– –
The Film
[Rating:4/5]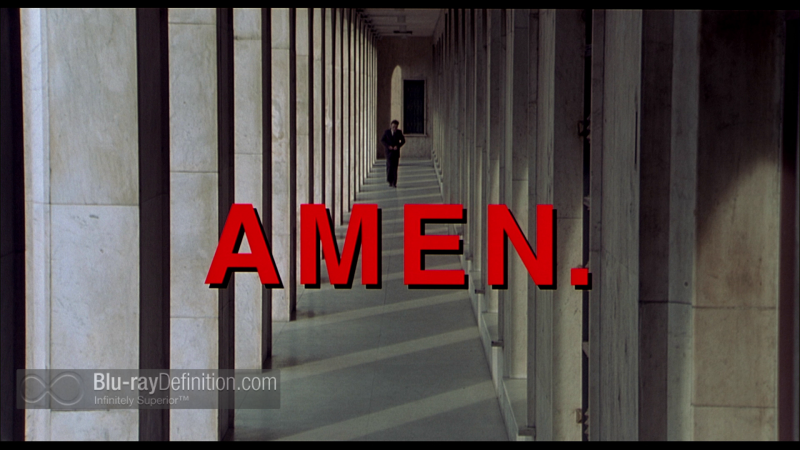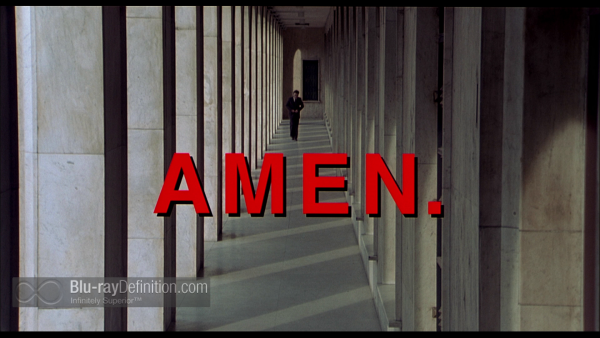 Costa-Gravas' 2002 historical drama Amen. is one of many films that expose the horrors of humanity against humanity that was the Holocaust. Yet the atrocities of World War II were so horrendous they remain a major topic to be plumbed, examined, questioned, as if it is still not believable. Amen., based on the play The Representative, based on true events, looks at the events of the Holocaust, what people in and outside of Europe knew about the so-called "Final Solution", and what could have been done to stop it.
German chemist Kurt Gerstein (Ulrich Tukar) has been working on various health projects which have led to him to becoming a member of the scientific staff of the Nazi SS. His work on water purification systems has led him to invent a new substance, Zyclon B, to help halt the spread of Typhoid amongst the German troops and population. The higher-ups have found a different, more horrendous use for his chemical, however. In gas form, Zyclon B is to be used to exterminate Jews and other unwanted members of society by the tens of thousands. The deeply Christian Gerstein is horrified at this prospect, and tries to find a way to get the word out about what's happening, but no one in the Untied States, Sweden, and, especially Germany, will listen. Gerstein does find an ally in Jesuit priest Riccardo Fontana (Mathieu Kassovitz) who has close ties to the Vatican and to Pope Pius XII (Marcel Iures). But the Vatican rebuffs Fontana's complaint, feeling the communist threat from Russia is more dangerous to them than the Nazis. Gerstein and Fontana find themselves standing alone with the Jews being rounded up in the dangerous world of Nazi domination and genocide.
What can one say about a film that handles such an appalling period in world history? It either gets it right, or it gets it terribly wrong. Costa-Gavras manages to convey the tragedy and the danger of the period and coldhearted apathy of those who turn a blind eye and those squarely in the middle of it, but powerless to stop it. In fact, Costa-Gavras gets it right, and without any form of gratuity that many Hollywood films rely so heavily on. It's a subject that doesn't require it. His balance of high drama and documentarian fact telling is nearly flawless in Amen..
Video Quality
[Rating:3.5/5]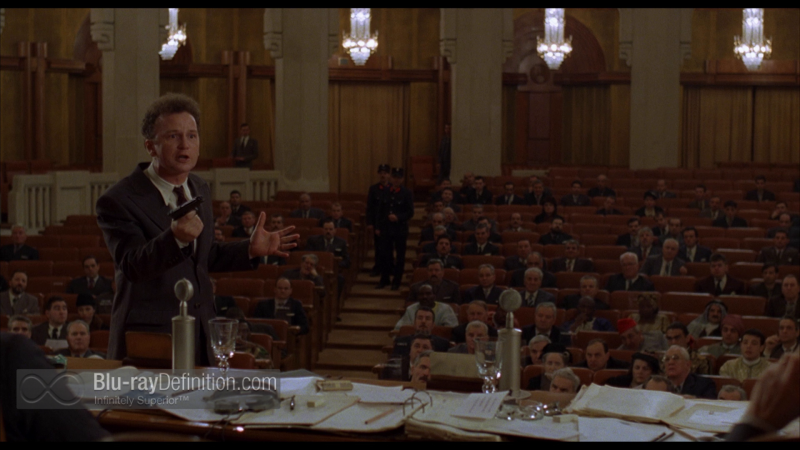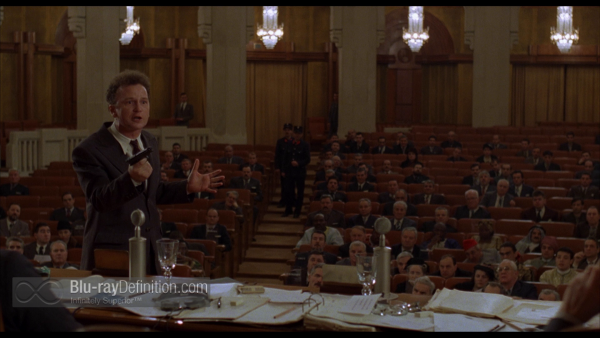 Amen. shows just some film softness, but is a generally pleasing transfer with only the occasional glimpse of source damage in this solid AVC 1080p transfer to Blu-ray from Cohen Media Group. Flesh tones are natural, the overall contrast could be a little bit stronger, but we get a fine amount of obvious textural detail in close-ups, especially on faces during brighter scenes. There are some serious issues with black crush, however. Try finding any texture on darker clothing, such as the black robes of the Jesuit priest or the black uniforms of SS officers, and you'll be hard pressed most of the time.
Audio Quality
[Rating:3.5/5]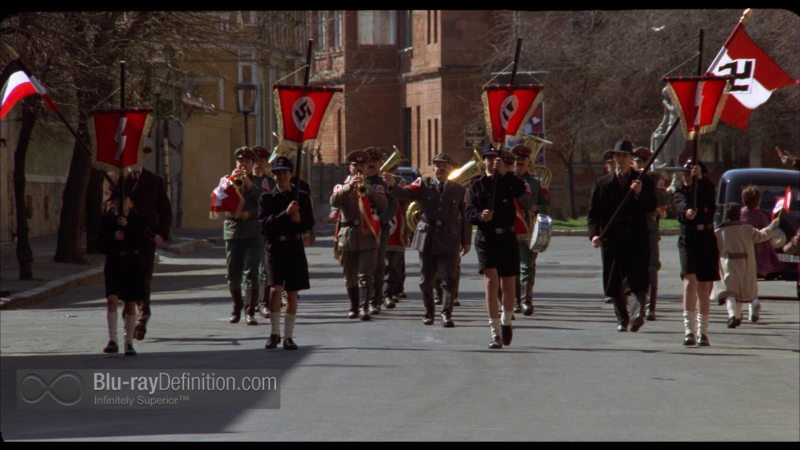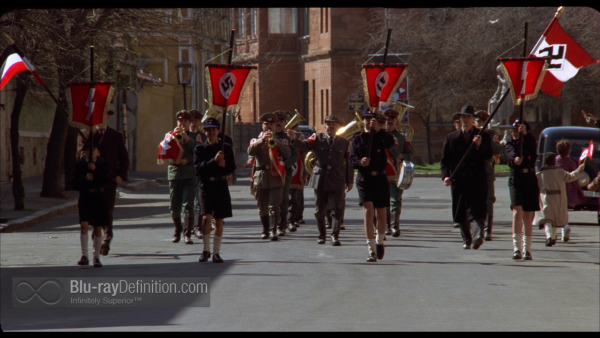 The English DTS-HD Master Audio 5.1 (48kHz/24-bit) soundtrack is very subtle. The dialogue-driven program material doesn't provide much opportunity for the surround channels or the subwoofer to flex, but, that said, it offers clear dialogue and just a hint of atmospheric sound effects that work well enough for this sort of film.
Supplemental Materials
[Rating:3/5]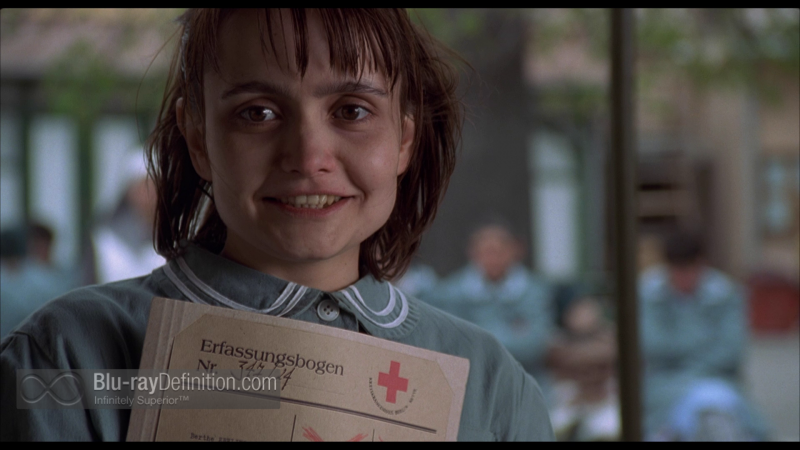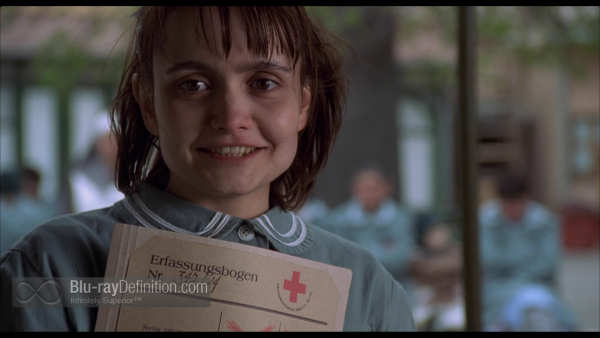 Delve deeper into the film and the history it explores with an interview wit Costa-Gavras and an hour-long documentary from the BBC.
A conversation between director Costa-Gavras and film critic Wade Major, 2013 (Commentary Track)
Pius XII: The Pope, The Jews & The Nazis (UK, 1996; 1.33:1; 1080p/24; 01:02:02) – From the BBC series Reputations, a one hour documentary examining the role that the Vatican played in the Final Solution.
2014 Theatrical Re-Release Trailer (1.78:1; 1080p/24; 00:02:09)
Booklet with credits and photos
The Definitive Word
Overall:
[Rating:3.5/5]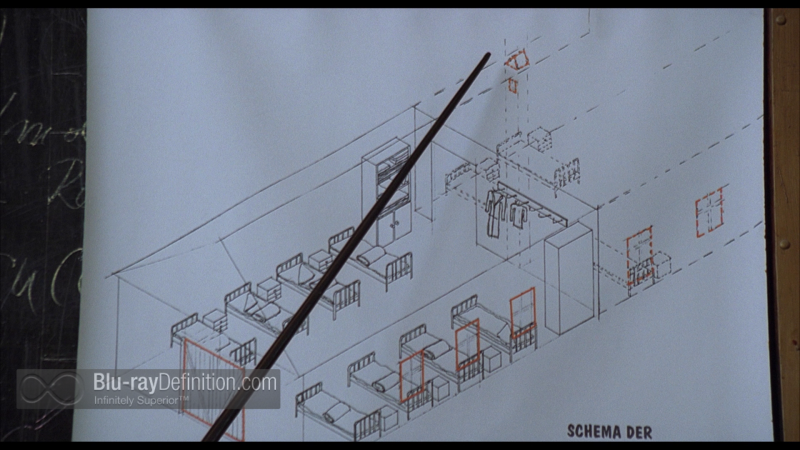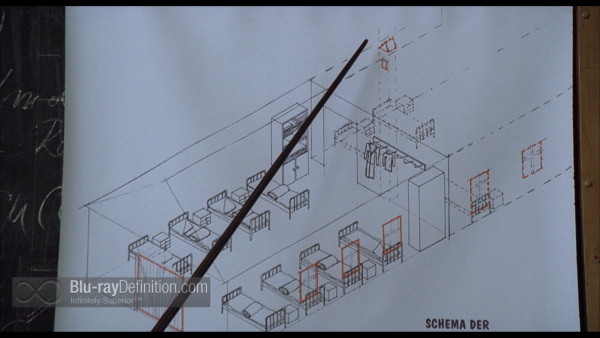 A powerful film, Amen., a film that looks at the travesty of the Holocaust and those responsible for allowing it to happen, is one of Costa-Gravas' better works.
Additional Screen Captures
[amazon-product]B00JEEZS14[/amazon-product]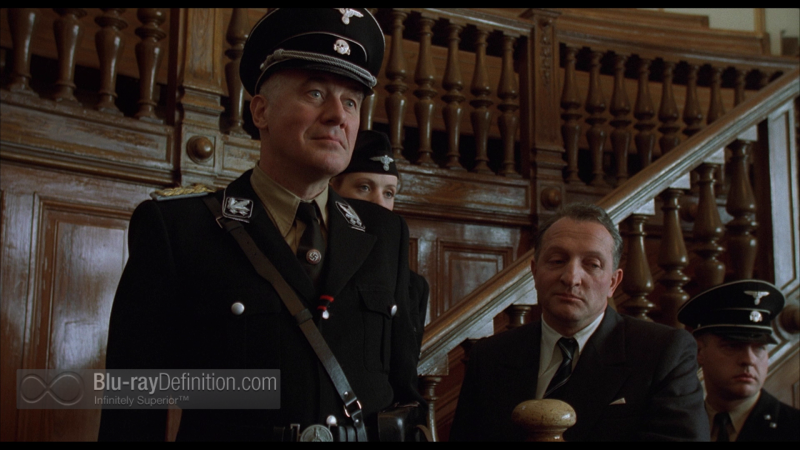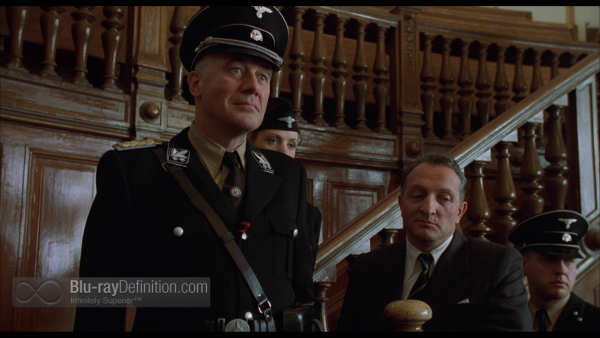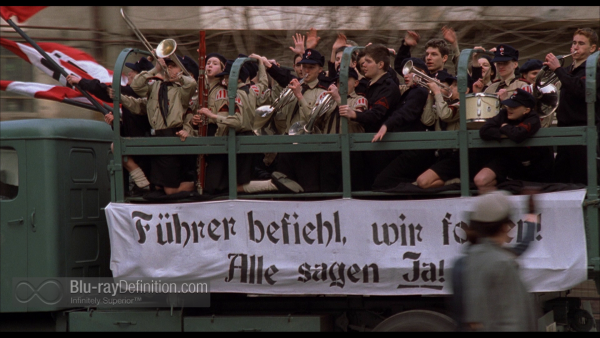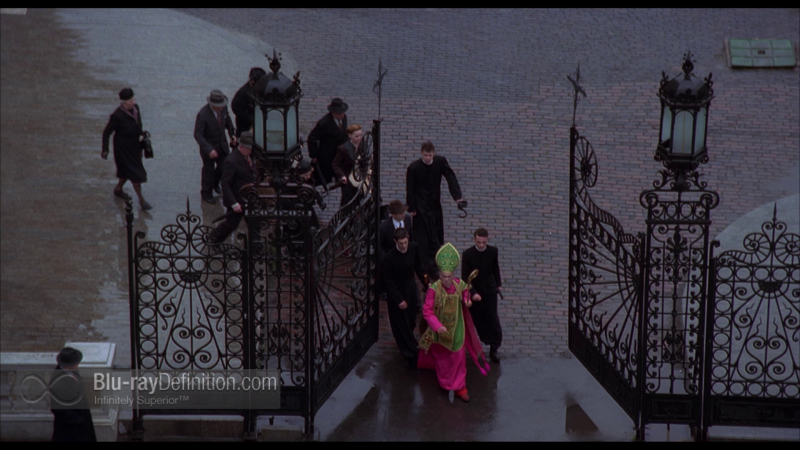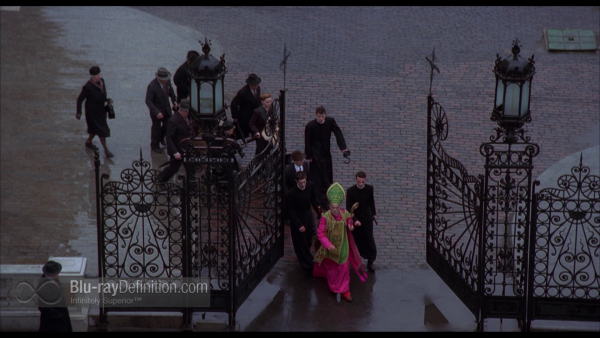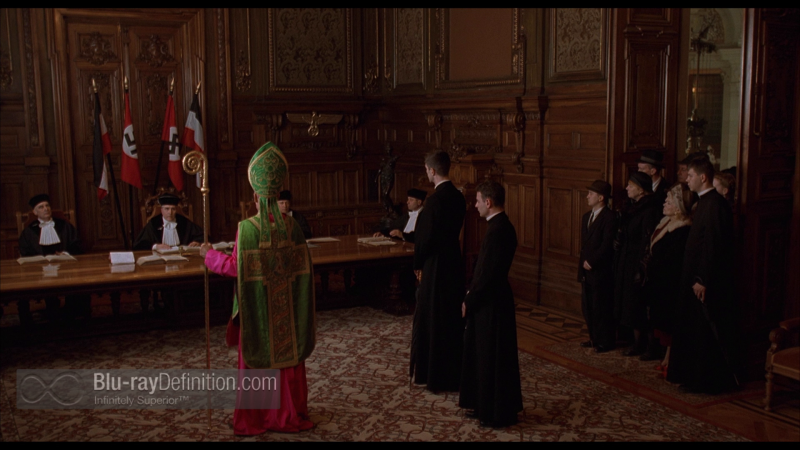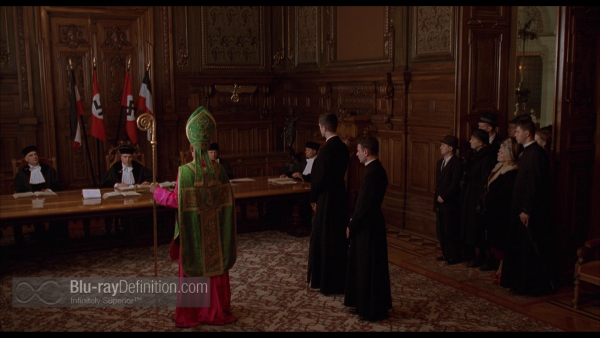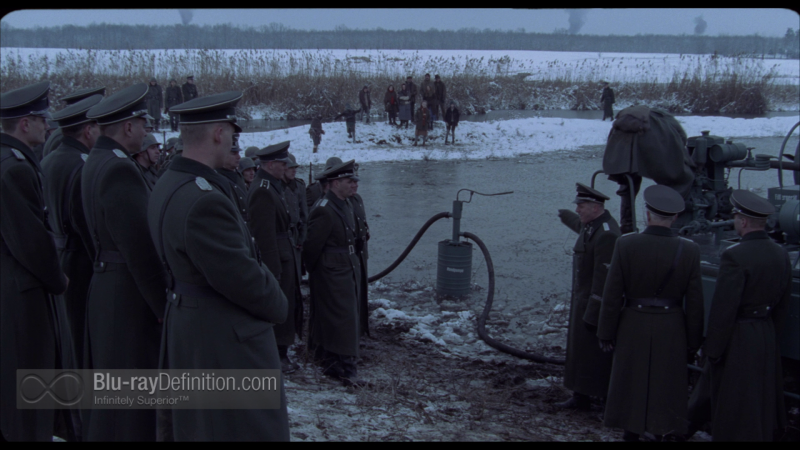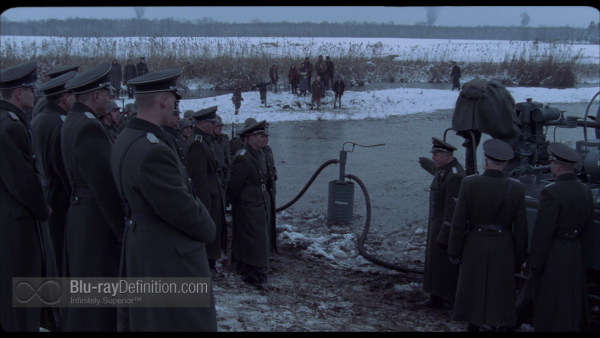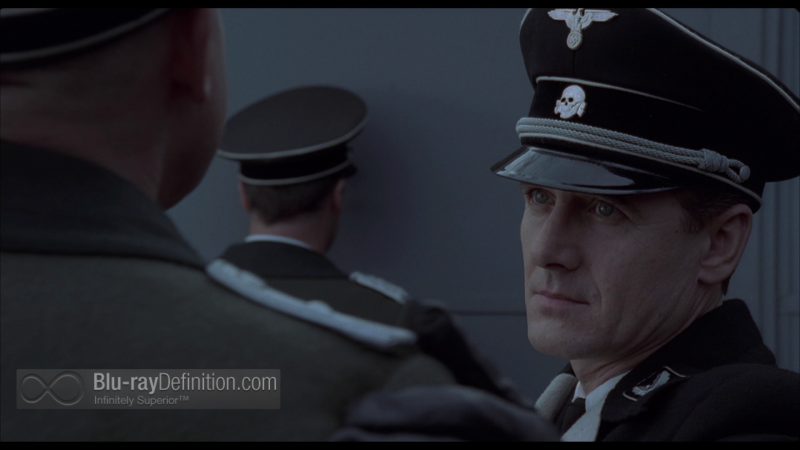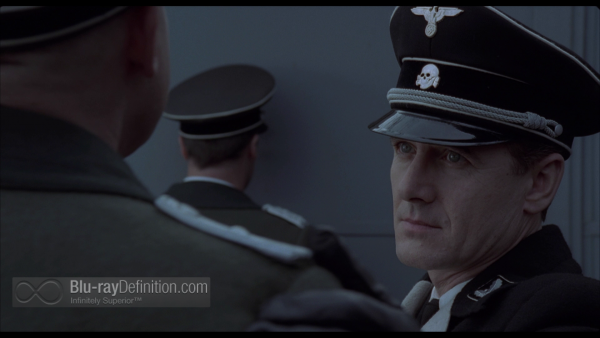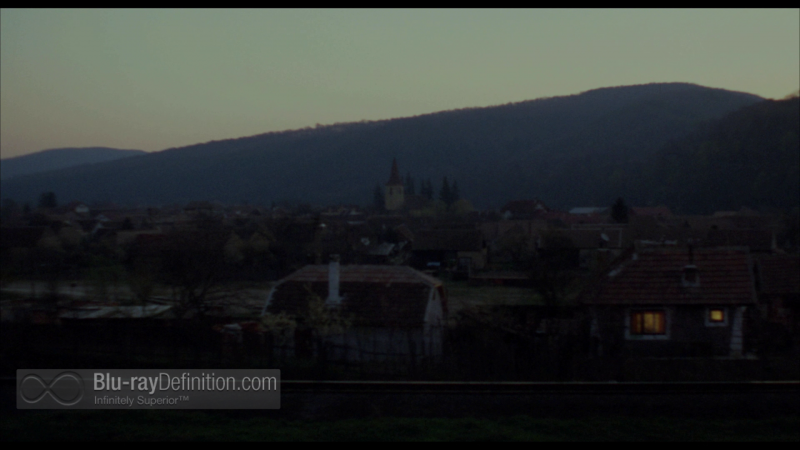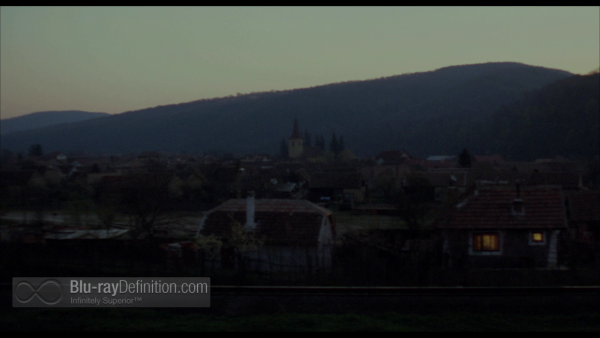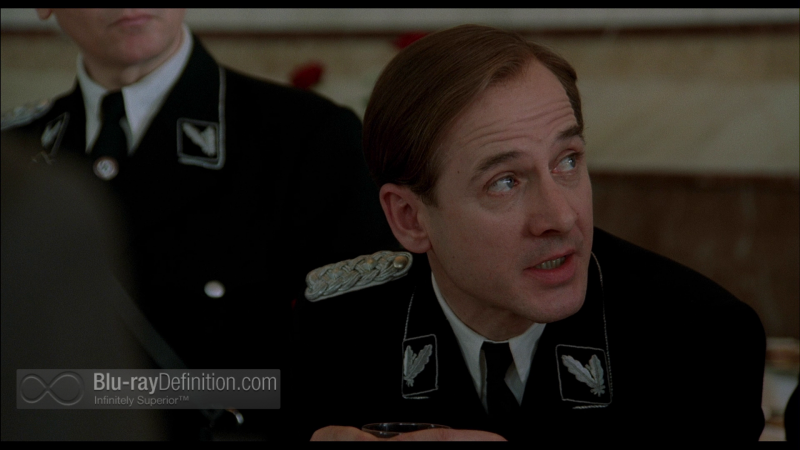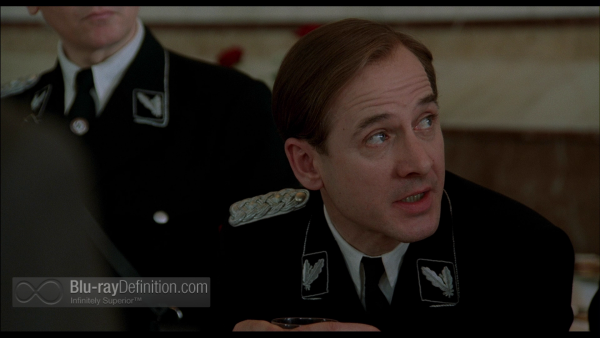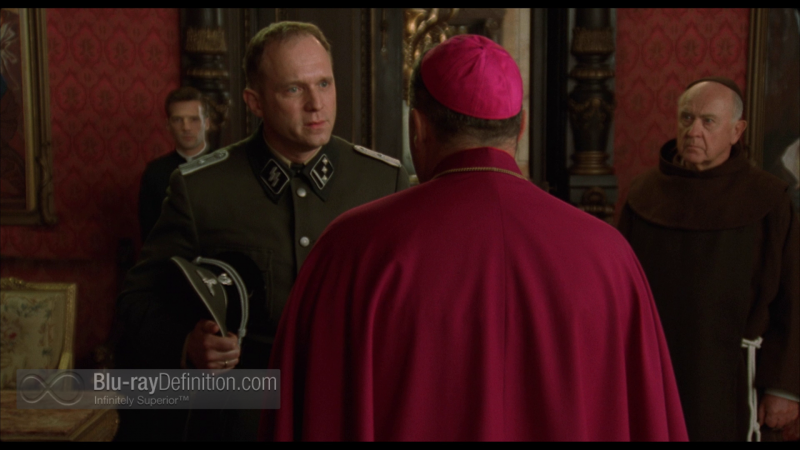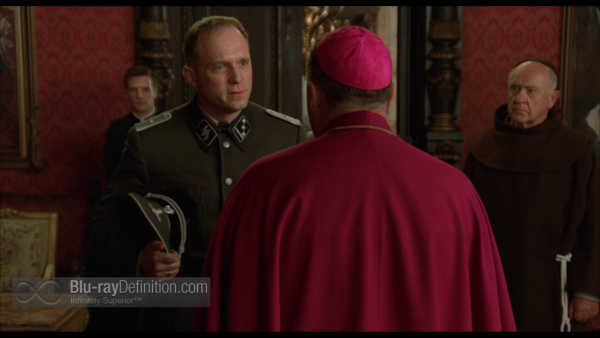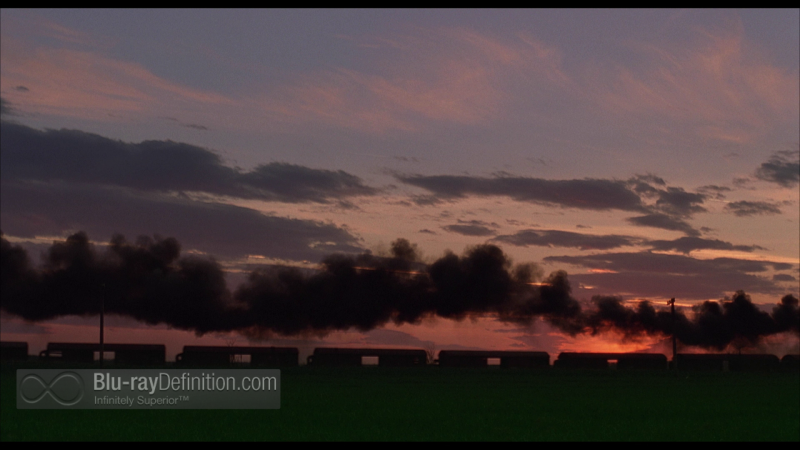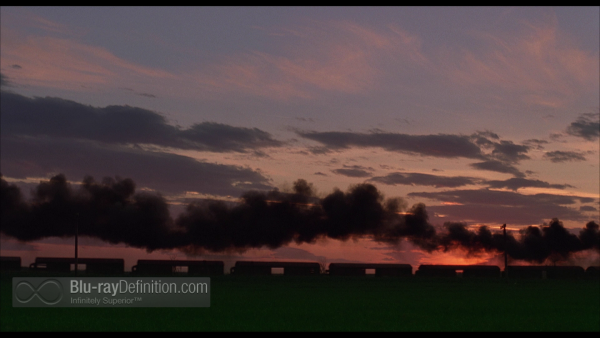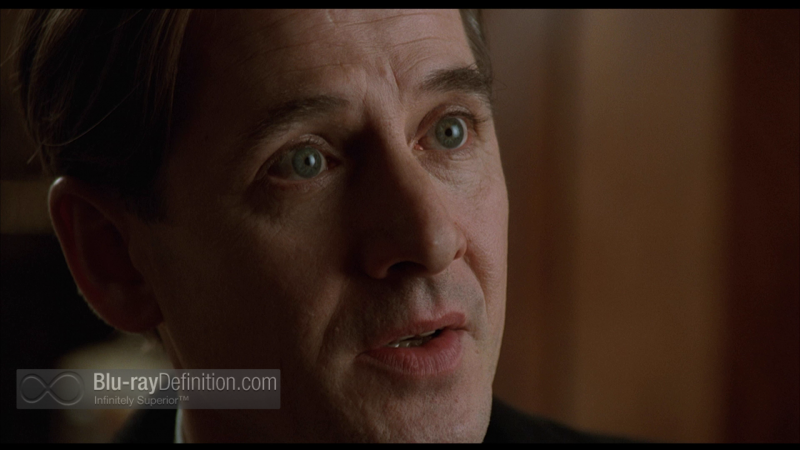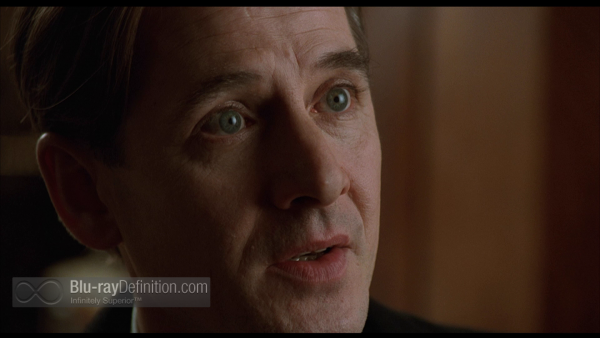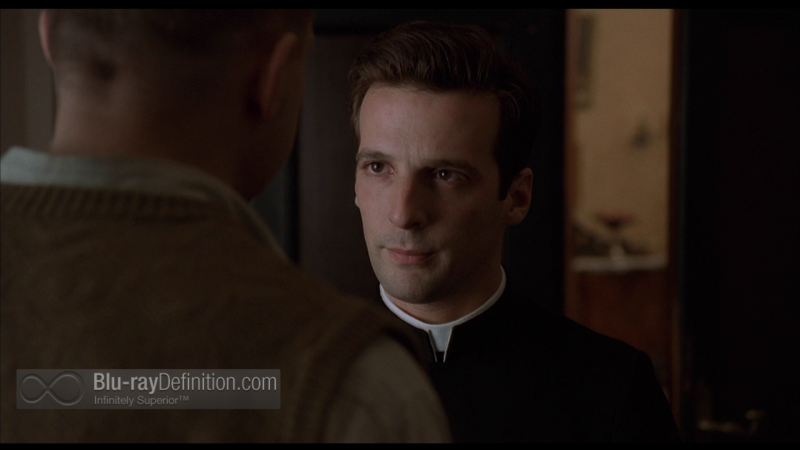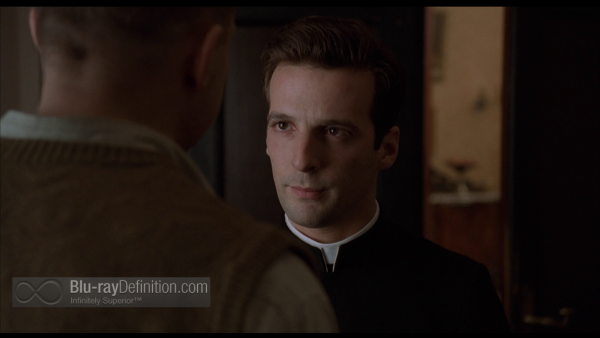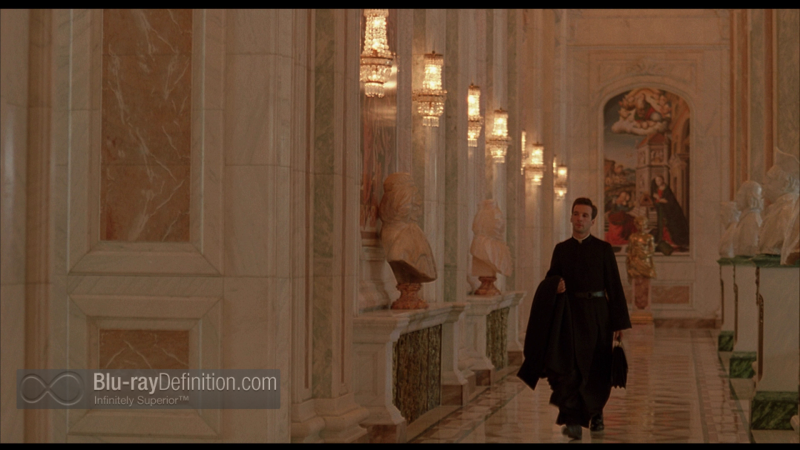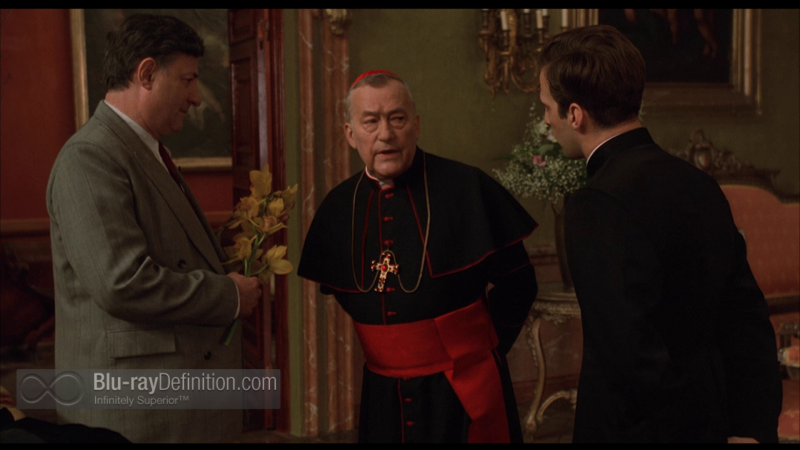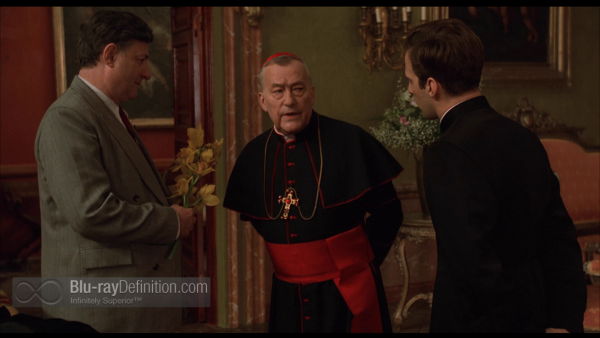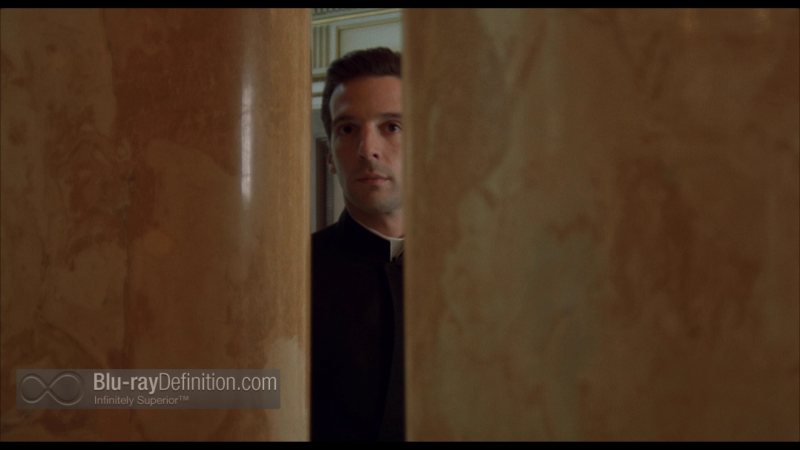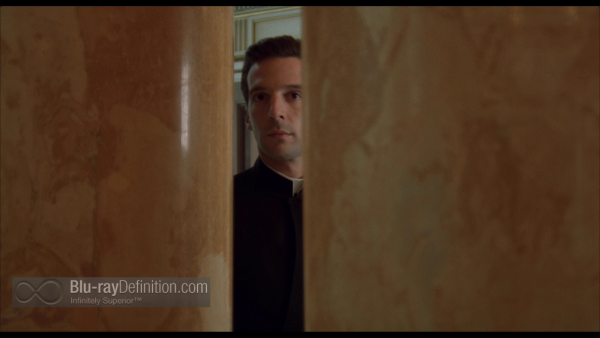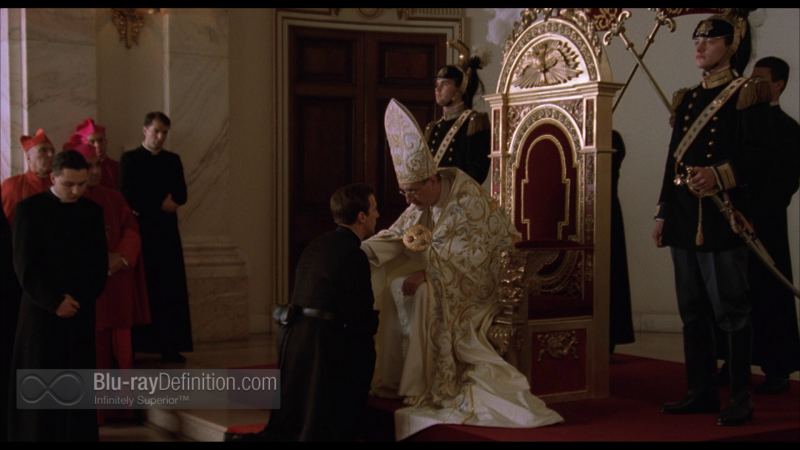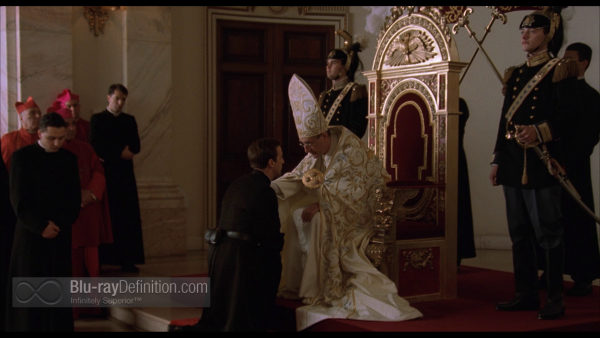 [amazon-product]B00JEEZS14[/amazon-product]