– –
The Film
[Rating:3/5]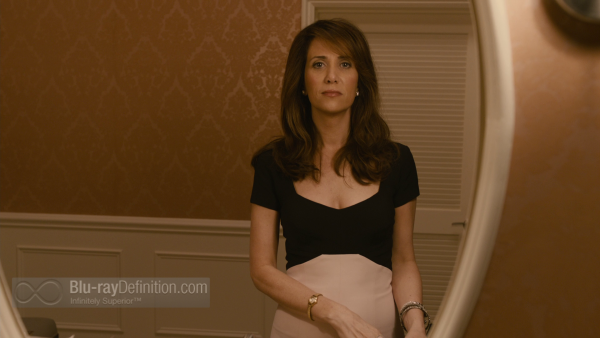 Kristen Wiig continues to temper her outrageous personae from Saturday Night Live in her comedic features with Girl Most Likely, an almost melancholy, beat comedy. A story about a woman named Imogene (Wiig) who never reached her potential as a promising young playwright who ends up living back home in New Jersey with her family after she fakes a suicide attempt when her boyfriend leaves her.
Girl Most Likely places Wiig at the center of a group of eccentric characters, much as she was in Bridesmaids, once again playing the straightwoman adrift in a proverbial sea of madness. Annette Bening is cast as Imogene's tacky, compulsive, gambling-addicted mother Zelda, who's in a relationship with a new, younger boyfriend, the oddball "The Bousche" (Matt Dillon), who claims to be a CIA agent in hiding. Imgone's brother, Ralph (Christopher Fitzgerald), meanwhile, is mildly agoraphobic, obsessed with mollusks, and afraid to go anywhere beyond the boardwalk in Ocean City. And then there's the twenty-something Lee (Darren Criss), a boarder in Imogene's old room, whom she immediately clashes with, but soon finds herself romantically drawn to.
With her life in a shambles after losing her boyfriend, being thrown out of her apartment in Manhattan, and being shunned by her circle of Manhattan socialite friends in the publishing world, Imogene feels stuck in her old life back in NJ and has been unable to write anything worthwhile in years. But a family secret revealed by her mother sends her and her brother on a journey of discovery back into Manhattan that can change their lives and maybe bring Imogene closer to her family.
While there is nothing laugh out loud funny about Girl Most Likely, it is pleasantly humorous, but the film does suffer from a rather thin story. Wiig, meanwhile, is lacking so much in her signature charisma that she is in danger of disappearing into the background at times, and is often outshone by the very boisterous Annette Bening, who plays a pitch perfect lower middle class gambling addict.
When we do finally come to the denouement of the film and all is revealed, so little has happened and we have so little invested in any of these characters, colorful as they may be, that it all feels anti-climactic. That said, it does offer an opportunity for Wiig to show some unexpected dramatic range, which bodes well for her future on the big screen. We may be seeing more of her beyond the simple comedic role in the future, and that may be the best thing about Girl Most Likely. It may not have that instant, break out success and hilarity of Bridesmaids, but it sets Wiig up as a real force in Hollywood for years to come.
Video Quality
[Rating:3.5/5]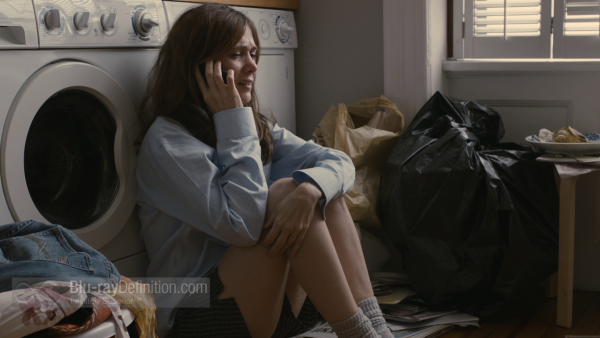 Girl Most Likely was shot in high definition on an Arri Alexa camera and arrives on Blu-ray in AVC/MPEG-4 1080p. The transfer looks basically solid, but some digital anomalies in the image such as posterization and banding can be spotted, especially in darker scenes. Video noise is also heightened in dark backgrounds. The brighter scenes look good, with rich colors and strong detail, coming across about as good as one could expect for a comedy such as this.
Audio Quality
[Rating:4/5]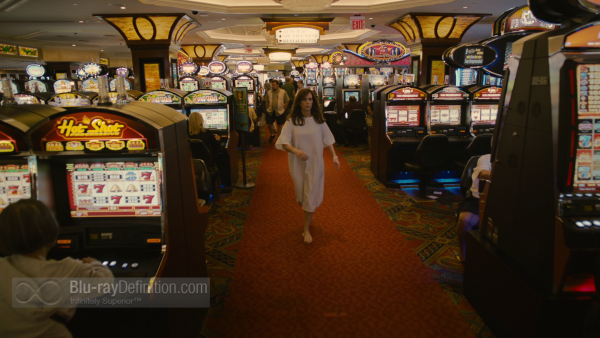 The English DTS-HD Master Audio 5.1(48kHz/24-bit) is straightforward, with a mostly front-heavy mix. It provides clean dialogue, a small amount of ambience and atmospheric effects in the surround channels, a lot of directional panning across the front, and just enough low end to support the AAA musical soundtrack.
Supplemental Materials
[Rating:1.5/5]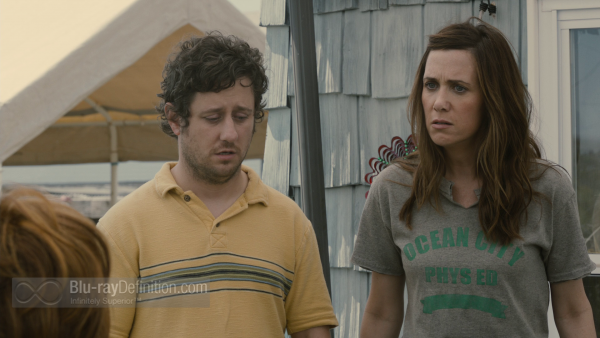 None of the extras on disc here have much replay value at all. They all feel like brief afterthoughts.
The supplements:
Digital HD UltraViolet
Gag Reel (1.78:1; 1080p/24; 00:02:29)
Life in the Human Shell (1.78:1; 1080p/24; 00:03:14)
Making Most Likely (1.78:1; 1080p/24; 00:08:44)

Deleted Scenes (1.78:1; 1080p/24; 00:02:39)
The Definitive Word
Overall:
[Rating:3/5]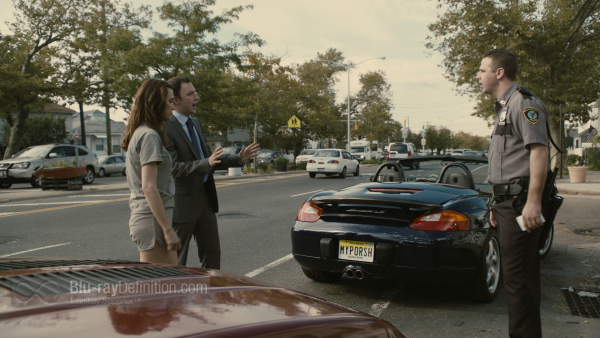 Girl Most Likely is a mellow follow up to Bridesmaids for star Kristen Wiig. While it follows much of the same formula, it is not as successful and the story doesn't get us as involved in its characters. Rent it.
Additional Screen Captures
[amazon-product]B00EKR61QG[/amazon-product]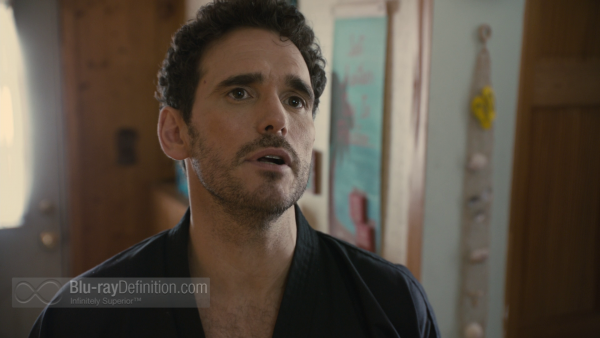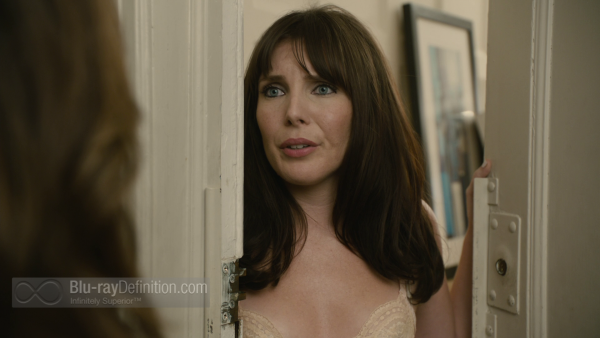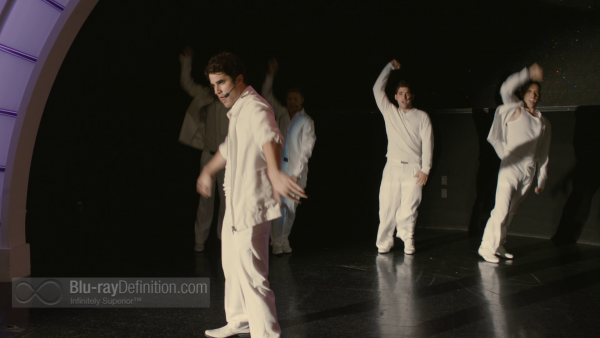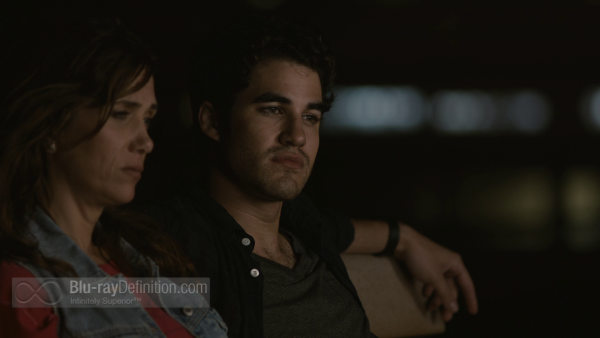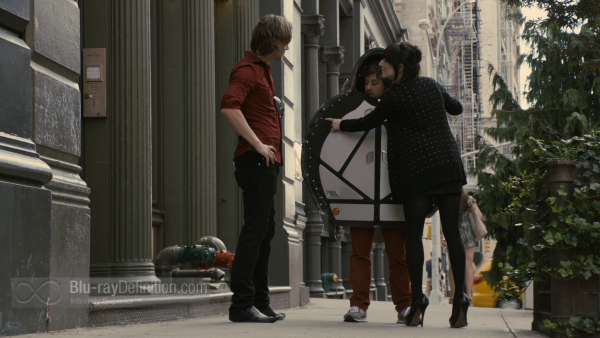 [amazon-product]B00EKR61QG[/amazon-product]