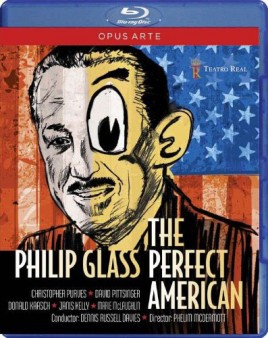 – –
The Film
[Rating:3.5/5]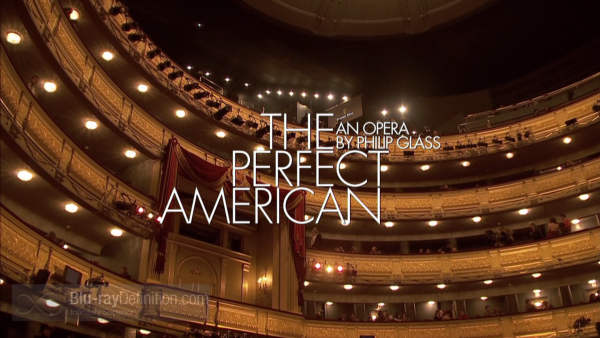 American composer Philip Glass is no stranger to unconventional operatic heroes like Einstein, Akhnaten, Christopher Columbus, and Gandhi. This opera, originally scheduled to be staged at the now defunct New York City Opera, premiered in the Teatro Real Madrid, the source of this 2013 recording, making this Blu-ray  an historic document of a musical "event." Dennis Russell Davies, a long-time champion of the Glass repertory, leads an international (mostly UK and American) cast on the stage and the Barcelona players in the pit.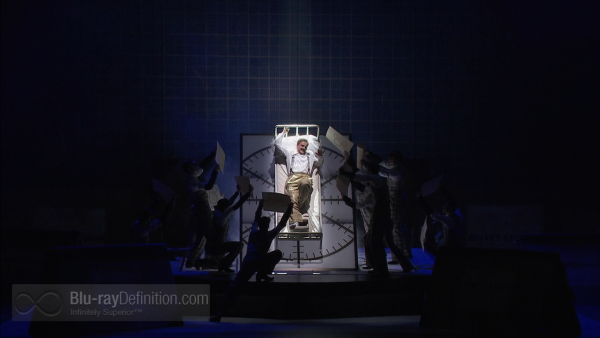 Based on an written account of a former Disney animator, Peter Stephan Jungk's memoir, The Perfect American focuses on the final days of movie and entertainment mogul, Walt Disney. Walt (Stephen Purves) and his brother Roy (David Pittsinger) reminisce when they are interrupted by former employee, Dantine (Donald Kaasch). Dantine becomes the inner voice of this opera. Special effects include a nonfunctional robot of Abraham Lincoln (Zachary James) (to whom Disney compares himself) and his supposed appeal to Andy Warhol (John Easterlin) who will do his serialized portrait.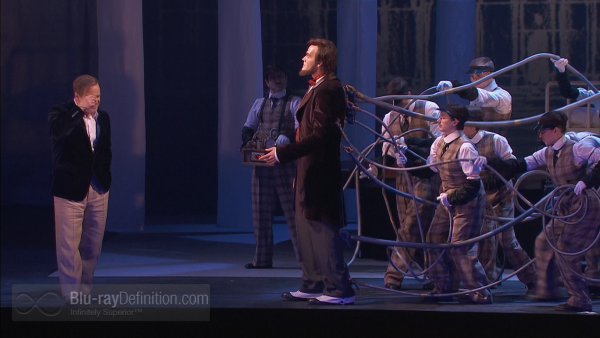 Moving forward, we see Walt, terminally ill and surrounded by his family, including wife Lillian (Marie McLaughlin), daughters Sharon (Sarah Tynan) and Diane (Nazan Fikret) whom he tries to convince that he will recover so that he can be reanimated. The remainder of the opera is a page out of Dickens' Christmas Carol where Walt sees himself in other times, but without the ability to alter destiny. At the opera's conclusion, after Disney has been cremated, a chorus extols the virtues of Disneyland, a modern utopia where life is eternal.
Video Quality
[Rating:4/5]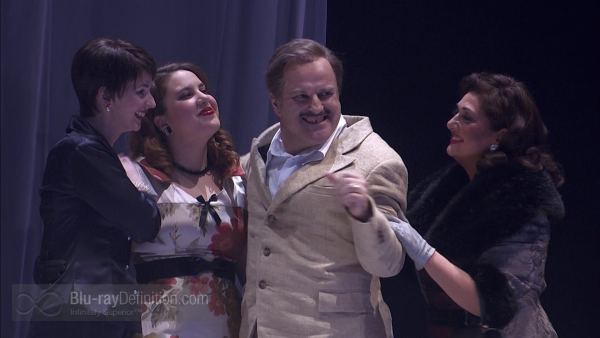 Using a combination of sets and projections, seemingly today's contemporary staging standards, we get a visually effective delivery of the Glass opera. If visual hyperbole is the new reality then this one scores in spades. Colors are excellent and camera work keeps the show moving along.
Audio Quality
[Rating:4.5/5]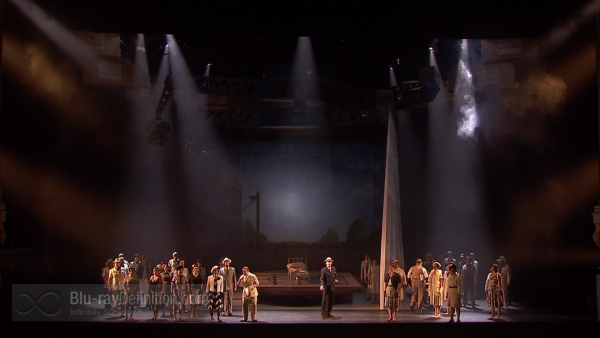 Orchestral and vocal balance is excellent with modest ambience in the surround version. The two-channel version is good, but not as detailed.
Supplemental Materials
[Rating:1.5/5]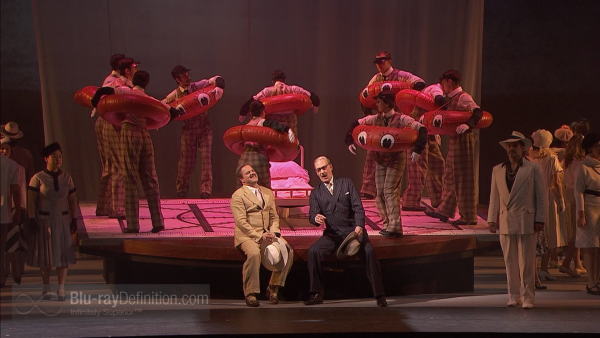 Opus Arte gives us a booklet with a nice background essay, plot synopsis, track listings, and some cast photos. Other than that, we just get a cast photo gallery.
The Definitive Word
Overall:
[Rating:3.5/5]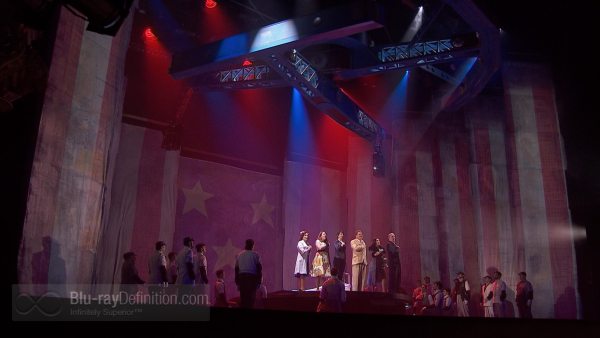 Philip Glass's musical idiom, the so-called 'minimalism,' has been adopted by other American composers, most notably, John Adams. The parallels between these two famous musical figures is interesting as both have taken on iconic American subjects, the former, Walt Disney, the latter, Richard Nixon. The Perfect American attempts to be a probing view of one of the most famous Americans of all time but, some nice musical moments aside, seems to run out of dramatic gas fairly early in the race. Unlike Adams' Nixon in China, a fanciful reconstruction of a real historical event, this one weaves in and out of reality and fantasy. Perhaps, the greatest single shortcoming is Christopher Purves' ability to make us care about Walt Disney's ultimate fate. Nice music, nice staging, more drama would have been appreciated.
Additional Screen Captures
[amazon-product region="uk" tracking_id="bluraydefinit-21″]B00E1C4RXO[/amazon-product]
amazon-product region="ca" tracking_id="bluraydefinit-20″]B00E1C4RXO[/amazon-product]
[amazon-product]B00E1C4RXO[/amazon-product]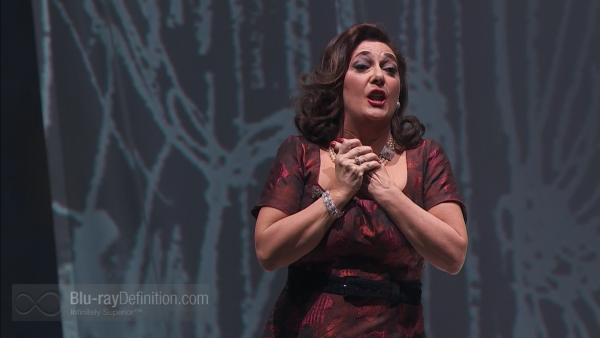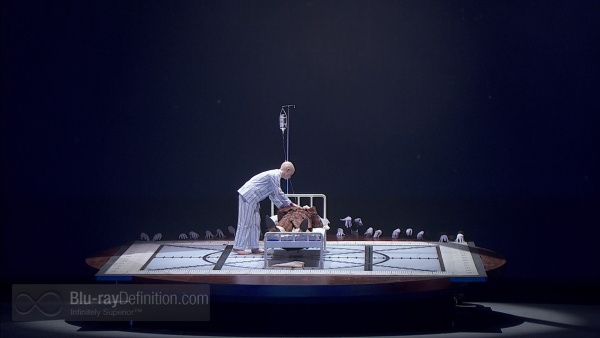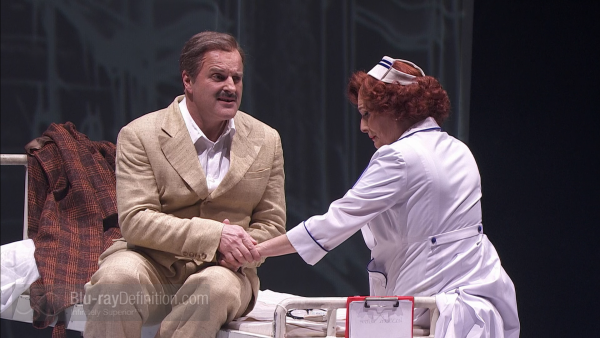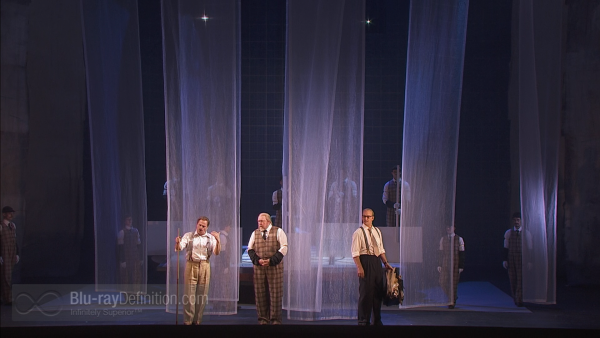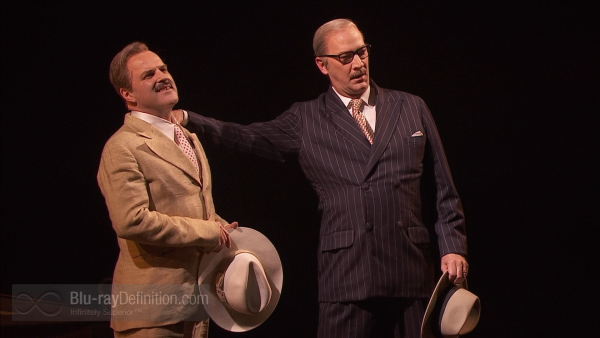 [amazon-product region="uk" tracking_id="bluraydefinit-21″]B00E1C4RXO[/amazon-product]
amazon-product region="ca" tracking_id="bluraydefinit-20″]B00E1C4RXO[/amazon-product]
[amazon-product]B00E1C4RXO[/amazon-product]