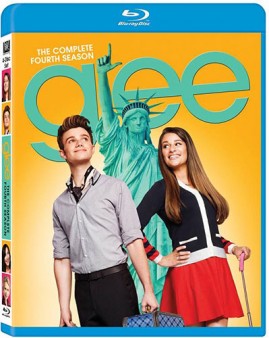 – –
The Series
[Rating:3.5/5]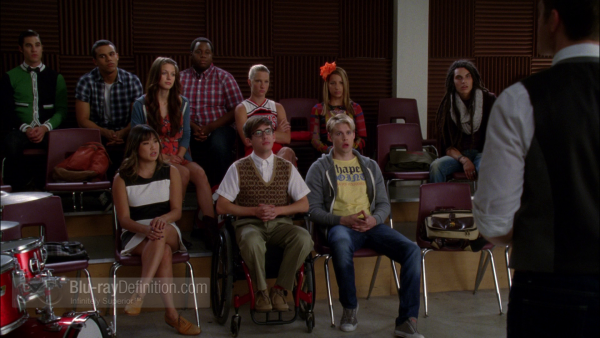 Every series set in high school reaches that crucial moment where it has to decide what to do when its stars begin to "graduate" and move on to college. The creators of Glee had a serious dilemma, being that the series would take a really big hit in talent withouts one of the breakout stars of the series, Lea Michelle (Rachel). So, what they did for this fourth season was split it across two cities and turn it into some bi-polar version of itself.
The characters Rachel, Kurt (Chris Colfer), and eventually Santana (Naya Rivera) moving to New York, the "younger" students remaining in Ohio, and Finn (the late Cory Monteith) dropping out of the military, to New York, then eventually back to Ohio to help lead the glee club. Mercedes (Amber Riley), Quinn (Dianna Agron) and Puckerman (Mark Salling) would all have greatly reduced roles, only coming back for some minor guest appearances. Meanwhile, the bulk of the teen melodrama would be handed off to some newcomers to the series. Marley (Melissa Benoist) joins glee club and introduces her issues with eating disorders and her mother's struggle with obesity. Jake (Jacob Artist), Noah Puckerman's half-brother, becomes the new bad boy with anger management issues, and the bi-racial student is also the perfect sounding board for discussions on race from the writers. Kitty (Becca Tobin) takes over the bitchy blonde Cheario title from Quinn. Meanwhile, over in NYC, Rachel is in NYADA battling it out with a tough as nails instructor played by an ageless Kate Hudson, getting into a new romance with a shady classmate, and sharing a loft with Kurt, who's taken an internship at Vogue, his boss played by Sarah Jessica Parker. The back and forth between Ohio and New York is all too confusing and contrived, especially as the students who graduated keep managing to pop-up at their old high school and get drawn into the angst and melodrama of glee club again. I don't know about anyone else, but when I graduated from high school, the last thing I wanted to do was keep going back!
Apart from the contorted methods used to keep the original cast members in the series, the season has its usual bit of catchy musical numbers, some good, some not so well planned. The highlight of season four was the glee club doing Grease, because every season of Glee has to have its big broadway or pop moment. For instance, they've done Rocky Horror, West Side Story, a Madonna episode, a Britney Spears episode, a Michael Jackson episode, and so on. Grease came across fine, better than Rocky Horror did. In the context of the overall seasons, however, this fourth one feels like the show is running out of steam.
Video Quality
[Rating:4/5]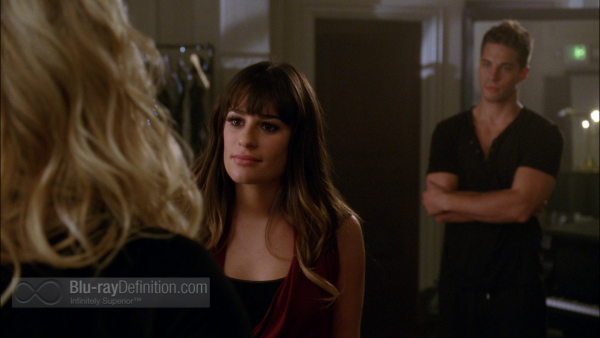 They continue to shoot Glee on Super 35 Kodak Vision3 500T 5219 film stock. As such, it can sometimes look just a little gritty in certain scenes and the overall look of the series is somewhat hyper-saturated. That being said, the AVC/MPEG-4 1080p encodement on Blu-ray captures the series well and elevates the appearance well above broadcast and streaming levels, removing compression noise and macroblocking from the many musical performances with the quick motions and flashing lights.
Audio Quality
[Rating:4.5/5]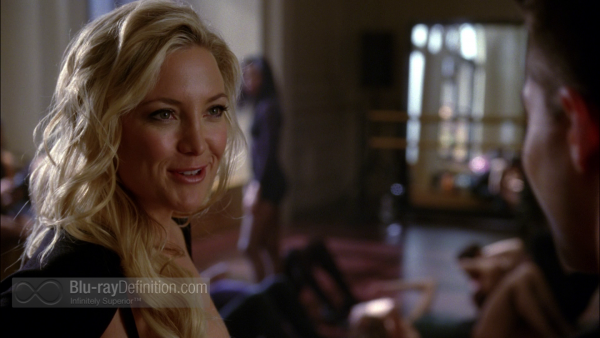 The lossless DTS-HD Master Audio 5.1 (48kHz/24-bit) soundtrack has good dynamic range, clear dialogue, and a good bit of atmospherics that captures the din of McKinley high and, now, the streets of NYC. Where it really shines, and has always done for this series, is during the musical performances where it opens up the soundstage, provides solid, musical lows, and clear high frequencies.
Supplemental Materials
[Rating:2.5/5]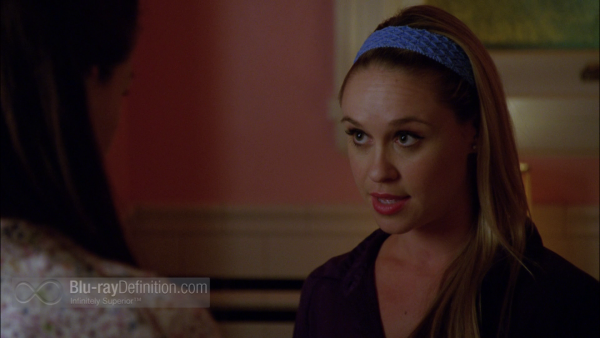 Several promo-type featurettes on this fourth season are included alongside the now familiar jukebox feature that lets you jump directly to the musical performances and some deleted scenes that populate each disc.
The supplements:
Glee Music Juke Box
Movin' On Up: Glee in NYC (1.78:1; 1080p/24; 00:10:02)
Jarley (1.78:1; 1080p/24; 00:08:53)
Building New York (1.78:1; 1080p/24; 00:06:29)
Glee on Film (1.78:1; 1080p/24; 00:11:56)
The Road to 500 (1.78:1; SD; 00:03:54)
Blaine's Time Capsule (1.78:1; 1080p/24; 00:08:12)
Glee Premiere Party! (1.78:1; 1080p/24; 00:03:41)
Deleted Scenes (1.78:1; 1080p/24)
The Definitive Word
Overall:
[Rating:3.5/5]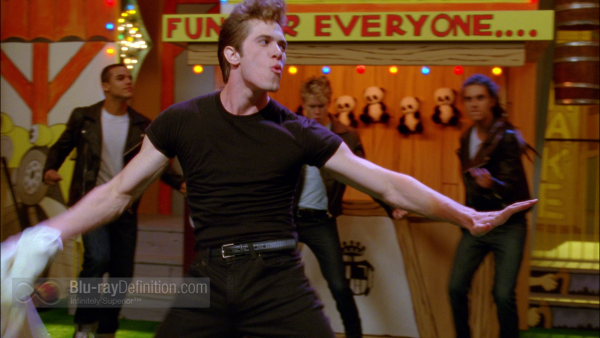 The fourth season of Glee is a disappointing effort that jumps through hoops to keep the original cast members involved in the high school based show. Stretching across two cities, often with musical numbers even being done in parallel with no context whatsoever, it feels like it has lost its way. The Blu-ray release, on the other hand, delivers more than satisfactory performance.
Additional Screen Captures
[amazon-product]B009LDD5HW[/amazon-product]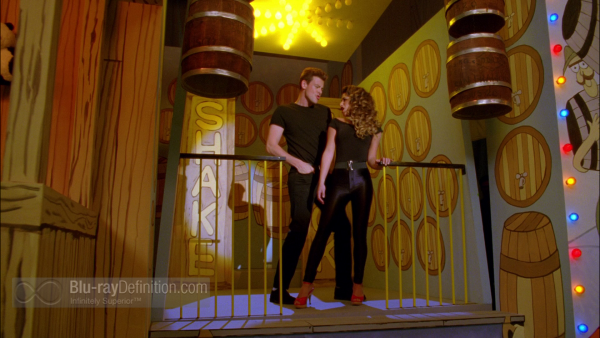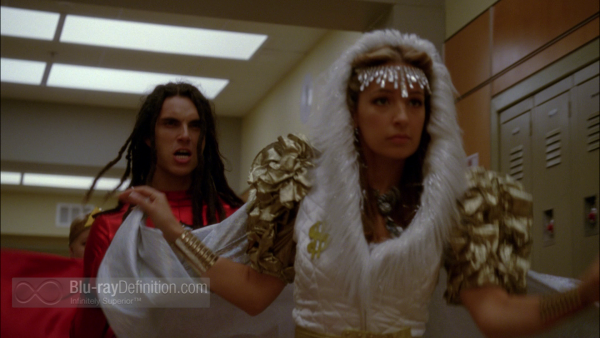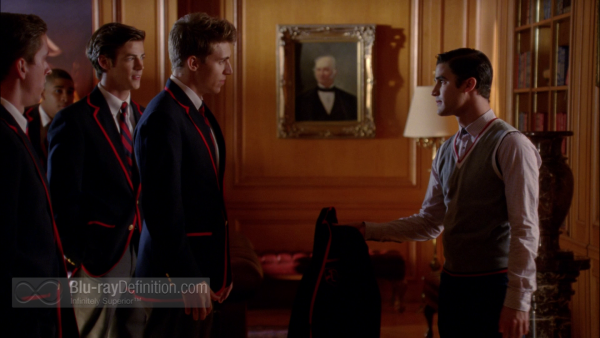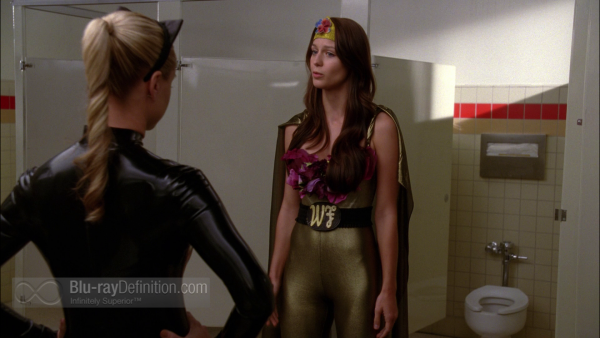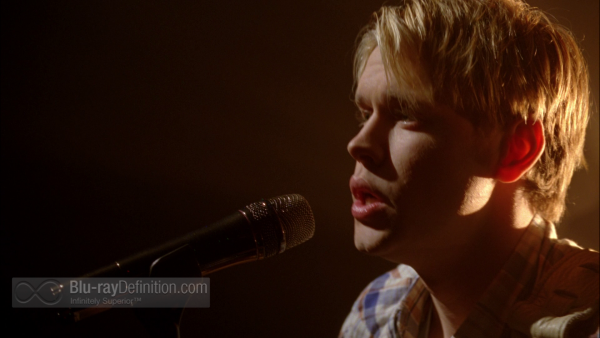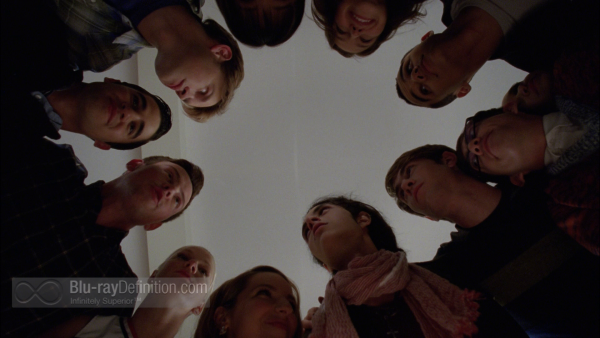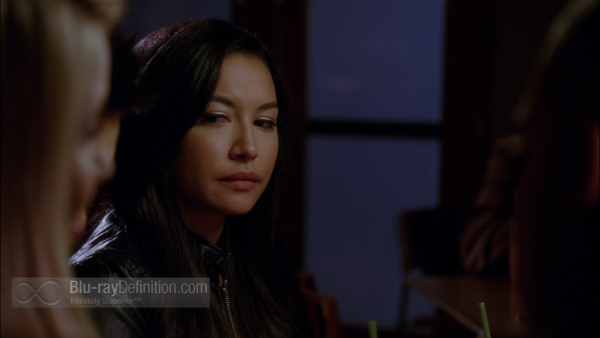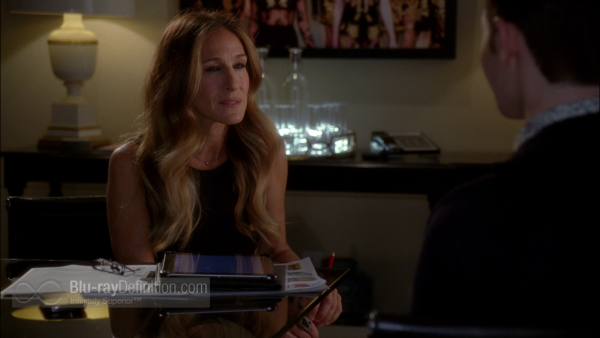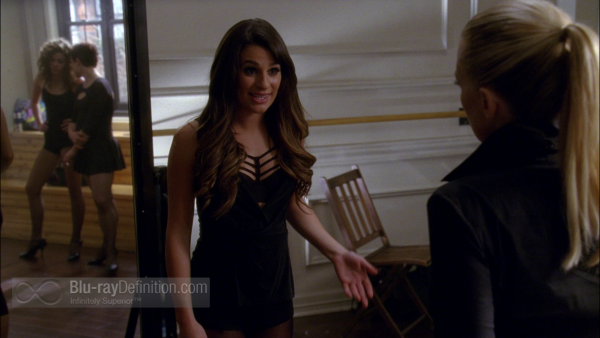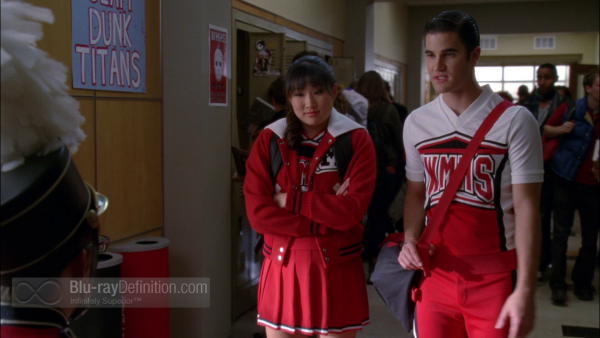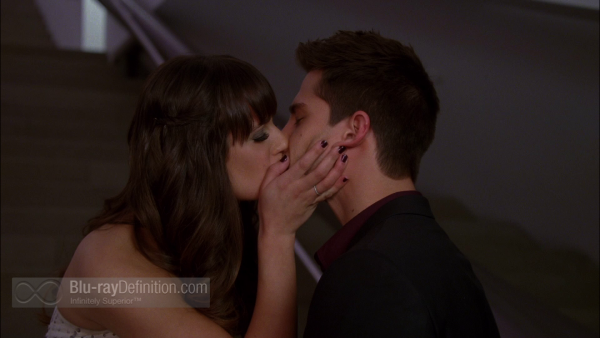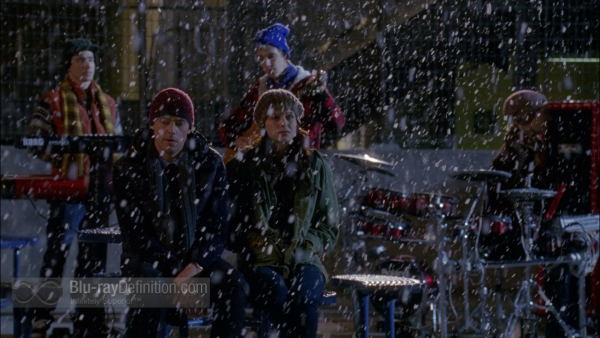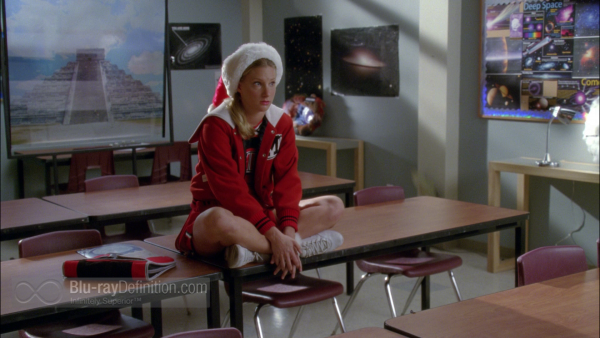 [amazon-product]B009LDD5HW[/amazon-product]