– –

The Series
[Rating:4.5/5]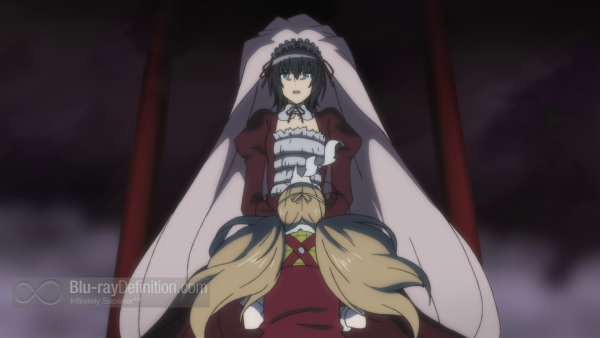 Good Luck Girl! or Binbō-gami ga! (貧乏神が!; The God of Poverty) is a slapstick comedy anime series based on a manga by Sukeno Yoshiaki. Colorfully animated, fast-paced, and certainly funny, it is a refreshing break from the usual teen high school romance, mecha, and fan service series that flood the market.
The main plot follows the story of 16-year-old high school student Sakura Ichiko. She's young, beautiful, smart, popular with all the boys in school, rich, and the luckiest person in the world. She's never wanted for anything in her life and has lived a life of luxury, despite being an orphan. The problem is, the reason for her good fortune is that she has been unknowingly sapping happiness energy off of everyone around her, taking away all of their good luck. That's why the gods send down Momiji, a poverty god, to restore balance to the human world, suck the extra happiness energy out of Ichiko, and return it to the people it belongs to. But Ichiko's happiness levels prove too much of a challenge for Momiji, and she ends up staying around battling Ichiko far longer than expected. Ichiko, for her part, isn't ready to give up her good fortunes, regardless of what it might be doing to others.
The series has a way of progressing without one even realizing that the characters are actually progressing. Ichiko, for instance, slowly begins to change from being completely self-absorbed, to actually being concerned about other people, even as her happiness energy remains inordinately high. Momiji, an arrogant and ruthless poverty god, almost begins to care about Ichiko like a friend more than an enemy that needs to be taken out. A number of characters are slowly introduced along the way as well that add color to the show. Most appealing of all is Rindō Ranmaru, a masculine girl who's a master at martial arts that starts out as Ichiko's enemy, but quickly becomes her friend.
Mostly, however, the series stays light, quick, and funny, throwing everything at us, from chibi to physical gags to keep it entertaining. Good Luck Girl! even pokes fun at itself and at the cliches of anime series itself as the characters often refer to themselves as characters in an anime – evidence that it doesn't take itself seriously; it's all in good fun.
Video Quality
[Rating:4.5/5]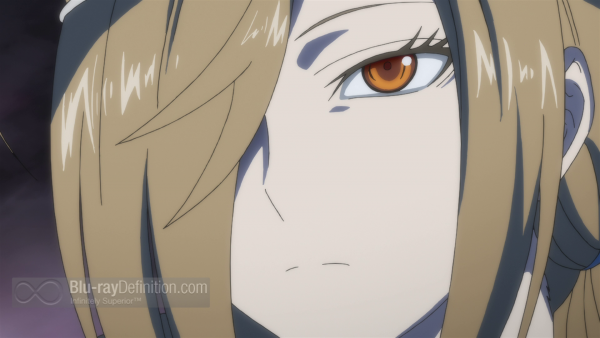 There ave been some complaints about problems with the opening and ending credit sequences on the Blu-ray Discs, but I can't say that I spotted this on the check discs that FUNimation sent me. Either I happened to get a good batch, or there is something going on causing issues with particular players. That said, the image looks really good in this AVC/MPEG-4 1080p encodement from FUNimation. The line art is crisp, fills are clean, and no real issues with image anomalies present themselves.
Audio Quality
[Rating:4.5/5]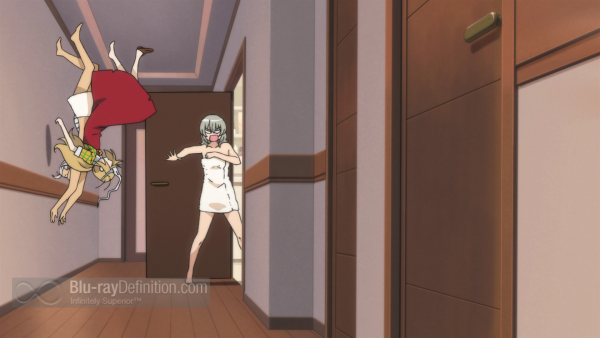 Audio is equally good for the Japanese Dolby TrueHD 2.0 (48kHz/24-bit) and English Dolby TrueHD 5.1 (48kHz/24-bit) soundtracks. Dynamics are just a little squeezed, but the high end isn't to tweaked and the sound is spacious with no clipping. This is one of the titles that FUNimation has felt the need to force the English subtitles, for whatever reason, and disable the ability to turn on or off the English subs when playing either soundtrack. Their decisions on this seem random, but I'm inclined to believe there must be some sort of licensing issue involved.
Supplemental Materials
[Rating:2.5/5]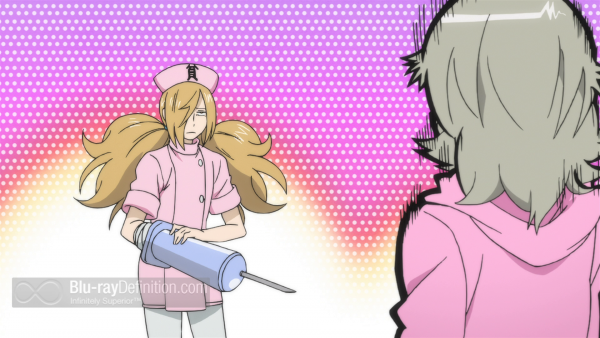 Three commentaries, including one video commentary, accompany the series.
The supplements:
Episode 04 Commentary
Episode 08 Video Commentary
Episode 12 Commentary
Textless Opening Song "Make My Day!"
Textless Closing Song "Koiboudou"
Textless Closing Song "Make My Day!" (Episode 13)
U.S. Trailer
FUNimation Trailers (1.78:1; 1080p/24; 00:01:06)
The Definitive Word
Overall:
[Rating:4.5/5]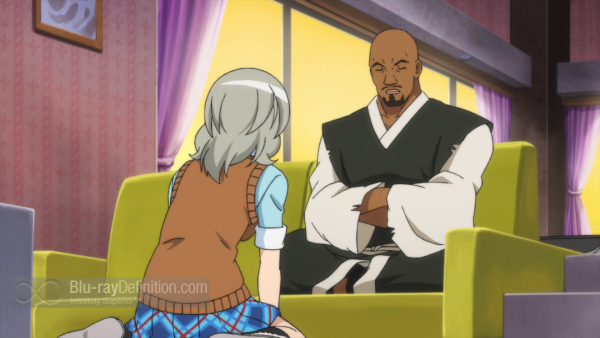 Every now and then, it's fun to fins a series that tries to shake things up a little and not take itself too seriously. Good Luck Girl! Is one of those anime series. It doesn't quite break any new ground, it doesn't offer up any fan service, though it does lampoon the idea, and it doesn't have any flying robotic humanoid mecha. It's just meant to be amusing, quick, and offer up some interesting characters colorfully animated. It hits on all counts.
Additional Screen Captures
[amazon-product]B00ENNVFVI[/amazon-product]
[amazon-product]B00ENNUW8U[/amazon-product]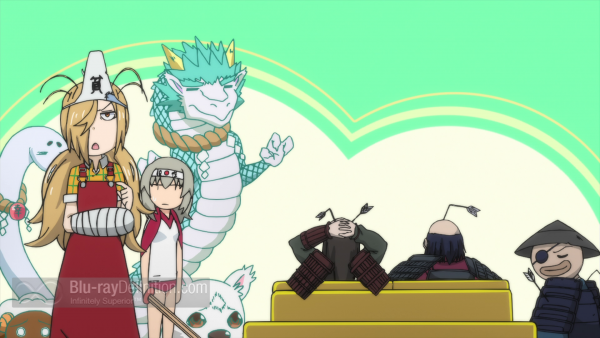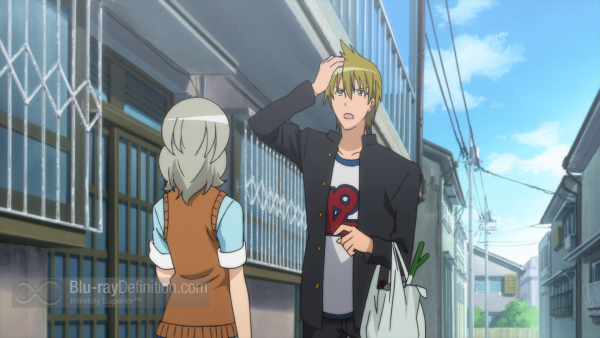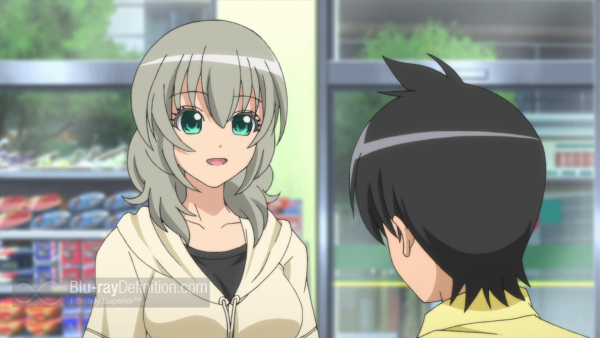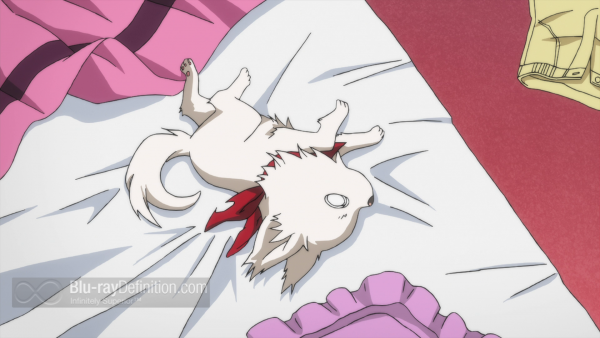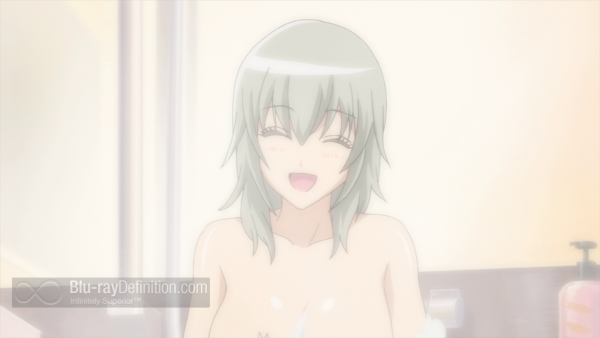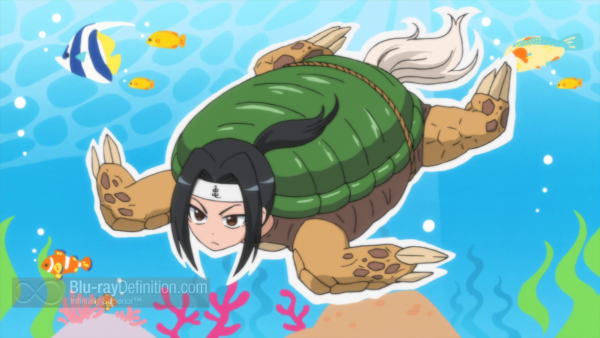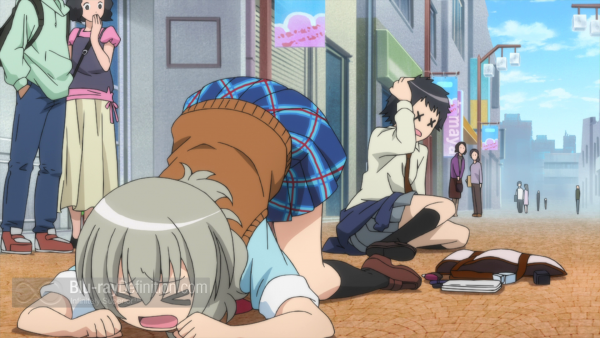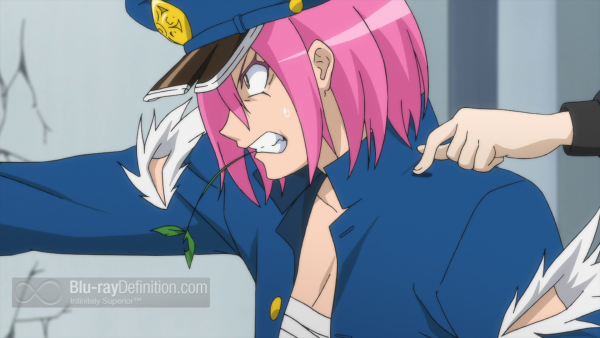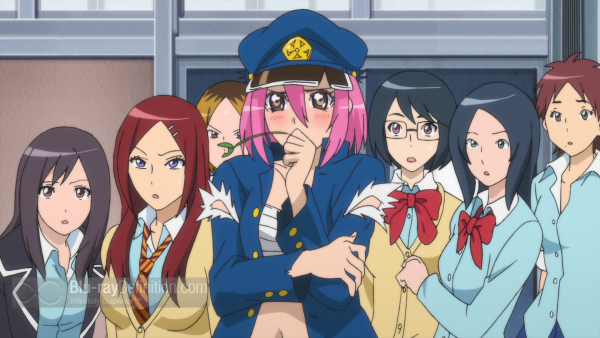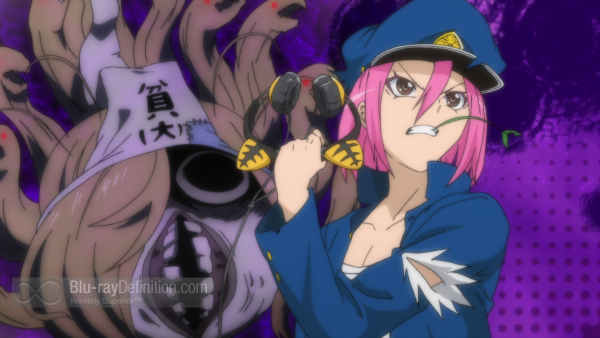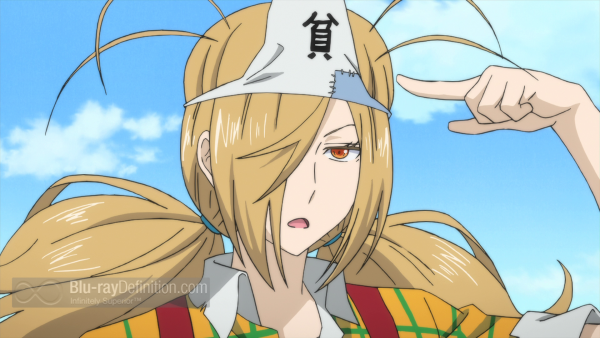 [amazon-product]B00ENNVFVI[/amazon-product]
[amazon-product]B00ENNUW8U[/amazon-product]