– –

The Film
[Rating:3.5/5]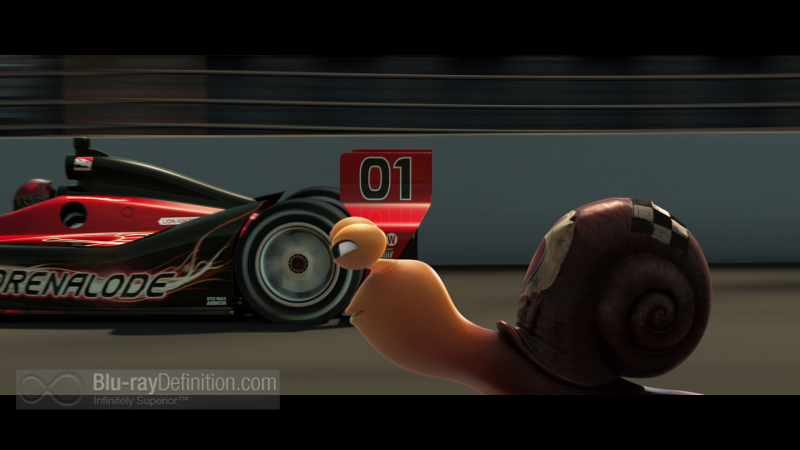 DreamWorks Animation's latest feature is like Disney's Planes and Pixar's Cars and A Bug's Life getting together and having a little one of their own. The film is helmed by David Soren, who, up until now, has mainly written and directed TV and video shorts for DreamWorks Animation (Merry Madagascar; Madly Madagascar) and worked as a storyboard artist for Disney before that (Chicken Run; The Road to El Dorado). It's good work from Soren for a feature debut, who keeps an easy, relaxed feeling going throughout the film, mixes in enough comedic elements without the typical crude humor from DreamWorks, and oversees the by now expected, dazzlingly cutting edge animation (just check out the life-like imagery in those Indy 500 racing scenes). Apart from these things, however, nothing surprises in Turbo, and it stays stuck in first gear.
The story follows a snail called Turbo (Ryan Reynolds) who's fascinated with Indy racing and not satisfied with the slow, workaday life in the tomato garden that his cautious brother Chet (Paula Giamatti) and the rest of the snails seem to be okay with. Turbo idolizes Indy racer Guy Gagné (Bill Hader) and dreams of one day speeding away in the Indy 500 himself. One night, making his way across the speedway, Turbo is swept up in the draft of a big trailer tuck that throws him onto the hood of a big muscle car in the midst of a drag race. When he gets sucked into the engine, Turbo finds himself taking a bath in a mixture of nitrous oxide. From that point on, he develops a an unusual amount of speed – it's just what he's been dreaming of all his life. Soon, he finds himself having to rescue his brother Chet from crows, and it takes them far away from their garden. The two brothers are taken in by Tito (Michael Peña) and Angelo (Luis Guzmán), a taco truck owning pair of brothers who race snails on the side. When Tito finds out about Turbo's super speed, he sees a way to really strike it rich. Turbo is soon an overnight sensation on the internet and making his way to Indianapolis to to race in the Indy 500 for a chance to fulfill his dream with the help of a new group of colorful friends.
Turbo, the film, really introduces nothing new thematically. It's a typical underdog story and we pretty much know the outcome from the very beginning. That's not to say it won't be enjoyable, especially for families with younger children. The high octane action of the racing scenes, very reminiscent of Cars, will keep viewers dazzled, and the characters are fun all around. The voice casting, unfortunately, is a bit off, however, which also works works against the film. Bill Hader as the French Indy driver Guy Gagné, in particular, is poorly cast. He drifts in and out of a French and Spanish accent and just doesn't come off as believable or menacing (as you quickly find out he is meant to be). What, they couldn't find someone with a real French accent to do this?
At the very least, Turbo offers up a good lesson for children to keep trying, to stay true to yourself, and that sometimes even what seems like it's impossible can be made possible. Parents will eat it up, kids will love the colors and the action, and families can enjoy it together.
Video Quality
[Rating:5/5]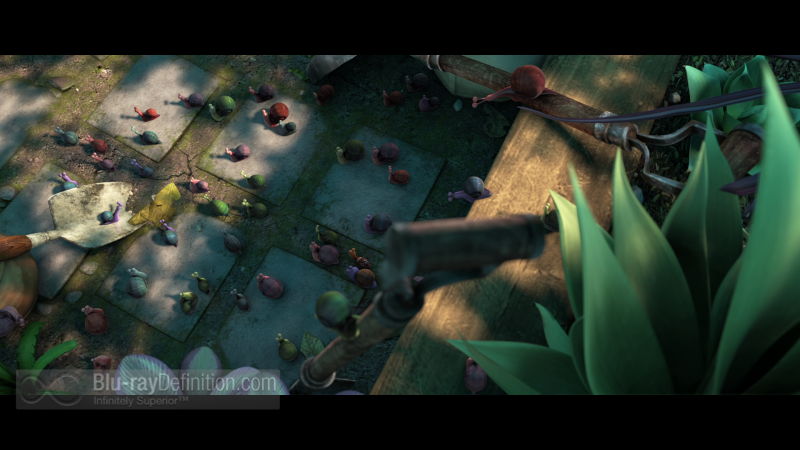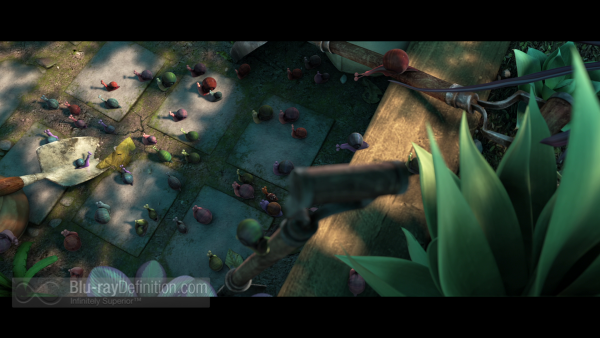 We get an absolutely gorgeous and pristine rendering of the CG animation for Turbo in an AVC/MPEG-4 1080p encodement on Blu-ray Disc courtesy of DreamWorks animation and Fox. Colors really pop, the textures on the characters are palpable and contrast is strong.
Audio Quality
[Rating:5/5]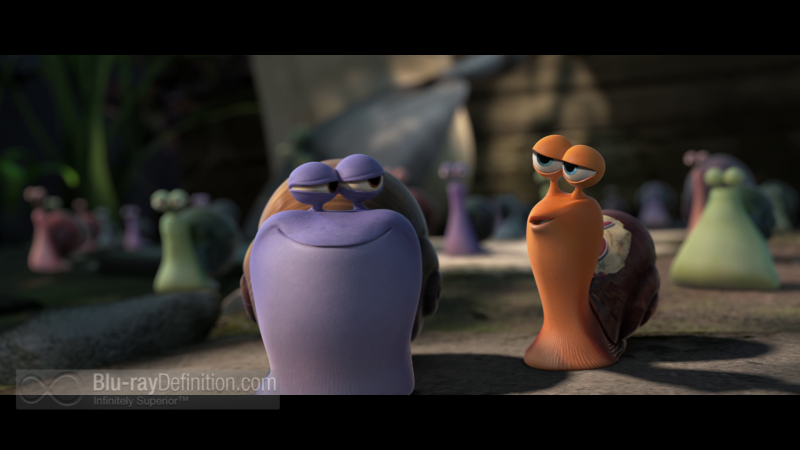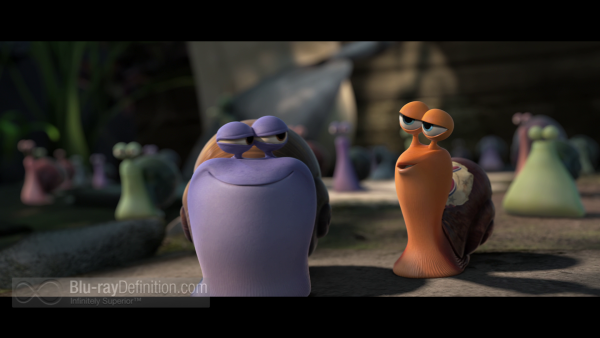 Equal to the image is Turbo's lossless English DTS-HD Master Audio 7.1 (48kHz/24-bit) soundtrack that has a natural breadth of dynamics, a relaxed high end, a solidly extended low end, and a tightly balanced 360-degree soundfield. Dialogue is full and clear, never dropping below the sound effects.
Supplemental Materials
[Rating:3/5]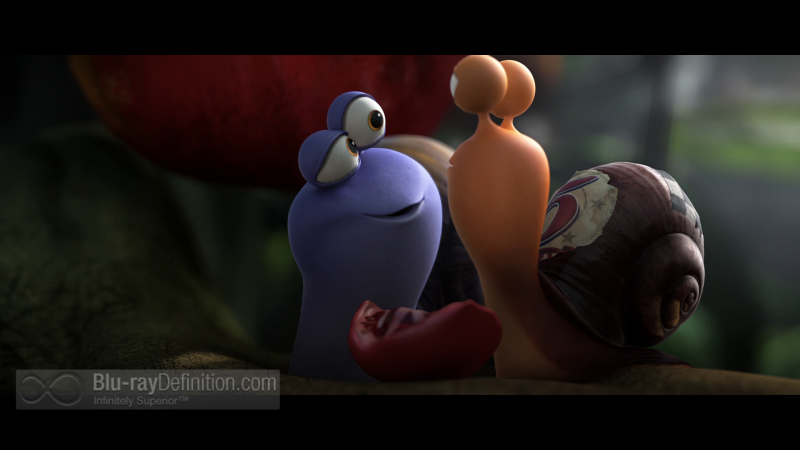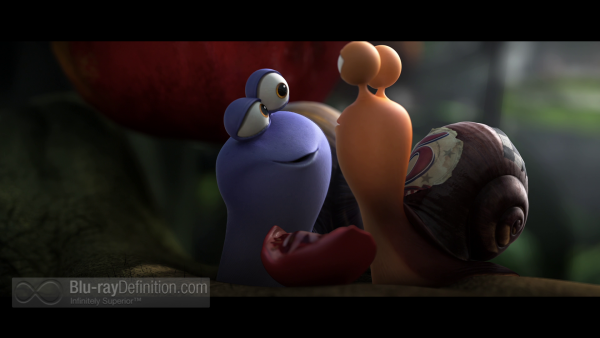 We get a set of mostly brief featurettes on disc with one interactive feature and one lengthy, hour-long feature of lead animator Dave Burgess. Most of these will appeal to the younger viewers, especially the Shell Creator and Be an Artist feature.
The supplements:
DVD
iTunes Digital Copy & UltraViolet
Champion's Corner (1.78:1; 1080p/24; 00:05:00) – A faux sports news interview with Turbo.
Smoove Move's Music Maker – Turbo Jukebox
Team Turbo: Tricked Out (1080p/24; 00:02:43) – Check out the tricked out snails of Turbo.
Meet Tito – Deleted Scene (1080p/24; 00:02:03)
The Race – Storyboard Sequence (1080p/24; 00:02:25)
Be an Artist (1080p/24; 01:00:56) – Dave Burgess, lead animator, teaches us how to draw the snails from Turbo
Shell Creator – Customize your racing shell with this interactive activity
Theatrical Trailer (2.35:1; 1080p/24; English Dolby Digital 5.1)
World of DreamWorks Animation
The Definitive Word
Overall:
[Rating:4/5]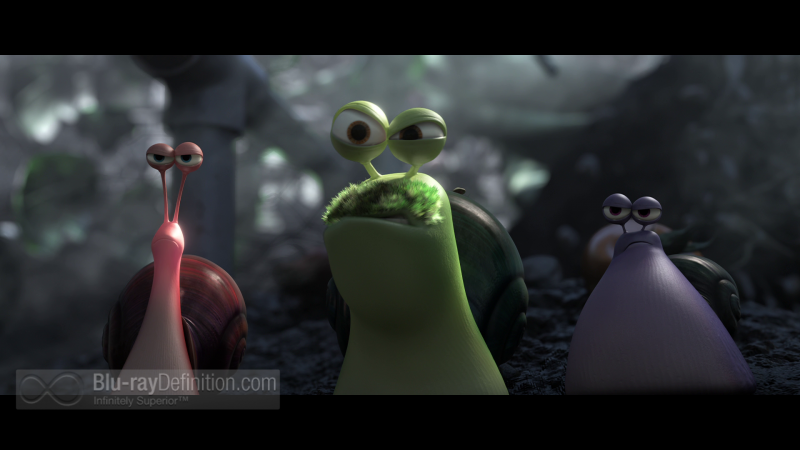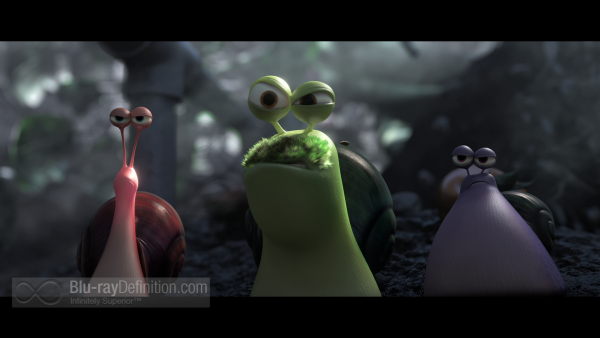 Turbo is not one of DreamWorks' strongest efforts, but it will entertain families with its breezy script and fantastic animation.
Additional Screen Captures
[amazon-product]B00E00P5JC[/amazon-product]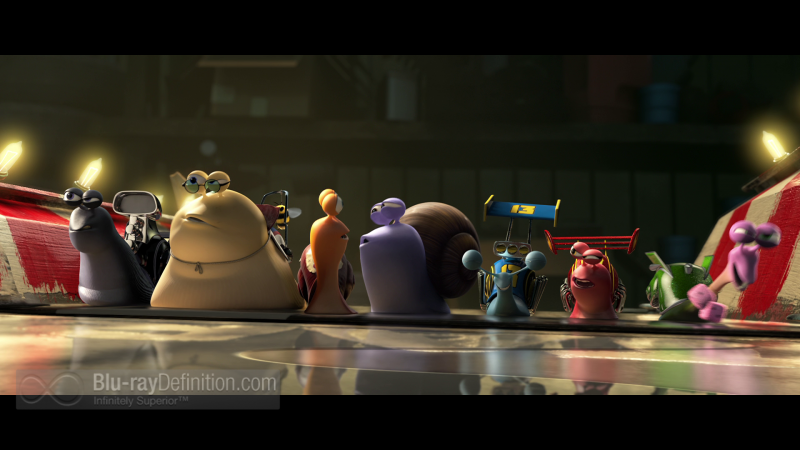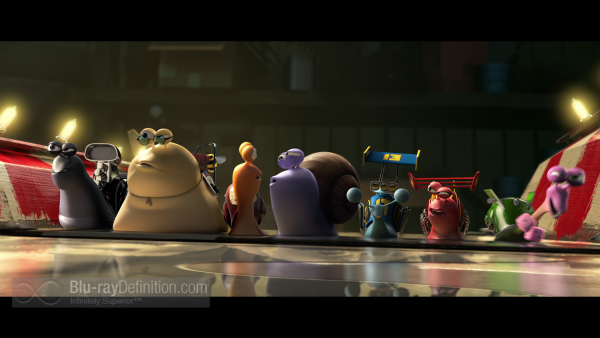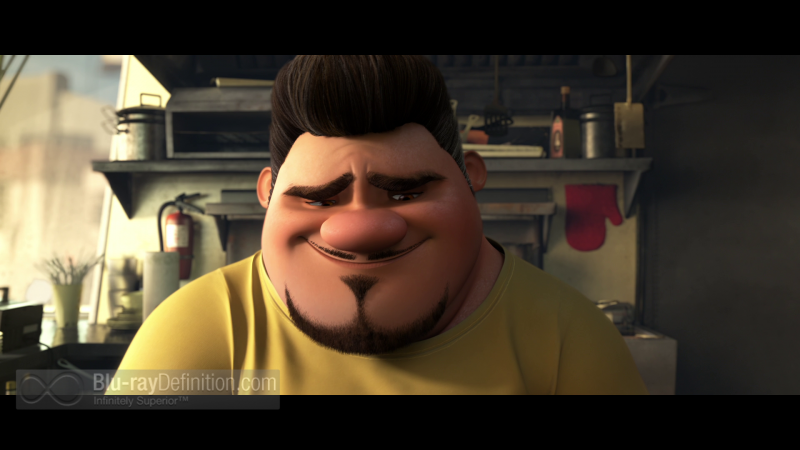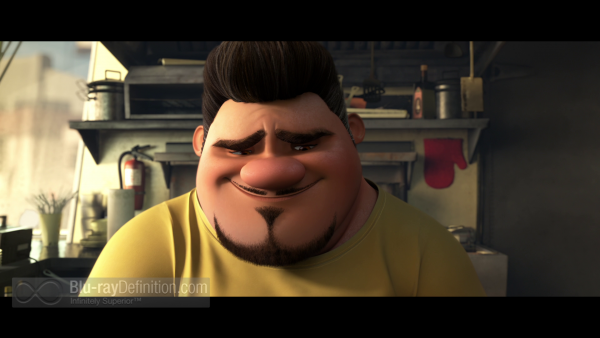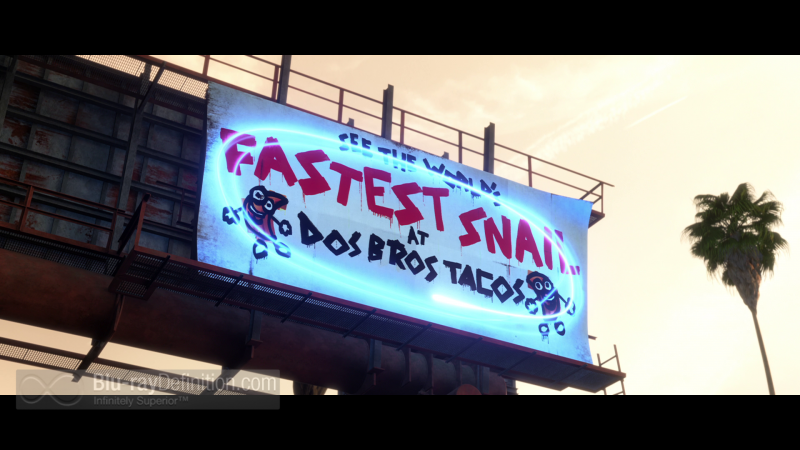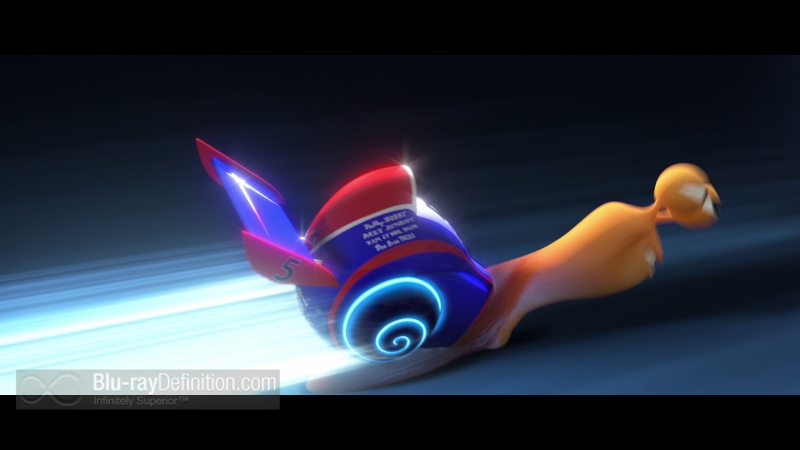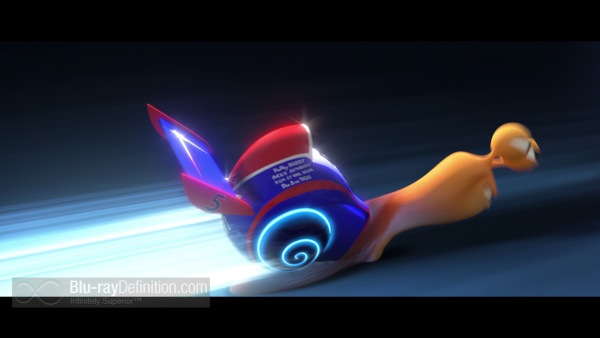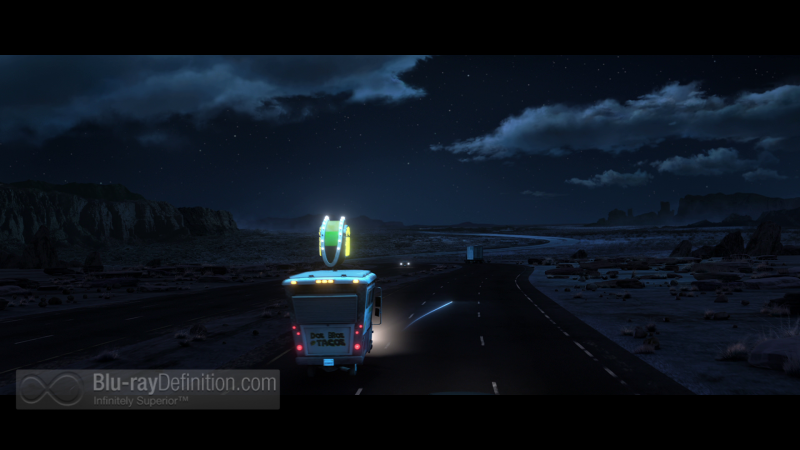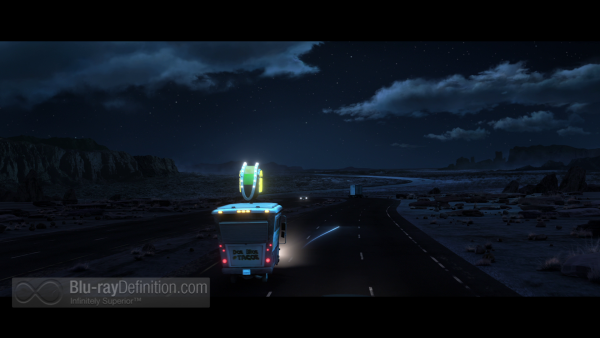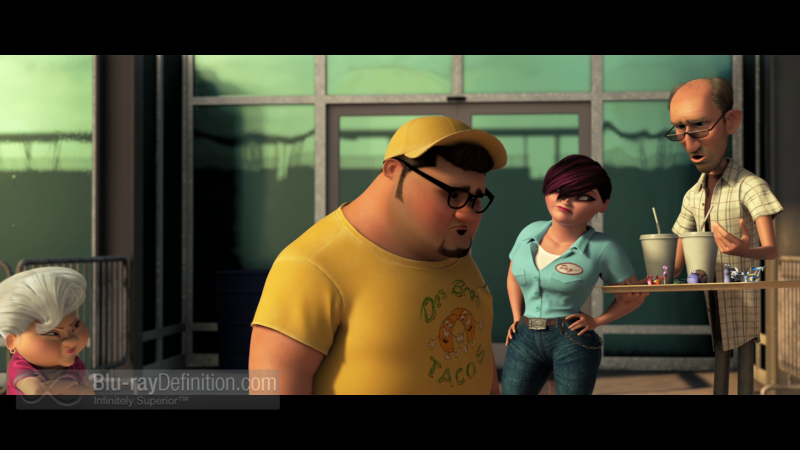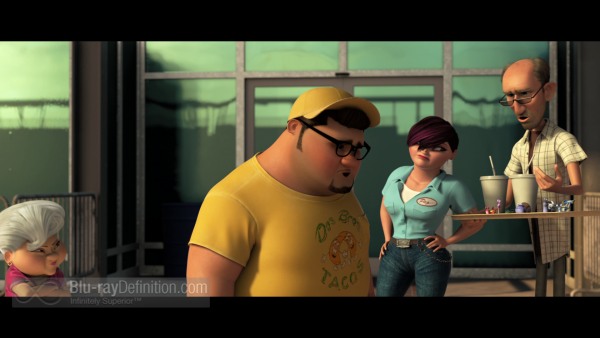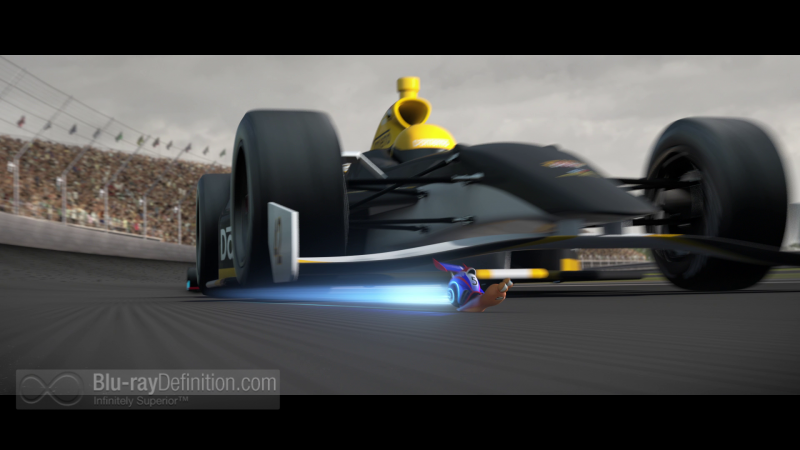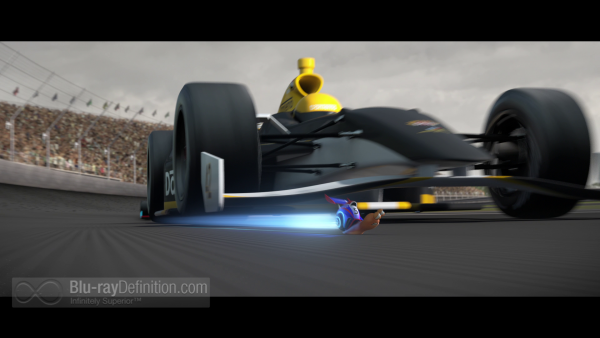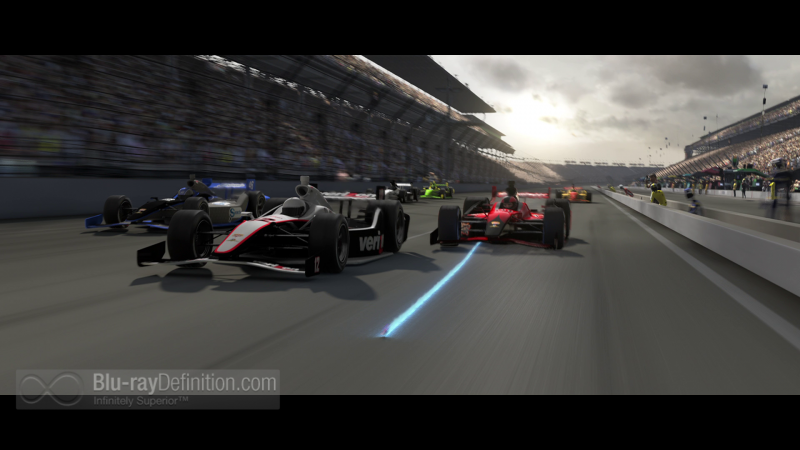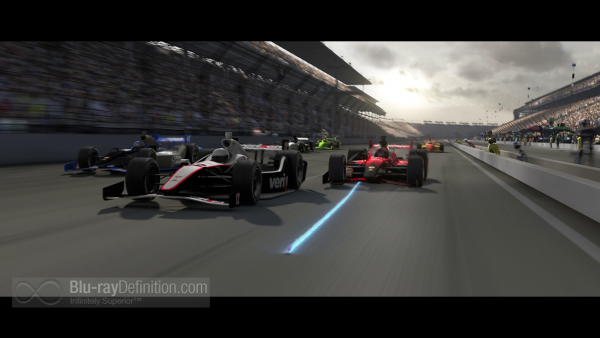 [amazon-product]B00E00P5JC[/amazon-product]