– –
The Film
[Rating:4.5/5]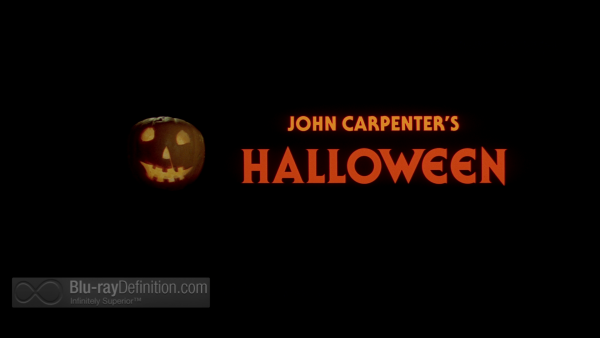 Overlook the verdant vegetation and palm trees lining the streets of what is supposedly Haddonfield, Illinois in late-October, John Carpenter's 1978 slasher classic Halloween set the standard for late '70s/early-'80s teen horror films, spawning several sequels and a host of imitators, such as Friday the 13th and A Nightmare on Elm Street. By today's standards, the "slasher" portion of this iconic horror flick is timid, remaining relatively bloodless throughout, but the horror is more immediate courtesy of Carpenter's constant use of the villain's first-person perspective, offering the audience the vicarious thrill of the hunt, so to speak, and the agitated piano chord score, also from Carpenter.
The story is simple. Years earlier, a young Michael Myers slaughtered his sister and was institutionalized. Years later, after failed attempts to reform him and cure his psychosis by Dr. Sam Loomis (a convincing performance by veteran Donald Pleasence), Myers escapes from the institution that was housing him and head back to the small town of Haddonfield, Illinois and the small house where it all began. He spots the naïve high school girl Laurie Strode (Jamie Lee Curtis) and begins stalking her from afar, which leads up to an eventful and violent Halloween night that Laurie spends covering babysitting duties for her friends as they indulge in some typical teen sex and drinking, while Michael Myers begins his terror.
This straightforward plot — a villain with a backstory, a small town legend, a group of good looking teens experimenting with sex, drugs, and alcohol — would create the basis for these genre films and even the films spoofing them for years to come. None of them would really strike the same chord or be as successful at spinning those elements into low-budget gold and creating the sort of atmosphere and psychological terror as Halloween.
Video Quality
[Rating:4.5/5]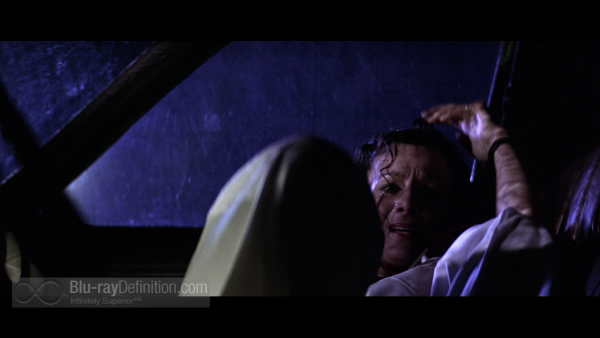 Anchor Bay labels this Blu-ray release as an "all-new HD transfer supervised and approved by cinematographer Dean Cundey" and it arrives with an AVC/MPEG-4 1080p encodement. There's a fine level of natural grain, beautiful textures and greatly extended shadow details. For a low budget slasher film from 1978, this edition of Halloween is looking as good as ever – clean, film-like, and authentic, meaning not so scrubbed that it looks like a digital production, but nicely spruced up.
Audio Quality
[Rating:4.5/5]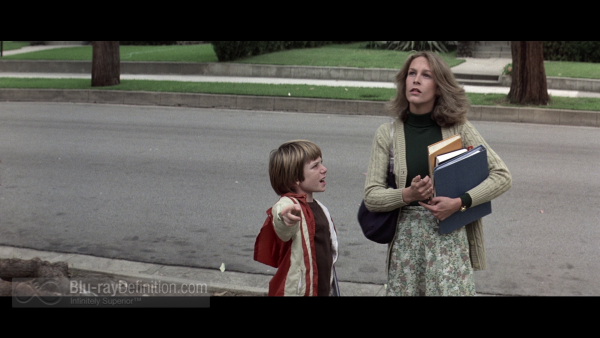 If you want to keep it authentic, there's a reasonable English Dolby Digital 2.0 monaural track of the original sound mix included that is a little boxy, but clear and intelligible. For the full-on surround experience, an enjoyable 7.1 lossless Dolby TrueHD (48kHz/24-bit) mix is included as well that has a little low-end boost, some good atmospherics and a little bit of discrete panning.
Supplemental Materials
[Rating:2.5/5]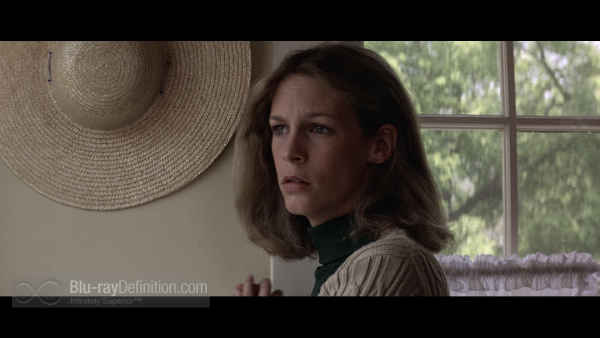 Packed in the Blu-ray Book format and with a few ported over extras and a new HD documentary on Jamie Lee Curtis, this set is a reasonable one for collectors, but certainly no windfall.
The supplements:
Audio commentary with writer/director John Carpenter and actor Jamie Lee Curtis
The Night She Came Home!! (1.78:1; 1080p/24; 00:59:43) – A film by John Marsh and Kelly Curtis
On Location: 25 Years Later (1.33:1; SD; 00:10:25)
TV Version Footage (2.35:1; SD; 00:10:46)
Trailer (1.85:1; SD)
TV Spots 1-3 (1.33:1; SD)
Radio Spots 1-3
Blu-ray book with writing on the film and production stills.
The Definitive Word
Overall:
[Rating:4.5/5]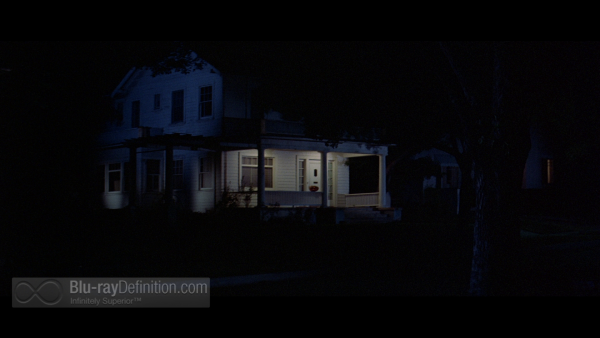 Halloween arrives ahead of the holiday season that it is named for – perfect timing for a classic piece of horror and pop culture. The Blu-ray looks and sounds as good as can be for a catalogue release of this sort.
Additional Screen Captures
[amazon-product]B00DOB3N56[/amazon-product]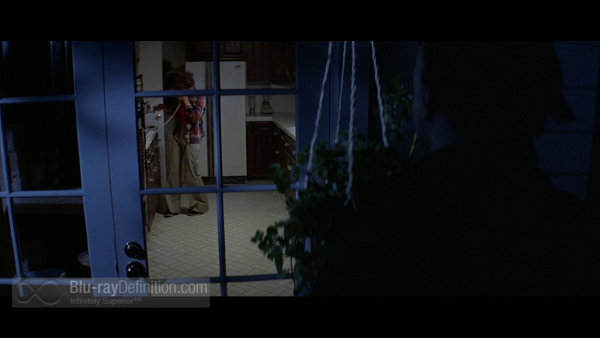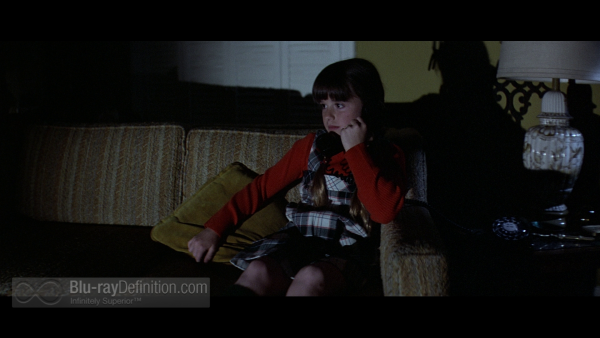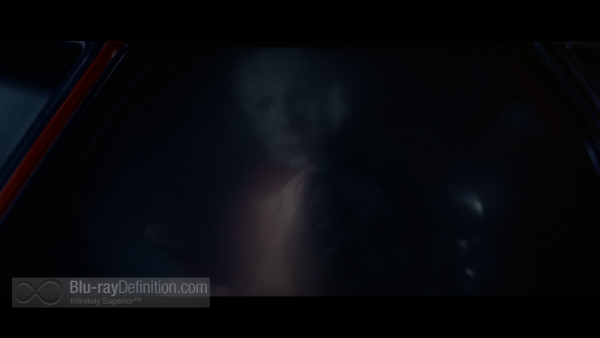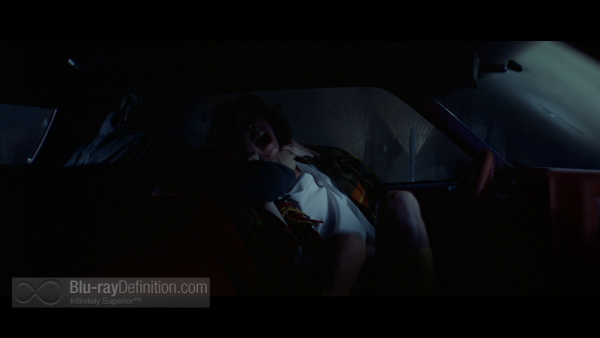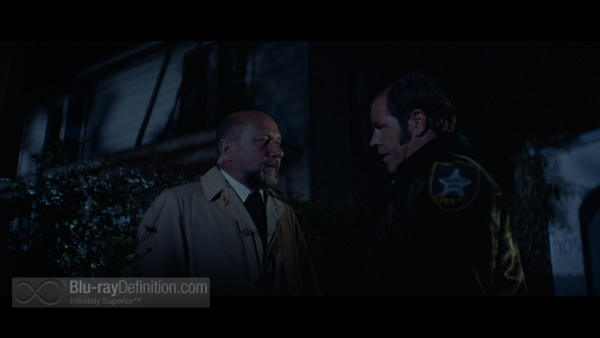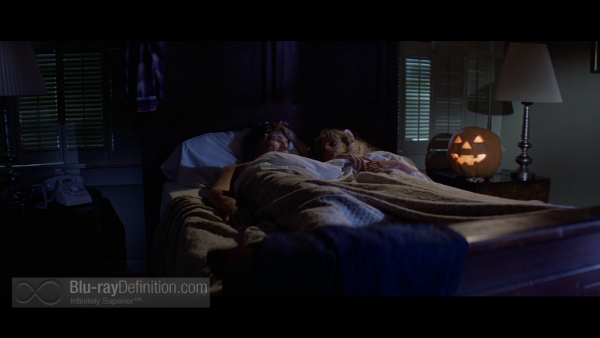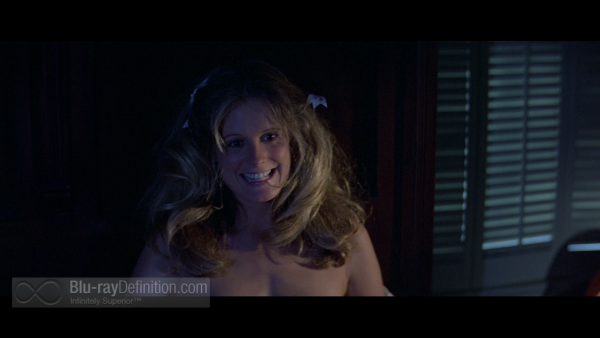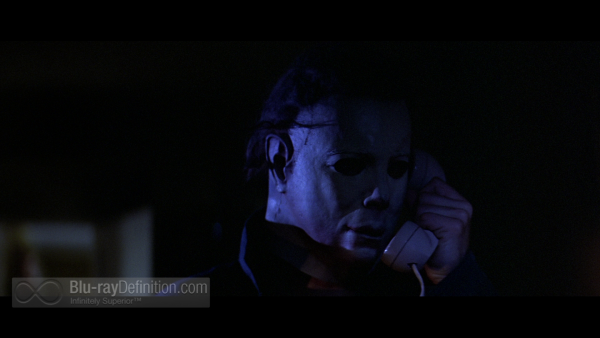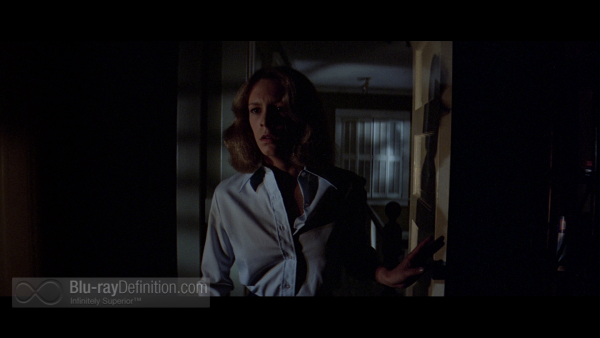 [amazon-product]B00DOB3N56[/amazon-product]