– –
The Film

Home is a new film from DreamWorks Animation that features Rihanna in the lead role (well actually her voice) as well as singing the songs. Home is a bit of a vanity project for her that doesn't quite work.
It's a shame because Rihanna's voice and her animated appearance seems ideal for this type of film. It's not her who brings the film down, it's the script. Home actually has a scary plot that will definitely frighten the young ones.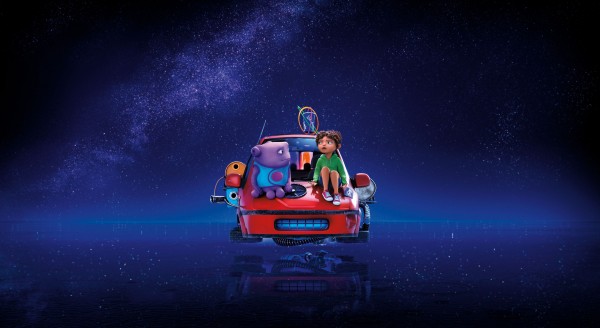 Tip (Rihanna) lives with her mom in a large city. The Big Bang Theory's Jim Parsons is Oh, who lives on a spaceship along with the rest of his species (the Boovs). They want to move to planet earth and make it their home. But first they need to get rid of the humans who live there. And this is the scary part. Tubes come down from the skies and suck up the humans (along with anything else the Boov's don't need to live on Earth, including bicycles, bin containers, etc). But not every human is sucked up. Tip, who was hiding when the Boov's invaded, is perhaps the only human left. Hiding in her room, she comes face to face with Oh. At first she is frightened of him, but then eventually they establish trust, and a friendship, and bond with each other. What she finds out about Oh is that he's on the Boov's black list for accidentally sending an email to the enemy mentioning the whereabouts of their new home. But all Tip wants is to find her mother Lucy (Jennifer Lopez), so Oh informs her that all the humans have been transplanted to Australia. So Tip and Oh take a journey (in a flying car) across the world so that Tip can be reunited with her mom. Along the journey, they play the radio and Rihanna's songs come blaring out. They also must continue to hide from the Boov's as well.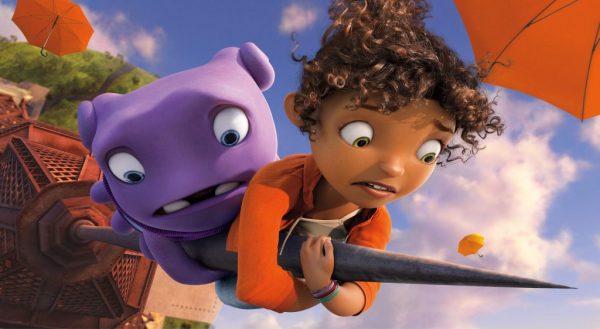 Home's premise is cute but it's the way the story is told that doesn't quite work. It's a short 94 minutes, but at times it feels like the story is stretched out to make it a bit longer. Tip and Oh's car journey is just them bonding over the experience of taking a metaphoric journey together, but there's no surprise how the film is going to end. Clever use of Steve Martin's voice as the leader of the Boov's works, as does the previously mentioned songs sung by Rihanna (as well as one,"Feel the Light" —  sung by Lopez). If anything, the soundtrack is superior to the film, but if you must see the film, you're in for quite a bit of a ride that's perhaps not quite what the filmmakers had in mind.
Our Movie Rating
[Rating:3/5]