– –
The Film
[Rating:4/5]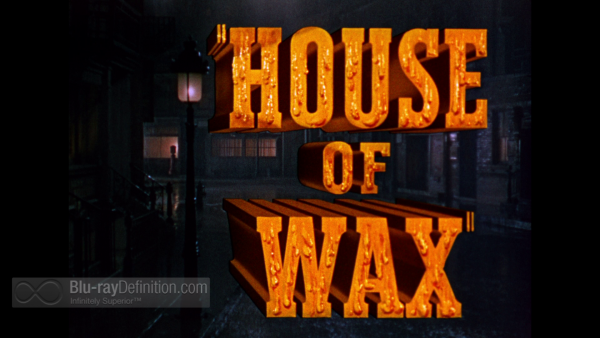 This is the classic version of House of Wax, from 1953, starring Vincent Price, with its storied 3D visual production that helped set the 1950s 3D craze alight. A lavish remaking of the 1933 film Mystery of the Wax Museum (provided on this disc as well), and miles above the 2005 slasher remake, House of Wax was ironically directed by the one-eyed André De Toth who somehow overcame his lack of depth perception to craft a visually eerie, groundbreaking piece of Gothic horror that perfectly utilized the 3D medium at the time.
Vincent Price, in his first fully-fledged horror feature, stars as Prof. Henry Jarrod, talented owner of a wax museum whose partner, Matthew Burke (Roy Roberts), plans to burn the place down to collect insurance money. When Jarrod stays behind to try to save the museum, he ends up caught in the fire, and presumed dead. Years later, Jarrod reemerges, however, with a new museum just about to open. At the same time, a ghoulish, deformed man is terrorizing the city, killing people and kidnapping cadavers from the local morgue. One of the victims is Jarrod's old partner Burke and another is Cathy Gray (Carolyn Jones), the roommate of art student Sue Allen (Phyllis Kirk). Upon the opening of the new museum, Sue Allen notices a striking resemblance between the museum's Joan of Arc wax figure and her roommate Cathy. As she begins to suspect something sinister is going on, we, the viewers, have pretty much already been let in on what is happening. There's an obvious connection between Jarrod and the strange ghoul terrorizing the people of the city. Even the police begin to investigate the professor, and it leads to a fantastical finale where the full-on 3D effects are put to use.
House of Wax falls easily into the same category of Gothic horror films as those of Mario Bava, given the utilization of deformed make-up effects, lavish set designs, and the period settings. The only thing missing here is the supernatural elements that Bava was so fond of, but House of Wax doesn't need them. With Price's pitch perfect delivery and the keen sense of the dramatic from director André De Toth, once one wades past some of the visual gimmickry inherent in this 3D production, House of Wax can easily drum up scares with the best of any horror film.
Video Quality
2D HD: [Rating:3.5/5]
3D Effect: [Rating:4/5]
House of Wax was one of the original 3D classics filmed in 1953 utilizing the "NaturalVision 3D" system. I suppose it is only a consequence of the early format, but in 2D, offered on Blu-ray here in 1.37:1 in an AVC/MPEG-4 1080p/24 encodement, the image has a very heavy layer of grain. It looks rather natural, however, and no electronic noise is apparent, nor is there any evident aliasing or edge enhancement.
The 3D production – on Blu-ray in the usual MVC 1080p transfer – shows a little less graininess, either due to some further grain suppression or just the softening effect of the 3D glasses in general. The depth is quite natural, especially by today's standards, but the director does utilize lots of gimmicky effects, such as a chair being thrown right at the audience, or a man with a paddle-ball knocking balls right into your face. Things really get wild during the finale as just about everything starts flying off the screen. For much of the film, however, there's a natural sense of dimensionality with fairly strong front-to-back depth.
Audio Quality
[Rating:4/5]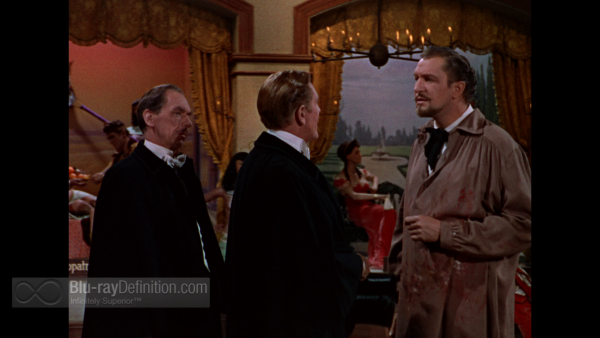 House of Wax comes to Blu-ray with the original stereophonic soundtrack offered in English DTS-HD Master Audio 2.0 (48kHz/24-bit). It sounds far better than one might expect for a film of this age, but don't go in expecting to be dazzled by modern standards. The stereo field is a bit narrow and there's an audible amount of hiss. Still this sounds quite good and far less boxy than many of the monaural soundtracks of the era.
Supplemental Materials
[Rating:3.5/5]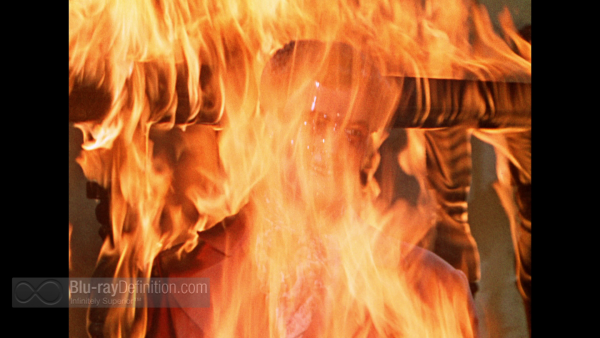 Warner has included the original 1933 film this film was based on, Mystery of the Wax Museum, as an added bonus, as well as some promotional materials and an audio commentary. These are all positives for fans.
The supplements:
Commentary by David Del Valle and Constantine Nasr
Behind the Scenes: House of Wax: Unlike Anything You've Seen Before (1.78:1; 1080p/24; 00:48:23) – A discussion of the innovative visuals and production in the Gothic horror classic House of Wax includes commentary from Hollywood heavyweights such as Martin Scorsese.
Behind the Scenes: Round-the-clock Premiere: Coast Hails House of Wax (1.33:1; SD 00:02:16) – A montage of the premiere of House of Wax in 1953.
Theatrical Trailer (1.33:1; SD)
Mystery of the Wax Museum (1.33:1; SD; 01:17:23) – The original 1933 film in which House of Wax was based.
The Definitive Word
Overall:
[Rating:4/5]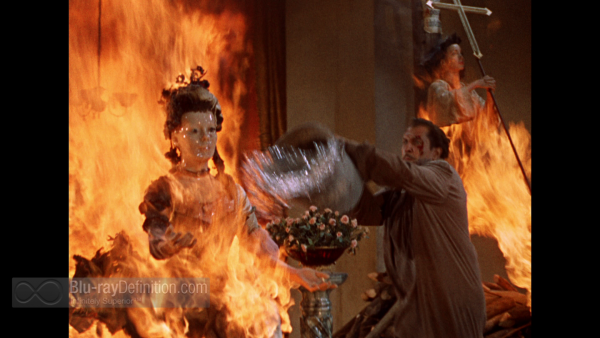 Warner offers up this "Saturday matinee" horror classic at just the right time, ahead of the Halloween season. Add it to your collection and be sure to include it in any horror marathons you may be planning. Grab your salty snack and beverage of choice, sit back, and be prepared to feel the chills.
Additional Screen Captures
[amazon-product]B00DQLQN3S[/amazon-product]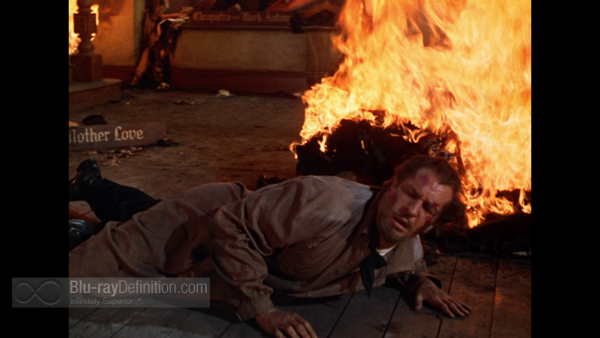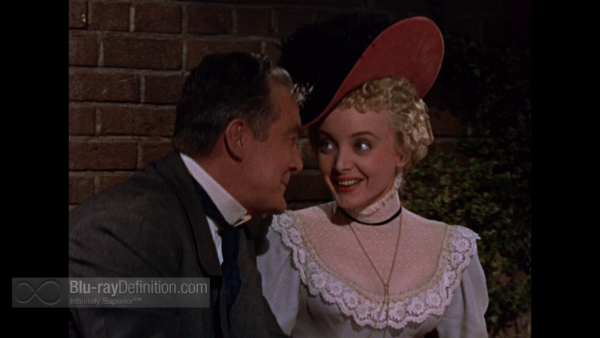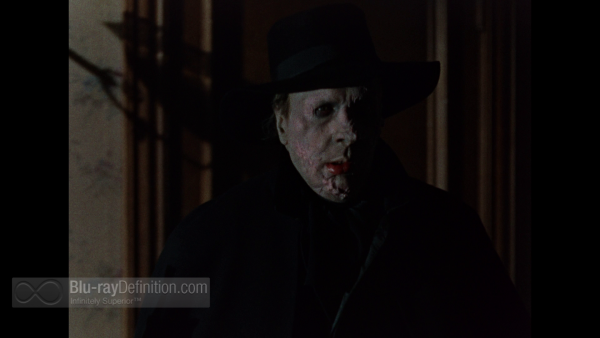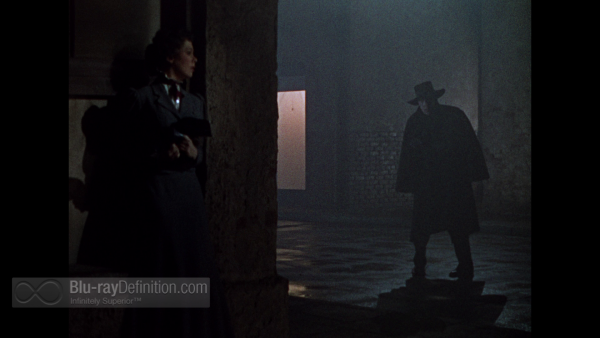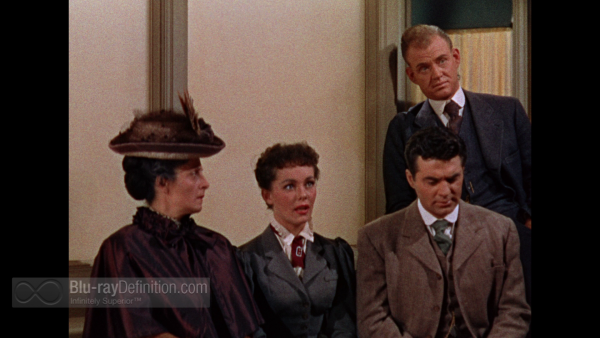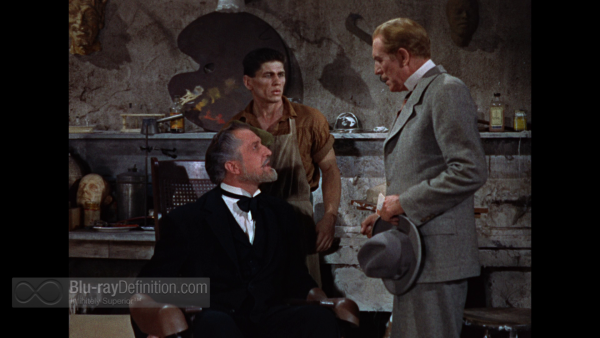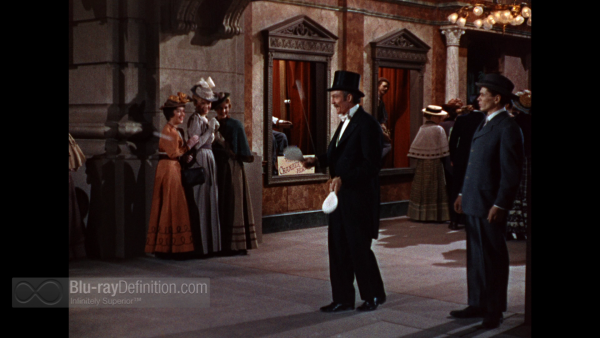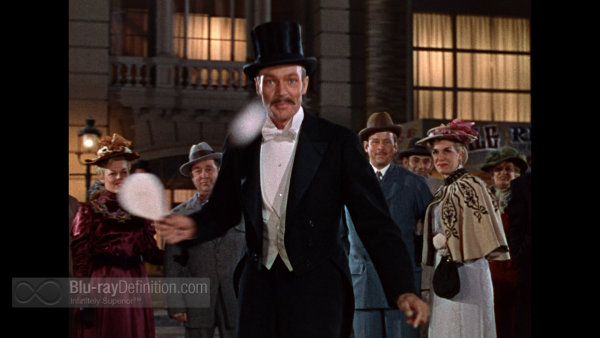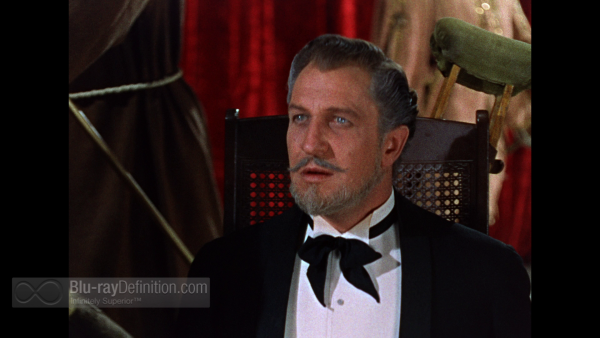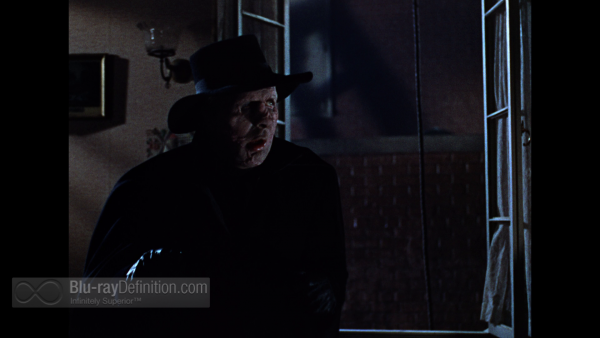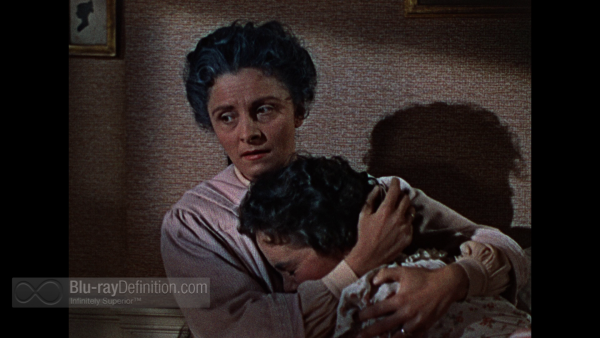 [amazon-product]B00DQLQN3S[/amazon-product]