– –
The Film
[Rating:3/5]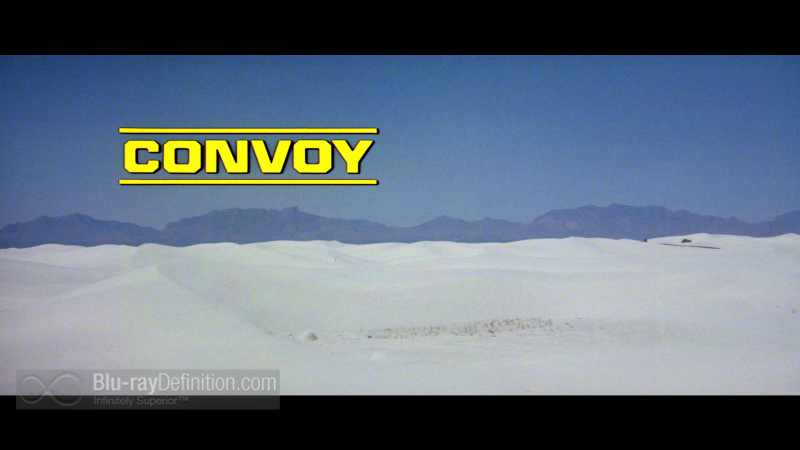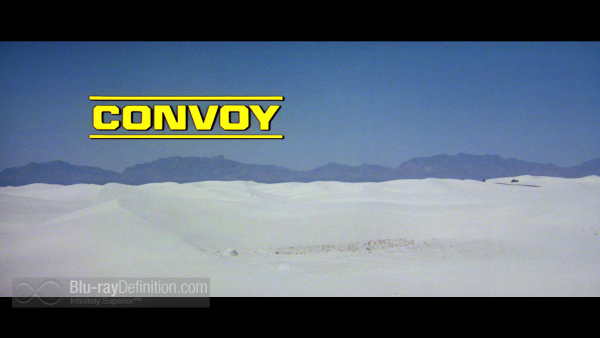 This 1978 actioner based on the song that gave it its name was ostensibly directed by noted director Sam Peckinpah (Pat Garret & Billy the Kid; The Wild Bunch). Truth be told, Peckinpah was so ill at the time of the film's production, it has long been rumored that most of the directing duties fell upon other members of the staff. That may explain why this trite film doesn't live up to the expectations of a movie bearing the filmmaker's name.
Cashing in on the '70's CB (Citizen's Band) radio craze and the success of Smokey and the Bandit, Convoy spins a yarn about a group of cross-country truckers, led by one in particular who calls himself "Rubber Duck" (Kris Kristofferson), who communicate by CB radio. Run-ins with the law lead them to form a "brotherhood" of sorts, but when they run afoul of one particularly corrupt lawman in Arizona, Sheriff Lyle 'Cottonmouth' Wallace (Ernest Borgnine), the group makes a run for it and form a nonstop convoy that attracts more truckers along the way, and grows into a national press story and movement, Rubber Duck becoming the face of it.
While the film does have a lighthearted appeal and certainly a visual style reminiscent of some of the classic westerns Peckinpah is associated with – just take a look at some of those scenes of the truckers cutting through the desert – this narrative is haphazardly put together, hard to follow, and, frankly, silly. The idea of bucking the law and making a stand for freedom and independence in the face of oppressive law enforcement may strike a chord, but that simple idea is lost in the shuffle, particularly as the film goes on and the story reaches more and more ridiculous heights.
Video Quality
[Rating:4.5/5]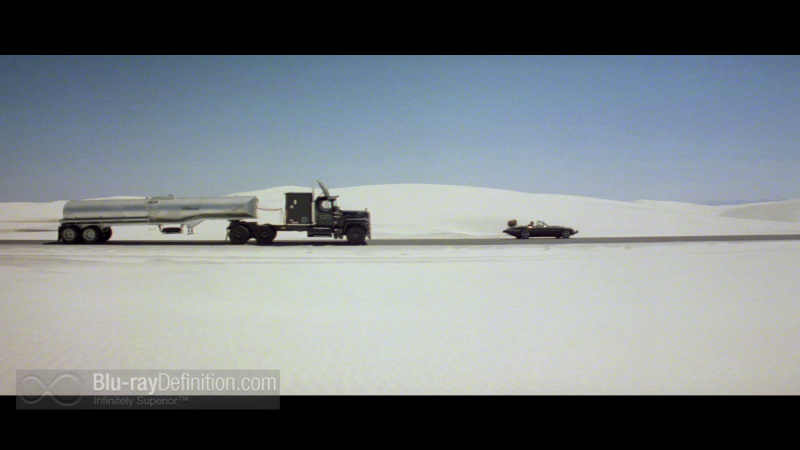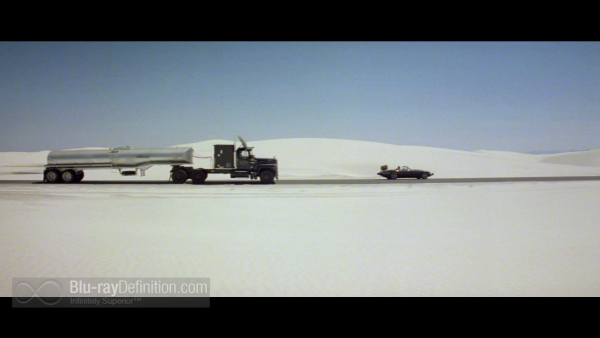 StudioCanal gives us a rich, crisp, and clean restoration of Convoy on Blu-ray Disc that preserves a fine layer of grain, avoids being gritty, but avoids looking overly smooth. The main issue with the transfer is the tendency for flesh tones to look just a tad bit pushed into the red, but apart from that and a few spots where the slightest bit of scratches and dust can still be spotted, this one is wholly satisfying.
Audio Quality
[Rating:4/5]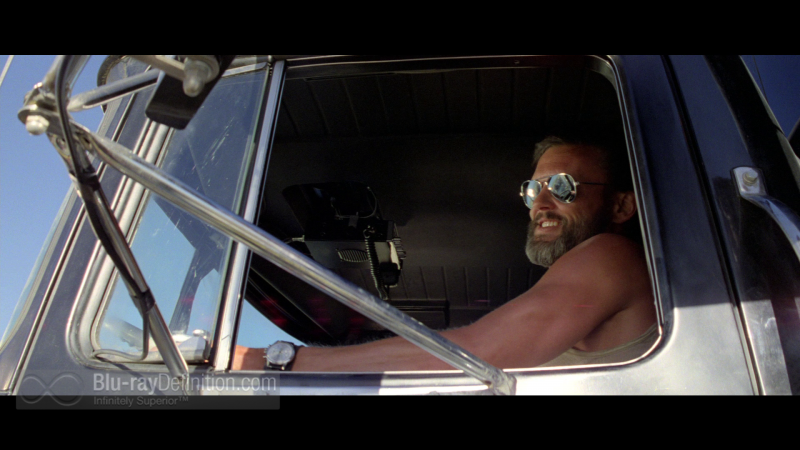 The monaural soundtrack in DTS-HD Master Audio 2.0 (48kHz/24-bit) is punchy and dynamic with little in the way of clipping or hiss. It presents the soundtrack well, with a surprising amount of low end and intelligible dialogue.
Supplemental Materials
[Rating:3/5]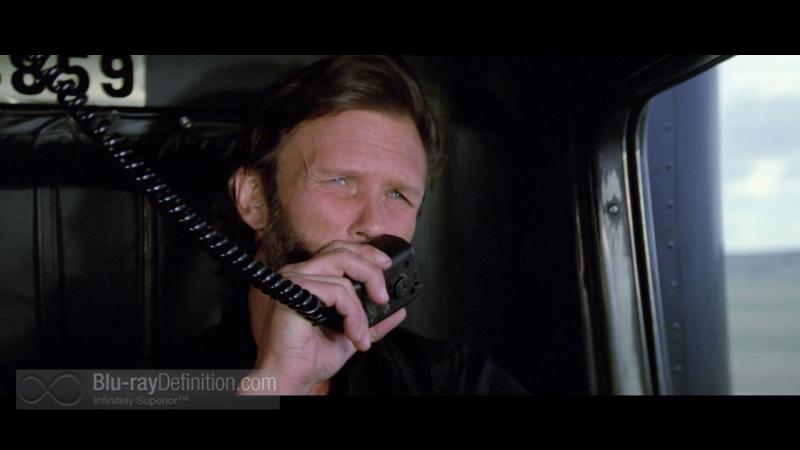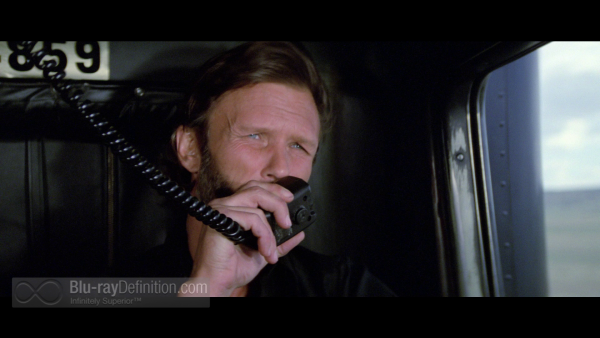 Everything here is simply ported over, with no new HD extras offered up in this "special edition"
The supplements:
Passion & Poetry – Sam's Trucker Movie (1.33:1; SD/PAL; 01:10:02)
Featurettes (1.33:1; SD/PAL; 00:16:38):

Promoting Convoy
Three Lost Scenes
In-Jokes, Friends, Cameos

More Production Stills (1.33:1; SD/PAL; 00:03:05)
Trucker Notes from Norway (1.33:1; SD/PAL; 00:03:04)
US Radio-Spots (1.33:1; SD/PAL; 00:02:58)
US TV-Spot (1.33:1; SD; 00:00:59)
Trailer (2.35:1; SD/PAL)
The Definitive Word
Overall:
[Rating:3.5/5]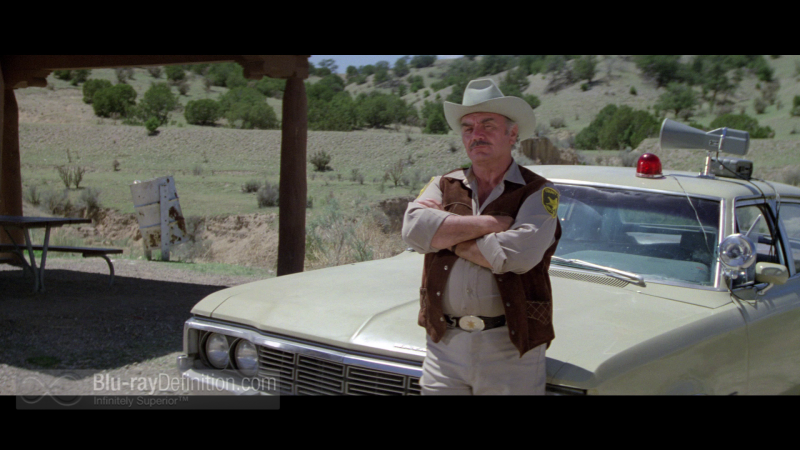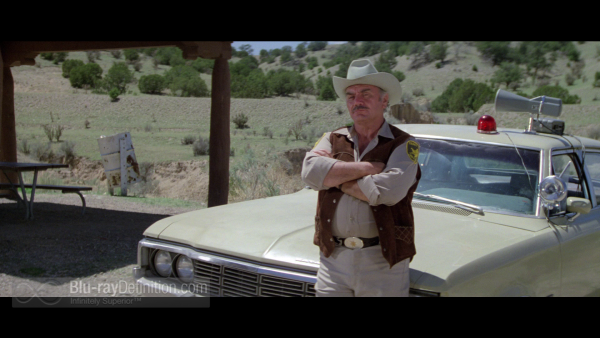 If you fashion a feature-length film out of a song, there's only so much you can expect. It may be less than what one should expect from the numerous films based on video games, one of the latest trends from our era. Convoy is a poor imitation of Smokey and the Bandit that has a few high octane, slow-motion action sequences and stunning visuals, but in the end its a brainless affair. Thankfully, at least, this release from StudioCanal hits the nail on the head and offers a beautiful transfer to Blu-ray.
Additional Screen Captures
[amazon-product region="uk" tracking_id="bluraydefinit-21″]B00D48ZQB8[/amazon-product]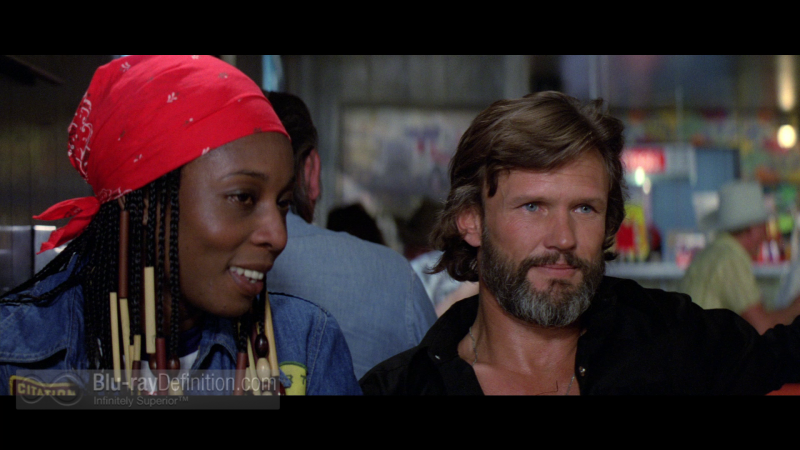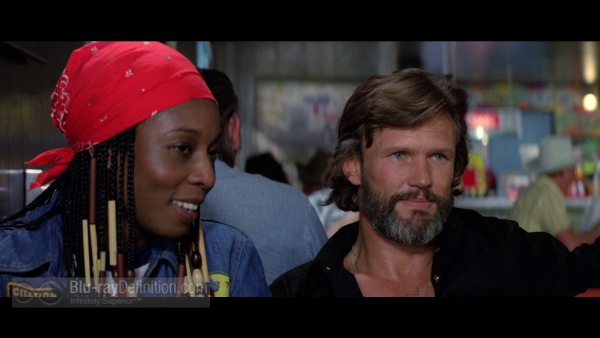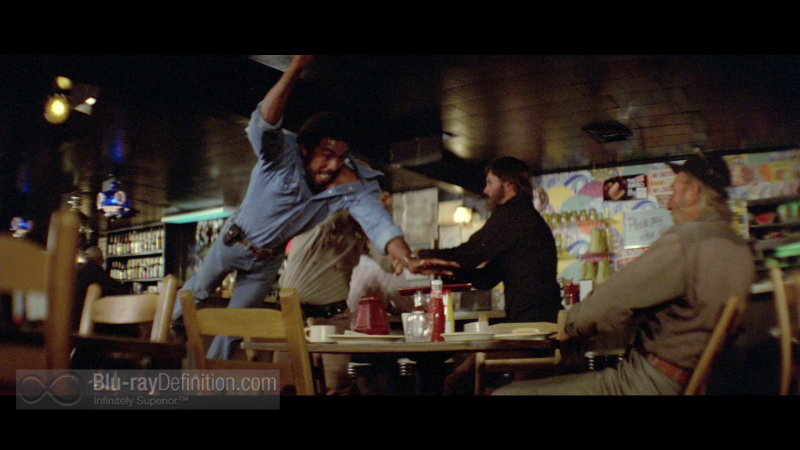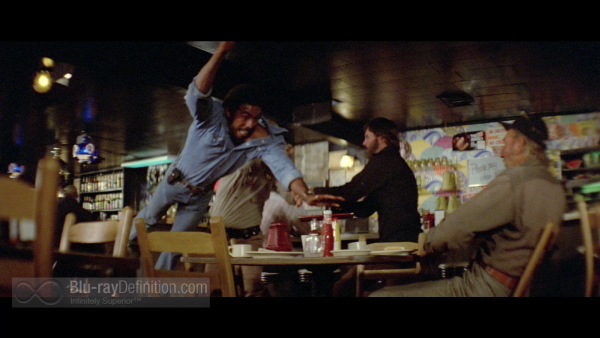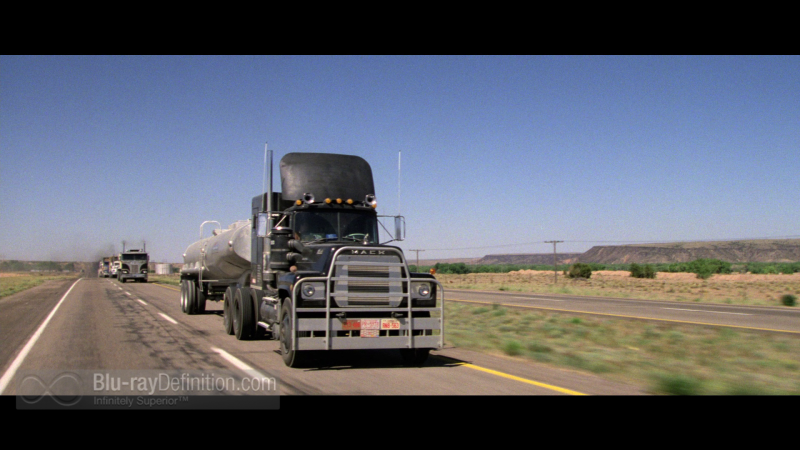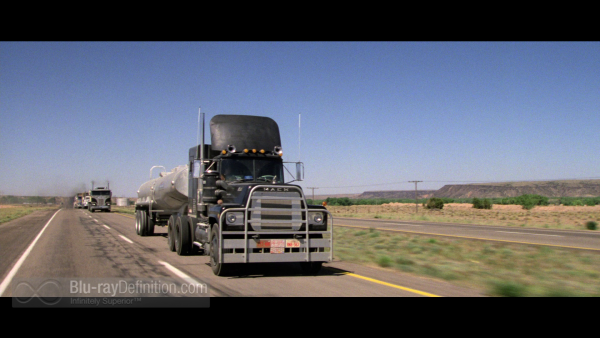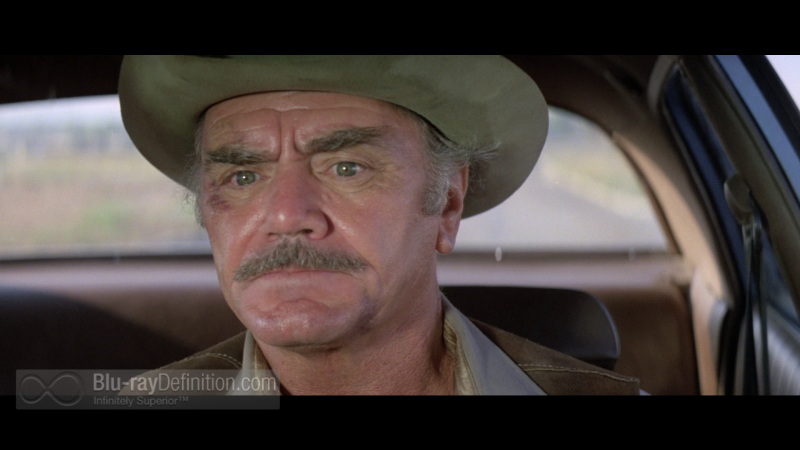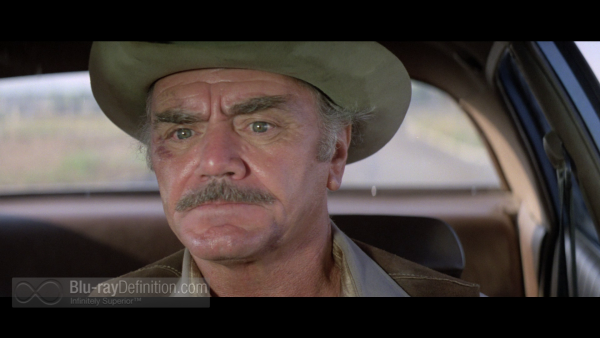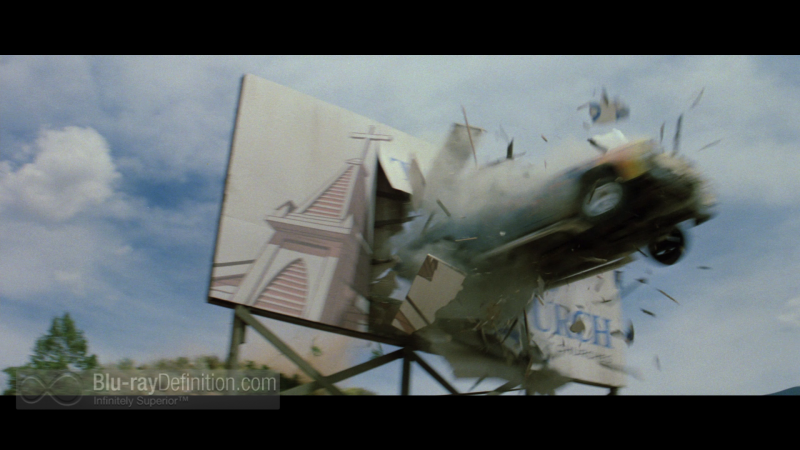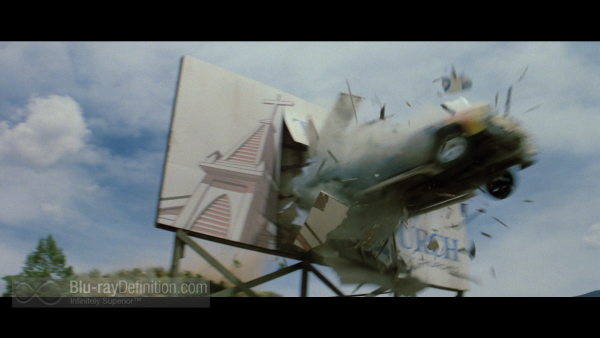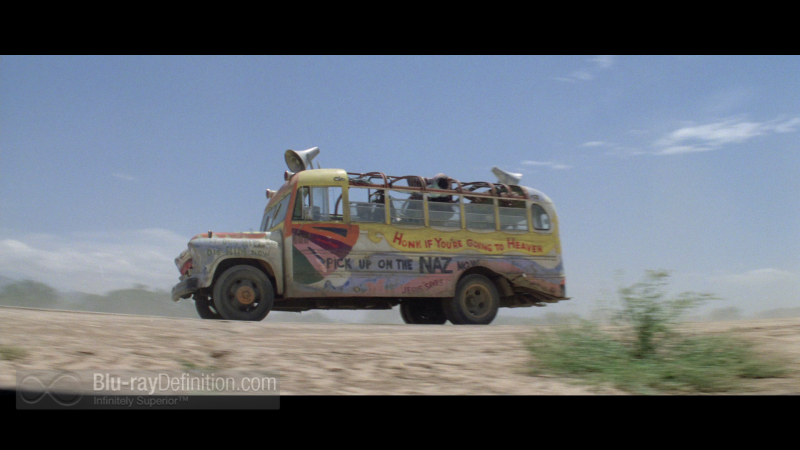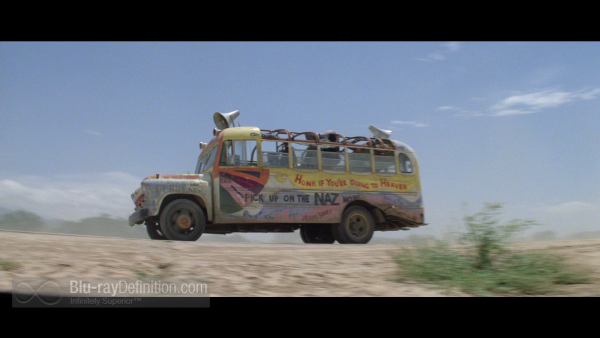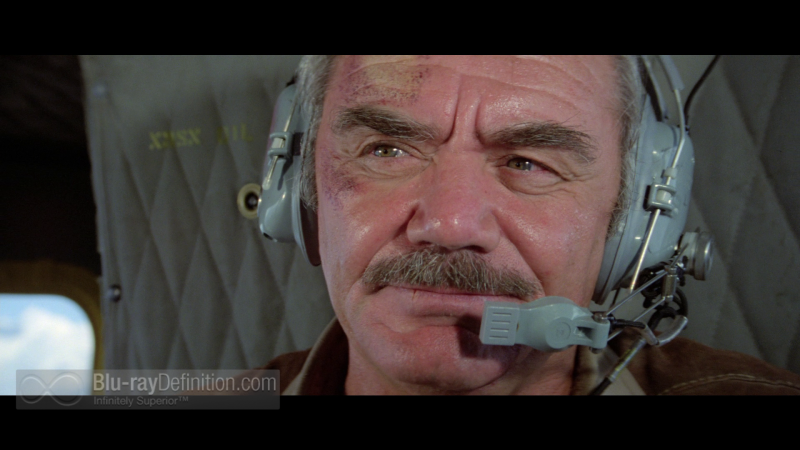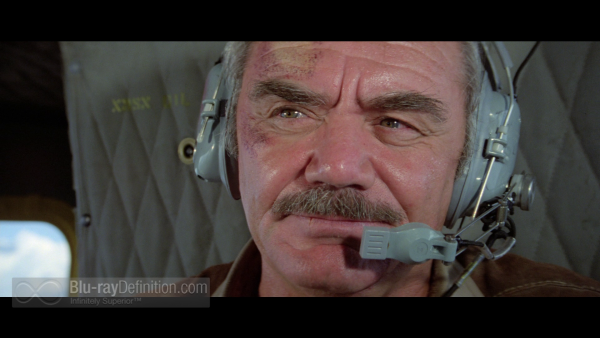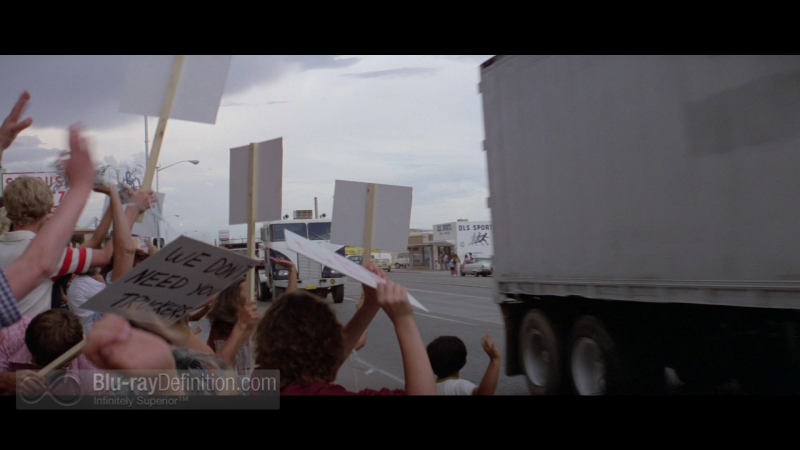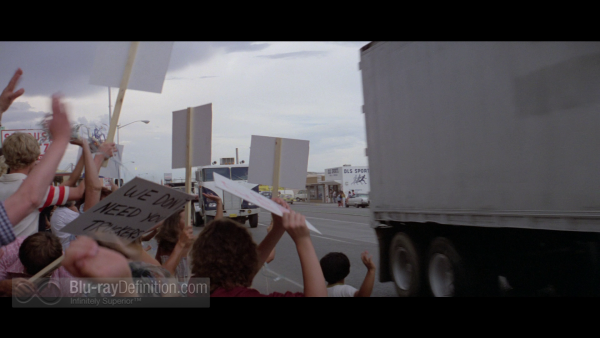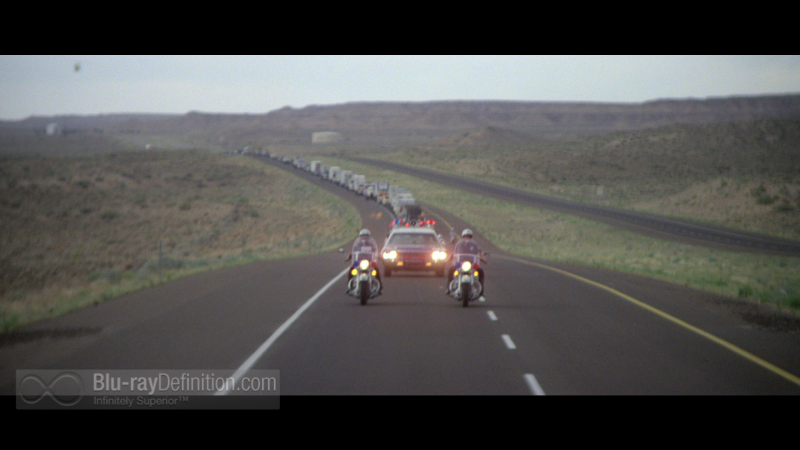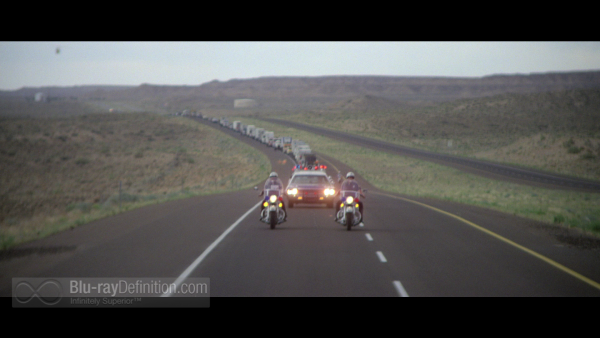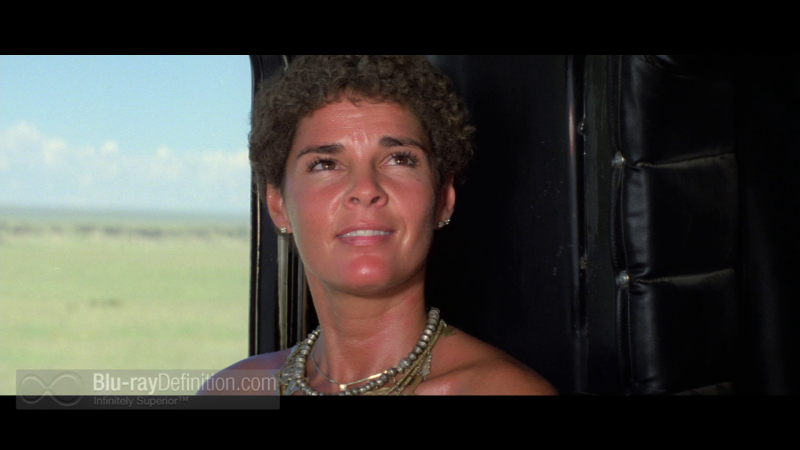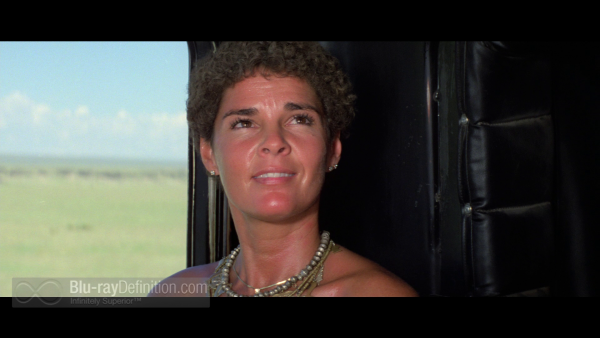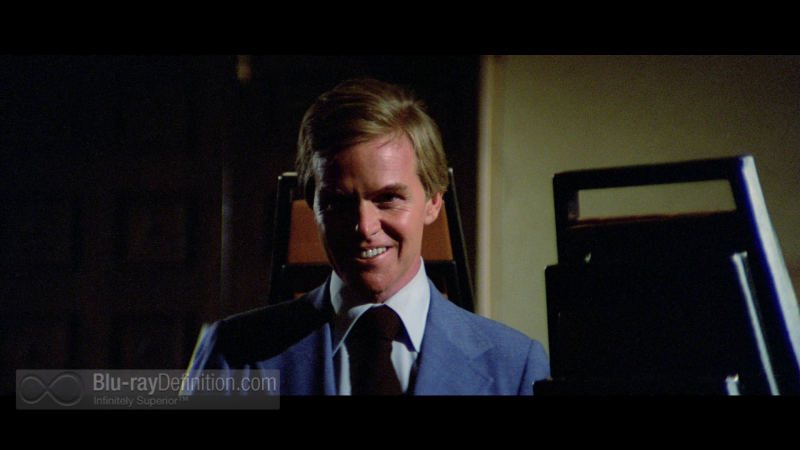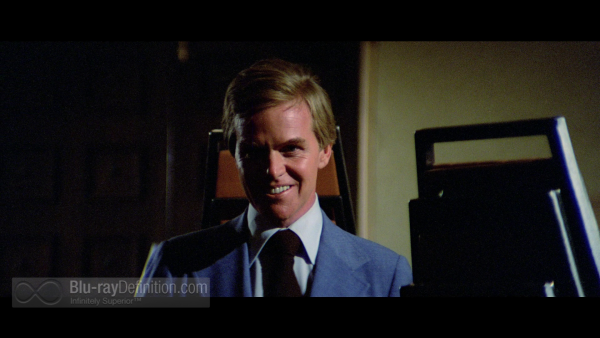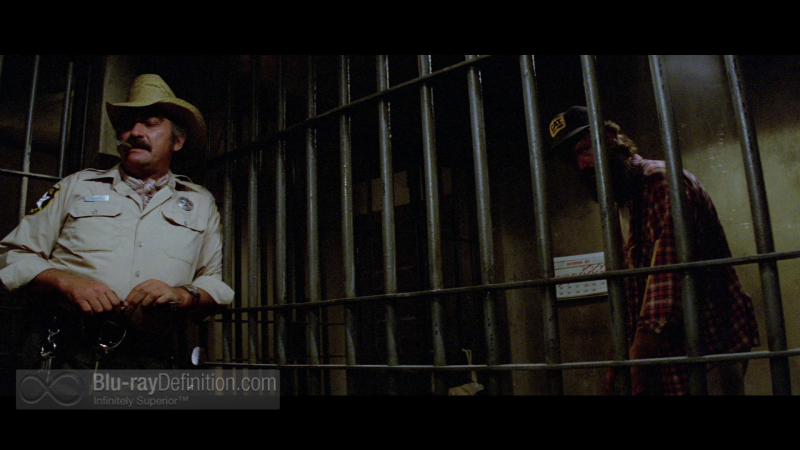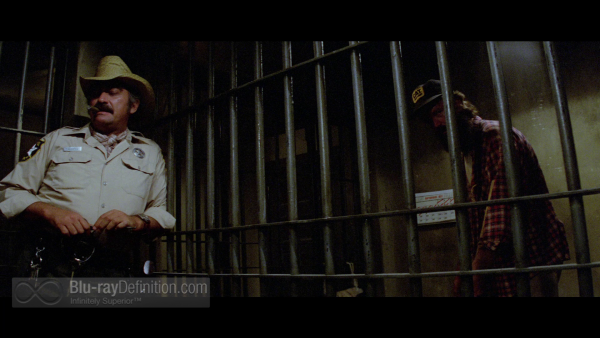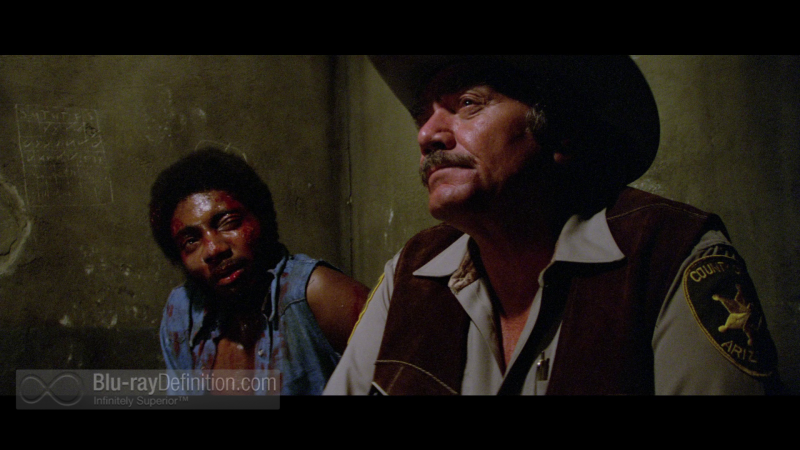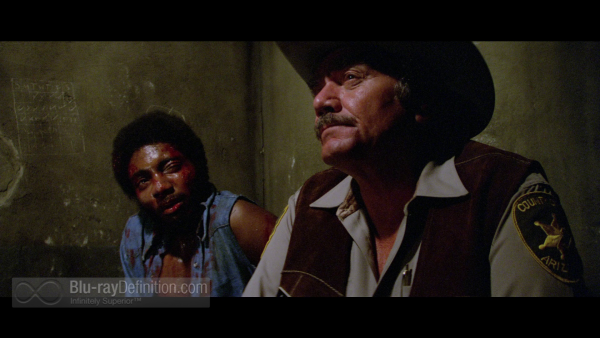 [amazon-product region="uk" tracking_id="bluraydefinit-21″]B00D48ZQB8[/amazon-product]