– –

The Film
[Rating:3.5/5]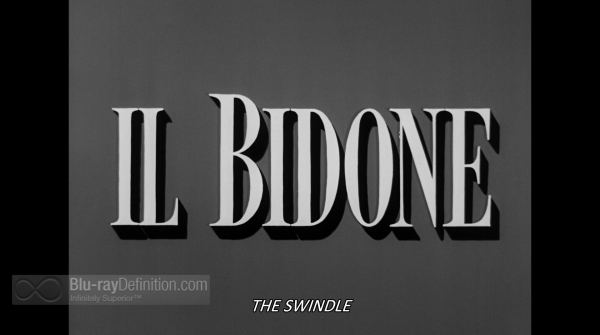 One of Federico Fellini's lesser endeavors and the center of his so-called "Trilogy of Loneliness" also consisting of La strada and Le notti di Cabiria, Il bidone (variably known as Swindle or The Swindlers in English) is the story of three con men who literally swindle the Italian bourgeoisie and poor alike to make their livings.
Broderick Crawford (Augusto), Richard Basehart ("Picasso"), and Franco Fabrizi (Roberto) make up the trio who pull off such cons as convincing poor people in need of housing that they are from the housing authority and getting the downtrodden folks to fork over down payments to get to the head of the line for government housing. Their cons don't stop with the poor, but extend to the aforementioned bourgeoisie, who often prove more corrupt than the con men themselves. All is seemingly well for the trio, until their nominal leader Augusto is reunited with his daughter and begins having moral qualms about his "work" and he finds himself suffering the fallout for his lifelong actions before he realizes what's going on. Further complications arise for "Picasso" when his wife no longer turns a blind eye to his dishonest work and his corrupt friends.
The film runs by more like a series of strung together set pieces than one solid story arc, but Fellini is successful at imparting a sense of carefree glamour at various times, especially one particular New Year's Eve party scene, and the opening scene in the Italian countryside that sets up the protagonists. As a whole, in comparison to some of his other works, it definitely does not rise to the same level, however. Though Fellini attempts to explore the depths of human depravity and avarice, one never really gets the the real sense of edginess and despair that he may have been trying to accomplish here.
The director's wife, Giueletta Masina, plays Picasso's wife, while interestingly enough, the part of Augusto was initially intended for Humphrey Bogart. Broderick Crawford's style and dress is a telltale sign of this, but his interpretation of Augusto is certainly all his own, and Il bidone may be better for it, as one can see Bogart perhaps overpowering the rest of the cast and tipping the balance of this delicately balanced ensemble cast.
Video Quality
[Rating:4/5]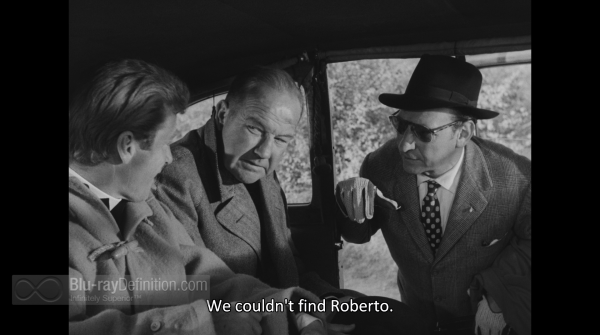 Eureka offers up a transfer of Il bidone from a new high definition master in an AVC/MPEG-4 1080p encodement on Blu-ray that looks really good. The image is clean, but not overly scrubbed of its texture and filmic quality (read: grain). The contrast is good, though blacks could have been just a little inkier. Still, we get a good differentiation of shades here and nuance in the shadows. Some source damage can still be spotted and there are a few scenes that still look a bit rough, but overall this one shines.
Audio Quality
[Rating:3.5/5]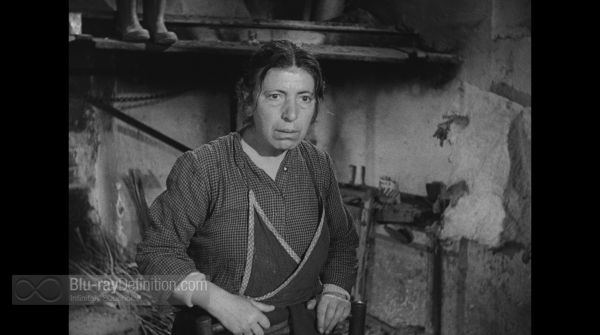 The monaural Italian LPCM (48kHz/24-bit) soundtrack sounds a bit "canned", but given its age and technology of the time, it sounds as good as can be expected and does provide clear dialogue.
Supplemental Materials
[Rating:2.5/5]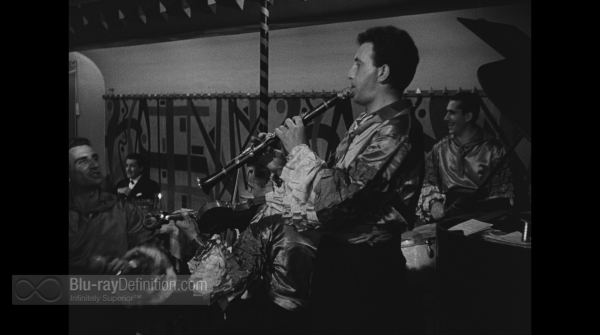 This is a relatively sparse collection of supplements for Masters of Cinema, but it does still include the lengthy booklet filled with the words of the director himself, which is a real bonus.
The supplements:
DVD
Interview with Dominique Delouche (1.33:1; SD; 00:39:49)
Theatrical Trailer (1.37:1; 1080p/24; 00:03:16)
36-page booklet with the words of Federico Fellini, rare imagery, and more
The Definitive Word
Overall:
[Rating:4/5]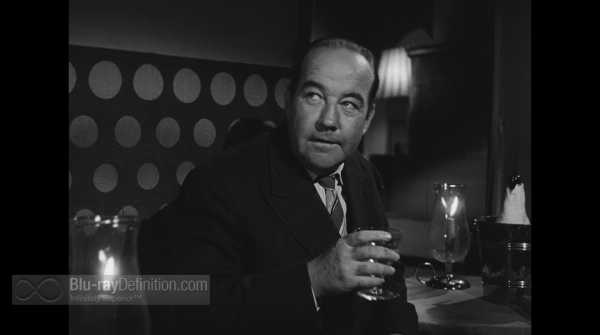 Il bidone is an enjoyable film to sit through, if not exactly a Fellini masterpiece. Of course, when talking about Fellini, that's still saying a lot, since his minor efforts are arguably steps above the efforts of many other directors. This edition from Eureka's Masters of Cinema also provides a wonderful new transfer that makes watching the film a joy.
Additional Screen Captures
[amazon-product region="uk" tracking_id="bluraydefinit-21″]B00DUEUWWY[/amazon-product]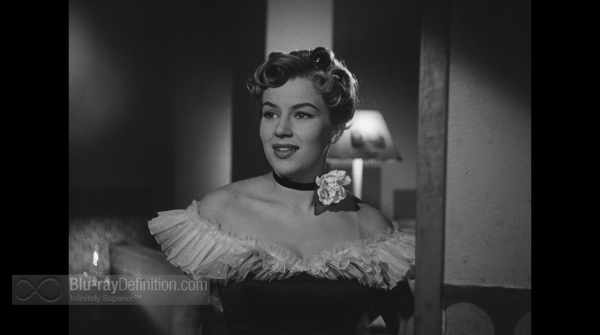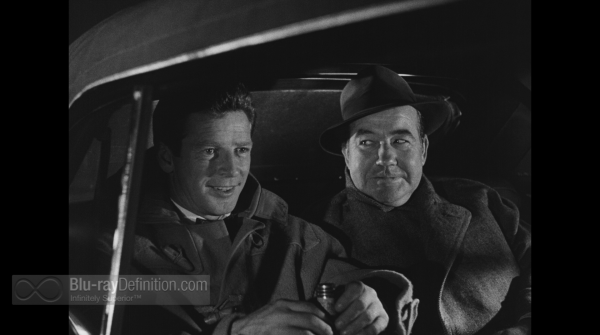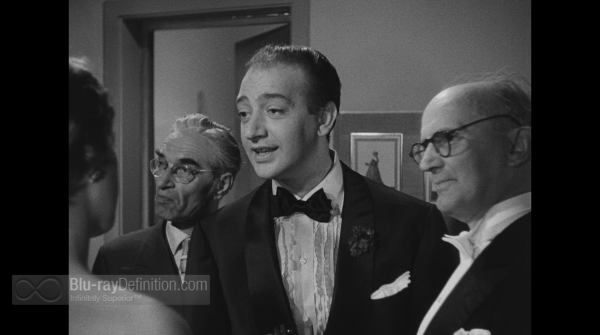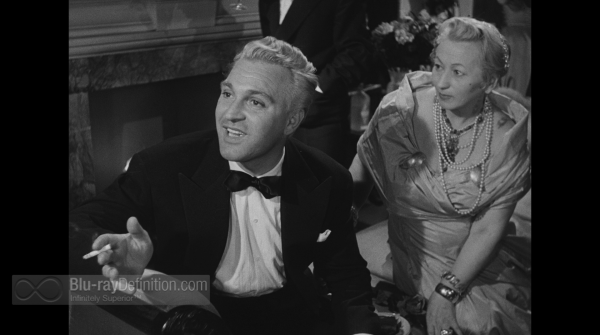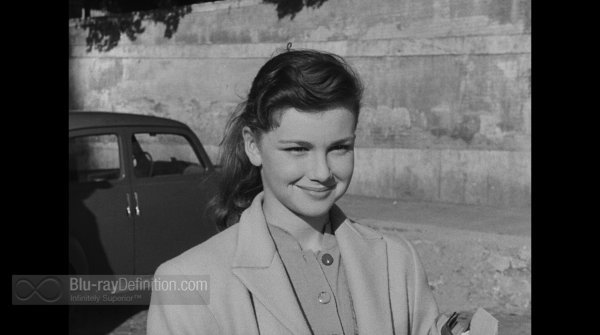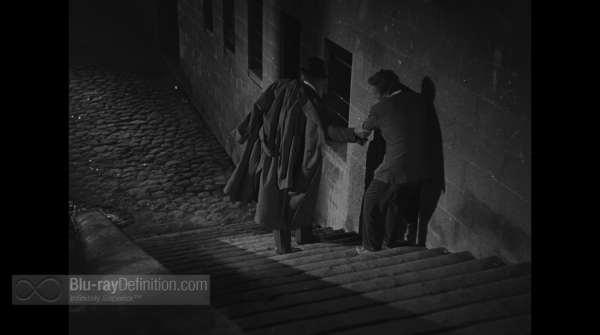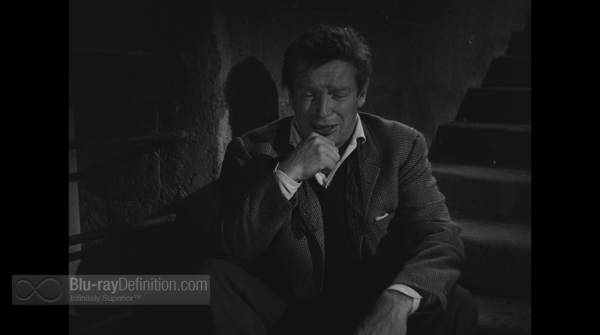 [amazon-product region="uk" tracking_id="bluraydefinit-21″]B00DUEUWWY[/amazon-product]