–
The Film
[Rating:3.5/5]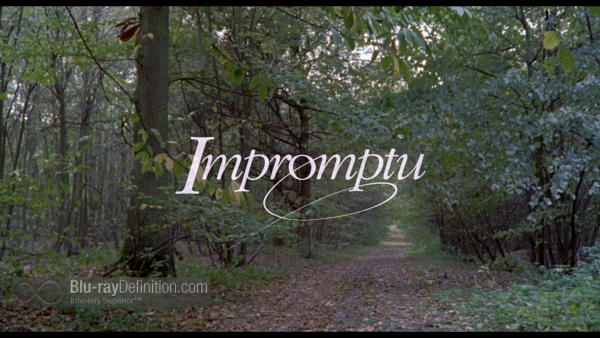 James Lapine directed this 1991 romantic comedy centered on the infamous 19th century female author Amandine Aurore Lucie Dupin, better known to the world as George Sand. Not only did Sand take on a man's name, but the controversial (for her time) artistic figure also liked to don men's clothing and smoke cigars. She became famous for sparking numerous duels amongst her male lovers who just couldn't seem to get enough of the gender-bending androgynous writer. By today's standards, Sand's behavior would barely raise an eyebrow, but in the prim and proper Victorian era, she cut a revolutionary figure breaking down the lines between the genders.

Lapine's film sets up an amusing romantic ronde that revolves around Sand's (Judy Davis) circle of artist friends including pianist/composer Franz Liszt (Julian Sands), painter Eugene Delacroix (Ralph Brown), poet and novelist Alfred de Musset (Mandy Patinkin), and pianist/composer Frederick Chopin (Hugh Grant) as they head to the lavish country estate of the Duke and Duchess d'Antan (Anton Rodgers and Emma Thompson), invited by the culturally deprived and somewhat naïve hostess. Their arrival creates a stir in more ways than one. Sand is surrounded by her many ex lovers, including her two children's tutor, the brutish ex-military man Felicien Mallefille (Georges Corraface) — who just can't take the hint that she doesn't want anything to do with him anymore – and her ex-husband Alfred de Musset. Sand also finds herself romantically drawn to the frail composer Chopin and in a rivalry for his affections with her best friend, the Countess Marie D'Agoult (Bernadette Peters), whose reputation is already tarnished because of her leaving her husband away to have an affair and children with the composer Franz Liszt. Meanwhile, Delacroix is intent on seducing their grateful hostess, the Duchess d'Antan.
While the film may take great license with its historical accuracy, there is no denying that it is more than pleasing in the manner of a Jane Austen romantic comedy of manners. Anyone who enjoys these sorts of films with their lavish costumes, unlikely situations, and sexual liaisons, then Impromptu will be in their wheelhouse.

Video Quality
[Rating:2.5/5]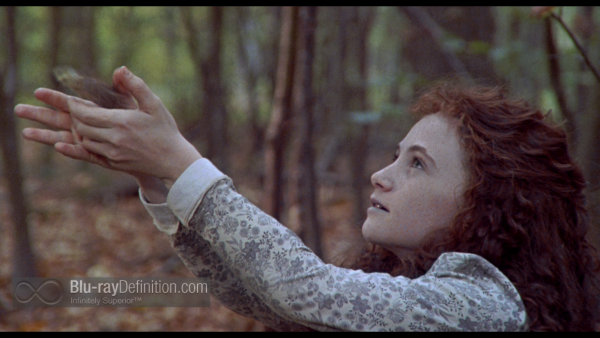 Impromptu arrives on Blu-ray in a very underwhelming AVC/MPEG-4 1080p transfer from Olive Films. The film has obviously not undergone any extensive restoration, and I would venture to guess that it could very well be an old master in play here. The image suffers from lots of film softness, noise in the darker areas, some wavering color, pasty looking flesh tones, and even the occasional splotch of source damage. Contrast is below average, with an overall dim, dull, and murky look.

Audio Quality
[Rating:3.5/5]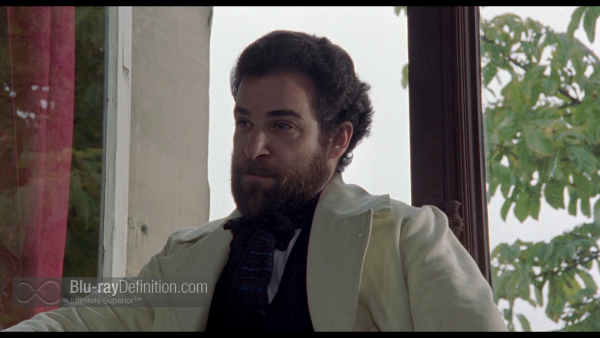 The DTS-HD Master Audio 2.0 (48kHz/24-bit) soundtrack is good enough for what is mostly a dialogue-driven film bolstered by the classical showpieces and atmospheric sounds of the idyllic countryside and the Paris streets. Everything is clear, mixed with good balance and a good dynamics.

Supplemental Materials
[Rating:0/5]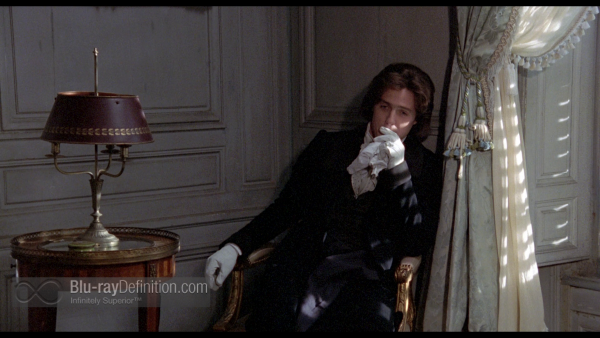 We get absolutely nothing extra with this stripped down release from Olive Films, not even a trailer.

The Definitive Word
Overall:
[Rating:3/5]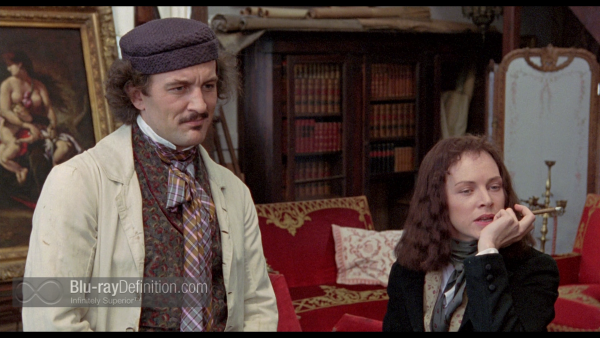 A breezy romp through the hedonistic world of some of the great 19th century artists, with George Sand leading the charge, Impromptu is delightful to watch even if it sacrifices accuracy in favor of comedy and romance.

Additional Screen Captures