– –

The Film
[Rating:3.5/5]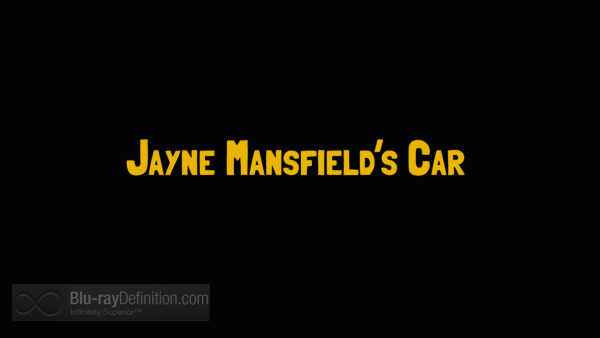 Director Billy Bob Thornton first gained fame in Sling Blade, and with Jayne Mansfield's Car now introduces us to smalltown Alabama in 1969 at the height of the war in Viet Nam. We soon meet the Caldwell family: patriarch Jim (Robert Duvall), sons Skip (Billy Bob Thornton),  Jimbo (Robert Patrick), Carroll (Kevin Bacon), Skip's wife Vicky (Shawnee Smith), and grandson Alan (Marshall Allman). The film opens with an anti-war demonstration during which Carroll gets arrested, much to his law-and-order father's chagrin. The backstory is that Jim's ex-wife Naomi (Tippi Hedren, offscreen until her funeral) had run off to England and married Kingsley Bedford (John Hurt) who, along with son Phillip (Ray Stevenson) and daughter Camilla (Frances O'Connor), will bring her back, by her request to be buried in her hometown.  We also get to meet Carroll's son Mickey (John Patrick Amedori), Jim's daughter Donna (Katherine LaNasa) and her red-neck husband Neal Baron (Ron White).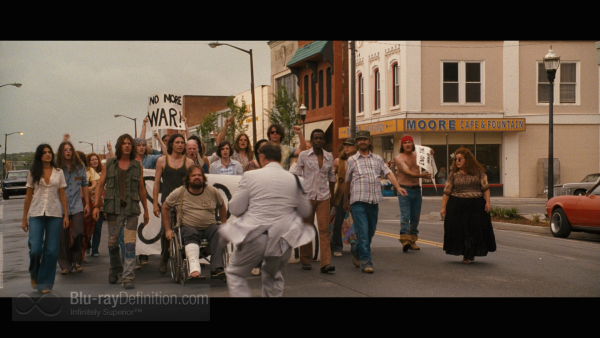 In a true odd couple pairing, Olde England meets the Old South, we see cultures collide that is at once overtly humorous and yet strangely touching.  Little by little, the layers of some of these characters are peeled off both literally and figuratively. Carroll, a druggie, and Skip, a loner, are both WW II casualties. Donna is an unhappily married nympho, Camilla, a repressed wild child, and Phillip, a lonely divorcé and also a WWII victim. However, there is also much that we do not get to know about them as individuals.
The pivotal moment, and the inspiration for the film's title, happens when Jim takes Kingsley (who has survived a fainting spell) to an exhibition of the actual car in which Jayne Mansfield died. The two men, in spite of their differences and linked only by the woman whom they each married, begin to bond and find common ground in their grim recollections of war. War also links their children and grandchildren who are now eligible for the draft and the horrors of the latest conflict.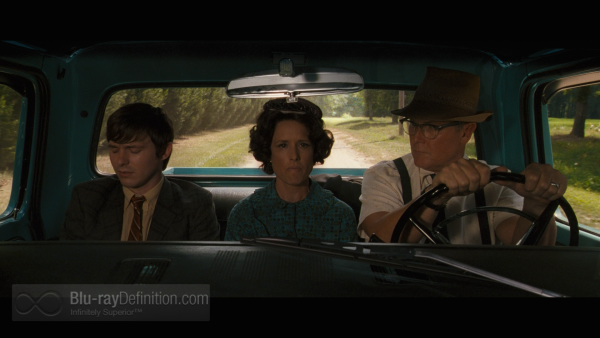 Starting with a cast of experienced actors, Jayne Mansfield's Car had the potential to be an iconic Southern film, in the same vein as the screen adaptations of Tennessee Williams's family dramas. Where it falls short is in the realization of all of the individual stories (probably the best developed is Skip's revelation of his near-death experience to Camilla), and the occasional awkward segues of a script that seems, at times, out of control.
Video Quality
[Rating:4/5]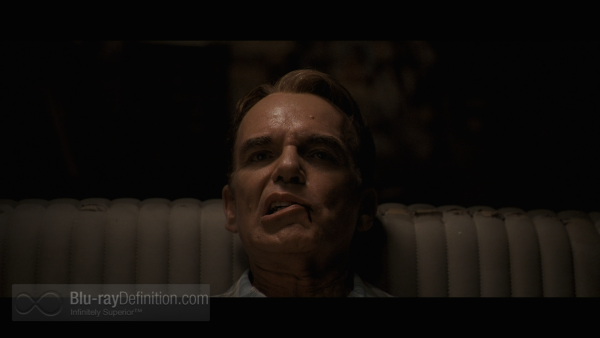 Barry Markowitz's cinematography is in the best tradition of family dramas with plenty of close-ups. The film benefits from its use of location shots, creating a credible snapshot of the late'60s South. The details are good, the contrast nice, and colors are nearly perfect.
Audio Quality
[Rating:4.5/5]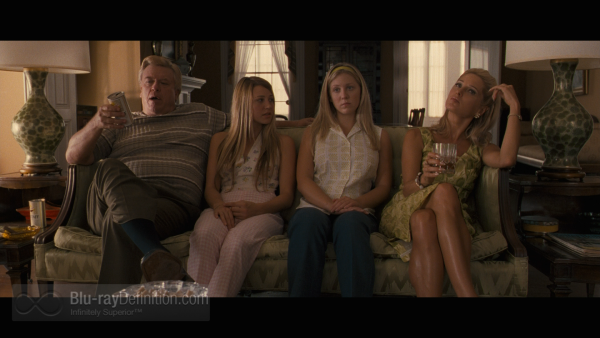 The lossless Dolby TrueHD soundtrack does full justice Owen Easterling Hatfield's excellent score. Dialogue is well presented and there is a nice touch of ambience in the surround channels (note the thunderstorm in Chapter 8).
Supplemental Materials
[Rating:1.5/5]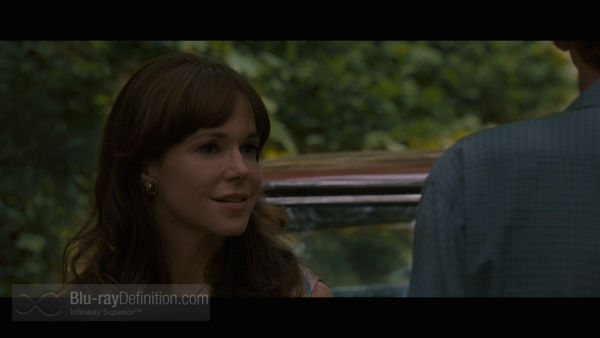 Jayne Mansfield's Car:Behind the Scenes:  9:13  (English Dolby Digital Stereo 48kHz/16-bit). A short feature about the making of this film.
The Definitive Word
Overall:
[Rating:3.5/5]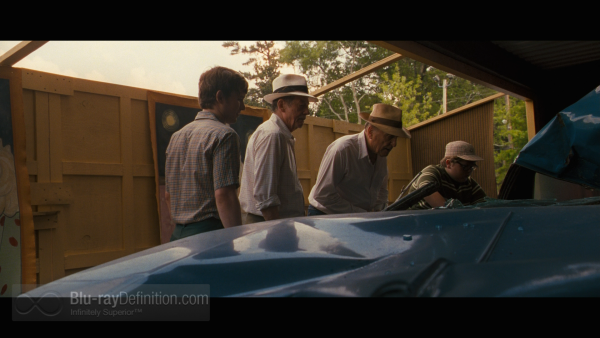 Director/writer/actor Thornton went back to his Southern roots for this film and this provides its main strength in the palpable recreation of a distant time and place. Seeing dysfunctional families suddenly brought together by a sentinel event, in this case the death of a woman whom they both loved, is not new to the silver screen. However, the occasional awkwardness in the development of the film's unlikely liaisons (Skip/Camilla, Phillip/Donna, Jim/Kingsley) is a casualty of a script that would have benefited from better editing. While there are some truly poignant episodes, there are also theatrical workshop elements that could have been fixed. I have yet to see a Billy Bob Thornton film that did not engage my interest and provoke my emotions. Jayne Mansfield's Car fills that bill but not nearly to the degree that I had anticipated from the premise of its storyline. All in all, an imperfect film but still one worth watching.
Additional Screen Captures

[amazon-product]B00F6422M4[/amazon-product]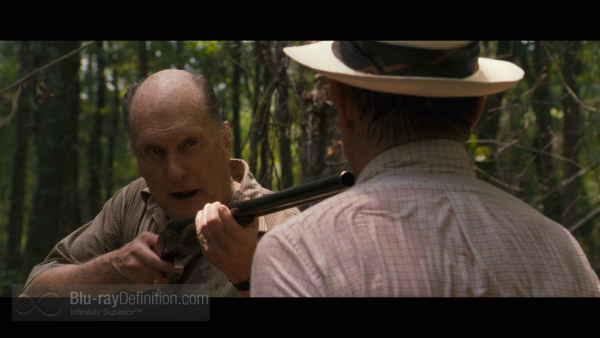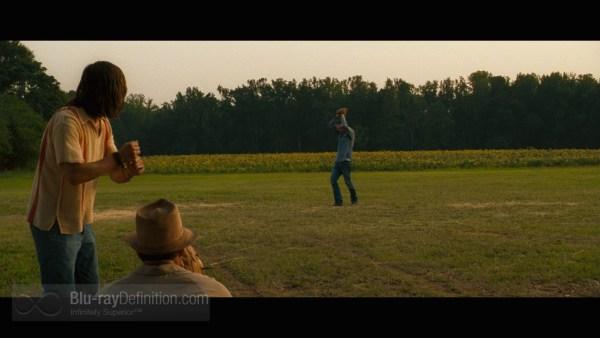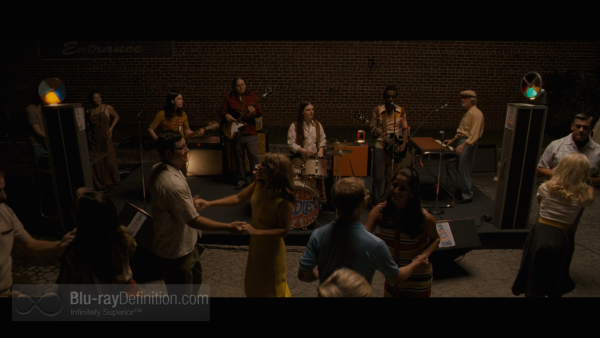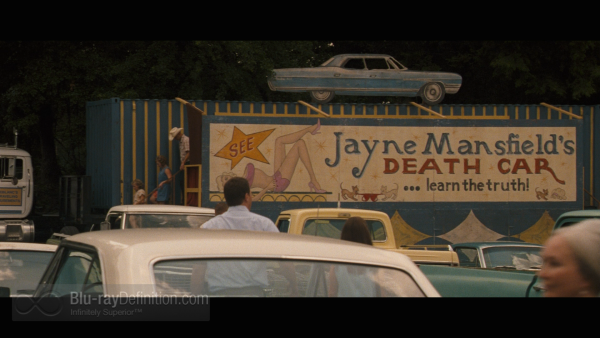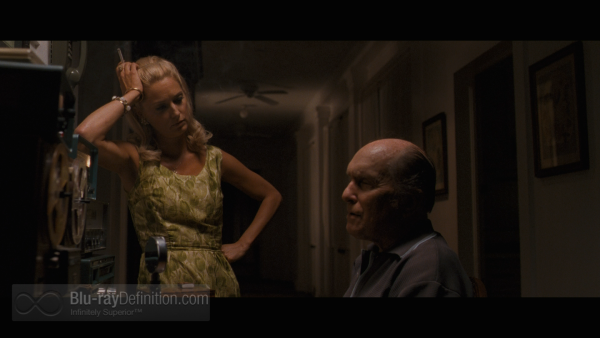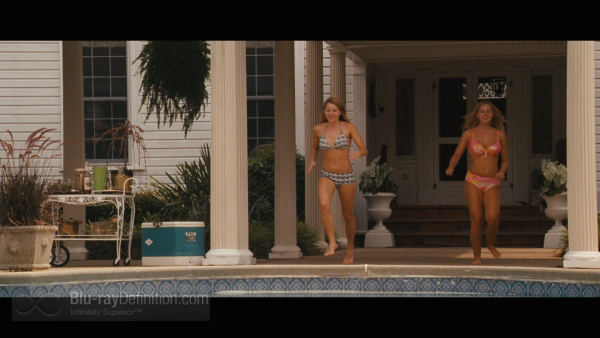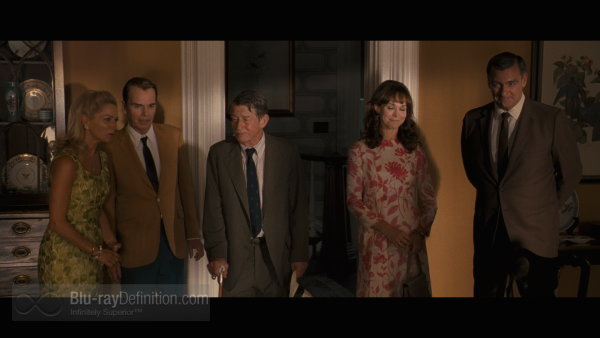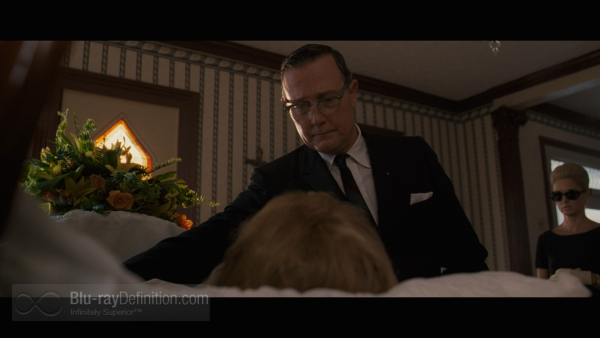 [amazon-product]B00F6422M4[/amazon-product]