– –

The Film
[Rating:4/5]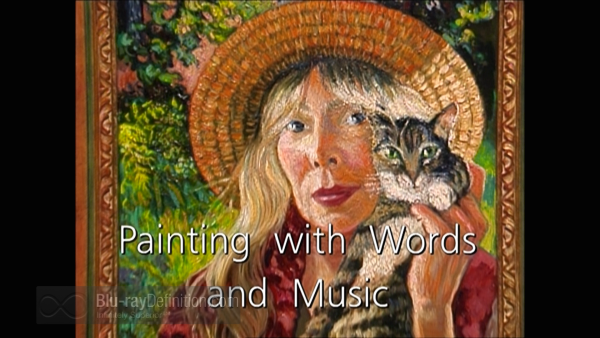 Joni Mitchell has been my musical muse for more than four decades so I took the subject of these programs quite personally. To underline how important Joni has been to me, her album Blue was the last record that I received (gratis from my favorite record store!) before I entered the US Army during the Viet Nam War. Being members of the same generation, her lyrics and music have continued to resonate with me. The two video programs presented here are the best way to get to know an artist who has clearly surmounted changing times, cultures, and styles.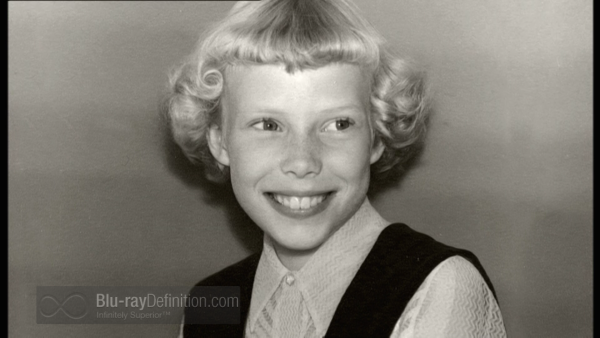 A Life Story: Woman of Heart & Mind, named after a song from Joni's For The Roses album, is a biopic from WNET's American Masters series, covering her career with performance film clips and brief interviews with James Taylor and David Crosby among others. Of the countless singer tribute films that I have endured, this one is totally brilliant with superb editing. The production also benefits greatly from the insights provided by Joni's contemporaries, managers, producers, colleagues, and friends. It is fascinating to watch the transformation of a pure-voiced "folkie" into a mature singer who became comfortable in so many musical genres including rock, jazz, and ballad standards.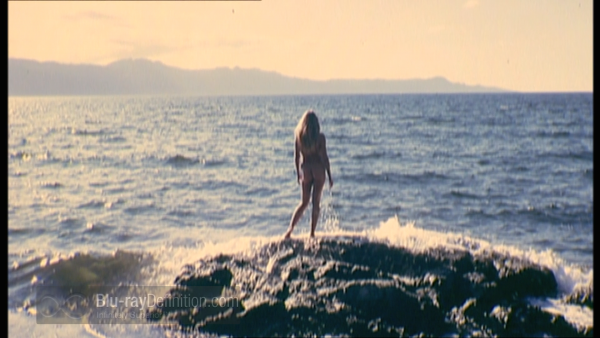 The second feature, Painting with Words and Music, is a 1998 concert shot at the Warner's Lot in Los Angeles during an exhibition of her own art work. The playlist is as follows:
Introduction
Big Yellow Taxi
Just Like This Train
Night Ride Home
Crazy Cries Of Love
Harry's House
Black Crow
Amelia
Hejira
Sex Kills
The Magdelene Laundries
Moon At The Window
Facelift
Why Do Fools Fall In Love?
Trouble Man
Nothing Can Be Done
Song For Sharon
Woodstock
Dream Land
The program is comprised of mostly newer songs that are more jazz inflected than Joni's earlier work. Many dwell on societal themes that require a greater involvement from the listener than does the vast majority of today's often vapid  pop music. The Frankie Lymon and The Teenagers classic "Why Do Fools Fall in Love,"  gets a total makeover complete with the Mitchell mystique and a vocal trio seated in the audience. Of interest to music fans, it is Larry Klein, Joni's ex-husband, on the bass for this one with top sidemen, Brian Blade (drums), Mark Isham (trumpet), and Greg Leisz (guitar). This is one fabulous program replete with the Mitchell magic, and makes a perfect companion for her bio-pic.
Video Quality
[Rating:3.5/5]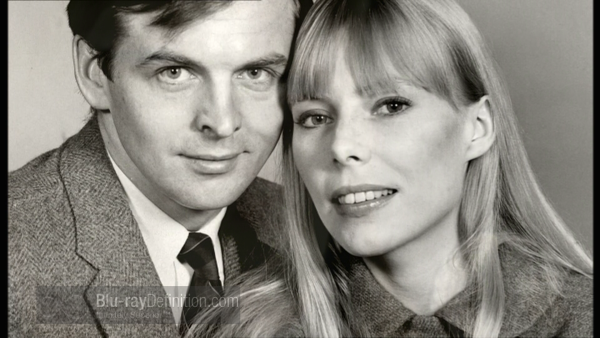 The two-disc DVD set that was previously issued with the same program material gets a subtle makeover. The documentary is now in presented in widescreen (1.78:1) while the TV concert video is maintained in its original 1.33:1 aspect ratio. Much of the historic material still looks dated as one might expect while concert video betrays its standard definition origin.
Audio Quality
[Rating:4/5]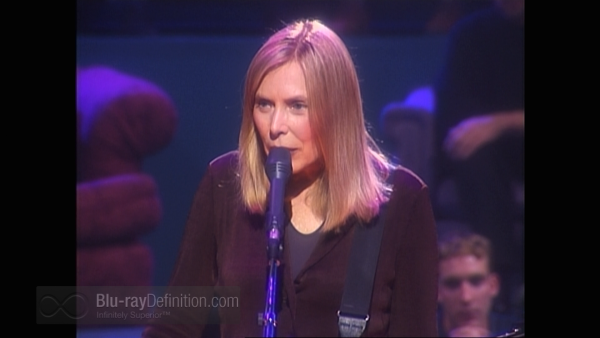 The DTS-HD Master Audio soundtracks are a distinct improvement over the lossy Dolby Digital audio codec of the DVDs.
Supplemental Materials
[Rating:1/5]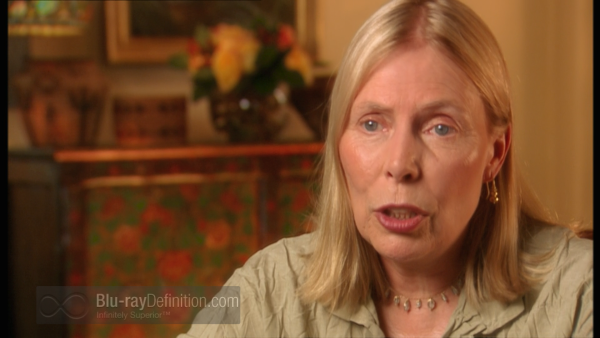 There are ten very brief Joni Mitchell interview outtakes (complete with her constantly lit cigarettes) on the Woman of Heart and Mind program (14:58, English LPCM Stereo 48 kHz/16-bit) that offer a modest amount of interest. Eagle Rock omits the bonus songs (Big Yellow Taxi, Amelia, Hejira, and Woodstock) that were on the original documentary as they are included in the Painting with Words and Music concert.
The Definitive Word
Overall:
[Rating:4/5]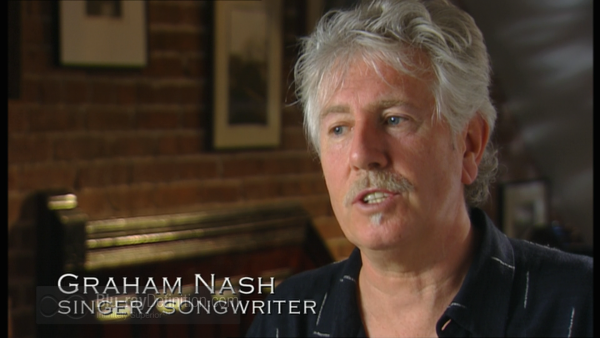 Indulging the fantasies of my youth, Joni Mitchell remains one of the best songwriters and musical artists that have ever graced the modern concert stage. Her songs are consistently well crafted and capture unerringly the zeitgeist of my and most subsequent generations.  Her insights into the human condition are delivered with lyrics that attention getting and truly worth hearing. This Blu-ray premiere of previously released material is self-recommending and a great way for younger viewers to become acquainted with a genuine living musical legend. If you already own the 2-DVD set, the main improvement will be in the the widescreen presentation of documentary film.
Additional Screen Captures
[amazon-product]B00I60VXG6[/amazon-product]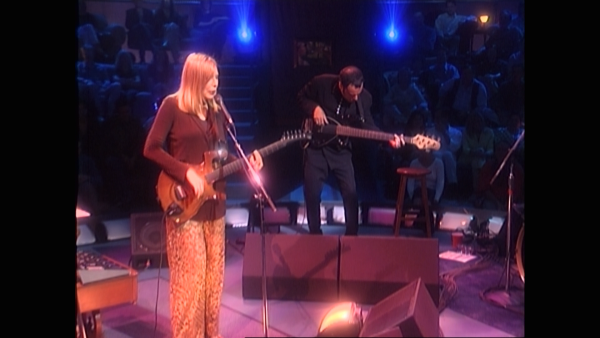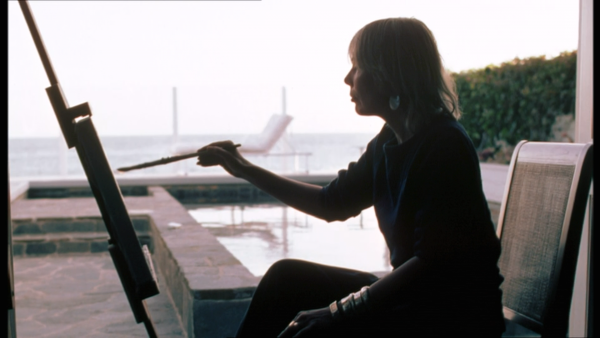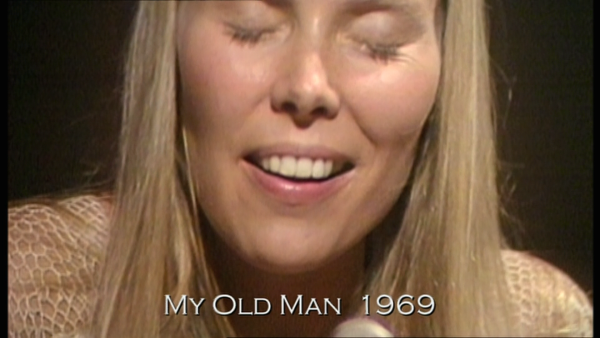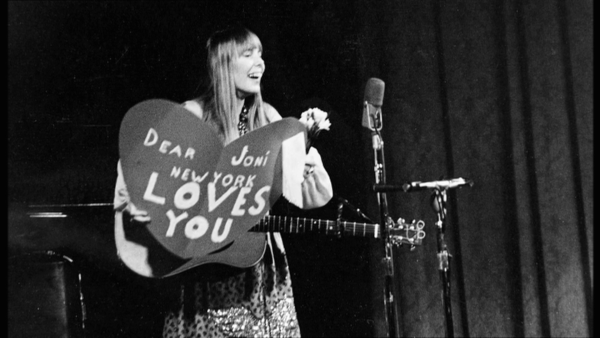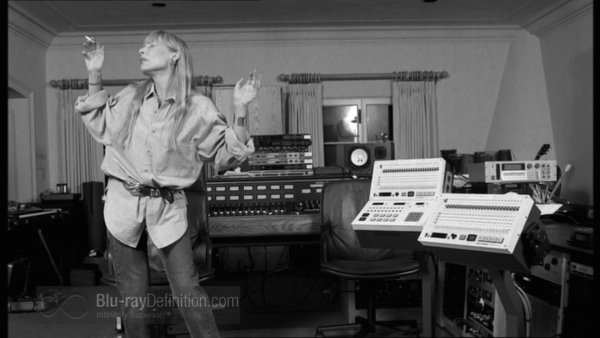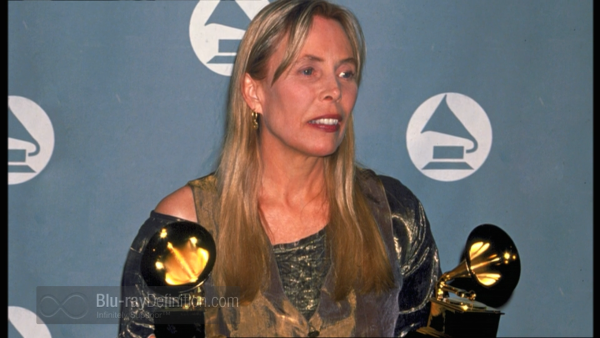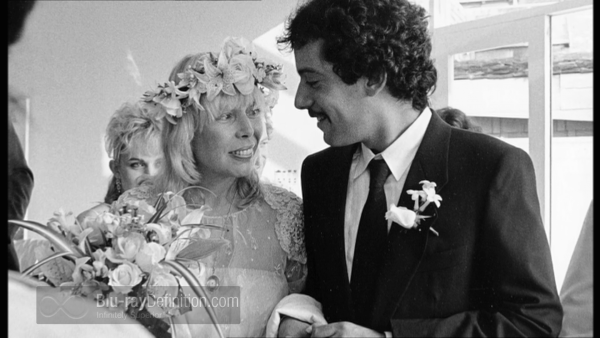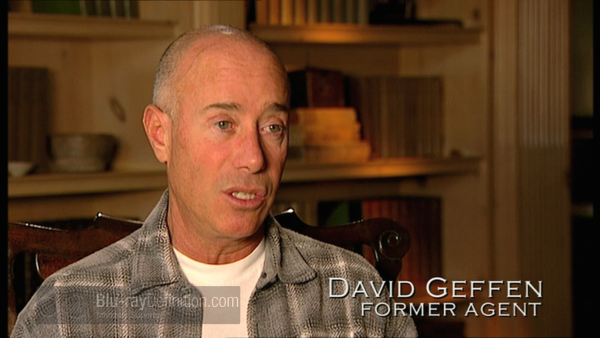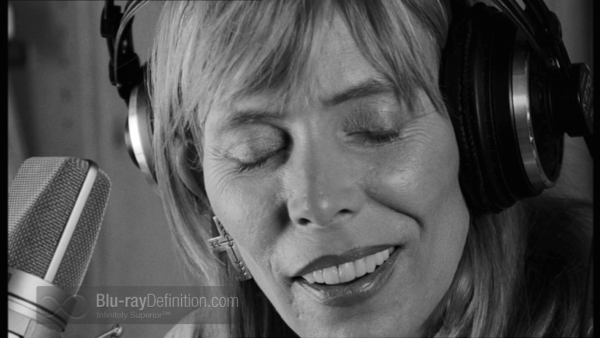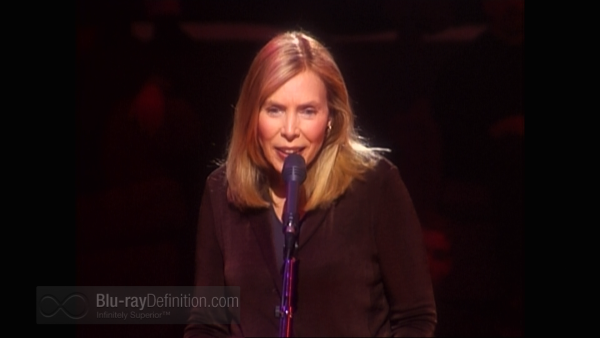 [amazon-product]B00I60VXG6[/amazon-product]