– –

The Film
[Rating:4/5]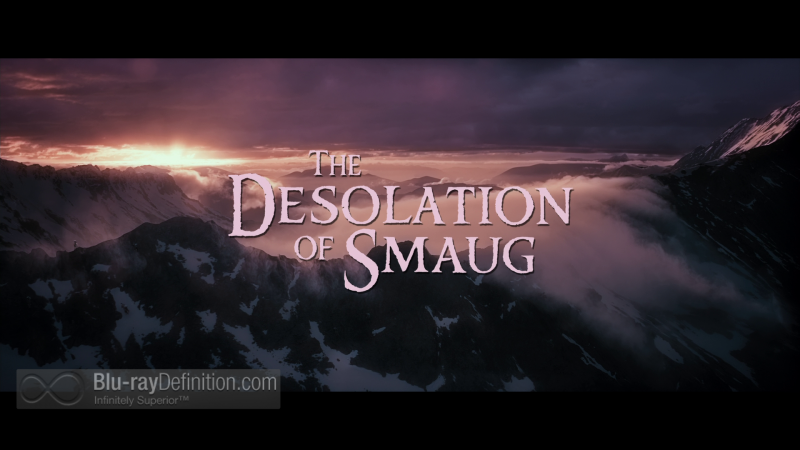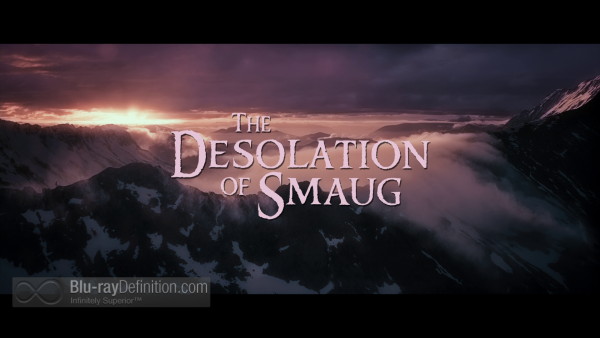 Peter Jackson's second outing for his three-part interpretation of J.R.R. Tolkien's The Hobbit, Desolation of Smaug, steps even further away from the source and, though this may very well be a sacrilege, is all the better for it. Let's face facts, unlike The Lord of the Rings (which itself took some liberties with Tolkien's text), The Hobbit is an exercise in brevity. Rings, the novel, was a sprawling three-part epic, that even given its length had to be whittled down for the big screen. Only the Extended Editions came closer to the text, but even they had to be changed, molded to make for a more interesting film trilogy. If that was the case for The Lord of the Rings, how much more so must it be for The Hobbit? Well, if you're coming to this film looking for literary purity, put down the popcorn and Raisinets, and back away slowly, you're going to be sorely let down.
Where the first installment of The Hobbit, An Unexpected Journey, was slow to take flight and dragged on even more in its Extended Edition with some unnecessarily extended and added scenes, and a very long prologue that didn't do much to define the characters, The Desolation of Smaug ditches all of that for a much quicker pace right from the start. There's a short opening act that flashes us back to the setup of how the wizard Gandalf (Ian McKellen; The Wolverine) arranged for the hobbit Bilbo (Martin Freeman; The World's End) to become a part of the dwarf king Thorin's (Richard Armitage; Captain America: The First Avenger) quest to reclaim his kingdom under the mountain and slay the dragon Smaug. Then we are quickly taken back onto the trail, in the present, with Bilbo, Thorin, and his band of faithful dwarves as they make their way toward reclaiming that kingdom on a treacherous trail through the mountains.
Chased by the dreaded orcs, their journey brings them in contact with a "skin-walker" named Beorn (Mikael Persbrandt; Someone You Love) who hates dwarves, but hates orcs even more. They barely escape his wrath when he is transformed into a beastly bear-like creature, before he changes back into a man and offers them shelter from the the orcs for the night. But Gandalf leaves them to go on a quest on his own. There are whispers of a necromancer rising up that may pose a threat to the kingdoms. Who could this necromancer be? With Gandalf gone, Bilbo, Thorin, and the band of dwarves are left on their own to survive. First captures by hostile woodland elves, the king Thranduil locks them away, but Bilbo using the ring, helps them escape, even under the nose of Legolas (Orlando Bloom; The Three Musketeers) and a less antagonistic elf, Tauriel (Evangeline Lilly; Real Steel; TV's Lost), who seems smitten with one of the dwarves. Finally making their way to Lake-town with the aid of a mysterious smuggler named Bard the bowman (Luke Evans; Fast & Furious 6; Immortals). Finally within reach of their goal, a confrontation with the dreaded Smaug is imminent, but will they unleash more destruction than they bargained for?
What is now Peter Jackson's fifth journey into Middle-earth on the big screen is also his best-looking one yet. Laced with vast, jagged cliff sides, ghastly CGI creatures of all sorts, and an one of the most amusing and swashbuckling barrel rides down a rapids yet, The Hobbit: The Desolation of Smaug doesn't want for adventure, action, or eye candy. The 3D effects are some the best of the year for a live-action/CGI-heavy work yet. At one point a bunch of rather large bees buzz their way right out at you. Bilbo's confrontation with Smaug atop heaps of dazzling gold and sparkling jewels is also an amazing sight to behold. The added sense of depth from the 3D makes it all the more splendorous, but even in the flattened 2D world, it's an amazing scene.
But the film wouldn't have succeeded without the strength of its cast. Martin Freeman seems to feel a lot more settled in this time around as the younger Bilbo, not much need to be said about the always stentorian and scene stealing Ian McKellen as Gandalf, and Evangeline Lilly shows she can swashbuckle just as good as any guy alongside a swaggering Orlando Bloom.
Video Quality
2D HD: [Rating:4.5/5]
3D Effect: [Rating:5/5]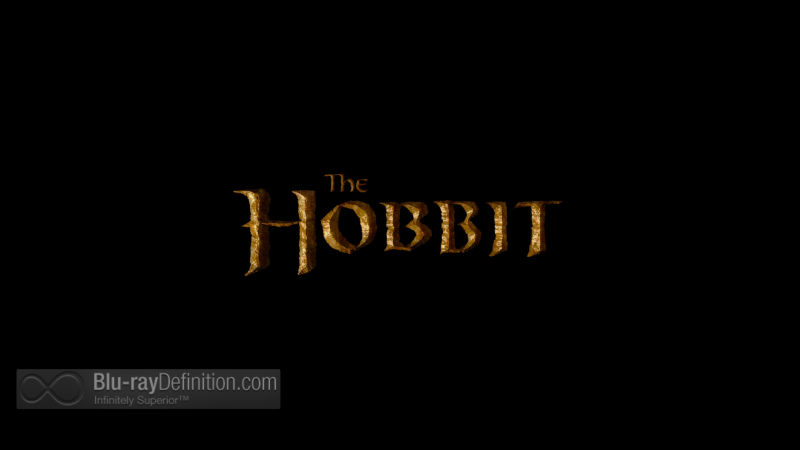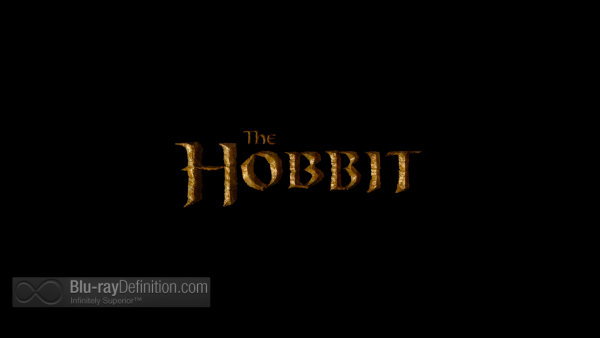 The Hobbit: The Desolation of Smaug was shot in high definition and natively in 3D with the Red Epic Dragon and Red Epic cinematographic HD cameras. We get superb transfers to Blu-ray from Warner encoded in AVC/MPEG-4 (2D) and MVC (3D) at 1080p. The film has the soft focus and patina that has become so familiar to audience by now dating all the way back to Peter Jackson's The Fellowship of the Ring. While this doesn't always allow for the crispest looking image, it is still splendid looking eye candy, with plenty of strong contrast and nuance. The colors can really pop when needed, such as when Gandalf finally confronts the "necromancer" in ablaze of vivid flames. The 3D effect is flawless as well. There is a natural depth, with very little gimmicky use of the camera. There are some moments, like when some large bees seem to fly out of the screen, but they never pop out too far.
Audio Quality
[Rating:5/5]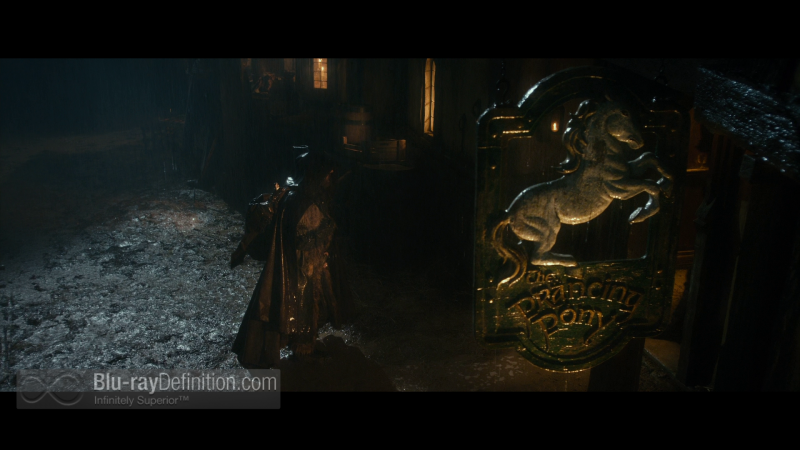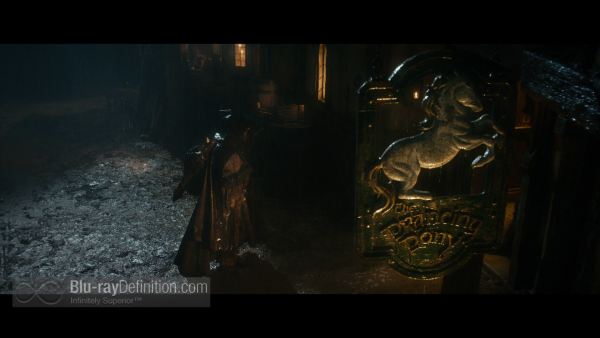 An epic piece of eye candy deserves an equally epic audio treatment, and Desolation of Smaug doesn't disappoint. The film ran in theatres alongside a Dolby Atmos soundtrack (where available), and while this release comes with a "mere" DTS-HD Master Audio 7.1 (48kHz/24-bit) track, it is MORE than adequate for the home. Smoothly balanced with a delicate high end, wide range of quiet and loud sounds, and, importantly, making good use of the back channels with discrete sounds and ambience, this one places you in the midst of the action while also providing adequate low end to give all the activity a solid base (no pun intended).
Supplemental Materials
[Rating:5/5]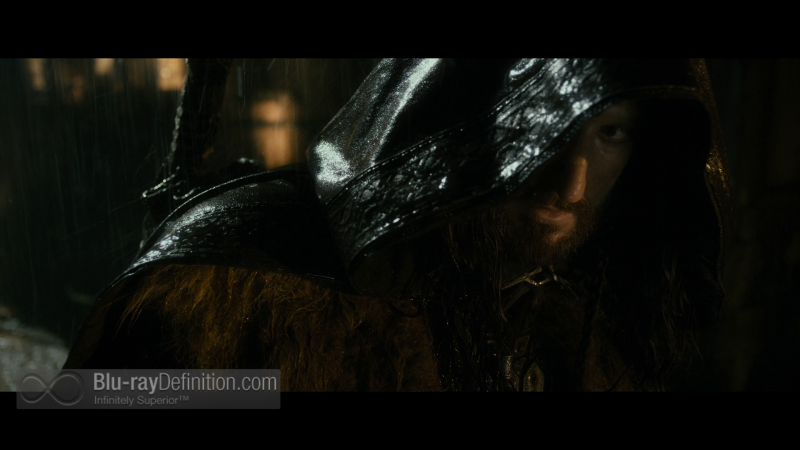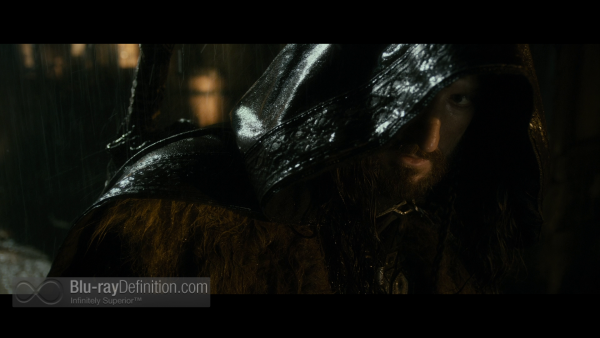 Typical of Peter Jackson's Tolkien adaptations, The Hobbit: The Desolation of Smaug is packed to the hilt with extras.
The supplements:
DVD
Digital HD UltraViolet
Blu-ray 2D:
New Zealand: Home of Middle-Earth, Part 2 (1.78:1; 1080p/24; 00:07:11) – From Mt. Ruapehu to the Pelorus River, the cast and crew introduce the epic Film 2 locations of New Zealand, transformed by the filmmakers into Middle-Earth
Featurettes:

Peter Jackson Invites You to the Set:

In the Company of The Hobbit(1.78:1; 1080p/24; 00:40:36)
All in a Day's Work (1.78:1; 1080p/24; 00:22:25)
I See Fire Music Video (1.78:1; 1080p/24; 00:05:42)
Live Event: In the Cutting Room (1.78:1; 1080p/24; 00:37:52)

Production Videos (1.78:1; 1080p/24; 00:36:41):

Production Video #11 – Introduction to Pick-ups Shooting – The crew packs back into Stone Street Studios in preparation for "pick-ups" shooting for Films 2 and 3; the cast reunites in Middle-earth; and the Dwarves shape up for battle yet to come.
Production Video #12 – Recap of Pick-ups, Part 1 – Meet Splinter Unit director Christian Rivers and Thranduil (Lee Pace); See Orlando Bloom and Evangeline Lilly perform stunt-work; and experience the critical role of "plane-spotting"
Production Video #13 – Recap of Pick-ups, Part 2 –Witness Martin Freeman's ping-pong skills; venture into Smaug's Lair; and meet the Master of Lake-town (Stephen Fry), as the crew races to complete pick-up shooting and post-production.
Production Video #14 – Music Scoring –A Visit to Howard Shore's composing studio; an introduction to Howard's new themes in Film 2; and a look at scoring with the New Zealand Symphony Orchestra at the Wellington Town Hall, NZ.

Trailers:

Trailer #1 (2.35:1; 1080p/24; Dolby Digital 5.1; 00:02:11)
Trailer #2 (2.35:1; 1080p/24; Dolby Digital 5.1; 00:02:32)
The Hobbit: The Desolation of Smaug Preview (2.35:1; 1080p/24; Dolby Digital 2.0; 00:03:01)
The Hobbit: An Unexpected Journey – Extended Edition Trailer (2.35:1; 1080p/24; Dolby Digital 5.1; 00:01:34)
LEGO The Hobbit Game Trailer (1.78:1; 1080i/60; Dolby Digital 2.0; 00:01:44)
The Hobbit: Kingdoms of Middle-Earth Game Trailer (2.35:1; 1080p/24; Dolby Digital 2.0; 00:01:07)
Blu-ray 3D:
New Zealand: Home of Middle-Earth, Part 2 (1.78:1; 1080p/24; 00:07:11)
The Hobbit: An Unexpected Journey – Teaser Trailer (3D)
The Hobbit: An Unexpected Journey – Theatrical Trailer (3D)
The Hobbit: The Desolation of Smaug –Teaser Trailer (3D)
The Hobbit: The Desolation of Smaug – Theatrical Trailer (3D) Disc
The Definitive Word
Overall:
[Rating:4.5/5]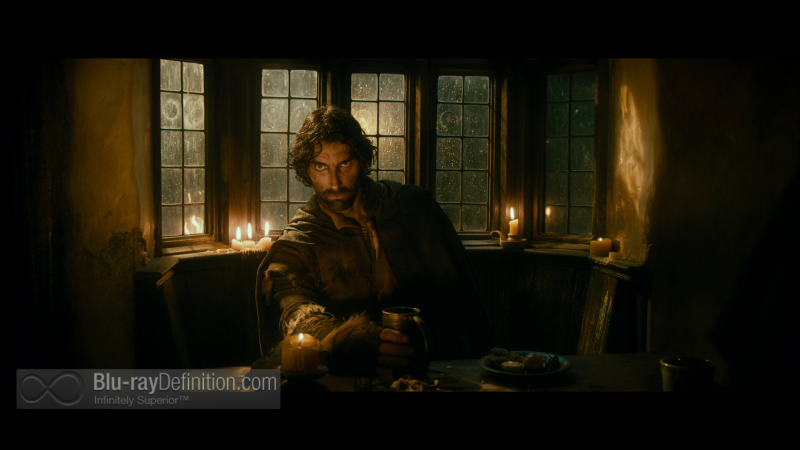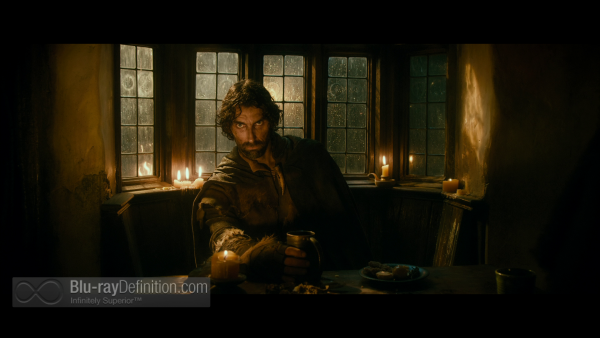 A surprisingly more enjoyable outing for the second entry in the Hobbit trilogy, The Desolation of Smaug may not stay true to Tolkien's text, but it makes for a great escape, and an improvement over the first installment from Peter Jackson.
Additional Screen Captures
[amazon-product]B00HWWUR1Q[/amazon-product]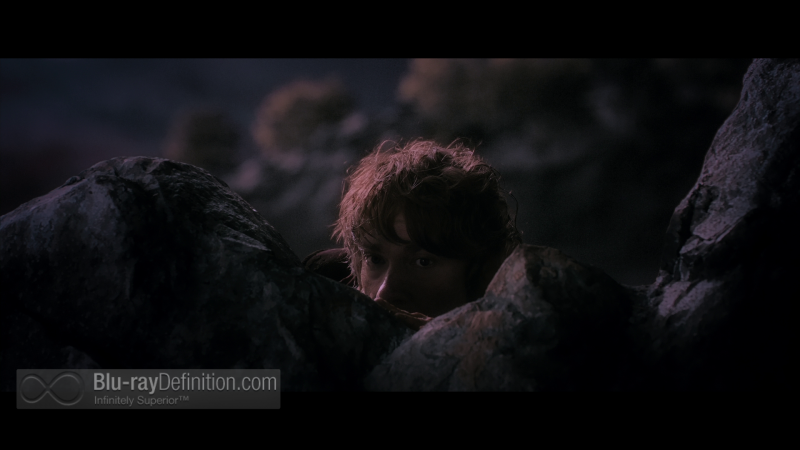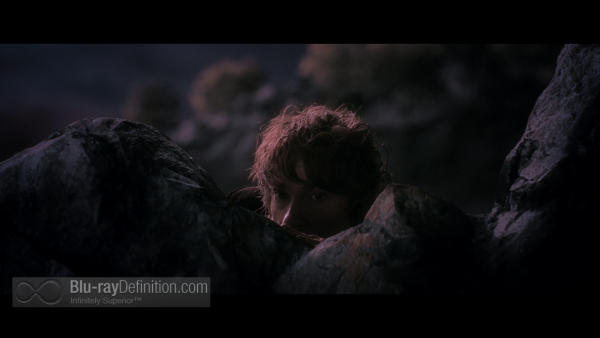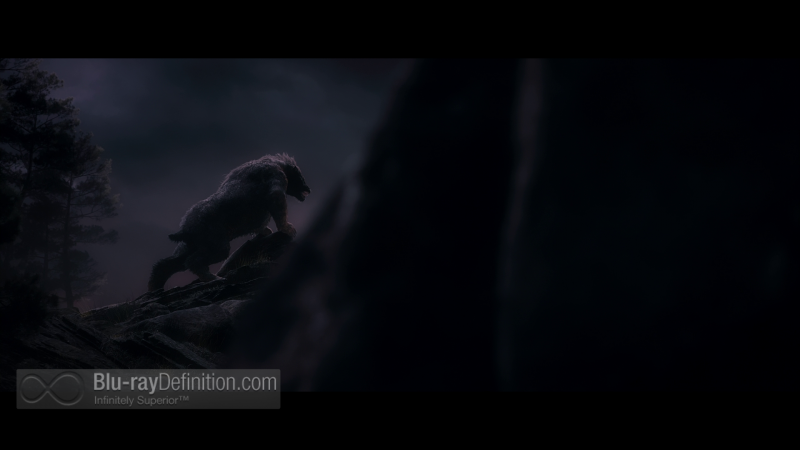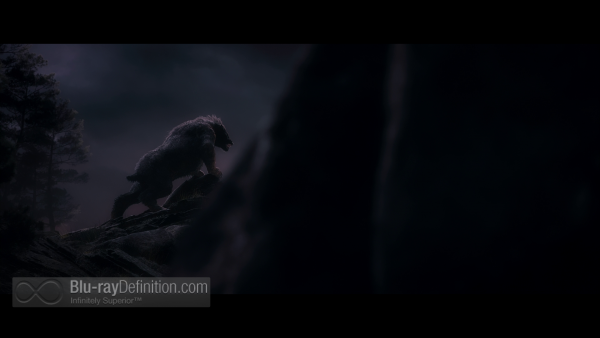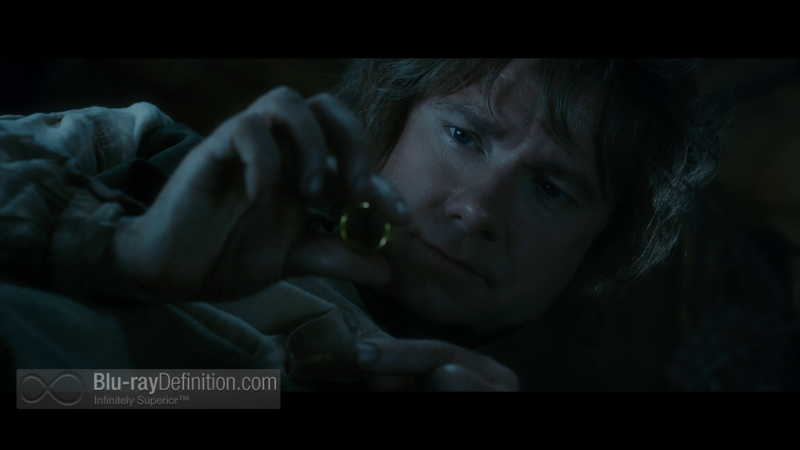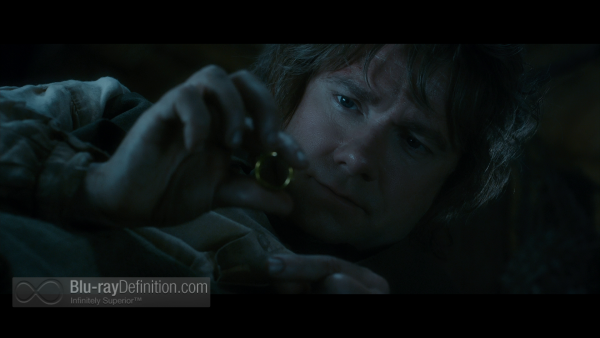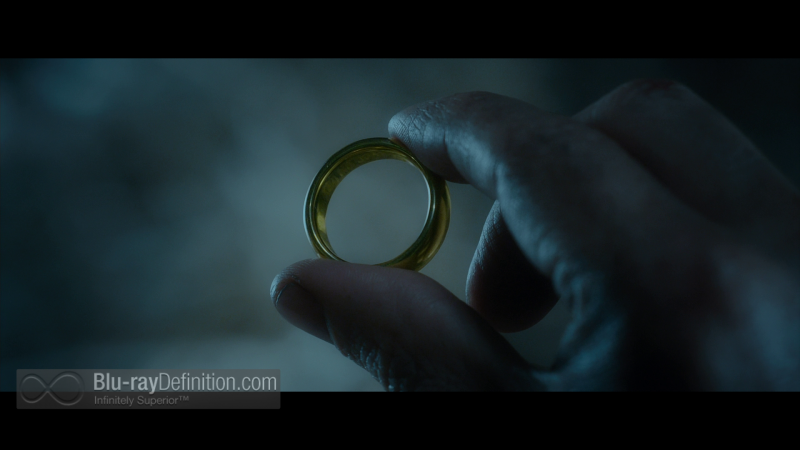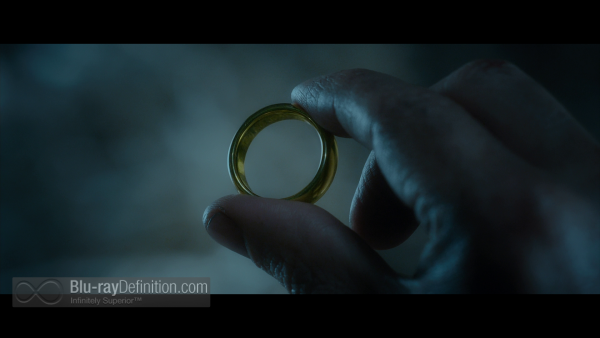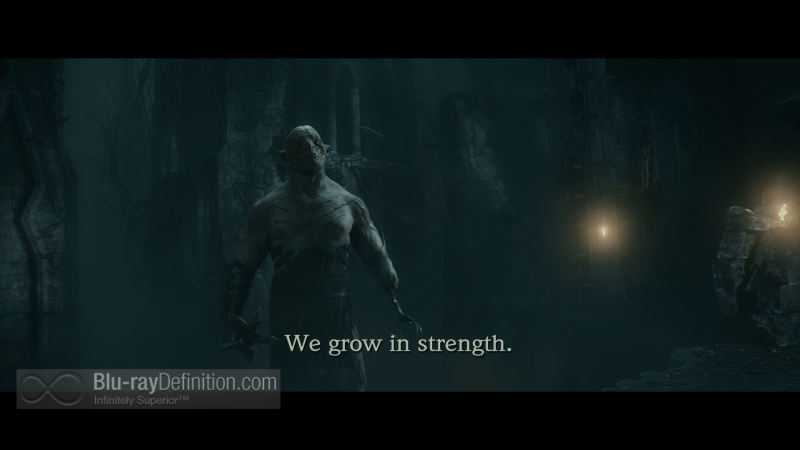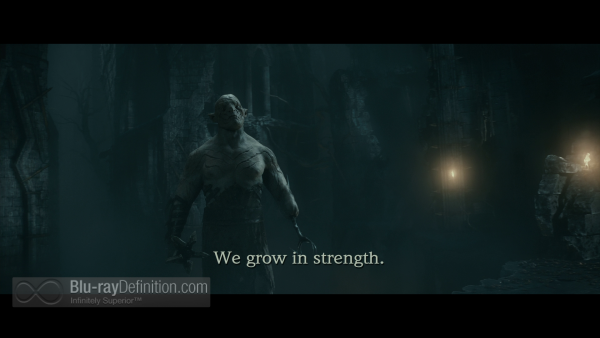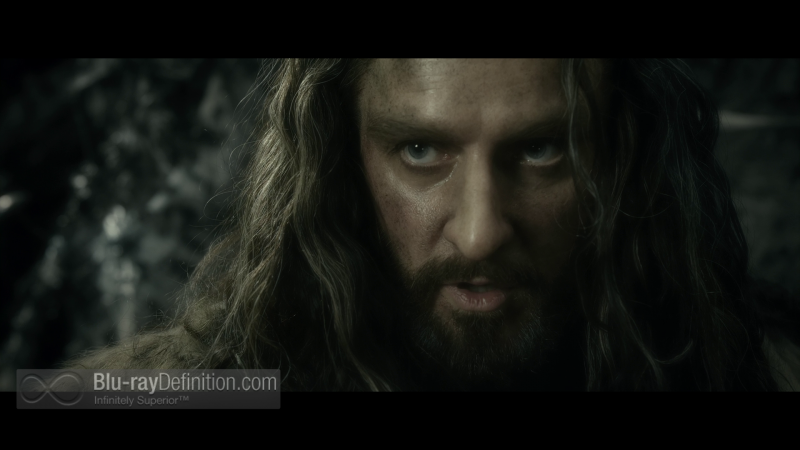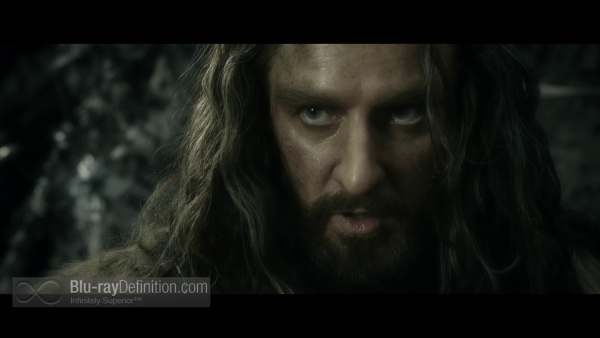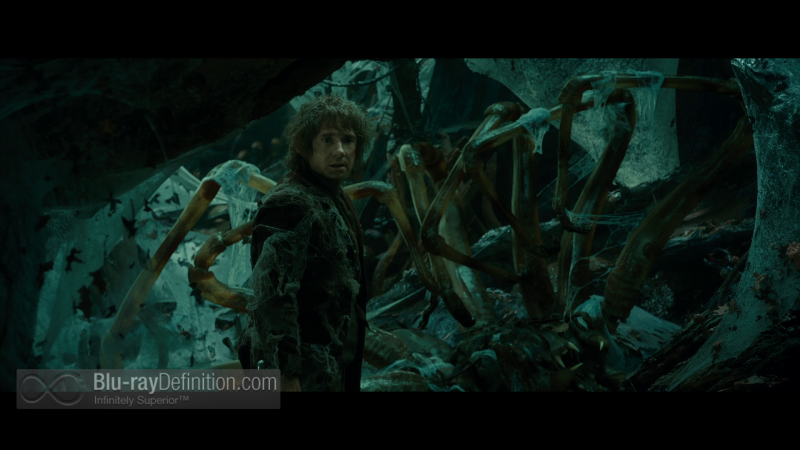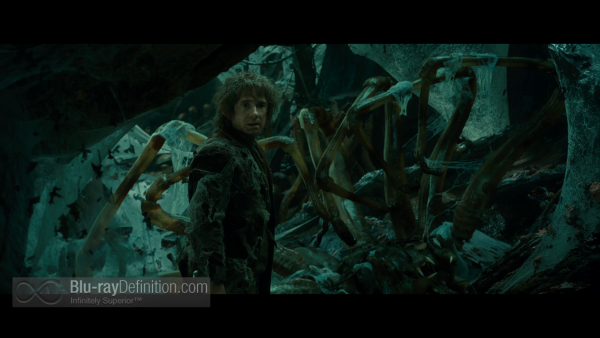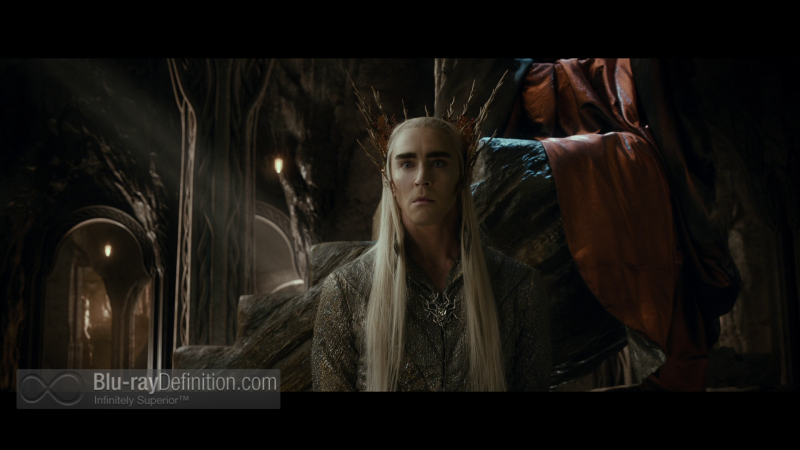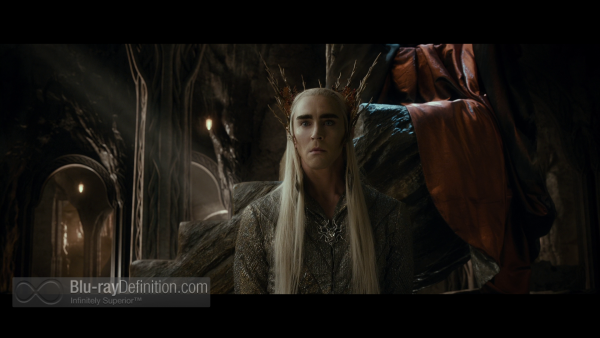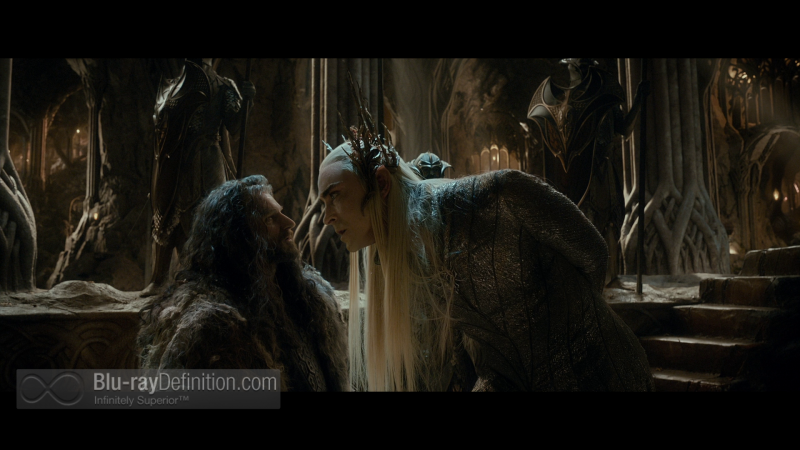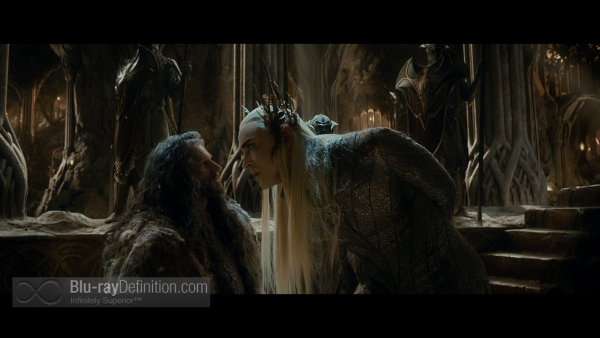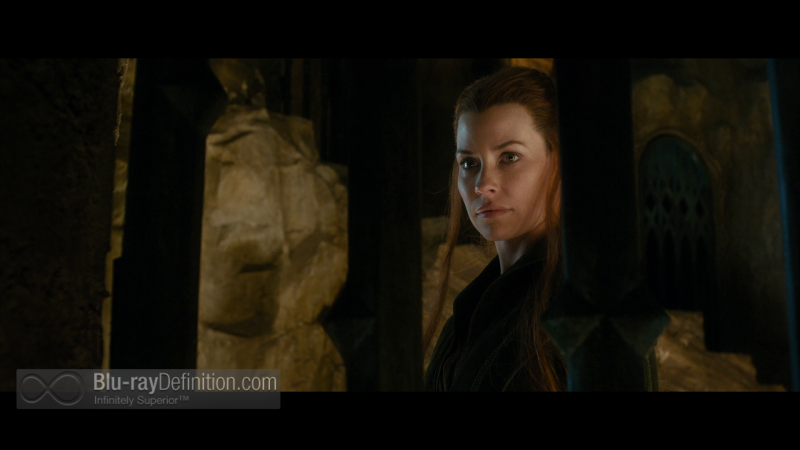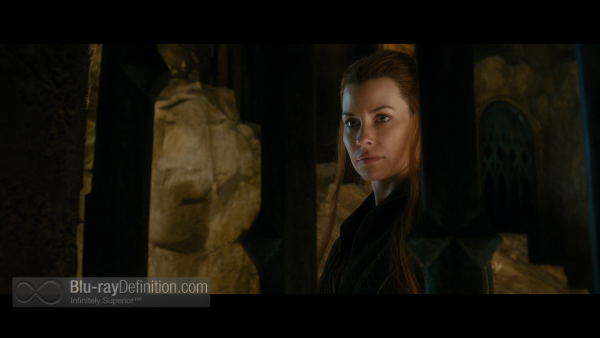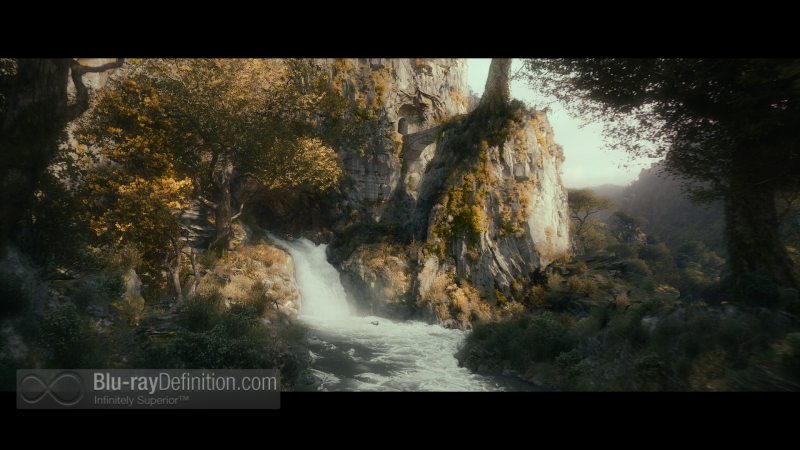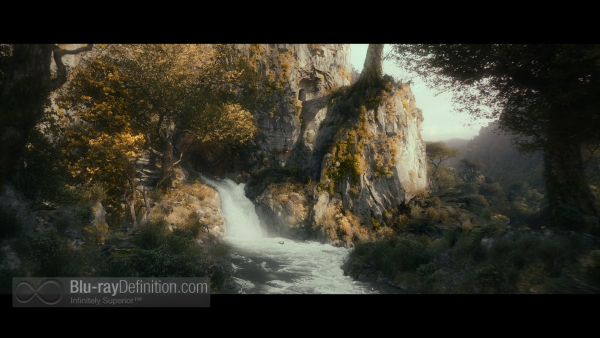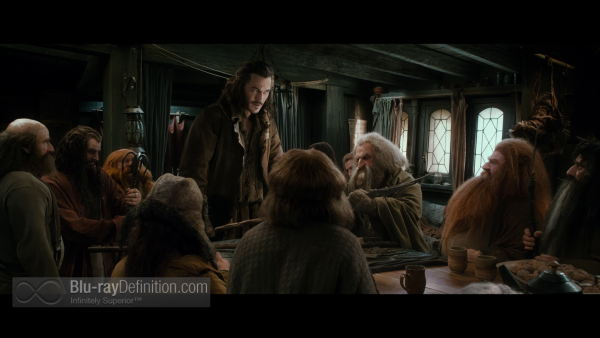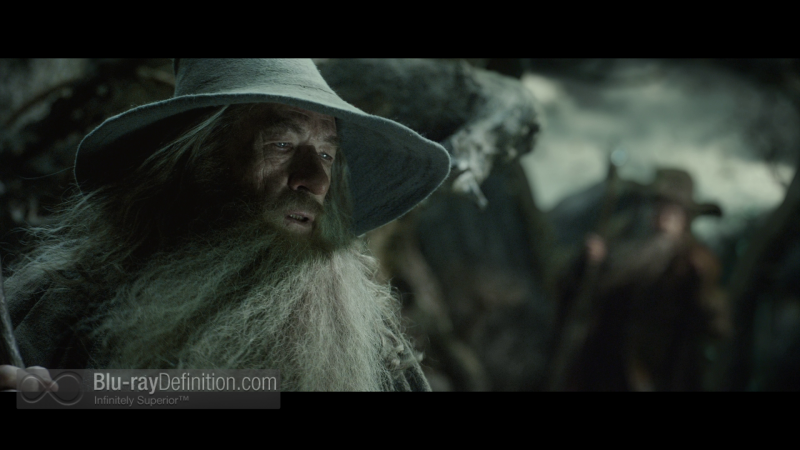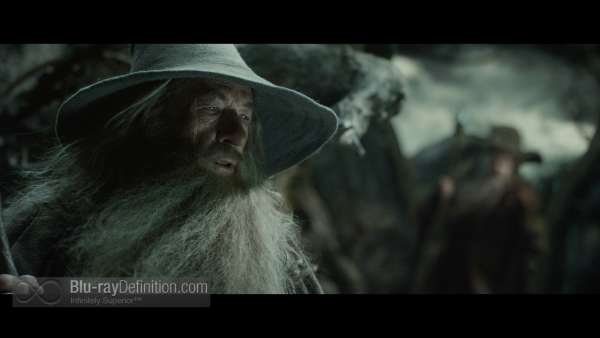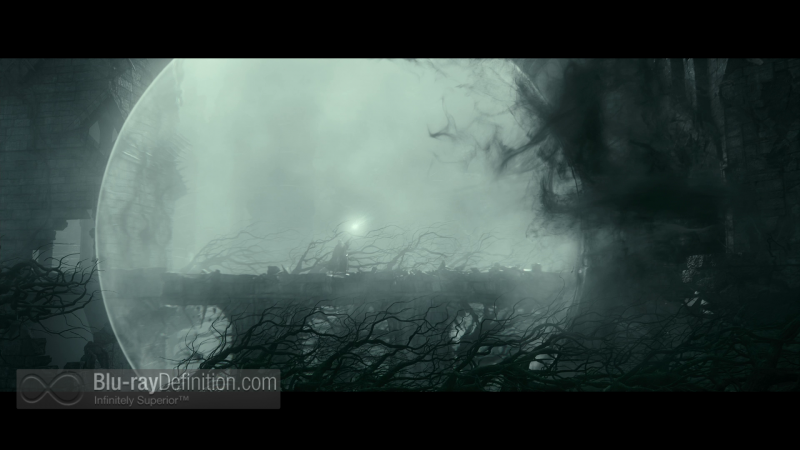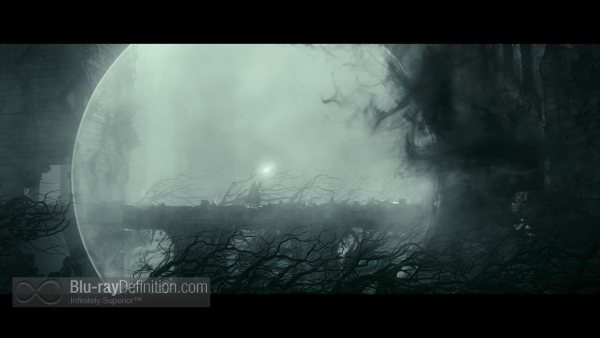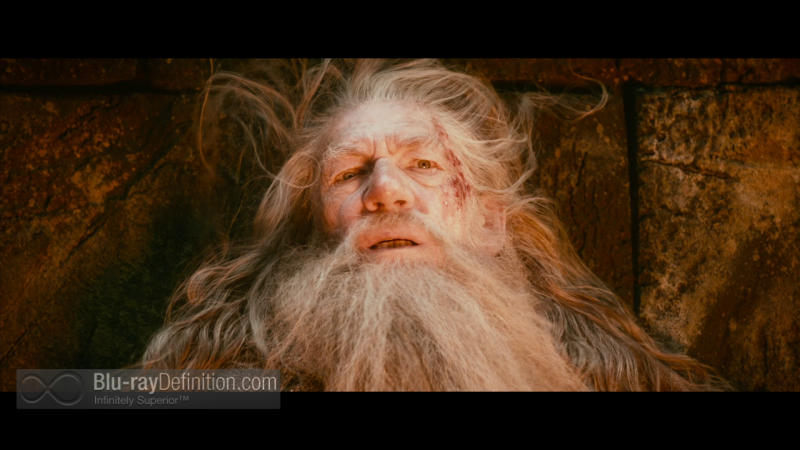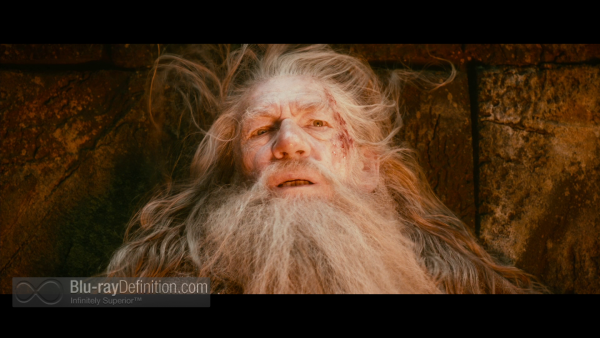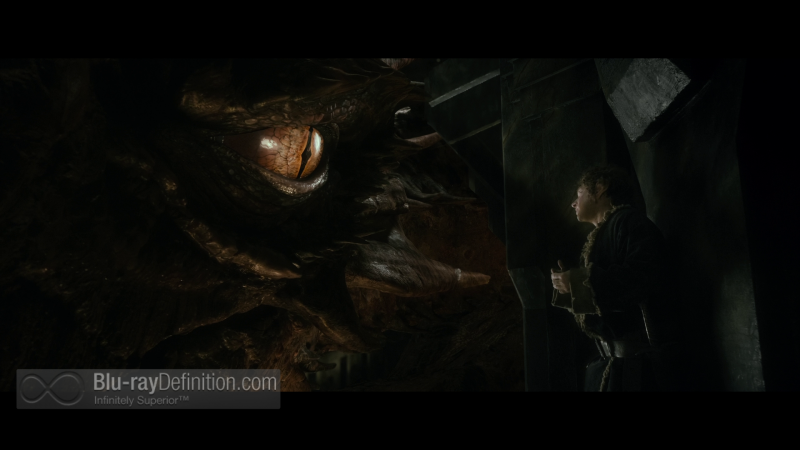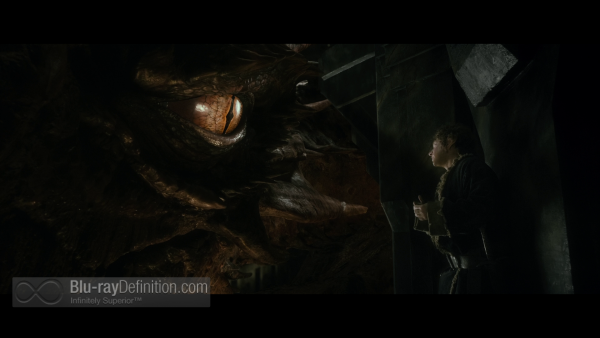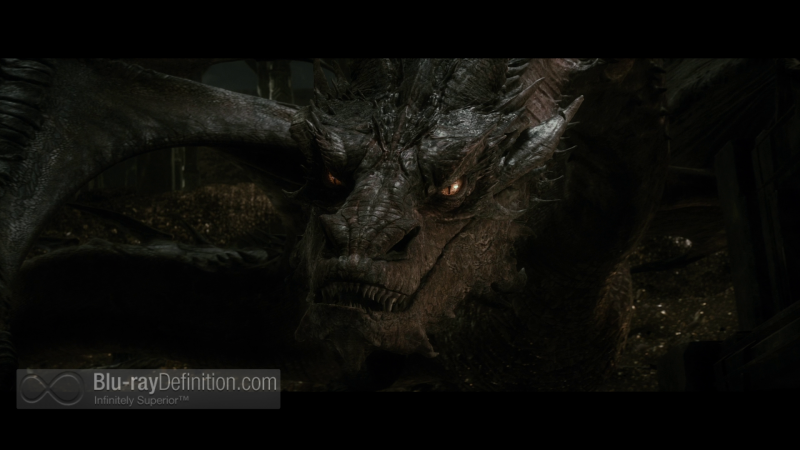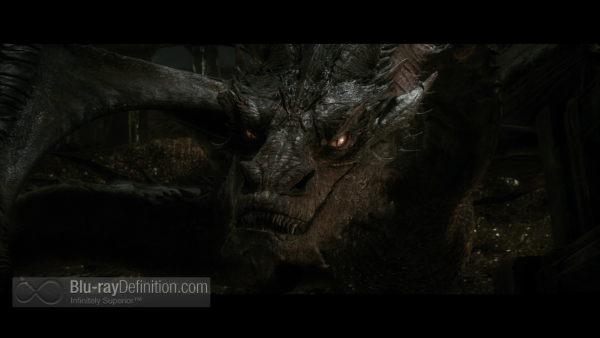 [amazon-product]B00HWWUR1Q[/amazon-product]