–
The Film
[Rating:3/5]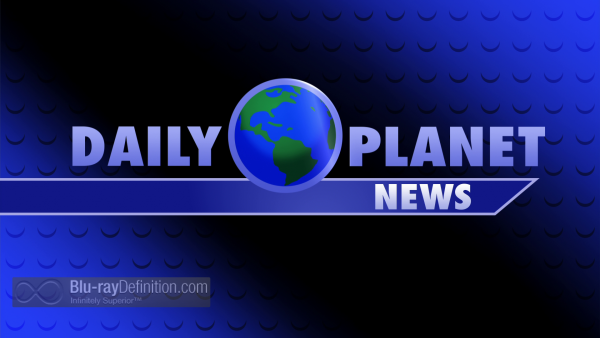 LEGO offers up another DC Comics Superheroes animated adventure on Blu-ray. This time, it is Justice League: Attack of the Legion of Doom, and it pretty much follows the same format of the other LEGO DC Comics direct-to-video releases in that, it is clearly aimed directly at the tweens, Saturday morning cartoons watching, sugary cereal eating crowd. If you are coming to this looking for angsty, dark, superhero drama, then look elsewhere. This is all puerile, stink bomb jokes, puppy love crushes (Green Lantern and The Flash have an ongoing feud in the silliest way over the affections of Wonder Woman), and insecurities in self-confidence (Cyborg is clumsy, tries too hard to fit in, and wants OH so much to impress his hero Batman).
The premise of this abbreviated, 77-minute feature film, is that Lex Luthor has grown weary of hearing about the greatness of the Justice League, so he decides to start his own organization of super villains, The Legion of Doom. Together with Black Manta and Sinestro, Lex attacks Metropolis, but meanwhile, The Justice League is in the midst of its own internal strife, as Batman is appointed the head of the League ahead of Superman, and discord ensues within the ranks.
Grown-ups may not find much to hold their attention with Attack of the Legion Doom outside of the admittedly wonderful animation, but the kids are sure to appreciate its frenzied pace, mild action sequences, and humour that is right at their level of understanding.

Video Quality
[Rating:5/5]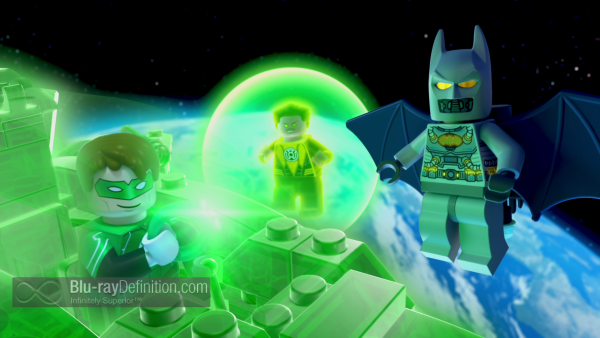 The digital 3DCG production of LEGO DC Comics Superheroes Justice League: Attack of the Legion of Doom arrives on Blu-ray with a solid AVC/MPEG-4 1080p encodement from Warner Bros. Home Entertainment. The palette is appropriately candy colored, the image is clean and free from noise, aliasing, or compression errors, and the detail looks crisp and free from motion artifacts.

Audio Quality
[Rating:3.5/5]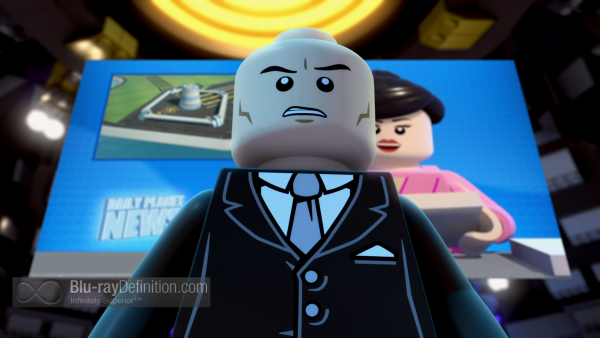 The sound, offered up in a DTS-HD Master Audio 5.1 (48kHz/24-bit) soundtrack is good, but not as engaging as one might hope for a film as active as this. It sounds big and low end is hefty, there are a lot of atmospherics and good balance between the front and surround channels, but no really strong, solid discrete effects make their way to the surround channels. Low end also sounds a bit too bumped up in comparison with the rest of the mix. That said, dialogue is clean and free from clipping.

Supplemental Materials
[Rating:1/5]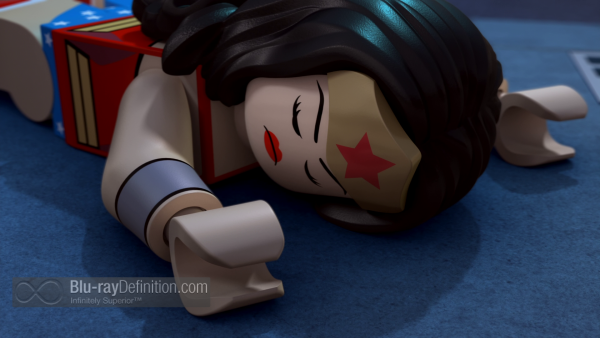 There's not much at all included on disc for this one. Only a single twenty-minute feature on the sound design with the audio engineers is offered. Warner does also include a DVD and Digital HD UltraViolet of the main feature as well.
Digital HD UltraViolet
DVD
Click, Zap, Boom! Creating the Sound Design (1.78:1; 1080p/24; 00:19:51)

The Definitive Word
Overall:
[Rating:3/5]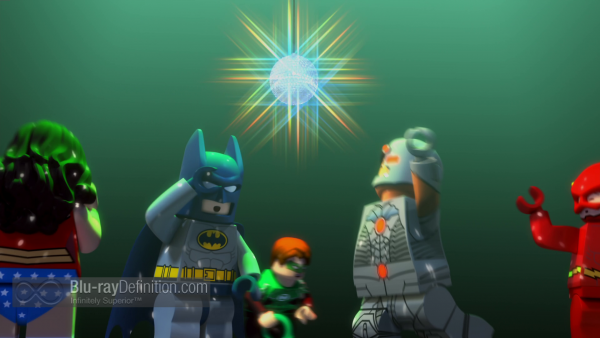 LEGO DC Comics Superheroes Justice League: Attack of the Legion of Doom may make for a great release to load up in the DVD player or on the iPhone, iPod Touch, iPad, or Android device for the kids on a long drive, which is why it's a good thing Warner has included a Digital Copy and DVD. Parents and legal guardians need not apply, but they also need not worry too much about the mild content and subject matter. This is a superhero feature film that doesn't get too scary, too violent, or too crude.

Additional Screen Captures