– –

The Film
[Rating:4/5]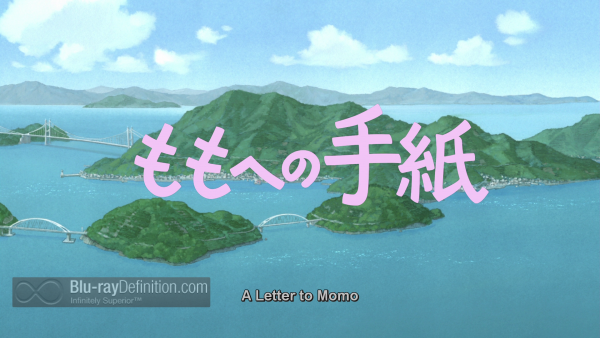 Okiura Hiroyuki, who has been involved in animating such key anime productions as Ghost in the Shell and Paprika, makes his second feature (the first being 1999's Jin-Roh) with the moving family comedy/drama A Letter to Momo (ももへの手紙), which took seven years to produce. Judging by the results, not a single year was wasted.
Okiura's influences are readily discernible in this film. A Letter to Momo is very evocative of the great Studio Ghibli's Miyazaki Hayao's work. It takes as its protagonist an adolescent girl, it is very family oriented, and it mixes real-world issues with elements of fantasy in the use of supernatural spirits. One can see the similarities in Ghibli films such as Spirited Away, Ponyo, or Howl's Moving Castle. The animation style is also quite similar, and similarly breathtaking.
Momo is an 11-year-old girl who is having problems coping with the recent death of her father who left behind an aborted letter of apology to her with only the words "Dear Momo" after a terrible argument between the two of them. When she and her mother move from the big city of Tokyo back to her mother's home town, a small agricultural island called Shio, Momo, still quite introverted, finds it a struggle to make new friends and to adjust to the new lifestyle. With her mother spending less time at home, their relationship becomes strained. Momo is only slowly brought out of her shell when three goblin guardians only she can see, Kawa, Mame and the leader Iwa, each with three distinct personalities, arrive and begin to disrupt her daily life. Her dealings with them and covering up their presence from everyone else around her lead to a revelation that they might somehow be connected to the letter from her father she's been clinging to ever since his death.
Apart from the beautiful animation (the final act during a rainstorm brings some of the most brilliant graphic wizardry you will see), A Letter to Momo is successful because it is a truly heartfelt story of how a family, a mother and daughter, in this case, deal with loss. Like many relationships, a death can often tear them apart, and that aspect is handled quite delicately by Okiura who both wrote and directed A Letter to Momo. There's a moving moment in the film where Momo thinks her mother has moved on and stopped thinking about her dead father. It is an important issue for any child who has lost a parent and here it is dealt with, not with any kind of sentimentality, but with an honesty that will be very refreshing to animation audiences, particularly in the West.
Video Quality
[Rating:5/5]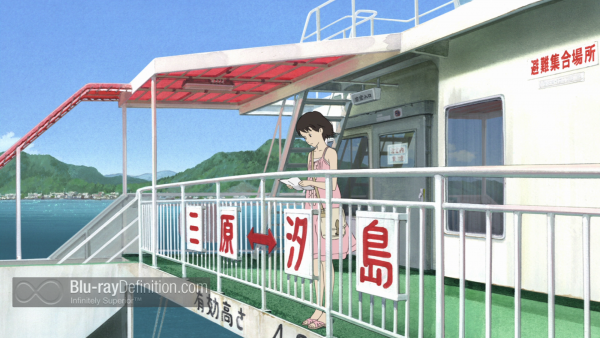 A Letter to Momo looks stunning in this AVC 1080p transfer from GKIDS and Cinedigm. The digital animation is clean and crisp with richly saturated colors, no noise, aliasing or motion artifacts. The azure blues and verdant greens, in particular, really stand out. This one is a reference quality anime release.
Audio Quality
[Rating:4.5/5]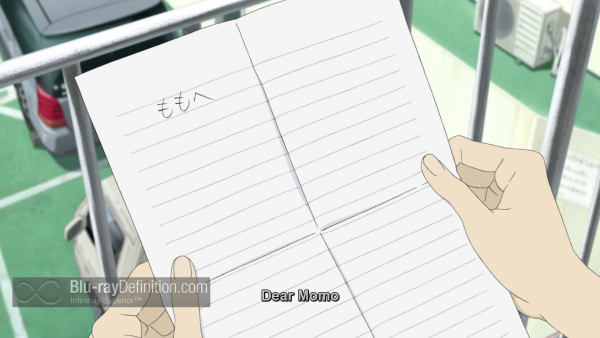 Both the original Japanese-language soundtrack and English dub are provided in the lossless DTS-HD Master Audio 5.1 (48kHz/24-bit) format. The surround mix is wonderfully balanced and nuanced, and while there are is superb amount of atmospherics, there is a relatively short decay applied to reverberant effects, even during the big rainstorm scene that really fills the soundfield. This imparts a very intimate and warm feel to the sound. Dialogue is clear and full and there is strong amount of low end extension when necessary.
Supplemental Materials
[Rating:2.5/5]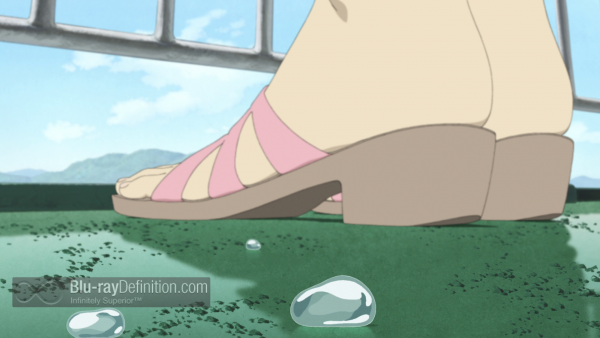 DVD
The Making of a Letter to Momo (1.78:1; 1080i/60; 00:38:18)
Foreign Trailers and TV Spots (1.78:1; 1080i/60; 00:05:48)
US Trailer (1.78:1; 1080p/24; 00:02:03)
GKIDS Animation Trailers
The Definitive Word
Overall:
[Rating:4/5]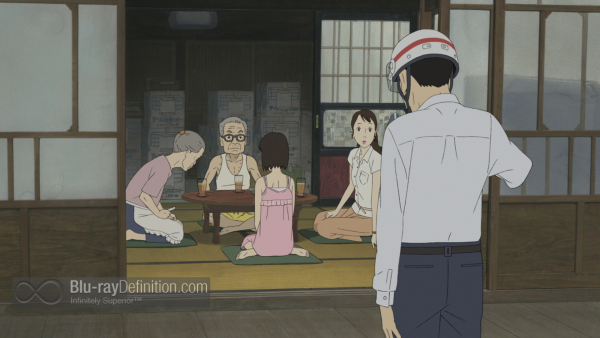 Families can enjoy A Letter to Momo together, from some of the youngest members to some of the oldest, and come away feeling refreshed, inspired, and completely moved by both the emotional power and the visual detail. This is a heartwarming, emotional ride with a positive message at its core, brilliantly executed over the course of several years. It was well worth the wait.
Additional Screen Captures
[amazon-product]B00H0EN9FW[/amazon-product]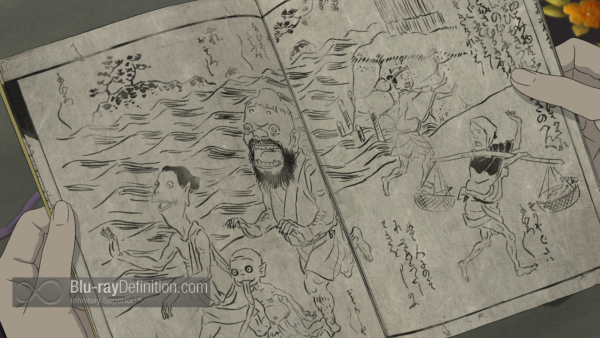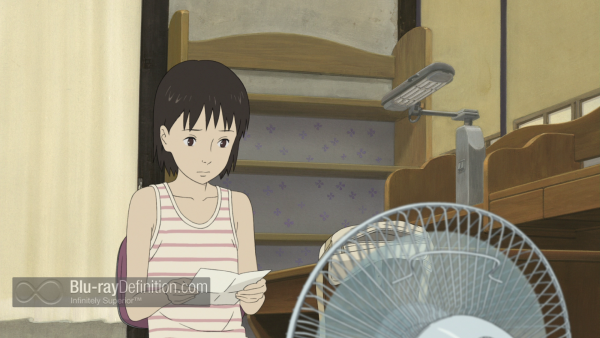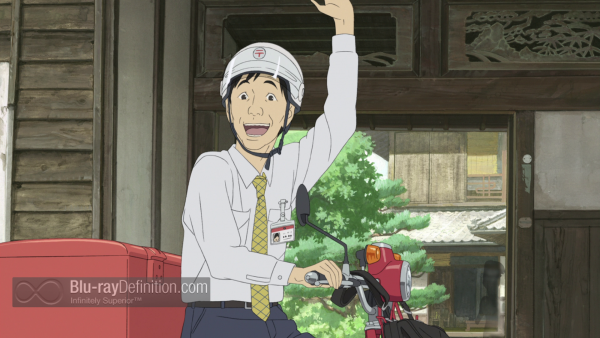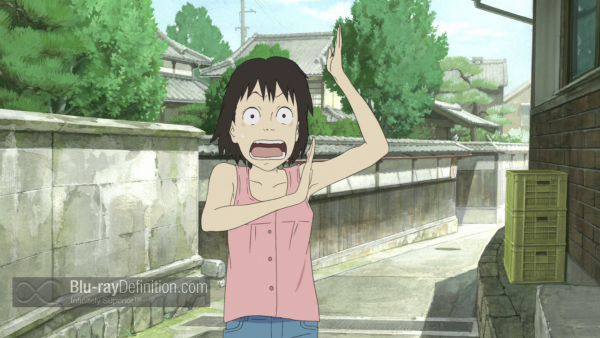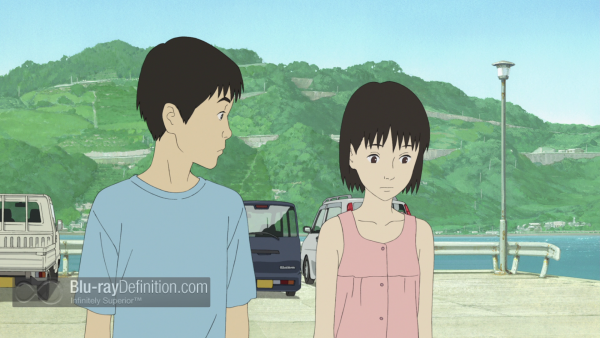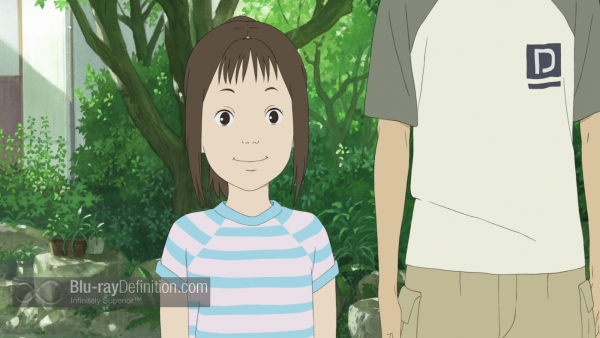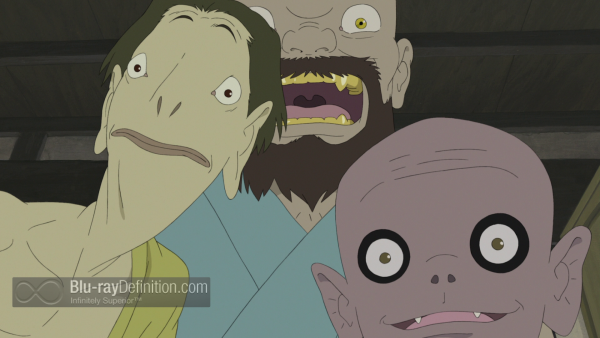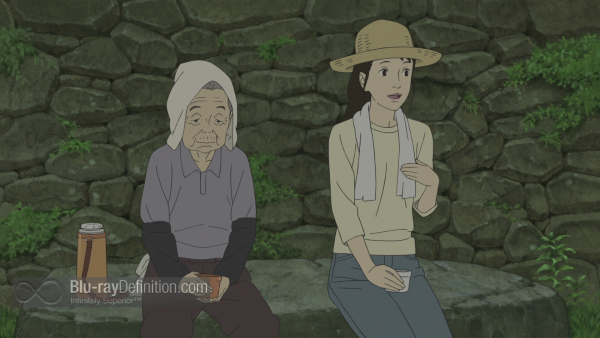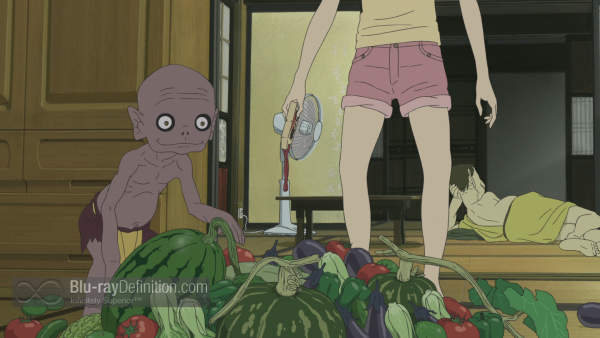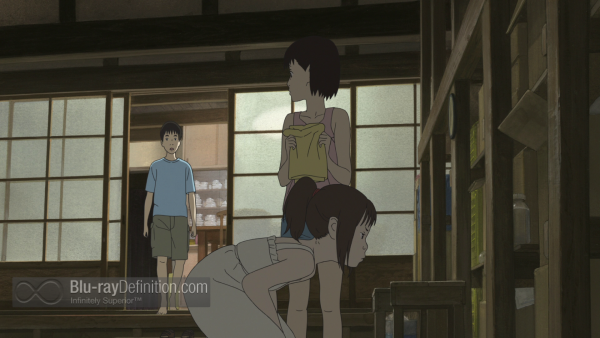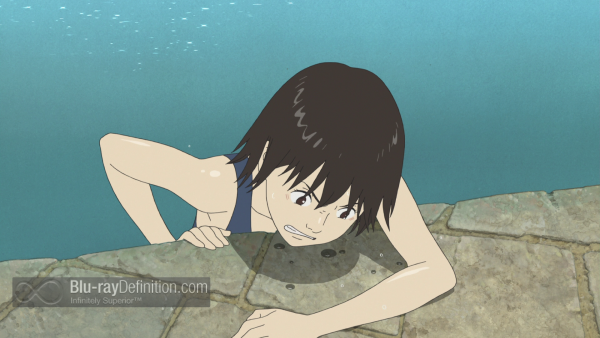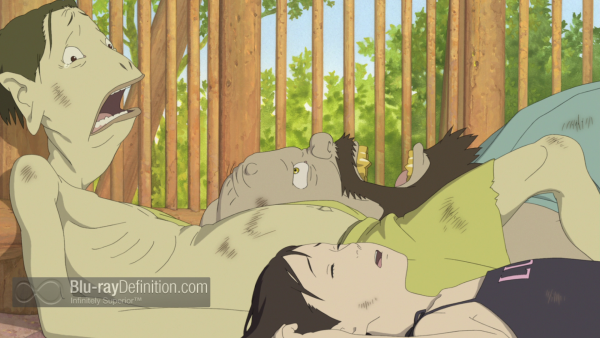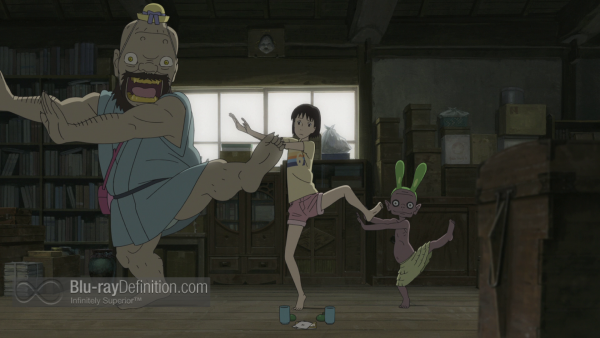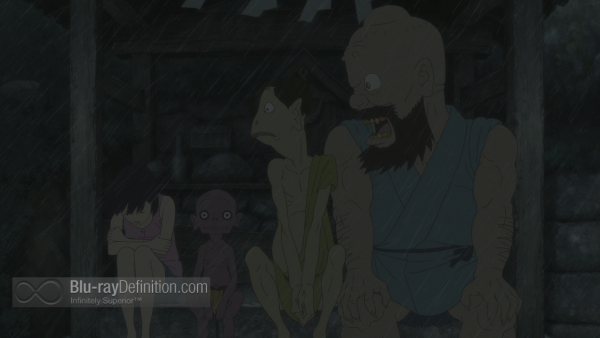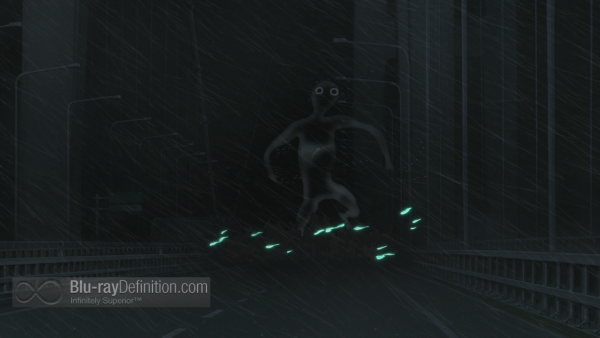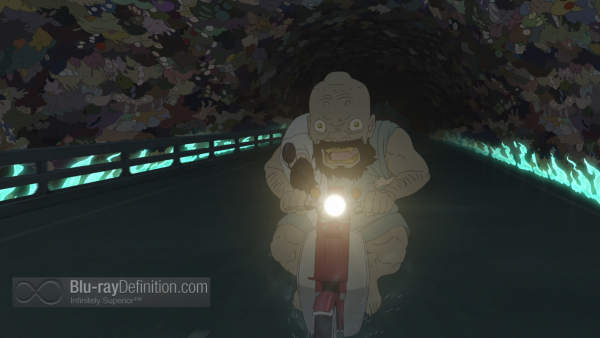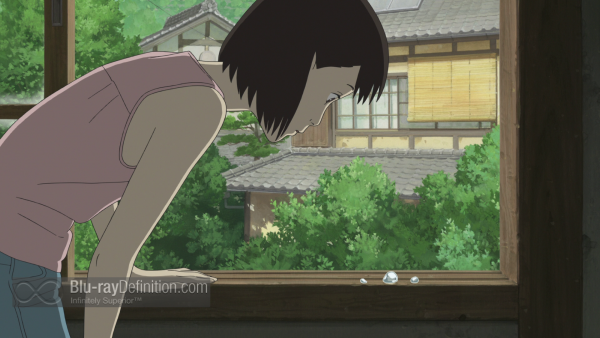 [amazon-product]B00H0EN9FW[/amazon-product]