–
The Series
[Rating:4/5]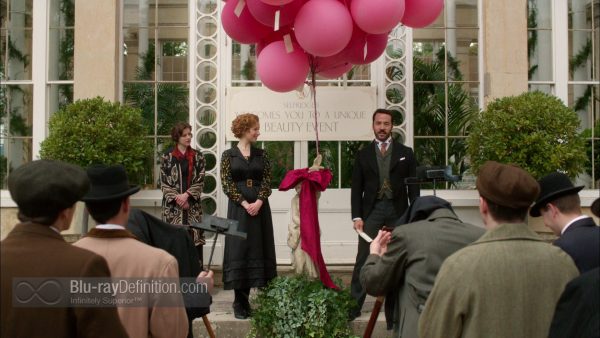 With the success of Downton Abbey, it's obvious that British television keeps looking for that next big costume drama hit, and Mr. Selfridge is another entry in the ongoing attempts. From ITV, the docudrama is a highly stylized telling of the real-life American businessman Harry Gordon Selfridge (Jeremy Piven; TV's Entourage; Pirates! Band of Misfits) who opened the famous department store Selfridge & Co. in London, bringing an almost Barnum-style showmanship to the normally staid culture. Of course, this is more than a simple biopic, so the creators find ample situations to fill in the blanks, and fill the imaginations of viewers, with salacious affairs.
When we last left Mr Selfridge, World War I had disrupted the continent and Harry Selfridge was being branded a spy and a traitor. Season 3 of the series picks up post-war and immediately begins to confront the issues facing society in a "world turned upside down." Selfridge has lost his beloved wife Rose (Frances O'Connor) who succumb to illness and is desperately seeking something to fill the vacancy she left in his wounded heart. He finds it in a strong-willed young female architect who wants to stop him from purchasing a plot of waterside property so she can develop low income housing for returning veterans and their families. Harry throws himself into her idea, and into an imprudent love affair thinking she is the answer to his prayers.
This strong willed woman raises a point; in 1919 Britain, the word of the day is that Harry Selfridge is too progressive. He's been employing women in his shop and now the courageous young men who risked their lives for their country are out of work and those women should give up their jobs, go back to housekeeping, and, pretty much know their place. Selfridge won't hear of it, but he does end up having to let go many of the women he once hired on in the warehouse that he can now no longer afford to keep because of the men who have taken their place.
The series also mirrors the sad, victim blaming of sexual assault against women when one of Selfridge's female employees, Kitty (Amy Beth Hayes) is brutally assaulted nearby the store by one of the returning veterans, bitter that he is out of work and she is gainfully employed in the store. The newspapers, egged on by familiar nemesis Lord Loxley (Aidan McArdle) wax sympathetic about the 'poor' downtrodden soldier, a rue patriot, and so much as blame Kitty for being out at night, with all that makeup on, working, rather than being home where she belongs.
Selfridge also finds himself dealing with a rascal of a son-in-law and a grown up daughter doing her best to rebel against him.
In all, this third season of Mr Selfridge was very high drama, but also the best season yet, hitting its stride, with a combination of American audacity and British reserve finely balanced in a lavish period costume setting. It may not be quite as refined as Downton Abbey, but it is still an enjoyable diversion.

Video Quality
[Rating:4.5/5]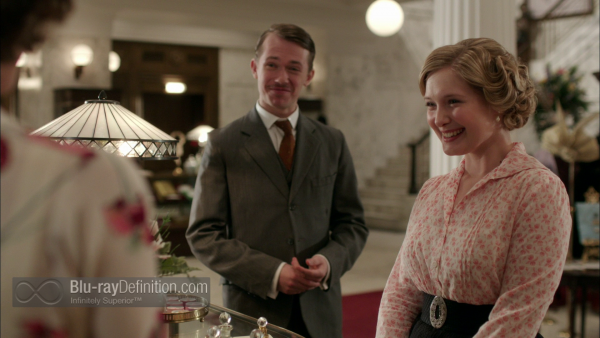 Mr Selfridge is shot in high definition on the Arri Alexa Plus and brought to Blu-ray in an AVC/MPEG-4 1080p encodement from PBS. The series has always been rich in the midtones and that continues here. The image is clean and detailed with an organic look despite being an HD production, shadows are nuanced and there is little crush to worry about. Contrast is strong and flesh tones are spot on.

Audio Quality
[Rating:3.5/5]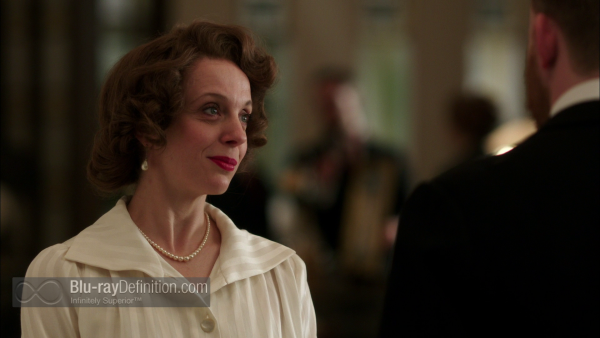 The English DTS-HD Master Audio 2.0 (48kHz/16-bit) stereo soundtrack supplies clear dialogue and good stereo separation of the atmospheric effects and musical score. 5.1 would have been nice, but this works just well enough.

Supplemental Materials
[Rating:1/5]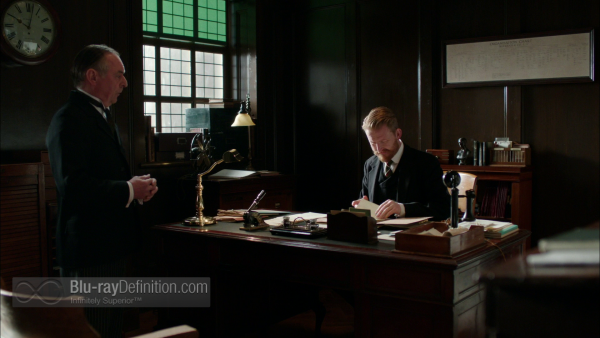 Behind the Scenes of Mr Selfridge Season 3 (1.78:1; 1080p/24; 00:34:42)

The Definitive Word
Overall:
[Rating:4/5]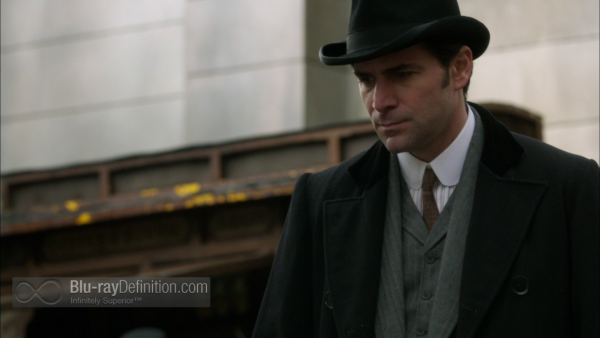 Jeremy Piven and the rest of the cast of Mr Selfridge continue to impress in the third season of this historical costume drama. The series has improved greatly since its first season, so if you have yet to see it, now is as good a time as any.

Additional Screen Captures
[amazon-product]B00R6HLE1O[/amazon-product]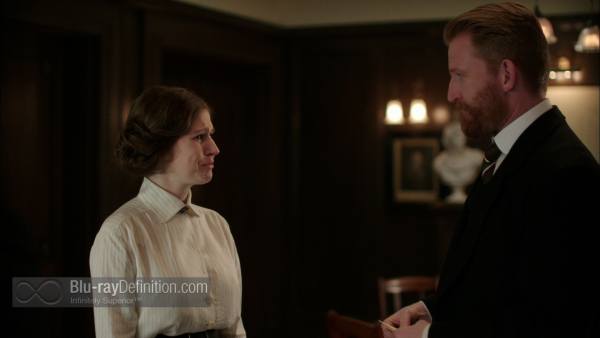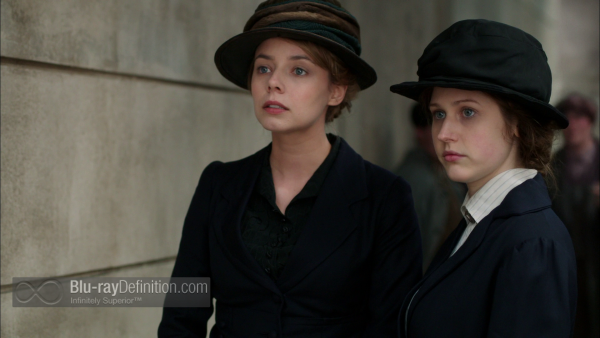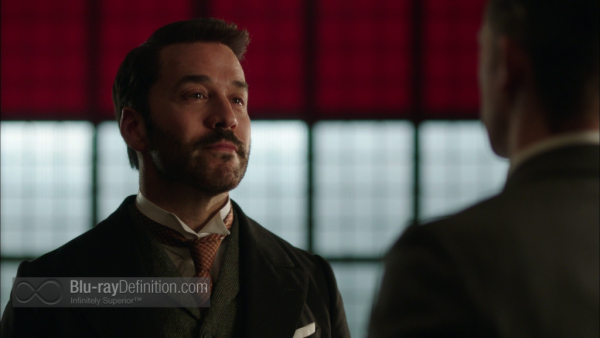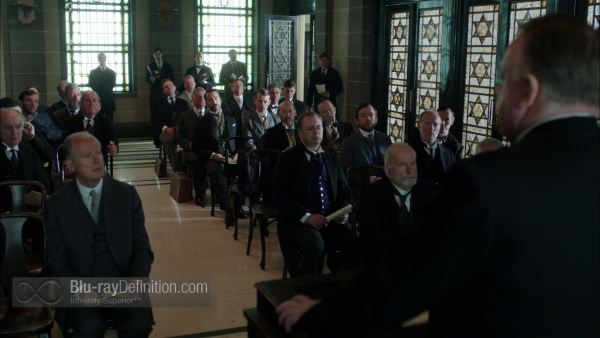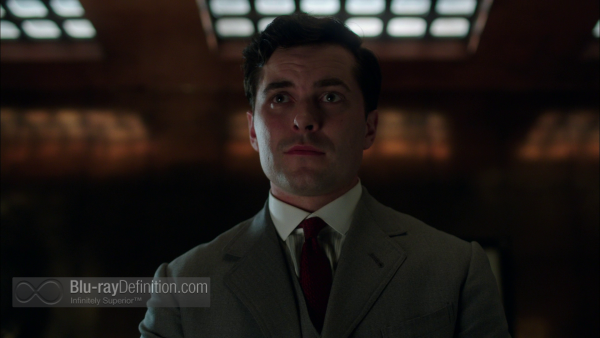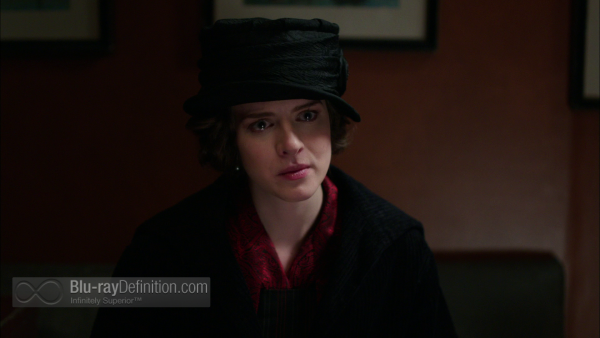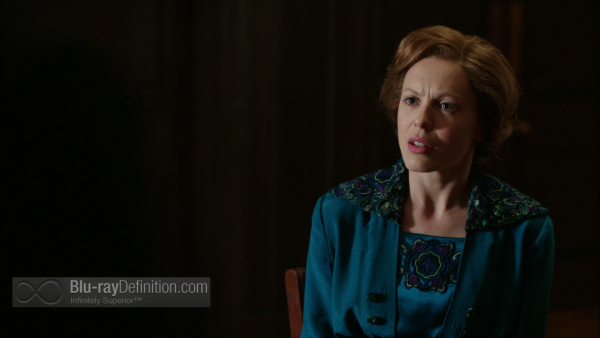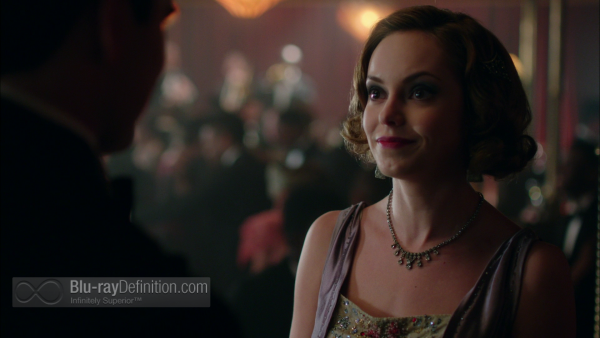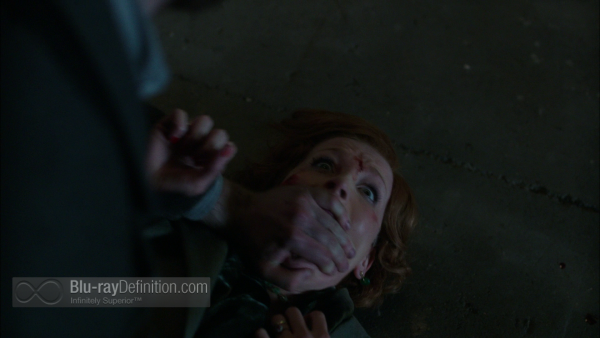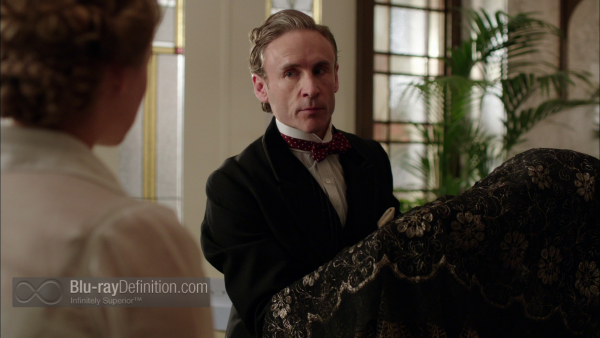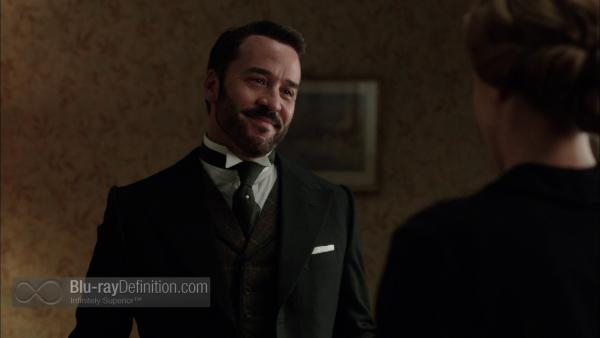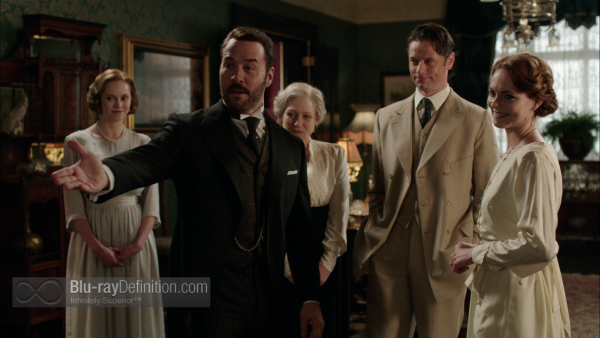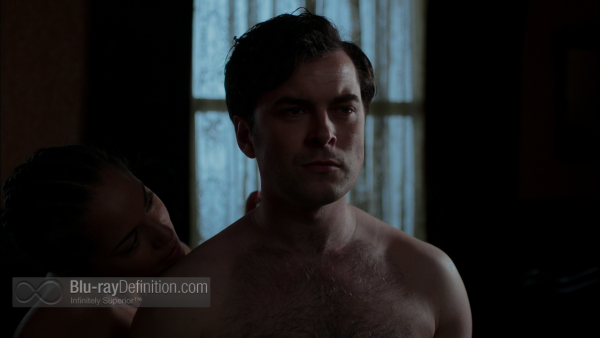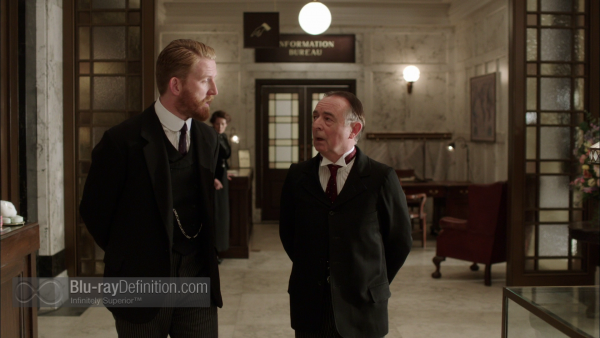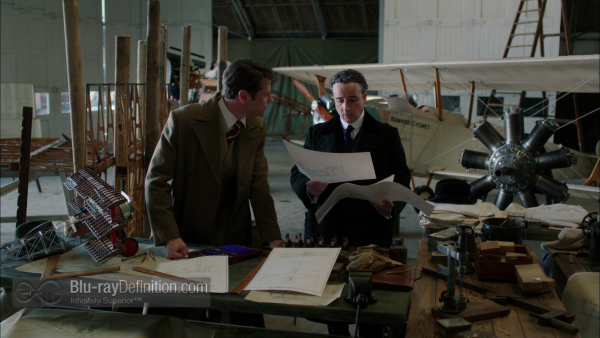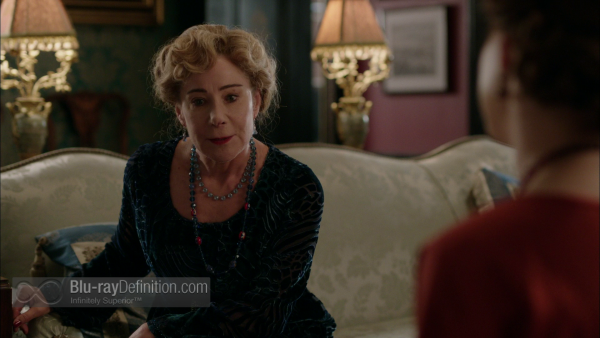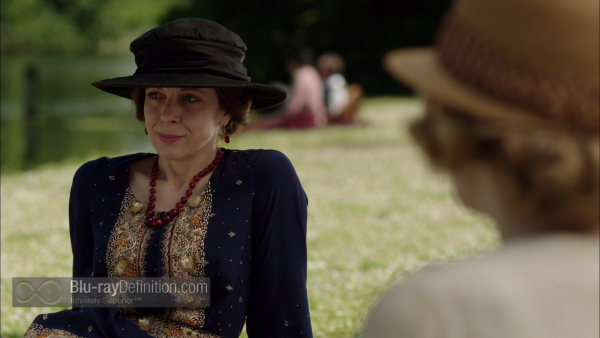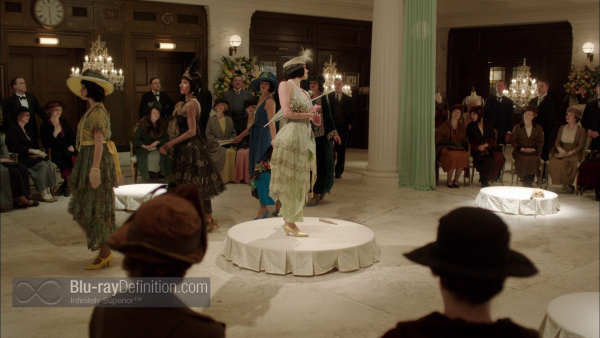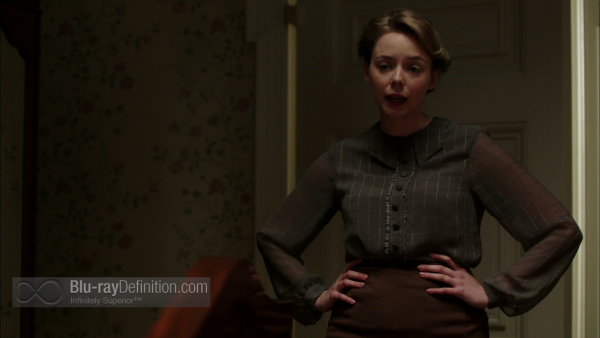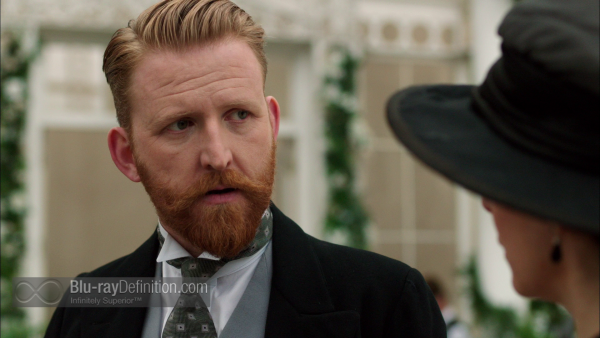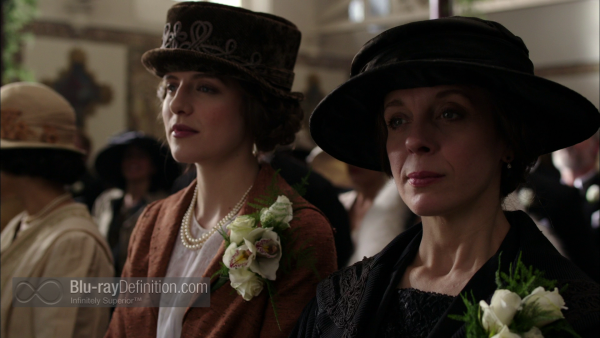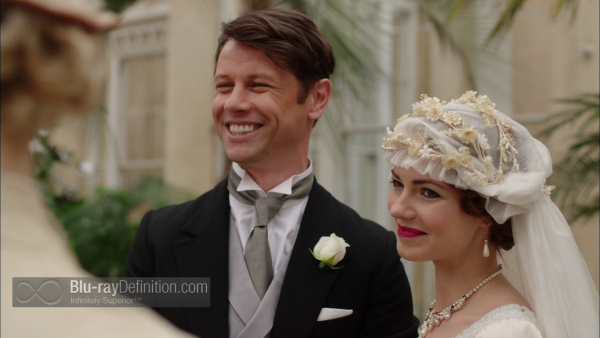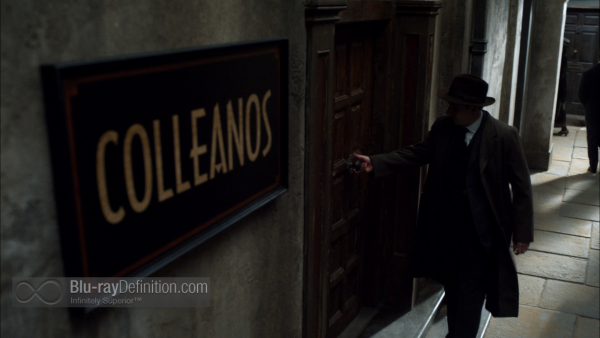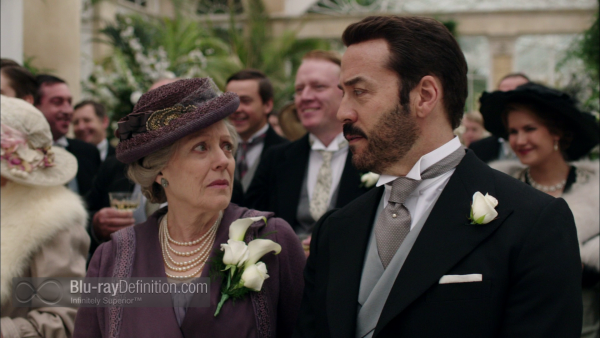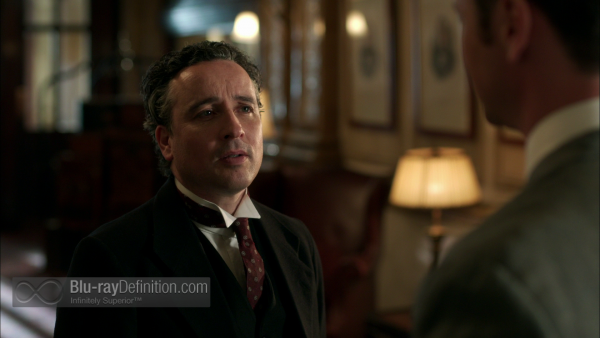 [amazon-product]B00R6HLE1O[/amazon-product]