–
The Film
[Rating:2/5]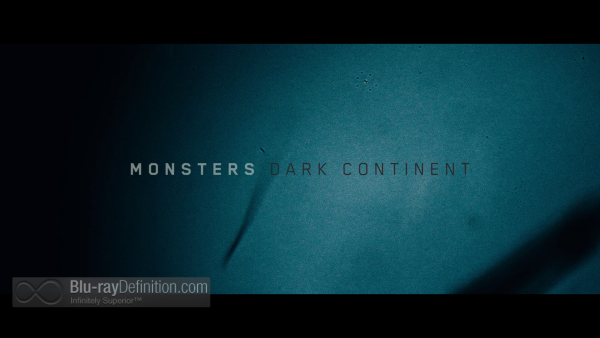 Monsters: Dark Continent is the sequel to 2010's Monsters. Where Monsters was set in Mexico, this film, set 10-years later, now moves the setting to the Middle East. The alien invasion has spread worldwide and there are so-called infected zones throughout the world. A group of young men (Sam Keeley, Parker Sawyers, Kyle Soller) from Detroit are drafted into the army to fight the aliens in one of the infected zones in the Middle East, but on their arrival, they find they aren't just fighting aliens, but islamic terrorists.
Ostensibly a sci-fi/horror film, Monsters: Dark Continent actually plays more like a straight-up, Iraq war era action thriller with some weird sort of sci-fi imagery in the backdrop. It's not that the CGI work isn't any good, on the contrary; that is one of the film's strongest points, even if the aliens look like a cross between giant squid and elephants. The point is, for something billed as a sci-fi horror feature, there's hardly any sci-fi going on. The aliens are just window dressing in what is a boring and pointless war film. If I wanted to see war, I'd watch The Hurt Locker, or something more classic like Platoon.
Writer/director Tom Green and co-writer Jay Basu don't offer much backstory for any of the characters to make you want to even care about what happens to them and, spoiler alert, by the time you even begin to develop any rapport with them, all but two of them are killed off. The entire final act of the film concerns itself with just two soldiers trying to survive insurgents and the occasional monster. This is a thoroughly disappointing effort that doesn't even qualify as good popcorn action.

Video Quality
[Rating:5/5]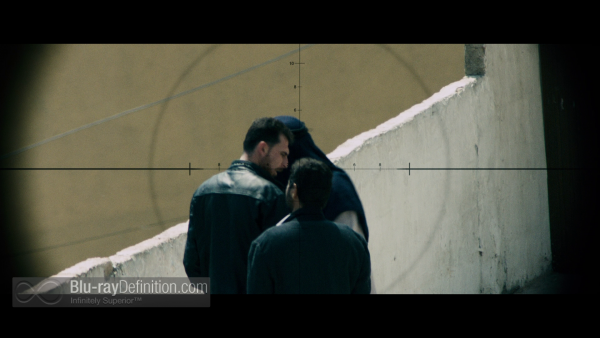 Monsters: Dark Continent was shot in HD on the Arri Alexa camera and brought to Blu-ray in an AVC/MPEG-4 encodement. The image is purposely gritty, with a lot of intentionally added noise or artificial grain. That doesn't make it look bad, but actually adds a bit of gravitas and dimensionality to what is a very crisp and textured image with a gorgeous looking array of colors, shadows, and nuance.

Audio Quality
[Rating:5/5]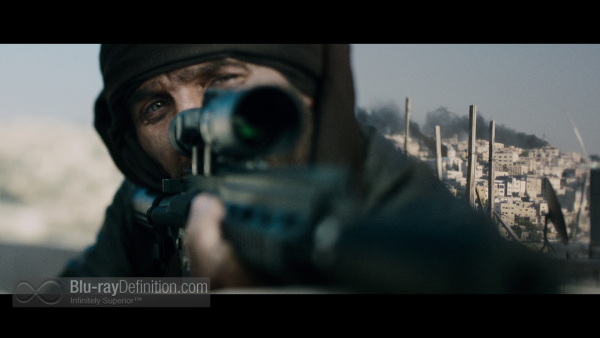 An English DTS-HD Master Audio 5.1 (48kHz/24-bit) soundtrack is the sole audio option on this Blu-ray Disc. It's a very aggressive mix that places solid sounds around the room (i.e. lots of gunfire and explosions). The low end rattles the floorboards and at the same time the dialogue is full and clearly intelligible.

Supplemental Materials
[Rating:0.5/5]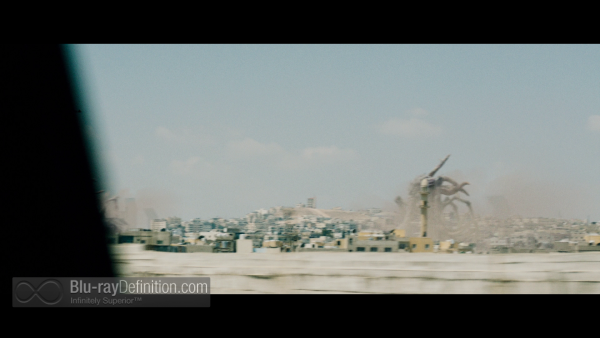 On the Set of Monsters: Dark Continent (1.78:1; 1080p/24; 00:02:51)
Teaser Trailer (2.35:1; 1080p/24; 00:01:13)

The Definitive Word
Overall:
[Rating:3/5]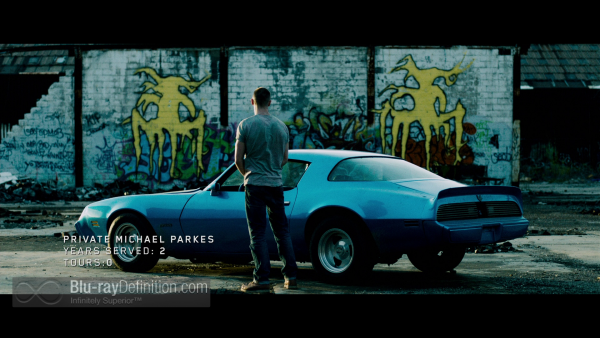 Skip Monsters: Dark Continent. Not even does the title not make any sense given the actual events in the film, but apart from great CGI work, it has nothing going for it apart from a great looking and sounding Blu-ray release.

Additional Screen Captures
[amazon-product]B00W3W2TIE[/amazon-product]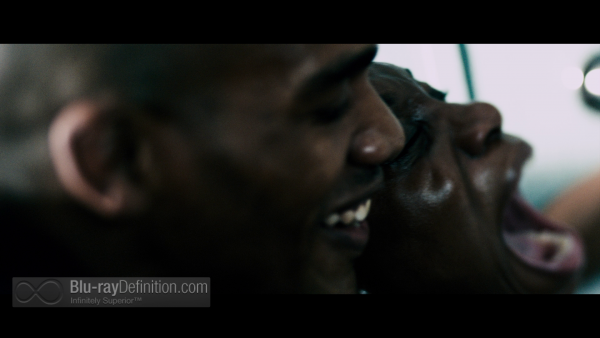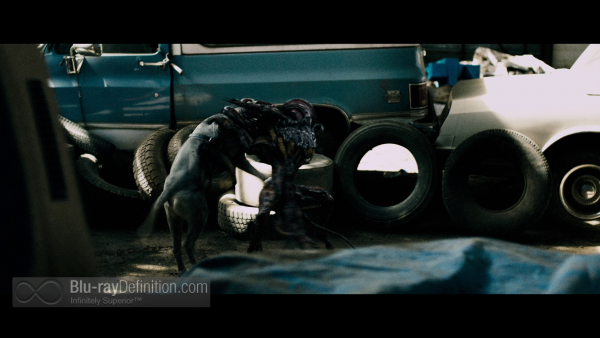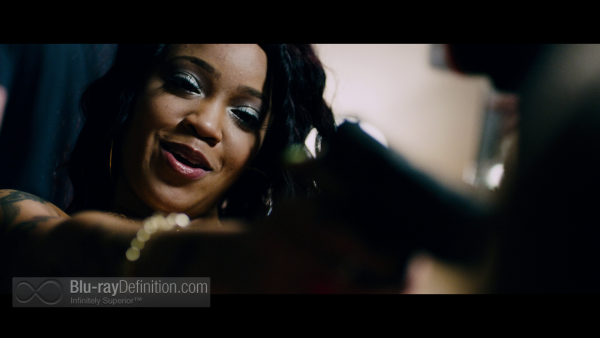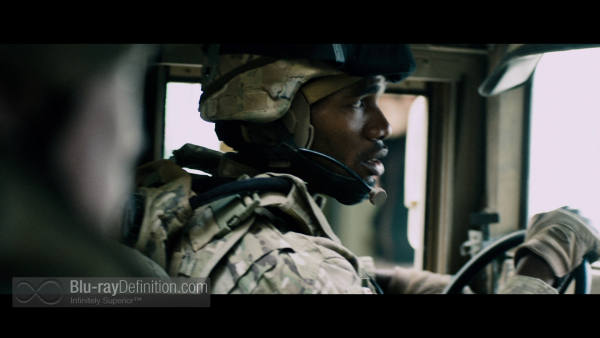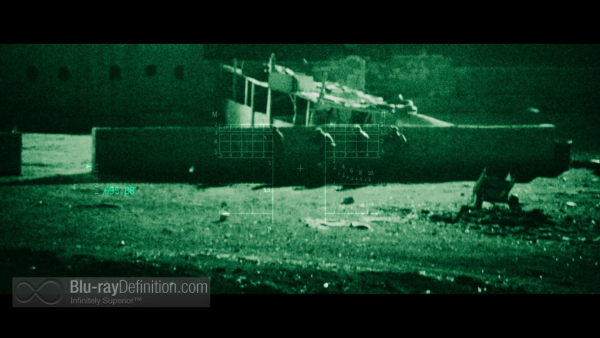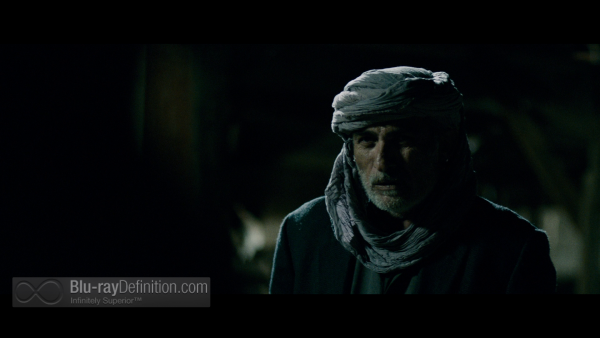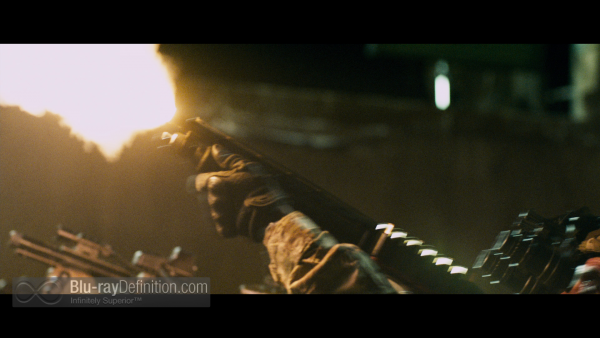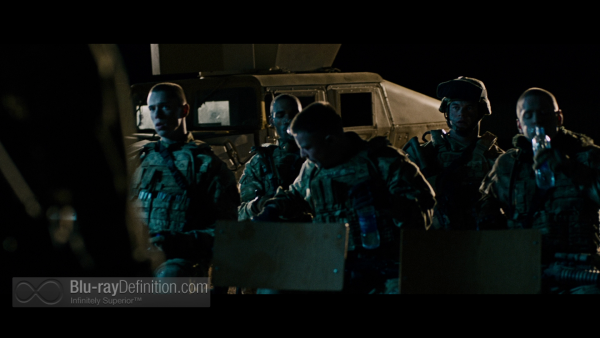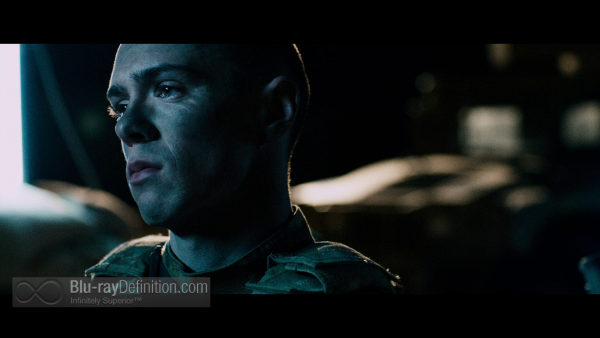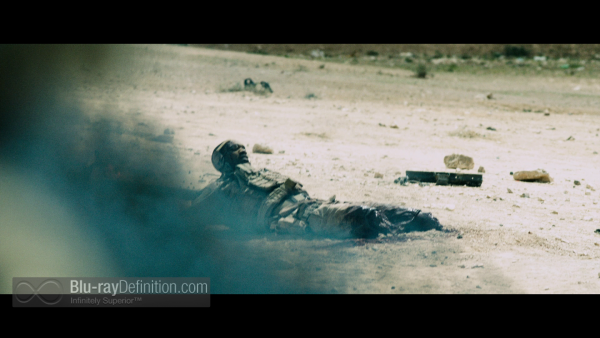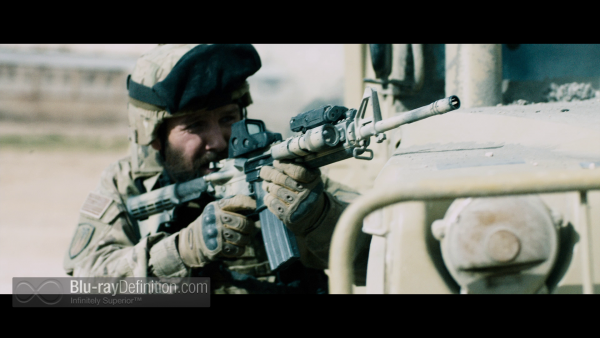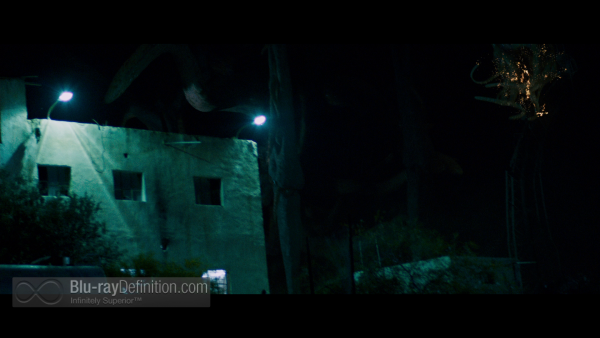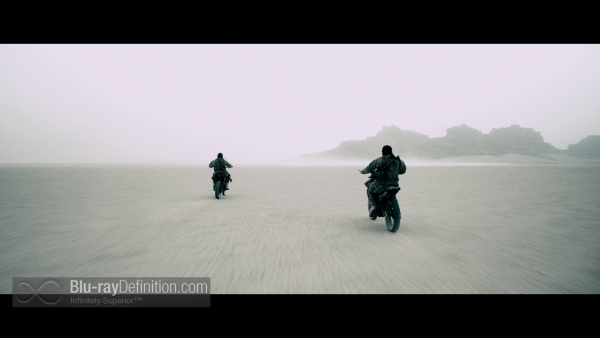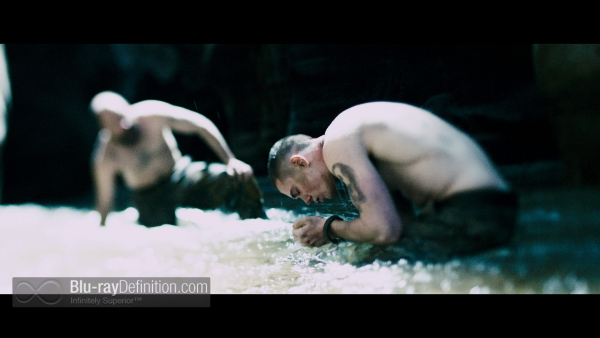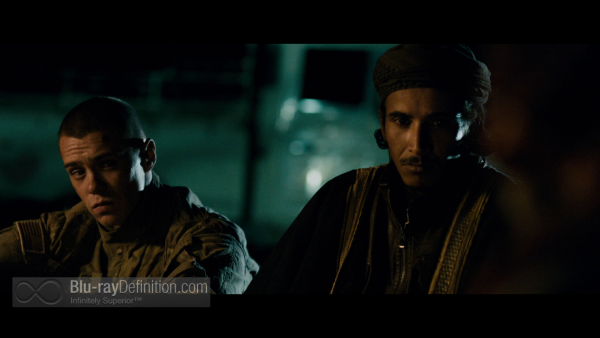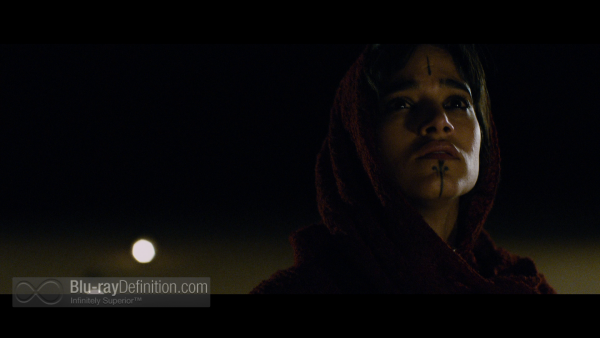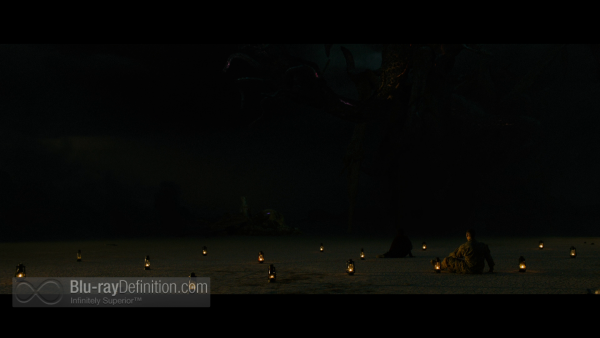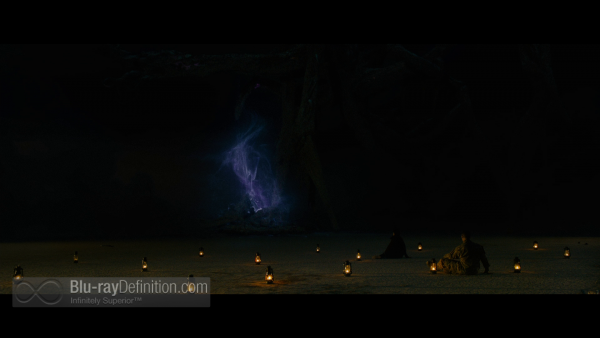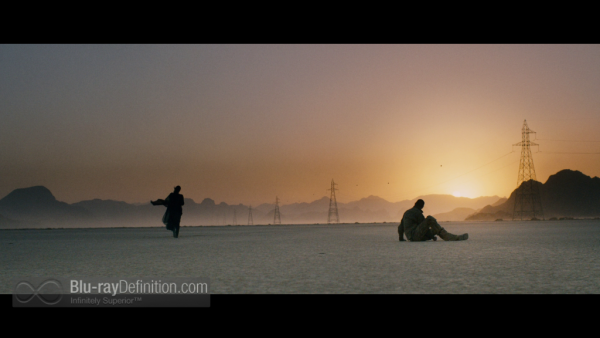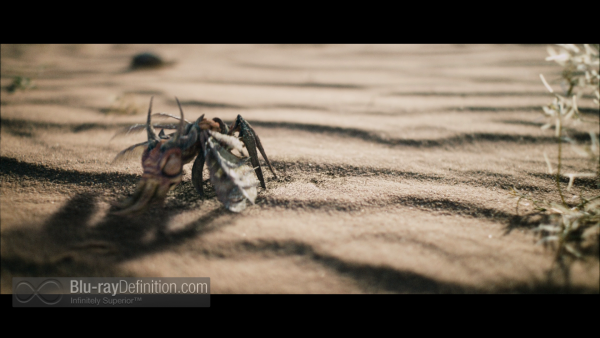 [amazon-product]B00W3W2TIE[/amazon-product]