–
The Film
[Rating:3/5]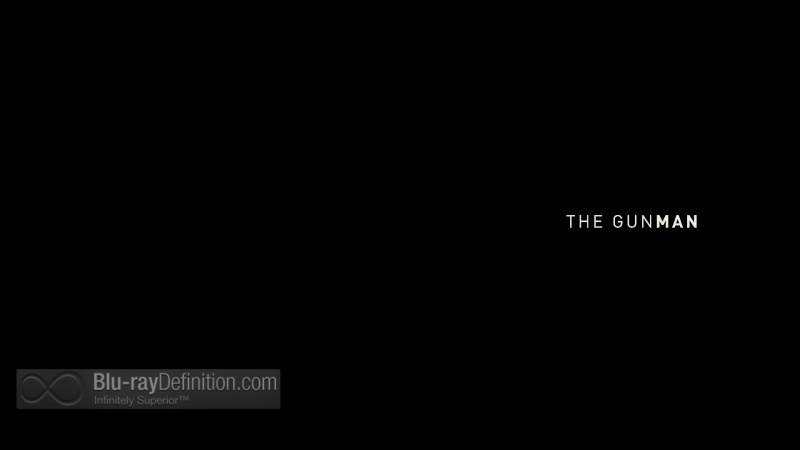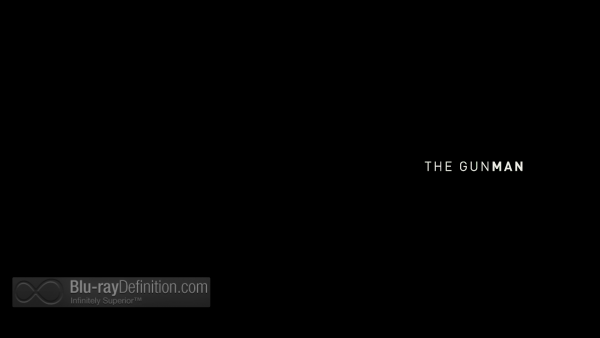 Filmmaker Pierre Morel has mad a name for himself directing films like Taken or working as cinematographer on similar popcorn thrillers like The Transporter. So, in The Gunman, he directs a star-studded cast, led by Sean Penn, in a similar high stakes action thriller that draws on those familiar themes while also incorporating some of the visceral action and violence of a Jason Bourne film.
Penn plays Terrier, a mercenary sniper on assignment in the Democratic Republic of Congo in 2006 who is tasked with killing the Minister of Mines. After a successful kill shot, Terrier must leave his team of killers and his beautiful humanitarian girlfriend Annie (Jasmine Trinca) behind to go into hiding. Several years later, Terrier emerges from hiding and returns to Congo working on humanitarian missions, trying to make amends for the damage his action caused (the assassination had sent the country into chaos). His reemergence, however, causes him to become a target for assassination by the same mining interests he was contracted to years before. Now Terrier goes on the run, hunting down his old mercenary buddies to find out what they know about who could have sent the killers after him, and he also reconnects with his old flame Annie who is now married to his old partner and rival in love Felix (Javier Bardem). Terrier must also cope with his own health problems as he is on the run. An old head injury has left him with plaque on the brain making him prone to severe headaches, blurred vision and memory loss. A doctor has already warned him to stay away from stressful situations – just the sort he finds himself in now.
The Gunman looks (and sounds) terrific; without a doubt Pierre Morel knows what he is doing. He's put together a very visually and aurally appealing film, and the cast, which, apart from Penn, also includes such giants as Idris Elba, Ray Winstone, Mark Rylance, and the aforementioned Javier Bardem, do a remarkable job with their roles. Sean Penn is cut like a guy in his 20s, even if his visage is decidedly creased – he suits the part and feels dangerous.
That's the good. The bad is, The Gunman is not offering anything new in this genre and feels like a deconstructed Jason Bourne film. Penn is globetrotting, there's an ominous big brother out to get him, and he's somehow so superhuman no one can pin him down. Yeah, been there, done that. It's not that there isn't a good sense of thrills evoked in The Gunman, because there is. It's that, one can't shake the sense that it feels all too much like a rehash. Also, as the film hits the final act, the underlying conspiracy becomes almost cartoonish, as evidenced by the B-movie way the villain is ultimately despatched. Lastly, the wonderful Jasmine Trinca is woefully underused as just a typical damsel in distress when she could have been so much more, even if she is cast alongside the far older Penn as her love interest.

Video Quality
[Rating:5/5]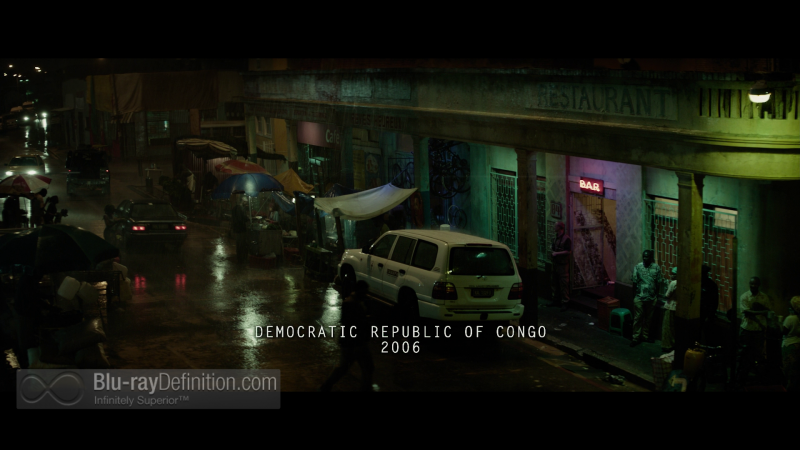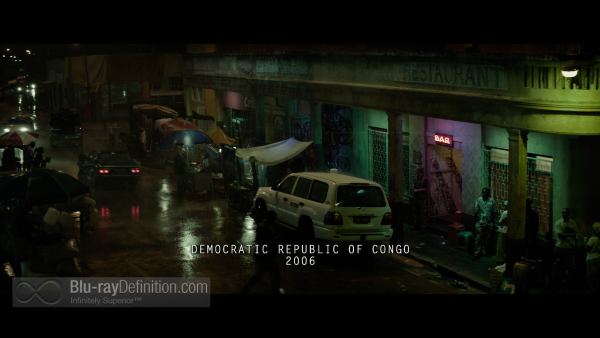 The Gunman was a high definition production shot on the Arri Alexa XT Plus, Arri Alexa XT Studio, and Red Epic cameras brought to Blu-ray in an AVC/MPEG04 1080p encodement from Universal. It's about as clean and as strong in contrast and color reproduction as one would expect from an HD produced film in 2015. Video noise is very minimal in this one, so it has less of an organic, filmic quality than some HD productions go for at times. One can look at this and almost immediately get a sense that it is a digital production, but that's not to say it's a bad thing. Detail looks very strong. Close-ups and even midrange shots reveal every line on Sean Penn's aging face and the transfer picks up the floating particulates in the air without issue.

Audio Quality
[Rating:5/5]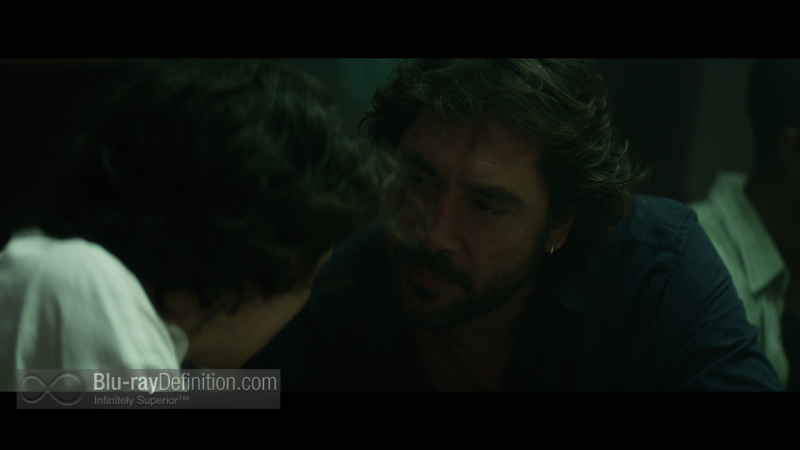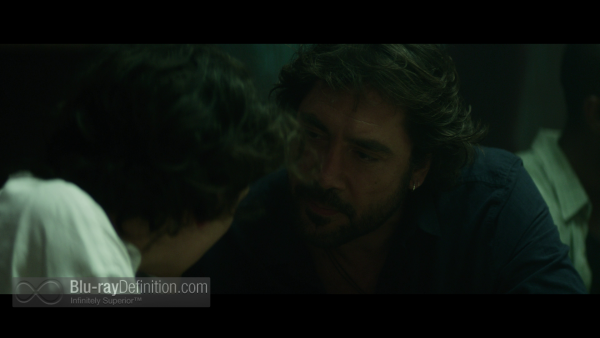 The Gunman comes with a Dolby Atmos (48kHz/24-bit) soundtrack, which plays back as Dolby TrueHD 7.1 for those, such as myself, without Atmos-compatible systems. I'm sure this soundtrack would sound wonderful in an Atmos environment, because it sounds excellent in 7.1 played back on my 9.1 setup. It's a subtle mix with lots of atmospherics and subtle sounds mixed throughout the room. There is the occasional solid discrete sound that moves through the room, such a plane flying from back to front, for those without Atmos, one could imagine this moving through the overhead speakers. Mostly, we get more subtle sounds, however, lots of room ambience, and a wide stereo field with strong directionality. The dynamic range is natural, low end is very deep, with just a hint of bominess in a few spots. Dialogue is clean even when it gets loud.

Supplemental Materials
[Rating:0.5/5]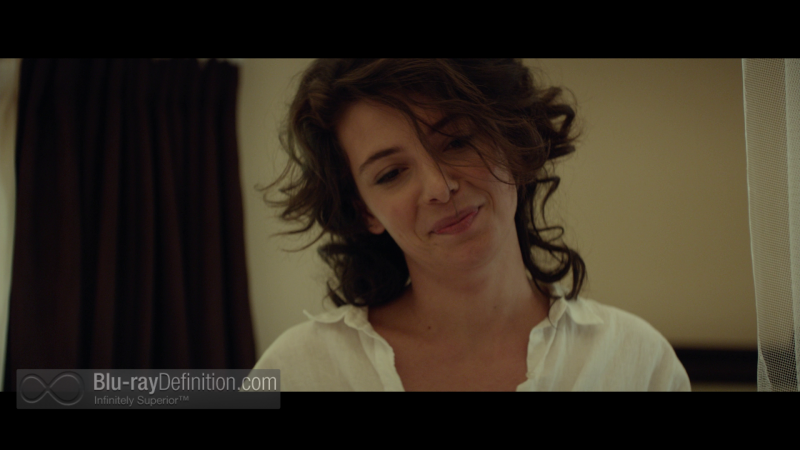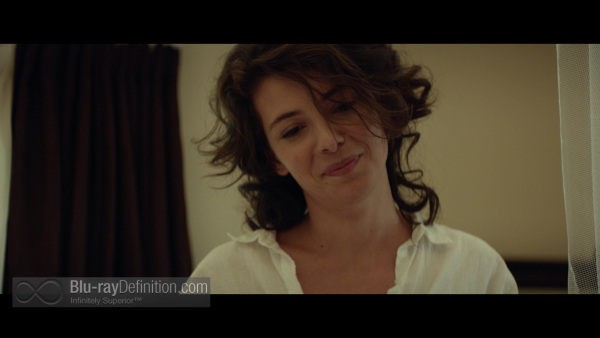 It seems almost inconceivable that such a high profile film in 2015 with so many top performers would be released on Blu-ray without a single supplement, but that's the case with The Gunman. The only thing on this disc are trailers for non-related films. At least Universal does provide a DVD of the feature film as well as iTunes Digital Copy and Digital HD UltraViolet.

The Definitive Word
Overall:
[Rating:3.5/5]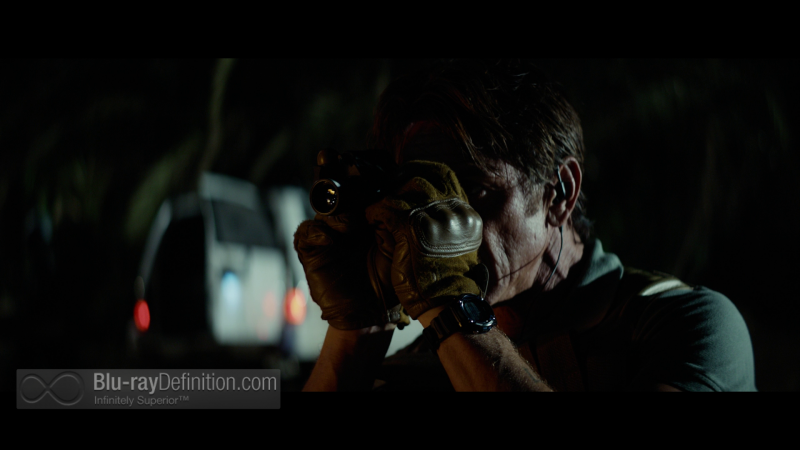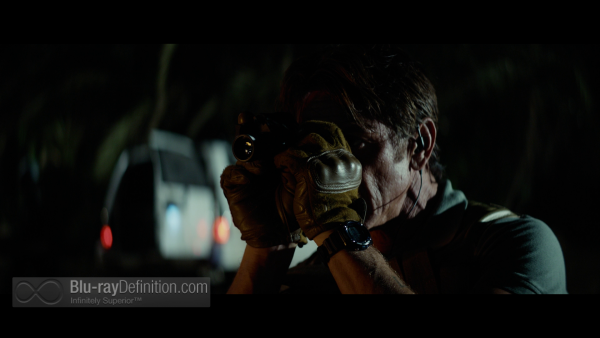 The Gunman could make for an interesting bit of popcorn entertainment, but it's reductive storyline and increasingly far-fetched plot twists make it easy to pass on, even as it has excellent picture and sound on this Blu-ray release.

Additional Screen Captures
[amazon-product]B00VXU96GK[/amazon-product]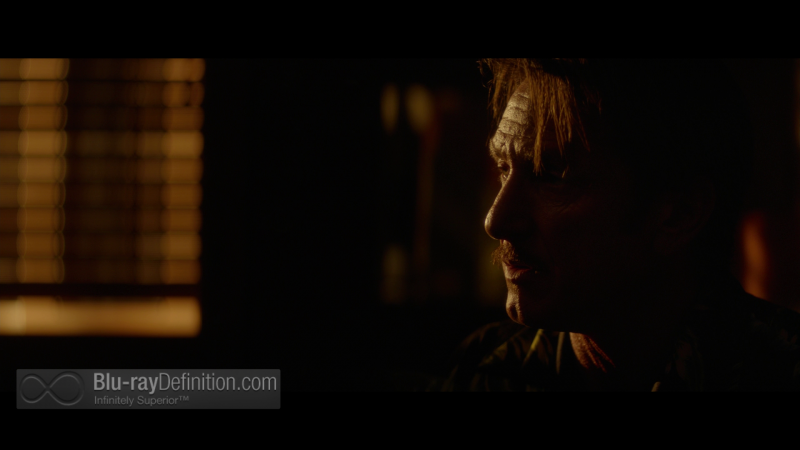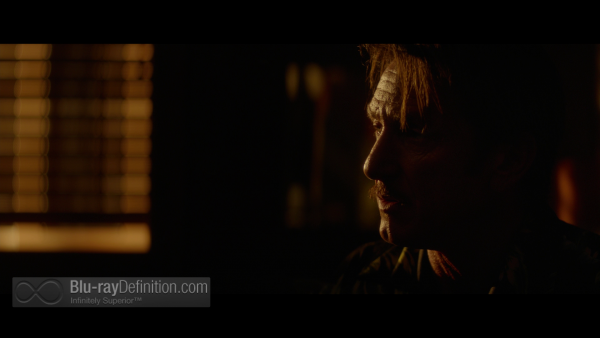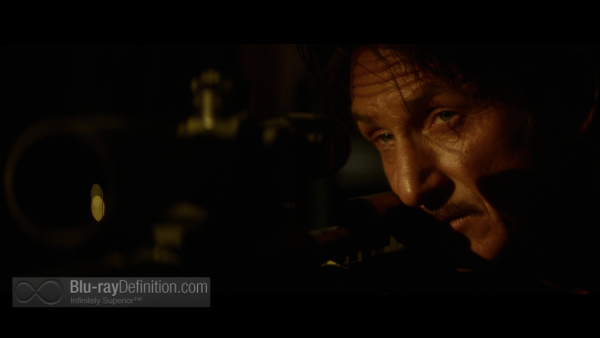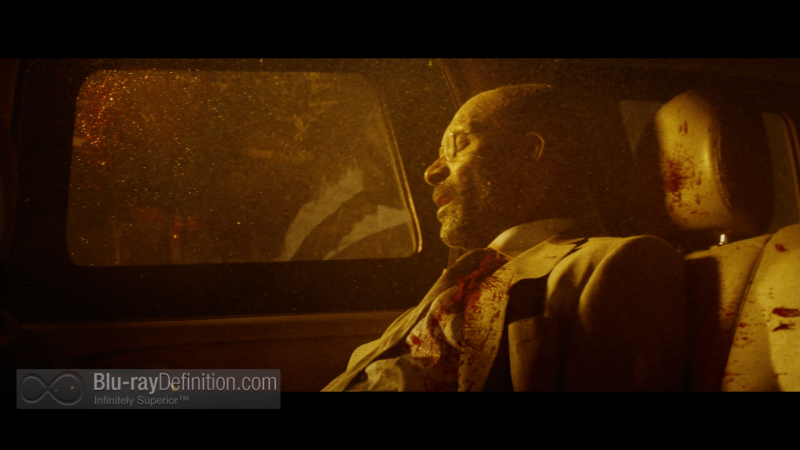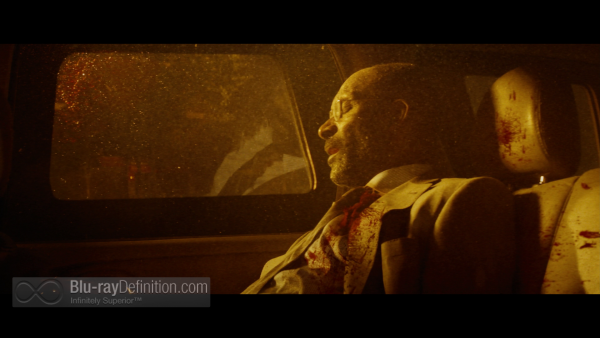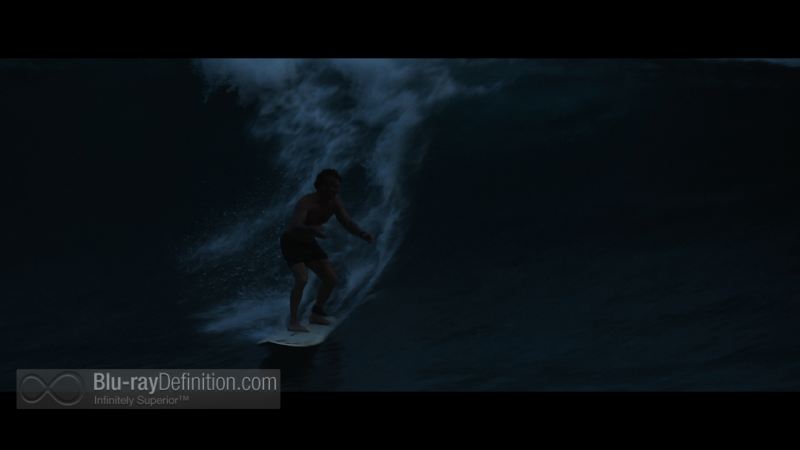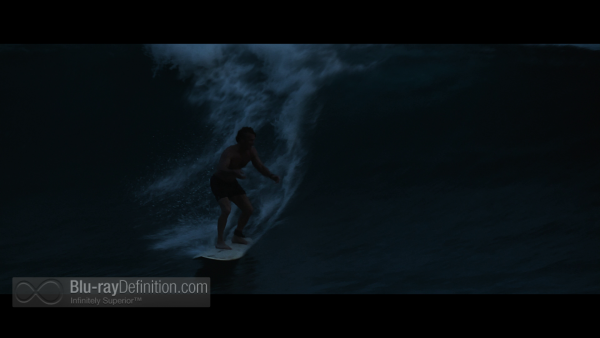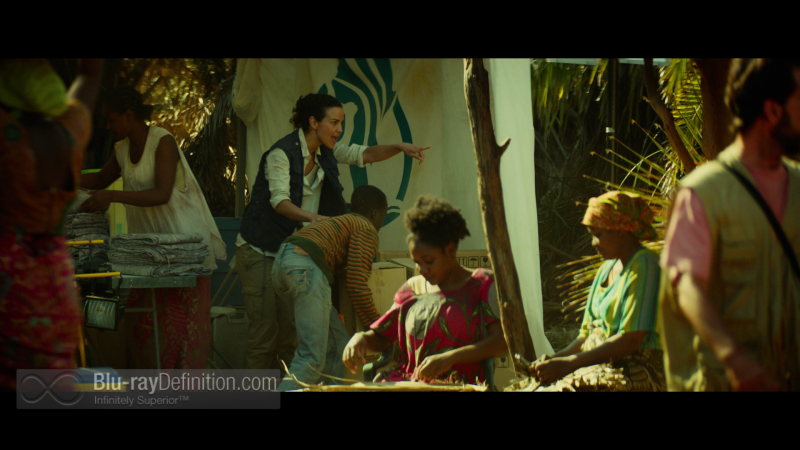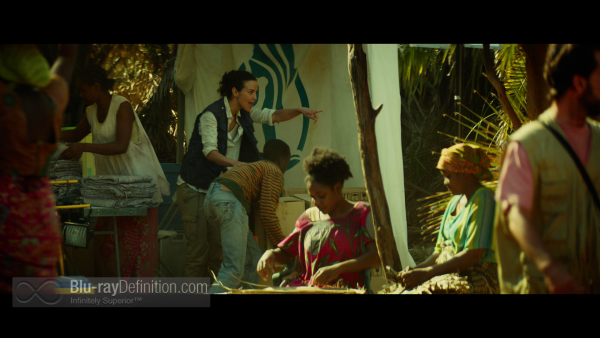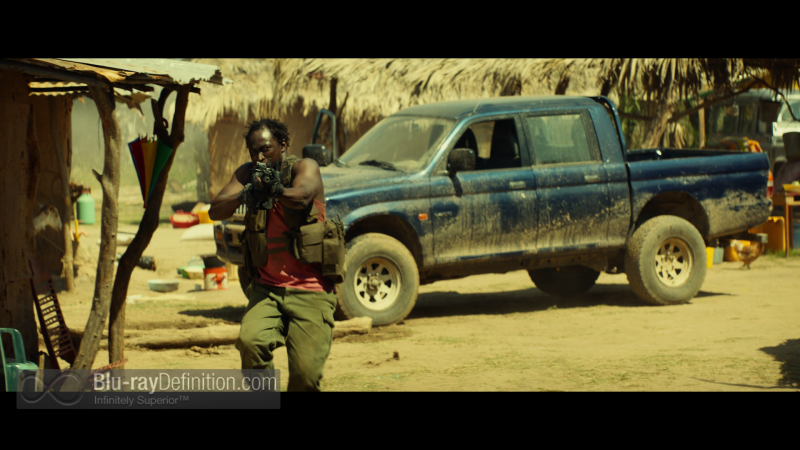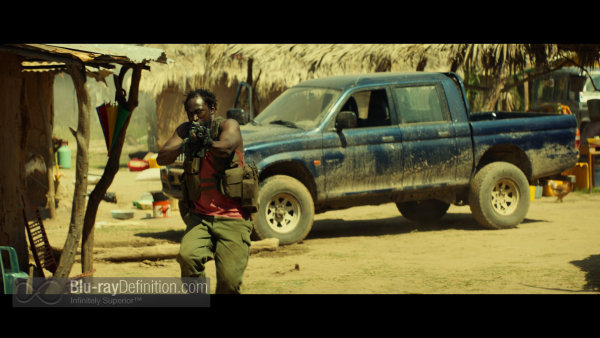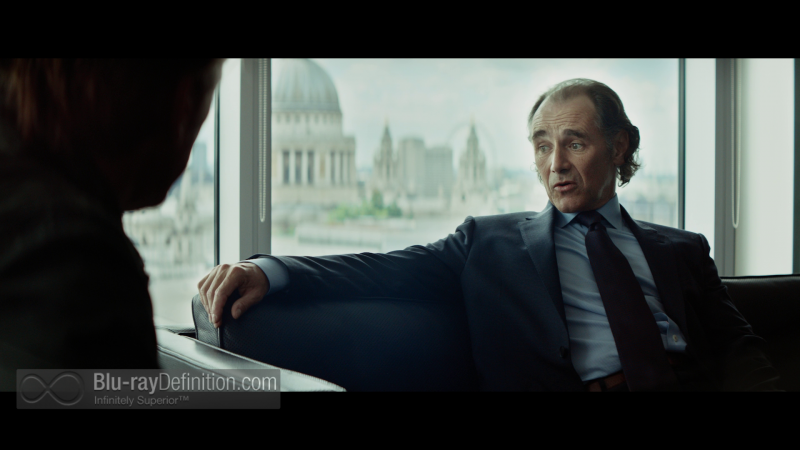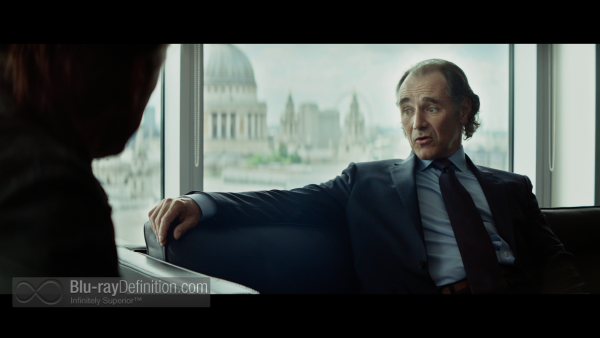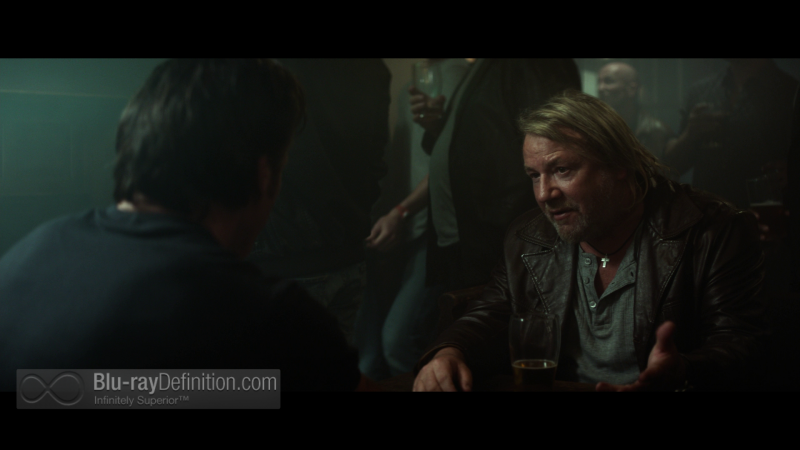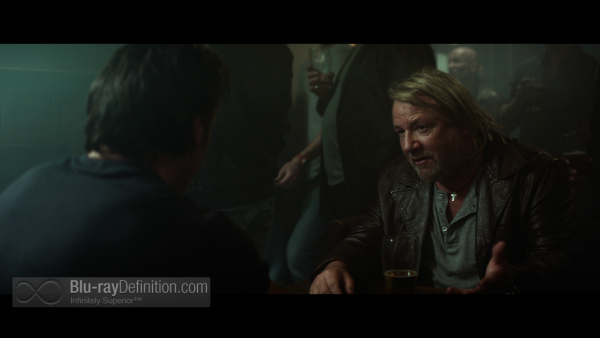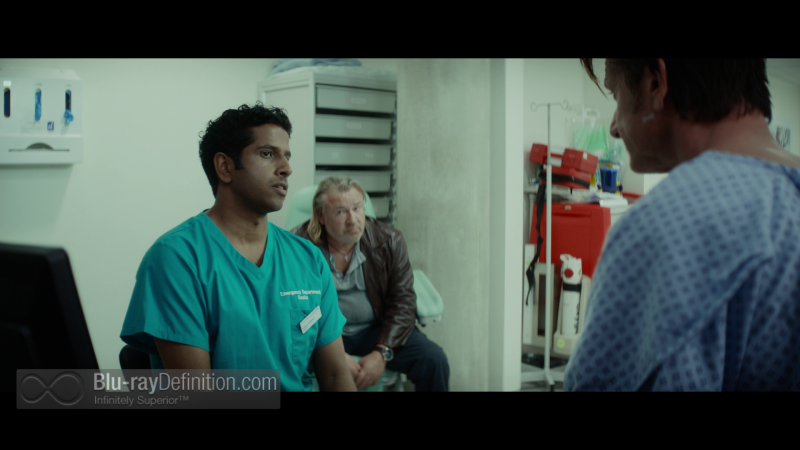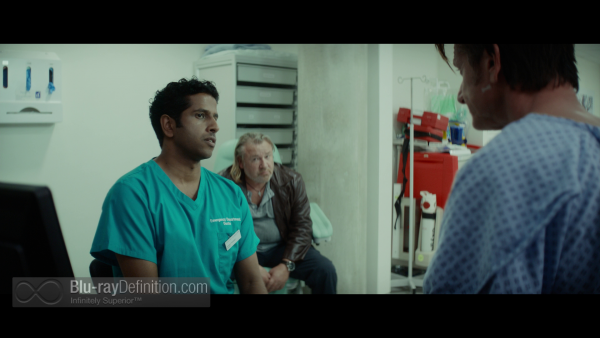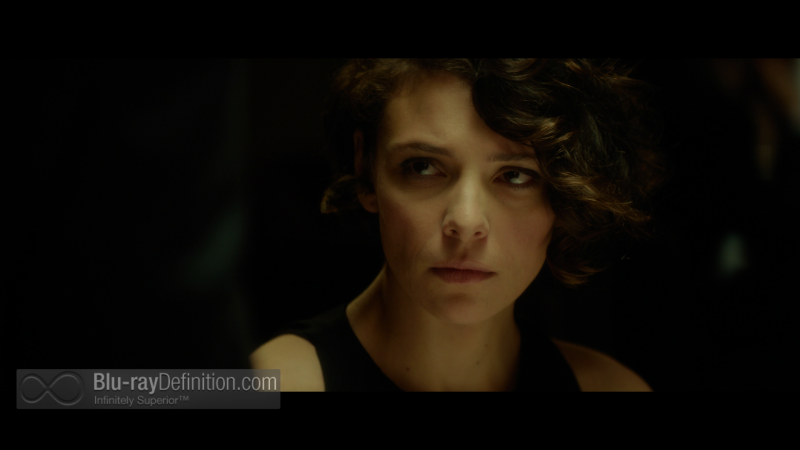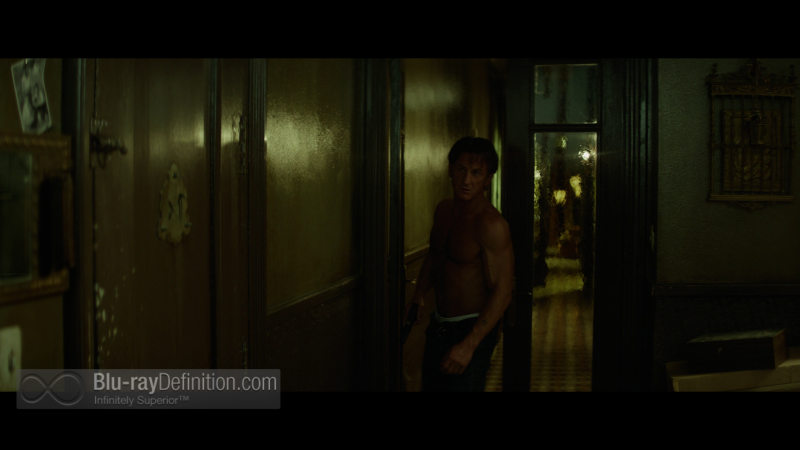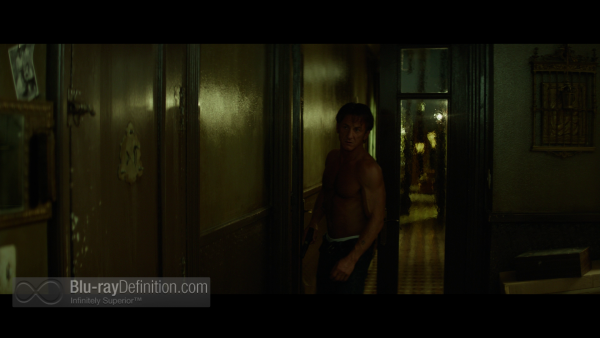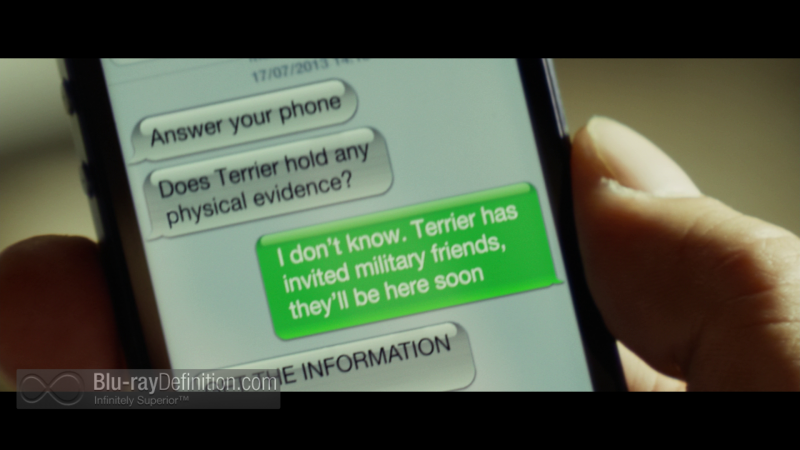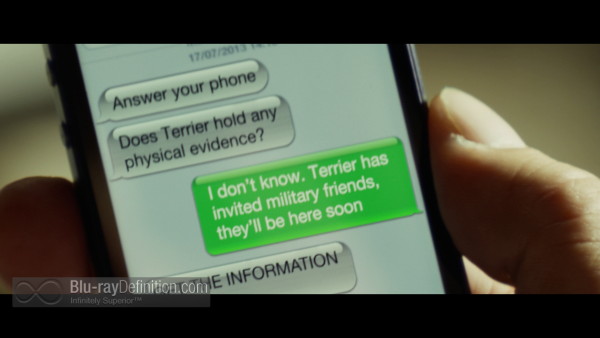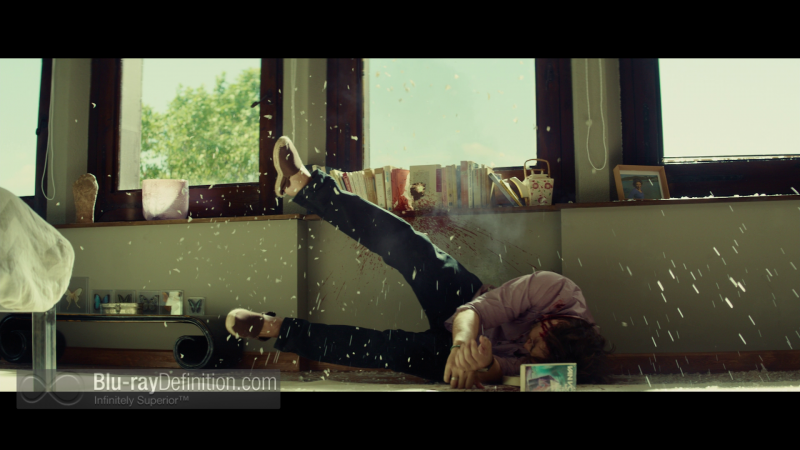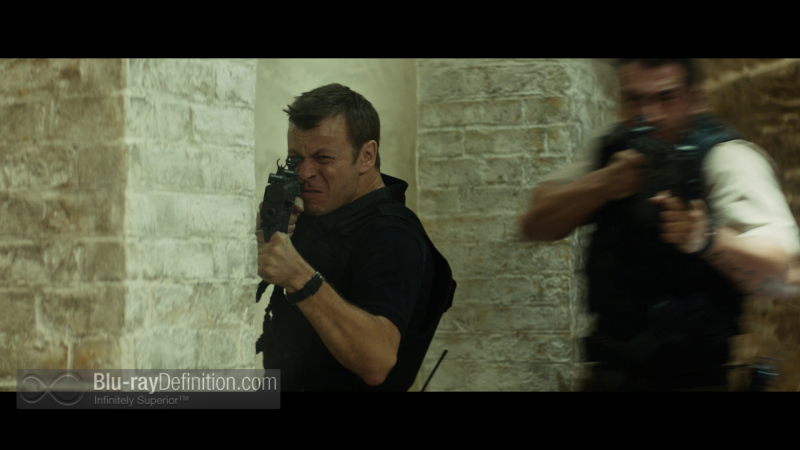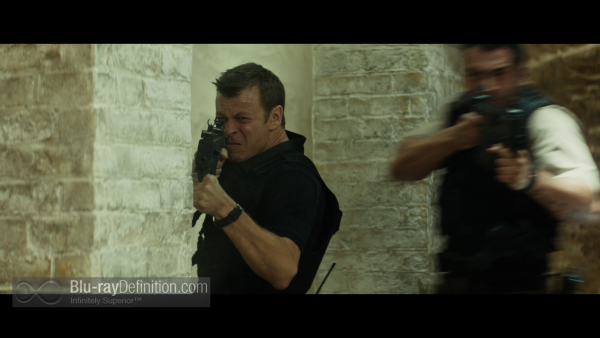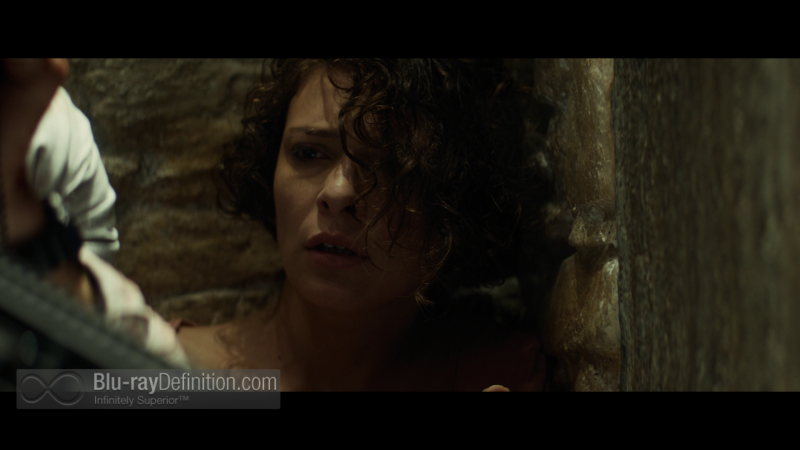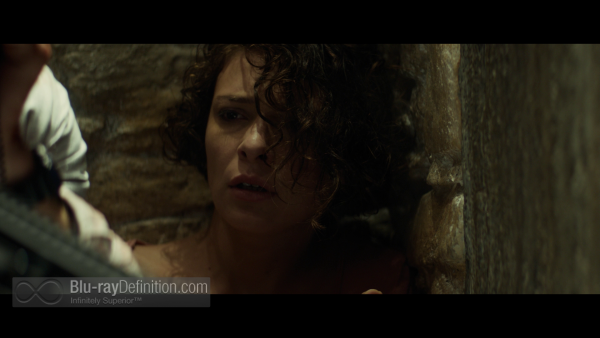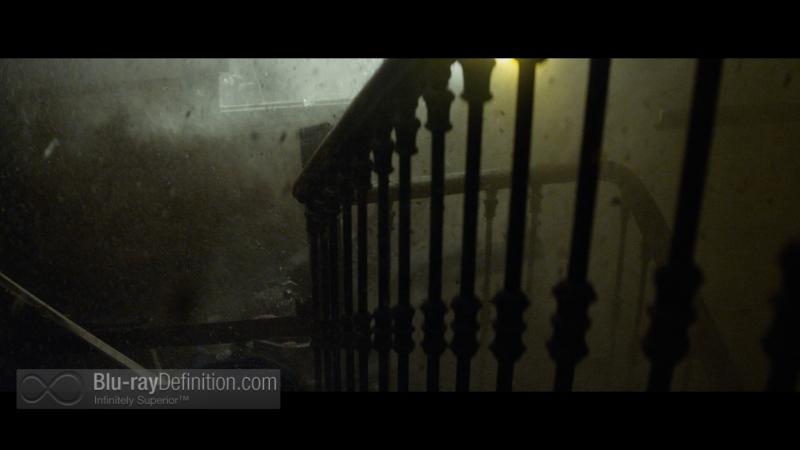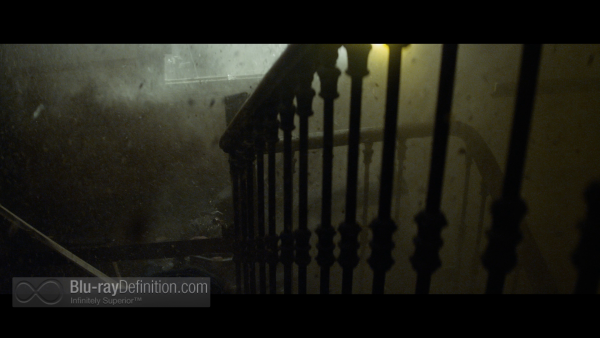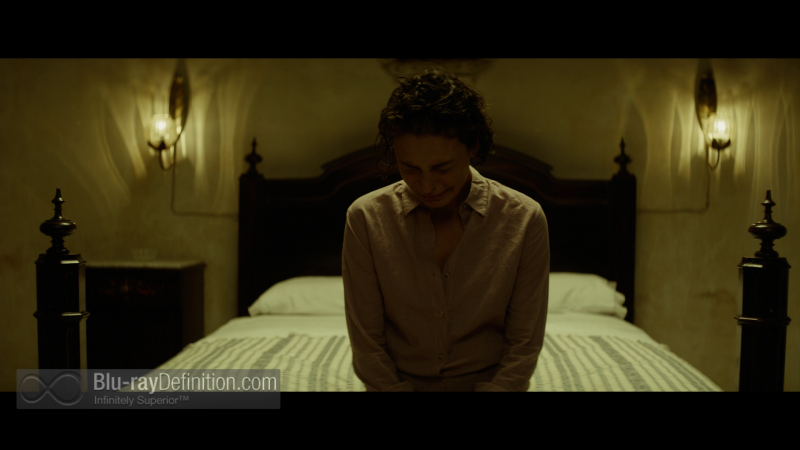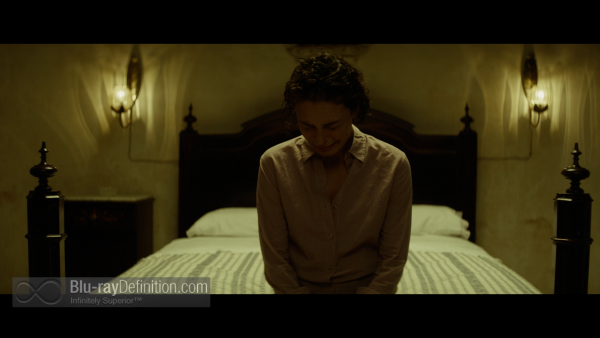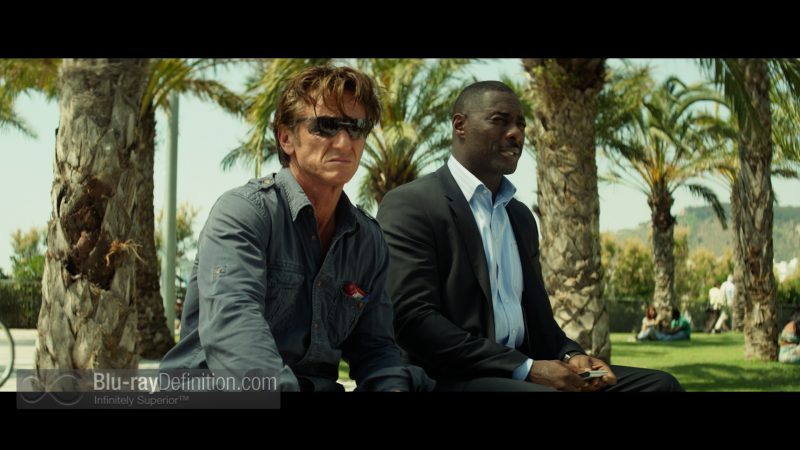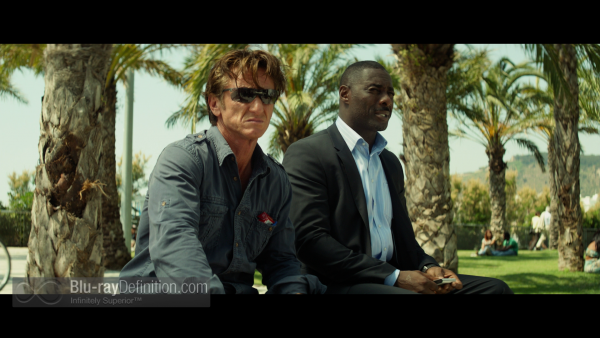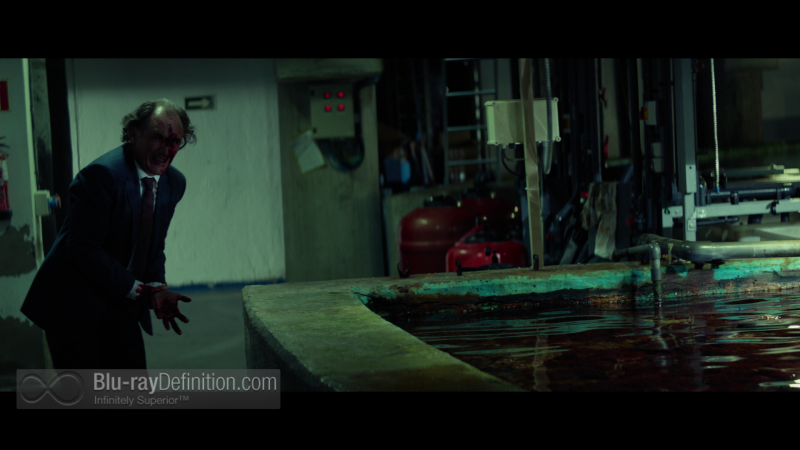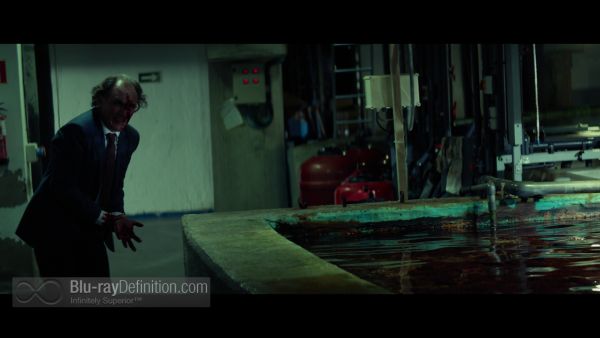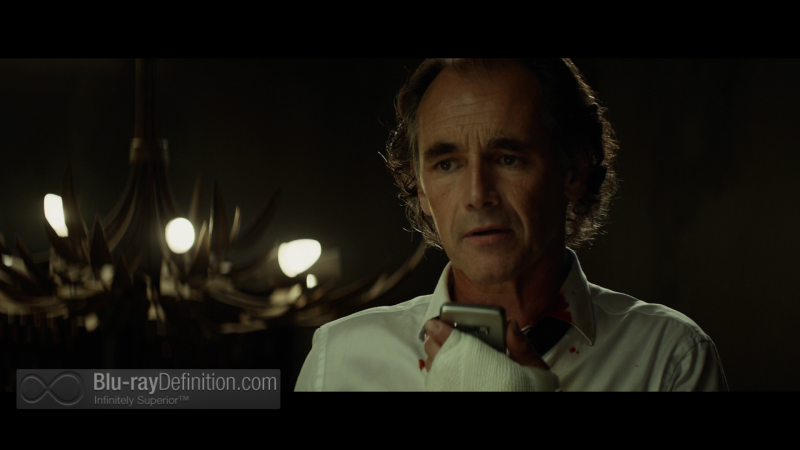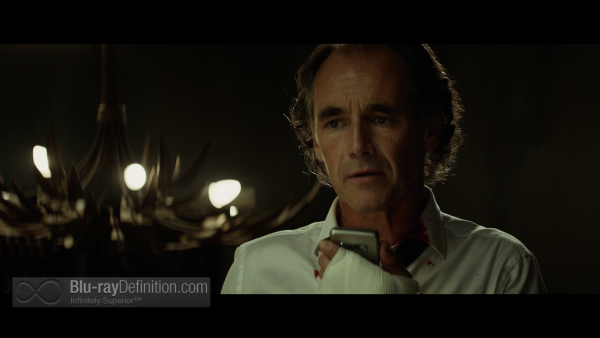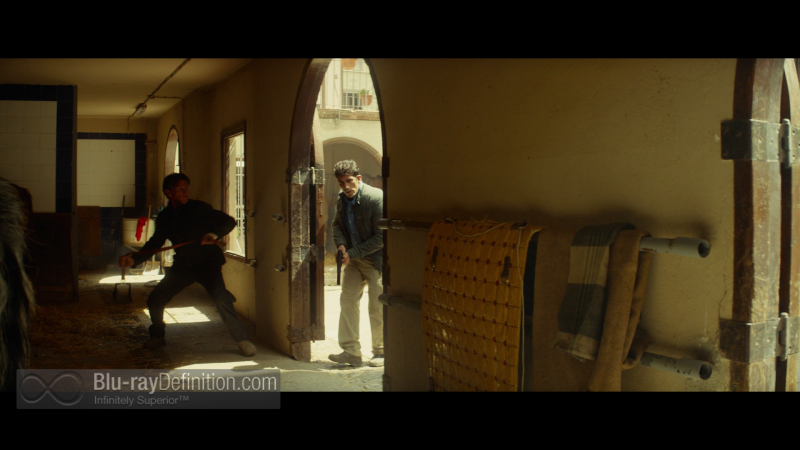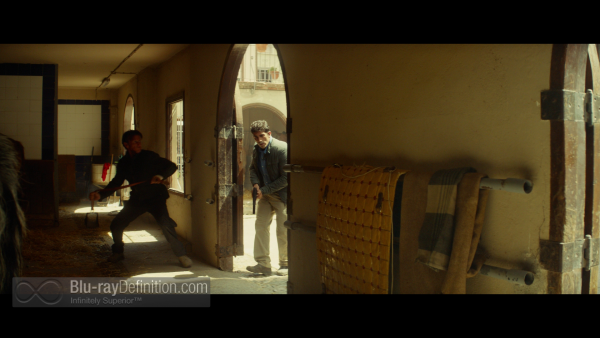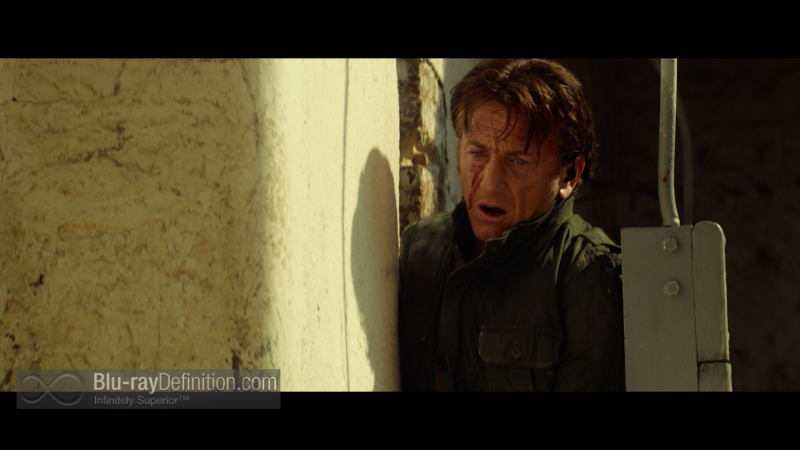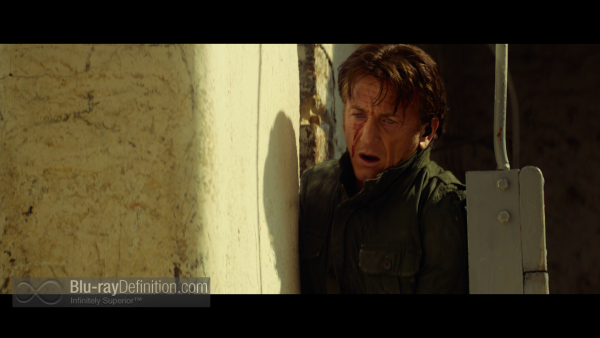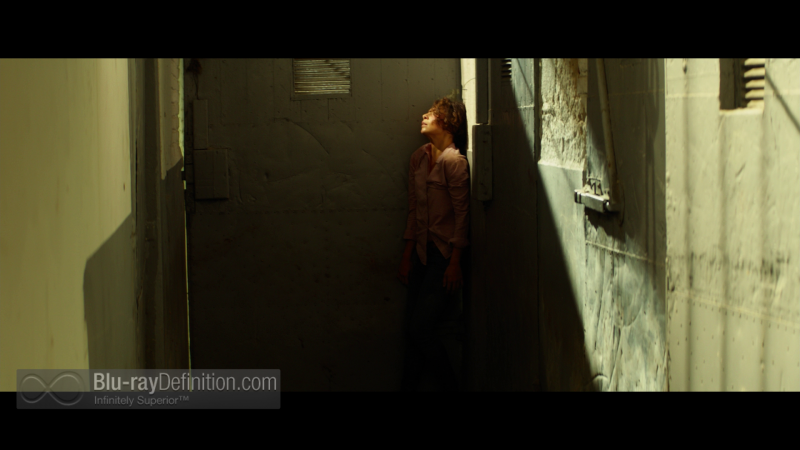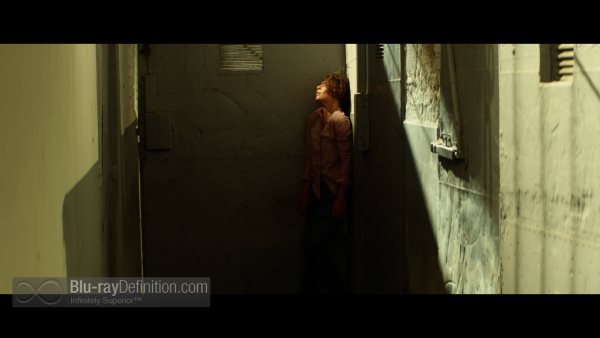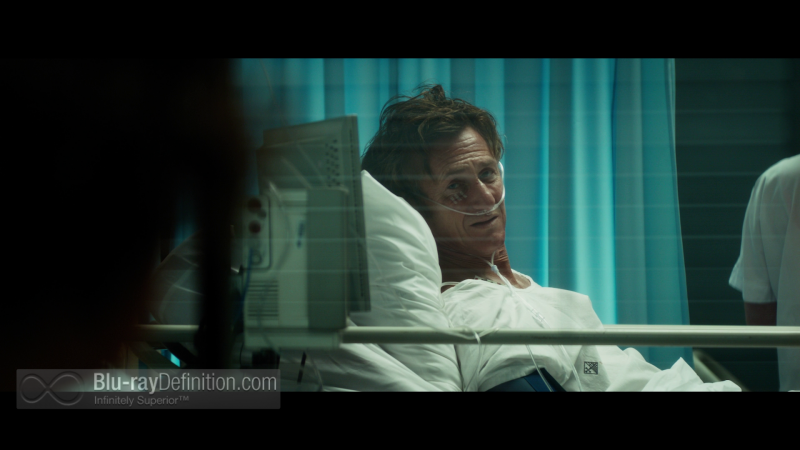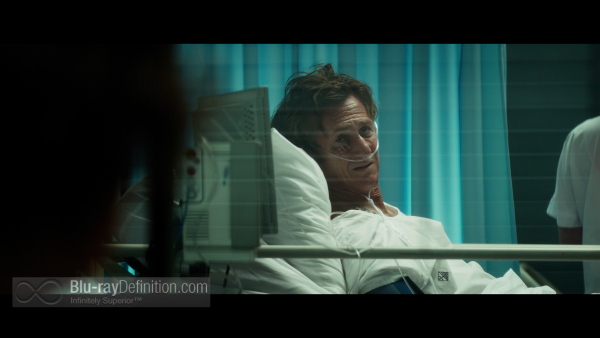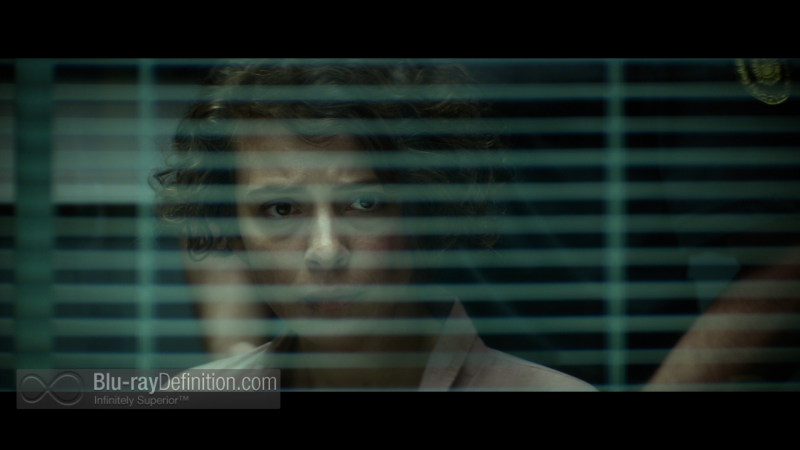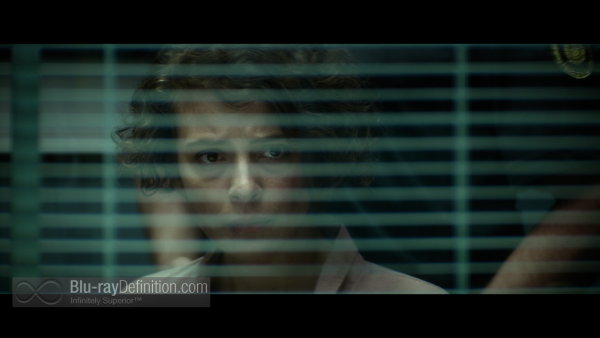 [amazon-product]B00VXU96GK[/amazon-product]