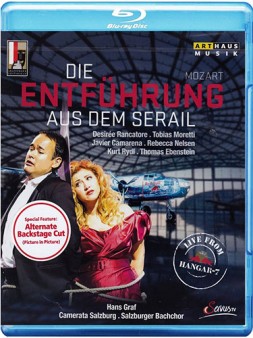 – –

The Performance
[Rating:3/5]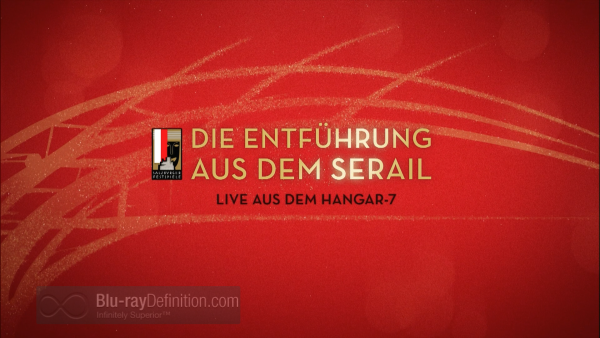 The 2013 Salzburg Festival had a number of highlights but this radical reconceptualization of Mozart's comic singspiel opera, Die Entführung aus dem Serail (The Abduction from the Seraglio) certainly created a lot of buzz. Shot on various locations at Salzburg's Hangar-7, Adrian Marthaler's industrial staging and modern wardrobe transport this work very far from its original setting in 18th century Turkey.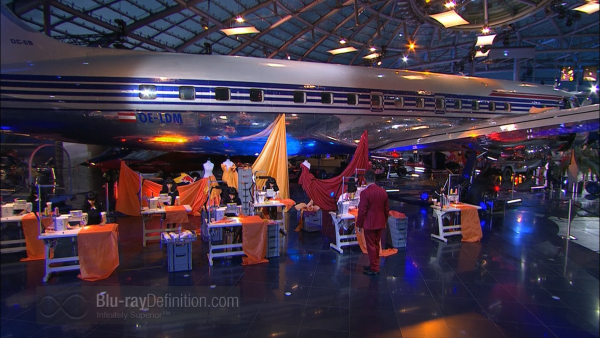 The opera opens with Belmonte (Javier Camarena) in search of his girlfriend Kostanze (Desiree  Rancatore). As we find out, Kostanze, her servant Blonde (Rebecca Nelsen) the fiancée of  Belmonte's valet Pedrillo (Thomas Ebenstein) and Pedrillo have been captured by Pasha or "Bassa" Selim (Tobias Moretti).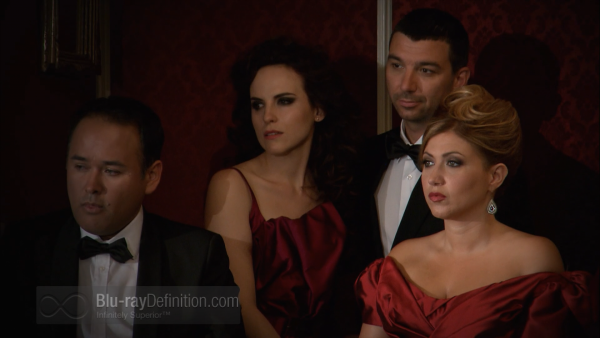 When Belmonte discovers this trio's fate, he works his way into the Pasha's palace and, with Pedrillo's assistance, plans to free the captives. Blonde is pursued by the Pasha's aide, the gruff Osmin (Kurt Rydl). The Pasha himself has designs on Kostanze. Pedrillo succeeds in getting Osmin drunk and, at least temporarily, the two couples are reunited.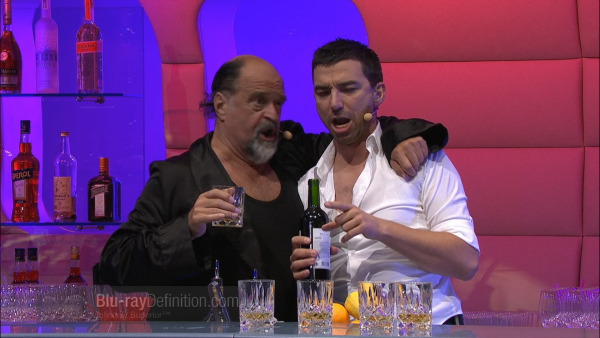 Osmin returns and foils the rescue attempt and all of the young lovers are imprisoned. When Pasha Selim finds out that Belmonte is the son of his lifelong enemy Lostados, he makes plans to execute the young man but has a change of heart and releases the hostages. The opera ends with the lovers rejoicing while Osmin glowers in disgust.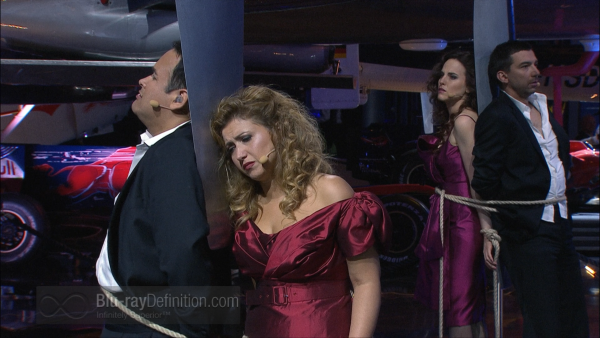 Marthaler's reworking of this traditional German opera transports Pasha Selim's "harem" to the world of a high-fashion atelier as he tempts Kostanze with lavish gowns and other goodies. The hangar features exposed metal beams, complex walkways, airplanes (of course), and a large group of "extras" that constitute the audience.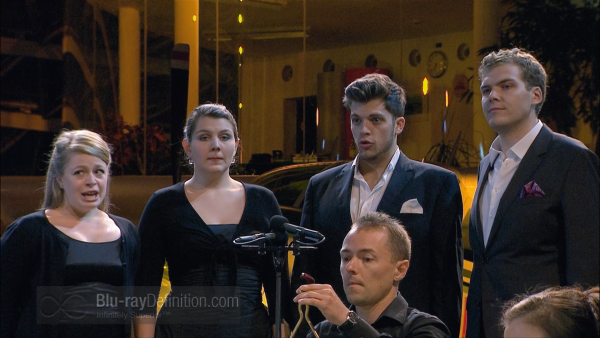 Maestro Hans Graf deals pretty effectively with the substantial challenge of being far removed from the singers who are not only miked but get musical cues through their earphones. Entführing like its comic successor Cosi Fan Tutte succeeds or fails on the strengths of its sextet of principals.  While we can all delight to the honey-voiced tenor Camarena, we get fairly shortchanged with Rancatore's shrill soprano, and Rydl's quavering bass. Tenor Ebenstein and soprano Nelsen give decent if not memorable accounts of the young lovers while speaker Moretti's hoarse voice tends to grate on one's ears.
Video Quality
[Rating:4/5]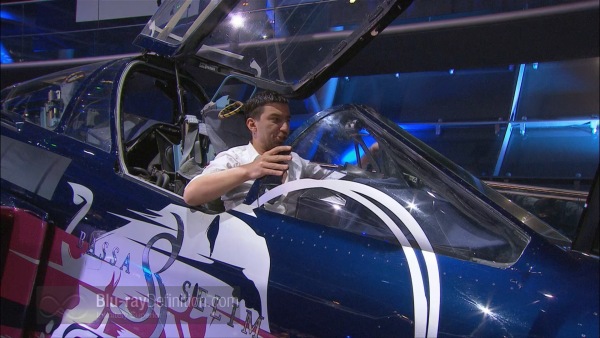 Capture of detail and color palette are quite good. Video director Felix Breisach's cameras do one heck of a job keeping up with all of the angles and skews of this very complex set. However, the video units are in nearly perpetual motion, enough so that viewers prone to motion sickness might be advised to sit farther than usual from their displays. I also found the supernumeraries, strewn around the stage, to be distracting.
Audio Quality
[Rating:4/5]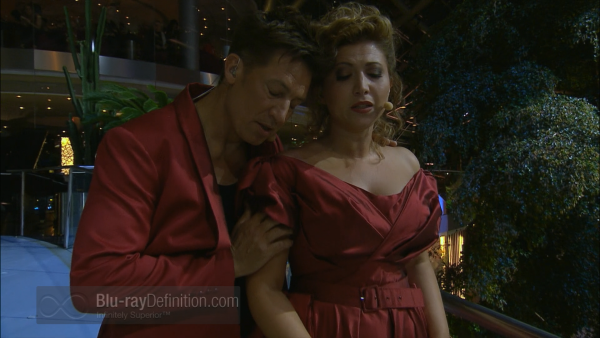 The coordination of voices and orchestra reflects a modern miracle of communication. The singers are a bit more prominent than one would hear in a conventional opera house setting. The surround channel version is to be preferred although the LPCM 2-channel option is quite fine. As this is a working airport, there is the occasional background noise of planes taking off or landing.
Supplemental Materials
[Rating:2/5]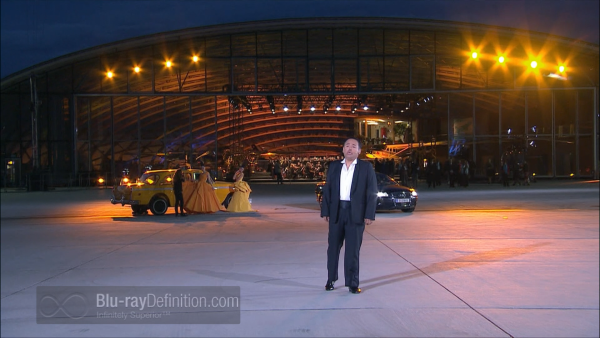 The accompanying booklet provides performance credits, track listings, and a background essay by Ronny Dietrich. Video extras include:
"The Making Of"  (26:32) (LPCM Stereo 48kHz/16-bit): a behind the scenes featurette describing the creation of this avant-garde production.
Arthaus Musik trailers for other classical Blu-rays in their catalog
An alternative "backstage" cut of the production is also included. Frankly, I found the novelty of this PIP feature to wear thin very quickly.
The Definitive Word
Overall:
[Rating:3.5/5]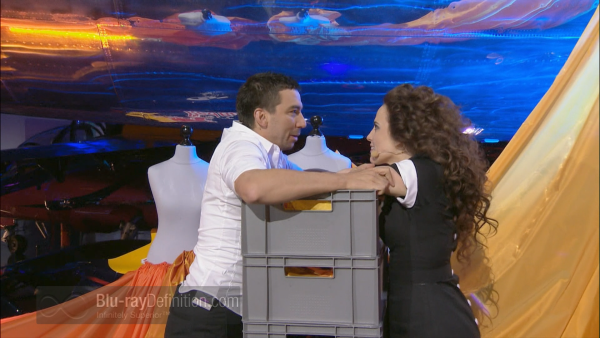 I have always considered Die Entführung aus dem Serail to be one of Mozart's comic masterpieces and, in many respects, the equal of his more popular Die Zauberflote, also a singspiel work. However, and this is the big "however," Entführung requires a cast of six strong singers to give the opera its due, and here we get only one at best (Camarena) with perhaps two stars-in-the-making (Nelsen and Ebenstein). With the availability of Christoph Loy's 2010 Barcelona production, his usual sparse sets notwithstanding, the two female leads (Diana Damrau and Olga Peretyatko), and the imposing bass of Franz-Josef Selig are reasons enough to make it the preferred Blu-ray version.
Additional Screen Captures
[amazon-product region="uk" tracking_id="bluraydefinit-21″]B00IXGNU8M[/amazon-product]
[amazon-product region="ca" tracking_id="bluraydefinit-20″]B00IXGNU8M[/amazon-product]
[amazon-product]B00IXGNU8M[/amazon-product]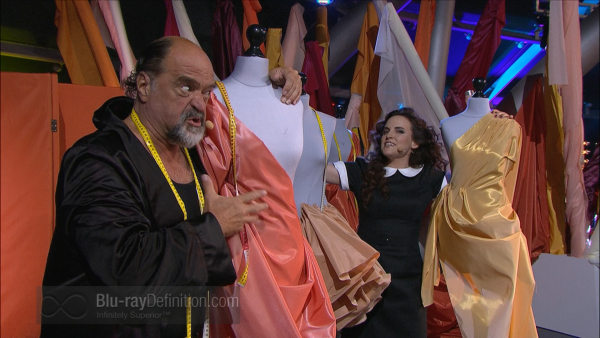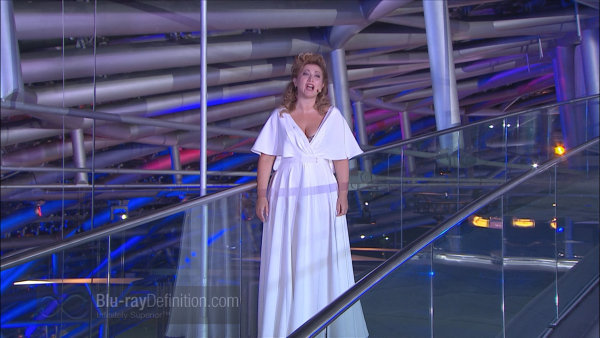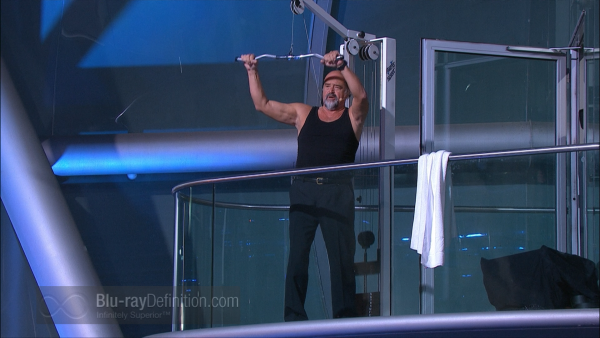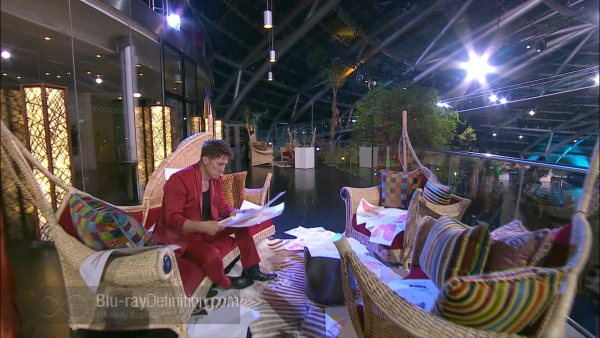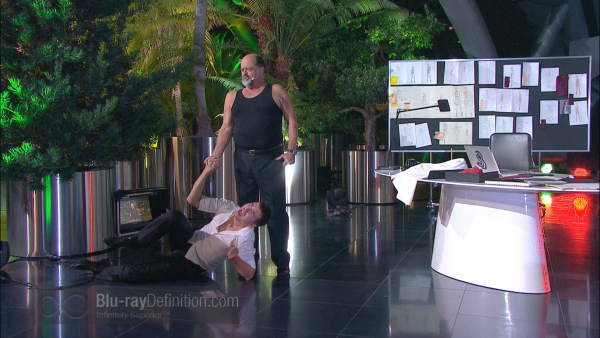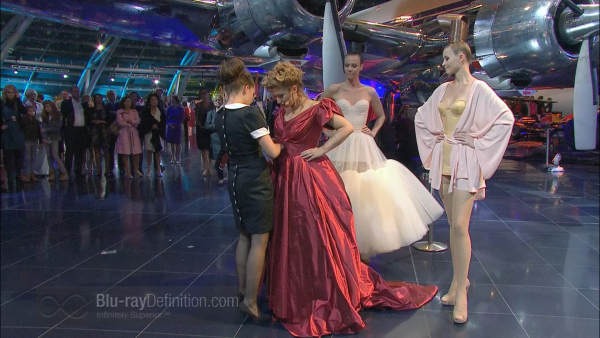 [amazon-product region="uk" tracking_id="bluraydefinit-21″]B00IXGNU8M[/amazon-product]
[amazon-product region="ca" tracking_id="bluraydefinit-20″]B00IXGNU8M[/amazon-product]
[amazon-product]B00IXGNU8M[/amazon-product]