Final Audio Design Pandora Hope VI
Final Audio Design has always made a strong case for private listening, judging from their extensive line up of high-end earphones like the recently reviewed Astell&Kern AKR02 In-Ear Monitors. More recently, FAD has entered the headphones arena with two models, the Pandora Hope IV and its big brother under review, the Pandora Hope VI.
You Look Simply Mahvelous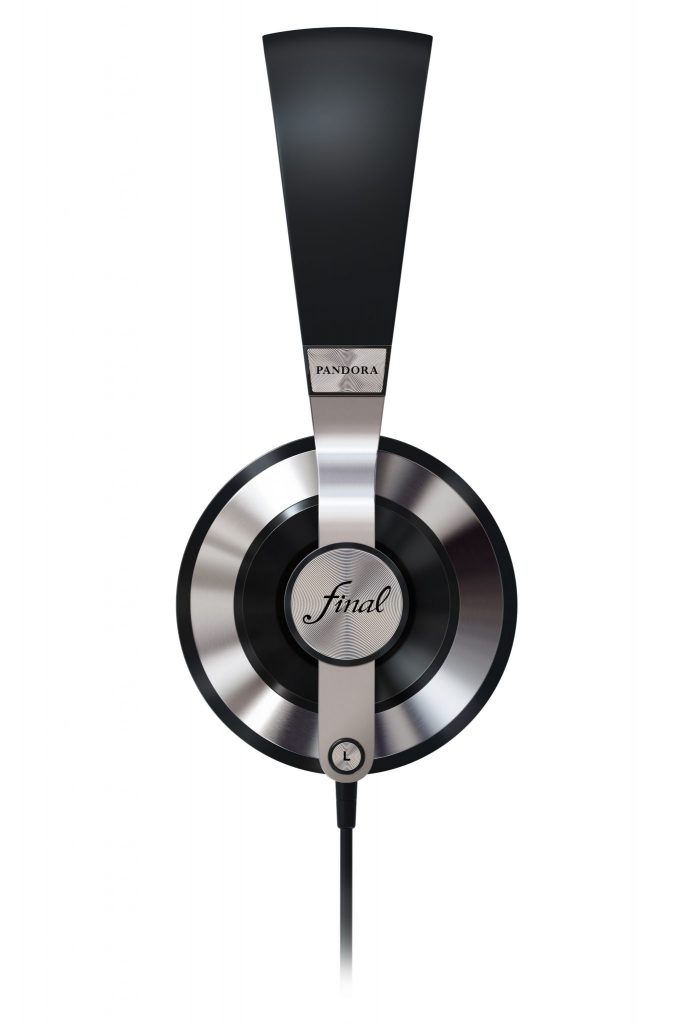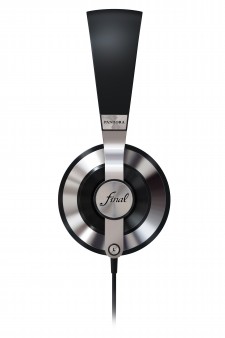 Form does not always relate to function but in this case, when I opened the folding door of a deluxe hexagonal black box, I was immediately struck by the soft furry lining cradling these handsome black and stainless closed-back phones.
Set up is a simple matter of plugging the bayonet-locking 3.5 mm mini-plugs of the cables into earpieces that feature soft leather surrounds and a fabric that covers the dynamic drivers. The surrounds can be easily replaced if necessary and the cables are not subject to touch noise. The padded leather headband has two stainless steel yokes that allow vertical adjustment of the earpieces for a proper fit.  In spite of their 480 g weight, the Pandora Hope VI's design allows comfortable wearing for extended listening.  With an 8 Ω nominal impedance, and terminated with a 3.5 mm mini-plug, these phones will match up quite well with most portable players on the market.
The Hope VI's secret weapon is a balanced armature mechanism (BAM), similar to what FAD uses in their high-end earphones, coupled to 50 mm dynamic drivers. The principal virtue of BAMs is their accurate reproduction of high frequencies, the very reason why they are used in hearing aids. However, headphones must also be able to reproduce low frequencies and generate a sense of acoustic space appropriate to the nature of each recording.  Solving this equation is essential to a satisfying headphone experience, and, spoiler alert, Final Audio Design gets this done.
Smooth Operator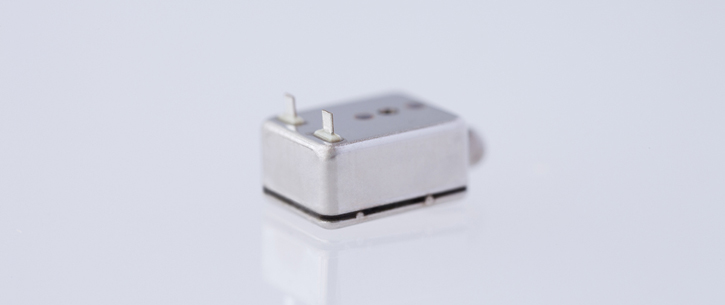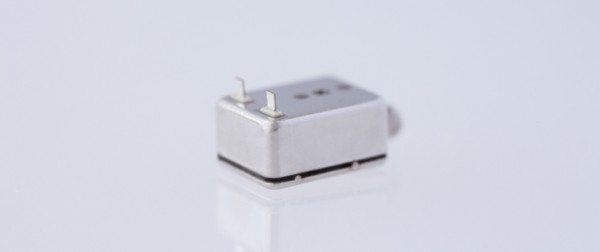 Those who attend concerts and other live musical events know that music whether in an orchestra hall, opera house, theater or lounge, unless amplified to death, is warm and vibrant, not harsh or strident.  Good recordings take these considerations to heart and, with artful miking, mixing, and equalization, try to bring us as close to the "live" experience as possible. With this in mind, I mostly focused on selections that reflected these qualities. For sound sources, I used my Astell&Kern AK240 Portable High Fidelity Audio System, one of the best, if not the best, small digital players on the planet.
Starting with a CD-quality FLAC file (44kHz/16-bit) of Esperanza Spalding and Gretchen Parlato duoing on the Brazilian song "Inutil Pasaijem" (Chamber Music Society), I was immediately struck by the clarity and immediacy of both voices, every syllable distinct, and the articulate yet full sound of the acoustic bass.
Getting a full orchestra to occupy the space between your ears is an entirely different matter. A go-to track for this experience is Reference Recording's 176kHz/24-bit FLAC file of Eiji Oue and the Minnesota Orchestra's performance of the suite from Stravinsky's "Firebird Ballet." While beginning quite softly, individual sections of the orchestra make their respective entrances until, at 9:20, a huge bass drum jolts you out of your seat. The details of strings and brass were quite distinct, the drum beats deep and palpable. Another RR orchestral 176kHz/24-bit FLAC track has Oue and the Minnesotans taking on Rachmaninoff's "Symphonic Dances." The Hope VI did justice to the throbbing bass line in the first section. Finishing up the low-end sonic feast, I turned to Aaron Copland's own reading of his "Fanfare for the Common Man" (CBS FLAC 44kHz/16-bit) and its famous kettledrum intro. Again no problems here, big bass, fat brass, and huge space surged out of these ear speakers. The Hope VI smoothly handled transitions in dynamics and timbres of all of these works.
Moving to the pop world, Robbie Robertson's "Somewhere Down That Crazy River" kicks off with heart-stopping drums and the singer's voice quite forward in the mix (44kHz/16-bit). A well-recorded in-the-studio track for starters, the Hope VI got everything just right, bringing out a number of background details that I had not previously heard. Hours of listening later, I went to a DSD download of Michael Jackson's iconic "Thriller," a special effects track that has it all: churning bass, howling wolves, creaking doors, automated clapping, Vincent Price's smooth baritone, and, of course, the King of Pop's voice coming right at you. The Hope VI missed nothing on this one.
Did I listen to (gasp!) mp3 files? Yes, a few like The Bee Gees "Jive Talkin'," Rick Astley's "It Would Take a Strong Man," and Cecelia Cruz's "Yo Vivere" ("I Will Survive"). While the Pandora Hope VI will never trick you into thinking that these are CD-quality files, the smoothness (there, I said it again) of these headphones expiates a lot of the sonic sins that this compressed format usually commits.
After many, and I mean many hours of listening, the same impressions kept coming back: these phones brought out most of what was best in each selection, with few if any additions or subtractions.
I could just keep on listening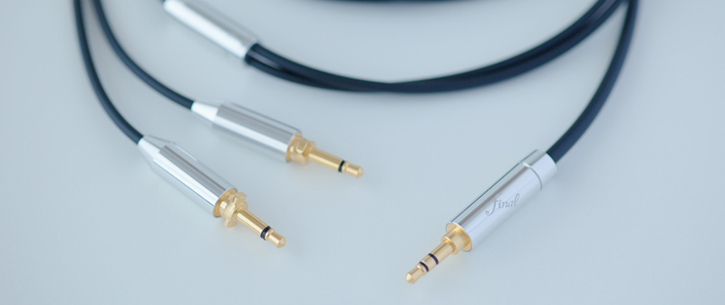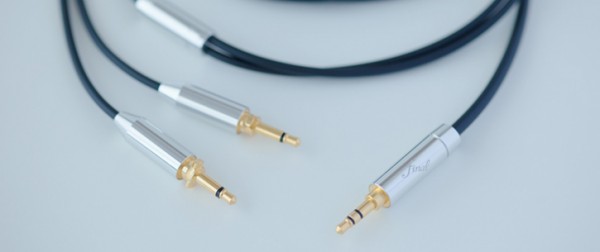 The Pandora Hope VI headphones were among the least fatiguing and most comfortable circumaural units that I have yet auditioned. Like most large and weighty headphones, they will make your ears warm after extended listening sessions (mine lasted up to four hours!) and they are a bit heavy on the head, but not excessively so.
Having the Audeze LCD-2, an open-back planar magnetic design on hand, I ran A:B comparisons with the same audio selections. While the LCD-2 costs $300 more than the Hope VI, and, yes, you do get what you pay for in terms of more air, bigger soundstage, and deeper bass, the Hope VI was never embarrassed or made to appear unworthy of your ears.
The Good
Excellent build quality
Comfortable for long listening sessions
Smooth well-balanced coverage of the sound spectrum
Cable not sensitive to touch noise
The Bad
Weight makes the ears warm with extended listening sessions
The Scorecard:
Design/Ergonomics:
[Rating:4/5]
Performance:
[Rating:4/5]
Value:
[Rating:4/5]
Overall:
[Rating:4/5]
The Definitive Word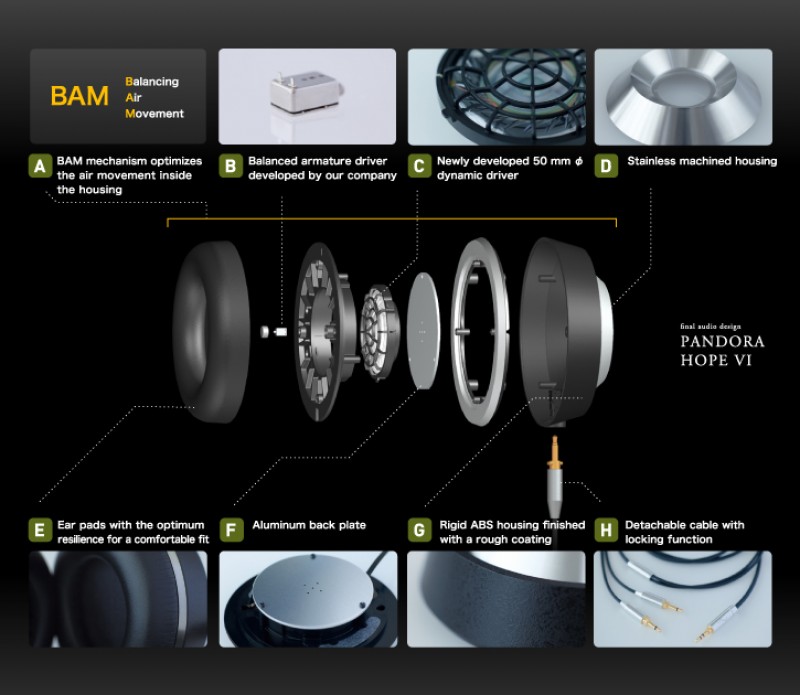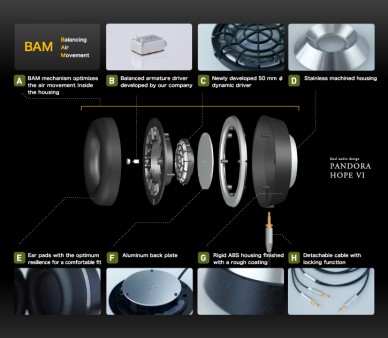 With the Hope VI's 3.5 mm mini-plug (there is an optional adapter for standard phone jacks) and with its low impedance, the Final Audio Design folks surely had portable players in mind like those from Astell&Kern (both are distributed by iriver) as primary listening sources. The Pandora Hope VI seems nicely voiced for the AK240 digital player and although not tested with the other A&K players, these phones would most likely do well with them. Would lower-fi iPods benefit from the Hope VI as well? They might, but I did not bother to find out in this review as the shortcomings of mp3 files played through the iPod DACs would become only more obvious, and, in the end, your ears would compel you to splurge for higher quality digital playback systems. For those lucky listeners who already own or are considering the purchase of such higher quality players, the Hope VI phones will certainly join the short list of contenders for their private ears.
Specifications:
Case: Stainless steel, leather, plastic
Driver: Hybrid custom-made Balanced Armature Mechanism/ 50 mm Dynamic Driver
Impedance: 8 Ω
SPL 105 dB
Length:  1.5 m
Weight: 480 g
More Information:
Final Audio Design Pandora Hope VI (SRP $699 USD)
[amazon-product]B00L4ECLIA[/amazon-product]