– –

The Series
[Rating:3.5/5]
Muv-Luv: Total Eclipse is based on the visual novel/PC game of the same name from the Muv-Luv franchise. It's a sci-fi/mecha action story set on an Earth with an alternate timeline and contains some elements of romance, mild fan service, romance.
In a world where the nations of Earth have followed a different path in the 20th and 21st century (Japan is still an Imperial power, the Soviet Union never dissolves and is at war with its Western neighbors, etc.), the planet is invaded by aliens creatures called BETA. Overwhelmed by the power and numbers of BETA, humans are slowly beaten back by the alien invaders and embark on a project to develop humanoid shaped robotic battle machines/mecha called Tactical Surface Fighters (TSF) to fight back. The story follows two protagonists, the female Takamura Yui, who years earlier lost all of her friends in a BETA attack when she was still a trainee, as she heads UN project and an international crew of TSF test pilots in order to develop a new, more powerful TSF, and the "top gun" half-Japanese-American test pilot Yuya Bridges with whom she butts heads with.
The series is fantastic to watch just for its animation quality in the action sequences and the development of the relationship between Yui and Yuya. The 30-year timeline, especially early on, does go by a bit too quickly, however. A little more history and background on the various nations would have gone a long way to establish the tenuous relationships between the international crew of pilots who all come together on the UN project, especially with the two Russian "sisters" who seem to be the enemies of everyone.
Still, as each episode goes on and the series goes by, it becomes more and more addictive, involving us in the lives of each of the characters and their survival. The slowly developing hint of romance and jealousies because of it between a few of the characters makes it just that much more interesting.
The animators allow for just some slight fan service, mostly in the very formfitting uniforms on the female figures, and the mecha, while not innovative in design, look great during the action sequences. Some of the character designs, especially faces, are a little too similar.
Video Quality
[Rating:4/5]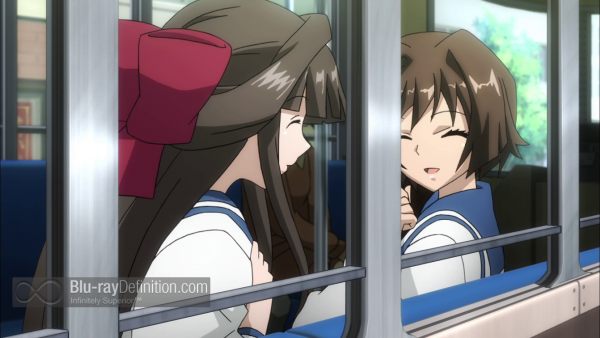 Muv-Luv: Total Eclipse gets a good AVC 1080p encodement to Blu-ray from Sentai Filmworks that is only hampered by some color banding that appears from time to time. Otherwise, the image looks clean with detailed line art, strong color saturation and good contrast.
Audio Quality
[Rating:4.5/5]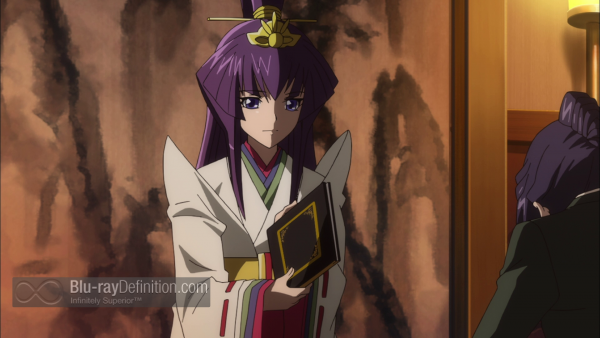 The original Japanese-language stereo soundtrack is provided as well as an English dub, both in DTS-HD Master Audio 2.0. Both mixes sound nearly identical, with only some slight differences in the tonality and reverberation on dialogue. Although it is only a stereo mix, the sound is good give the amount of action sequences in this series. Separation is strong and dynamics are wide, with some deep low end, given there is no LFE (assuming your speakers are capable of conveying those frequencies without a subwoofer).
Supplemental Materials
[Rating:0.5/5]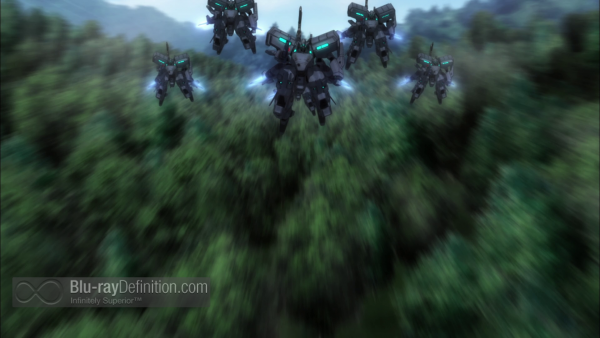 We get the clean opening and closing animations and additional Sentai Filmworks trailers.
The Definitive Word
Overall:
[Rating:3.5/5]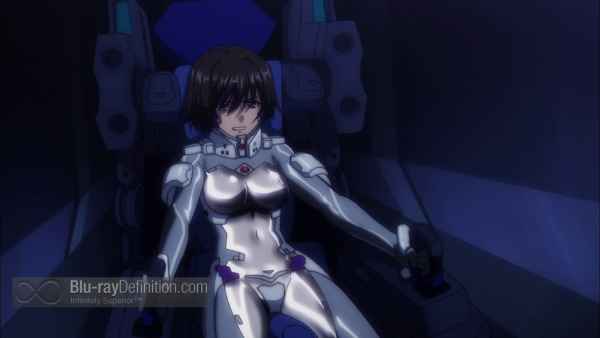 An involving mecha series that may be just a little uneven, but ultimately delivers the goods for a series in this well-worn genre, Muv-Luv Alternative: Total Eclipse is effective at building tension and making us care about the characters – plus it has some great action sequences.
Additional Screen Captures
[amazon-product]B00NW6KOCS[/amazon-product]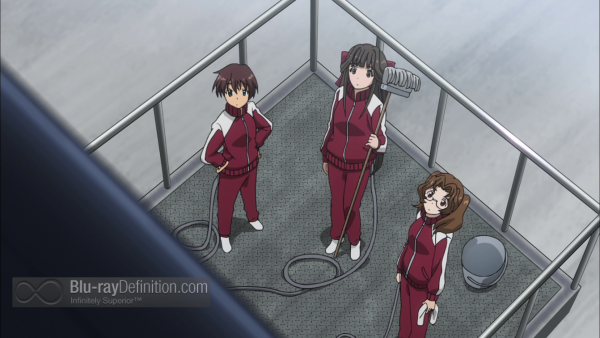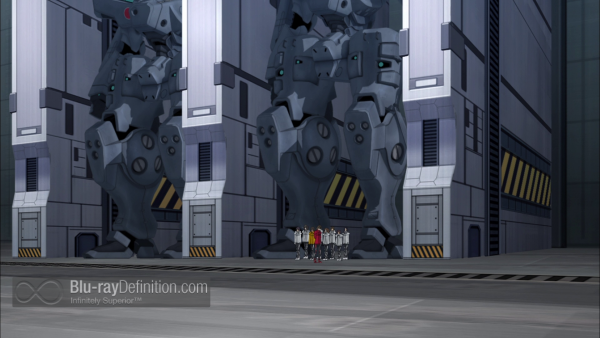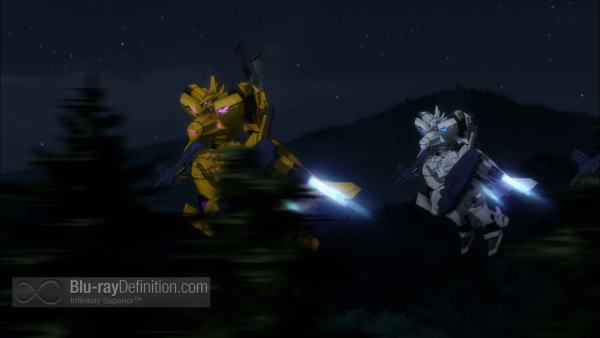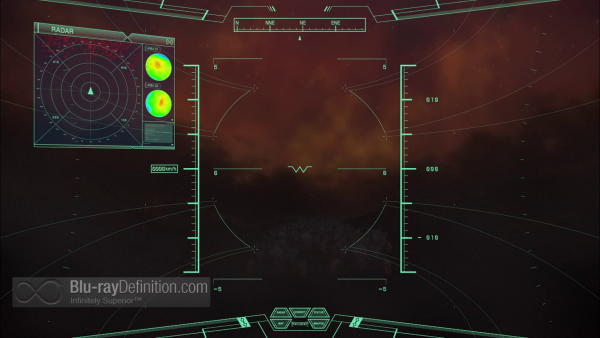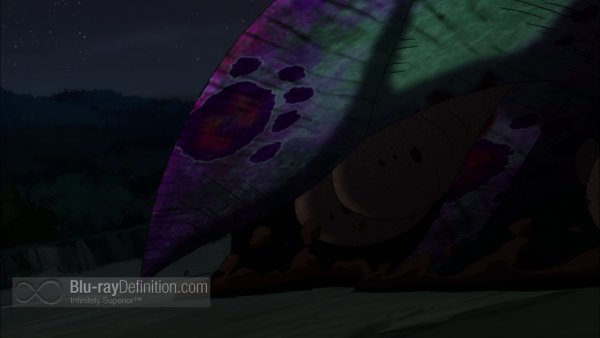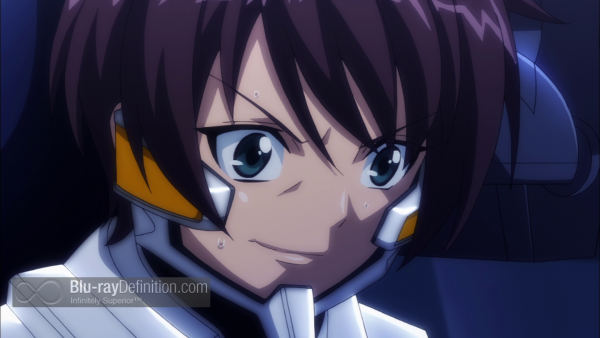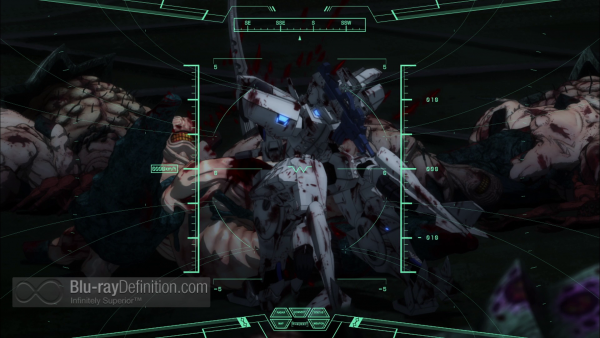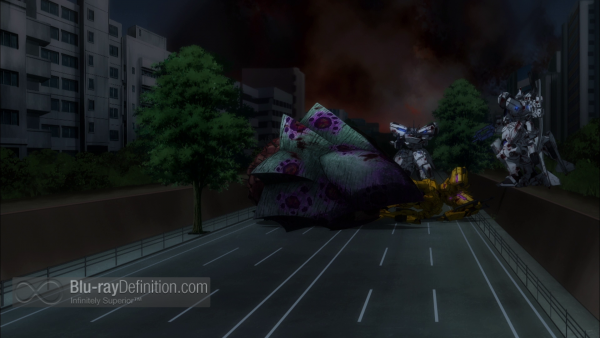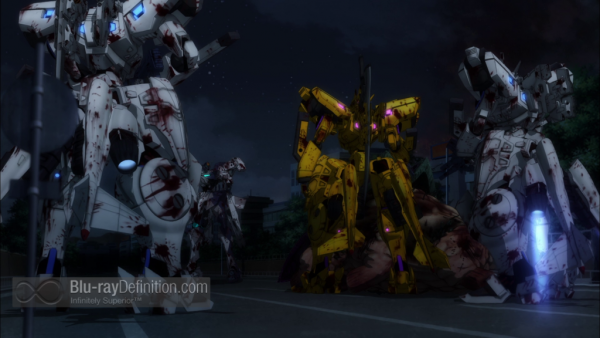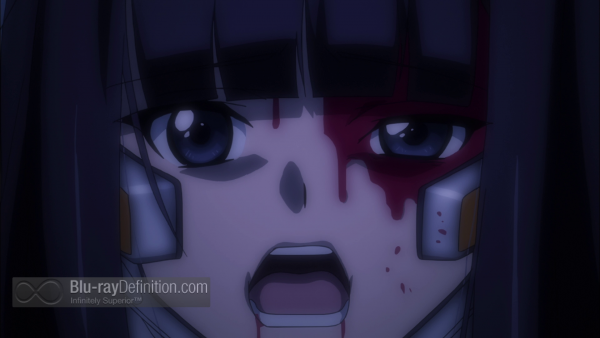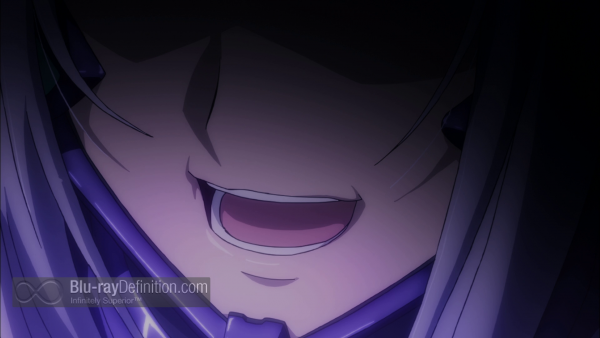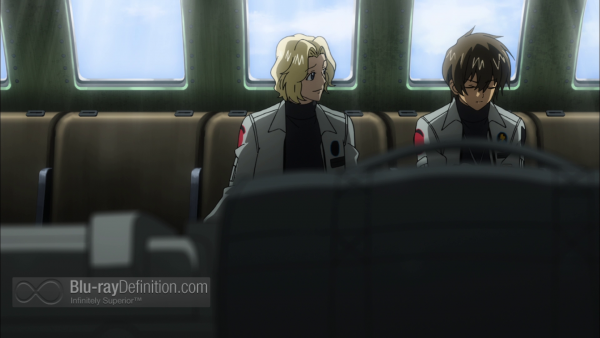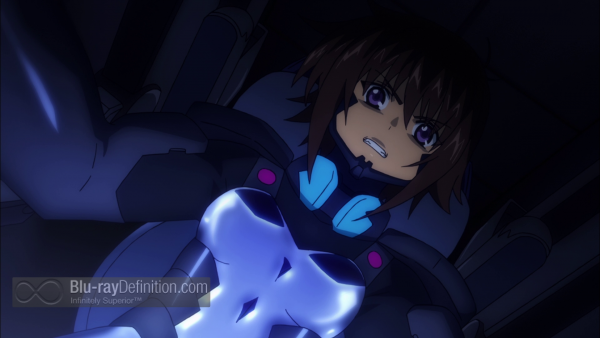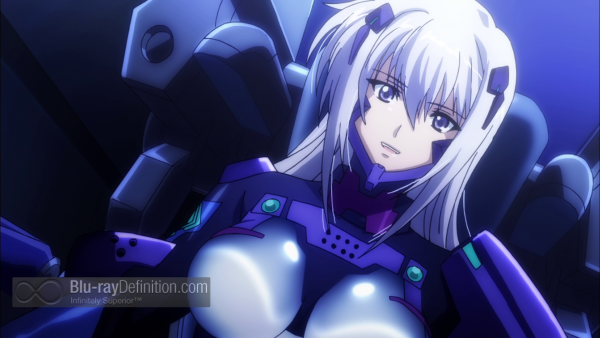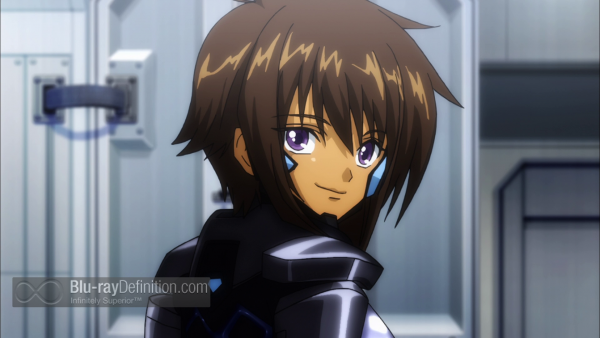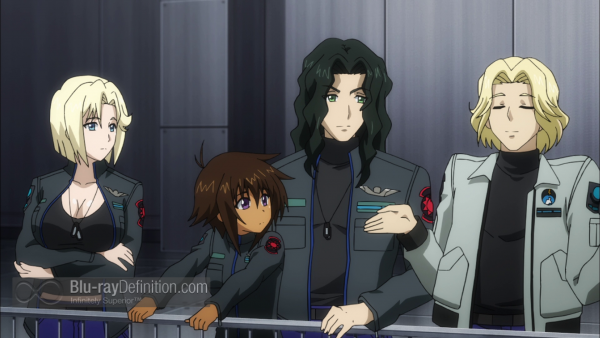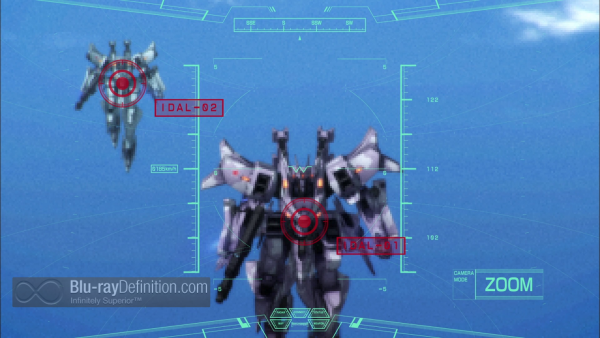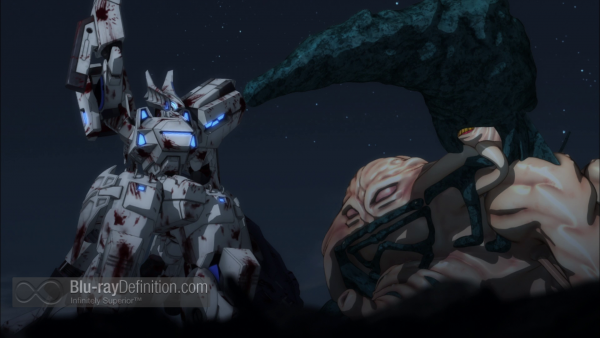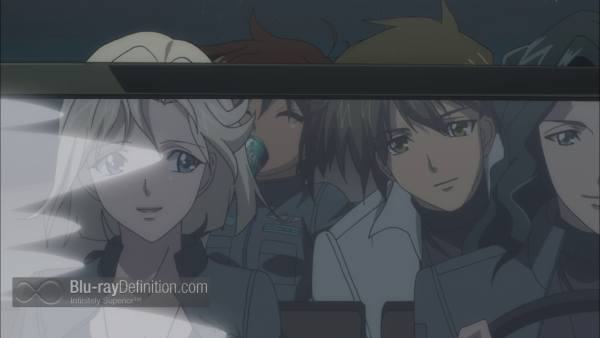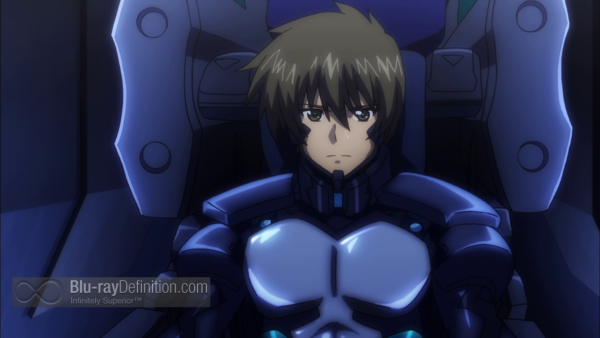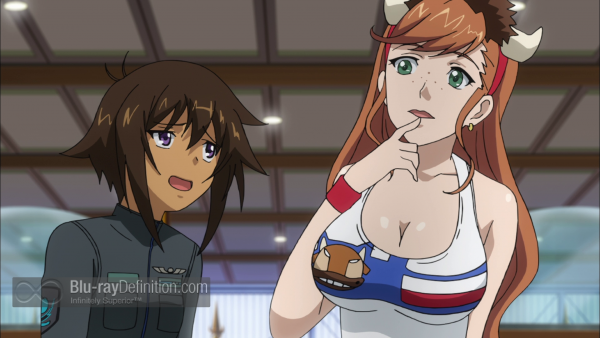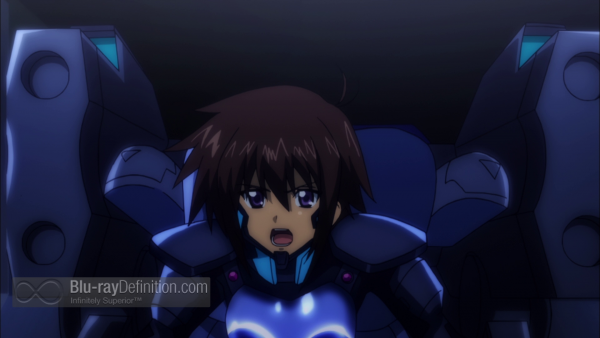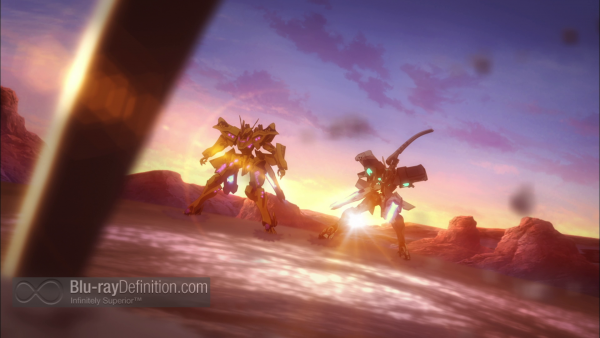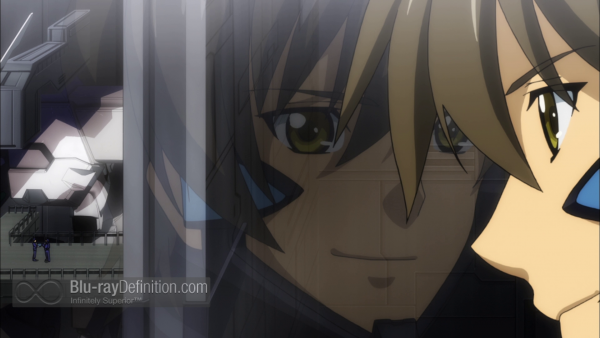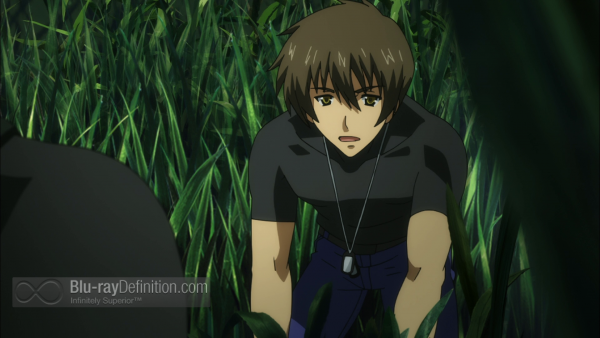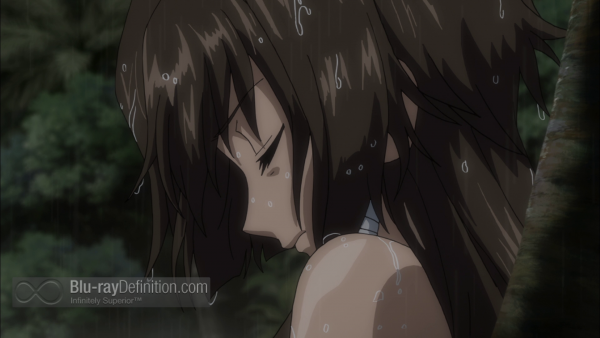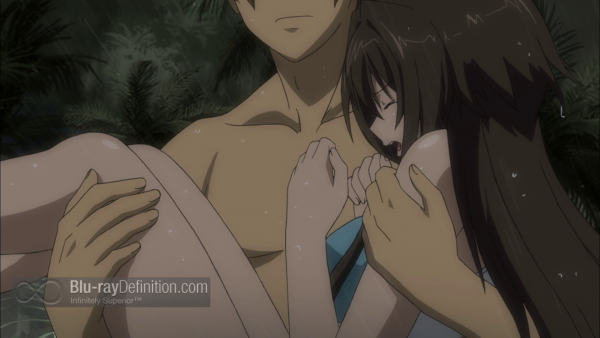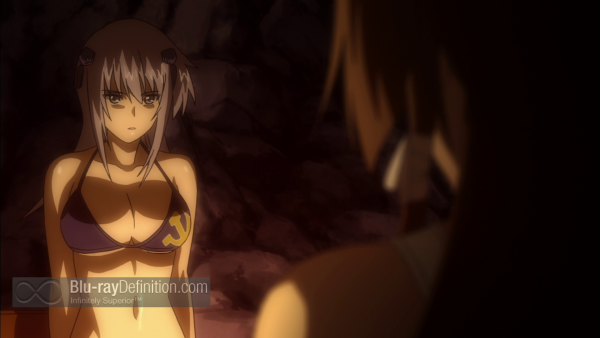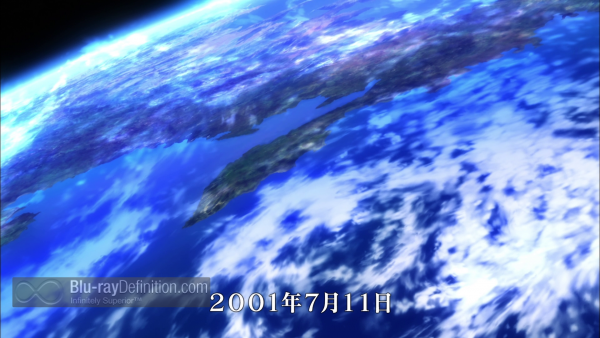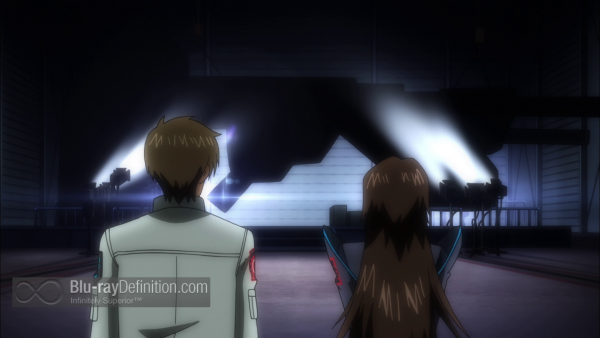 [amazon-product]B00NW6KOCS[/amazon-product]