– –
The Series
[Rating:4/5]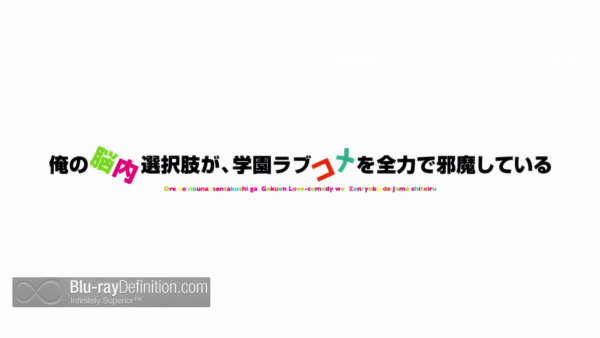 My Mental Choices are Completely Interfering with my School Romantic Comedy (俺の脳内選択肢が、学園ラブコメを全力で邪魔している), or Noucome for short (and what I will refer to it as from here on out to save my wrists from cramping up) is based on a Japanese light novel series written by Kasukabe Takeru, with illustrations by Yukiwo. A teen comedy, romance, and slice of life with a twist, it follows a high school boy with a strange curse who is forced to make multiple choices by the powers that be in his own personal dating sim of life.
Amakusa Kanade is a high school student who has been cursed with something called "Absolute Choice." This means that, at random, and often the most inopportune moments, it requires him to select an action for a list of choices that appear before him, usually very odd choices that make him seem like a weirdo and a pervert. And if he refuses, he suffers agonizing pain. This odd behavior has landed him right on his school's list of the five biggest losers, the Reject Five, along with his friends Yukihira Furano, the girl who sits behind him in class and tells jokes with awful puns in an emotionless voice; Yūōji Ōka, a hyperactive girl from his class who is the daughter of the president of a big Toy manufacturer and loves bringing in gadgets for the kids to test out; Hakoniwa Yuragi, Kanade's childhood friend who likes to pretend everyone is her older brother or sister; and Yumeshima Karasu a weird boy who always wears a mask. In order to end his curse, Kanade must complete missions from god, who calls him on his cellphone, and the universe sends him a beautiful girl to help him out. She falls right out of the sky on top of him like a ton of bricks, but unfortunately, this new girl in Kanade's life, who calls herself Chocolat, has amnesia and isn't much help at all.
In a strange way, they have taken the typical high school comedy and harem setup and shaken it up with this quirky series. They obviously poke fun at the genre itself and at dating sims while gleefully residing in the very same territory. Kanade's entire existence becomes an absurd form of sim itself, taking it to the very extreme, and its this very device that makes Noucome such a sincerely hilarious series. When he is forced into such inane choices like, pinch your nipples and ask a girl to like your boobs, or ask a girl to let you pinch her nipples, at the exact moment when he's trying to be as normal as possible, it really shakes things up. Also, how can anyone watching Noucome not be enamored of the irresistible, moe Chocolat and her whimsical charm.
Video Quality
[Rating:3/5]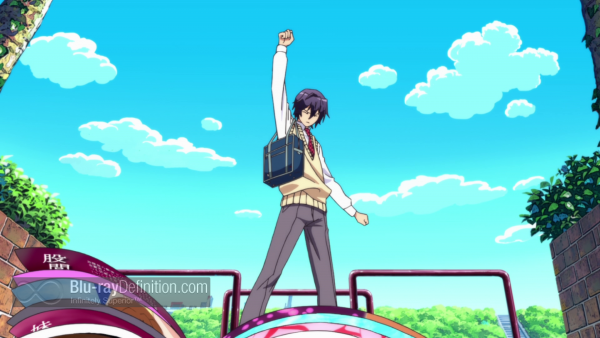 Noucome comes to Blu-ray with an AVC MPEG-4 1080p encodement from Sentai Filmworks, but something immediately looks wrong with the transfer. Although it is 1080p, one can spot resolution scan lines in the image throughout, as if it was poorly deinterlaced. You can see this in many of the screen captures here. Apart from this, the transfer looks good, with rich colors and clean line art. Something, however, is definitely off, to my eyes, with either the original source or the source that Sentai took their transfer from.
Audio Quality
[Rating:4/5]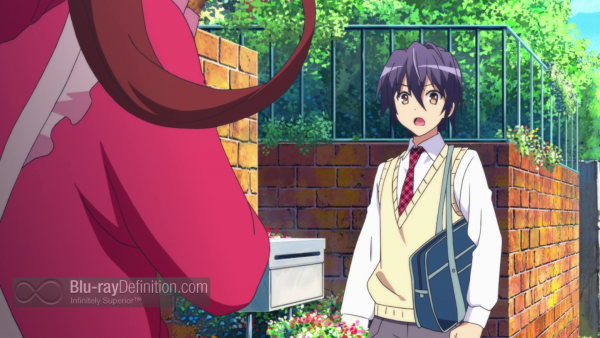 A fine Japanese DTS-HD Master Audio 2.0 (48kHz/24-bit) soundtrack is offered up that not only sounds good for 2-channel only mix, but also has a really good voice cast that really captures the quirkiness of this series.
Supplemental Materials
[Rating:1/5]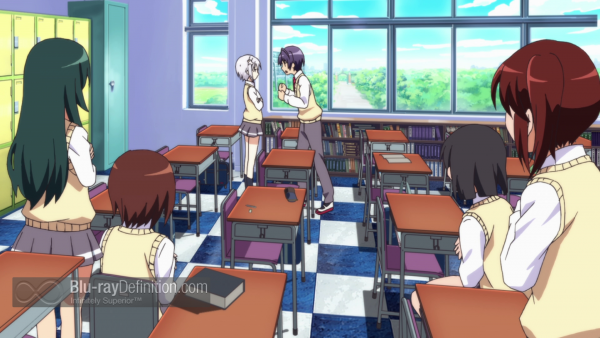 Clean Opening Animations
Clean Closing Animations
Sentai Filmworks Trailers
The Definitive Word
Overall:
[Rating:3.5/5]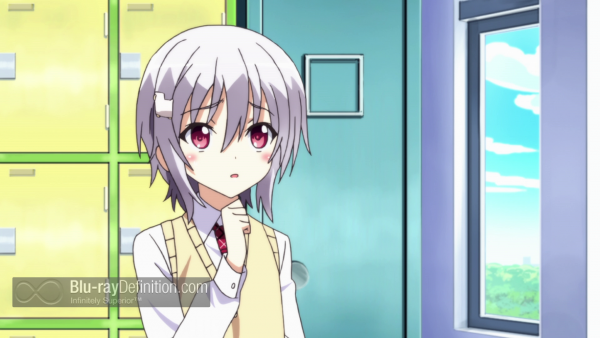 From its clumsy name to its lead character's absurd curse, My Mental Choices are Completely Interfering with my School Romantic Comedy is one hilarious and inventive take on the typical teen comedy anime genre, spoofing it and other typical elements of anime while wholly embracing them simultaneously. This one is fun to watch.
Additional Screen Captures
[amazon-product]B00M3TK83A[/amazon-product]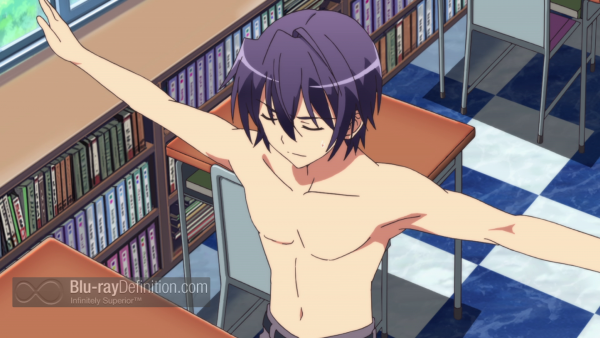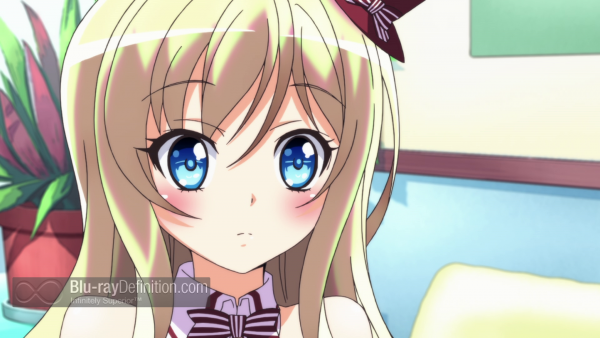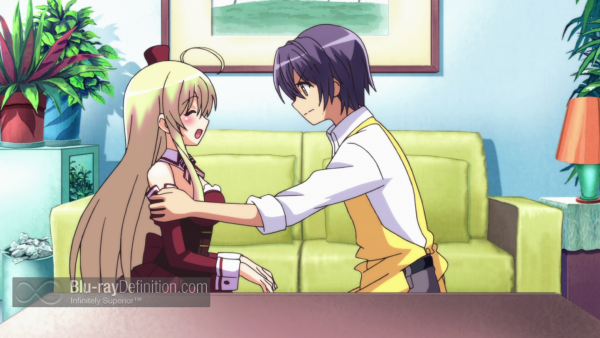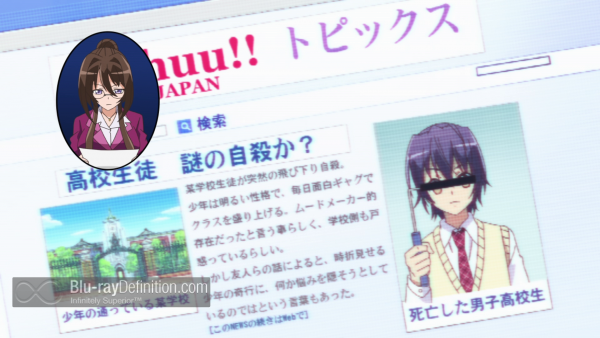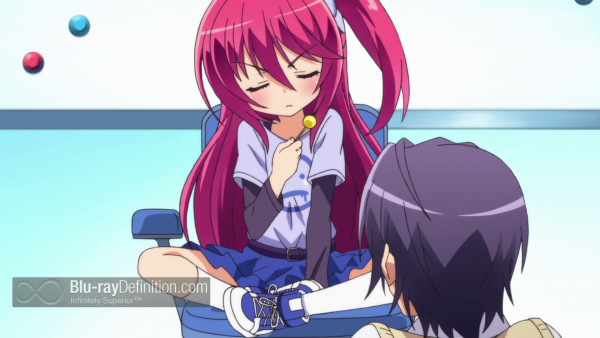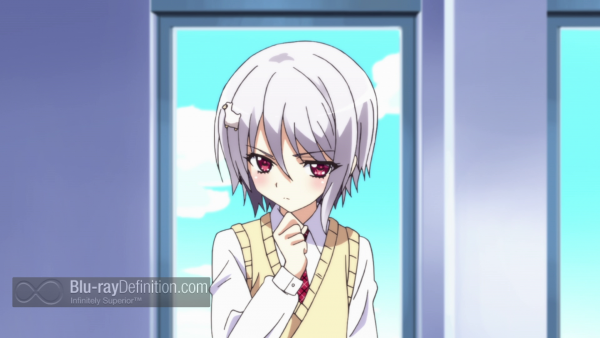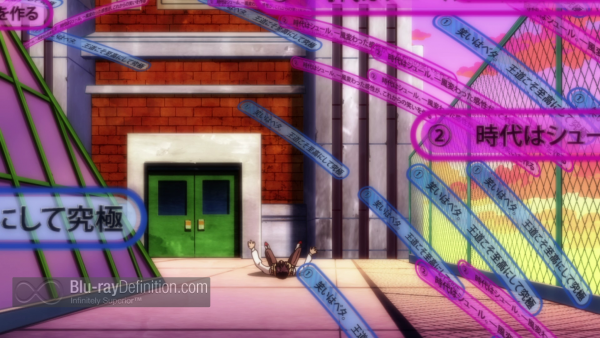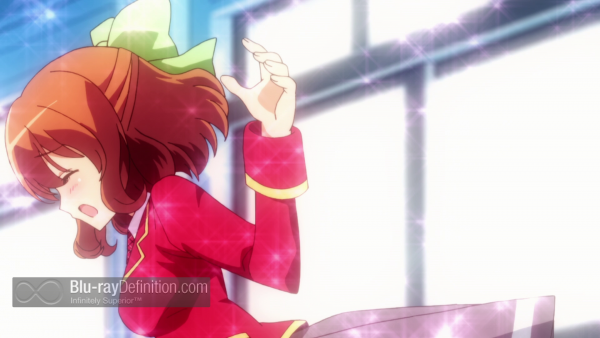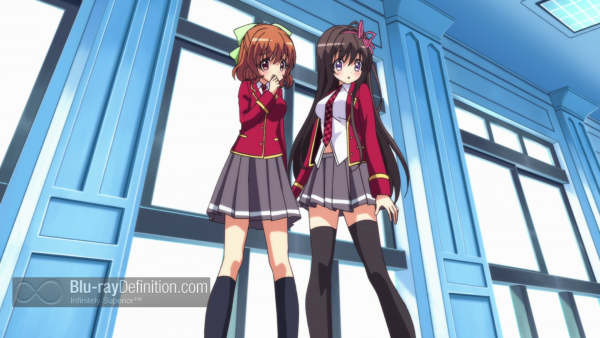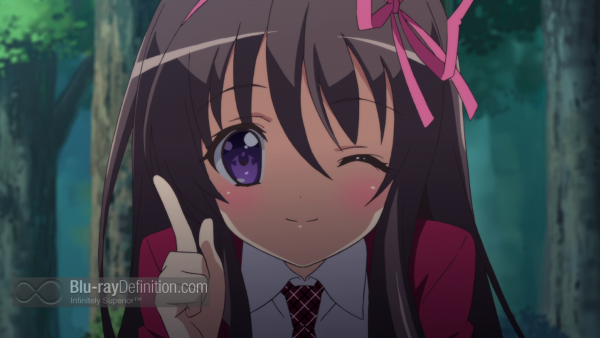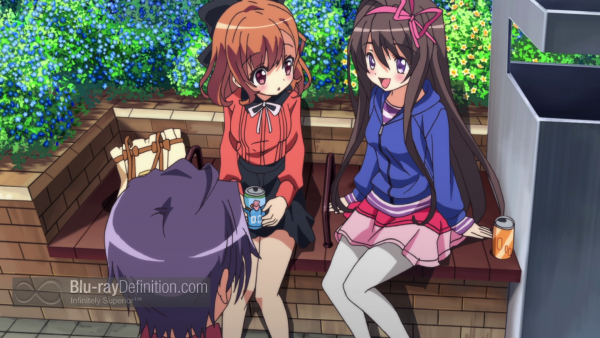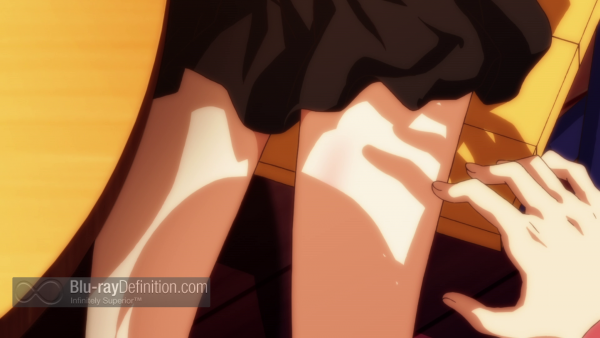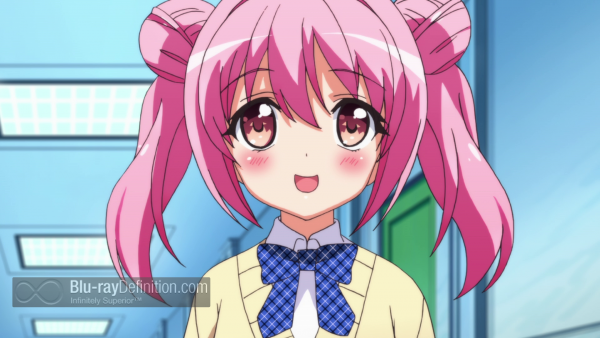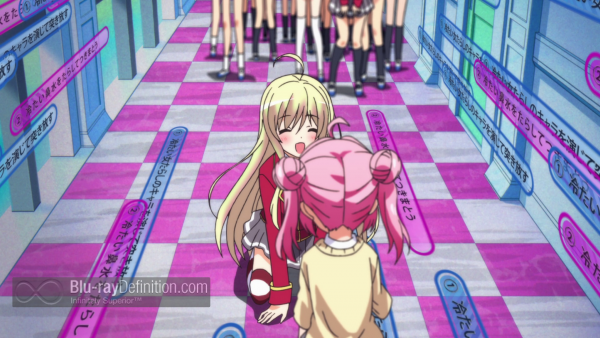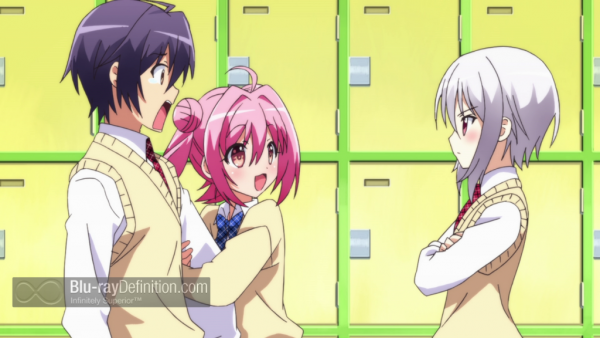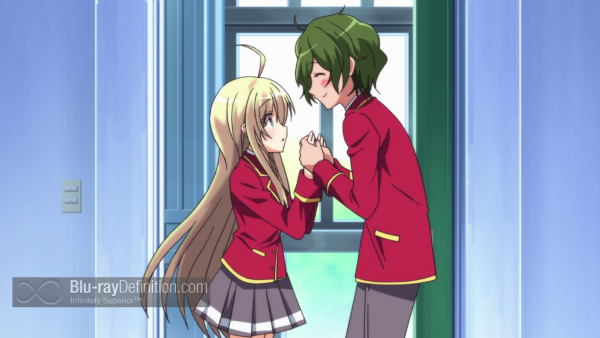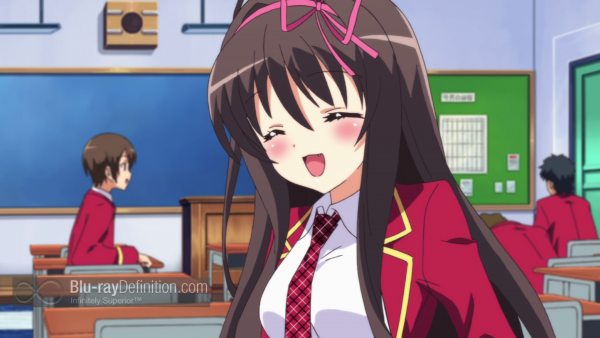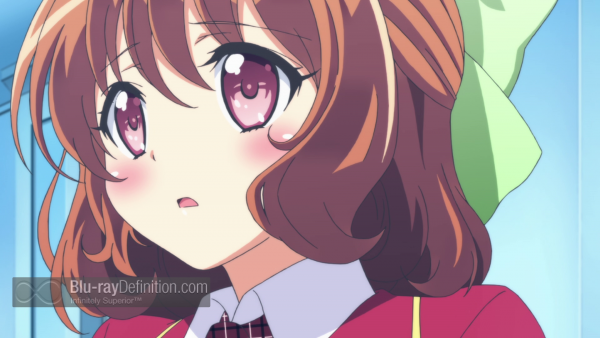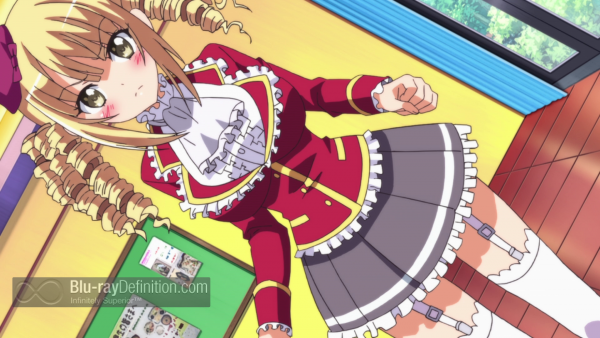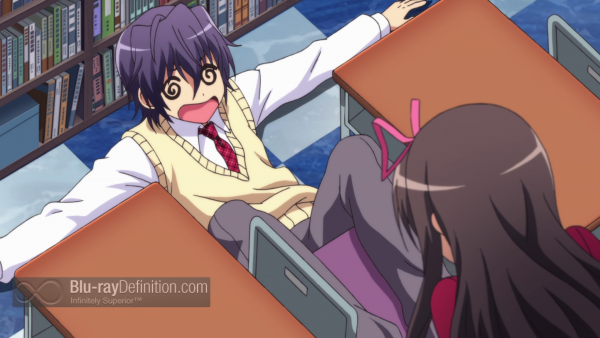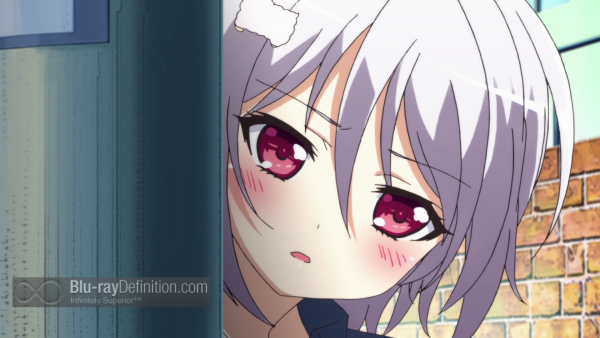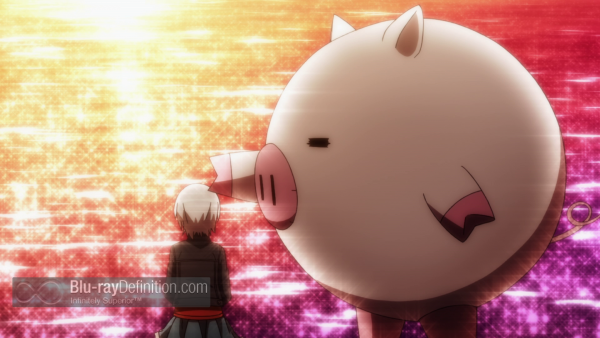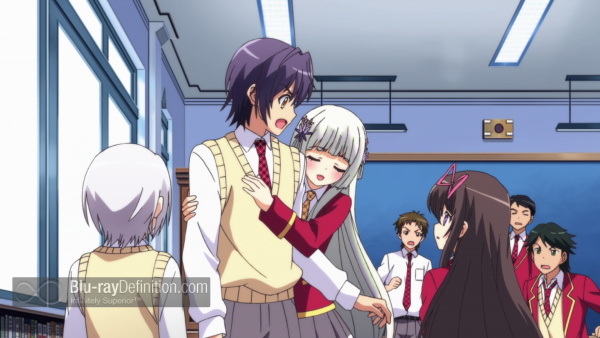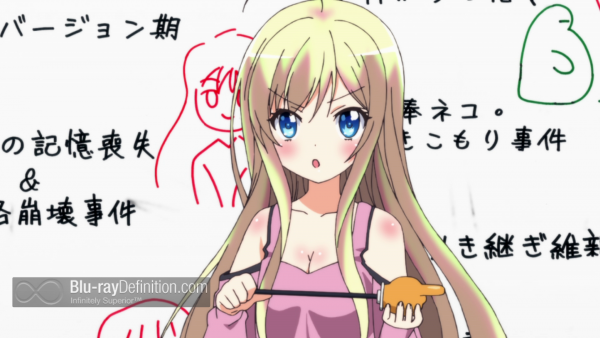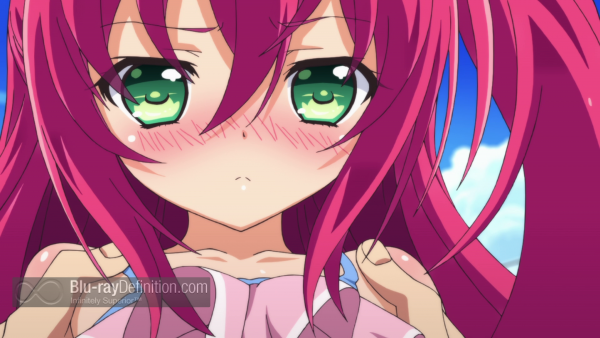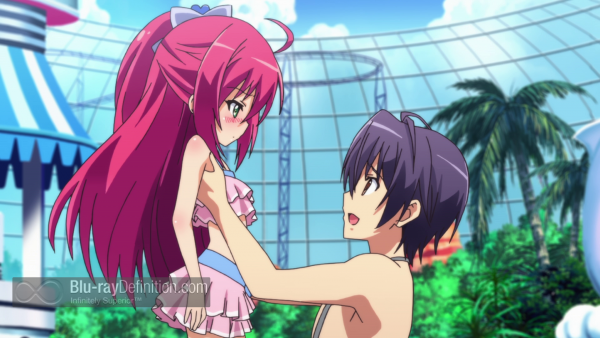 [amazon-product]B00M3TK83A[/amazon-product]