–
The Film
[Rating:2.5/5]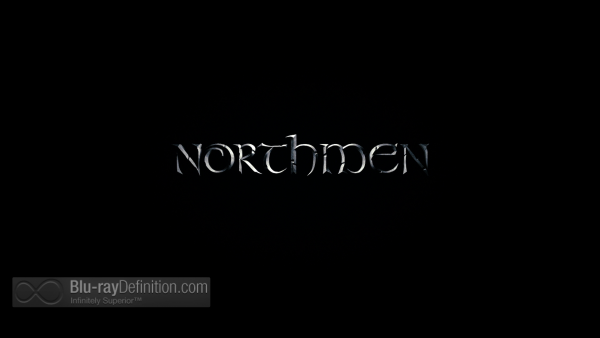 There isn't much to say about director Claudio Fäh's (Hollow Man II) Northmen – A Viking Saga other than it's about vikings and there's a lot of action. Story is very slight here, basically a group of vikings pillaging for treasure – what else would vikings be doing? – crash their longboats in enemy territory and must fight their way through to safety in a friendly village. The vikings are aided by a christian monk who is just as deadly with his sword as he is with the word of God and they turn the tables on their pursuers in what turns out to be a bloody clash of wills.
The film is a nonstop onslaught of battles, sword clashing, and grunting, often in downpours of rain. The South African and German locations make wonderful backdrops for the CGI-aided cinematography from Lorenzo Senatore, and those are the things that make this film half-way palatable, because you won't find any major dramatic outpourings or award winning performances anywhere. The dialogue is all basic and even somewhat canned – like something out of a graphic novel. In fact, perhaps this would have made a great animated epic, because the live action film is just average for this genre.

Video Quality
[Rating:4.5/5]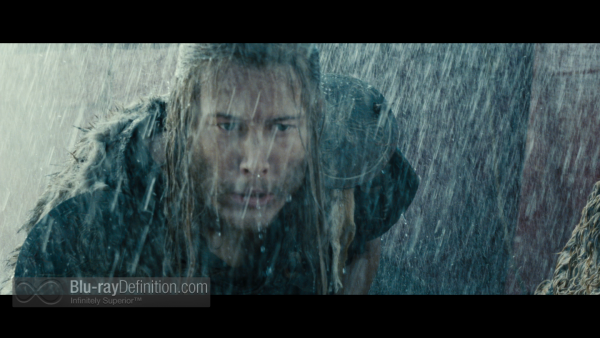 An obvious digital production, Northmen: A Viking Saga arrives on Blu-ray with a gorgeous AVC 1080p transfer that has extended detail and depth of field, inky black levels with nuanced shadows showing only the slightest hint of black crush, and crisp textures. A little bit of inherent video noise can be spotted, but it is not harsh in the slightest and serves to add a bit of character and style to the imagery.

Audio Quality
[Rating:3.5/5]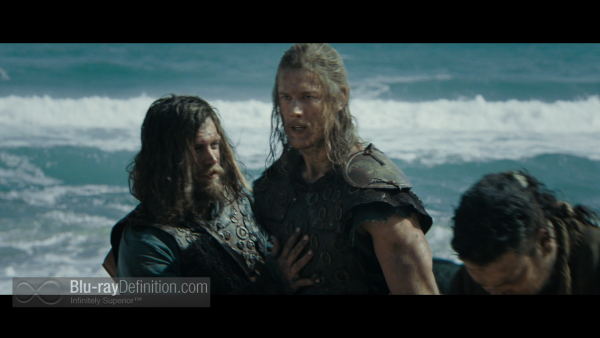 An English Dolby TrueHD 5.1 (48kHz/24-bit) soundtrack is supplied and there is nothing subtle about this track. I had to turn the volume down on this one to make it through this film, it was so loud most of the time. At one point, the music, distorted electric guitars, were pinged through each of the channels, front and surround, and the LFE was thunderous. Aggressive mixes are fine, but at some point you need to ease up on the gas to allow for some dynamics, and to let the listeners' ears to recover. They fail in that regard with this mix.

Supplemental Materials
[Rating:0.5/5]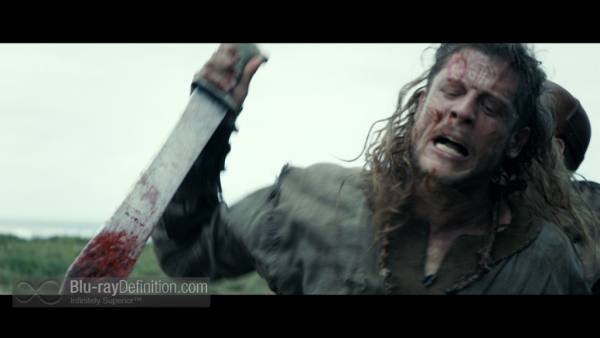 This is a weak release for extras. We get only a typical, promo-type, 12-minute-long making of.
Northmen: A Look Inside a Viking Saga (1080p/24; 00:11:57)

The Definitive Word
Overall:
[Rating:2.5/5]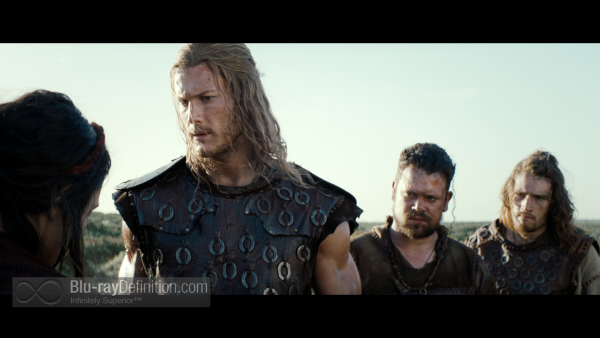 Epic action is curtailed by a dumbed down story and average acting in what amounts to just a forgettable time waster popcorn flick in Northmen: A Viking Saga.
Additional Screen Captures