– –

The Series
[Rating:3.5/5]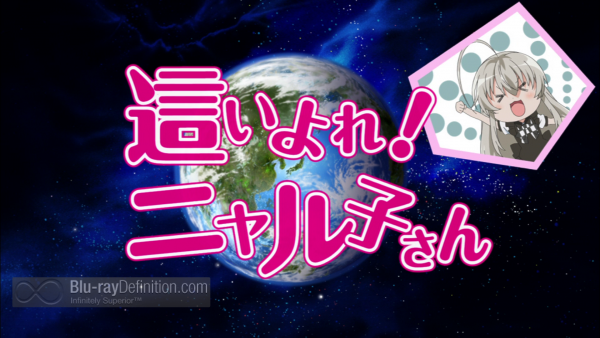 Nyaruko: Crawling with Love! (這いよれ! ニャル子さん) is based on the series of light novels by Aisora Manta, itself derived from sci-fi horror writer H.P. Lovecraft's (From Beyond) Cthulhu mythos.
The story focuses on high school student Yasaka Mahiro who is saved from a strange alien creature one night by Nyaruko. She later explains to Mahiro that all o the deities in the H.P. Lovecraft novels are real and that she, in fact, is a deity of chaos sent to Earth by the Planetary Defense Agency to help protect him and defend Earth against alien mercenaries who want to smuggle entertainment items off of the planet. It seems Earth's entertainment, like movies, video games, and magazines, are the most prized form of entertainment in space and they fetch a high price, but it is also banned. Nyaruko herself is a big otaku, even though it could get her into trouble with he space authorities.
Nyaruko falls in love with Mahiro and is always aggravating him with her aggressive flirtations and attempts to get him to kiss her and more. Things get more complicated in Mahiro's life when Nyaruko starts attending his high school and, also, two more "deities" come into his life. Kuko, a childhood friend and rival of Nyaruko initially shows up to stop her from being able to halt an illegal auction of Earth goods, but it quickly becomes apparent that her real goal is to get Nyaruko's love! Yep, Kuko is madly in love with Nyaruko, and Nyaruko's fixation on Mahiro only gets in her way. Kuko is also addicted to video games and Mahiro's homemade breakfasts. Then, the bishonen Hastur shows up, another alien initially sent to spy on a major video game company who decided to stay on Earth. Another childhood friend of Kuko and Nyaruko from space elementary school, Hastur falls in love with Mahiro, which doesn't sit well with Nyaruko, but works just perfectly for Kuko who tries to push him on Mahiro.
Nyaruko: Crawling with Love! is strange, quick-paced, and non-stop funny. While some of the sexual gags are a little overused at the expense of some more character development, it still manages to grow the depth of the characters' relationships organically over the course of its twelve episodes. So, when we reach the end, we've actually been on somewhat of a journey with this friendly and amusing characters without even realizing it.
Of course, it must be mentioned, that the artwork, especially the colors and backgrounds, looks wonderful in this series. They really catch your eye. The character designs themselves are fine, nothing transformative, but it is the totality of quality that makes it stand out.
Video Quality
[Rating:4.5/5]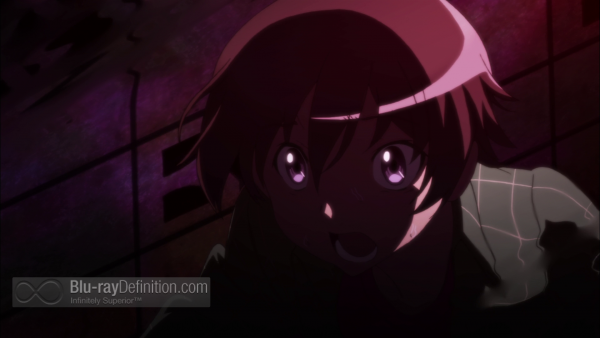 From the opening sequence, you can tell that this 1080p AVC transfer to Blu-ray of Nyaruko: Crawling with Love! is going to be a splendid one. There's not much to complain about here with the digital animation. It's a struggle to find any sort of aliasing or banding, the colors are richly saturated and contrast is superb. Line art is nice and crisp as well.
Audio Quality
[Rating:4/5]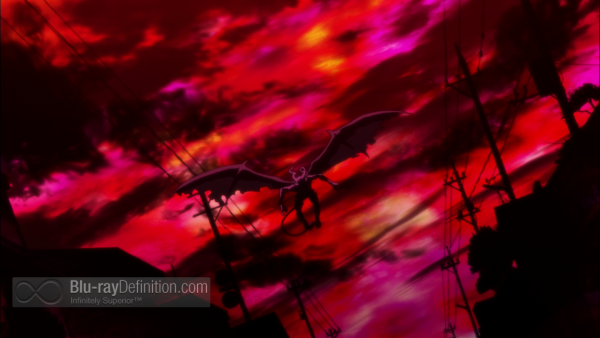 A Japanese LPCM 2.0 (48kHz/24-bit) stereo track is offered up on Blu-ray for Nyaruko by NIS. The sound is crystal clear and has a wide dynamic range with good stereo effects.
Supplemental Materials
[Rating:2.5/5]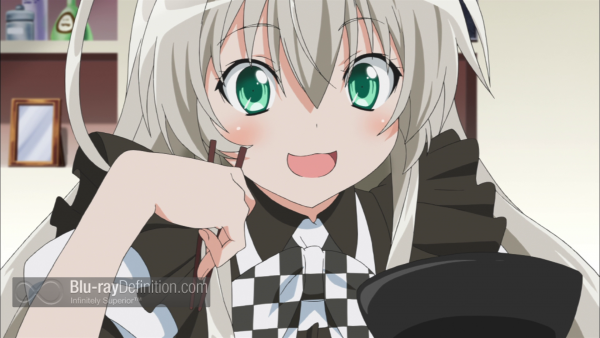 We have the usual collectibles from NIS in the form of the hardcover art book and slipcover as well as the usual on-disc extras, but what we don't have is the OVA episode. I'd also add that NIS has begun, for this release anyway, shrink wrapping the individual discs inside, which is negative, not a positive, in my opinion. It just add extraneous packaging. And the tightness and thickness of the shrink wrap caused me to tear the actual plastic on one of the slimline disc cases.
Clean Opening
Clean Ending
Japanese Trailer (1.78:1; 1080p/24; 00:00:47)
NIS America Trailers
Hardcover art book and glossy slipcover
The Definitive Word
Overall:
[Rating:4/5]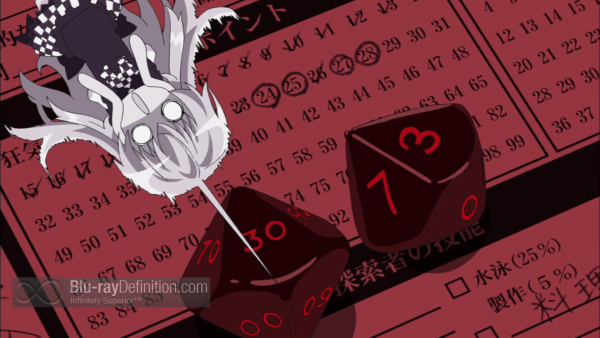 With its elements of high school, yuri, comedy, sci-fi, fantasy, and action, nicely done animation, and quirky but likable characters, Nyaruko: Crawling with Love! is like a pure sugar rush of energy and it just breezes by. Great fun!
Additional Screen Captures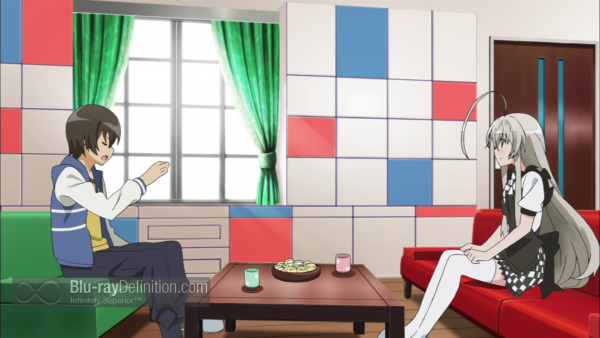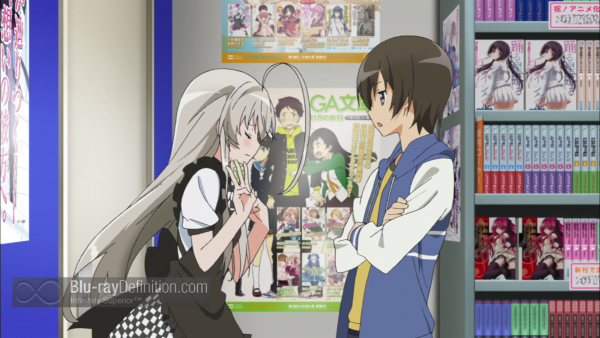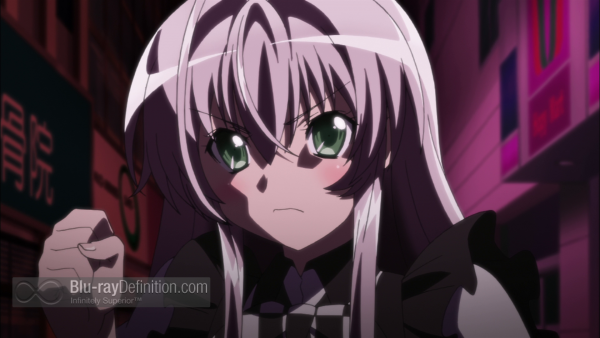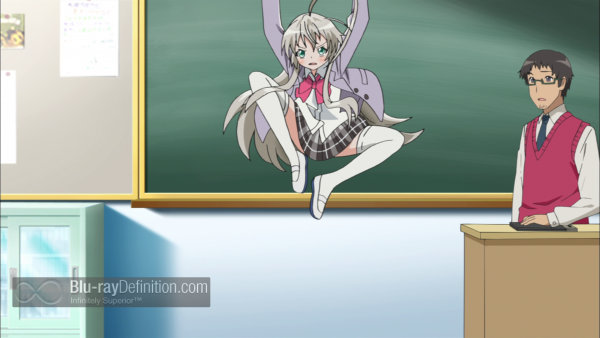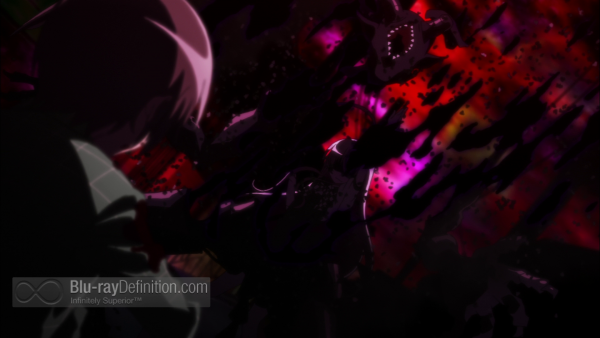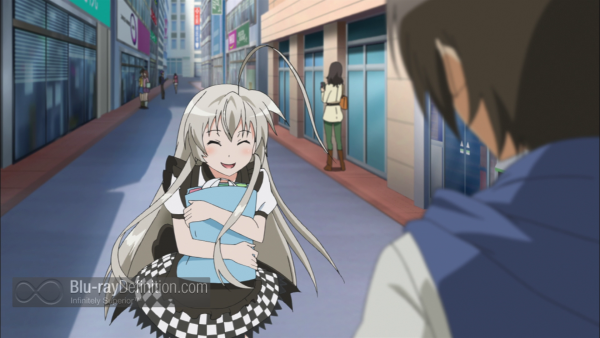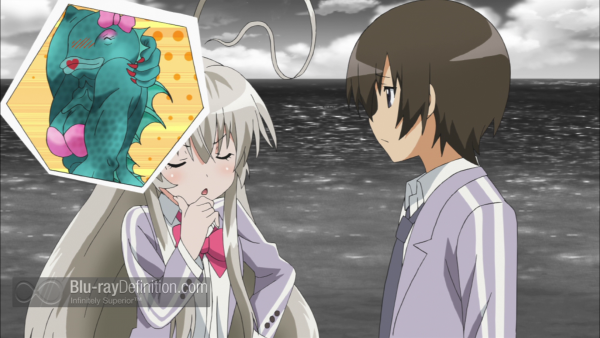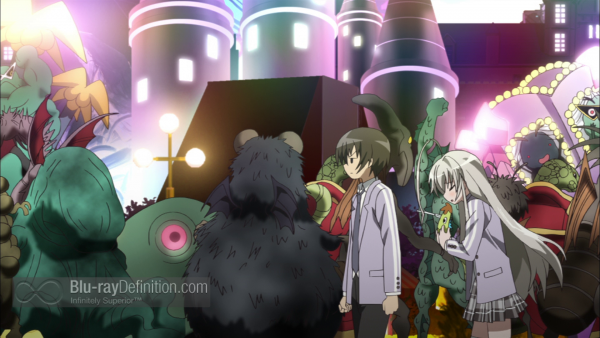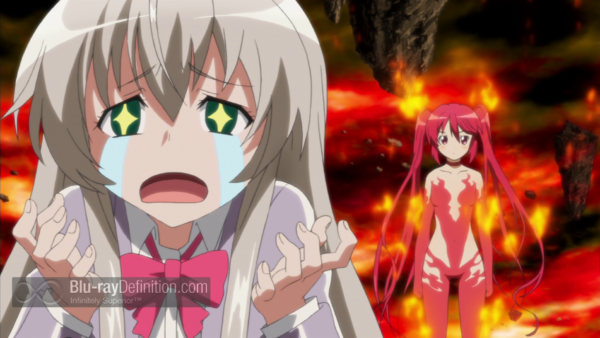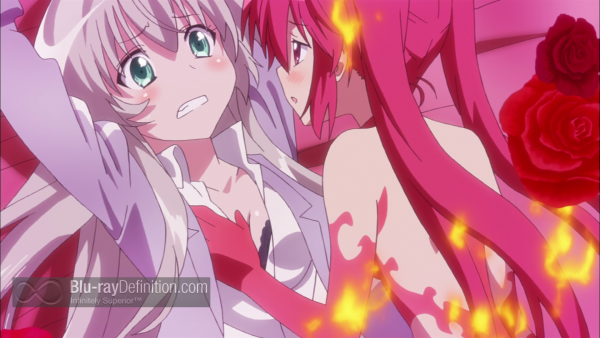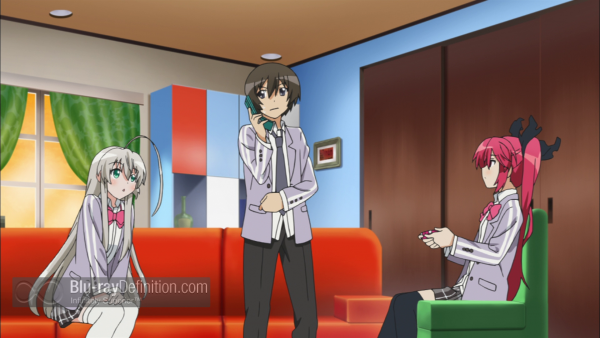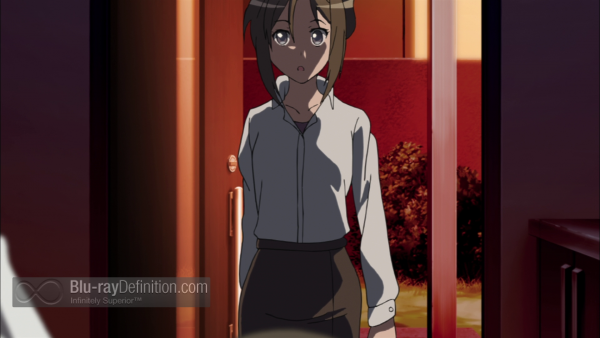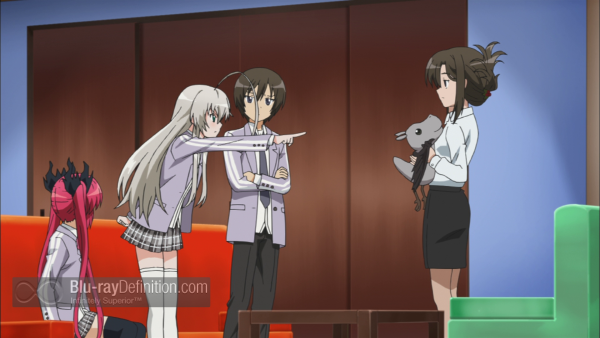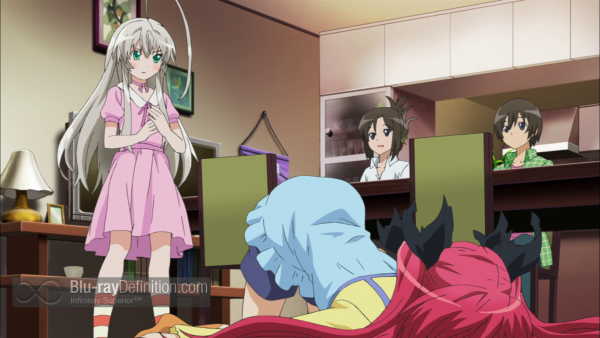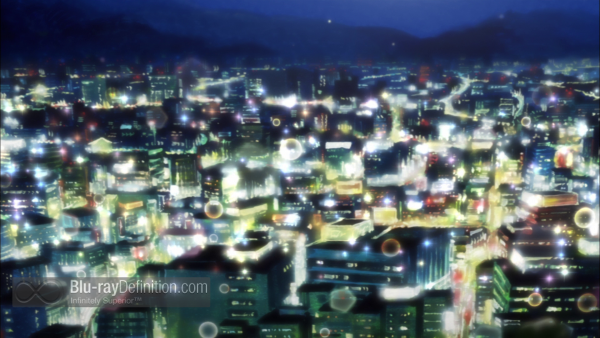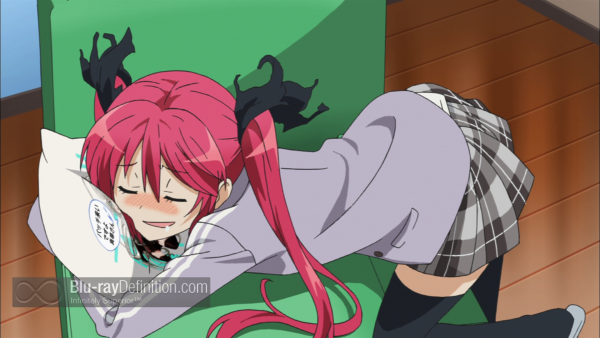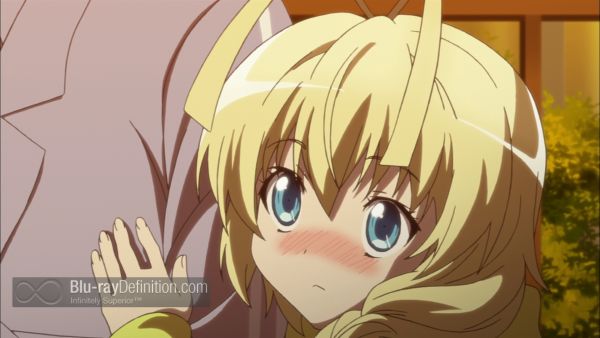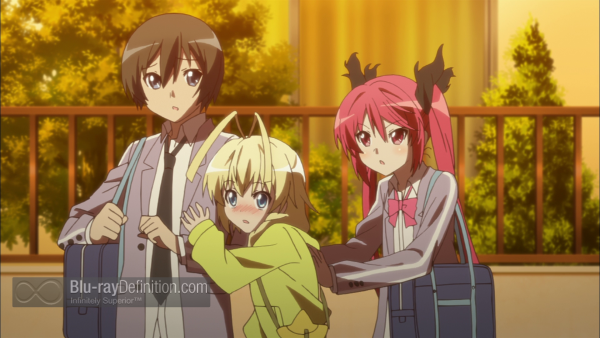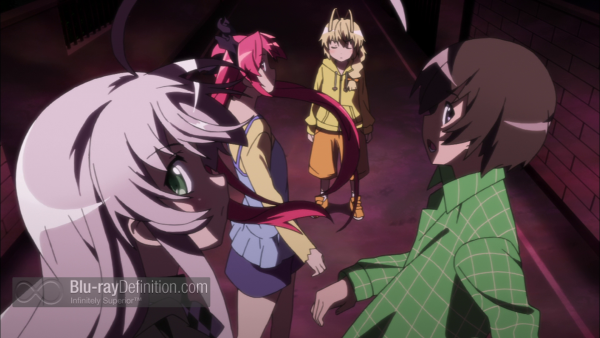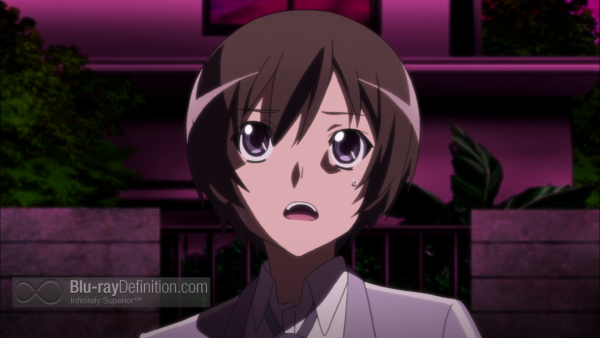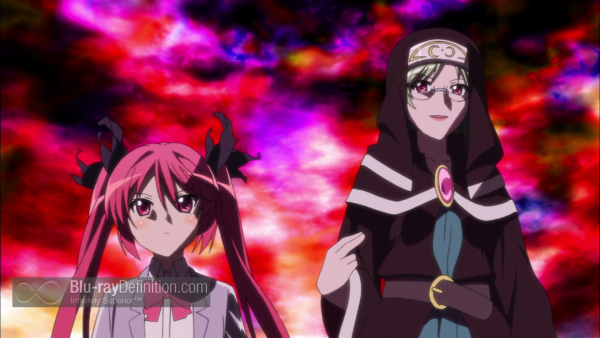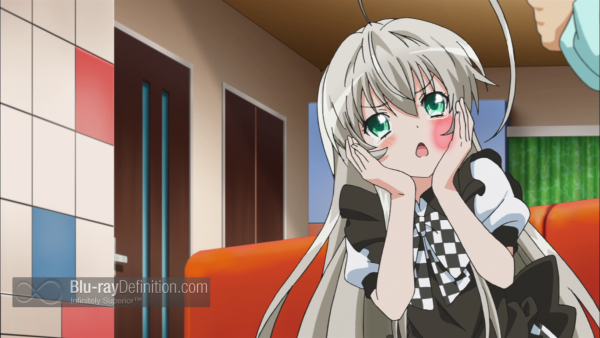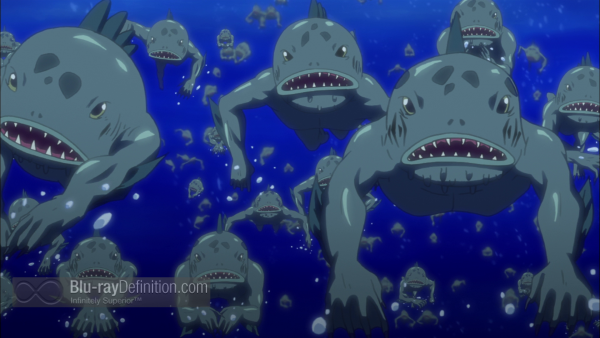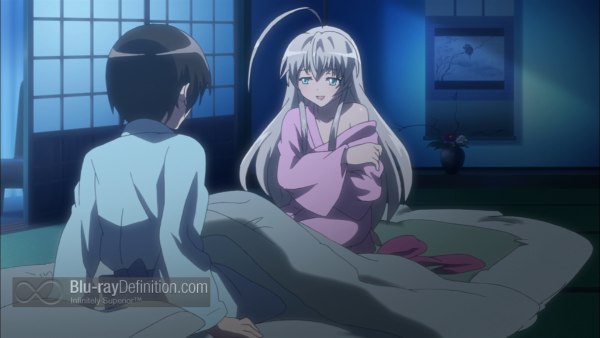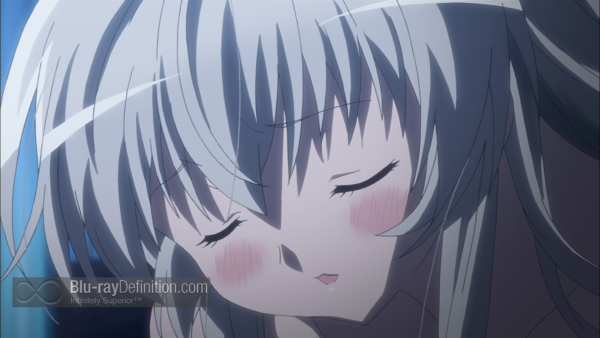 [amazon-product]B00JLPK6BS[/amazon-product]