The Collection
[Rating:3.5/5]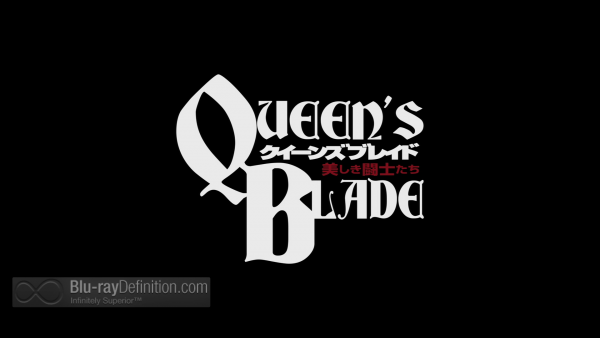 This collection of six OVAs from the Queen's Blade anime franchise (which is based on the series of visual combat books, themselves based on the game Lost Worlds) take place after the events of Queen's Blade and prior to Queen's Blade: Rebellion. For those uninitiated to this series of works, the OVAs, though somewhat self-contained, will be disorienting and have a very disjointed feel. There isn't much backstory offered, but eventually a subtle overriding story arc develops, and that is of a powerful Swamp Witch who is readying to assert her will over the world and bring these bodacious beauties together in clash of wills once more. The OVAs basically follow the warrior women from Queen's Blade after the events of the Queen's Blade as they scatter across the lands, mostly going their separate ways and making their individual paths, even as destiny keeps drawing them closer together and nearer to battle. Of course, the themes in these OVAs remain rather constant and consistent: ecchi, yuri, fantasy, fan service. As a connecting source between Queen's Blade and Rebellion, they work well, but these are not recommended for those new to the franchise, you may be lost.
The animation remains breathtaking, however, and that is the thing that could draw even a newcomer in. The women are buxom and beautiful and there are heavy doses of fan service, but that's not the only thing to catch your eye in what is generally a very good-looking series, with beautiful backgrounds, gorgeous character designs with lovely, detailed wardrobes, and brilliant action sequences. One of the best looking episodes involves Nanael and her apparent fall from heaven, as she makes a deal with the Swamp Witch's minions Airi and Melona.
Video Quality
[Rating:3.5/5]
Queen's Blade: Beautiful Warriors should look better than it does given there are only six episodes on a BD-50 disc, but here, in this 1080p AVC encodement, it looks rather soft and does also show some color banding. Some of it may be contributed to some of the artistic choices of the series itself, which opts for a sort of ethereal quality, but some must also be the transfer as well.
Audio Quality
[Rating:4/5]
The Japanese-language track and an English dub are included in DTS-HD Master 2.0 Stereo (48kHz/24-bit). The dynamic range and stereo separation are superb given the limited channels, but one does wish a lot of those battle sequences could be heard in 5.1. The Japanese voice cast
Supplemental Materials
[Rating:1/5]
Clean Closing Animations
Sentai Filmworks Trailers
The Definitive Word
Overall:
[Rating:3.5/5]
Queen's Blade: Beautiful Warriors is a strong collection of OVAs for this action-filled, franchise. As a bridge to Rebellion, there's no more pleasurable way to travel than with these sexy, kick-ass babes and these OVAs.
[amazon_link asins='B00MZ3X908′ template='ProductCarousel' store='theaterbyte-20′ marketplace='US' link_id='e723e588-d829-4882-82a7-87f31421cd29′]