–
The Series
[Rating:5/5]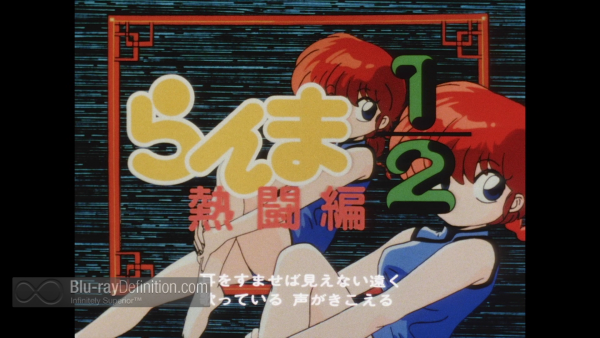 The classic anime series Ranma ½ (らんま½) based on the manga series written and illustrated by Takahashi Rumiko arrives freshly restored and remastered from Viz Media in this first set of 23 episodes for the first time ever in high definition. A romantic comedy filled with action, martial arts, and plenty of slapstick, the story follows the growing relationship between teens Saotome Ranma and Tendo Akane, whose parents have arranged their engagement upon Ranma's return to Japan after time away in China training in his "Anything Goes" style of martial arts with his father. Ranma has a problem, however, he's been cursed! After falling into the Spring of the Drowned Maiden, whenever Ranma is touched by cold water, he turns into a girl. And his father is cursed too. Whenever he is touched by water, he turns into a panda! Ranma's problem may be the perfect thing for Akane though, because the rough and tumble, tomboy martial arts expert just hates boys. So, it's a good thing her new fiancé is only half-boy half the time, right?
In the previously reviewed Set 1, which covered the series first 23 episodes, the gag of Ranma being splashed with water and switching genders was used in an overabundance that quickly wore thin. It seems by episode 93 (Set 5 covers episodes 93-115), the writers got the message that the joke was stale. These 23 episodes, though they do still employ this routine, use it far less often, which actually makes it more effective.
Meanwhile, the series continues in episodes 93-115 to grow the relationship between Ranma and Akane who still refuse to come right out and admit to themselves and each other that they really do love each other. Plenty of opportunities arise for the other to get jealous. A new transfer student named Gasunkugi arrives and instantly falls in love with Akane, trying everything he can to eliminate Ranma from the picture. There's even a side story involving Akane's older sister Nabiki who swears she's in love with Ranma and wants to steal him away from Akane. Of course this makes Akane terribly jealous – but she won't admit it! And the world of Ranma continues to get wild, with Ranma having to take on new martial arts challenges in Shogi Martial Arts, Tea Ceremony Martial Arts, and Fine Dining, French Style Martial Arts.
In all, it was a fine set of episode, arguably more enjoyable than the first 23. Better structured and less repetitive, to an extent. The relationships between the characters are, obviously, more firmly established and even the voice actors feel more comfortable in their roles.
Video Quality
[Rating:4.5/5]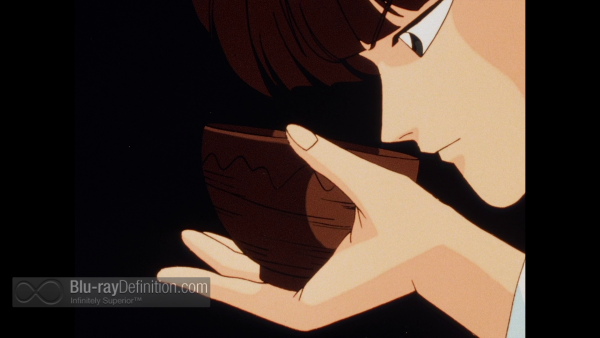 Ranma ½ continues to impress in Set 5. Being a film source and given its age, Ranma lacks the pristine appearance of newer series done in the digital domain, however it has a beautiful, organic, film-like appearance. It hasn't been overly scrubbed clean of its natural grain, although some clean up has been done. Some film softness is there and the occasional frame or scene does blur a bit too much. That said, no awful anomalies like combing or ghosting à la Sailor Moon Set 1 can be seen.
Audio Quality
[Rating:3/5]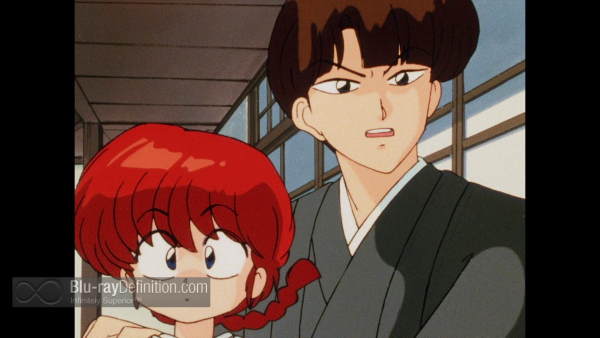 There's really no improvement in the audio between Set 5 and the previously reviewed Set 1, and that is to be expected, really. As before, Ranma ½ Set 5 is supplied with the original Japanese-language soundtrack in DTS-HD Master Audio 2.0 (48kHz/16-bit) mono. It's a little muffled, but the dialogue is clear. The English track is DTS-HD Master Audio 2.0 (48kHz/16-bit) as well, with the opening and closing songs in stereo and sounding a lot clearer than their Japanese counterparts. That said, the main audio program of the English track is still monaural and sounds just as veiled as the Japanese track. The Japanese voice cast is still far superior and the English translation choices verge on making it almost a completely different series.
Supplemental Materials
[Rating:2.5/5]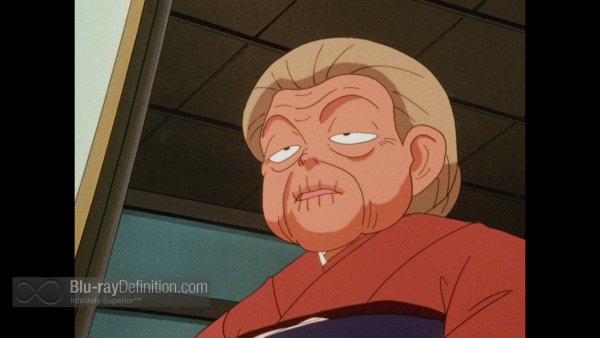 "We Love Ranma" Part 5 – We Love Collecting (1.78:1; 1080p/24; 00:09:13)
Next Episode Previews (with English or Japanese Audio w/ subtitles) (1.35:1; 1080p/24; 00:06:23)
Clean Opening (with English or Romaji subtitles)
Clean Ending (with English or Romaji subtitles)
Vize Media Trailers
32-page booklet with episode guide & artwork
Full-color collectible art card
The Definitive Word
Overall:
[Rating:4/5]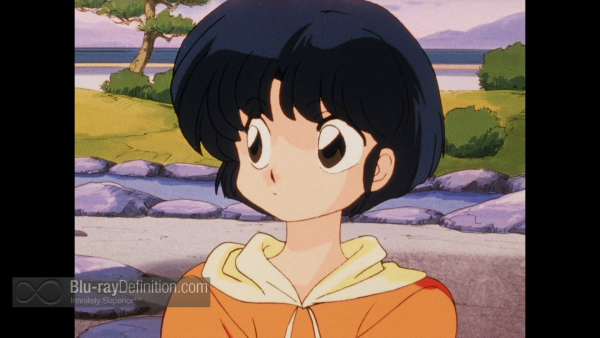 This cute, teen rom-com with a twist continues to be enjoyable to sit through and Viz Media has done a bang up job bringing it to Blu-ray. Ranma ½ is easy to recommend.
Additional Screen Captures
[amazon-product]B00OQRU9CW[/amazon-product]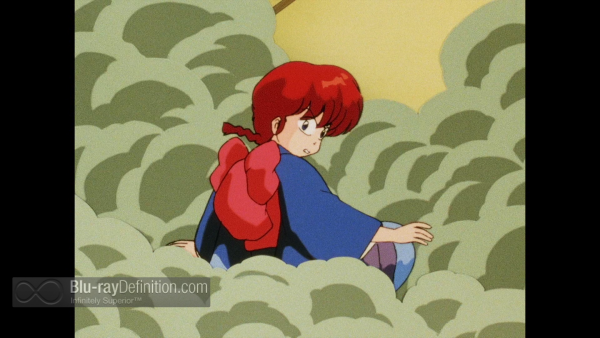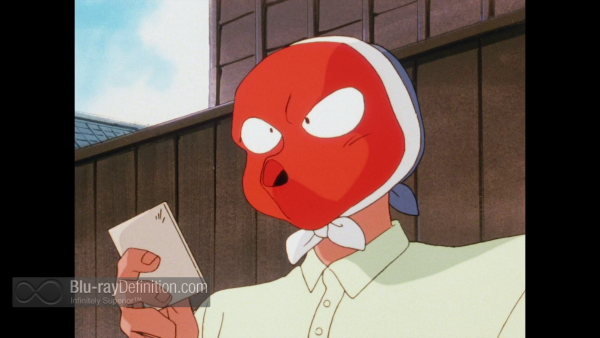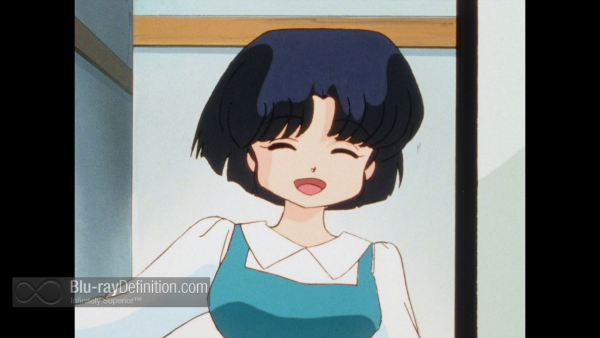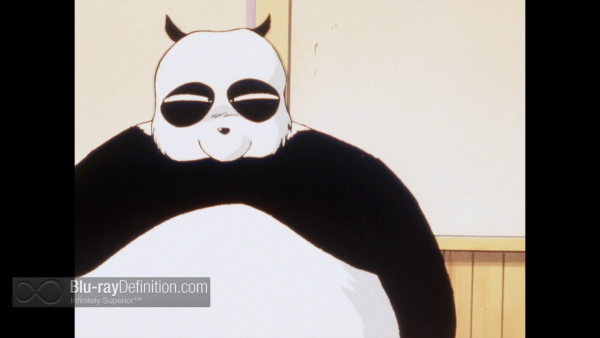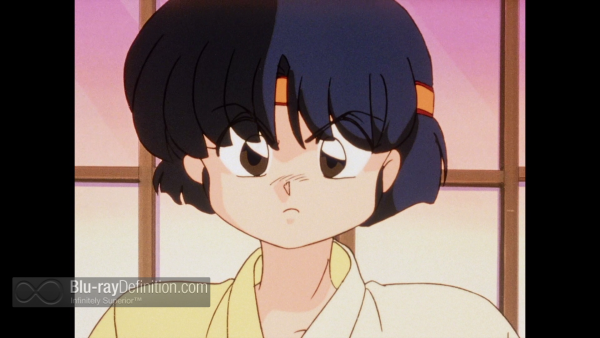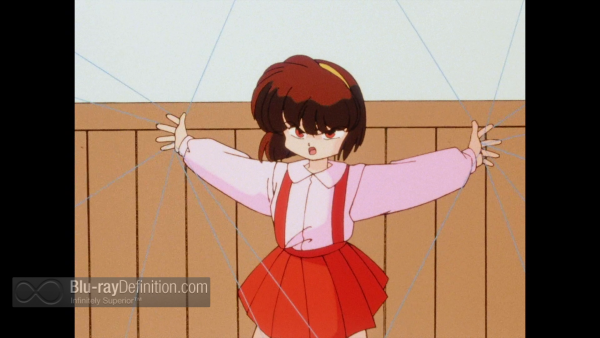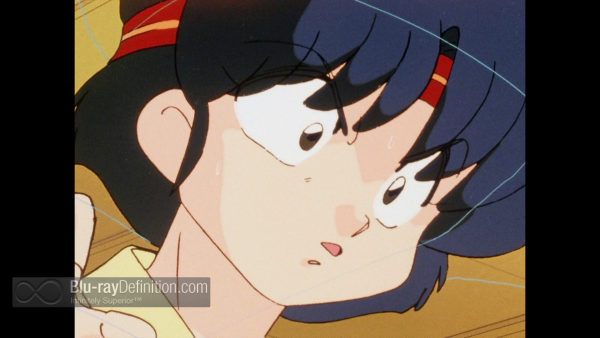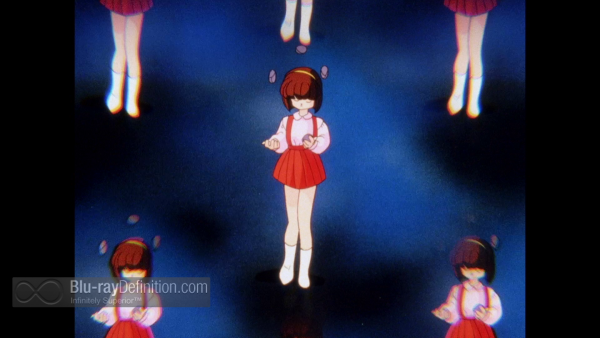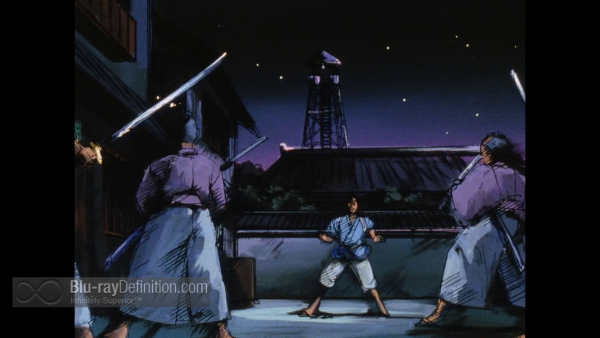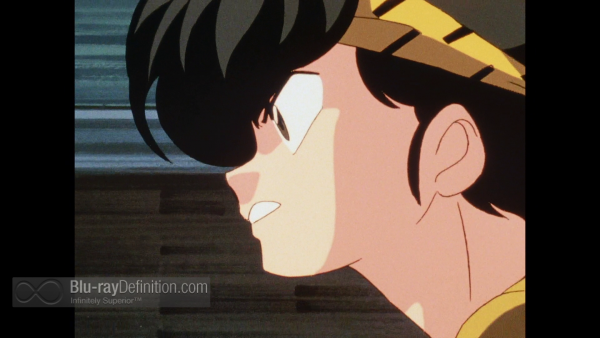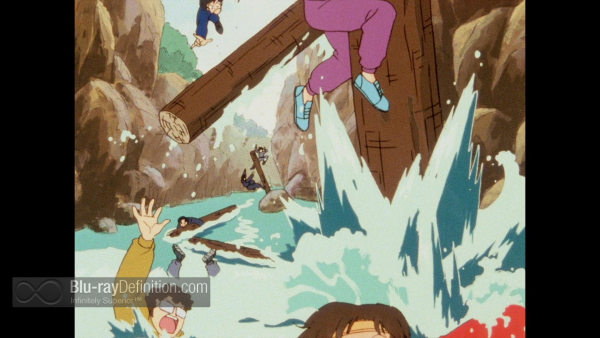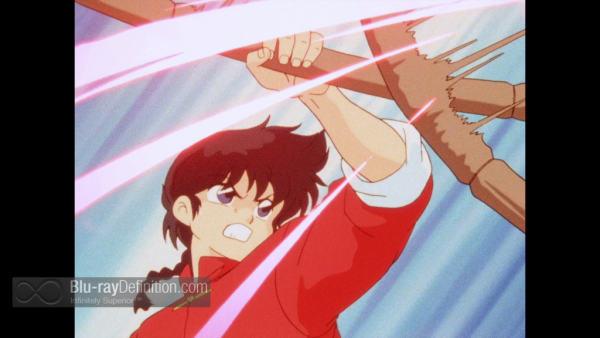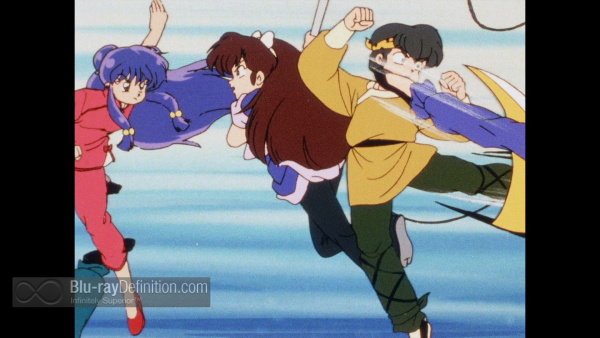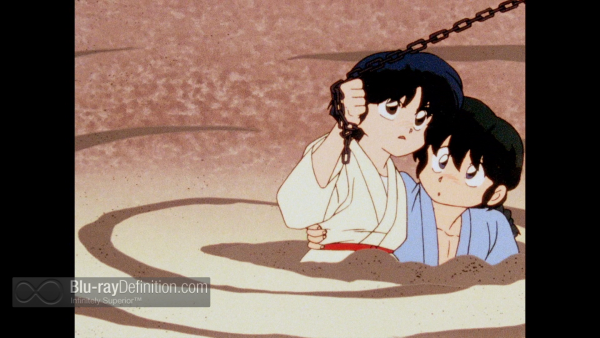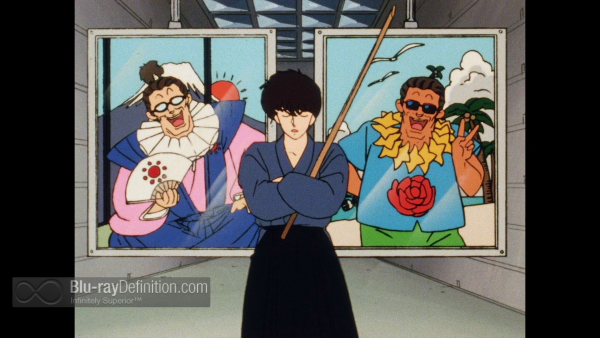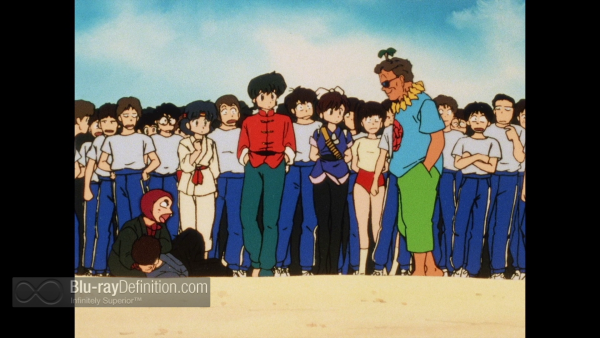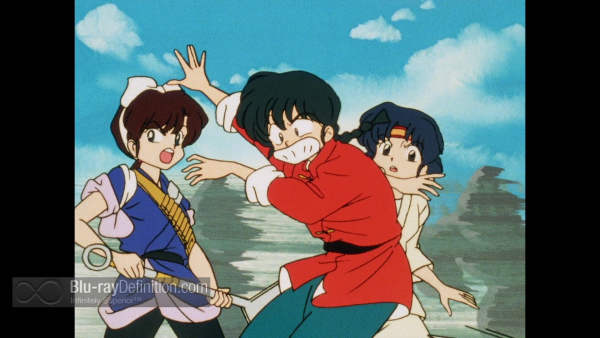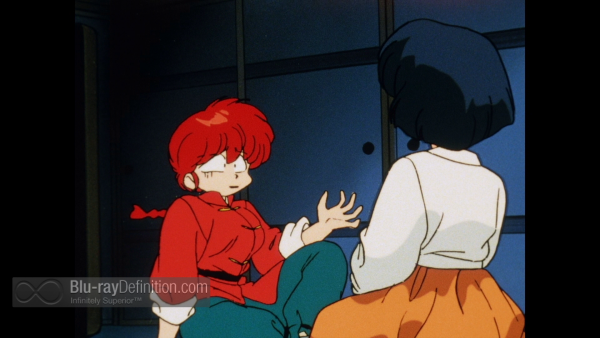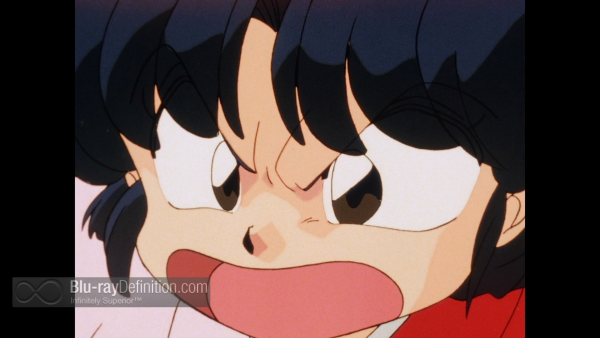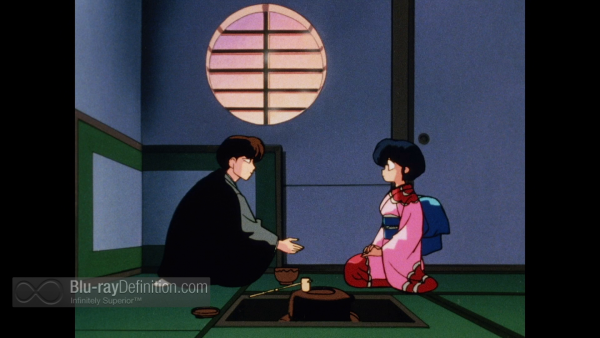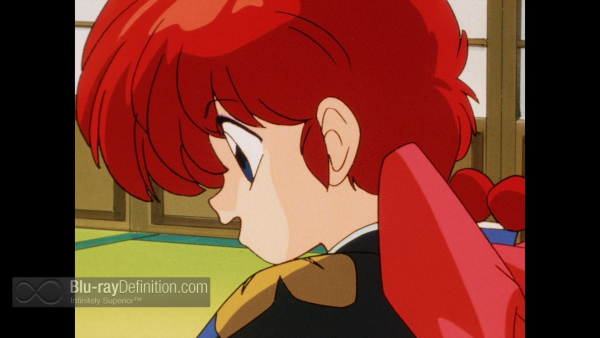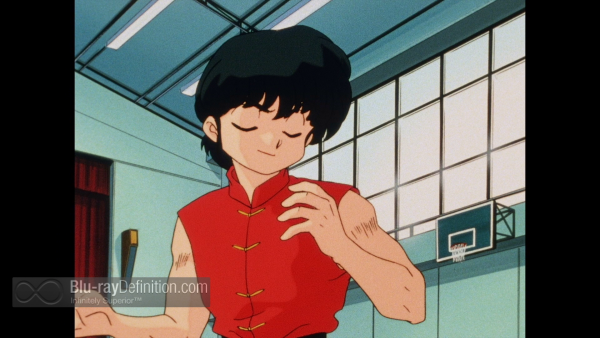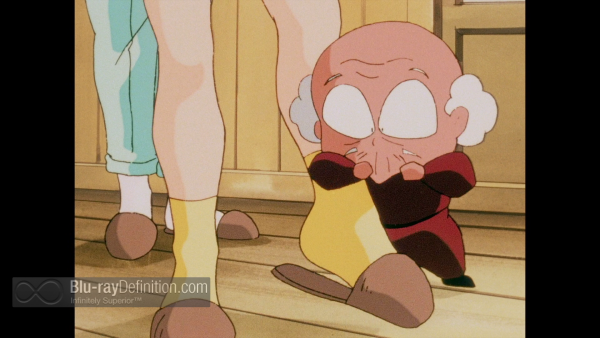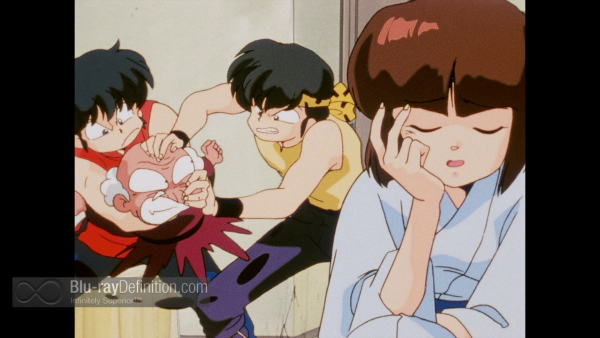 [amazon-product]B00OQRU9CW[/amazon-product]