– –

The Performance
[Rating:4/5]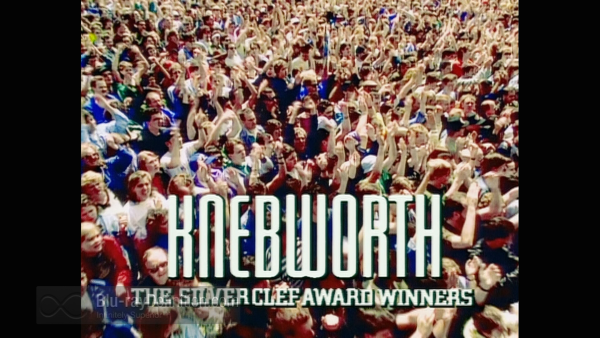 On June 30, 1990, one of the most memorable rock concerts of all time was performed at Knebworth House in Hertfordshire, England. Assembled was an illustrious group of Silver Clef Award Winners, all household names in pop music. The event was a benefit concert for Nordoff-Robbins Music Therapy and The Brit School For Performing Arts. In spite of the rain that sprinkled during the concert (after all this is England), the spirits of the performers and the large audience assembled were hardly dampened.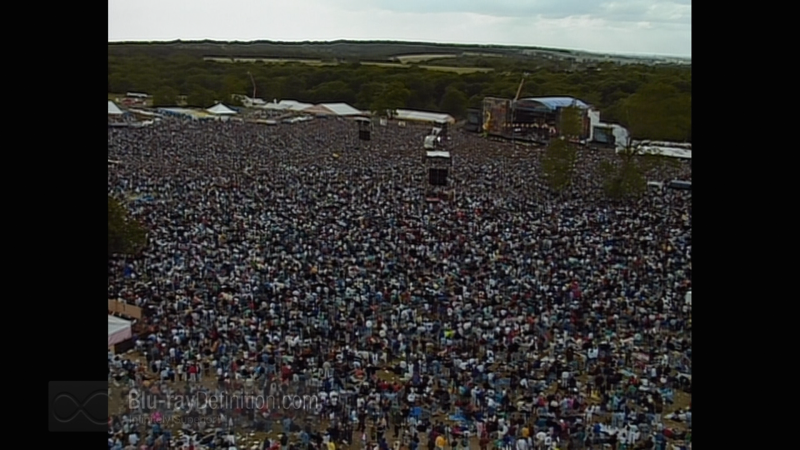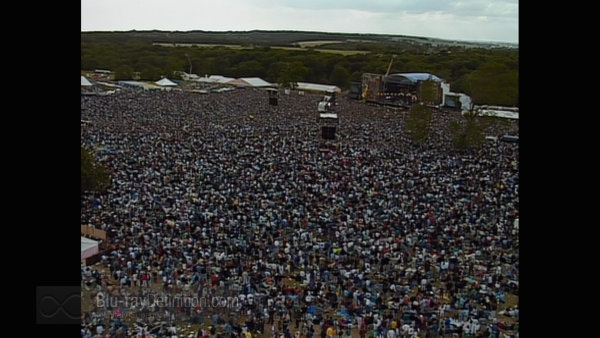 The playlist will surely delight the millions of fans for whom these artists have played during their long and successful careers:
Tears for Fears
Change
Badman's Song
Everybody Wants To Rule The World
Cliff Richard & The Shadows
On The Beach
Good Golly Miss Molly
We Don't Talk Anymore
Phil Collins & The Serious Band
In The Air Tonight
Sussudio
Paul McCartney
Coming Up
Birthday
Hey Jude
Can't Buy Me Love
Status Quo
Whatever You Want
Rockin' All Over The World
Dirty Water
In The Army Now
Eric Clapton
Before You Accuse Me
Tearin' Us Apart
Dire Straits
Solid Rock
Think I Love You Too Much
Money For Nothing
Elton John
Sacrifice
Sad Songs (Say So Much)
Robert Plant
Hurting Kind
Tall Cool One
Wearing and Tearing (with Jimmy Page)
Rock And Roll (with Jimmy Page)
Genesis
Mama
Throwing It All Away
Turn It On Again Medley: Turn It On Again/Somebody To Love/Reach Out, I'll Be There/Pinball Wizard/In the Midnight Hour/Turn It On Again (reprise)
Pink Floyd
Shine On You Crazy Diamond
Run Like Hell
If British rock had a royal family, the collective group on this stage and on this day would all be members. The musical numbers go from strength to strength with some of the better-known hits for each performer mixed in with some less frequently heard. Across the entire playlist there is so much energy that this program seems to play much shorter than its three-hour running time.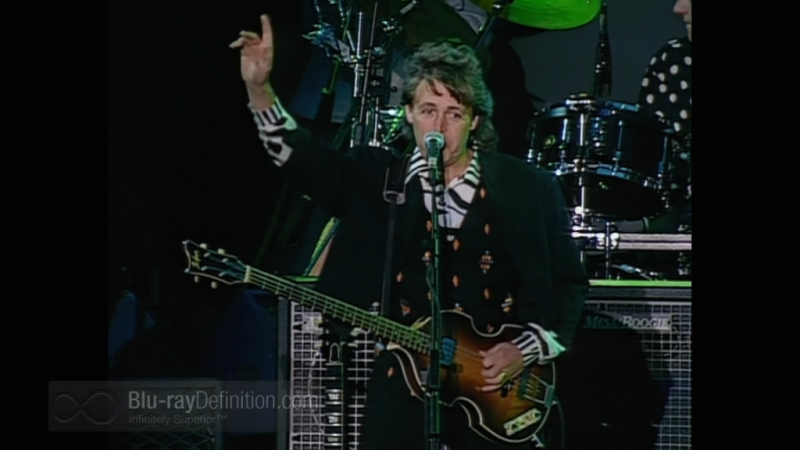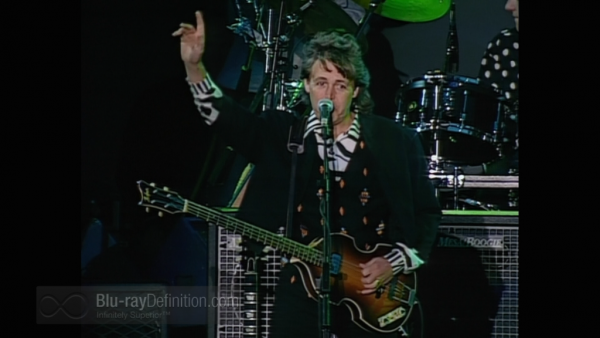 In a program with so many highlights, it is difficult to pick out the best of the best. Seeing Sir Paul and the late Linda McCartney in a Wings-like ensemble was a great trip down memory lane, particularly with their nod to The Beatles in "Can't Buy Me Love." Of course, seeing Eric Clapton jam with Dire Strait's Mark Knopfler was a real treat. If that were not enough, Elton John links up with Clapton and the Dire Straits gang for two of his better ballads.  But then there is the mini-Led Zeppelin reunion as guitarist Jimmy Page joins Robert Plant for "Wearing And Tearing" and "Rock And Roll." Finally, darkness sets in and creates the perfect atmosphere for two of Pink Floyd's biggest hits.

Video Quality
[Rating:3.5/5]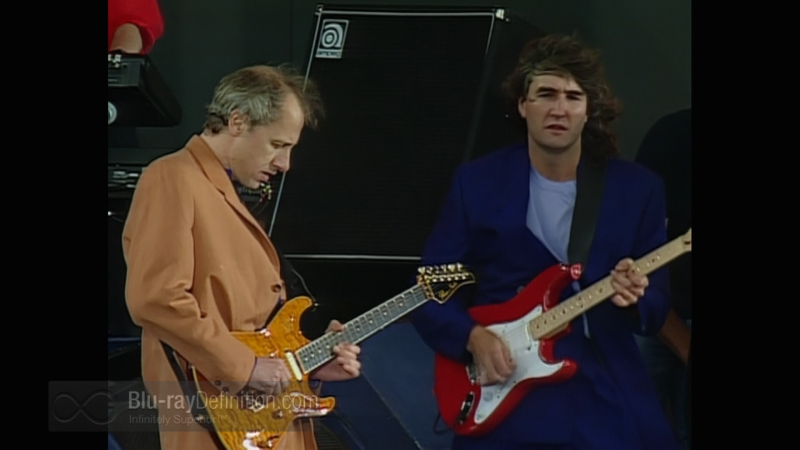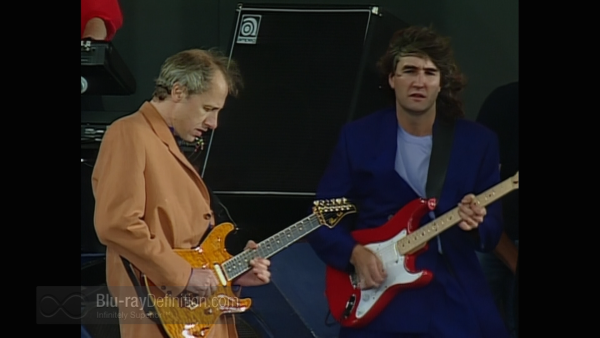 This is a well-shot standard definition (1.33:1 aspect ratio) video for an outdoors event and while the images get a bit blurry in the distant shots, close ups of the performers (and there are plenty of them) are very good if lacking the ultimate sharpness produced by today's high-definition cameras. Given the limited number of available camera angles, the crew does a decent job of conveying the immediacy of the concert for viewers.

Audio Quality
[Rating:3.5/5]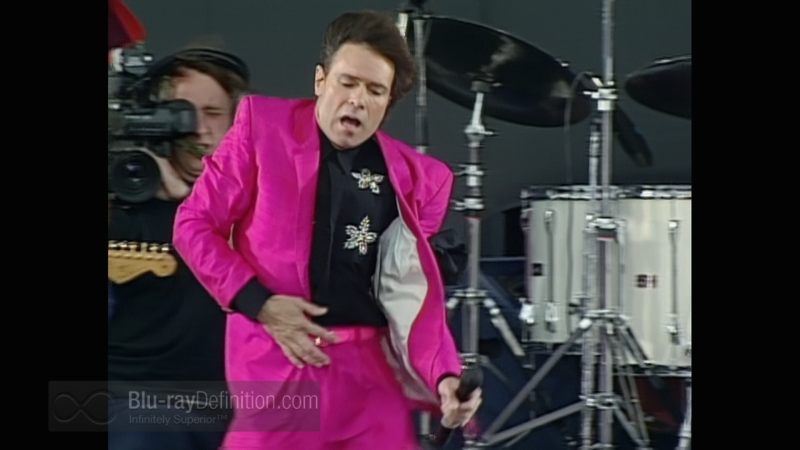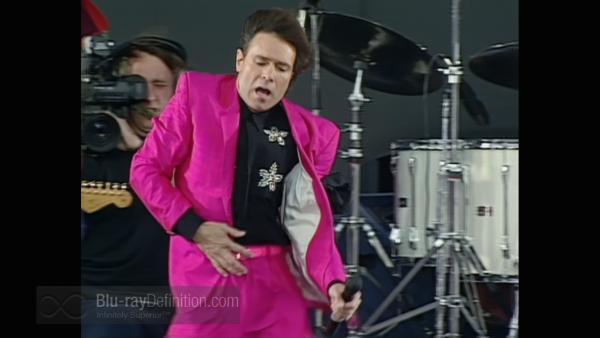 The surround version in DTS-HD Master Audio 5.1 lossless format far outshines the LPCM 2.0 alternative. There appears to be plenty of crowd noise in the surround channels and the players are nicely distributed across the front and center channels. Vocals are clear and the instrumentals are not the last word in high-resolution, but after all, this is an outdoors event.

Supplemental Materials
[Rating:1/5]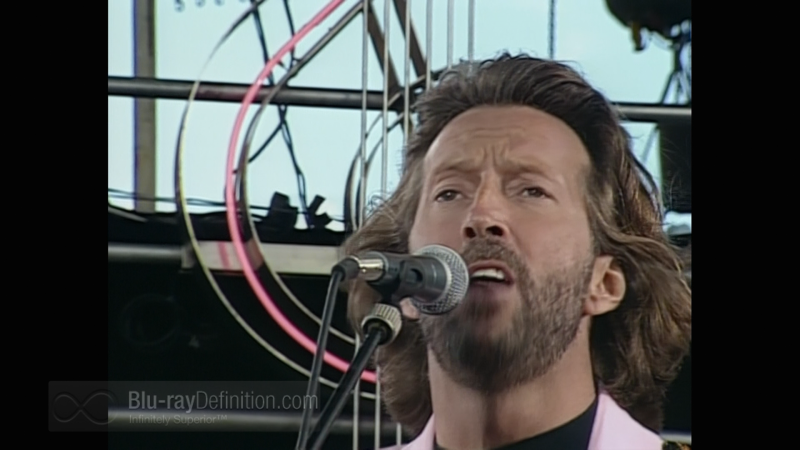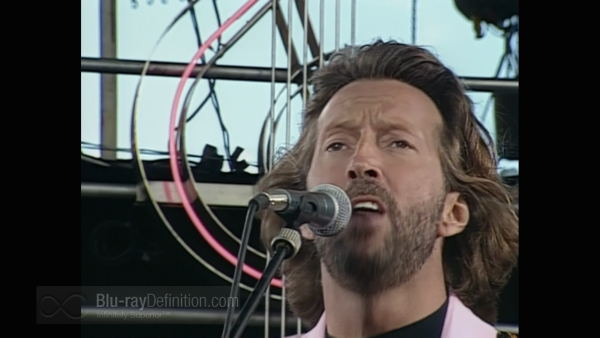 Eagle Rock Entertainment provides a miniature (and I do mean small) souvenir program booklet with an introduction to the concert, pictures and biosketches of the players, a playlist and production credits. Unfortunately, most of the typeface is so small that even readers much younger than myself will have trouble reading it.

The Definitive Word
Overall:
[Rating:4/5]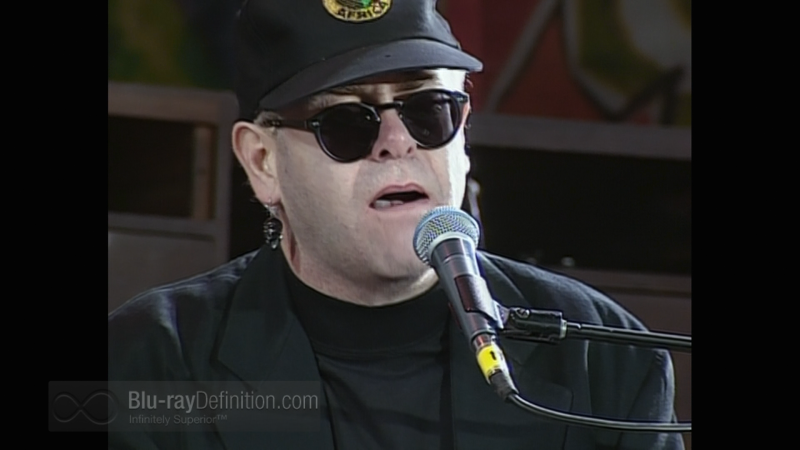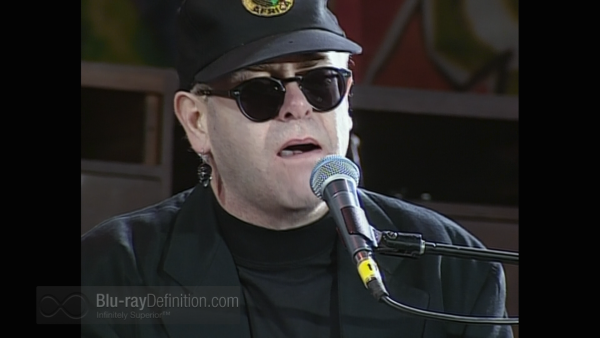 Twenty-five years ago, the thousands of fans lucky enough to attend the Knebworth event, billed as "the best British rock concert of all time," got the playlist and performances of their lives. Each of the thirty-two tracks is a winner, laid down by the best that England had to offer the world of popular music. In spite of the obvious age of the video, it is still a remarkable film that all lovers of rock-and-roll will thoroughly enjoy.
Additional Screen Captures
[amazon-product]B00S1QQ8HY[/amazon-product]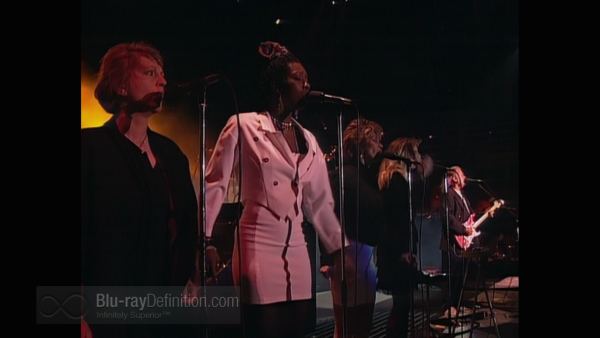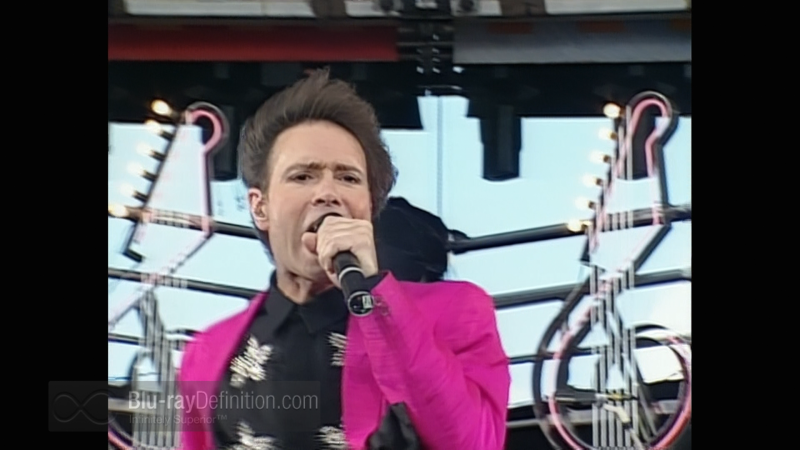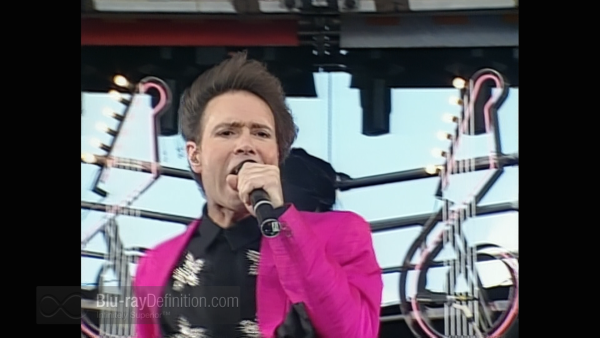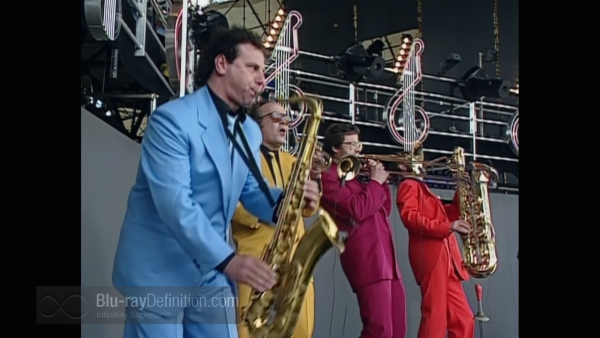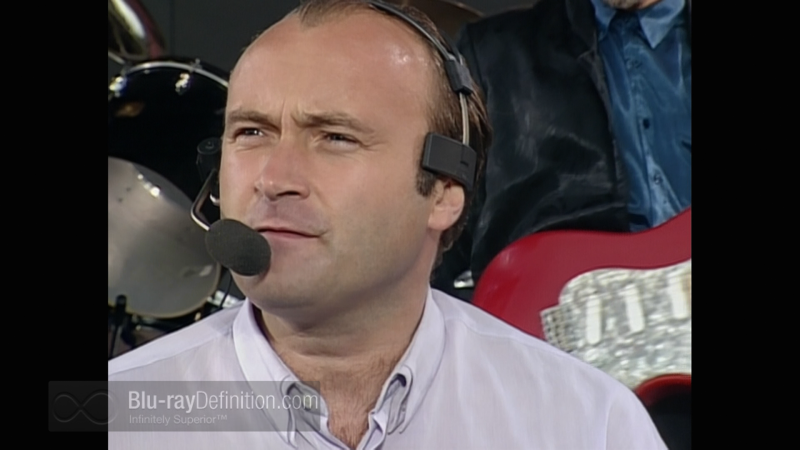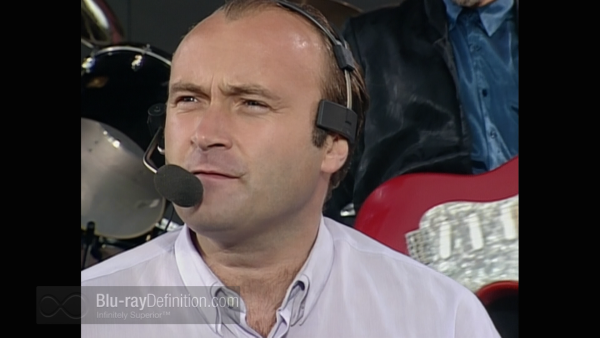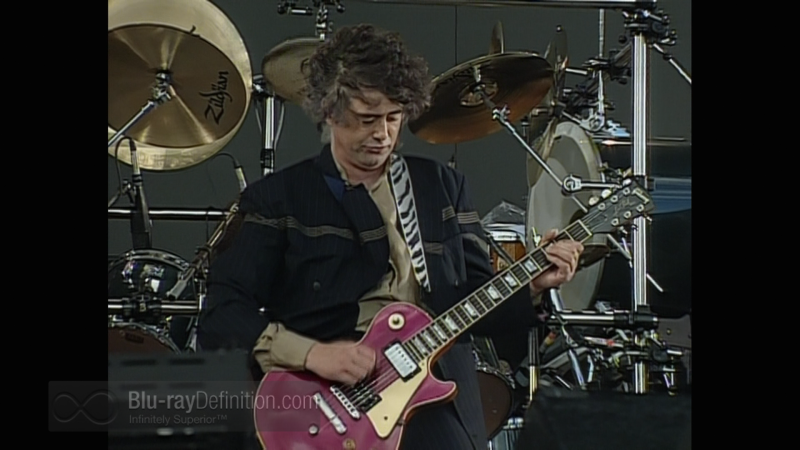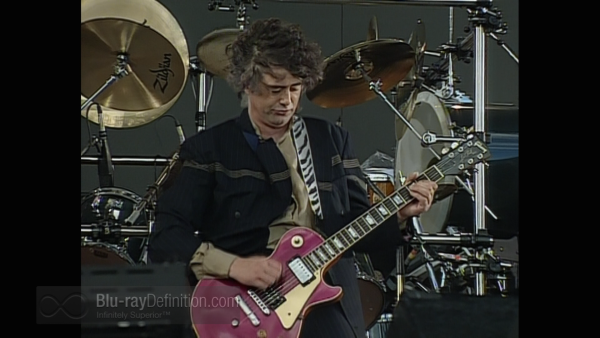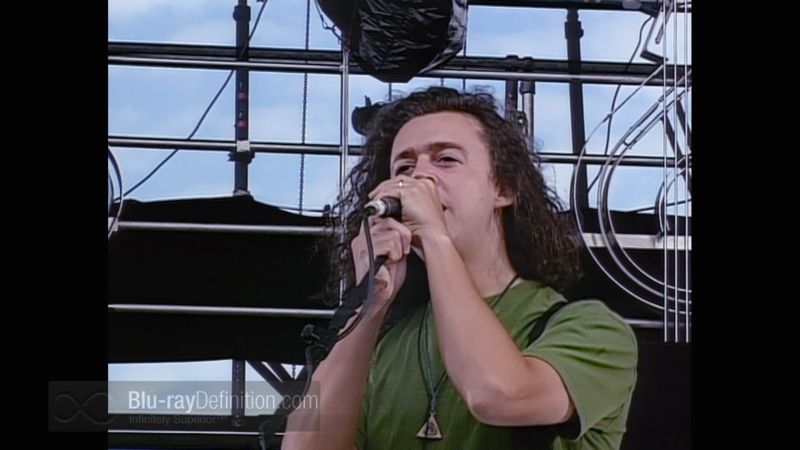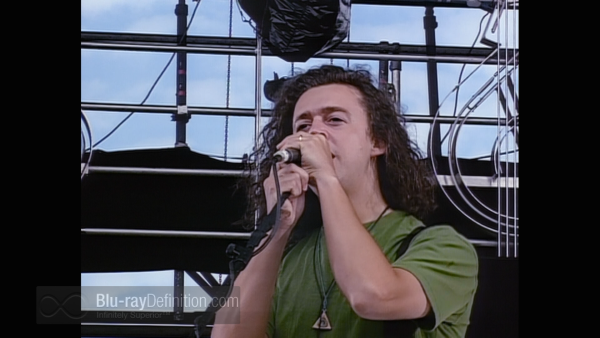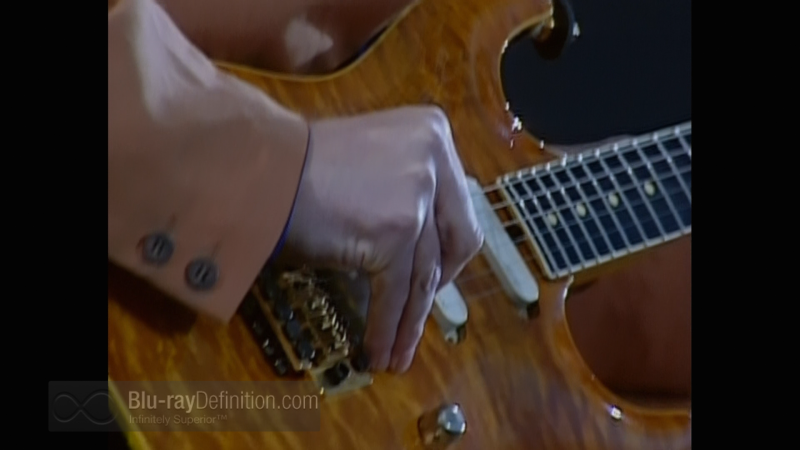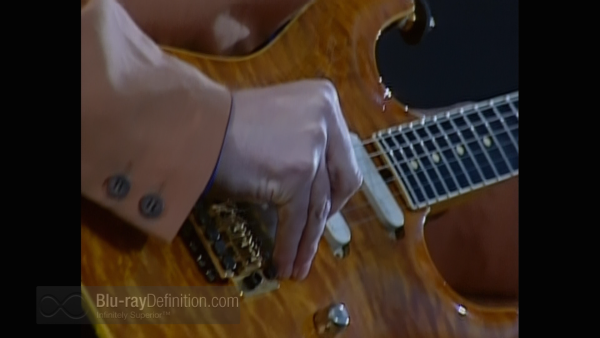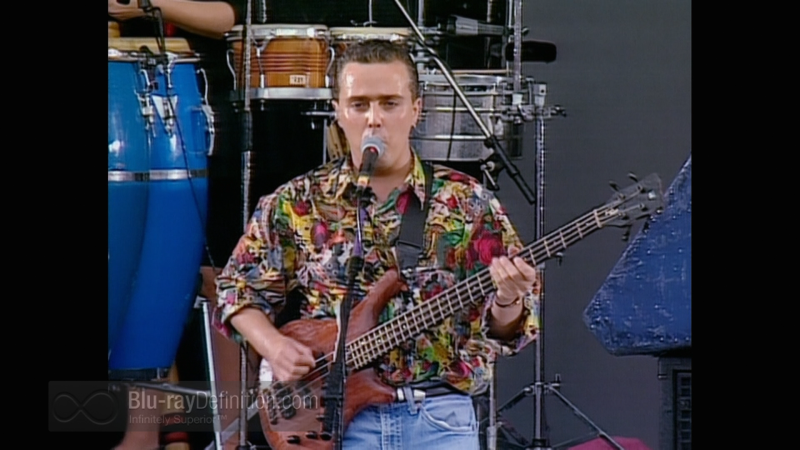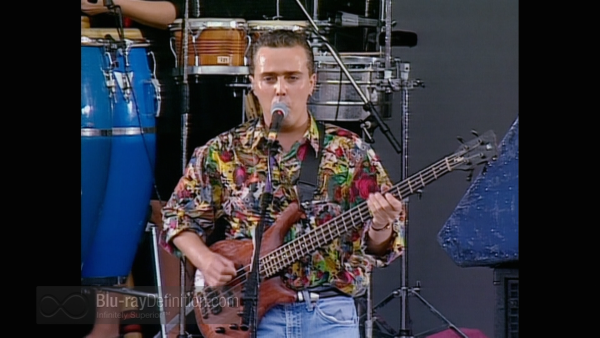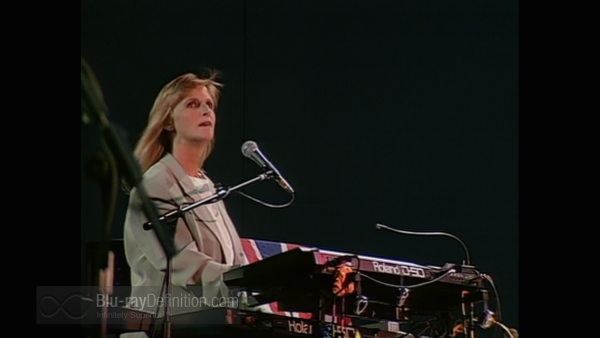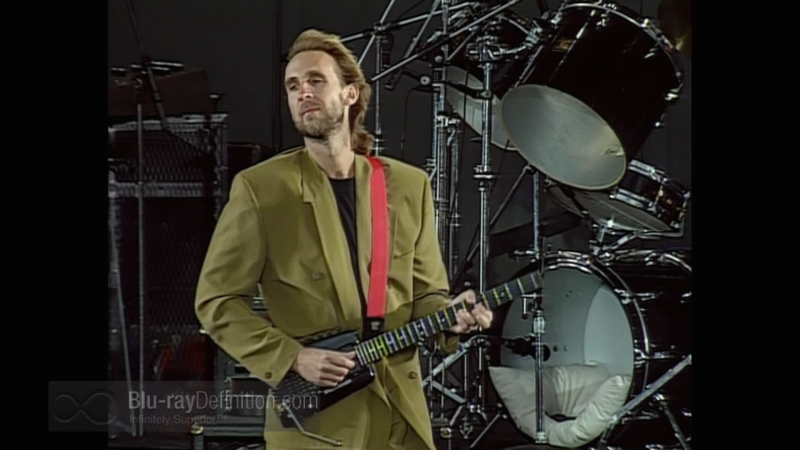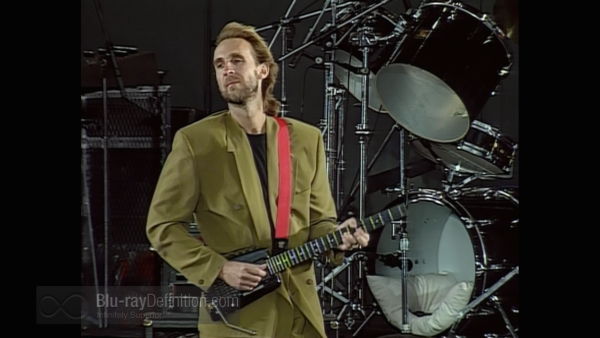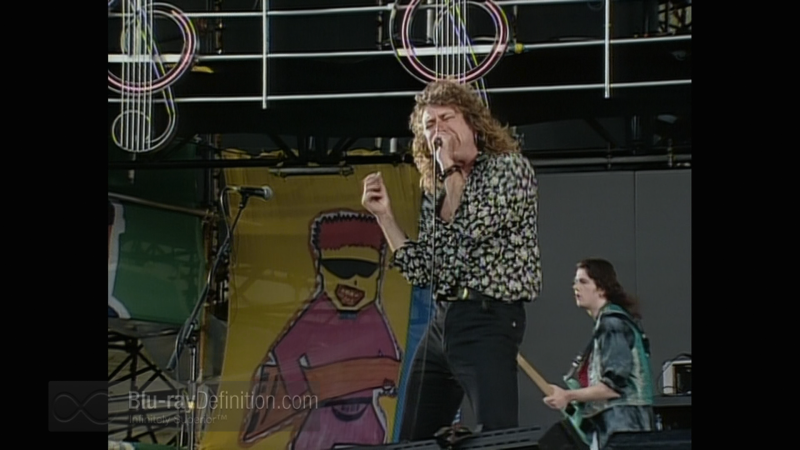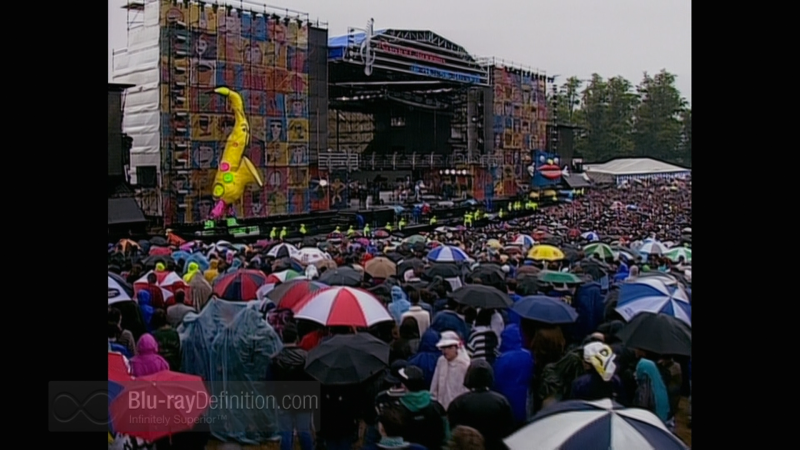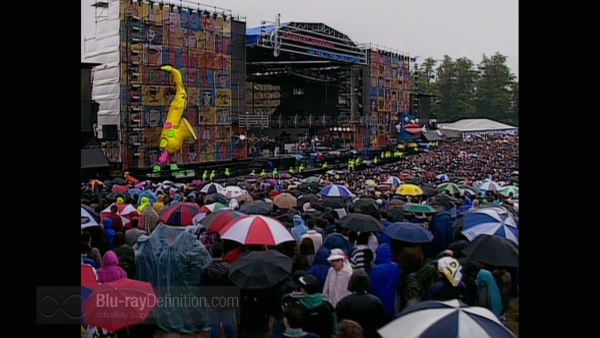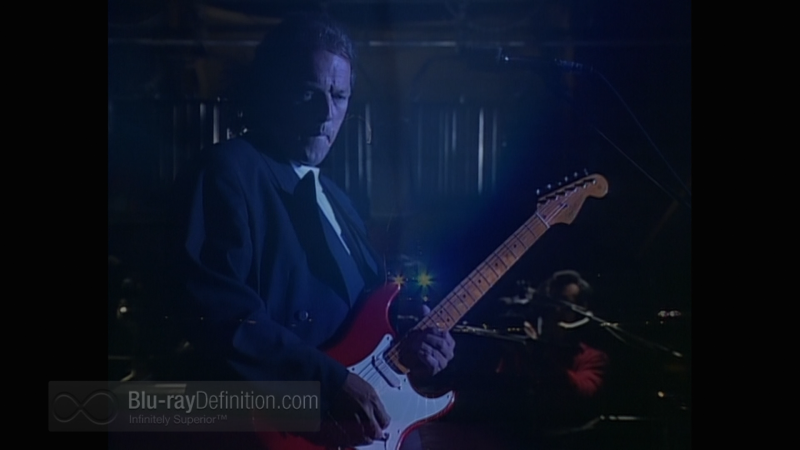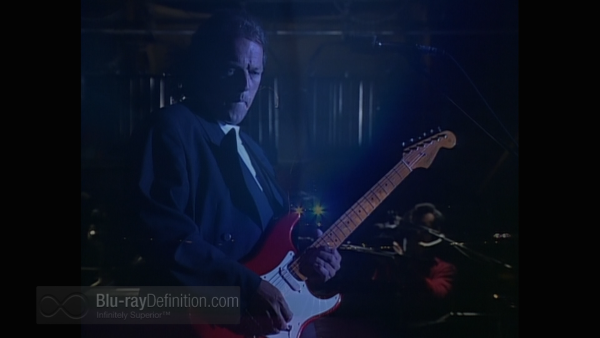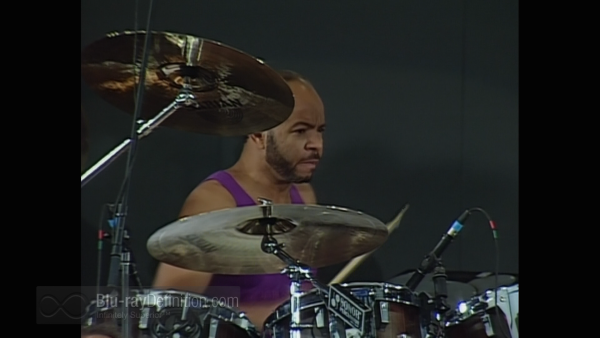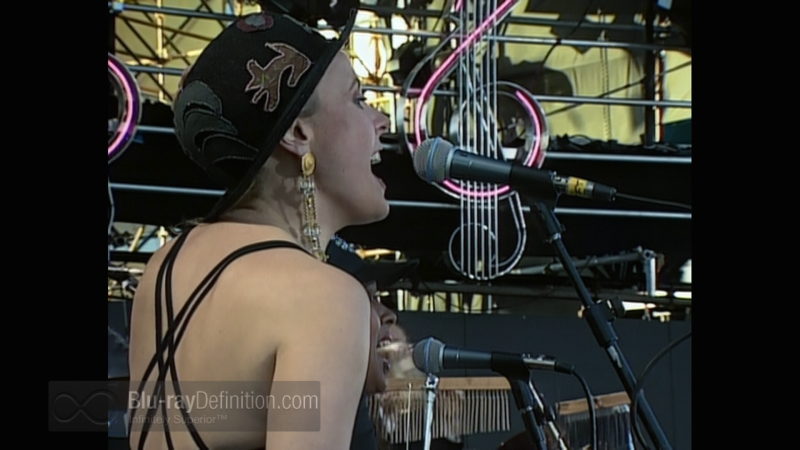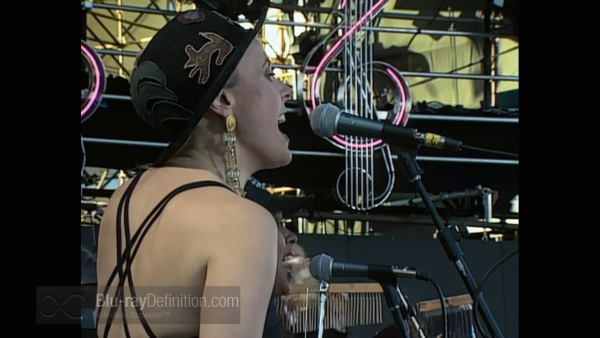 [amazon-product]B00S1QQ8HY[/amazon-product]