Mouse-over Cover Art for Details –

The Film
[Rating:4.5/5]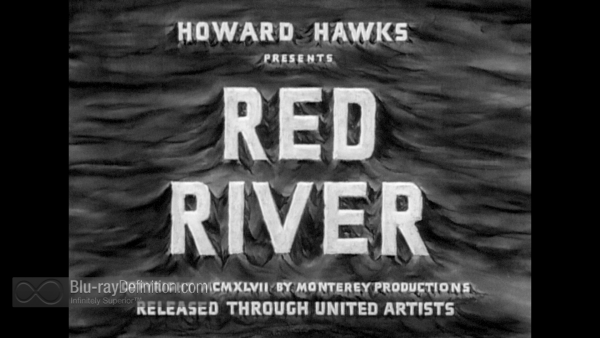 Howard Hawks' 1948 Red River (The Big Sky; Gentlemen Prefer Blondes; Rio Bravo) is in many aspects the quintessential film of its genre. Filled with wide open spaces, a compelling father-son conflict, and an epic post-Civil War cattle drive, the whole film is practically a metaphor for the clash between new and old.
In a star making turn, Montgomery Clift takes his first lead role as the young Matthew Garth, adopted son of post-Civil War Texas rancher Thomas Dunson, as portrayed by a gritty John Wayne. After fourteen years of struggle against a Mexican claimant across the Rio Grande, other fellow Texas ranchers, and the elements, Dunson's cattle and ranch has expanded, but he's losing money. He decides to make a dangerous cattle drive to Missouri to relocate. It means a long journey of battles against American Indians, bandits, and even infighting amongst the ranch hands. What no one sees coming, however, is the tyrannical turn that Dunson will take the further along into the journey they get, and the open rebellion against him Matthew Garth will launch in order to save the cattle drive, and the Dunson-Red River beef brand.
Hawks and especially cinematographer Russell Harlan manage to wring out an epic cinematic journey here, even within the confines of the 1.37:1 framing and the stark black and white imagery. From the Borden Chase screenplay based on his own The Saturday Evening Post story, we get a riveting battle of wills between John Wayne's Dunson and Montgomery Clift's Matthew Garth, and it should be noted that Clift, much younger than Wayne, manages not to get blown away in any of their scenes together here. The film even manages to mix in some quick, Hollywood-style romance for Garth, with the beautiful Joanne Dru as Tess Millay, a tough as nails Kansas railroad town card dealer who quickly falls in love with the rugged cowboy.
It's easy to see how Red River drew a line of demarcation between the B-grade singing cowboy westerns of old, and the newer, epic, good versus evil, more psychologically driven and morally obscured heroes of westerns that were to come. It also helped set a standard that needed to be met in its no expenses spared production values, stunning visuals, and atmospheric score by Dimitri Tiomkin.
Video Quality
[Rating:3.5/5]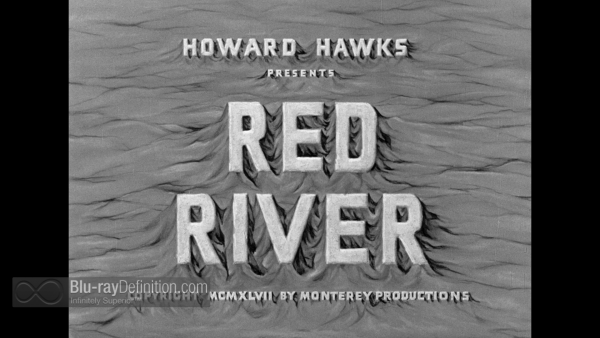 We get two separate restorations of Red River from Criterion Collection in this 4-disc set. A 4K digital restoration of the original theatrical release preferred by Howard Hawks, and a 2K digital restoration of the extended pre-release version. To my eyes and on my playback gear, both 4K and 2K restorations, provided in AVC 1080p on Blu-ray, look nearly identical, with the 2K extended version perhaps looking just a little bit more coarse. Whatever the case, in comparison to the previously issued Blu-ray of Red River from Eureka!'s Masters of Cinema series in the UK, this Criterion release is clearly superior. The Masters of Cinema looked very rough and murky, with a dark cast to it. Criterion has brightened the image, and applied some obvious grain and noise reduction. This has had the effect of smoothing out some of the detail, but also providing a cleaner and more consistent viewing experience with less scratches, grit, and thickness of grain. Whites look just a little bleached here, however.
Audio Quality
[Rating:3.5/5]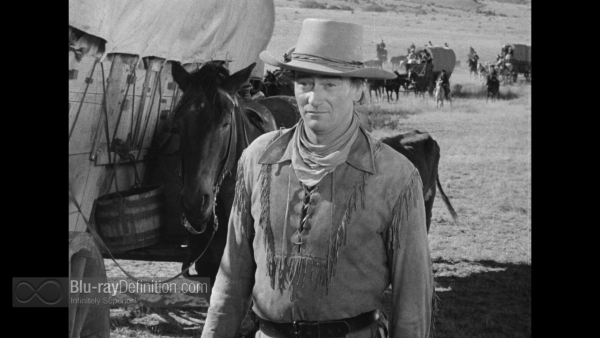 The monaural soundtrack, offered in LPCM 1.0 (48kHz/24-bit) accompanied by optional English SDH subtitles is inescapably boxy and a little scratchy, but it gets the job done nevertheless.
Supplemental Materials
[Rating:5/5]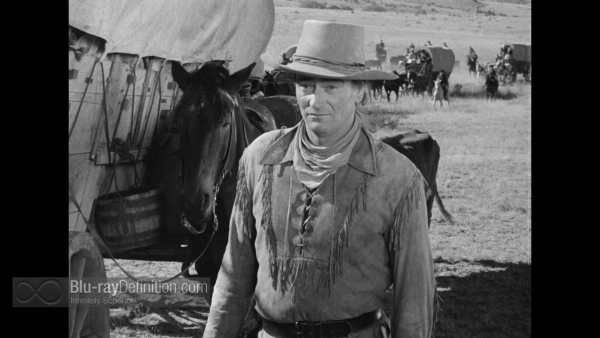 Theatrical and Extended Pre-release versions of the film on Blu-ray and DVD
Booklet featuring an essay on the film by Geoffrey O'Brien and a 1991 interview with Hawks' longtime editor Christian Nyby; a new paperback edition of Chase's original novel, previously out of print.
Disc 1:
About the Versions
Bogdanovich on Red River (1.78:1; 1080p/24; 00:17:02) – In this interview, conducted by the Criterion Collection in 2014, filmmaker and critic Peter Bodanovich shares his memories of director Howard Hawks and discusses Red River and the differences between the two versions of the film.
Hawks and Bogdanovich – In April 1972, director Howard Hawks sat down with filmmaker Peter Bogdanovich for an interview in Palm Springs, California. These audio excerpts from their conversation feature Hawks' memories of making Red River.
Trailer (1.37:1; 1080i/60; 00:01:53)
Disc 2:
Molly Haskell (1.78:1; 1080p/24; 00:15:43) – In this 2014 interview with critic Molly Haskell, conducted by the Criterion Collection, the longtime champion of Howard Hawks discusses Red River in relation to the western genre andDel gender politics and expresses her appreciation for the filmmaker.
Lee Clark Mitchell (1.78:1; 1080p/24; 00:13:07) – This interview with scholar Lee Clark Mitchell, author of Westerns: Making the Man in Fiction and Film, delves into the cultural history and trademarks of western genre literature and film, framing Red River and the novel's author, Borden Chase, within these terms. It was conducted by the Criterion Collection in 2014.
Borden Chase – Red River novelist and screenwriter Borden Chase discusses his feelings about Howard Hawks' film adaptation of his work in these audio excerpts from a 1969 interview, conducted by western scholar Jim Kitses, author of Horizons West.
Lux Radio Theatre – This Lux Radio Theatre adaptation of Red River was originally broadcast on March 7, 1949, and features John Wayne, Joanne Dru, and Walter Brennan reprising their film roles.
The Definitive Word
Overall:
[Rating:4/5]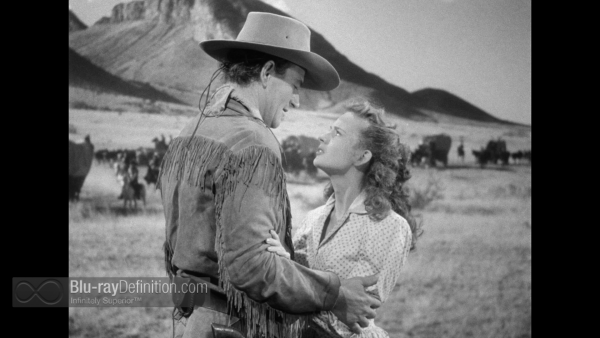 A giant of a western with a magnificent cast, Red River is an iconic piece of cinematic Americana, gloriously realized by Howard Hawks, John Wayne, and Montgomery Clift. Criterion Collection's Blu-ray/DVD issue of this genre classic compensates as much as it can for an uneven source image with a competent restoration and massive supplementary materials. Well worth the coin to pick this one up.
Additional Screen Captures
[amazon-product]B00IGK6TGU[/amazon-product]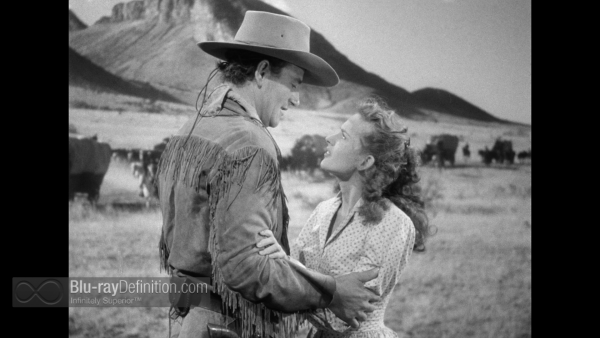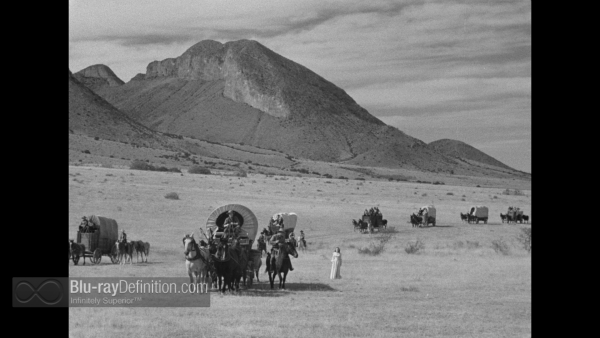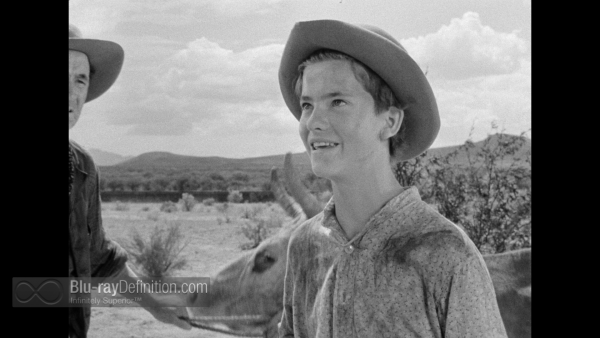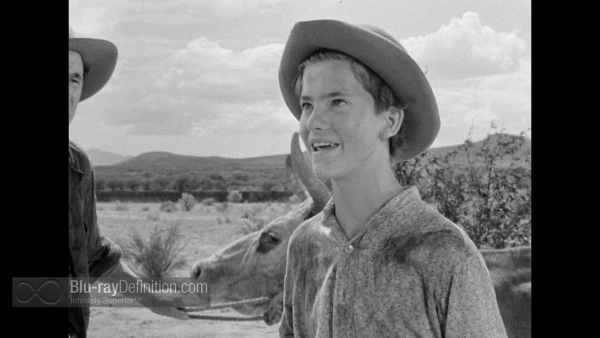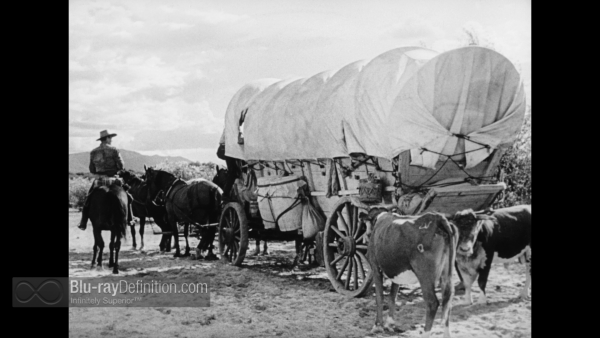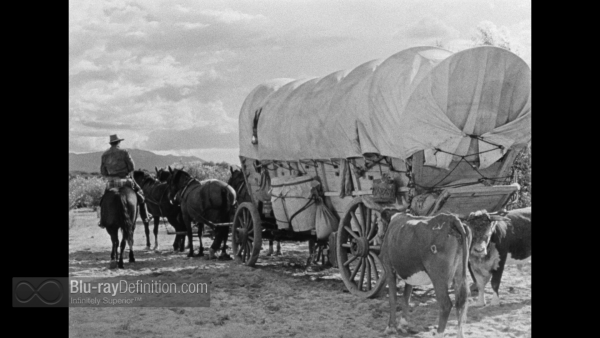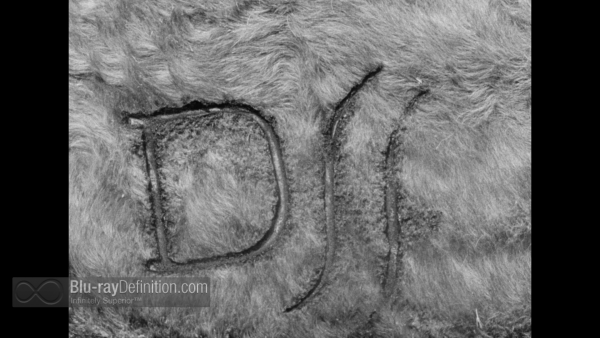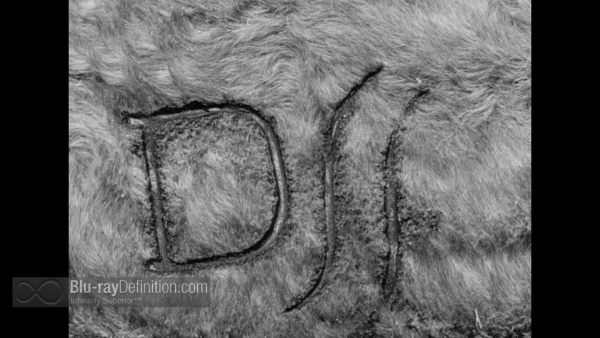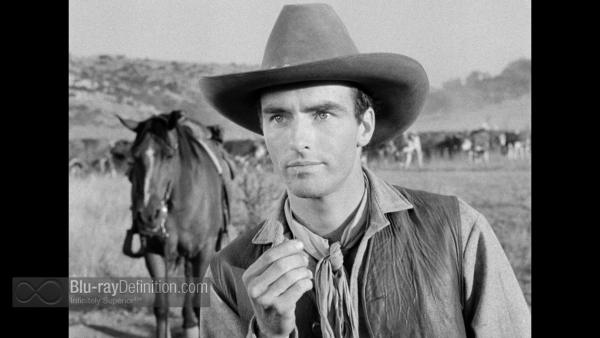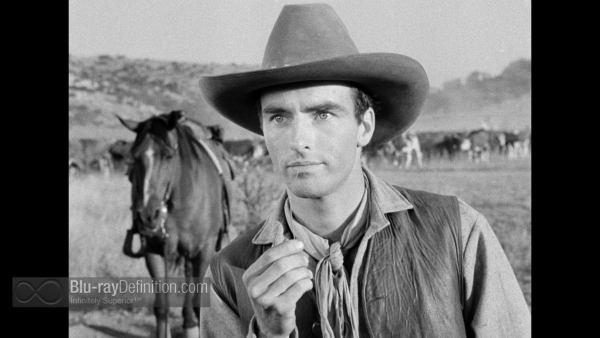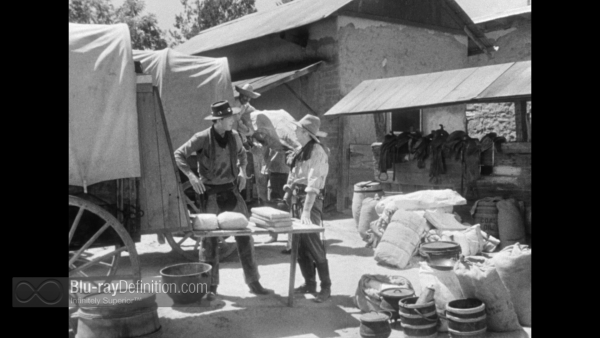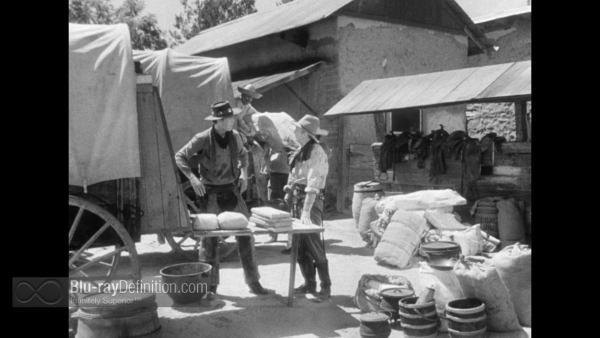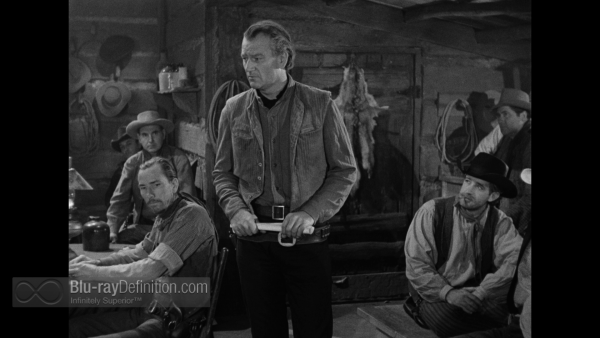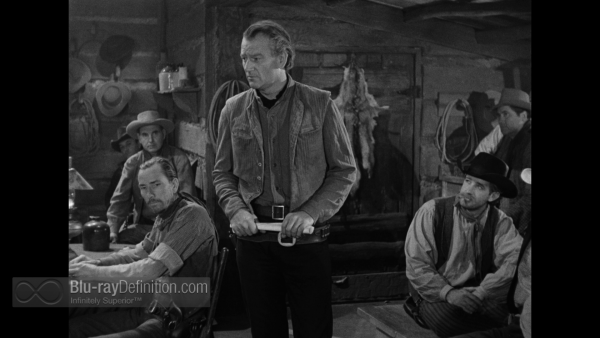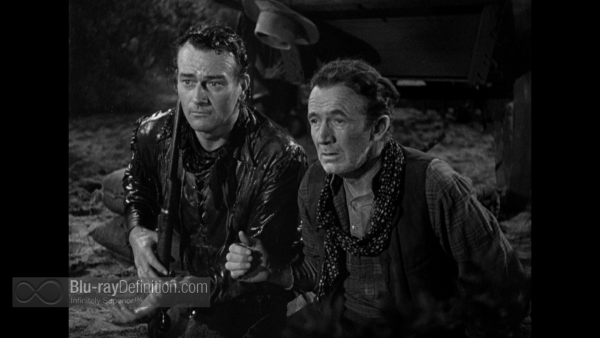 [amazon-product]B00IGK6TGU[/amazon-product]