– –
The Film
[Rating:4.5/5]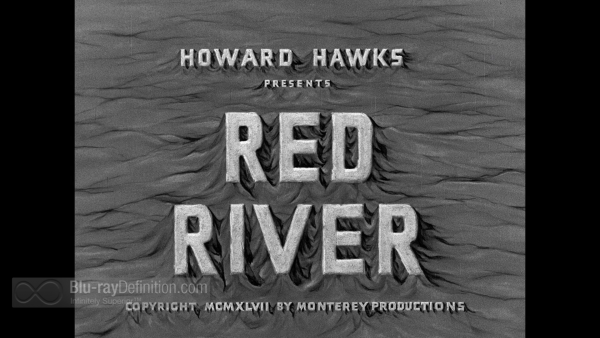 Howard Hawks' 1948 Red River (The Big Sky; Gentlemen Prefer Blondes; Rio Bravo) is in many aspects the quintessential film of its genre. Filled with wide open spaces, a compelling father-son conflict, and an epic post-Civil War cattle drive, the whole film is practically a metaphor for the clash between new and old.
In a star making turn, Montgomery Clift takes his first lead role as the young Matthew Garth, adopted son of post-Civil War Texas rancher Thomas Dunson, as portrayed by a gritty John Wayne. After fourteen years of struggle against a Mexican claimant across the Rio Grande, other fellow Texas ranchers, and the elements, Dunson's cattle and ranch has expanded, but he's losing money. He decides to make a dangerous cattle drive to Missouri to relocate. It means a long journey of battles against American Indians, bandits, and even infighting amongst the ranch hands. What no one sees coming, however, is the tyrannical turn that Dunson will take the further along into the journey they get, and the open rebellion against him Matthew Garth will launch in order to save the cattle drive, and the Dunson-Red River beef brand.
Hawks and especially cinematographer Russell Harlan manage to wring out an epic cinematic journey here, even within the confines of the 1.37:1 framing and the stark black and white imagery. From the Borden Chase screenplay based on his own The Saturday Evening Post story, we get a riveting battle of wills between John Wayne's Dunson and Montgomery Clift's Matthew Garth, and it should be noted that Clift, much younger than Wayne, manages not to get blown away in any of their scenes together here. The film even manages to mix in some quick, Hollywood-style romance for Garth, with the beautiful Joanne Dru as Tess Millay, a tough as nails Kansas railroad town card dealer who quickly falls in love with the rugged cowboy.
It's easy to see how Red River drew a line of demarcation between the B-grade singing cowboy westerns of old, and the newer, epic, good versus evil, more psychologically driven and morally obscured heroes of westerns that were to come. It also helped set a standard that needed to be met in its no expenses spared production values, stunning visuals, and atmospheric score by Dimitri Tiomkin.
Video Quality
[Rating:3/5]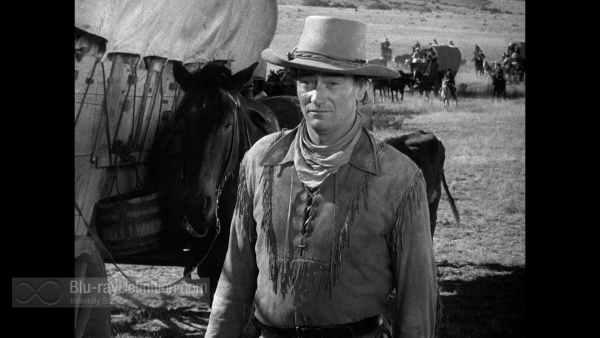 This is a very rough and uneven looking AVC/MPEG-4 transfer to Blu-ray of Red River from an MGM master by Eureka!'s Masters of Cinema label. Lots of source damage such as scratches, tramlines and dirt can still be seen, graininess gets very heavy at times, and midrange shots are very soft.
Audio Quality
[Rating:3.5/5]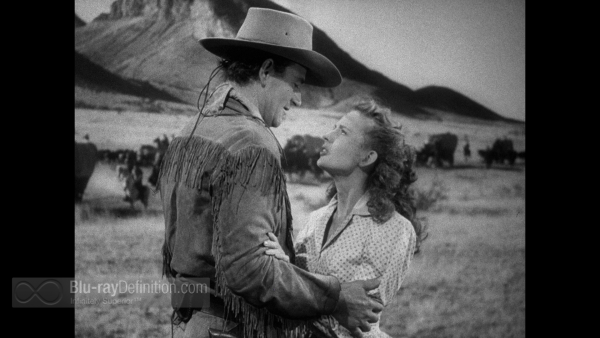 The LPCM 1.0 (48kHz/24-bit) soundtrack is pretty good for a monaural soundtrack of a film this old. There's still a bit of boxiness there, but dialogue is clean and there isn't too much crackle or hiss.
Supplemental Materials
[Rating:4/5]
As per usual, we get a good bit of pertinent extras included with this Masters of Cinema release.
The supplements:
Music & Effects Track
Dan Sallitt & Jaime N. Christley (1.78:1; 1080p/24; 00:45:32) – This video conversation between filmmaker Dan Dallitt and film critic Jaime N. Christley about Red River was filmed in 2013 exclusively for The Masers of Cinema Series
Lux Radio Theater (English Dolby Digital 1.0; 00:58:54) – This Lux Radio Theater adaptation of Red River features John Wayne, Walter Brennan, and Joanne Dru reprising their roles from the film. It was broadcast on March 7, 1949.
56-page booklet containing a lengthy dossier of excerpts from vintage writing about Hawks and the film, including an interview with Hawks, a note on the "two versions" of the film, and rare archival imagery
The Definitive Word
Overall:
[Rating:3.5/5]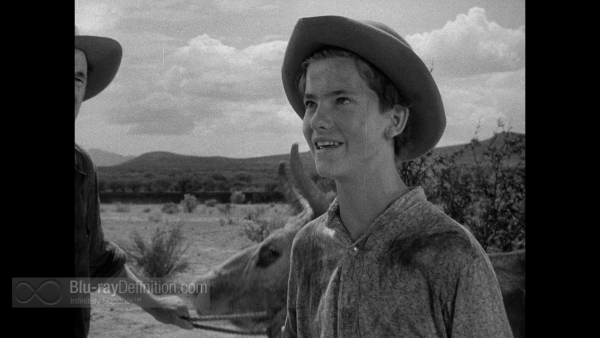 A giant of a western with a magnificent cast, Red River is an iconic piece of cinematic Americana, gloriously realized by Howard Hawks, John Wayne, and Montgomery Clift. Though this Blu-ray transfer leaves much to be desired, the film stands the test of time.
Additional Screen Captures
[amazon-product region="uk" tracking_id="bluraydefinit-21″]B00ER15K26[/amazon-product]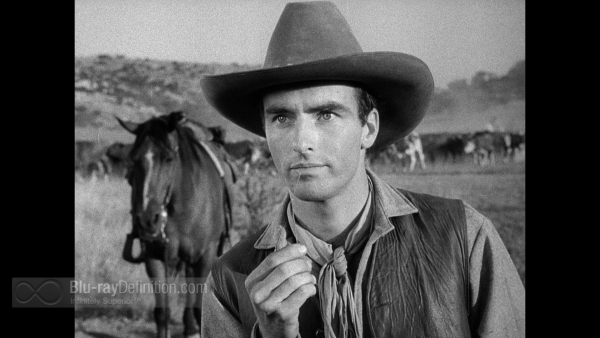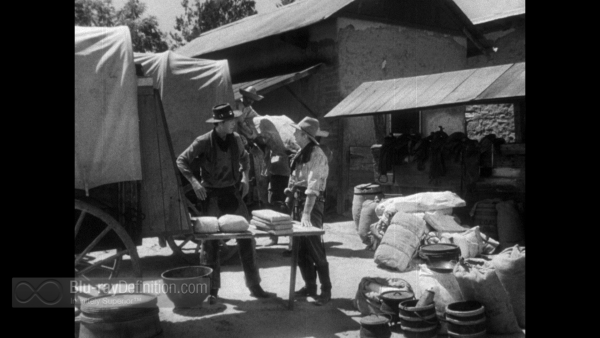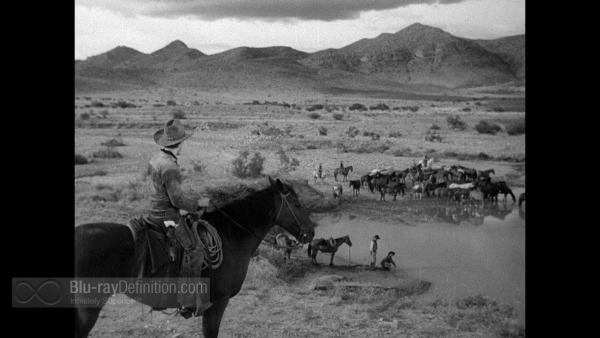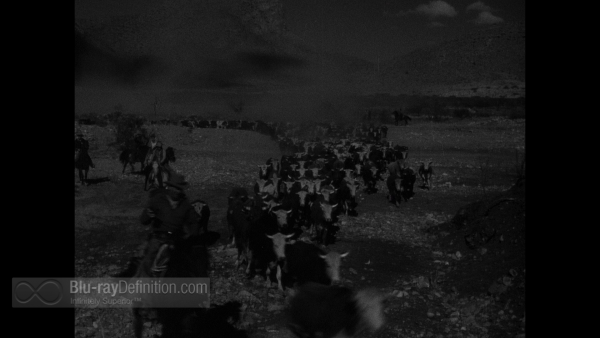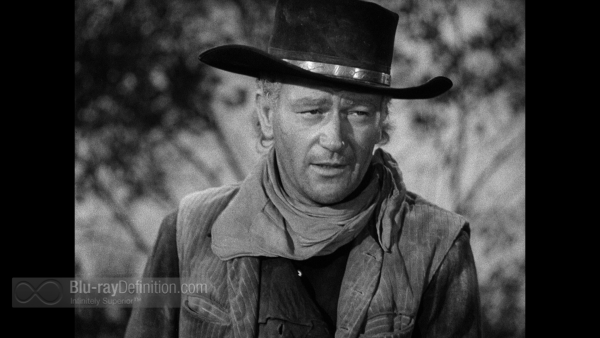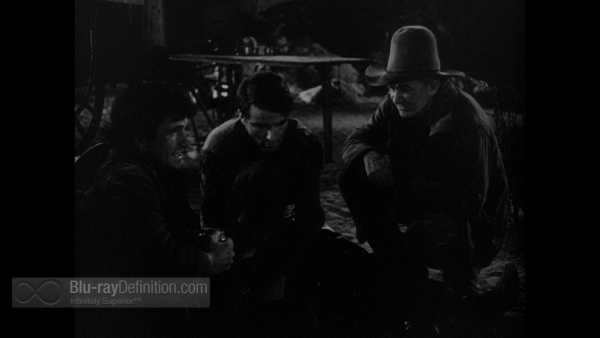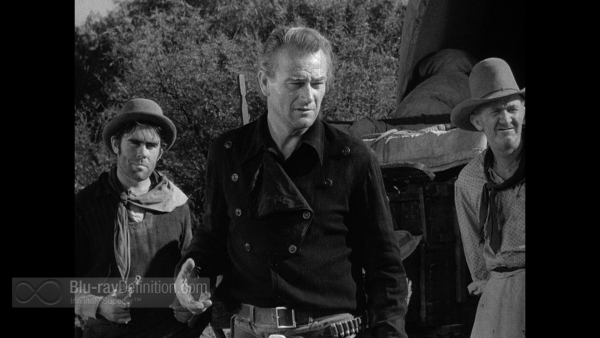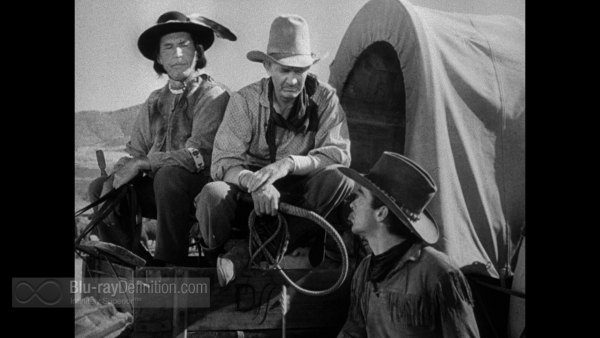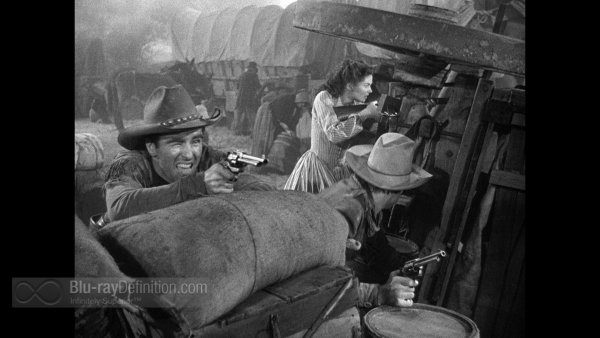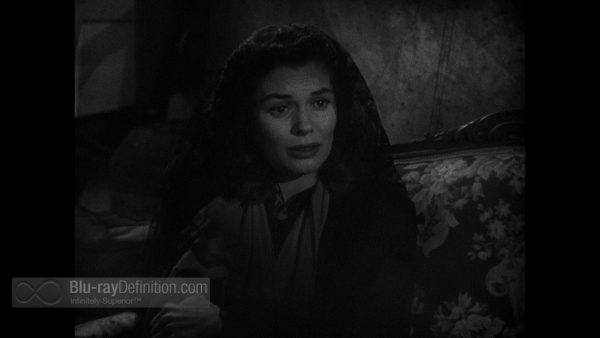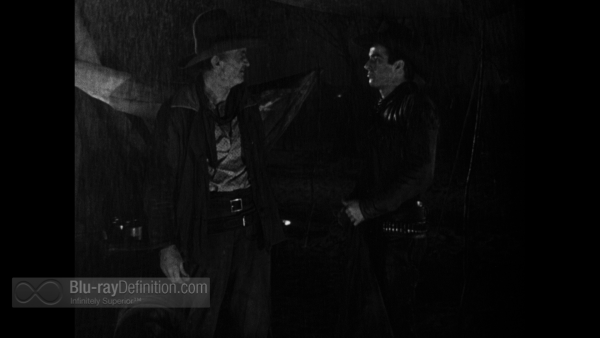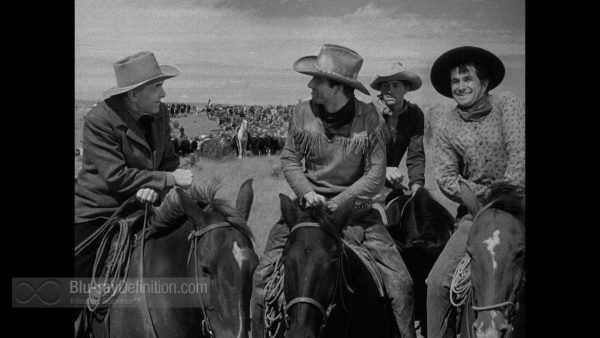 [amazon-product region="uk" tracking_id="bluraydefinit-21″]B00ER15K26[/amazon-product]