– –

The Performance
[Rating:4.5/5]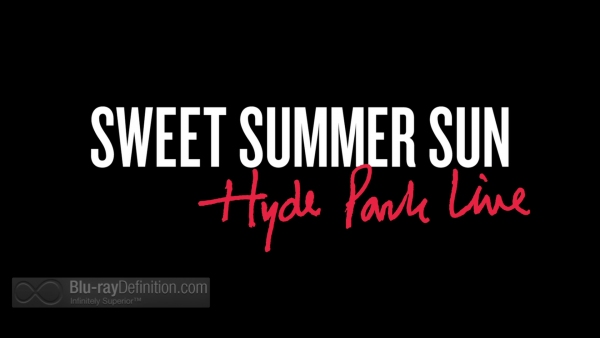 This past summer, the unstoppable Rolling Stones returned to London's Hyde Park for the first time in 44 years to give a concert performance. The band hadn't played their since 1969, a show shrouded in turbulence and sadness in the wake of founding member Brian Jones' death. It marked Mick Taylor's live debut with The Stones, but it was a show that was not one of their best performances. The Stones' 1969 concert in Hyde Park was documented on film, but it is mostly for hardcore fans given the poor overall performance. Fast forward a few decades, and the band are older, arguably wiser, and now the consummate show people. This performance comes across less as something vital and dangerous as it does finely honed, learned, and joyous. Don't get me wrong, if one hadn't heard these tunes a thousand times over the years on the radio, on LPs, on cassettes, or on one's iPod, and if The Rolling Stones were 50 years younger, every song they performed here would solidify them today as the harbingers of a new dawn of Rock and Roll. But, alas, the band are, quite obviously, not the youngsters they once were. That doesn't keep them from rocking louder, harder, and better than a lot of the upstarts that have succeeded them.
The set list for Sweet Summer Sun – interrupted only briefly with a few moments of the band reflecting on their past and the previous engagement at The Park – is a virtual greatest hits collection, what else could it be? They open with Tattoo You's "Start Me Up" jump right into "It's Only Rock and Roll" while images of their rock and blues idols like B.B. King, Willie Dixon, and Jerry Lee Lewis light up the giant screens behind them. It's a communion, and The Stones are there to convert the young and the old alike to their brand of time-tested rock and roll. The biggest surprise of the show is when Mick Taylor rejoins the band for "Midnight Rambler" and it's like he was never gone. He later comes out to help them close out the show with "Satisfaction." Amen.
What will make this show undesirable for some, let's say, longtime fans, is the modern editing. This is definitely a show edited to appeal to the Millennial generation, not something like, say, Ladies and Gentlemen…The Rolling Stones, that actually gives you time to contemplate a visual for a few minutes before it slams you with another. Sadly, things have been going this way since MTV came on the scene in the early '80s, and it probably isn't going to change anytime soon.
Track List:
Start Me Up
It's Only Rock 'n' Roll
Street Fighting Man
Ruby Tuesday
Doom And Gloom
Honky Tonk Women
You Got The Silver
Happy
Miss You
Midnight Rambler
Gimme Shelter
Jumpin' Jack Flash
Sympathy For The Devil
Brown Sugar
You Can't Always Get What You Want
(I Can't Get No) Satisfaction
Video Quality
[Rating:4/5]
The original high definition production of Sweet Summer Sun arrives with a 2.35:1 framed 1080i/60 AVC encodement on Blu-ray that is relatively clean and crisp for a concert video. Given the genre, the expected problems pop up from time to time, such as some video noise in low light, and variances in quality depending on the cameras being used and the distance it's being shot from. Editing, as mentioned above, is a bit manic, so this does lead to some noticeable artifacts as well.
Audio Quality
[Rating:5/5]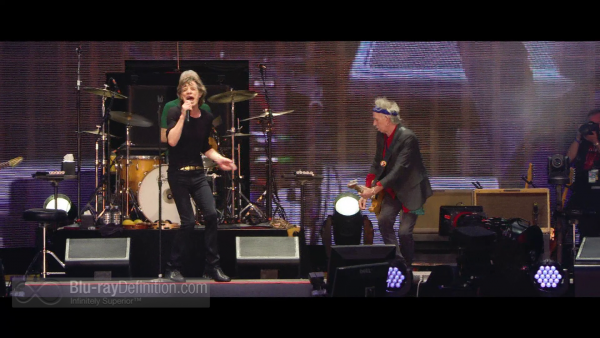 For this concert video, we get The Stones in hi-res 96kHz/24-bit for both the lossless DTS-HD Master Audio 5.1 surround mix and the uncompressed LPCM 2.0 stereo mix. The two versions are slightly different beasts, but both are excellent in their own right. The 5.1 version goes for a bigger, more spacious and atmospheric sound, with a relatively lush amount of ambience and some audible crowd noise (at appropriate moments) mixed into the surrounds. It offers just the tiniest boost to the low end over the stereo track. Meanwhile, the LPCM 2.0 is definitely drier in sound, not just because it lacks the performance space ambience of the surround channels, but because the mix seems to have gone for a bit of a more up close sound in general, with far less reverberation even in just the two channels, as compared to the 5.1 mix. Stereo imaging, airiness and dynamics are just fine in both versions, so pick one at your pleasure.
Supplemental Materials
[Rating:2/5]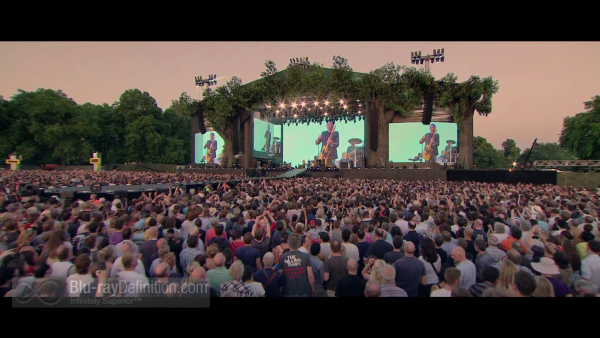 Booklet – A booklet with liner notes, photos and credits
Bonus Tracks:

Emotional Rescue
Paint it Black
Before They Make Me Run
The Definitive Word
Overall:
[Rating:4.5/5]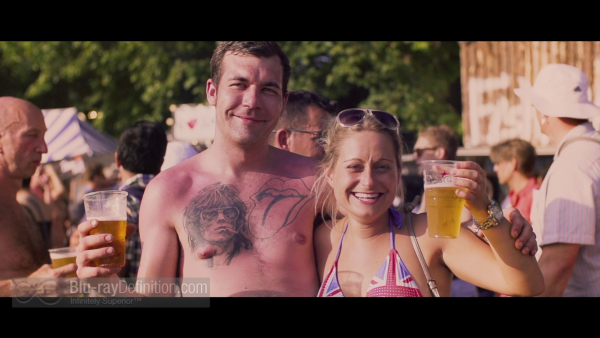 The Rolling Stones prove that, even though it's only rock and roll, they can still rock it out 50-years on. Sweet Summer Sun – Hyde Park Live is a great live greatest hits concert of The Stones going home again.
Additional Screen Captures
[amazon-product]B00F0JG7E4[/amazon-product]
[amazon-product]B00FCFX6OK[/amazon-product]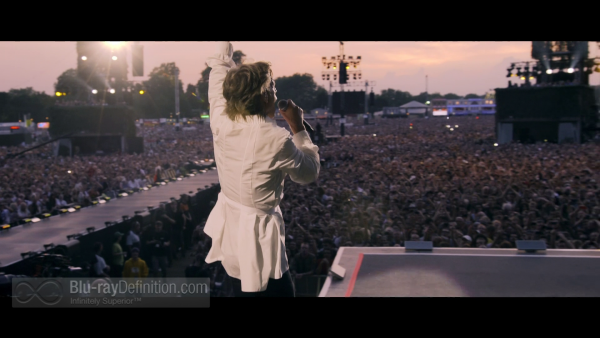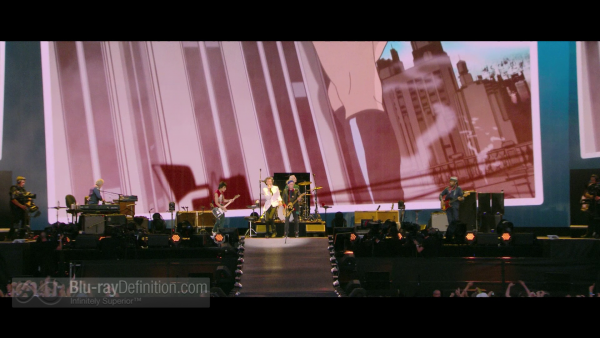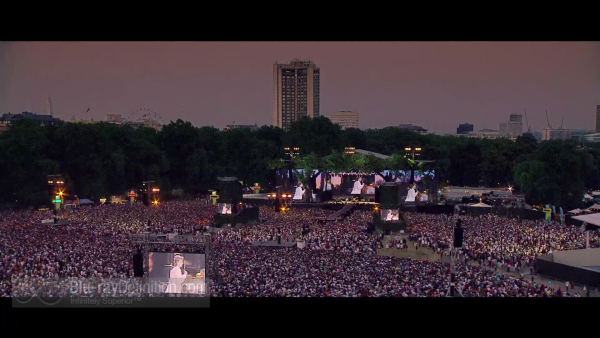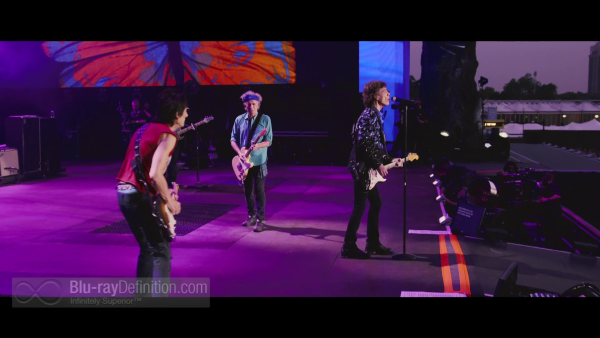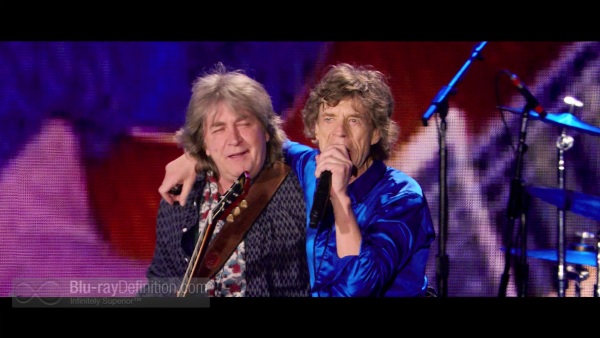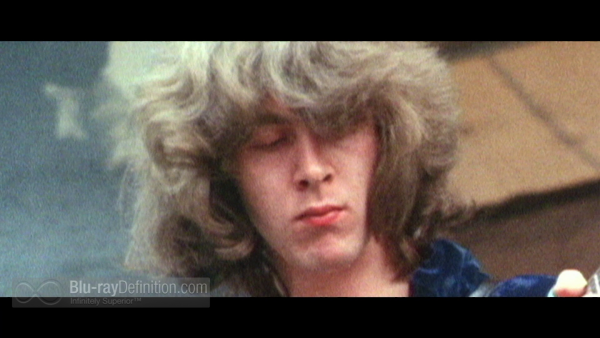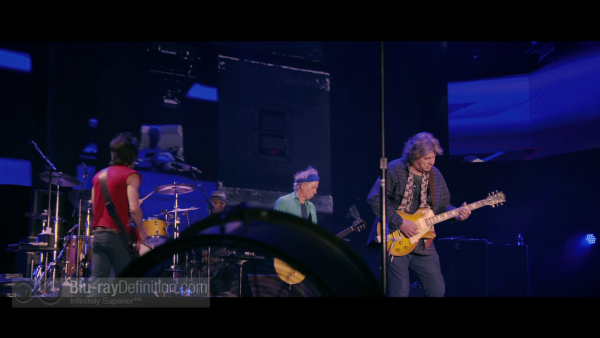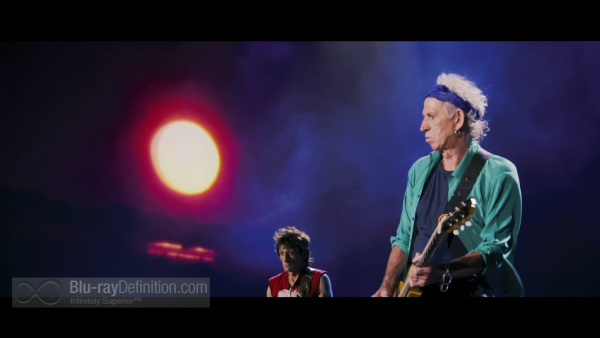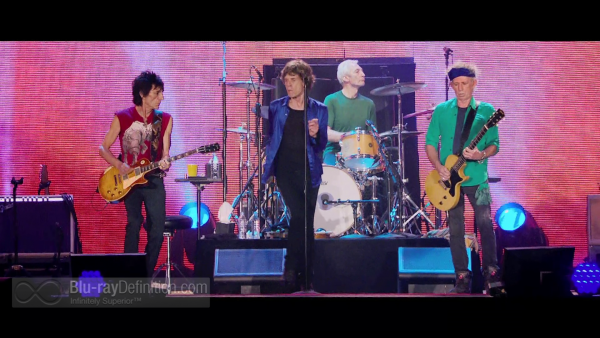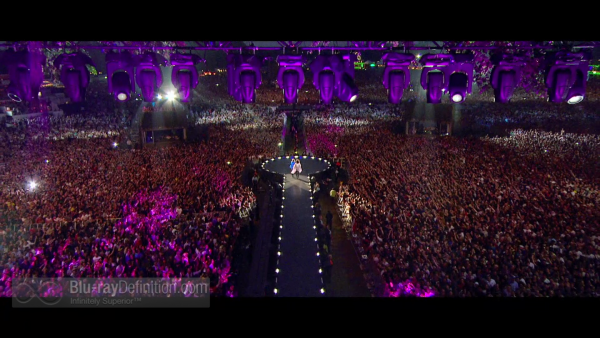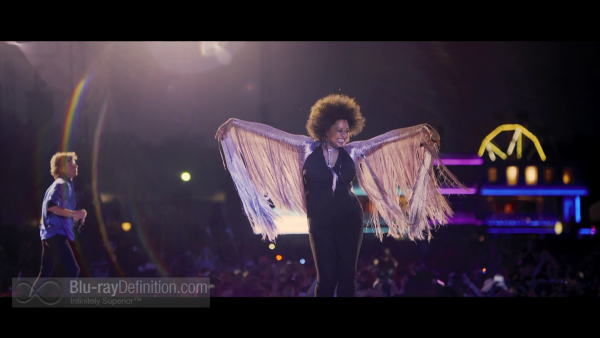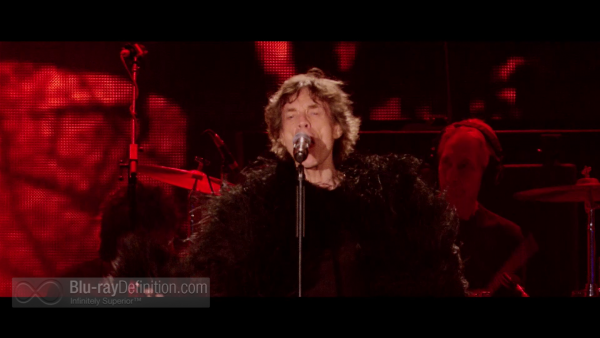 [amazon-product]B00F0JG7E4[/amazon-product]
[amazon-product]B00FCFX6OK[/amazon-product]