– –
The Film
[Rating:4/5]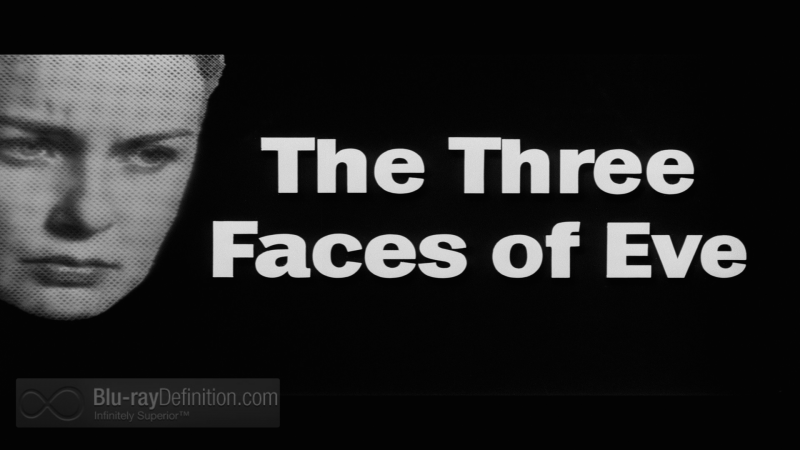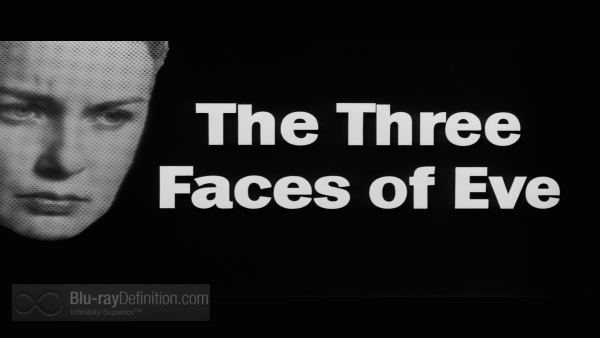 Sometimes, art imitates life and, sometimes, as in the case of The Three Faces of Eve, life imitates art. Based on two psychiatrists' account of a real patient with multiple personalities, this film was also a break through role for Joanne Woodward as Eve White. Director/Writer Nunnally Johnson snapped up the Corbett Thigpen/Hervey Cleckley book to capitalize on America's sudden fascination with this mental disorder.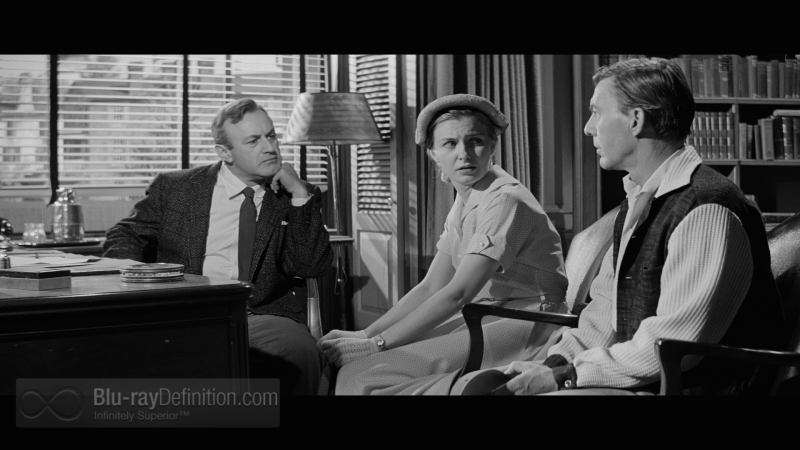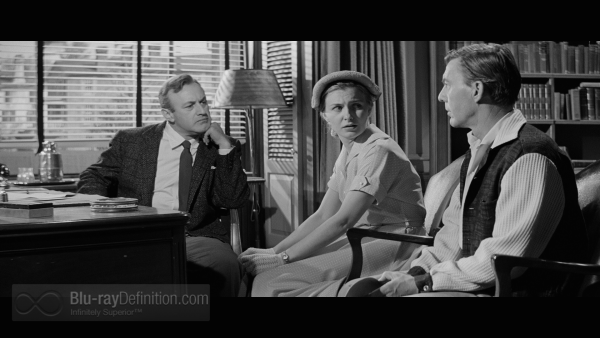 Introduced by veteran broadcaster Alistair Cooke who narrates and gives the imprimatur of truth to the story, we first find Eve and her much older husband Ralph (David Wayne) in the office of Dr. Curtis Luther (Lee J. Cobb).  The Whites are seeking assistance for Eve's "blackout spells." A year later, Ralph finds some fancy clothes that Eve does not remember buying and when she tries to strangle her daughter with a venetian blind's drawstrings, an alarm is sounded. Once again, in Dr. Luther's office, we begin to see the manifestations of the other personalities, beginning with the lascivious Eve Black.  Eve is admitted to the local psychiatric hospital and we witness Dr. Luther's frustration in trying to treat a disorder with which he is clearly unfamiliar.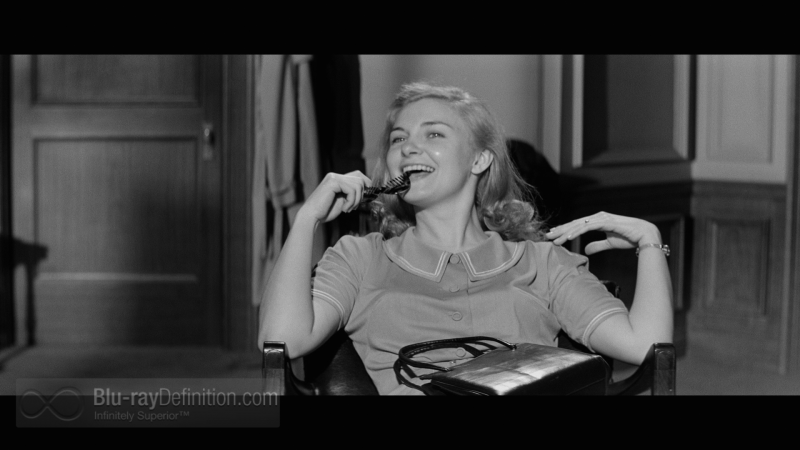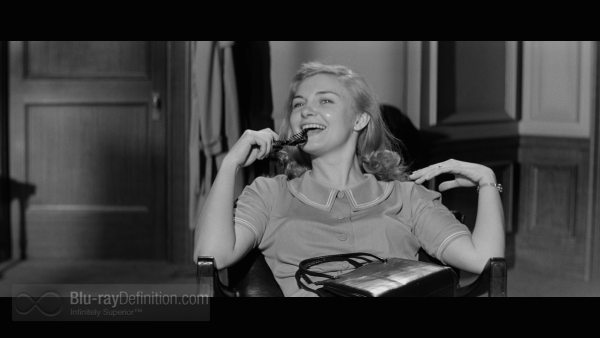 The Whites separate and Eve rents a room to be closer to her therapist while her husband gives her the ultimatum for their marriage. Between sorties to the local hot spots, Eve Black gives her husband more than enough reason to bail out (which he does). Luther and his colleague Dr. Francis Day (Edwin Jerome) make another attempt to perform a type of "exorcism," using hypnosis. To their consternation, a new personality emerges, Jane, an amnesiac. To further complicate things, Jane meets Earl (Ken Scott) who wants to marry her. There is a final conflict between the personalities that leads to the film's unexpectedly positive denouement.
Video Quality
[Rating:4/5]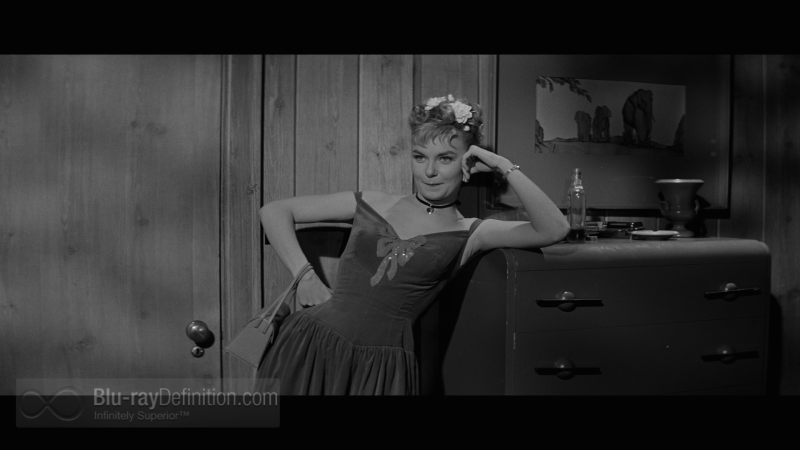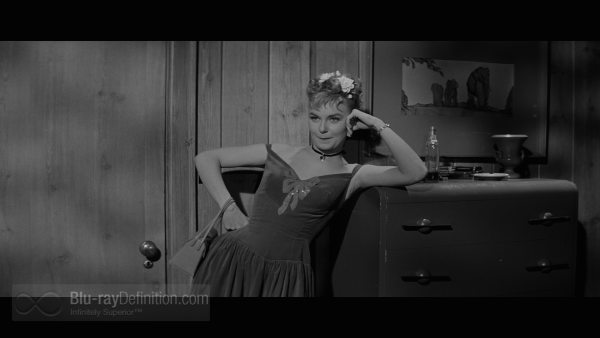 The restoration wizards strike again and give this nearly 60 year-old film a super resurrection in its CinemaScope 2.35:1 aspect ratio. Contrast and close-up details are spot on and there is a striking lack of streaking, blurring or washout.  In short, this remastering is good enough that it could pass for a relatively recent release.
Audio Quality
[Rating:3/5]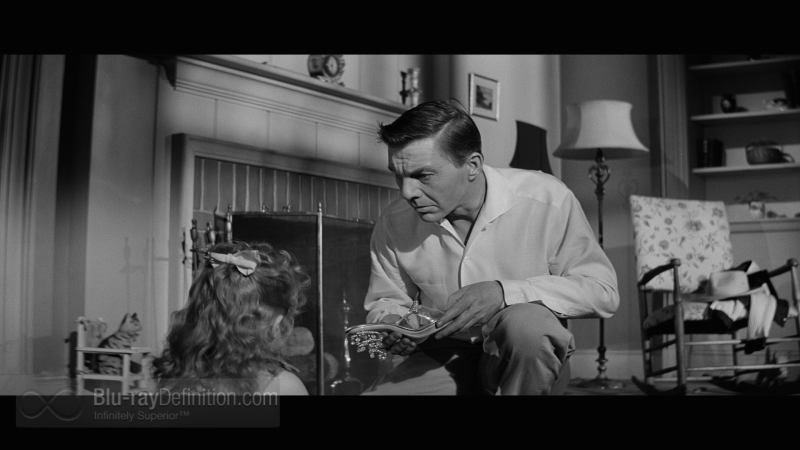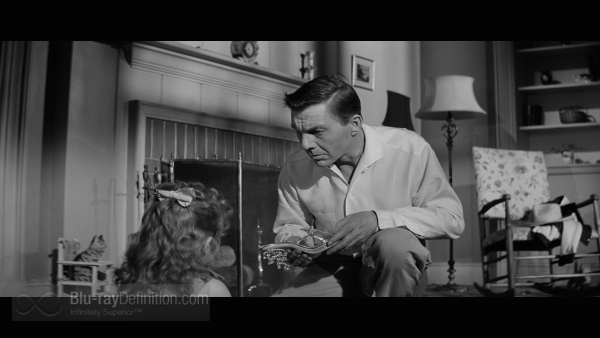 The DTS-HD Master Audio 1.0 soundtrack is decent if obviously dated sounding and a trifle boxy. Fortunately, as this is a dialogue-driven film, the voice tracks are crystal clear.
Supplemental Materials
[Rating:1.5/5]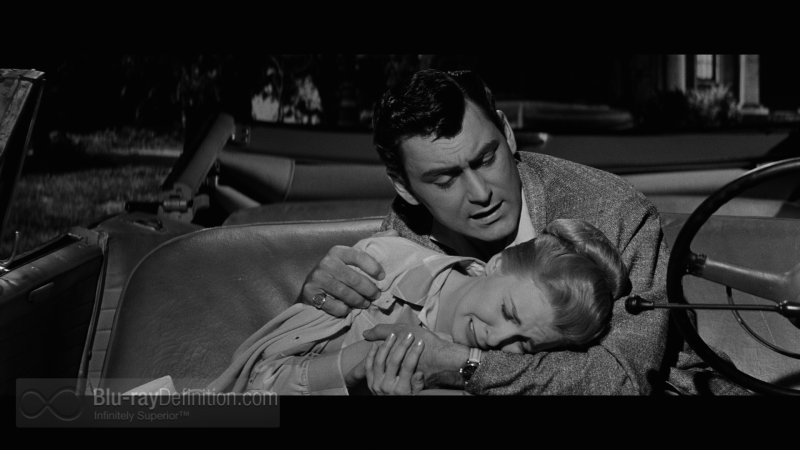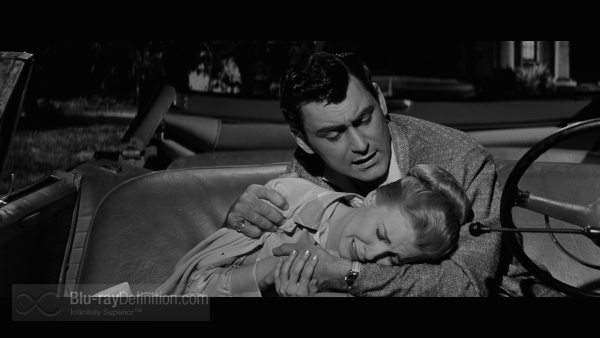 Audio commentary is provided by film historian Aubrey Johnson. Two very short features are included:
Fox Movietone News: "ACADEMY AWARDS": 2:22  (English Dolby Digital Mono 48 kHz/16-bit): A souvenir of Ms. Woodward's Oscar-winning moment.
Theatrical Trailer: 2:44 (English Dolby Digital Mono 48 kHz/16-bit)
The Definitive Word
Overall:
[Rating:4/5]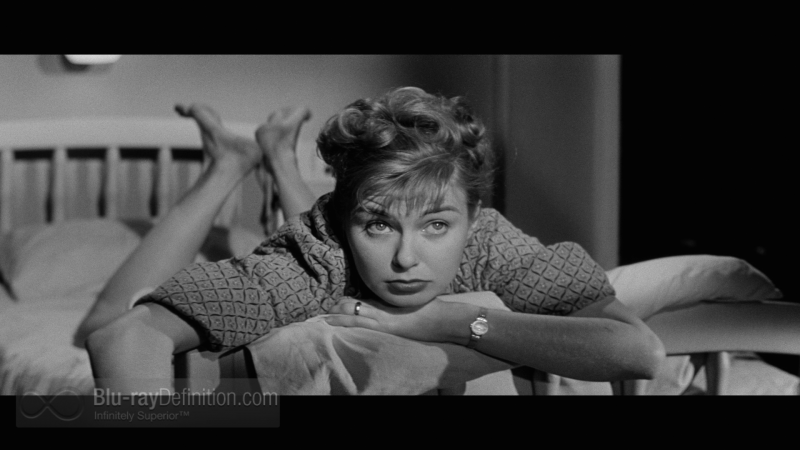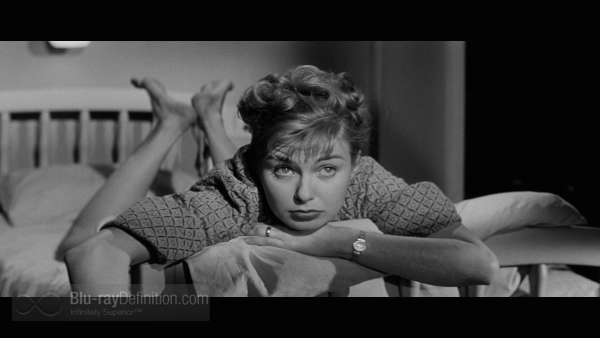 Viewers unfamiliar with multiple personality disorder may find Eve White's transformation into different personas, often on command, somewhat hard to believe. This filmed account of an actual case history (the real Eve White was Chris Costner Sizemore who had 22 different personalities!) brought attention to a poorly understood illness that has since benefited many similarly afflicted patients. As a side note, I am very familiar with the story since it took place in my adopted home town of Augusta, Georgia and has achieved the status of a local legend. While The Three Faces of Eve is not an easy film to watch as its character descends into a downward spiral of illness, it demands to be seen for the outstanding performances of its three principals—Woodward as the disturbed heroine, Wayne as the befuddled husband, and Cobb as the caring physician. The superb Blu-ray remastering yields a striking visual impression that belies this film's advanced age. Interestingly enough, Joanne Woodward, a native Georgian who did not need to fake a Southern accent, won her first and only Oscar for this role in a true dramatic tour de force.
Additional Screen Captures
[amazon-product]B00F2AXGOK[/amazon-product]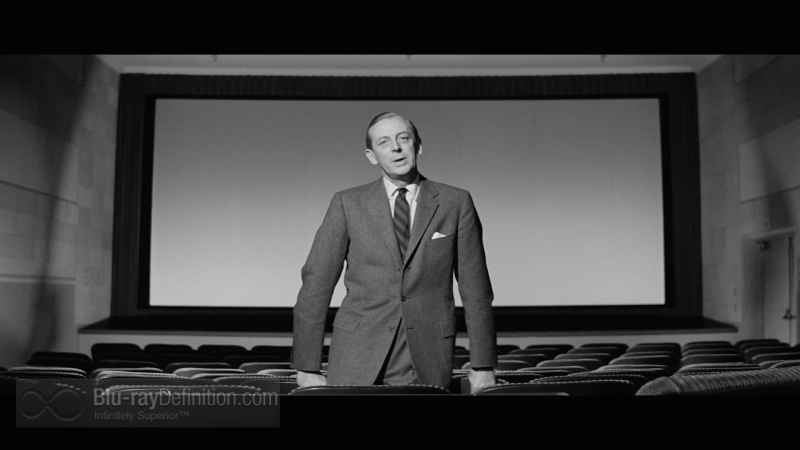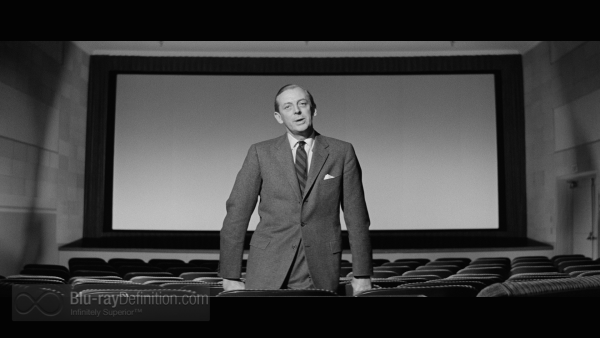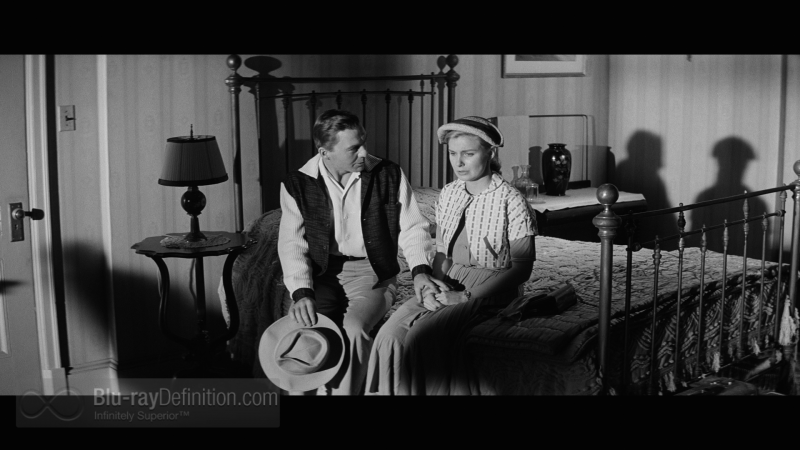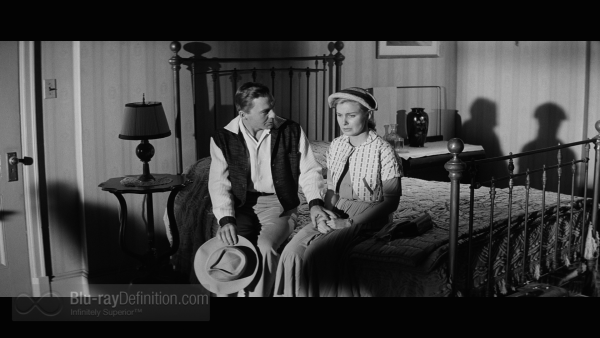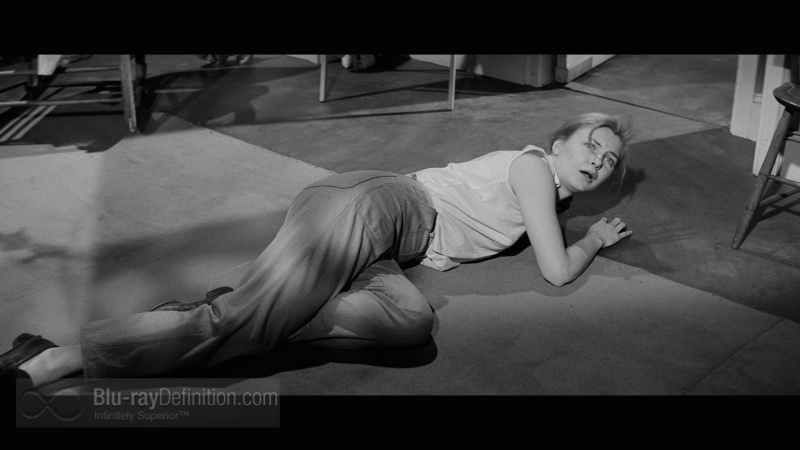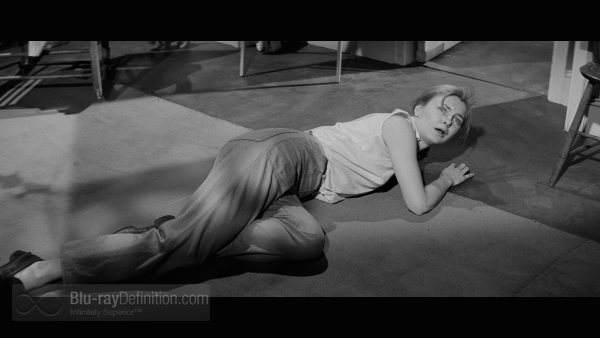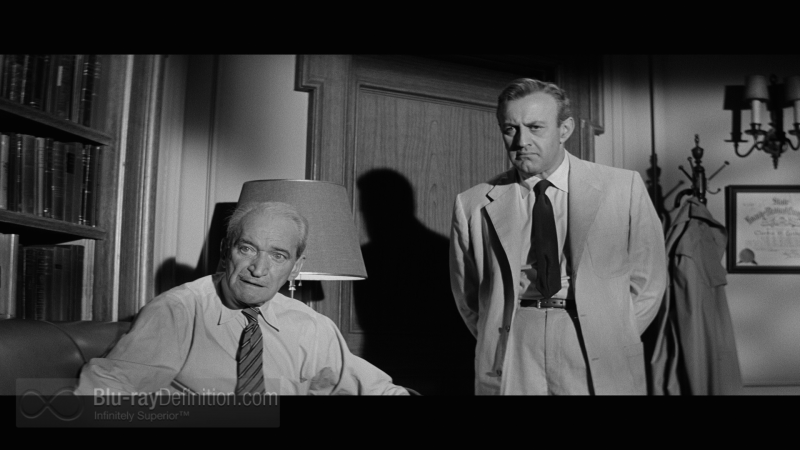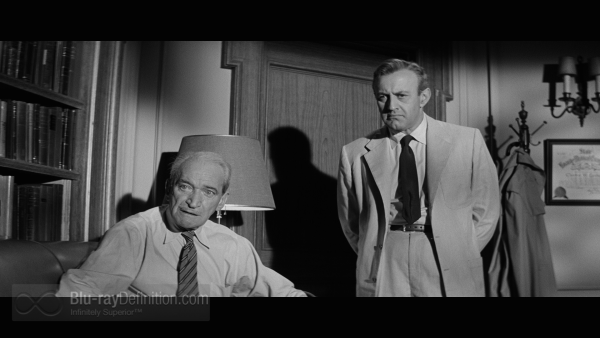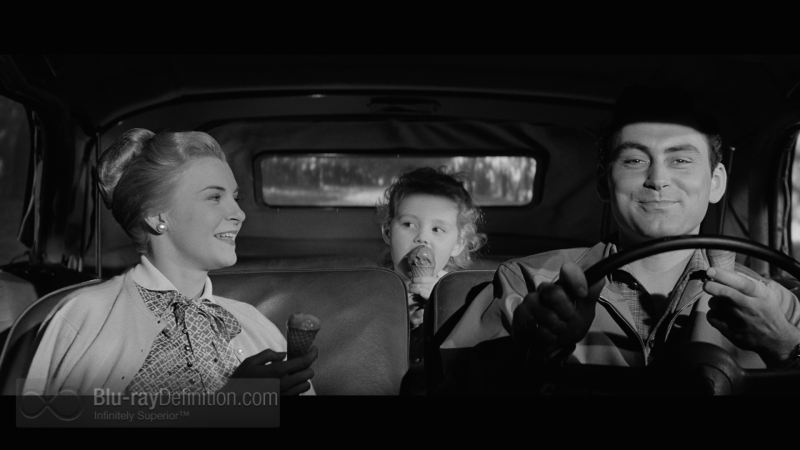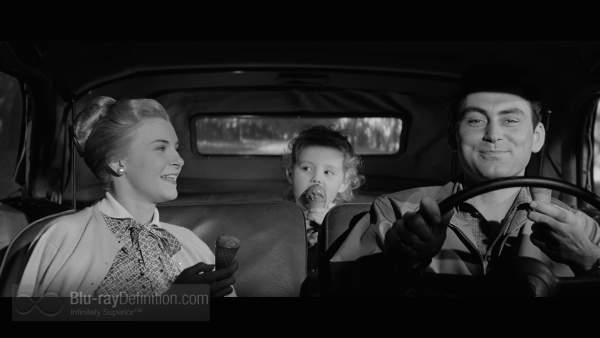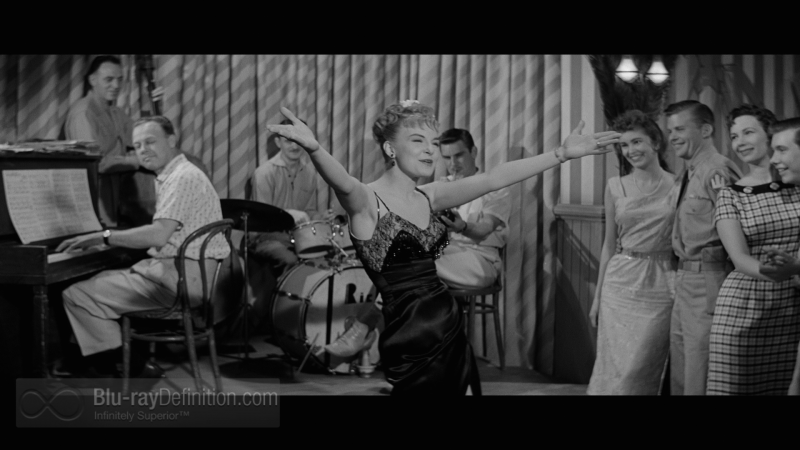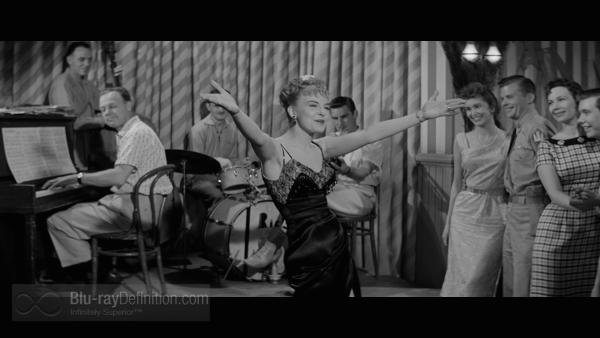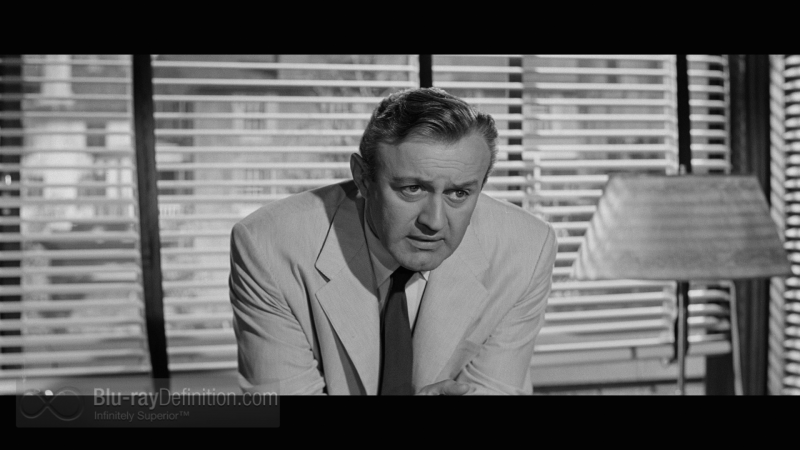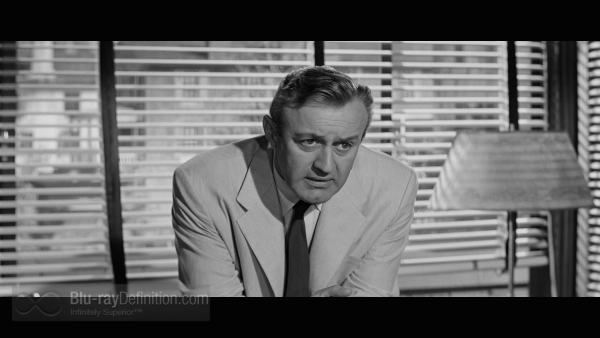 [amazon-product]B00F2AXGOK[/amazon-product]