Mouse-over Cover Art for Details
Click thumbnails for high-resolution 1920X1080p screen captures
(The below TheaterByte screen captures were taken directly from the Blu-ray Disc and losslessly compressed in the PNG format. There should be no loss of picture quality with this format. All screen captures should be regarded only as an approximation of the full capabilities of the Blu-ray format.
The Film
[Rating:3.5/5]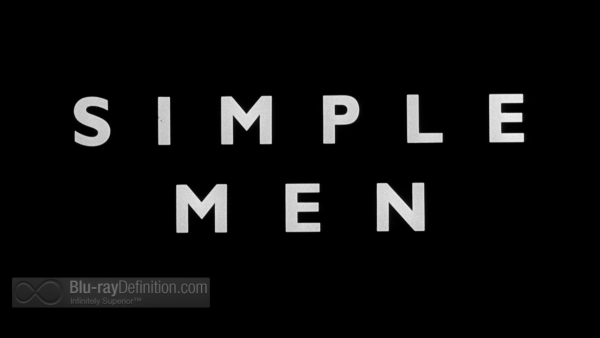 If one goes into New York independent filmmaker Hal Hartley's films expecting them to make sense in any sort of traditional, linear fashion, then one is certainly going to be disappointed. Like the best (or worst) of Hartley's idiosyncrasies in his craft, his 1992 effort Simple Men doesn't always stack up to the undercurrent of potential so aching to be set free, but what it is, is an obvious vision of an artist molding a personal statement against the flow, counter to the current of the industry at large, and it has so many shining moments, that, taken as a whole, it becomes an enjoyable journey.
Simple Men is like a post-Beatnik, surrealist journey through Americana, or, at the very least Long Island, that, like Hartley is wont to do, begins with a misdirection. Bill McCabe (Robert John Burke) is in the middle of a big computer equipment heist when he is double-crossed by his girlfriend. He then vows revenge on womankind by virtue of the fact that he will seduce the next beautiful woman he sees and break her heart. Meanwhile, when he meets up with his younger brother Dennis (Bill Sage), a philosophy major, the two quickly have other concerns. Their father, a once star major league shortstop turned radical terrorist accused of bombing the Pentagon who has been on the lam for over twenty-years and been caught by the FBI, but escaped custody again and Dennis wants to go looking for him. Based on information from their mother, the two brothers head out to Long Island. The siblings end up at a diner where, among the groups of colorful characters the siblings meet, are the beautiful blonde Kate (Karen Sillas), whom Bill is immediately taken by, her foreign friend Elina (Elina Löwensohn), Jill's ex-husband Jack (Joe Stevens) and his best friend Martin (Martin Donovan), both of whom are in love with and vying for her attention. As Bill falls for Jill and deals with her ex-husband's angry best friend, Dennis discovers that the mysterious Elina may have a connection to their father.
In watching Simple Men, the key to understanding and enjoying it is to not seek to follow each individual thread, but, rather, to find the spontaneous moments that really standout. For example, the at first somewhat out of place dance routine set to Sonic Youth's "Kool Thing", that, upon further scrutiny, is one of the more lucid windows into suburban anxiety – one of Hartley's favorite topics. Another humorous and simultaneously genius moment is a hot discussion about Madonna and commercialism in modern pop music. Although it does tend to tilt into the pretentious, even in this latter mentioned dialogue, Simple Men, like all Hartley Films succeeds because of the interactions and oddities of its characters, and Hartley's constant searching for a unique cinematic language.
Video Quality
[Rating:4.5/5]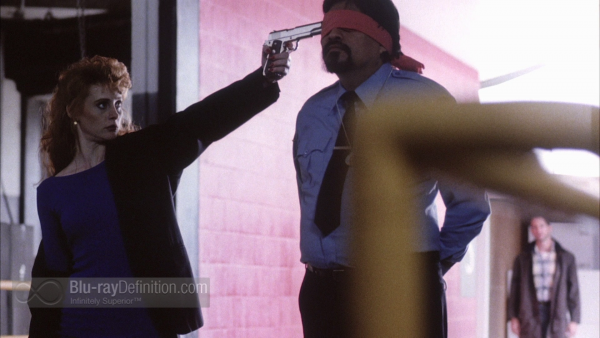 One can't argue with this nearly flawless transfer of Simple Men from Artificial Eye, arriving with a 1.78:1 AVC/MPEG-4 1080p encodement. The image is clean and crisp with a beautiful texture and a finely layered grain structure. Contrast is strong, darks are deep and nuanced while whites are bright, pushed ever so close to the point of clipping in some spots, but not to where it really hinders detail. Colors are vibrant and flesh tones look naturalistic.
Audio Quality
[Rating:4/5]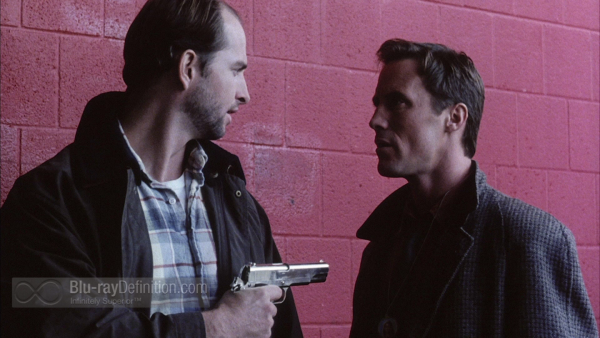 The original monaural soundtrack is offered up in a punchy LPCM 2.0 (48kHz/24bit) track that has very little crackle and really has some kick during the famous dance sequence.
Supplemental Materials
[Rating:1.5/5]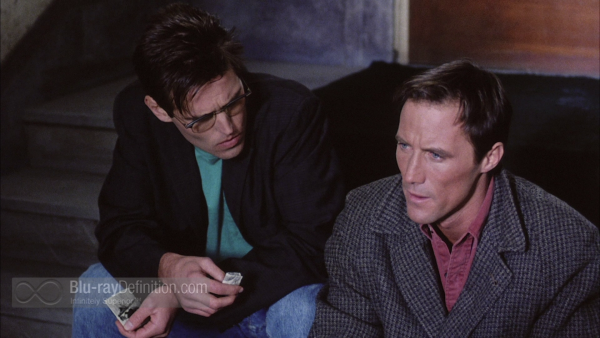 There are two featurettes included, both in standard definition. I wish there were more included here, but at least we do get an interview with the director himself.
The supplements:
Upon Reflection: Simple Men (1.33:1; SD/PAL; 00:16:15) – Interview/documentary
Trouble and Desire — An Interview with Hal Hartley (1.33:1; SD/PAL; 00:39:18)
The Definitive Word
Overall:
[Rating:3.5/5]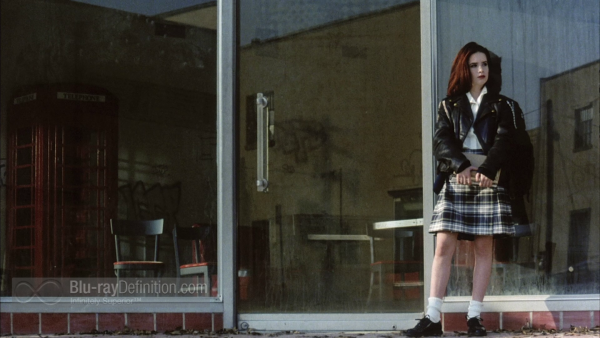 Simple Men is one of the weaker films in the early Hal Hartley catalogue, but it is still full of richly acted and written moments of American suburbia, romance, and men finding themselves. Hartley has a voice all his own, even when he is alluding to nouvelle vague auteurs such as Godard. Star watchers might want to look for an early appearance by Charmed star Holly Marie Combs in this one as well.
Additional Screen Captures
[amazon-product region="uk" tracking_id="bluraydefinit-21″]B00BSX69LC[/amazon-product]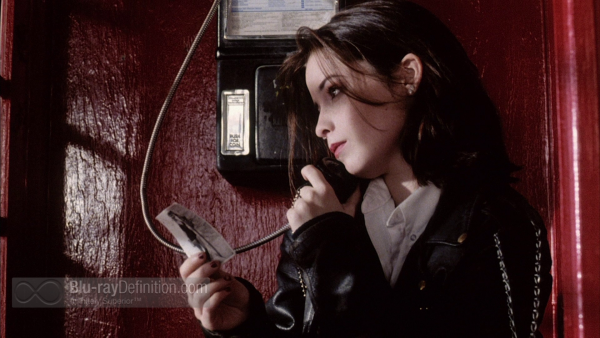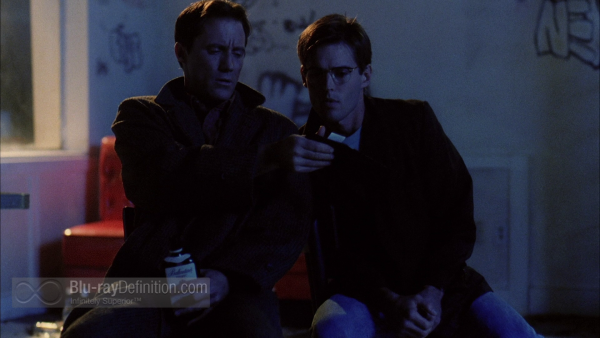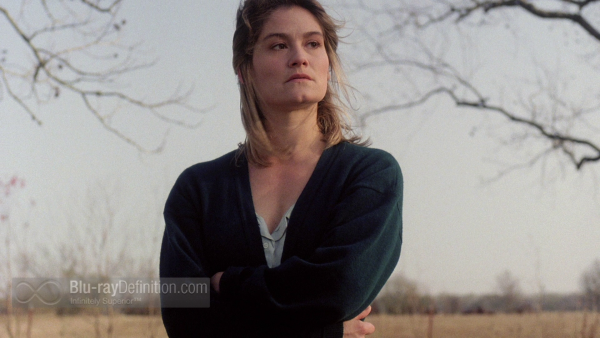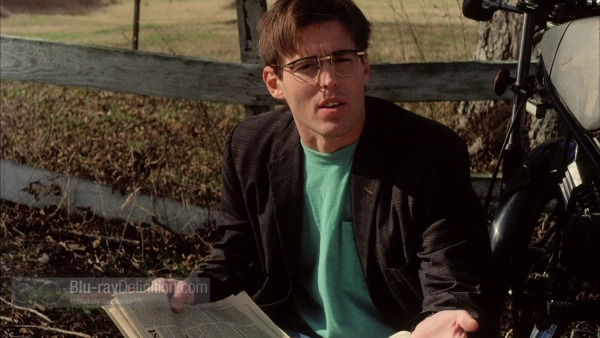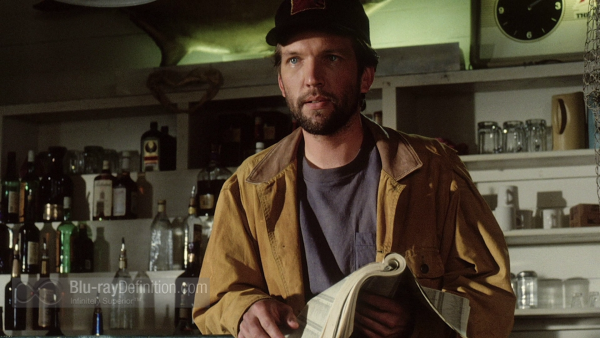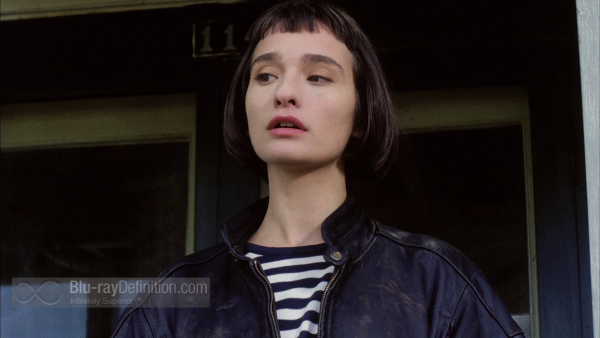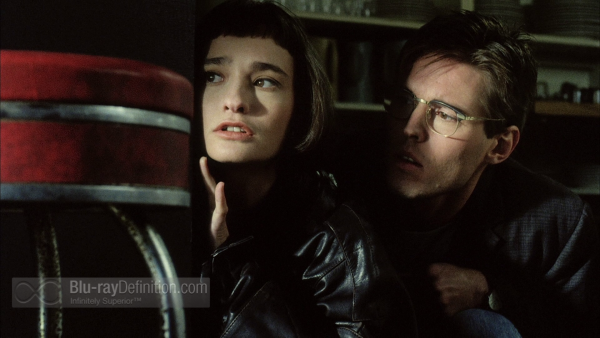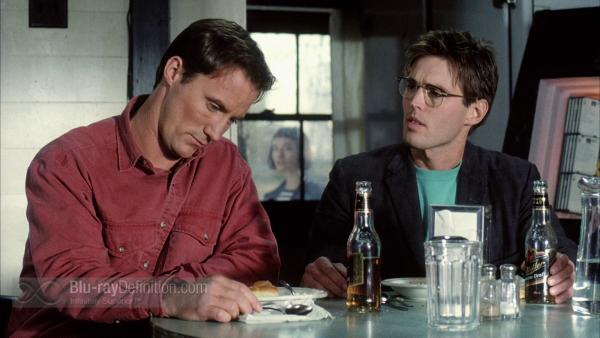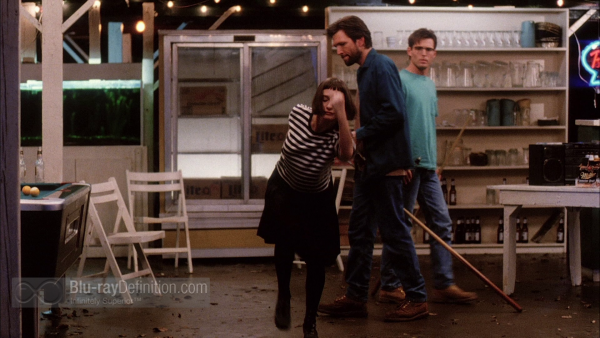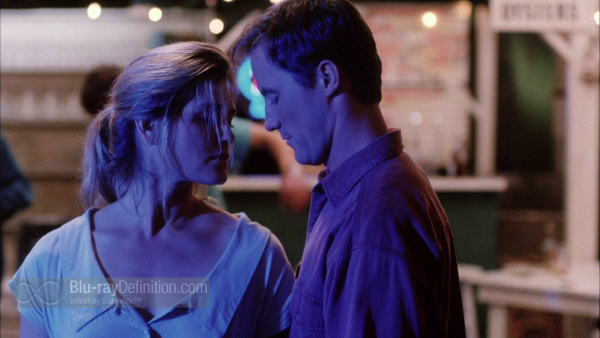 [amazon-product region="uk" tracking_id="bluraydefinit-21″]B00BSX69LC[/amazon-product]