– –

(The below TheaterByte screen captures were taken directly from the Blu-ray Disc and losslessly compressed in the PNG format. There should be no loss of picture quality with this format. All screen captures should be regarded only as an approximation of the full capabilities of the Blu-ray format.)
The Series
[Rating:3.5/5]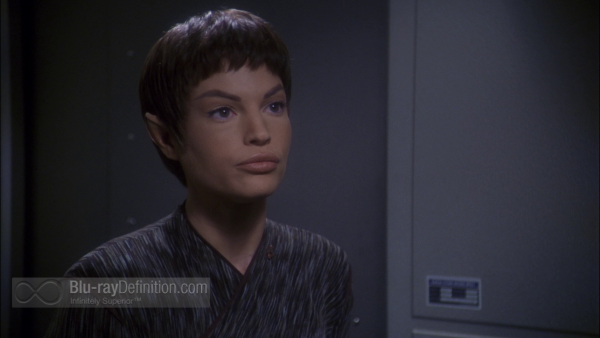 Star Trek: Enterprise, or simply, "Enterprise", as it was initially known, was the fifth and final series in the long and illustrious Star Trek franchise. A prequel to the original 1960s Star Trek, the series charted the journey of the original Enterprise crew in the 22nd century, as captained by one Jonathan Archer (Scott Bakula). The series initially started off with a warm reception from fans, but very quickly dropped in ratings. One can speculate on what the problem might have been, but many might say, this reviewer included, that the stories, especially in this first season, just were not compelling enough. Of course, coming off of four previous series, Enterprise had a lot to live up to. The very first issue with this series was, there was nothing to differentiate it from The Next Generation or Voyager, for that matter, the latter of which had just gone off the air. It was just another series in the ongoing franchise following a crew finding adventures throughout various star systems.
As originally intended, Enterprise was meant to be more down to earth, populated by characters closer to what we, today, could relate to rather than the often aloof, almost sanitized world of Starfleet and the Prime Directive. In fact, in this series, the Prime Directive has not yet been established, Captain Archer and his crew, are still trying to break out of the shadow of their Vulcan partners, even as Enterprise includes its own Vulcan science officer, T'Pol (Jolene Blalock).
The second season of this oft-maligned entry in the Star Trek franchise kicks off with a reasonably strong conclusion to the cliffhanger "Shockwave" from the premiere season. It lays the groundwork for Captain Archer's importance in the eventual formation of The Federation and the ongoing Temporal War. The character development across the season definitely picks up, but the episodes still remain rather hit and miss, such as the episode "A Night In Sickbay" that finds the Captain worried over the health of his dog Porthos while trying to negotiate with an odd race of aliens with stringent etiquette requirements. It's a throwaway episode if ever there was one. But while that may be a low point, the episode "Stigma", in which T'Pol suffers from a syndrome related to her mind meld from a previous episode and risks being ostracized by the Vulcan high command, even losing her post on the Enterprise, if it is found out, is one of the brilliant turns of sci-fi writing Star Trek is known for, holding up a mirror on our own society through sci-fi terminology. One cannot mistake the parallels between HIV and T'Pol's Pa'nar Syndrome, though it may have been even more powerful had a story like it come along 10 years earlier. By the air date (February 5, 2003) of "Stigma" much of that stigma had been receding, though certainly not the dangers associated with the disease.
"Stigma" is also indicative of the biggest improvement for the better in the second season, and that is the continued growth of T'Pol as a character, expanding her well beyond the icy-cold, analytical Vulcan, as is evidenced in another of the season's highlights, the one-off episode "Carbon Creek", in which T'Pol offers up a tale to Captain Archer and Trip (Connor Trinneer) about a Vulcan spaceship that crash landed in a small mining town in Pennsylvania in the 1950s. It's reminiscent of the original Star Trek in some ways, and allows Jolene Blalock, playing T'Pol's great grandmother, to show some forms of human emotion as she and her crew are forced to blend in with the townsfolk as they await rescue.
Video Quality
[Rating:3.5/5]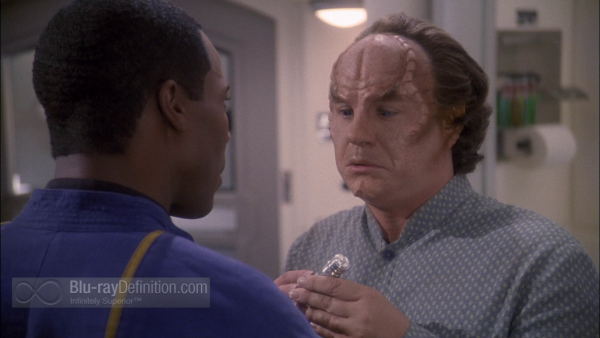 Originally shot on 35mm, Star Trek: Enterprise: Season Two still disappoints on Blu-ray, even if it is a slight improvement over Season One on Blu-ray. The AVC/MPEG-4 1080p encodement does look film-like and doesn't show any source damage, but it still suffers from softness, a bit of heightened graininess at points, and one can spot stairstepping in the CG work.
Audio Quality
[Rating:4/5]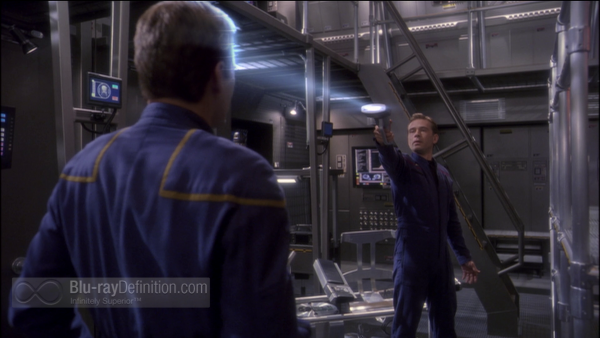 The English DTS-HD Master Audio 5.1 (48kHz/24-bit) track is mostly an atmospheric mix with ambience in the surrounds, a mildly extended low end, and front-heavy, with reasonably wide stereo panning, The dialogue is clean and full, but a more active mix would be suited to this series.
Supplemental Materials
[Rating:4/5]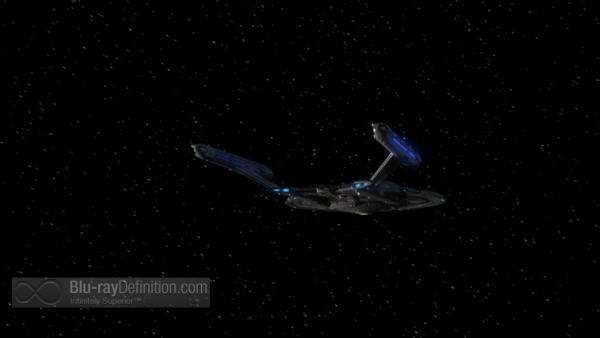 Much of the material offered up is ported-over, but there are some new high definition features, such as a roundtable with the cast and a three-part documentary on the series. Select audio and text commentaries are also included.
The supplements:
Disc 1:
Commentaries:

"Carbon Creek" by Chris Black and Mike & Denise Okuda
"Dead Stop" by Michael Sussman and Phyllis Strong (2005)

In Conversation: The First Crew (1.78:1; 01:33:49)
Season 2 Promo (1.33:1; SD; 00:00:24)
Archival Mission Logs:

Enterprise Moments: Season Two (1.33:1; SD; 00:19:11)
Enterprise Profile: Jolene Blalock (1.33:1; SD; 00:14:28)

Deleted Scene:
Disc 2:
Archival Mission Log:

Inside a Night in Sickbay (1.33:1; SD; 00:11:17)

Deleted Scenes:
Disc 3:
Commentary:

"Stigma" by Mike & Denise Okuda (2005)

Deleted Scenes:
Archival Interviews (1.33:1; SD: 00:05:01)
Archival Mission Log:
Disc 4:
Deleted Scene:
Archival Mission Logs:

Shooting Future Tense (1.33:1; SD; 00:17:16)
Enterprise Secrets (1.33:1; SD; 00:04:50)
Disc 5:
Commentaries:

"Regeneration" by John Billingsley and Bonita Friedericy
"Regeneration" by Michael Sussman and Phyllis Strong (2005)
"First Flight" by Chris Black and Mike & Denise Okuda
"First Flight" text commentary by Mike & Denise Okuda (2005)

Archival Mission Logs:

Levar Burton: Star Trek Director (1.33:1; SD; 00:07:01)
Enterprise Outtakes (1.33:1; SD; 00:11:12)
Disc 6:
Deleted Scenes:
Uncharted Territory:

Part One: Destination Unknown (1.78:1; 1080p/24; 00:29:54)
Part Two: The First Crew (1.78:1; 1080p/24; 00:28:58)
Part Three: Course Correction (1.78:1; 1080p/24; 00:29:48)

Archival Mission Logs:

NX-01 File 04 (1.33:1; SD; 00:03:15)
NX-01 File 05 (1.33:1; SD; 00:03:22)
NX-01 File 06 (1.33:1; SD; 00:01:52)
The Definitive Word
Overall:
[Rating:3.5/5]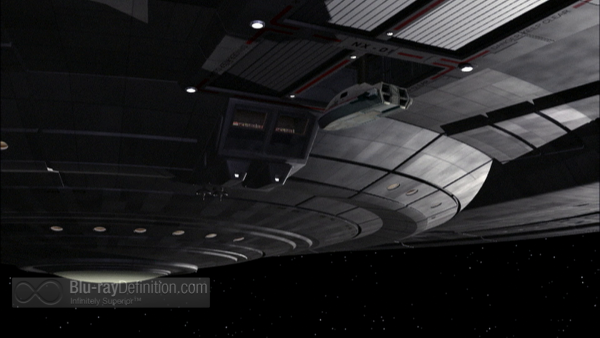 While Star Trek: Enterprise: Season Two still doesn't approach the level of some of the other series in the Star Trek franchise, its second season is a slight step up in quality over its debut season. That said, the season on the whole is still dragged down by its inconsistencies and far too many throwaway episodes.
Additional Screen Captures
[amazon-product]B00CYQXHLC[/amazon-product]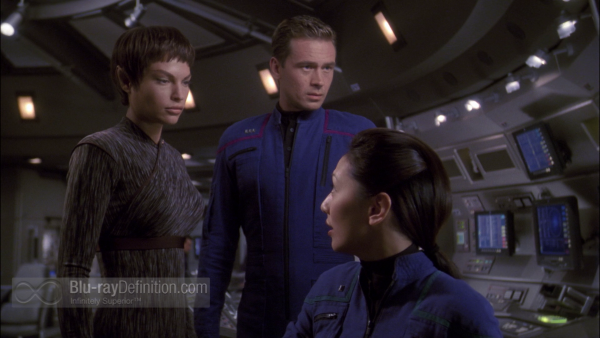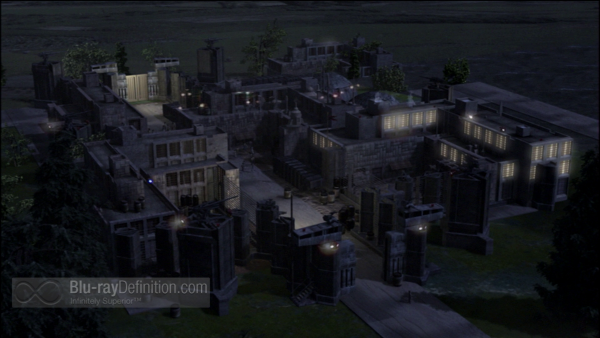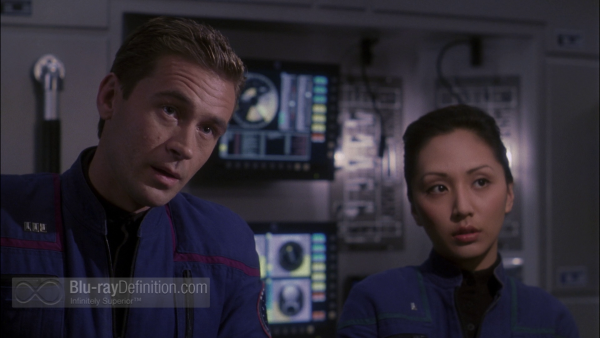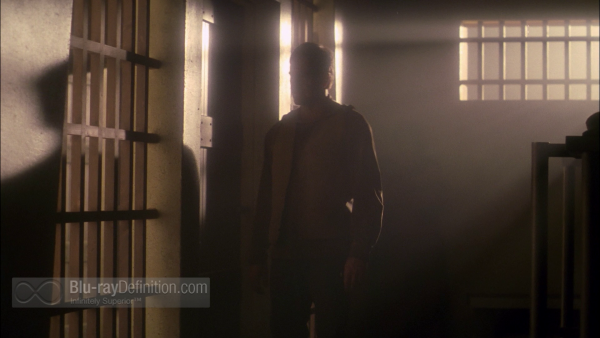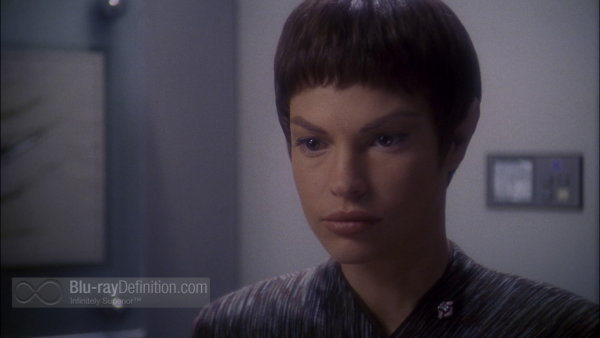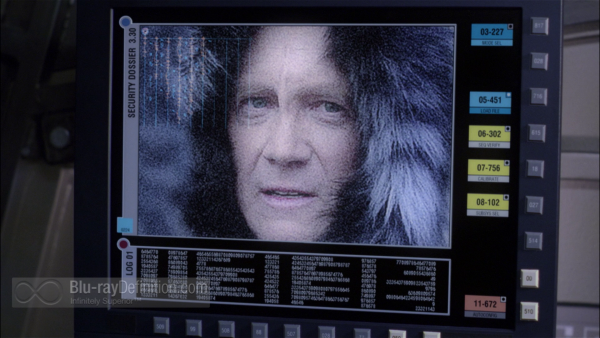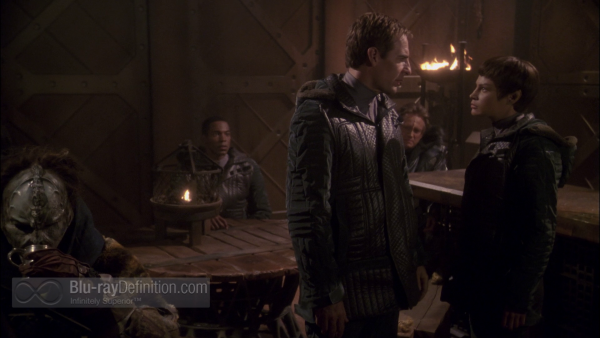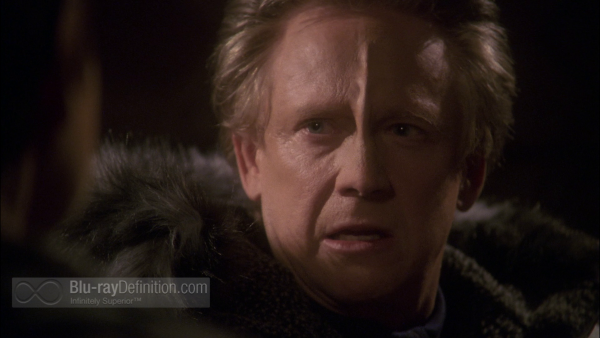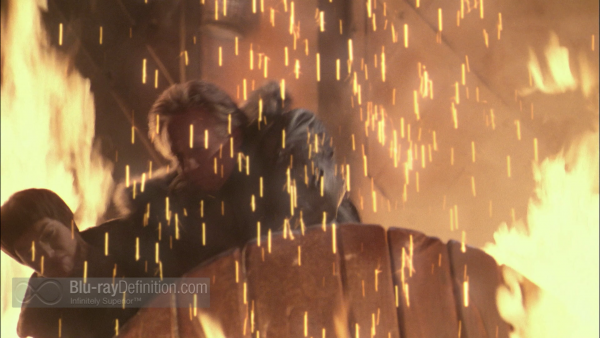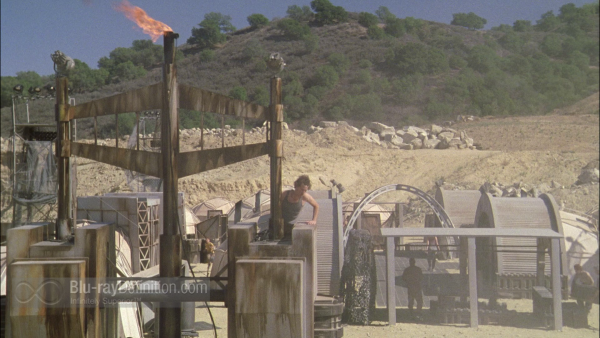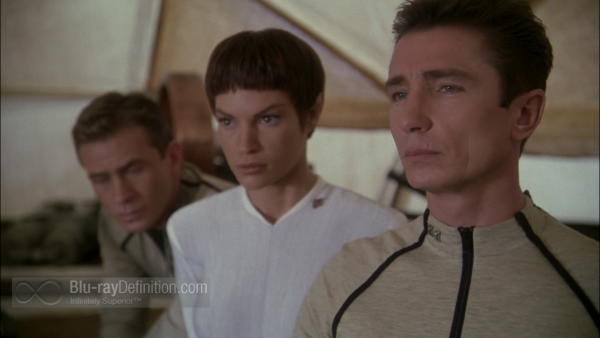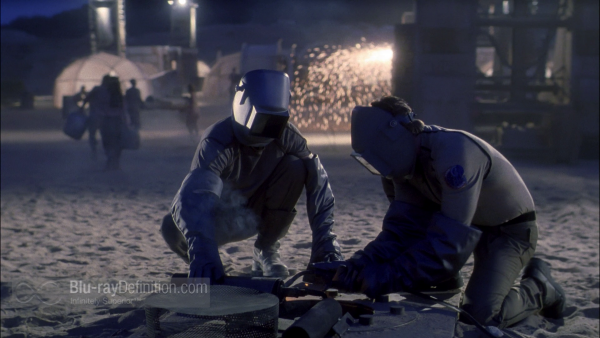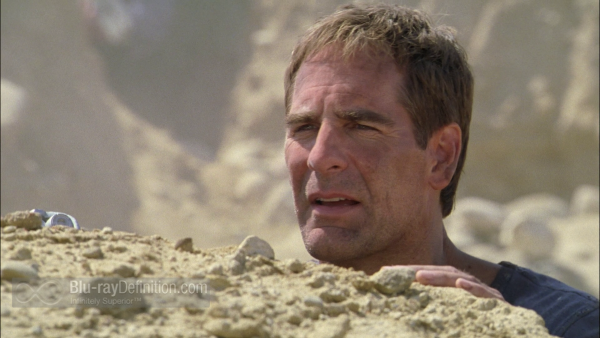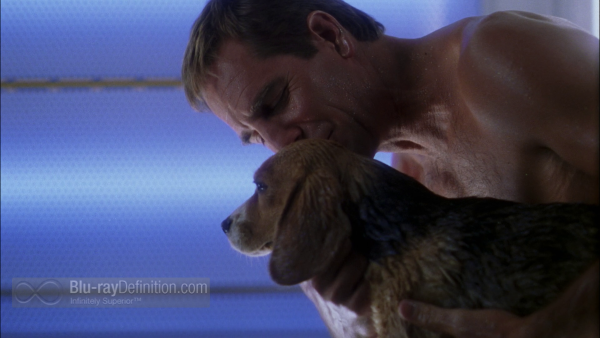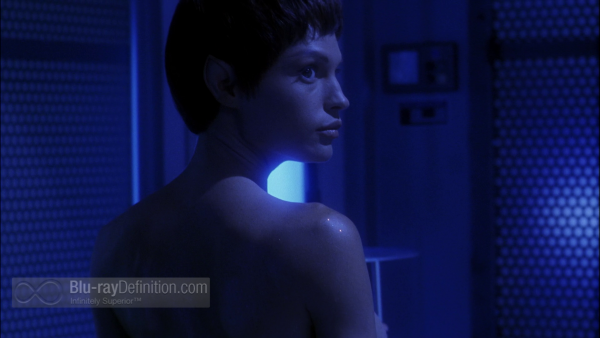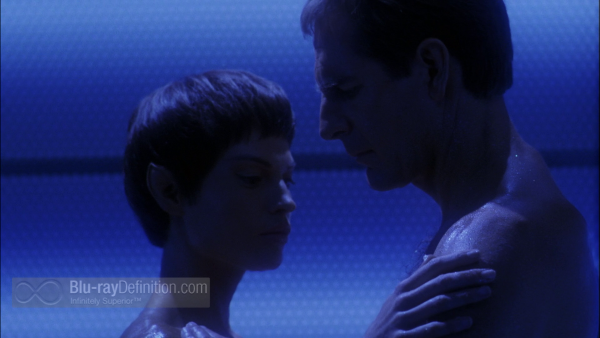 [amazon-product]B00CYQXHLC[/amazon-product]