– –

The Film
[Rating:3/5]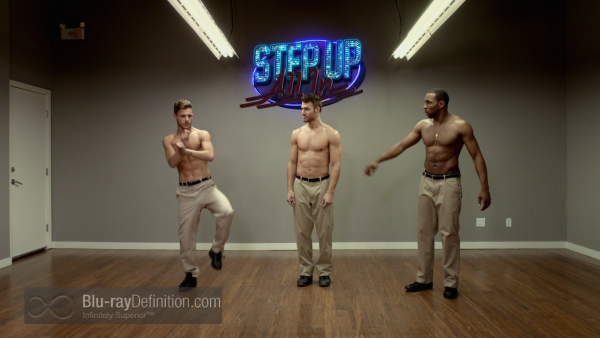 Okay, hands up everyone, who would have thought that there would be a fifth installment in the Step Up series?  Here comes Step Up All In with a carryover cast from the previous Step Up Revolution. While this new film was a 3D attention getter on the big screen (my review copy is standard 2D), the real noisemaker was its Dolby Atmos soundtrack.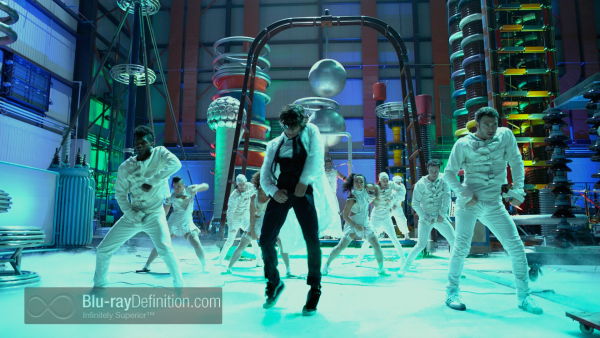 Actor/dancer Sean (Ryan Guzman) and The Mob have traveled from Miami to Los Angeles where their dance auditions go nowhere. When the crew goes to a bar they are challenged to a dance-off by The Grim Knights. Some amazing break dance moves later, the Knights claim victory and Sean and his troupe decide to return to Miami.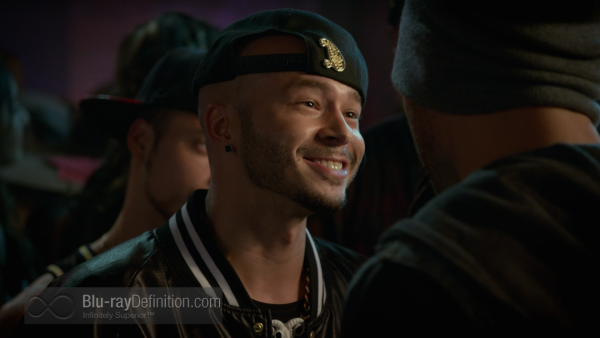 Although The Mob returns home, Sean stays behind. When he hears about the Vortex dance contest in Las Vegas, Sean gets a helping hand from Moose (Adam Sevani) who gets him a job and a room as janitor for the family dance studio. A new crew starts taking shape: Vladd (Chadd Smith), Violet (Parris Goebel), Monster (Luis Rosado), Hair (Christopher Scott), Chad (David "Kid David" Schreibman), Jinny Kido (Mari Koda), Gauge (Cyrus "Glitch" Spencer), the Santiago twins (Facundo and Martin Lombard), and, the coup de grace, Step Up returnee Andie West (Briana Evigan). This new crew, now called LMNTRIX (just sound it out!), shoots a "weird science" dance video that gets them into the Vortex competition.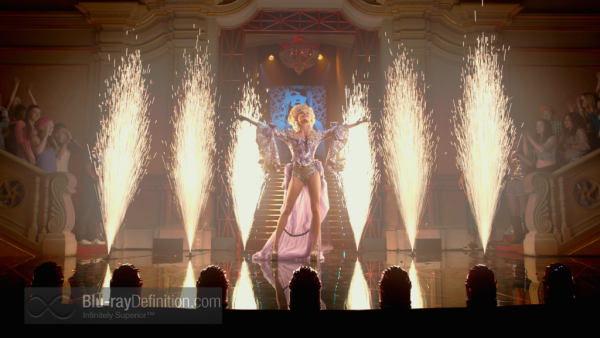 Off to "Sin City" goes LMNTRIX to Caesar's Palace. As might be expected from this predictable script, Sean has a run-in with his old Mob and the Grim Knights, both also entered in the Vortex.   After the first dance-off,  MC Alexxa Brava (Izabella Miko) picks the final four, including The Mob, The Grim Knights, and, you guessed it, LMNTRIX. Some romantic complications ensue as girlfriend Camille (Alyson Stoner) sees Moose kiss a random woman at a bar while Andie and Sean are at odds over a trick that she feels is too dangerous to perform.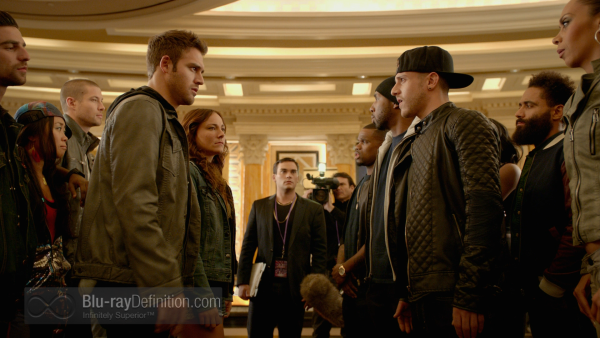 If you cannot guess how the Vortex contest turns out (and the finale is truly spectacular), you have not seen enough "so you think you can dance" reality television shows. Like the other films in this series, you are in for two hours of high-octane energy, relentless pounding music, and a formulaic storyline.
Video Quality
[Rating:4.5/5]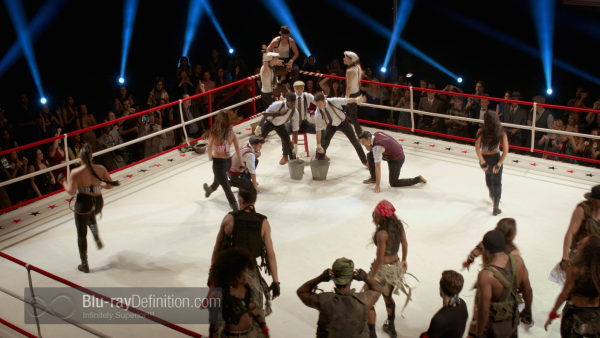 The visuals are crisp with simply gorgeous colors. The camera work gives viewers all of the excitement of today's dance routines, replete with outrageous costumes, fire and brimstone, and plenty of extra-terrestrial moves.
Audio Quality
[Rating:4.5/5]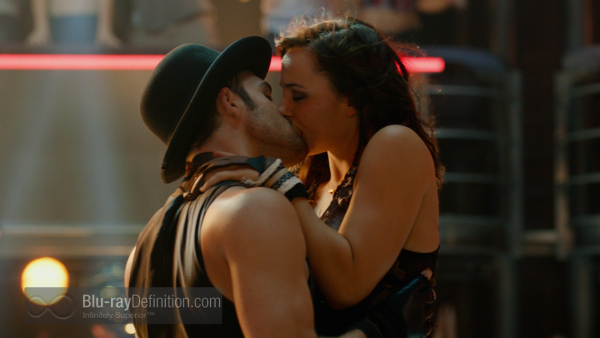 While not the Atmos experience that I was anticipating (just kidding as there is no way that I can place sixty-four speakers in my home theater)*, the Dolby TrueHD 7.1 surround track that plays back for us mere mortals without Atmos playback equipment was absolutely riveting and completely immersive. Speaking of the music, be sure that your subs are up to snuff as there is humongous bass going on here.
*Editor's Note: Dolby Atmos for the home is actually a scalable, discrete system allowing for above head speakers, or on the ground Atmos "modules",  in systems as small as 9.1 channels in the home or up to 32 speakers, if one so chooses.
Supplemental Materials
[Rating:3.5/5]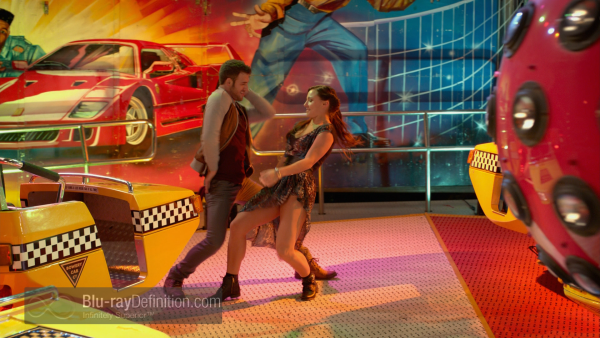 The Lionsgate folks are usually generous with extras and we do get them here:
All In With The Crew (English Dolby Digital Stereo 48kHz/16-bit) (9:49): a behind the scenes peak at the making of this film with cast and other production members.
Dance Breakdown Final Stage (English Dolby Digital Stereo 48kHz/16-bit) (5:36): production notes on the choreography of this film.
Clap, Stomp, Slide: The Sounds of Battle (English Dolby Digital Stereo 48kHz/16-bit) (4:17) A brief look at the "in the ring" dance off that exhibits the incredible talent of this film.
Audio Commentary with director Trish Sie and actor Briana Evigan.
Ryan's Favorite Scenes with Commentary (English Dolby Digital Stereo  48kHz/16-bit) (19:14): a sideline take on the film by its principal actor.
The Vortex Dance Index (English Dolby TrueHD 7.1 48kHz/24-bit) (34:21): a selection of dance scenes from this film.
Deleted Scenes (English Dolby Digital Stereo 48kHz/16-bit) (9:22): cutting room floor sequences that would have done little for this film.
The Definitive Word
Overall:
[Rating:3.5/5]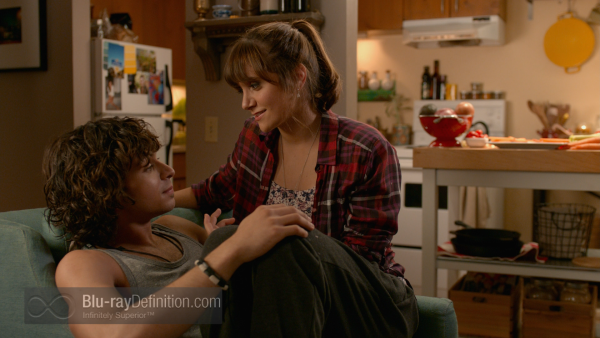 As a card-carrying senior, this Blu-ray was clearly not aimed at my demographic. Given its high audio/video production values, the lack of an original storyline along with the lightweight acting skills of the cast matter little when, in the words of the late Marshall McLuhan, "the medium is the message." For Step Up fans, no excuses are needed; you have already seen the movie and will now line up to get this Blu-ray.
Additional Screen Captures
[amazon-product]B00MJ4OJZM[/amazon-product]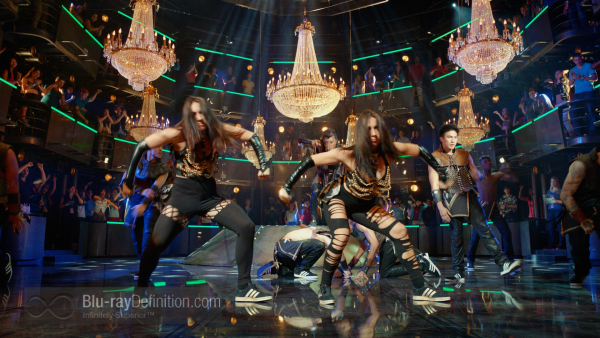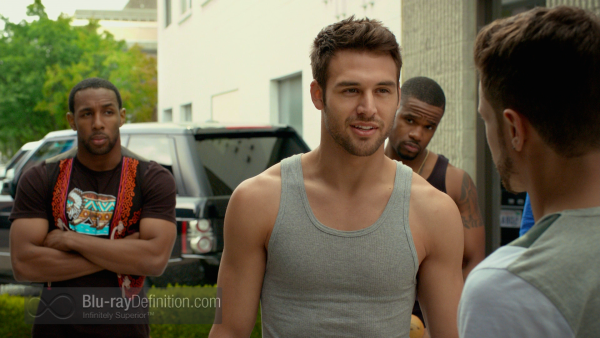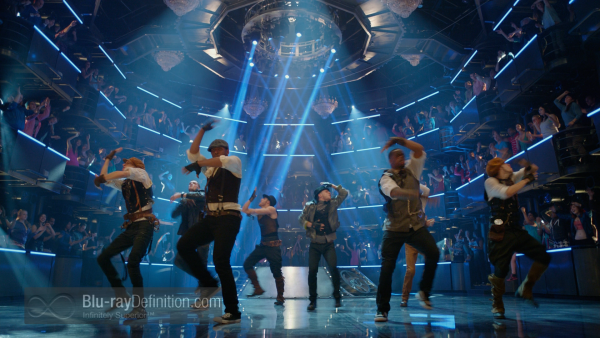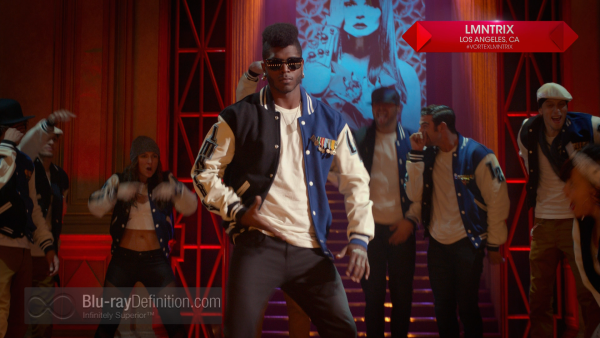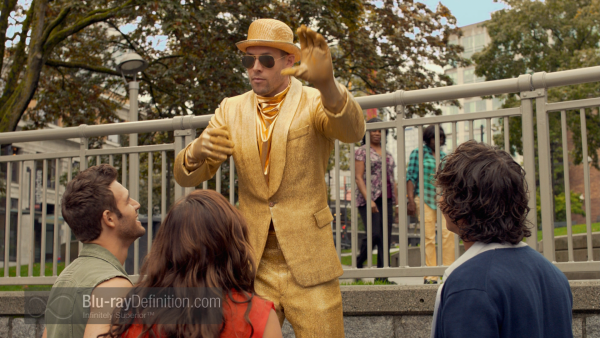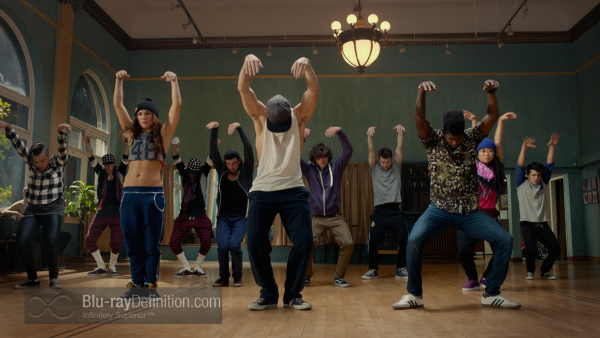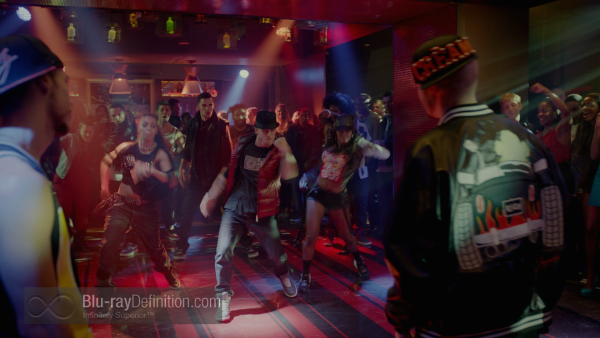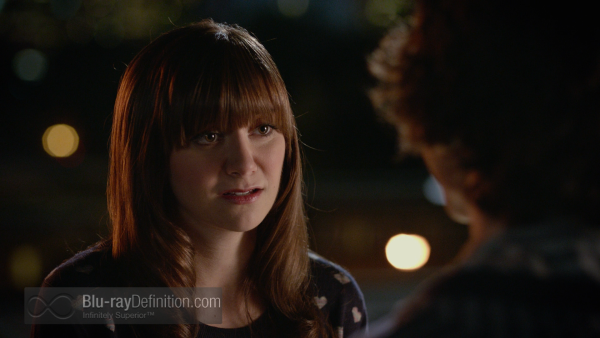 [amazon-product]B00MJ4OJZM[/amazon-product]