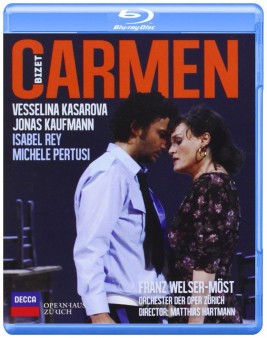 – –

The Performance
[Rating:3.5/5]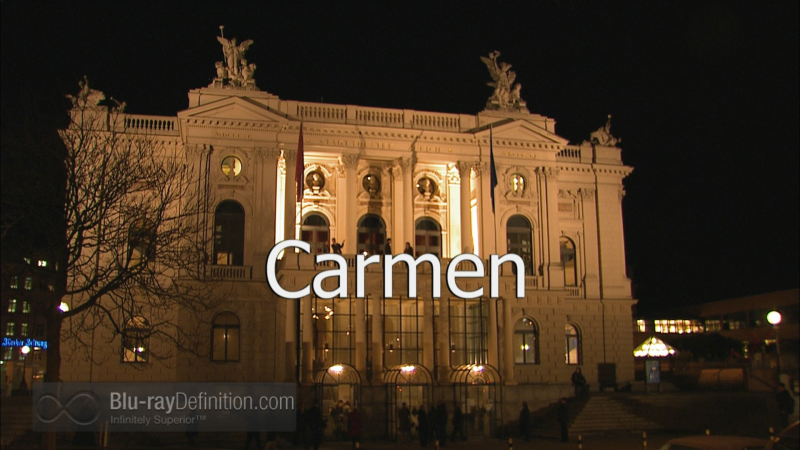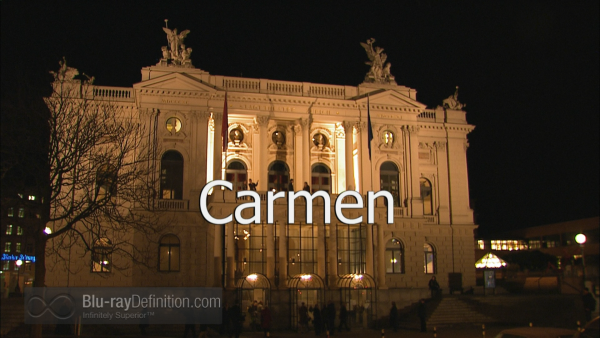 One of the most popular operas of all time, Bizet's Carmen has had its share of high-definition recordings. This 2009 Opernhaus Zurich production, staged by Matthias Hartmann, attempts to give audiences another slant on the timeless tragedy of the gypsy woman who becomes the ill-fated lover of an infatuated soldier.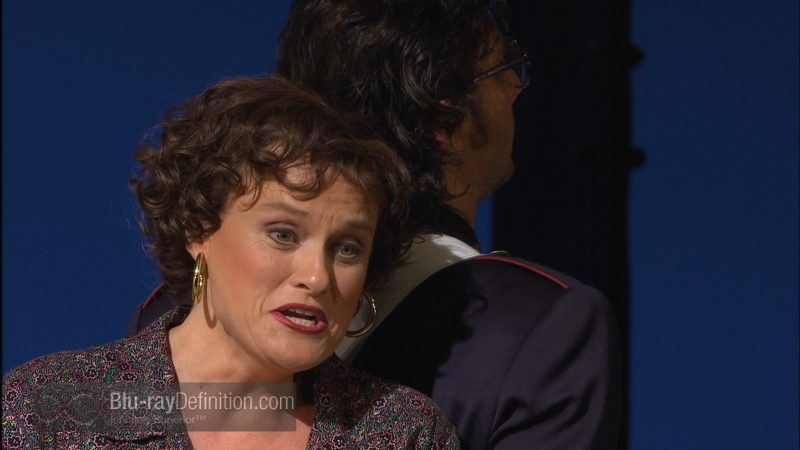 After a spirited overture, we see a Spanish police barracks adjacent to a cigarette factory. A provincial girl, Michaela (Isabel Rey) is looking for her boyfriend Don Jose (Jonas Kaufmann). After fending off the men's lewd advances, Michaela connects with Jose but he soon falls under the spell of the gypsy Carmen (Vesselina Kasarova). Carmen is arrested for attacking a factory co-worker and when Jose allows Carmen to escape, he is imprisoned.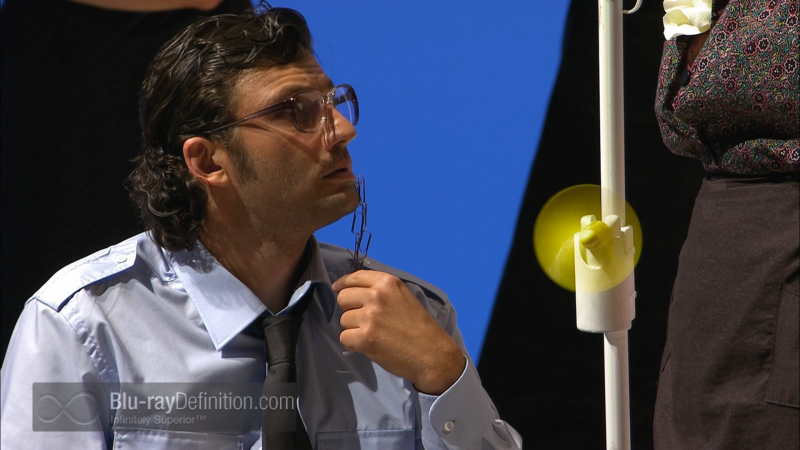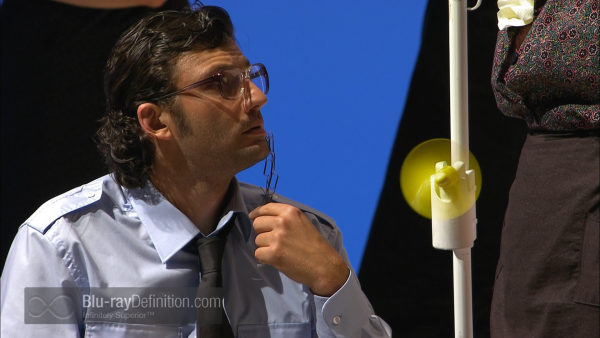 Carmen with her friends Frasquita (Sen Guo) and Mercedes (Judith Schmid) are regulars at Lilas Pastia's tavern. The toreador Escamillo (Michele Pertusi) makes his grand entrance with the opera's most famous moment, the "Toreador Song" and impresses Carmen. Meanwhile the smugglers Le Dancaire (Gabriel Bermudez) and Remendado (Javier Camarena) convince the three women to join them to divert the customs agents when they traffic their illegal goods.  A recently freed Don Jose now enters the bar and rekindles his relationship with Carmen. She wants nothing less than his complete devotion and immediate desertion from the army.  When Jose's superior officer Zuniga (Morgan Moody) enters with Carmen on his agenda, the two men struggle until the smugglers separate them. Carmen and Jose take off for the mountains.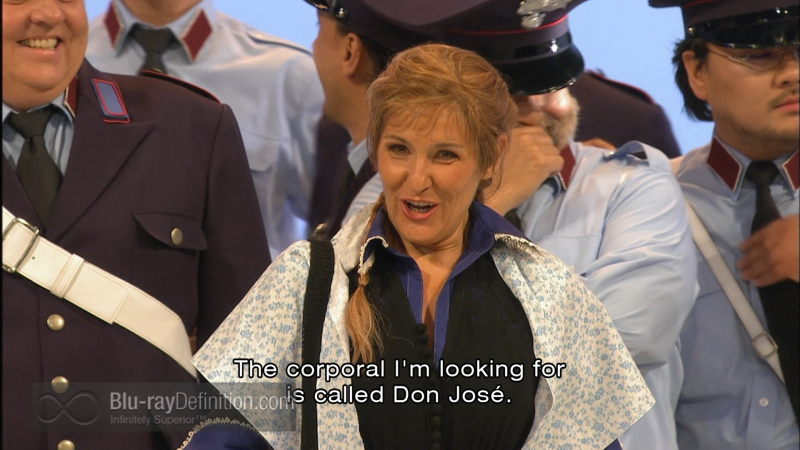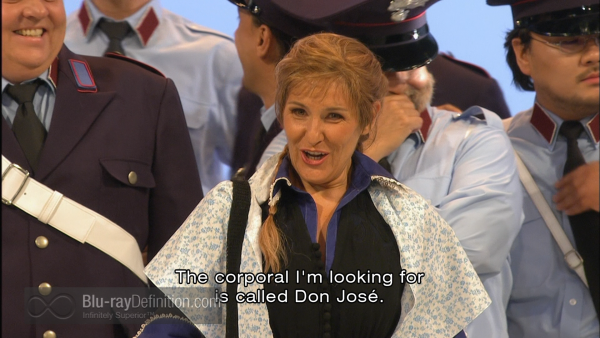 Jose, now a member of the band of smugglers, is having a rocky relationship with Carmen. Carmen's destiny is revealed in cards that foretell her impending death. Escamillo makes a surprise appearance and engages in a knife fight with Jose. The men are separated and Escamillo invites those assembled to watch his next bullfight in Seville. Michaela (who has been in hiding) tells Jose that his mother is deathly ill and he leaves Carmen to return to his home.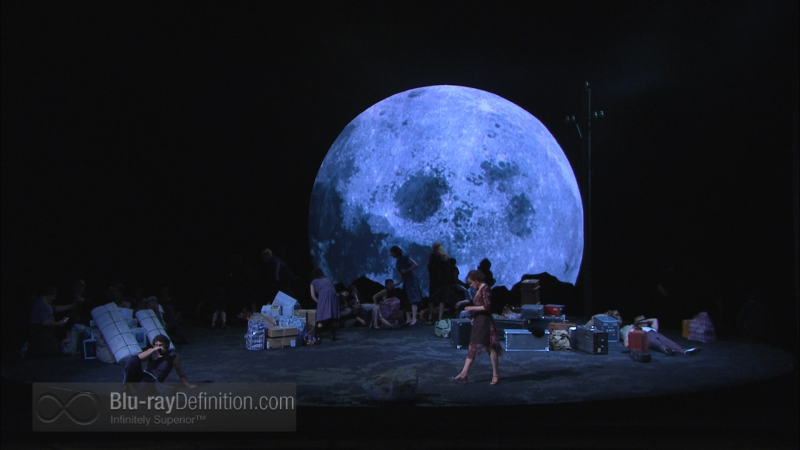 The scene shifts to the exterior of the bullring. The bullfighting entourage passes by as Escamillo and Carmen are now a couple. Don Jose confronts Carmen by herself and begs her to return to him. When she refuses he stabs her to death.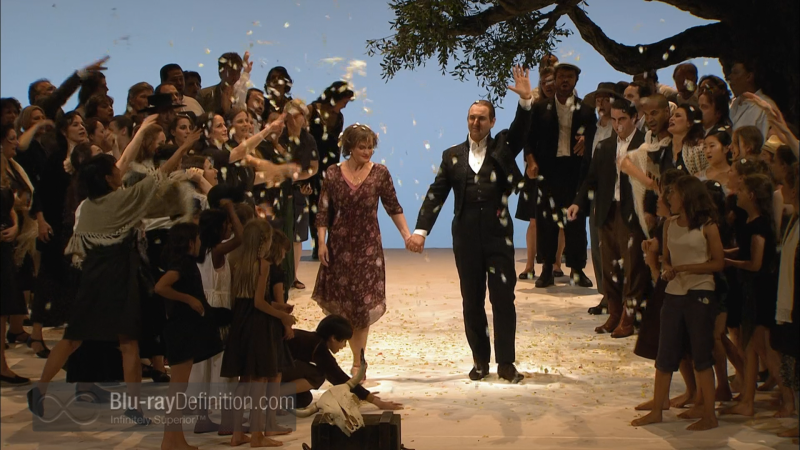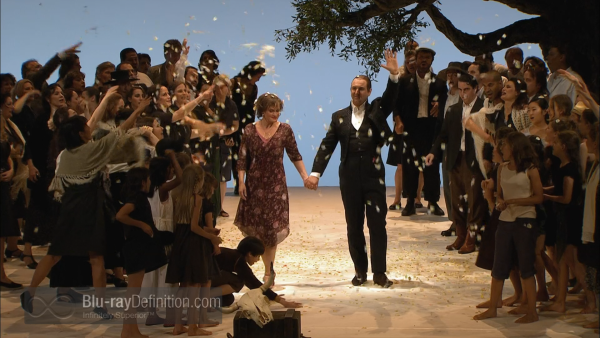 This is not only a seriously revisionist Carmen (numerous "new" looks at this opera have been done previously) but one nearly devoid of any scenery putting pressure on the singers to create the essential atmosphere of this opera.  Kaufmann's Don Jose is depicted as a glasses-wearing nerd while Kasarova's Carmen is a woman with clearly too many miles on her life's odometer.  Matters are not particularly aided by Rey's Michaela who is appears older than her Jose and an Escamillo who lacks the requisite machismo (or good looks) for this role. A pleasant surprise was conductor Franz Welser-Most and his Opernhaus Zurich players who delivered a very idiomatic rendition of this well-known score.
Video Quality
[Rating:4/5]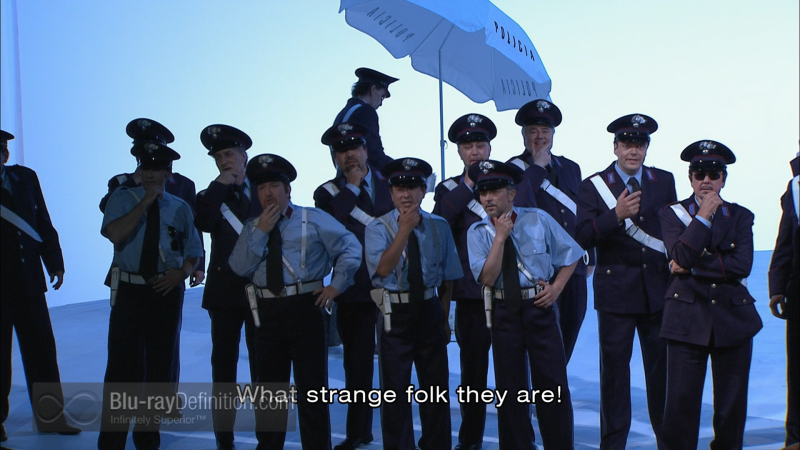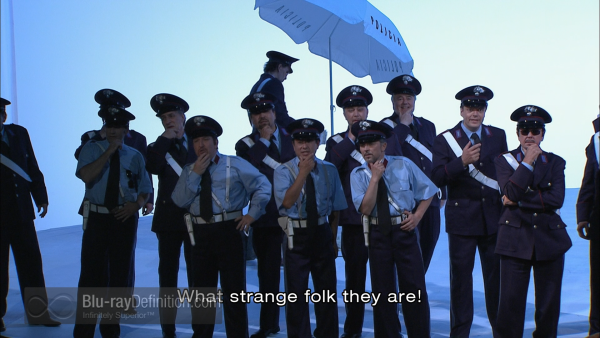 Let's get the bad news out of the way first. The ultra-minimalist sets by Volker Hintermeier simply suck most of the drama out of this opera, reducing it to a near-concert version. An old-school table-top TV with rabbit ears and a string of lights as the Pastias tavern, please. But we are shortchanged in so many other visually dramatic areas, the less said the better. The better news is that the camera work is excellent and the colors and details are gorgeous.
Audio Quality
[Rating:3.5/5]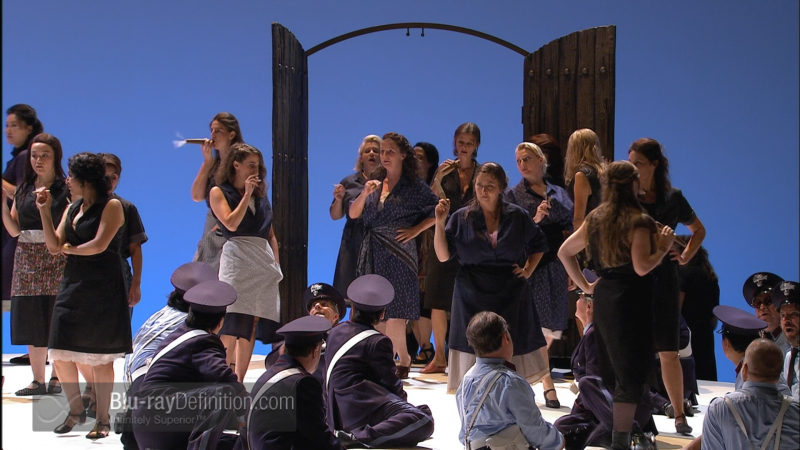 The balance between voice and orchestra favors the latter and the surround channels seem to have had the day off with a fairly flat frontal sound presentation. This might be an anomaly of this house (with which I am not personally familiar) or attributable to the vagaries of the recording engineers. In either respect, we lose a good bit of the vocal detail that carries the opera's drama.
Supplemental Materials
[Rating:0.5/5]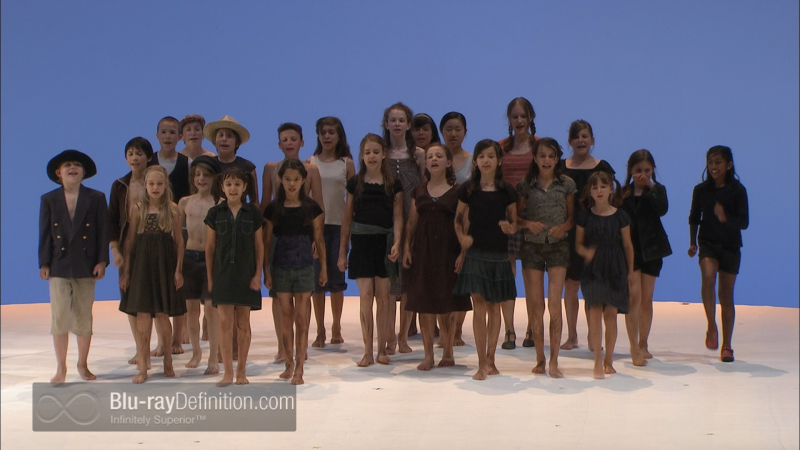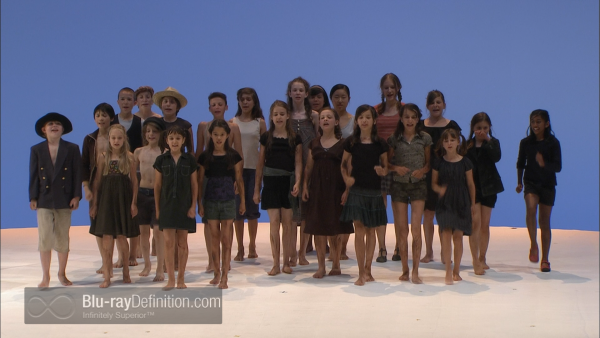 We get a program with cast and production credits, track listing and a synopsis with tracks as well as an essay on this production by Warwick Thompson.
The Definitive Word
Overall:
[Rating:3.5/5]
Carmen is an opera that shouts out for atmosphere and this we simply do not get here. Kasarova is a competent if not viscerally exciting Carmen who does not generate the sparks generated by several of her competitors. Kaufmann has recorded a previous Blu-ray with the red-hot Anna Caterina Antonacci and led by Sir Antonio Pappano, yielding a Covent Garden production that is a force of nature. There is also a fine Metropolitan Opera version with Roberto Alagna and Elina Garanca that has its white-heat moments, exactly what seems to be missing here. Good production values, but the lack of personal chemistry (and sets) undermines decent singing and musical direction.
Additional Screen Captures
[amazon-product region="uk" tracking_id="bluraydefinit-21″]B00M3IVDEY[/amazon-product]
[amazon-product region="ca" tracking_id="bluraydefinit-20″]B00M3IVDEY[/amazon-product]
[amazon-product]B00M3IVDEY[/amazon-product]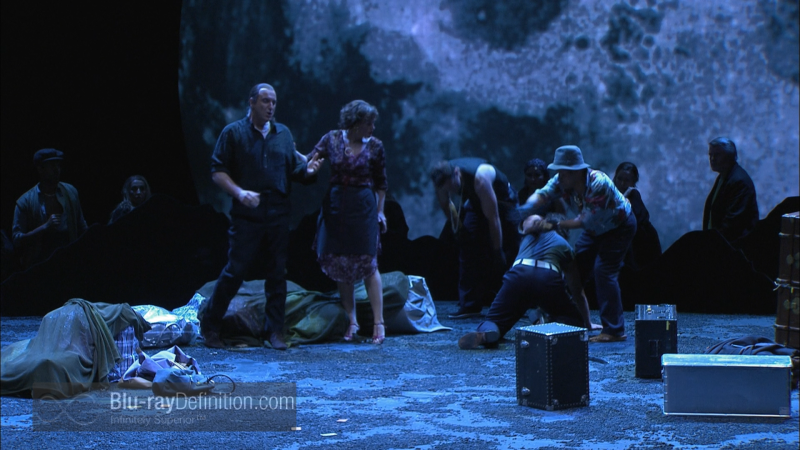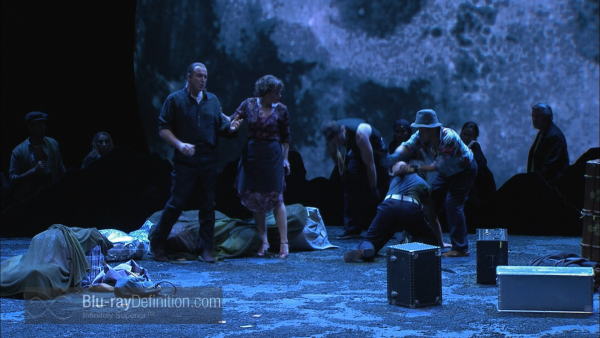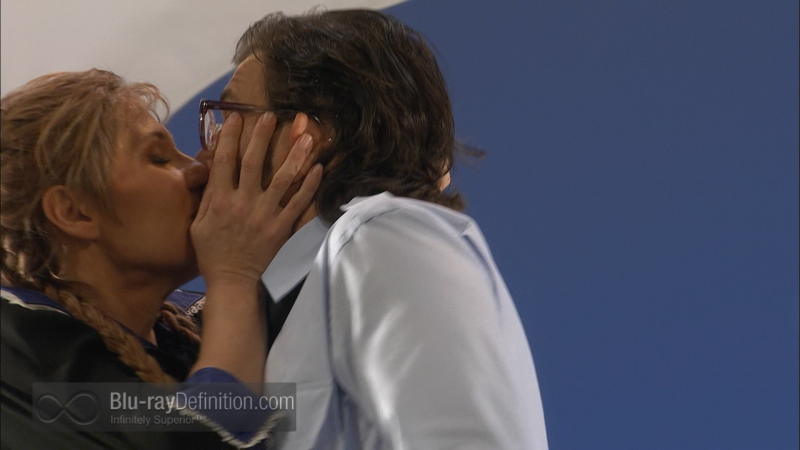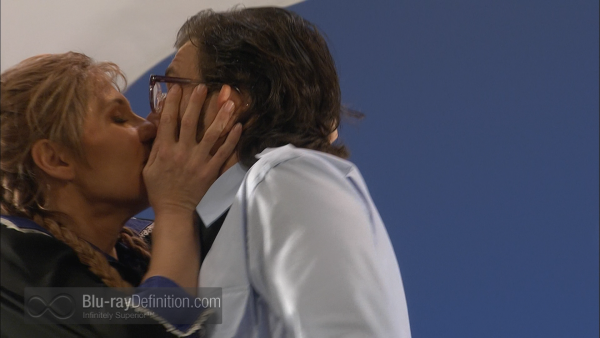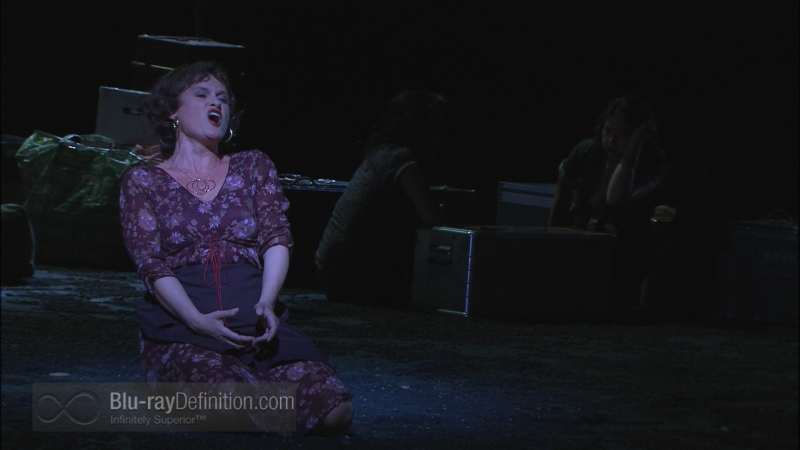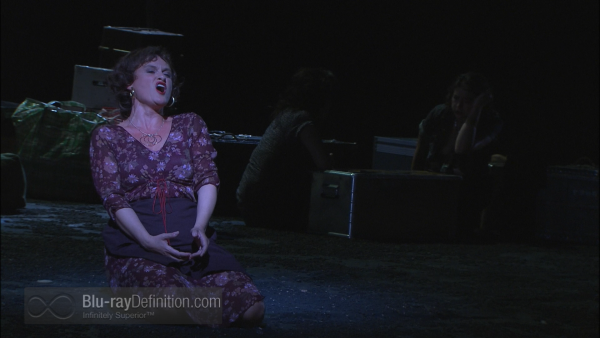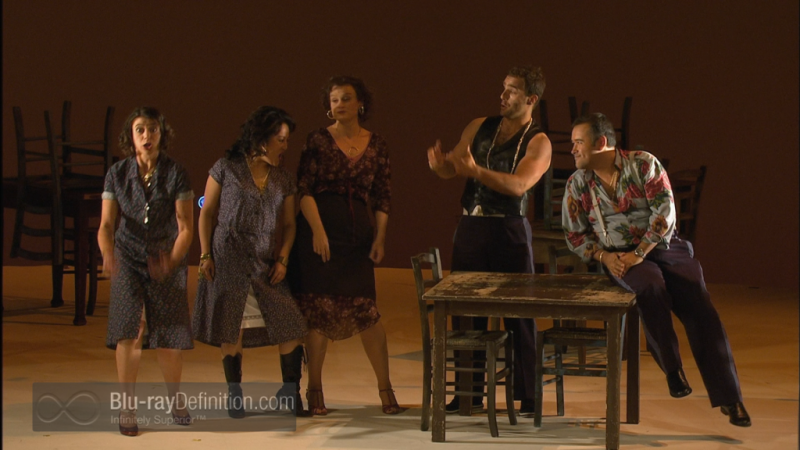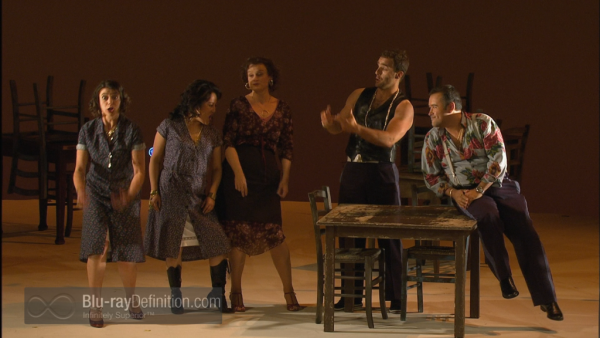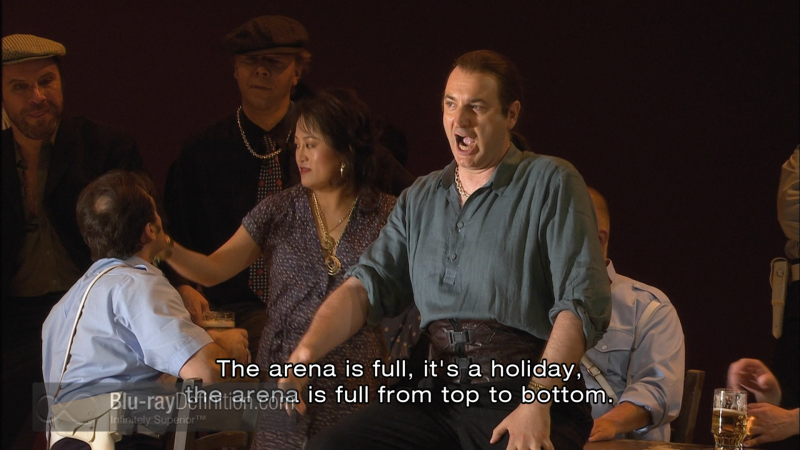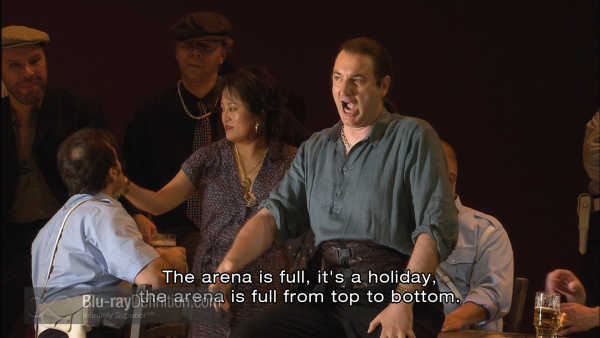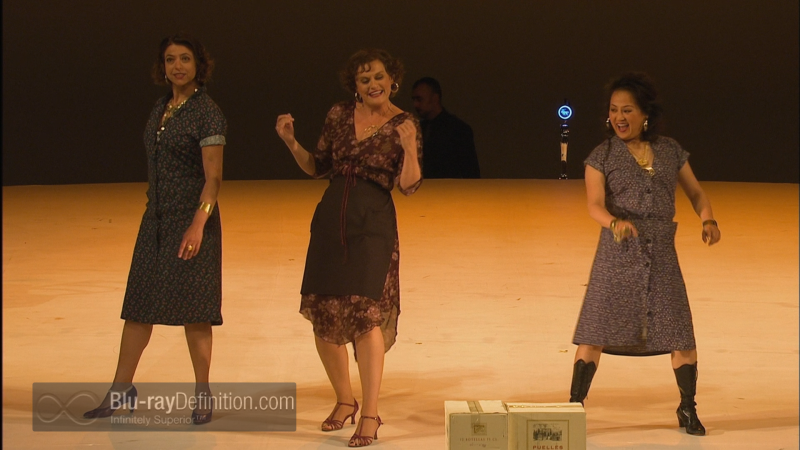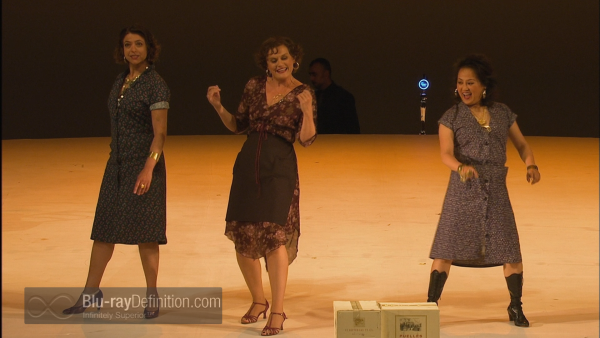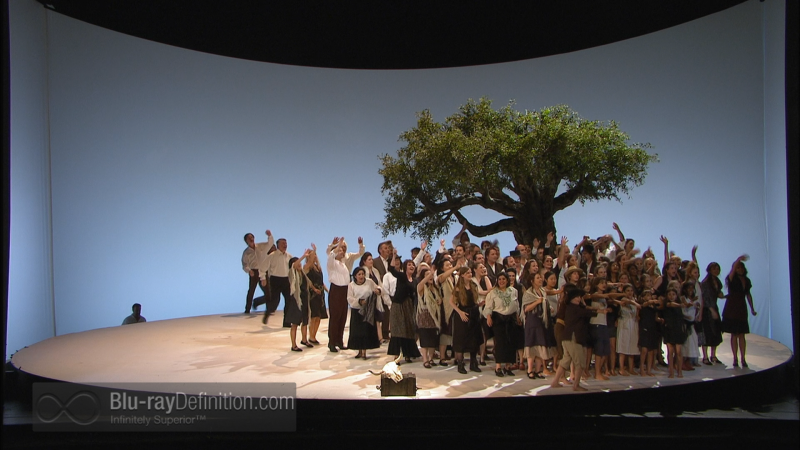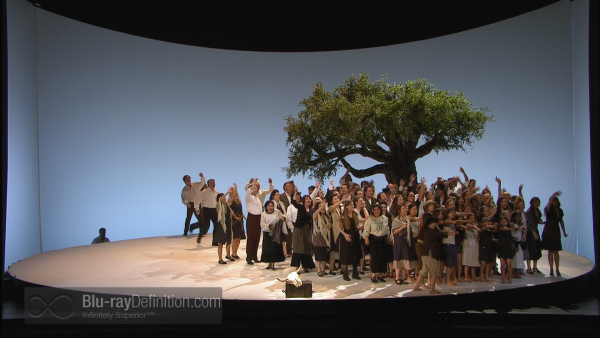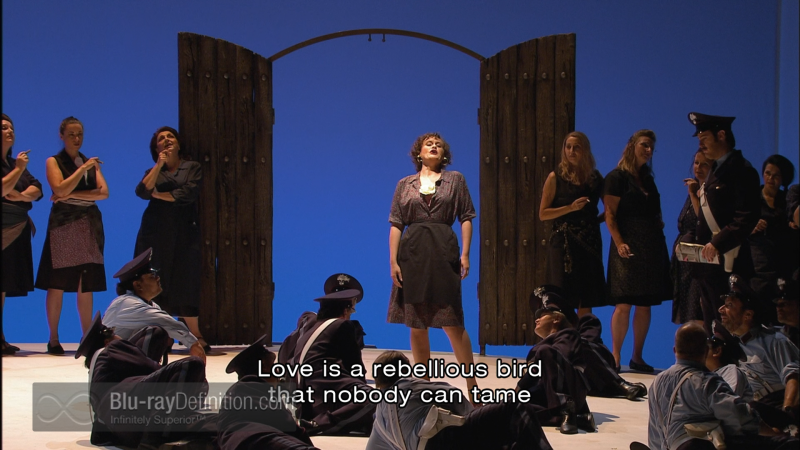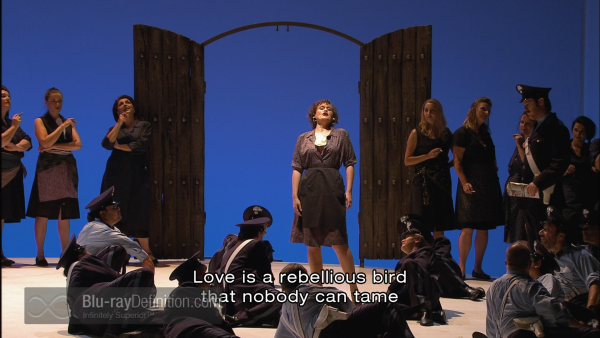 [amazon-product region="uk" tracking_id="bluraydefinit-21″]B00M3IVDEY[/amazon-product]
[amazon-product region="ca" tracking_id="bluraydefinit-20″]B00M3IVDEY[/amazon-product]
[amazon-product]B00M3IVDEY[/amazon-product]