– –
The Film
[Rating:4.5/5]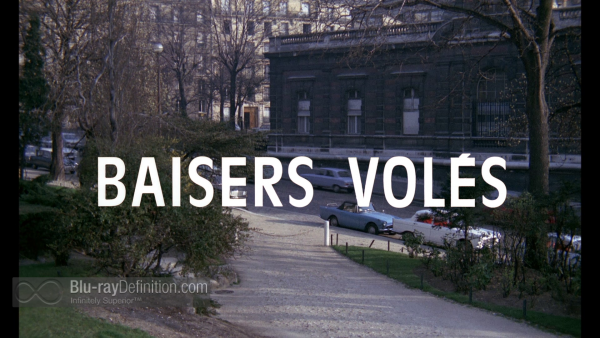 1968's Stolen Kisses (Baisers volés) is François Truffaut's third film in his Atoine Doinel saga, following The 400 Blows (1959) and the short film Antoine and Colette (1962). This lighthearted romantic comedy follows Atoine (Jean-Pierre Léaud) as he is discharged from military service and returns to Paris to reunite with his sweetheart Christine Darbon (Claude Jade) who is playing very hard to get. Christine's father (Daniel Ceccaldi) helps Antoine find a job as a late night hotel clerk, which he loses the same night after he inadvertently helps a private detective (Harry Max) break into a room where a woman is cheating on her husband. Later, Antoine meets with the same detective and gets a job as an investigator himself for the Blady Detective Agency, working adultery cases and a strange case involving a magician. Antoine is then placed as mole on a case for neurotic shoe store owner Georges Tabard (Michel Lonsdale) where he works undercover as a stock boy and finds himself enthralled by Tabard's wife Fabienne (Delphine Seyrig) who tries to seduce him during a friendly coffee get together in the couple's upstairs flat. The ending of the film sets up the relationship between Atoine and Christine for the next film, Bed and Board (1970).
Baisers volés is the lightest and most humorous of the Antoine Doinel films. No longer concerned with Atoine's petty crimes, such as in The 400 Blows, and now in a world of vibrant color shot beautifully by Denys Clerval, Antoine can now concern himself with the foibles and follies of love and sex, experiencing life at its fullest, and getting himself into the strangest of circumstances. Working with Claude de Givray and Bernard Revon, Truffaut delivers one of his cleverest, most original scripts. In The Soft Skin, Truffaut delivered an illicit love story filled with suspense, intrigue, and tragedy, but it was ultimately an homage to one of his major influences, Alfred Hitchcock. With Baisers volés, Truffaut seems to be finally shaking off his influences and creating his own cinematic language even if it does vaguely resemble it American contemporary The Graduate in its charming scenes of seduction involving the younger Antoine and the older Fabienne. Truffaut's film, however, is handled with much less cynicism than The Graduate and has more optimism, even as Antoine struggles with the at first unreciprocated feeling of love he has for his sweetheart Christine.
A delightfully sultry performance from Delphine Seyrig playing off against a serendipitously charming Jean-Pierre Léaud is at the center of this breezy affair, in every meaning of the word. They not only help to make the film believable and enjoyable as a romantic comedy. The true stand out, however, is Michel Lonsdale as the rigid and paranoid shoe salesman who inveigles Atoine and the detective agency in his operation to spy on everyone he believes hates him, including his wife Fabienne and his employees. Lonsdale steals every scene with hardly any effort and drives home the reasons why someone may actually hate him.
Video Quality
[Rating:4/5]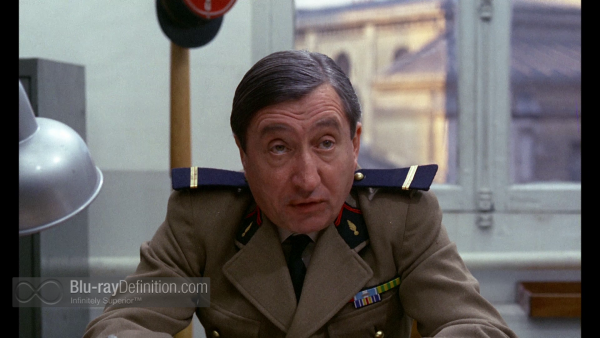 Another beautiful edition in Artificial Eye's François Truffaut Collection, Stolen Kisses arrives on Blu-ry in an AVC 1080p encodement of its 1.66:1 color framing. Not quite as evenly crisp and clean straight through as The Soft Skin, the image here is still gorgeous. The grain is natural, the colors vibrant, and there is only the occasional scene where the detail is soft and a bit murky.
Audio Quality
[Rating:4/5]
The original language French monaural soundtrack comes in LPCM 2.0 (48kHz/16-bit). It's on the boxy side, but it is clear and intelligible.
Supplemental Materials
[Rating:2.5/5]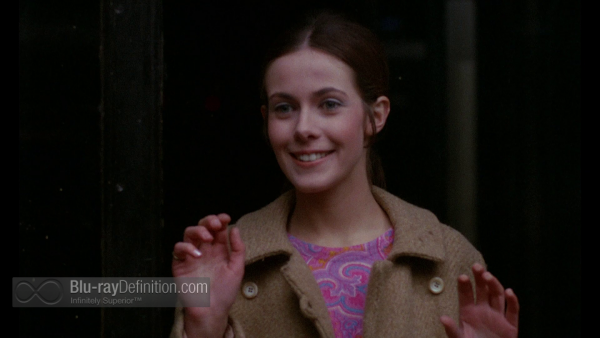 Presentation with Serge Toubiana (1.33:1; SD/PAL; 00:03:22)
Commentary with Claude Jade and Claude de Divray
Clip for Henri Langlois (1.33:1; SD/PAL; 00:01:00)
Trailer (1.66:1; SD/PAL; 00:03:51)
The Definitive Word
Overall:
[Rating:4/5]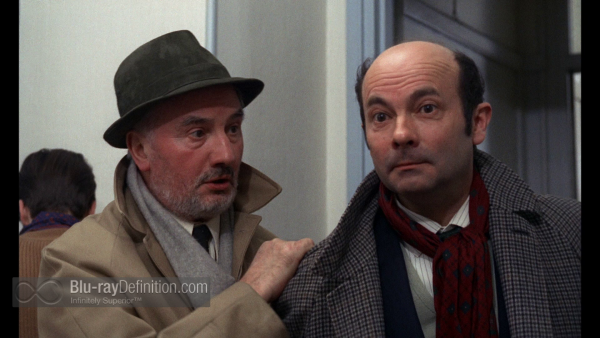 Modern rom-coms rarely have anything on this playful romantic romp in Truffaut's Atoine Doinel saga. Artificial Eye brings Baisers volés back for a new generation to cherish in a brilliant high definition offering on Blu-ray.
Additional Screen Captures
[amazon-product region="uk"]B00K80QHMC[/amazon-product]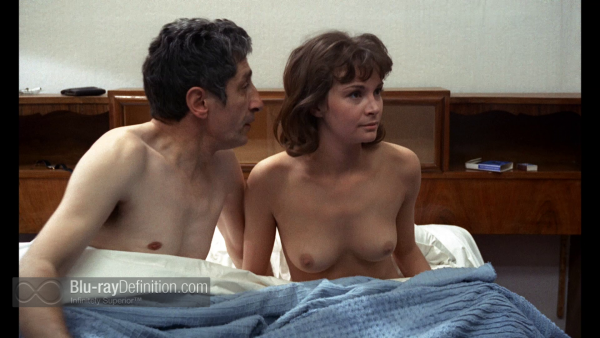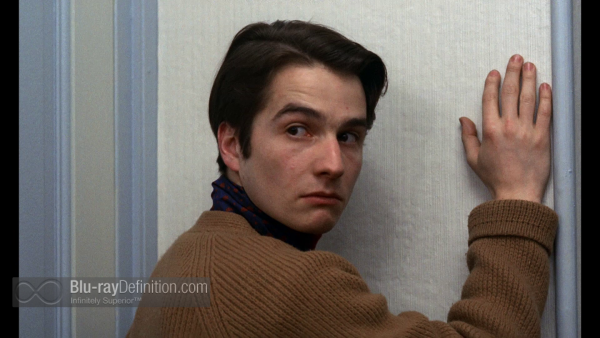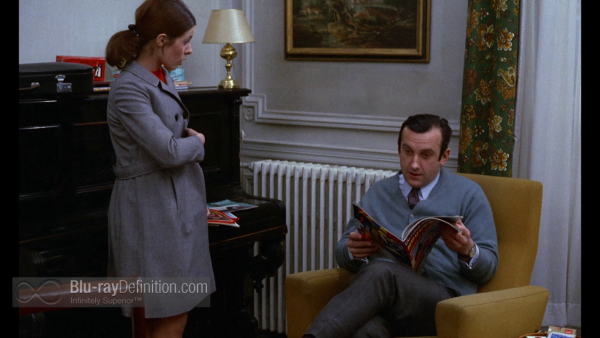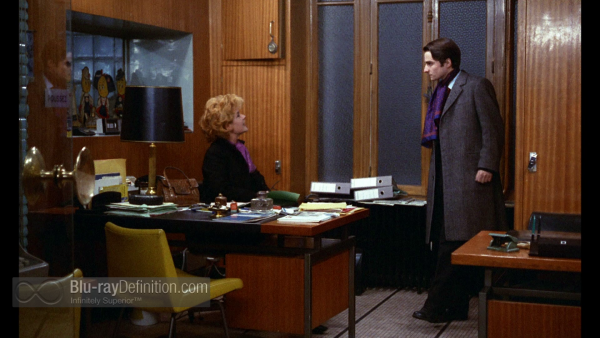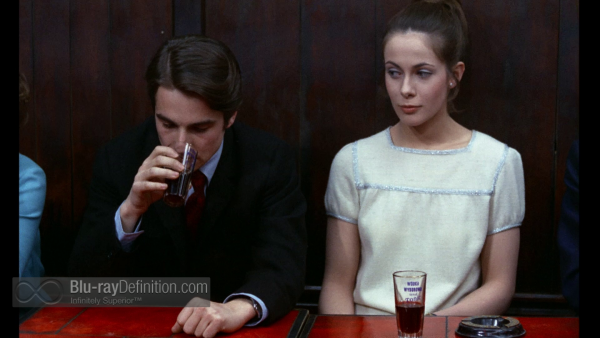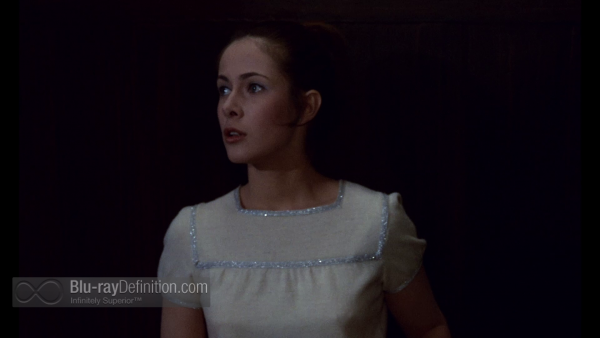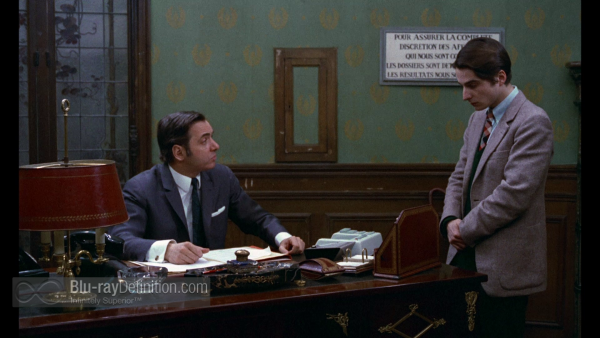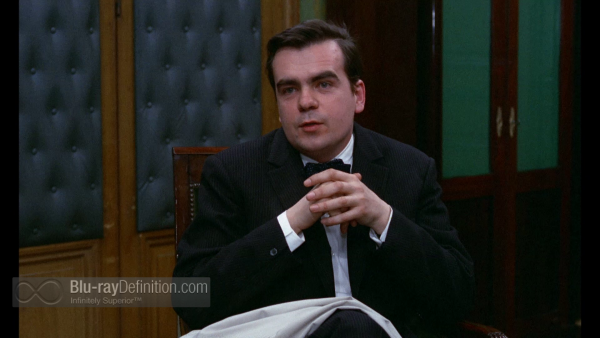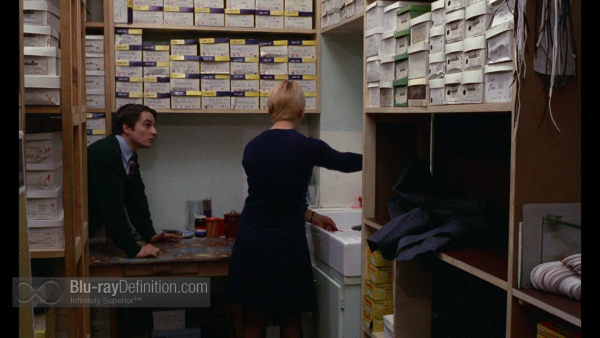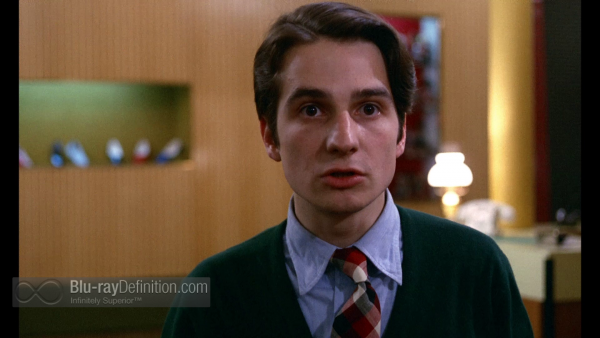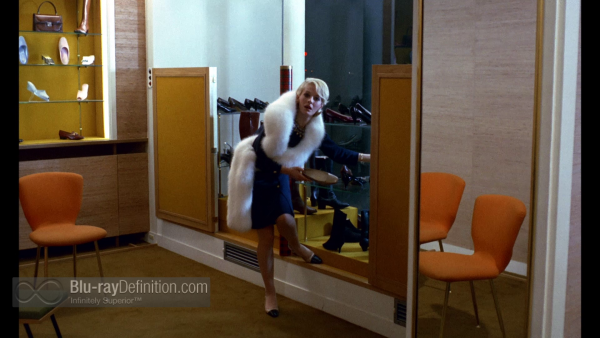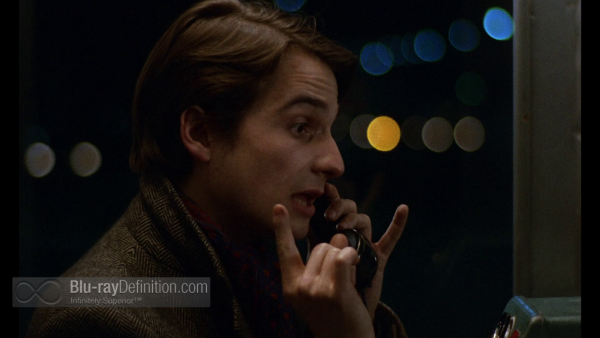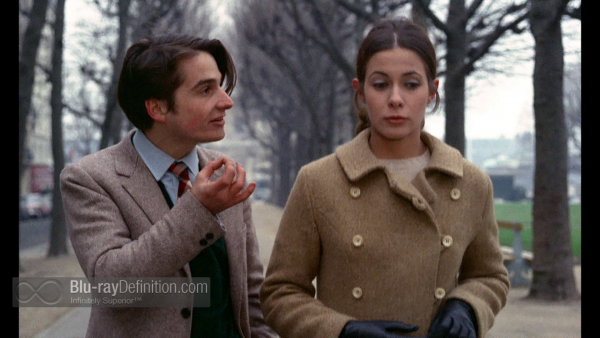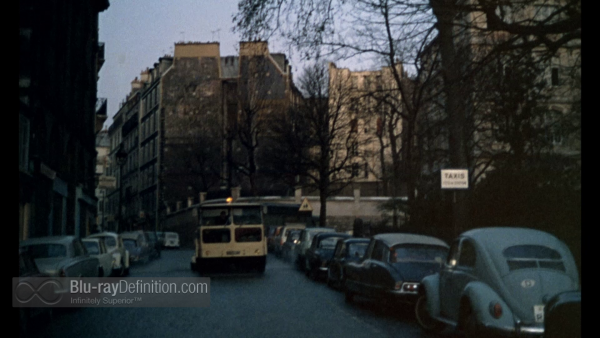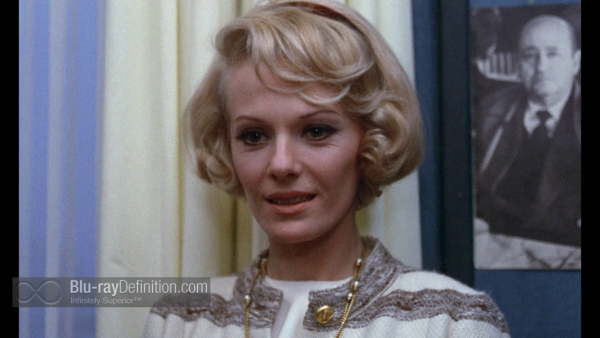 [amazon-product region="uk"]B00K80QHMC[/amazon-product]