– –
The Series
[Rating:4.5/5]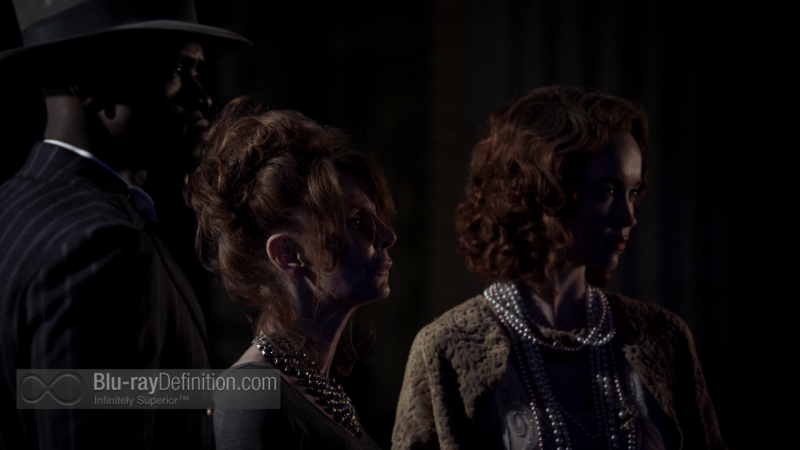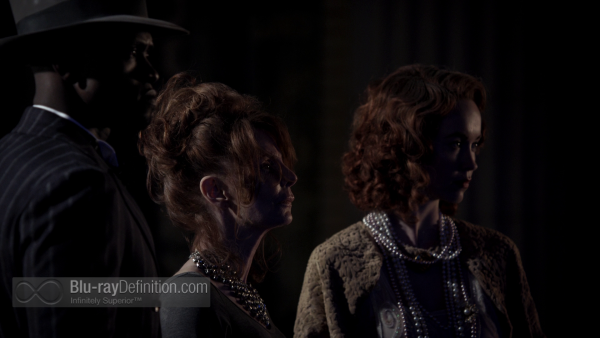 A spin-off from the popular CW series The Vampire Diaries, The Originals takes the familiar, titular characters, the old, nearly indestructible, original clan of vampires led by second oldest brother and hybrid werewolf/vampire Niklaus "Klaus" Mikaelson (Joseph Morgan) and removes them from the fictional world of Mystic Falls. Instead, Klaus, his older brother, "the noble" Elijah (Daniel Gillies), and their younger sister Rebekah (Claire Holt) are placed in a fictionalized version of New Orleans. Returning to the city they helped build a century after fleeing from their father, the vampire who hunts vampires, Mikael (Sebastian Roché), the city has now become a hotbed of war, deceit, and rivalries amongst the various supernatural factions. Klaus' own spawn, one he and all the Mikaelson siblings assumed had died in a raging fire set by their father the night they fled town, Marcel (Charles Michael Davis) is now king of the French Quarter, and he has banned all witchcraft, and nearly killed off all the witches. Klaus wants his town back, and, as always, Elijah wants to help his brother find peace. There's one hitch in all of the infighting and turmoil – Klaus has a baby on the way with the werewolf girl Hayley (Phoebe Tonkin), yet another character brought over from The Vampire Diaries. A miracle baby that is made possible only because of Klaus' werewolf half, the baby inside Hayley becomes a prize that everyone is determined to get their hands on. Witches want it dead so they can steal its power, vampires want it dead because Klaus can use it to create more hybrids to wipe them out, and the Mikaelson's want the baby to help bring a sense of purpose to Klaus' life and to their family, one they haven't been able to experience for a millennium. Add to this mix a powerful young super witch named Davina (Danielle Campbell) who everyone uses as a pawn in their power struggle, a burgeoning romance between Hayley and Elijah, and the father/son tension between Klaus and Marcel, and you have a gripping melodrama in the making.
The Originals' borrows from The Vampire Diaries, but moves beyond its predecessor's teen angst and builds more of a Shakespearean tragedy. The Mikaelson siblings are just as prone to deceive and manipulate each other, even violently lash out against each other, in their efforts to defend the family and reclaim the city they believe to be theirs by right, as they are to attack others. The multilayered romantic relationships become rather entangled and complex. Klaus and Marcel hate each other and love each equally, like father (Klaus) and son (Marcel) and also love the same woman, a human bartender named Camille (Leah Pipes). Meanwhile, the embattled relationship between Klaus and Rebekah, for ever the lost sibling, the one on the outside of the centuries-long struggle between Elijah and Klaus, becomes clearer. It almost seems like Klaus has an incestuous jealousy over any and every man that ever gets close to his baby sister. Now Elijah, the noble, honorable one, has fallen in love with Hayley, the mother of his brother's child. All of this against the backdrop of warring supernatural factions who, for the most part, love to fall into bed with one another occasionally as well, either to gain some advantage, or just for the heck of it.
Visually, the series may be even darker than The Vampire Diaries, or that could just be because it is set in the real, gritty city of New Orleans, albeit a fantastical version of it. Far away from the idyllic world of Mystic Falls, here the French Quarter and the Bayou make for a convincingly Gothic setting to all the blood-splattered fights, religious rites, and supernatural spell-casting.
Video Quality
[Rating:4.5/5]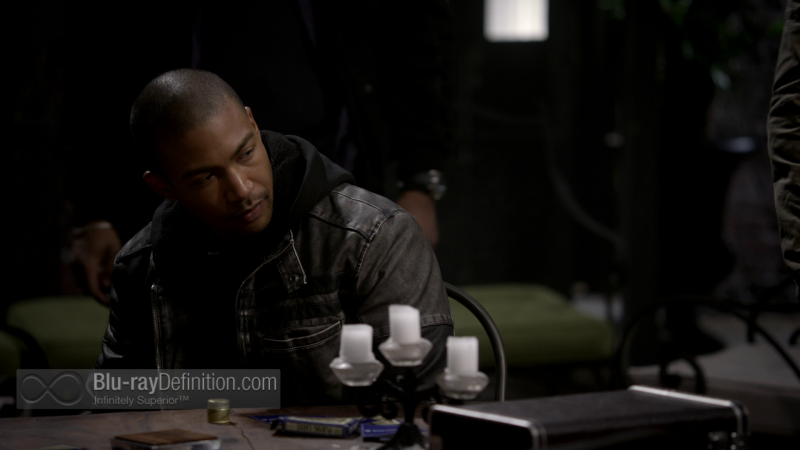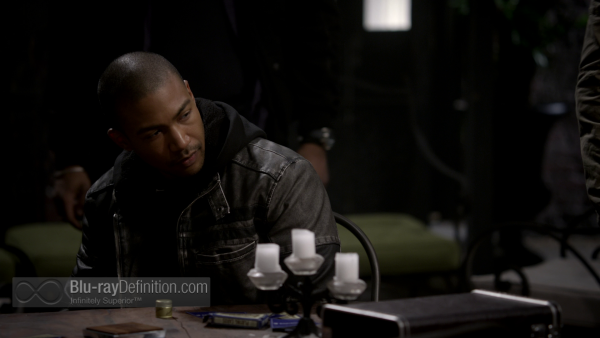 The Originals is a series that lingers in darkness, stays in the shadows, dealing with vampires, werewolves, and witches in the French Quarter of New Orleans. So it's no surprise that this high definition production, brought to Blu-ray in an AVC 1080p encodement from Warner, doesn't really sparkle or pop with brilliance. It does look natural, however, and almost film-like, despite being a digital production. There's good nuance in the shadows even as some areas tend to get a bit murky. The image, despite all the low light photography, offers up lots of detail and texture and rich midtones.
Audio Quality
[Rating:4.5/5]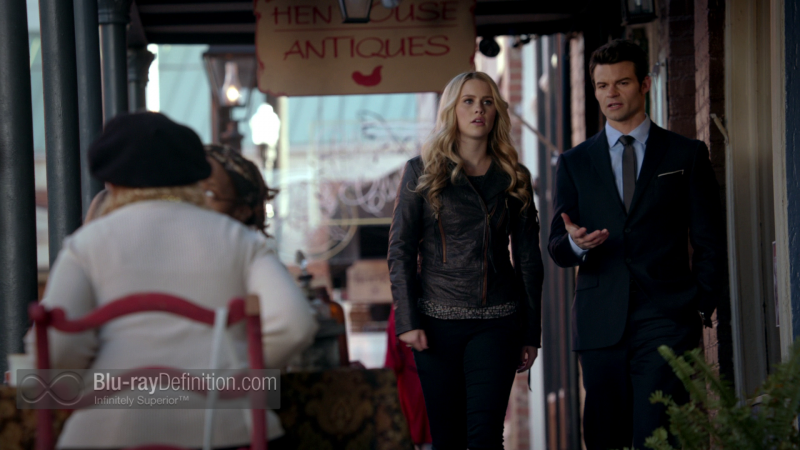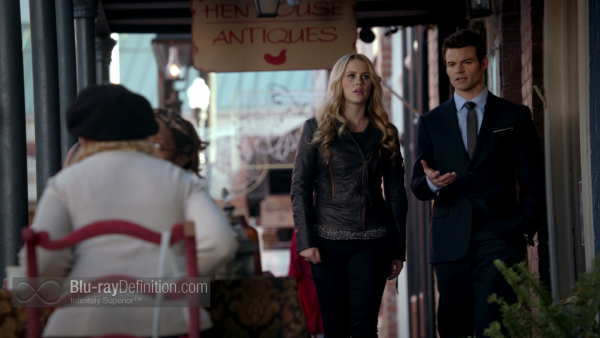 Warner includes an English DTS-HD Master Audio 5.1 (48kHz/16-bit) soundtrack for The Originals that is quite engulfing. The musical snippets, usually of ragtime jazz, zydeco, and modern rock, sound lively and atmospheric with a deep, tight low end, natural high end, and lush atmospherics in the surround channels. This wonderful balance also carries over into the numerous action sequences through the series. Dialogue is also full and clear, free from clipping, and remains firmly anchored to the center channel.
Supplemental Materials
[Rating:4/5]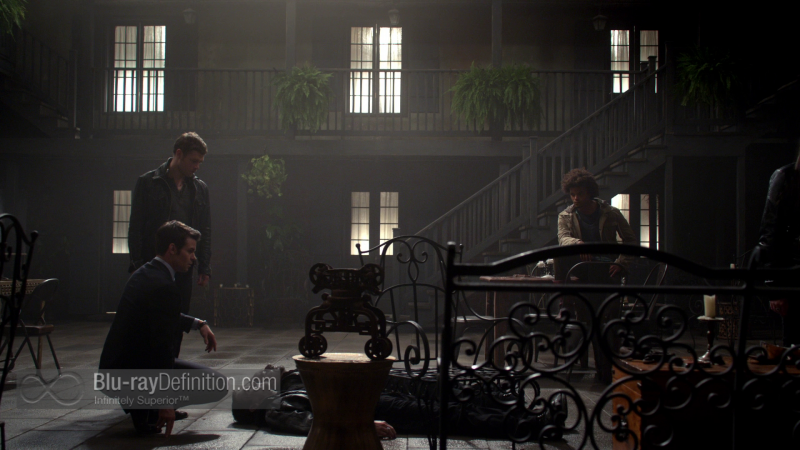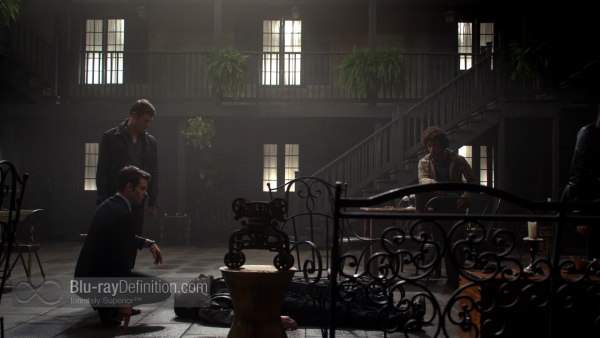 This first season set of The Originals is loaded with deleted scenes, a pilot episode commentary, cast and crew Q&A panels, and numerous featurettes. It also includes DVDs and Digital HD Ultraviolet versions of the series.
DVD
Digital HD UltraViolet
Disc1:
Pilot Commentary with creator Julie Plec and director Chris Grismer
2013 Comic-Con Panel (1.78:1; 1080p/24; 00:29:21) – Cast and Creators discuss the filming of the pilot and the upcoming new series
Deleted Scenes:

Always and Forever (1.78:1; 1080p/24; 00:03:13)
House of the Rising Son (1.78:1; 1080p/24; 00:01:04)
Girl in New Orleans (1.78:1; 1080p/24; 00:01:25)
Fruit of the Poisoned Tree (1.78:1; 1080p/24; 00:01:17)
Disc 2:
Deleted Scenes:

Bloodletting (1.78:1; 1080p/24; 00:06:59)
The River in Reverse (1.78:1; 1080p/24; 00:07:30)
Dance Back from the Grave (1.78:1; 1080p/24; 00:01:10)
Disc 3:
Deleted Scenes:

Long Way Back from Hell (1.78:1; 1080p/24; 00:02:00)
Farewell to Storyville (1.78:1; 1080p/24; 00:01:42)
The Big Uneasy (1.78:1; 1080p/24; 00:01:52)
Disc 4:
The Originals: Origins (1.78:1; 1080p/24; 00:13:24) – In this featurette, creator Julie Plec leads us on the journey of creating The Originals and continuing through to the production of the pilot in New Orleans.
The Original Vampire: A Bite-sized Backstory (1.78:1; 1080p/24; 00:05:33) – A Dynamic and stylized montage featuring key storylines and scenes of the Original family, including scenes from The Vampire Diaries, this piece depicts where the Originals came from.
The Originals: Re-mixing history (1.78:1; 1080p/24; 00:09:32) – In this featurette, the writers of The Originals describe how they were able to blend fact with fiction, generating strong roots in New Orleans for the Mikaelson family.
The Originals Panel at PaleyFest 2014 (1.78:1; 1080i/60; 00:29:49) – Cast and producers discuss the creative process in these highlights from the panel at PaleyFest 2014.
Deleted Scenes :

A Closer Walk with Thee (1.78:1; 1080p/24; 00:04:15)
The Battle of New Orleans (1.78:1; 1080p/24; 00:03:27)
From a Cradle to a Grave (1.78:1; 1080p/24; 00:06:33)
The Definitive Word
Overall:
[Rating:4.5/5]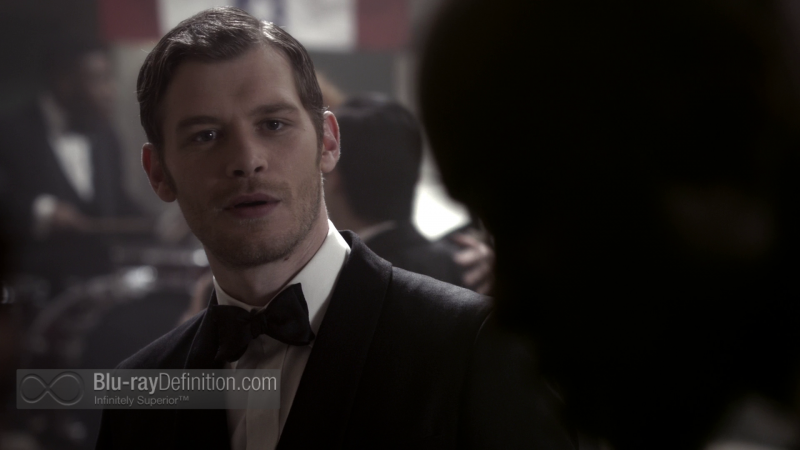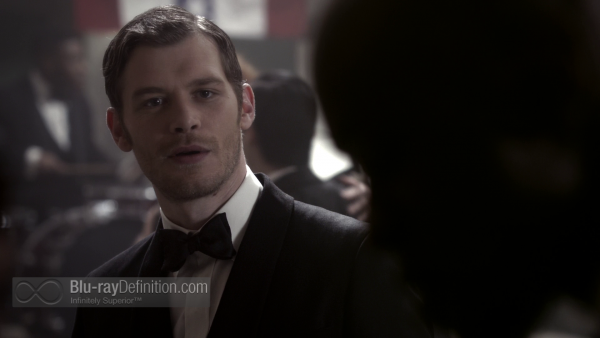 The Originals breathes new life into The Vampire Diaries franchise with these characters in a whole new setting, offering up a juicy, sexy, and grown up story of betrayal, war, and power struggles. It's addictive from the very first episode to the last.
Additional Screen Captures
[amazon-product]B00KU3Y1YS[/amazon-product]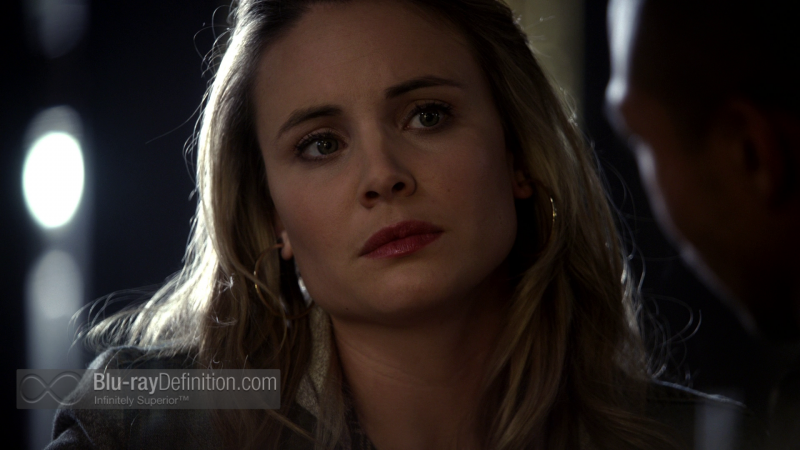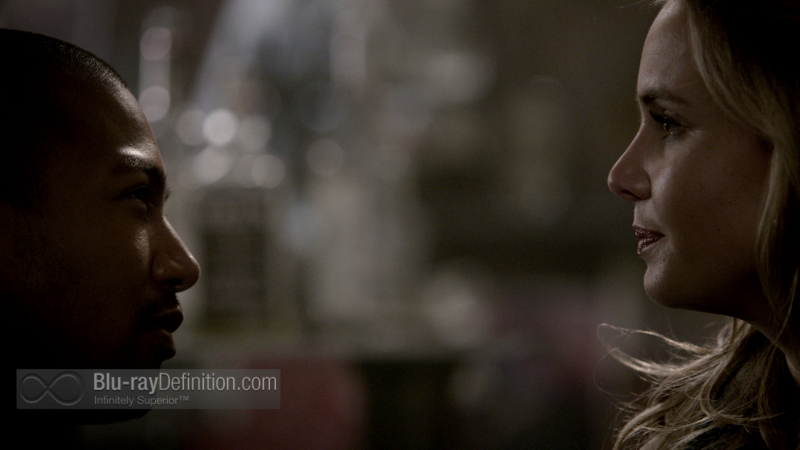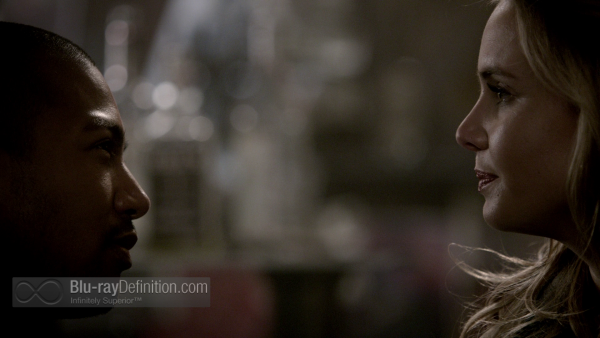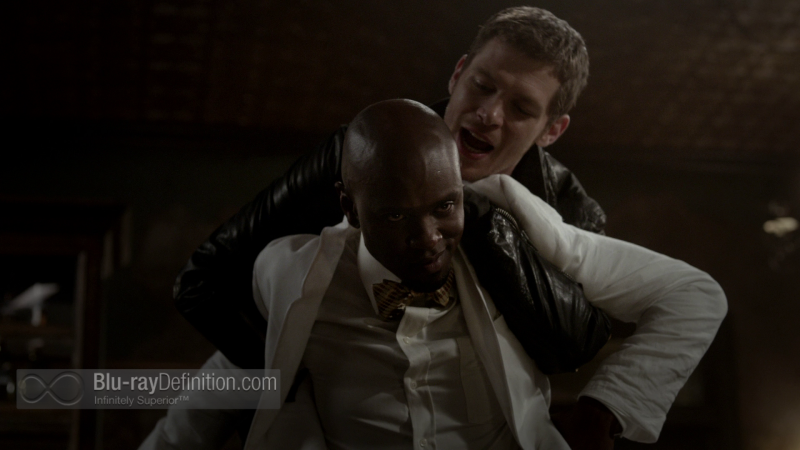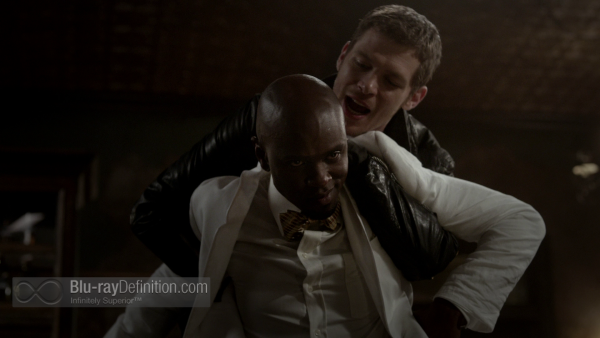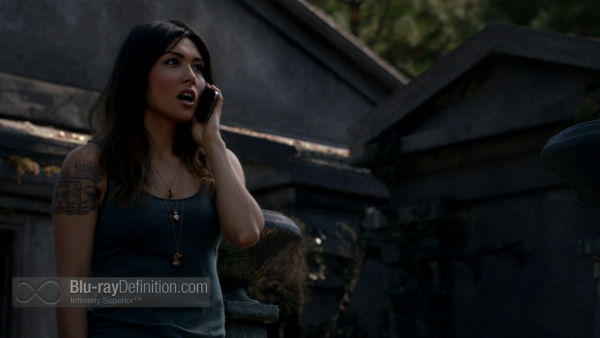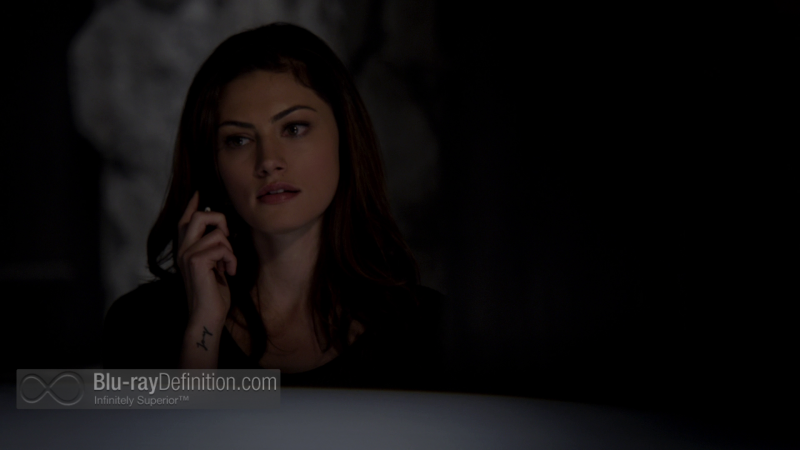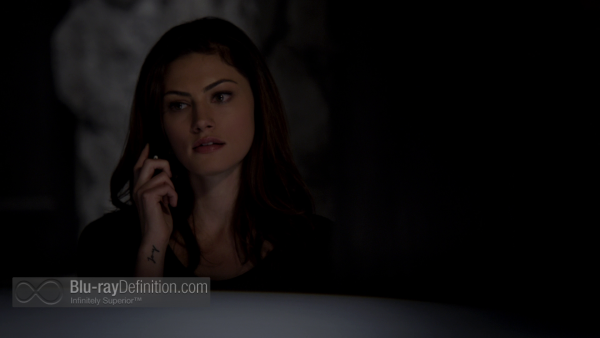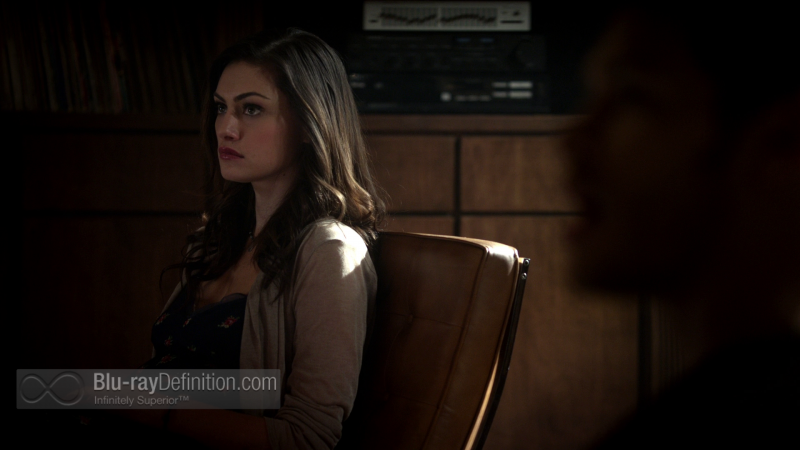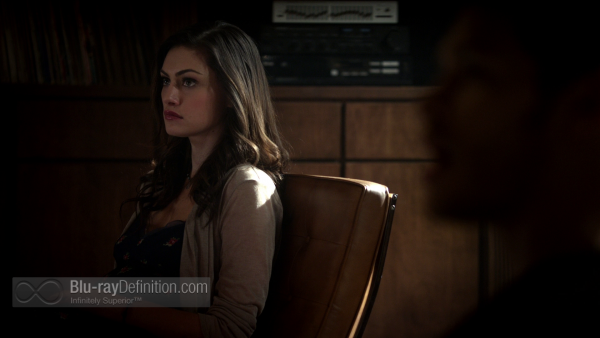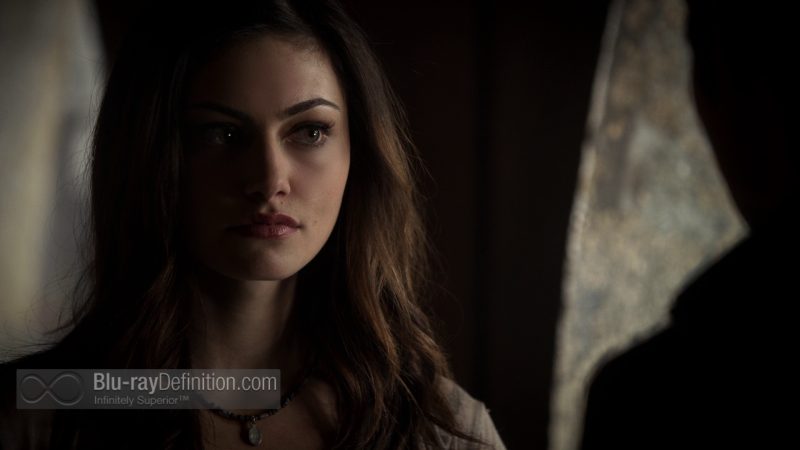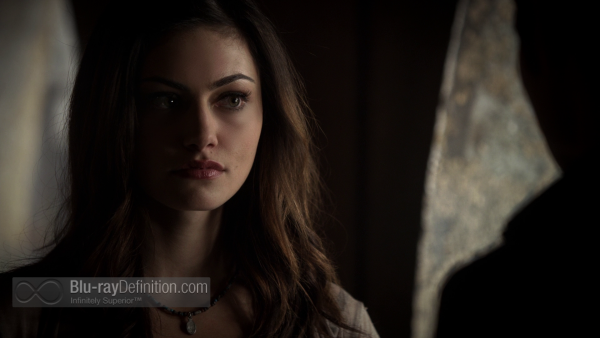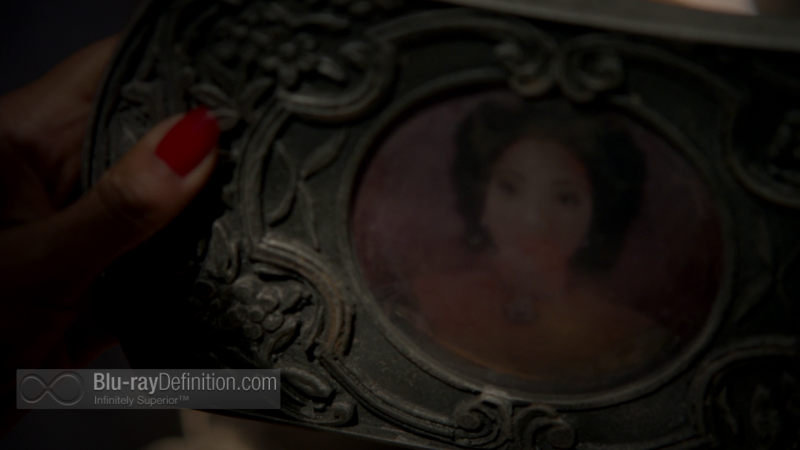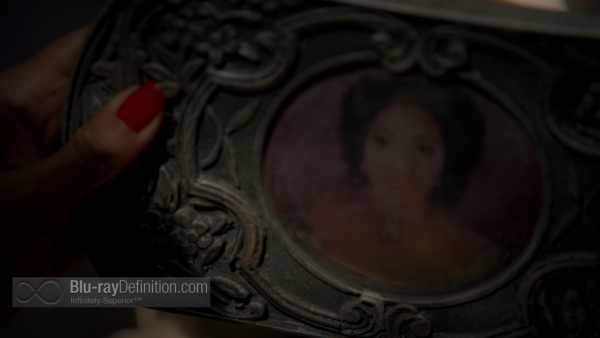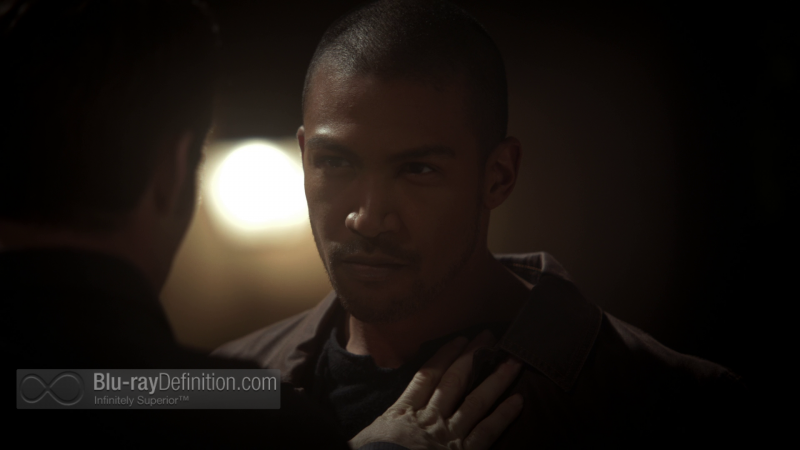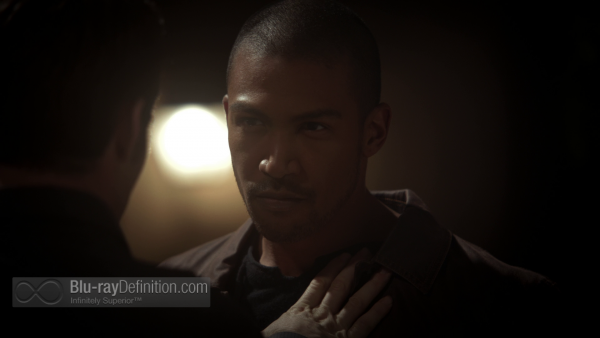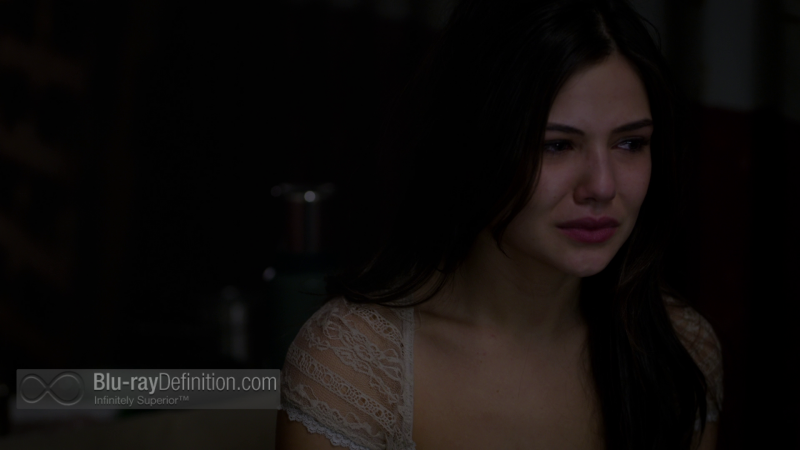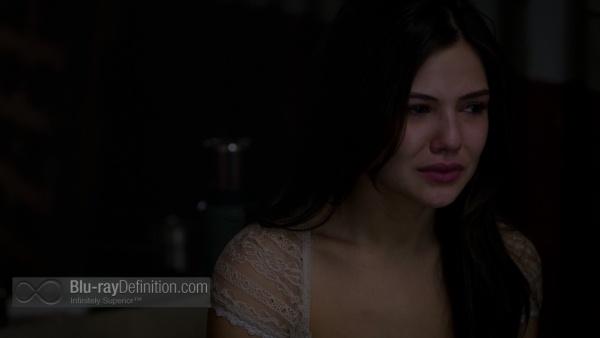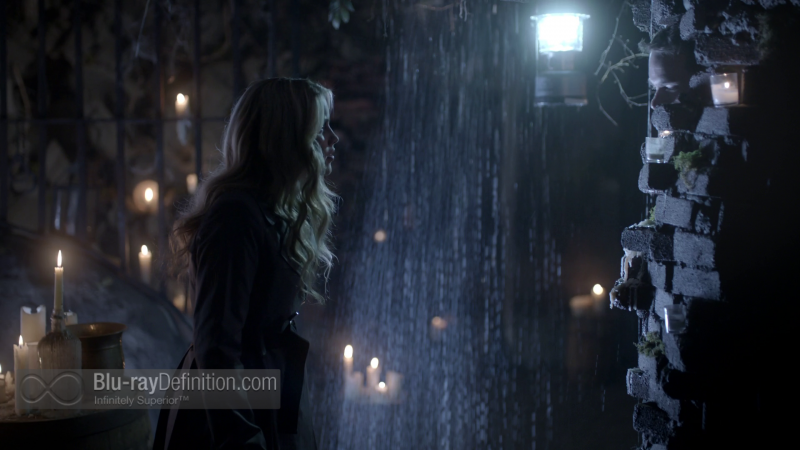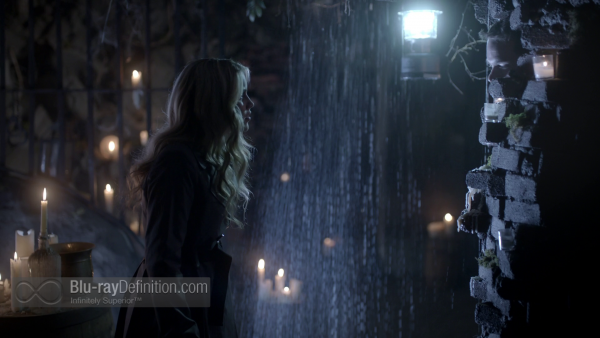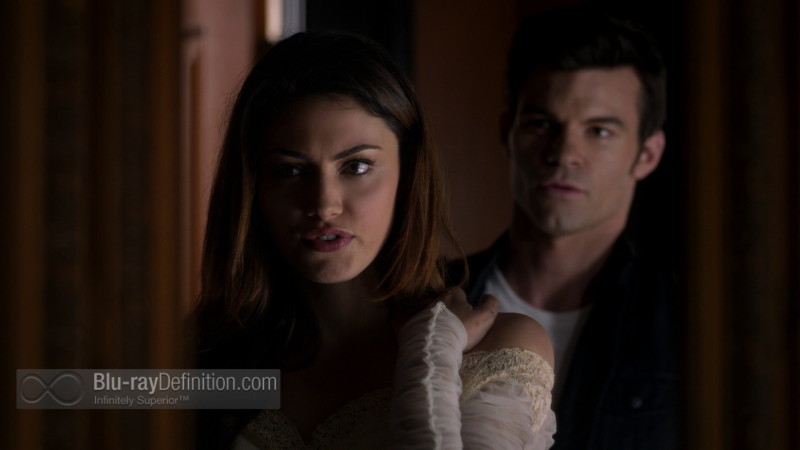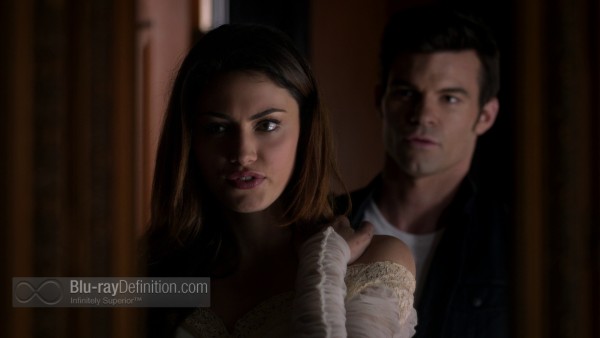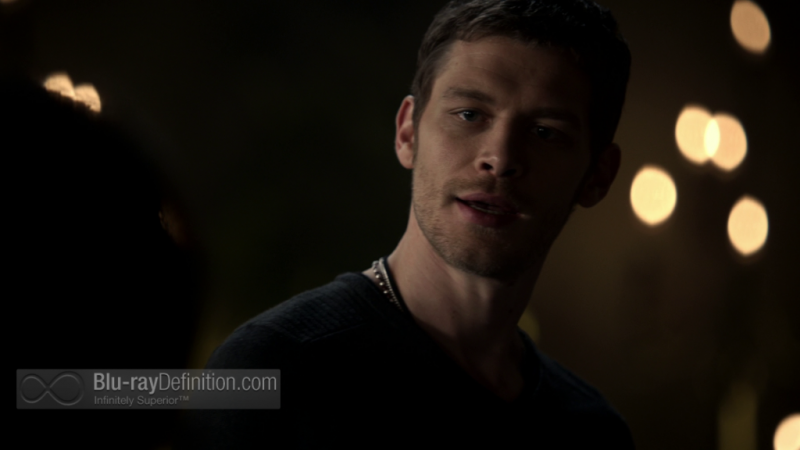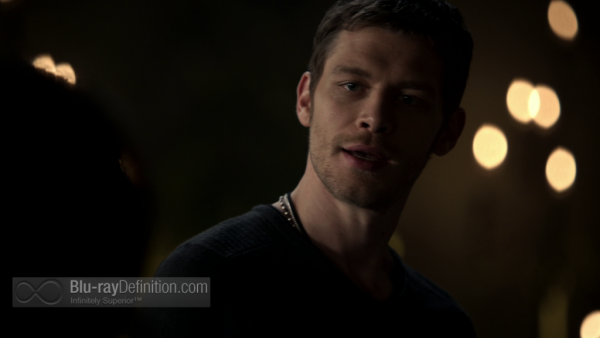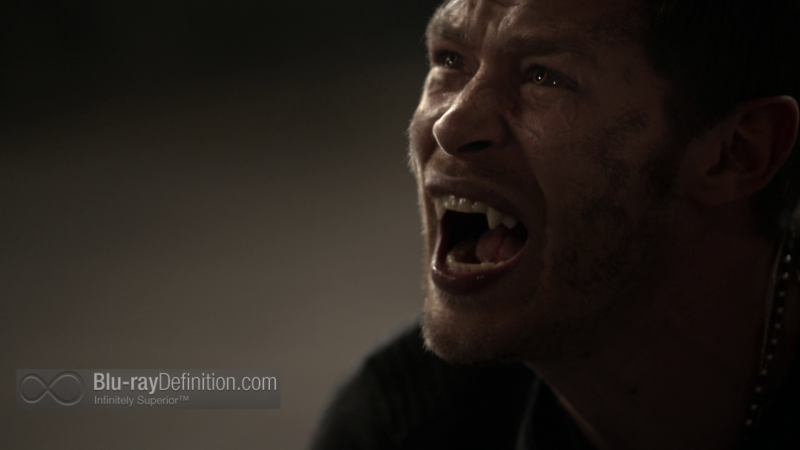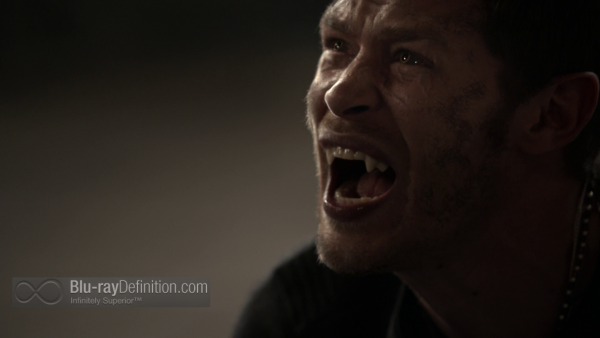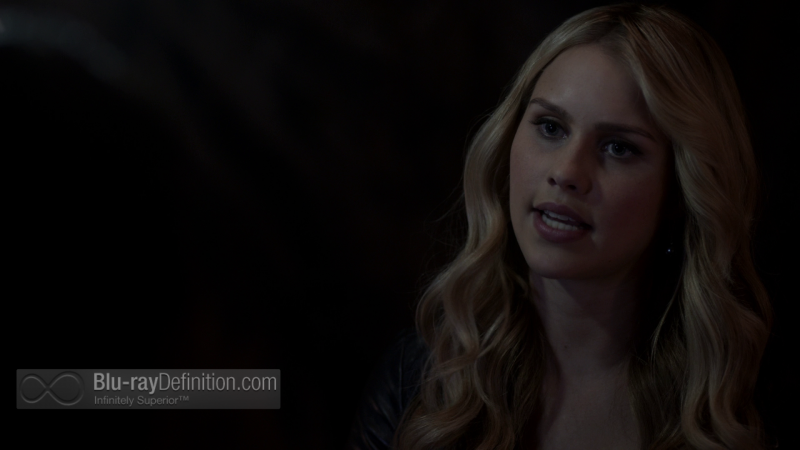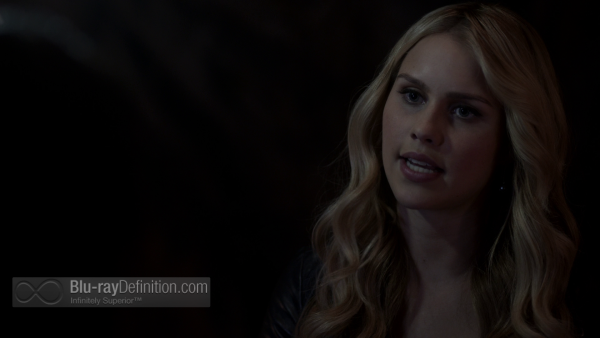 [amazon-product]B00KU3Y1YS[/amazon-product]