–
Click thumbnails for high-resolution 1920X1080p screen captures
(The below TheaterByte screen captures were taken directly from the Blu-ray Discs and losslessly compressed in the PNG format. There should be no loss of picture quality with this format. All screen captures should be regarded only as an approximation of the full capabilities of the Blu-ray format.)

The Film
[Rating:4/5]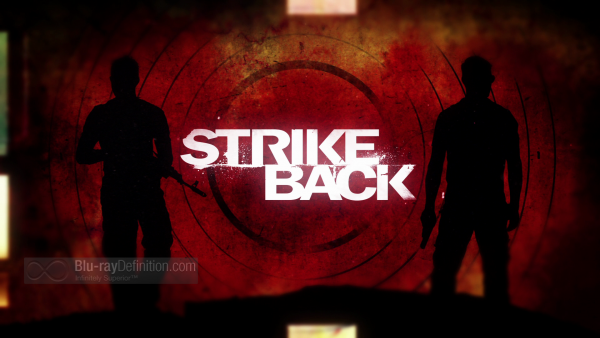 In this second season of Cinemax's Strike Back, Michael Stonebridge (Phillip Wincester) and Damien Scott (Sullivan Stapleton) are back for more action. Specifically this season begins with Scott on a standard security mission in Kenya, facing a new boss Rachel Dalton (Rhona Mitra.) Recently out of the unit, Stonebridge finds himself training new recruits at a military base. When Scott's mission faces a new, unexpected danger, the two are brought back together to scour Africa in hopes of tracking down a series of criminals who all seem hell bent on possessing nuclear triggers that could launch a nuclear war. What results is, like the first season of Strike Back, an all-around well made series.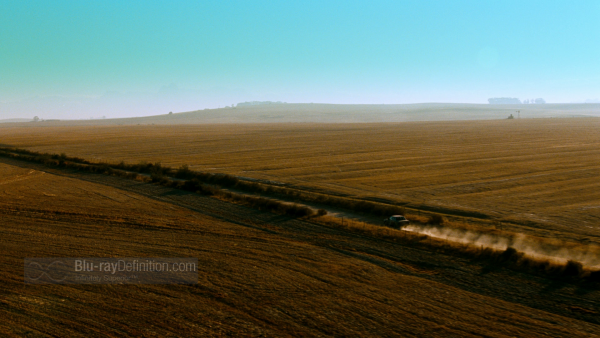 The real enjoyment from a series like Strike Back, comes not only from the plot of the series (anything military based always seems to resonate with me, perhaps because my uncle served in the Army during Vietnam,) but also from the similarities the series shares with 24. Like 24, Strike Back deals with a group of bad folk who seem intent on destroying everything, everywhere. But where 24 had to be kind of toned down due to the regular broadcasting on Fox, this show is allowed more room to breath with it being aired on a premium cable network channel (Cinemax). Even though the series (thus far into its second season, with the third premiering soon) has rather short seasons (only averaging 10 episodes per season,) the flow from episode to episode makes this one of the more enjoyable shows on TV today.
Video Quality
[Rating:4/5]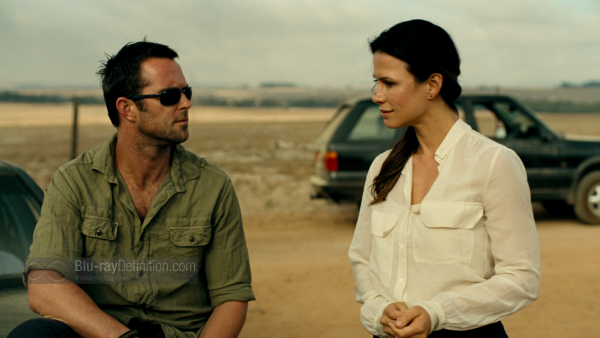 Strike Back arrives with a 1:78:1 framed, AVC MPEG-4 encoded transfer. Generally, the transfer pleases throughout. Shot using a series of Arriflex Cameras, the overall transfer tends to have a somewhat dark look and feel to it. Colors like that of the numerous darker moments in the initial episodes, do impressive. Blacks hold fine detail, while brighter colors like the light blue of Damien's shirt hold equally solid detail. Some of the colors during the real dark sequences, like that of some of the hallway scenes, can look a bit murky at times. This may be more a stylistic choice by the director of photography of the series.
Once the series moves out of the initial Kenya locale to other countries, we're given more outdoor shots. This gives the transfer more room to breath, as the yellows of the desert sand all but looked great.Film grain is minimal at times, mostly seen to help add a sense of grit to the image. Noise, scratches and other issues are nowhere to be found. Outside of a few issues that may plague the more ardent videophiles, I found this image to be quite good. Not as impressive as some of HBO's finer efforts (Game of Thrones), but still just fine.
Audio Quality
[Rating:4.5/5]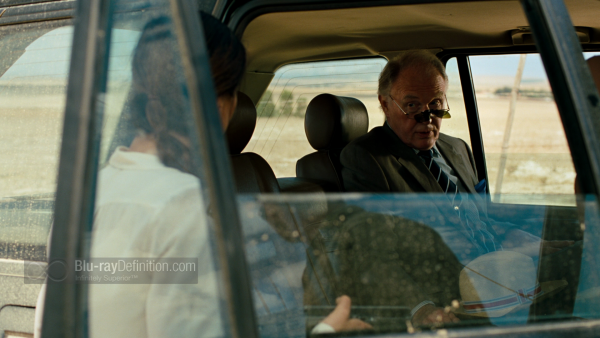 Like many other HBO releases, this release arrives with a DTS-HD Master Audio 5.1 track, which handles the action of the series quite well. While some of the accents can be a bit heard to understand, I still found that the dialogue was well reproduced throughout via the center channel. With this being a high octane show with numerous action moments, I'm happy to report that the series atmosphere is top notch. Bullets zip by during the series initial hostage sequence at the hotel, while LFE gives us a slight 'oomph' in order to bring home the essence of terror and fear. Little bits like the heavy breathing of the hostages, or simple background dialogue, all but compliment the sound stage. All in all, this mix is another great offering by the folks at HBO.
Supplemental Materials
[Rating:2/5]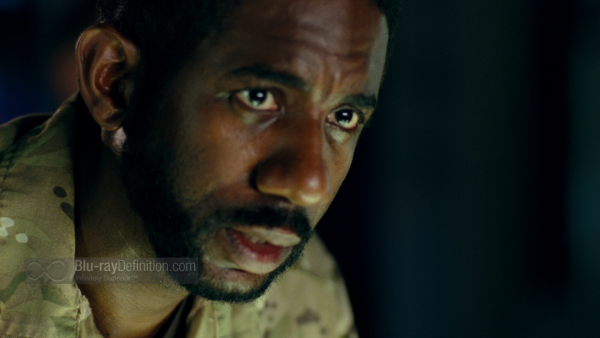 The supplements provided on this release are:
Commentary on Episode 14 with Sullivan Stapleton (Scott) and Philip Winchester (Stonebridge)
Commentary on Episode 15 with Philip Winchester,  Lyne Renee (Rebecca) and Director Julian Holmes
Commentary on  Episode 18 with Shane Taylor (Craig Hanson) and Director Michael J. Bassett
Commentary on Episode  20 with Philip Winchester, Sullivan Stapleton and Shane Taylor
The entire Second Season is also included via Digital Copy.
The Definitive Word
Overall:
[Rating:4/5]
Playing off as a more adult version of 24, Strike Back is a highly entertaining, well-made series. HBO, as per most of their Blu-ray releases, has delivered a fine package with great video, excellent audio, and a few solid commentaries. Definitely recommended for fans of the series and to the rest as a VERY STRONG rental.
Additional Screen Captures
[amazon-product]B009SCONXQ[/amazon-product]
Purchase Strike Back: Season Two on Blu-ray at CD Universe
Shop for more Blu-ray titles on Amazon.com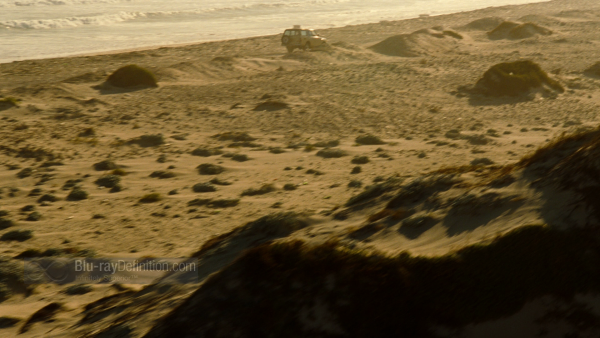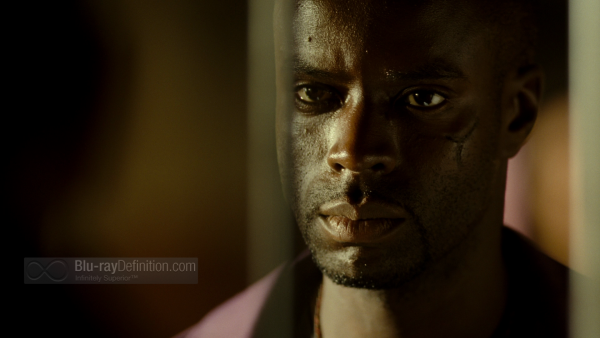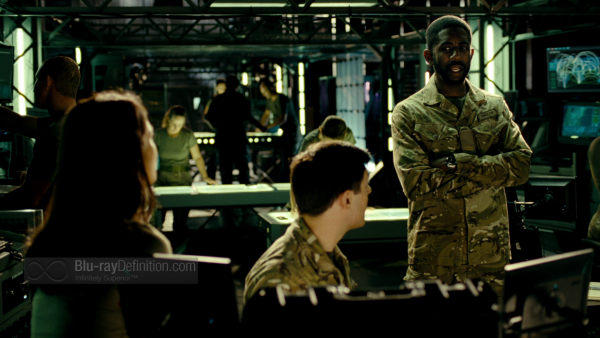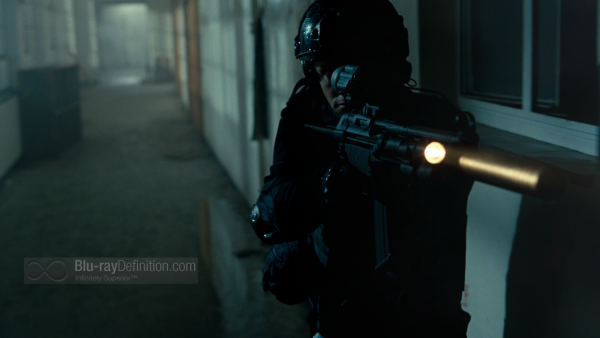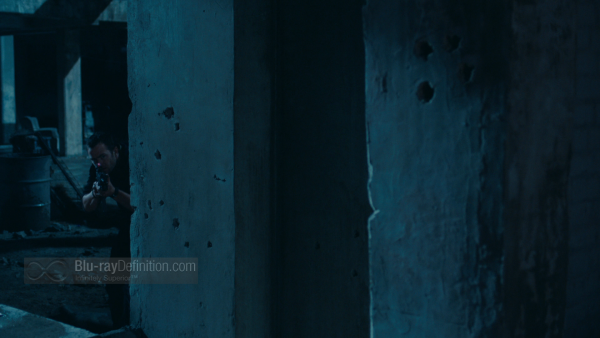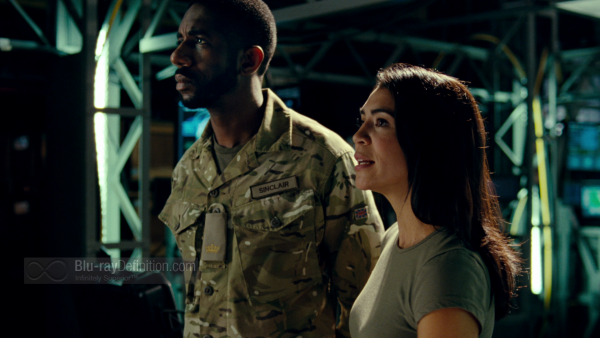 [amazon-product]B009SCONXQ[/amazon-product]
Purchase Strike Back: Season Two on Blu-ray at CD Universe
Shop for more Blu-ray titles on Amazon.com