– –
The Series
[Rating:4/5]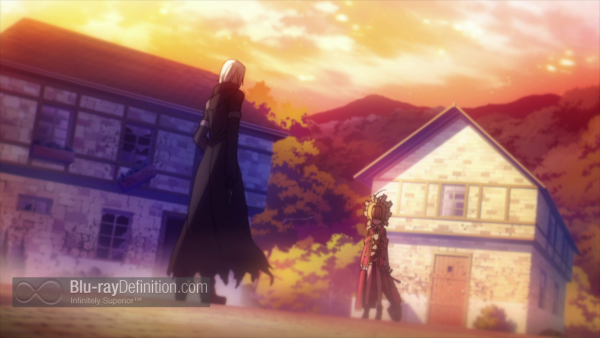 The supernatural fantasy anime series Sunday Without God (神さまのいない日曜日) is based on the light novel series by Irie Kimihito illustrated by Shino. The story reworks the biblical tale of God creating the world in six days and then resting on the seventh into something wholly fresh and rather interesting.
Set in a fictionalized version of Earth, or and Earth-like world, humanity has stopped reproducing for the last fifteen years, and the dead, even if they are horribly cannot die. The myth has sprung up that this has happened because on a certain day fifteen years in the past, God abandoned the world he created and also that there was no more space left in heaven to accept the souls of the dead. So, to bury these living dead and put them to rest, mysterious people known as "Gravekeepers" have sprung up. Only a burial by a Gravekeeper can truly allow a dead person to die. In this world we find our main character, Ai Astin, a young girl raised in a tiny rural village where her mother has just died. She finds out that she is half-Gravekeeper and must take over her mother's responsibilities. One day, a strange, gun-toting man named Hampnie Hambart arrives and kills everyone in Ai's village. Alone, angry, but also desperate for answers, Ai has no choice but to follow Hampnie and travel with him. Along the way, she begins to learn the secret of her past, the Gravekeepers, and her parents. She also begins to meet strange and eccentric new people, such as another Gravekeeper named Scar, a non-corporeal witch named Dee, and a boy named Alice. They will all help her move toward her goal of saving the world from the terrible state it is in and helping the dead to see that they are not monsters.
Sunday Without God is a good looking series with fine character designs and appealing background artwork that really does help to set the tone of this often moody yet generally optimistic series. What begins as a series that could quickly turn into an endless downer does turn around and move off into surprising directions. That the writers included a twist where God had granted people's wishes, people who really wished for things with all of their hearts, and most of these wishes turned out to be burdens (a man who never aged and wanted to die, a group of school children who lost their memories and were caught in a one-year loop) is very deep philosophical conundrum that one would not expect in such a series, but there it is. The opportunity for further discussion of religion and spiritual beliefs is entirely missed here, however. The series seems to slowly drift from the topic of a callous God, into simply strange supernatural occurrences and a young girl determined to set them all to right. Despite this, it is still one that is captivating and well organized along its multiple story arcs.
Video Quality
[Rating:4/5]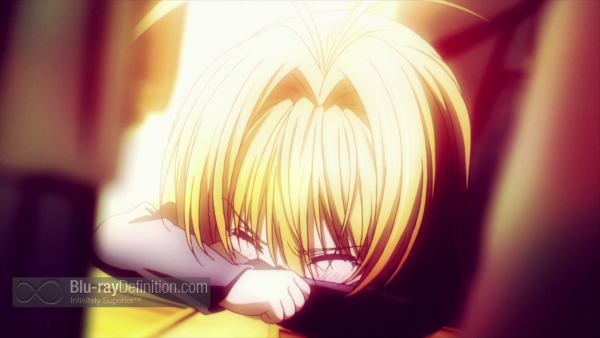 Sunday Without Good looks very good in this AVC 1080p encodement to Blu-ray from Sentai Filmworks. The series is often animated in darker, shadowy settings and this does give rise to some obvious color banding in the transfer, but overall we see some good nuance and fine detail, great colors, and crisp line art.
Audio Quality
[Rating:4/5]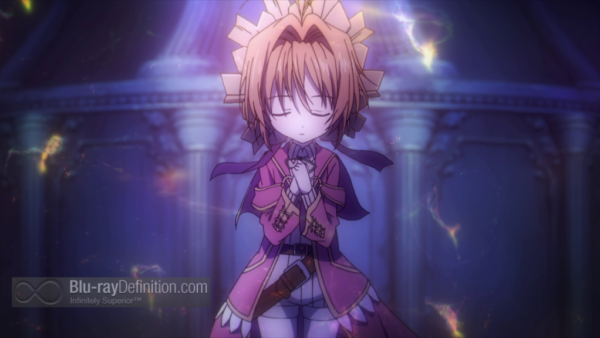 The original Japanese stereo soundtrack is supplied in DTS-HD Master Audio 2.0 (48kHz/24-bit) as well as an English dub, also in DTS-HD Master Audio 2.0 (48kHz/24-bit). The English voice cast sound a bit canned, so the Japanese track is definitely the way to go, unless you are dead set against subtitles. The sound overall is good given this is strictly a stereo only track. Some of the atmospheric effects sound like they would rally be good in a full-on 5.1 mix, but the wide stereo imagery works well in any case.
Supplemental Materials
[Rating:2/5]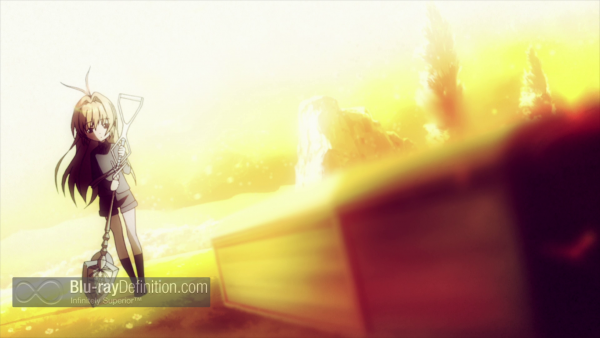 We get the usual clean opening and closing animations, additional Sentai Filmworks trailers plus the OVA "Memories" with this collection.
The Definitive Word
Overall:
[Rating:4/5]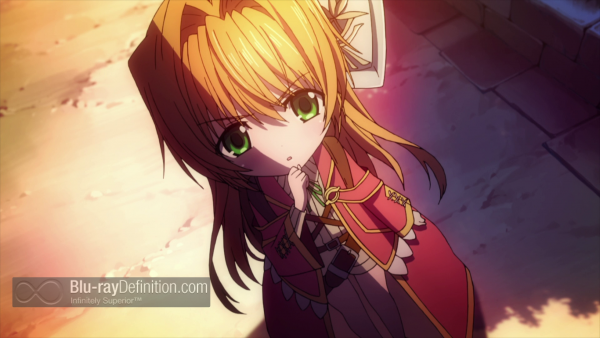 Even if deeper religious debate is overlooked in Sunday Without God, the basic premise of the series is without a doubt an interesting, refreshing, and thoughtful one that is handled deftly. The series holds ones attention with both its compelling characters and its strong artwork.
Additional Screen Captures
[amazon-product]B00LBU7IBC[/amazon-product]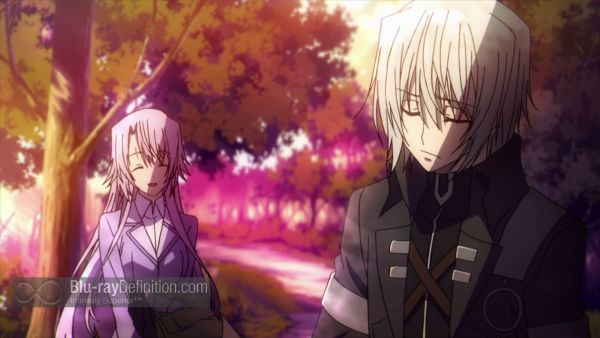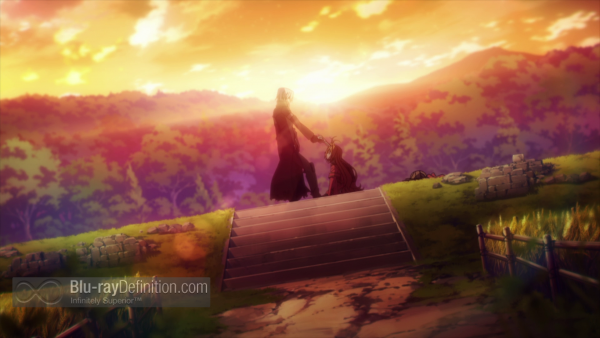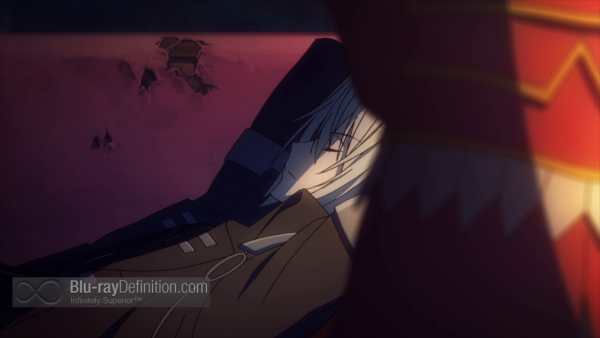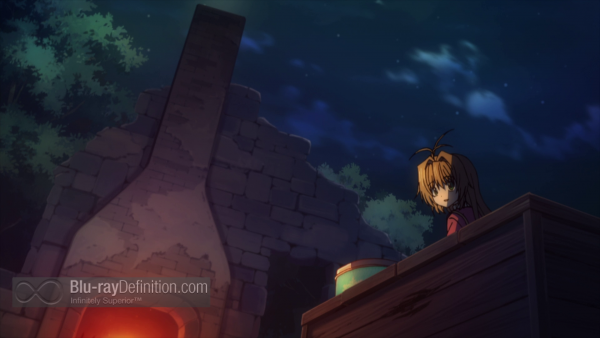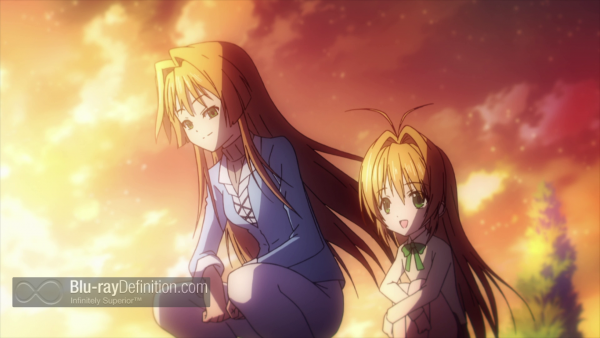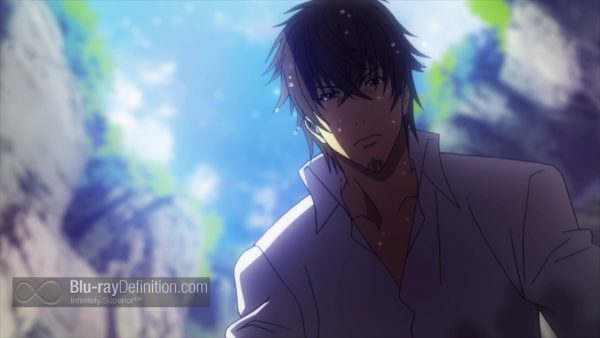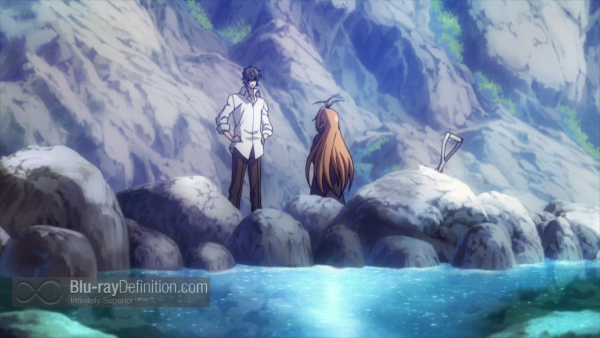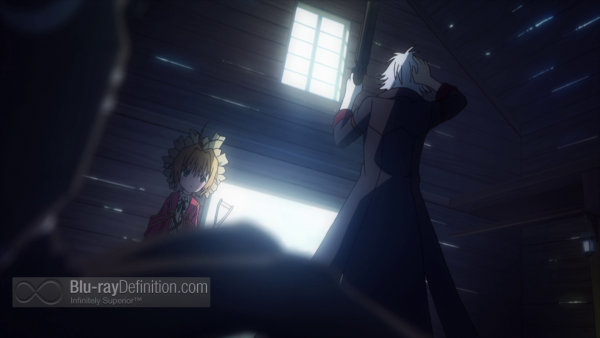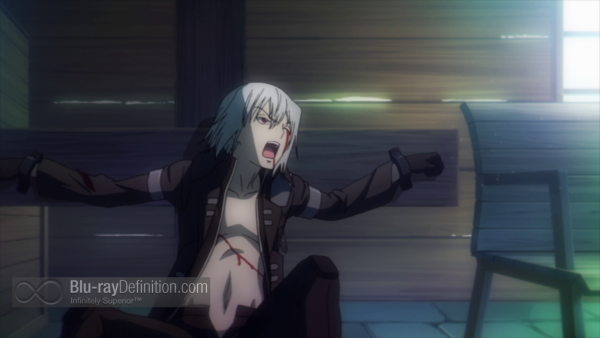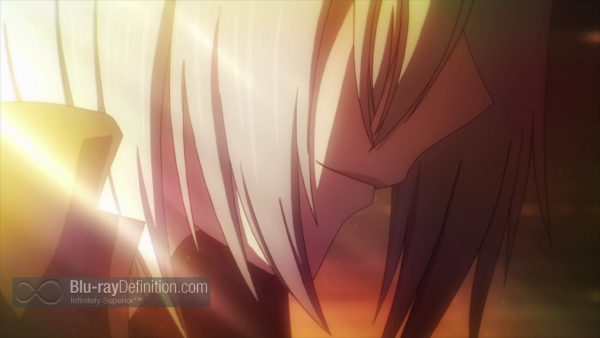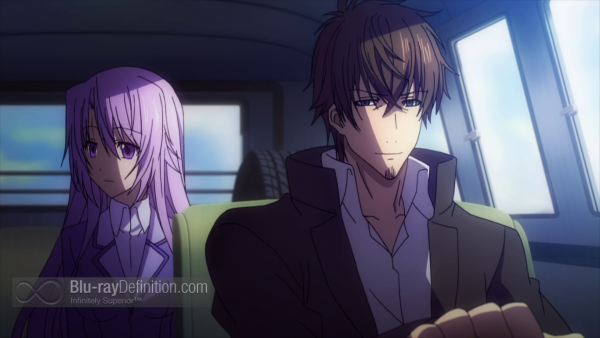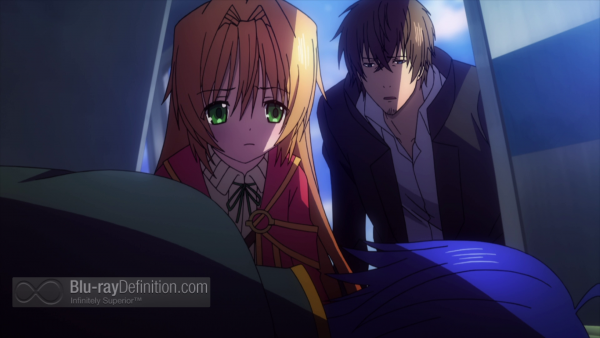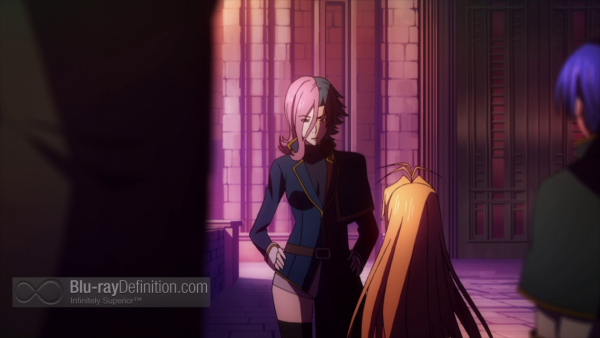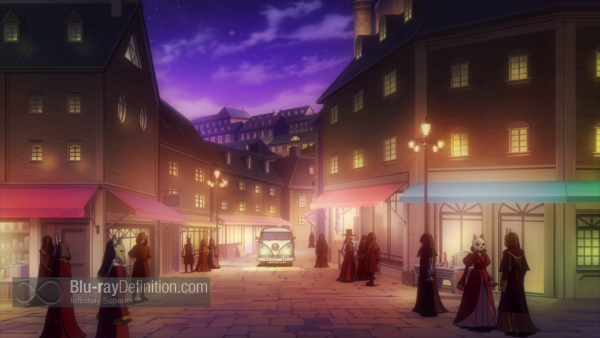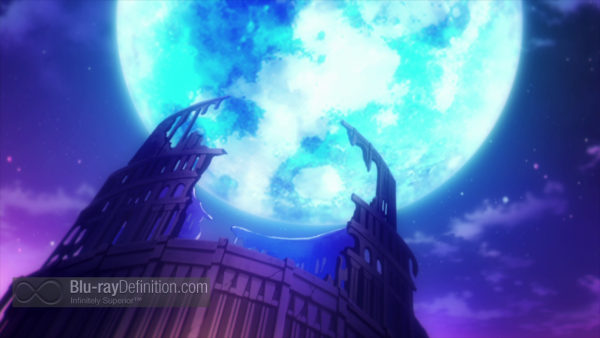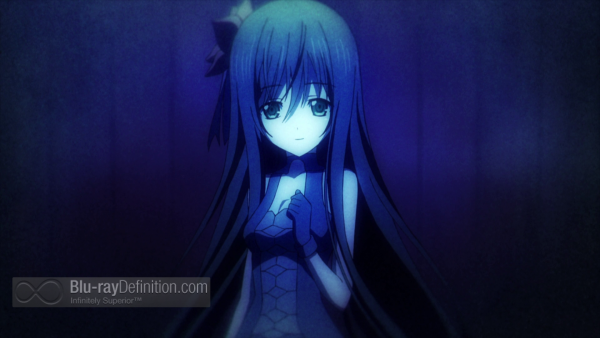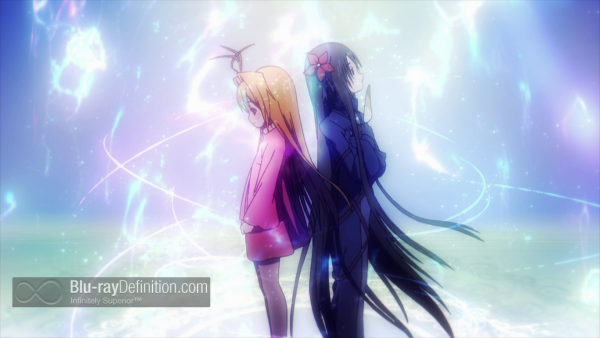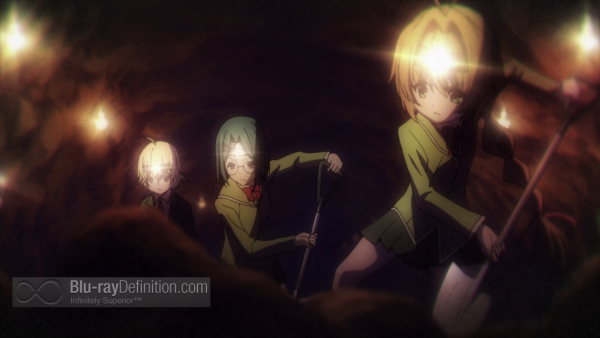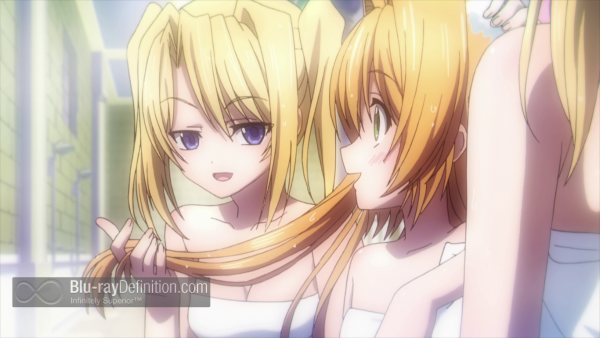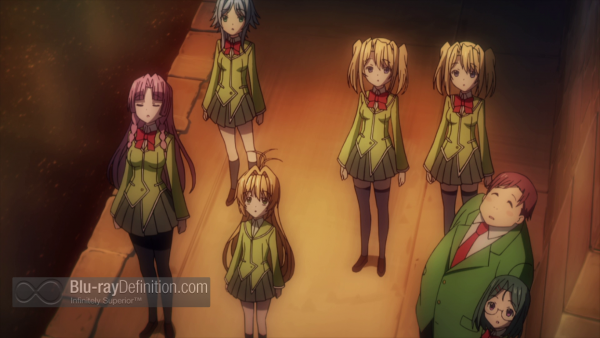 [amazon-product]B00LBU7IBC[/amazon-product]