– –

The Series
[Rating:3.5/5]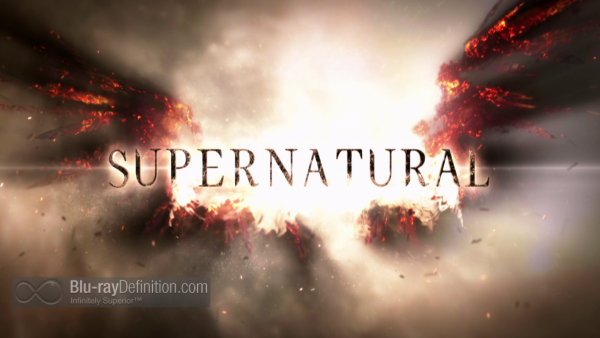 It's hard to believe that this supernatural (no pun intended) series from The CW has already been on the air for nine seasons and is readying to start its tenth. A decade on, however, it has veered far off from its original course. Its first season was hardly original, it felt like a series looking to feel a void left behind by The X-Files and Buffy the Vampire Slayer. Two brothers, Sam and Dean Winchester (Jared Padalecki and Jensen Ackles), raised as hunters by their absentee father to chase down all the things that go bump in the night that we all think are mythical, but are actually real, did just that. They went after demons, werewolves, witches, ghosts, and all while following a diary left behind by their father.
Now, all these years later, Supernatural has gone off into the world of the mystical and religious, for a few seasons well, with angels, God, Lucifer (Mark Pellegrino), and everyone's favorite demon, the king of hell Crowley (Mark Sheppard). The ninth season explores these themes even further, picking up from the big finale of the previous season. Thanks to poor judgment on the part of Dean's friend, the angel Castiel (Misha Collins), all the angels in heaven have fallen to Earth and been locked out. Sam has been left precariously clinging to life causing Dean to do something very shocking to save his life. Castiel loses his grace, causing him to become more human, more vulnerable, but also learn more about the essence of humanity in the process. Meanwhile, with all of the rogue angels on the loose chasing Castiel for revenge and planning something major and a raging coup in hell, the Winchesters have their hands full. They must turn to Crowley, the king of hell, as an ally, find a way to reopen the gates of heaven, and keep their ultimate nemesis from controlling hell.
Standout episodes from the season find Dorothy from the Wizard of Oz coming to life in the Men of Letters bunker, a real life person who was frozen in time for 45-years with the wicked witch, another episode in which Dean switches minds with a dog, and the fairly prescient episode "#thinman" in which the Ghostfacers make an appearance and aid the Winchesters in the murder of a teenaged girl.
While the series seems to be on cruise control at this point, it does still manage to push out some fairly enjoyable episodes and they do push the boundaries and get inventive with some of their one-off shows, like The X-Files before them. So, this may not be binge viewing material, but it is certainly still fanboy worthy.
Video Quality
[Rating:4.5/5]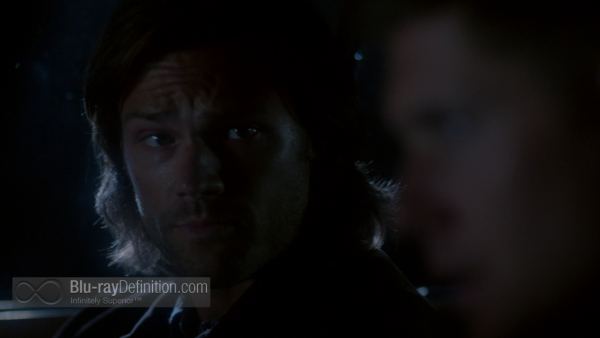 The first three seasons of Supernatural were shot on film in the Super 35 format, but from season 3 on, it has been natively shot in HD, initially on the Red One, and from season 7 on the Arri Alexa. Here, the show comes to Blu-ray in an AVC 1080p encodement that conveys that digital source nicely with a clean image, only fine layer of video noise that doesn't look very harsh, and, when the few brighter scenes allow, greatly saturated colors. One such scene with Castiel, a devious fallen angel, and some sliced blood oranges acts as an example of that. Given the series' nature to loom and linger in the shadows, it actually avoids most murkiness, but does occasionally have some slight issues with blacks falling a bit too low and tilting into crush.
Audio Quality
[Rating:4/5]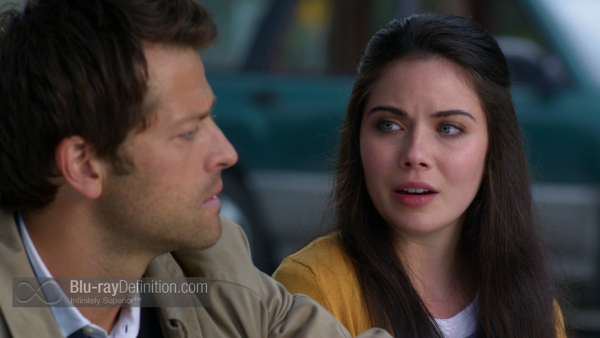 A lossless English DTS-HD Master Audio 5.1 (48kHz/16-bit) soundtrack is offered up. It provides a lush, atmospheric aural experience that works for the moody nature of this series, although it does tend to be just a little bit edgy on the higher end. Dialogue is full and clear and the low end, while not thunderous, is a solid underpinning.
Supplemental Materials
[Rating:3/5]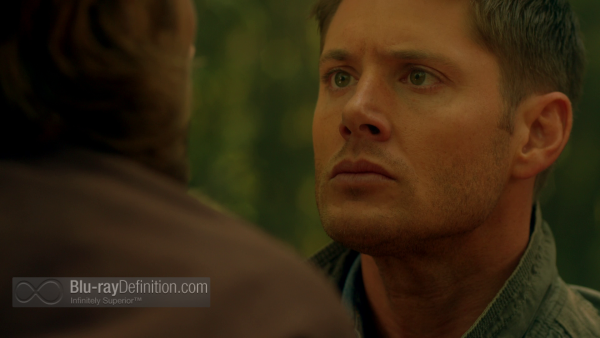 Disc 1:
2013 Comic-Con Panel (1.78:1; 1080i/60; 00:28:51) – Cast and producers discuss the upcoming storylines of season 9
Disc 3:
Audio Commentary – Blade Runners
Audio Commentary – Mother's Little Helper
Disc 4:
Behind the Scenes of Supernatural: A Fan's Perspective (1.78:1; 1080i/60; 00:18:26) – Mockumentary hosted by Misha Collins goes behind the scenes on the set of Supernatural.
Audio Commentary – Bloodlines
The Men of Letters Interactive Set Experience – Interactive menu allows the viewer access to numerous featurettes hidden in the various rooms of the Men of Letters set.
Gag Reel (1.78:1; 1080p/24; 00:08:28)
The Definitive Word
Overall:
[Rating:3.5/5]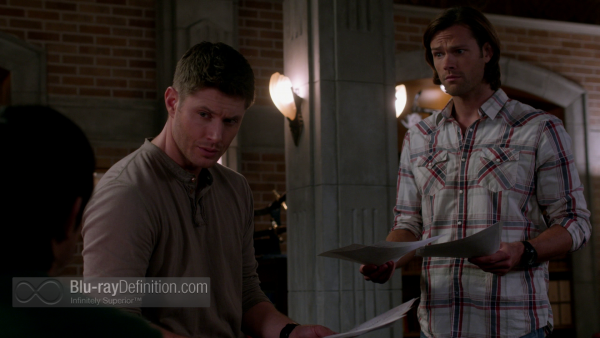 Although one wonders if Supernatural would still be on the air were it on one of the major networks or on cable, it's like putting on a favorite pair of slippers or sitting in a comfortable chair. You know what you're going to get, even if the series is a long way off from where it began. Horror and fantasy fans can still find lots to like in this ninth season of Supernatural.
Additional Screen Captures
[amazon-product]B00FEVZEY2[/amazon-product]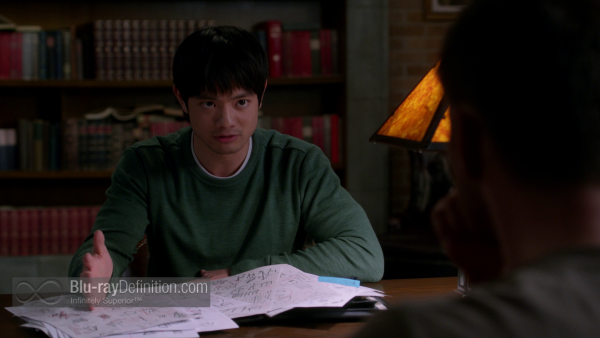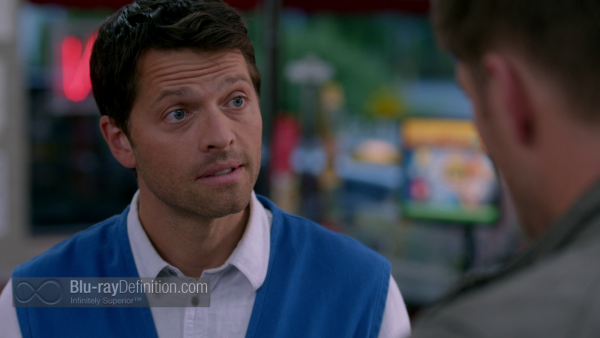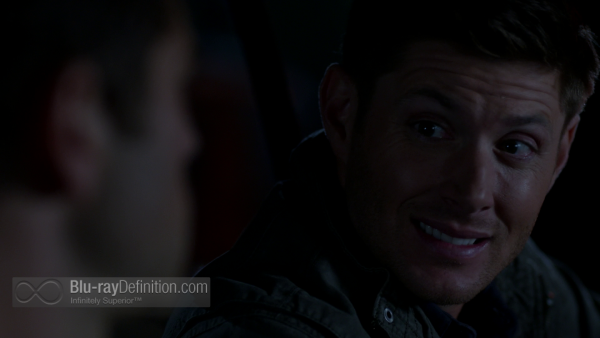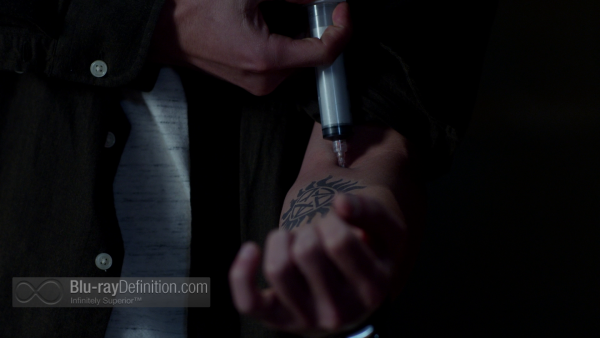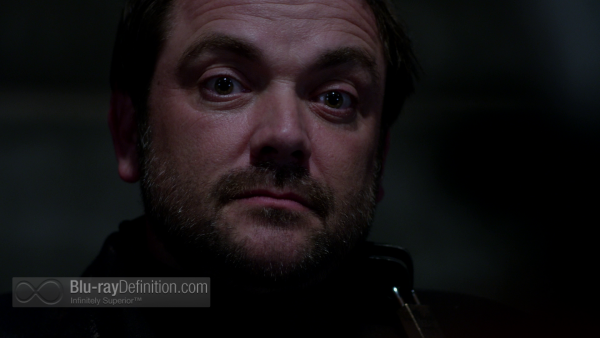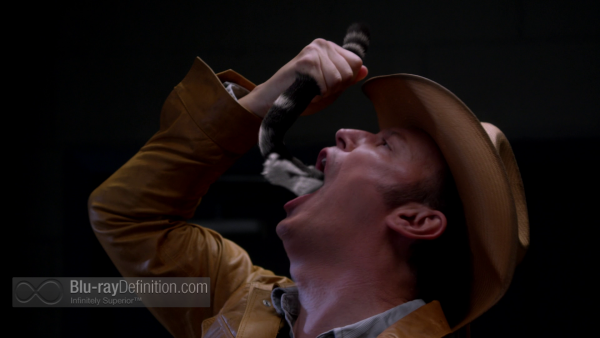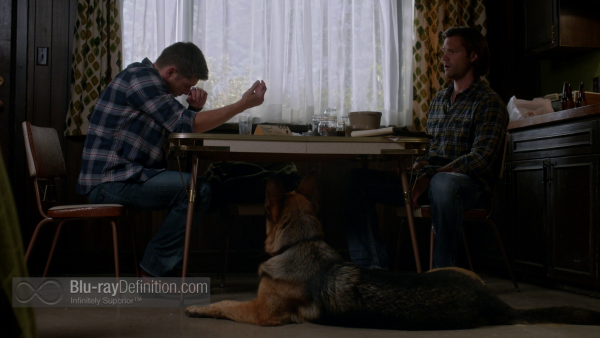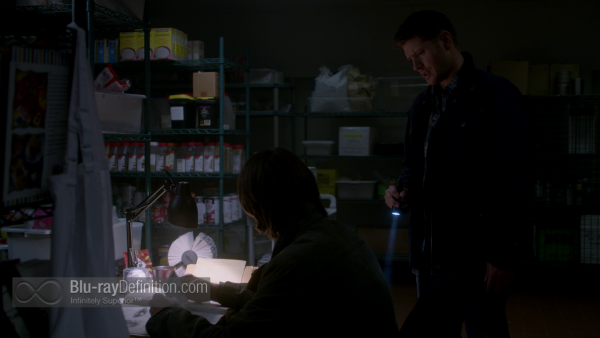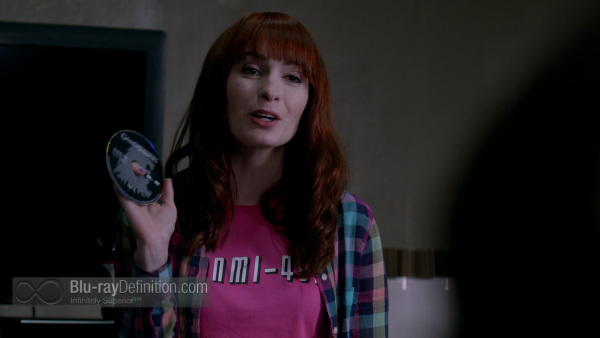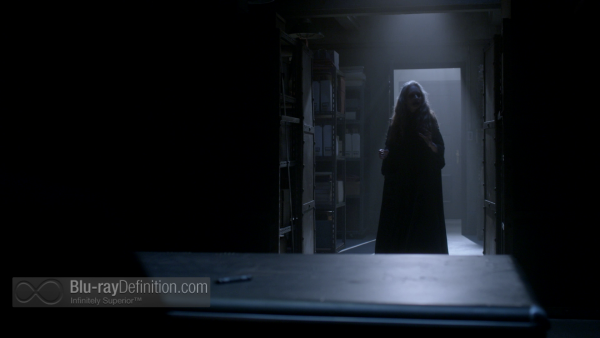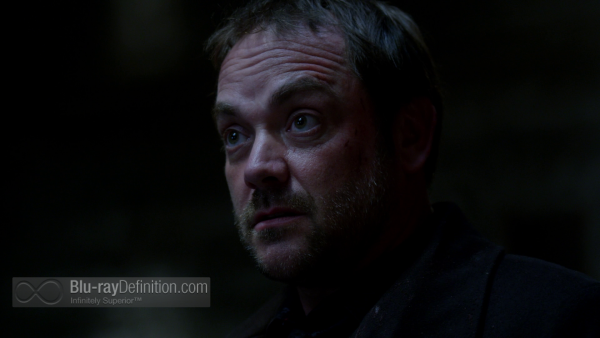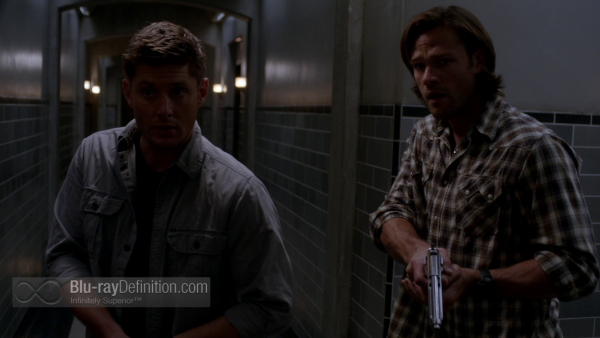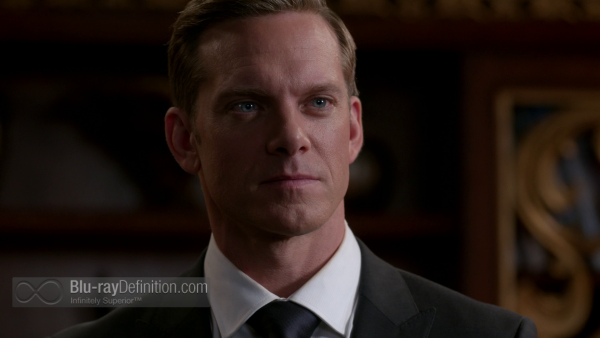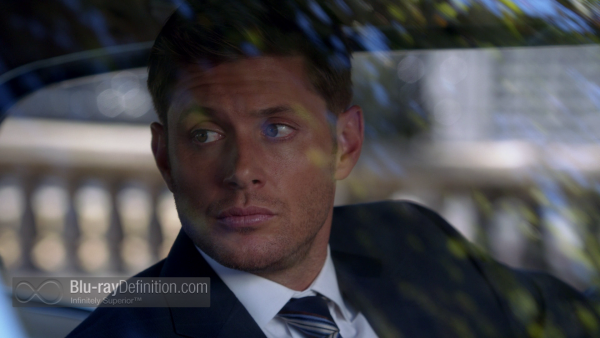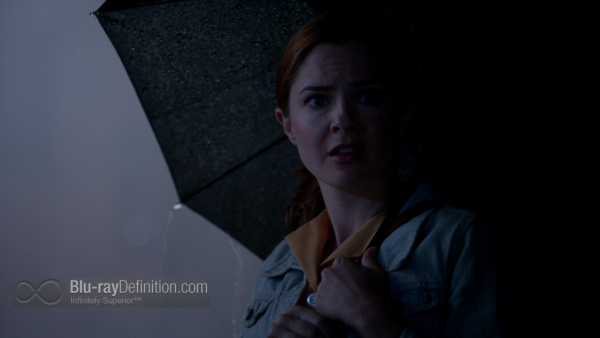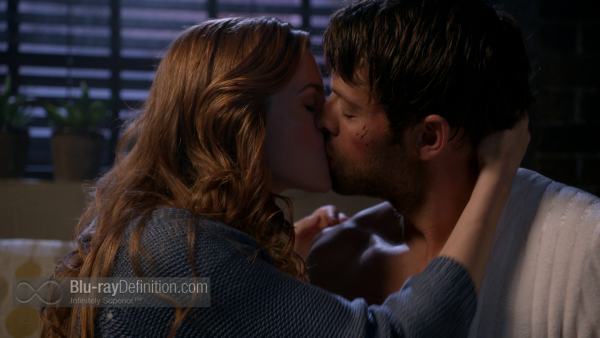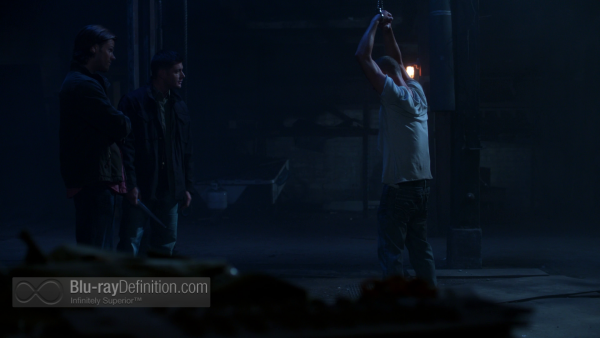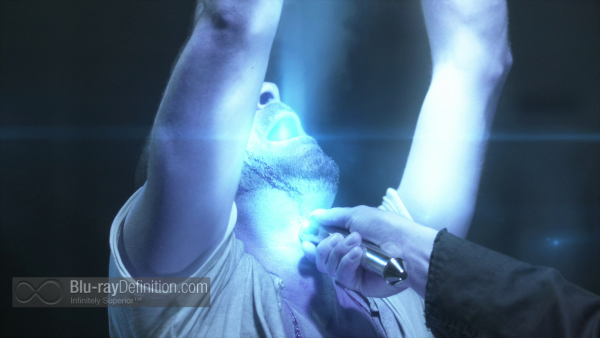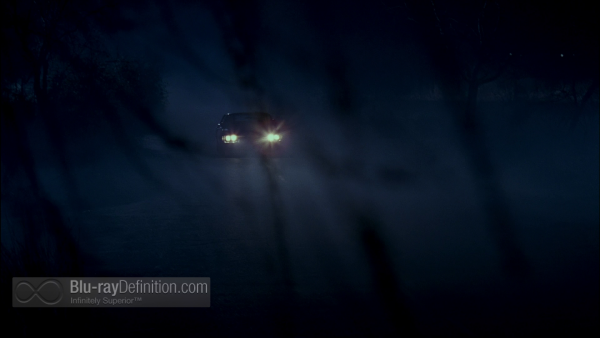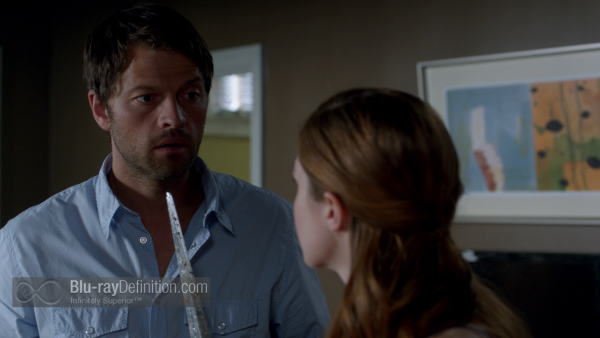 [amazon-product]B00FEVZEY2[/amazon-product]