– –
The Film
[Rating:2.5/5]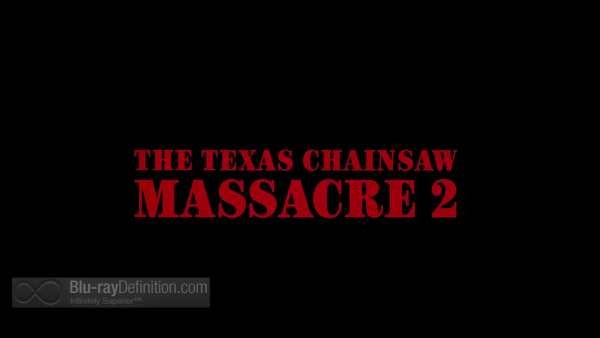 What do you do when you direct one of the most universally scary and gory legends of horror, The Texas Chainsaw Massacre? Well, if you're Tobe Hooper, you wait over a decade and release a sequel that is so campy, it hardly resembles the original. Watching The Texas Chainsaw Massacre 2 is an exercise in head scratching, really. It's almost so bad it's funny.
Leatherface and his family of cannibals are back, after over a decade of urban legends sprouting up around Texas about people being massacred by chainsaws that apparently law enforcement could never link together. One relentless lawman has been on the case for years, Lieutenant 'Lefty' Enright (Dennis Hopper), but he's been treated as a pariah by his colleagues. After North Texas late night DJ Vanita 'Stretch' Brock (Caroline Williams) overhears callers to her show being slaughtered by a resurfacing Leatherface, she gets involved in Enright's investigation to catch the killer. Soon she becomes the prey for Leatherface and his family full of carnival sideshow freaks who seek to kill her so they can keep hidden. She manages to escape, and she follows them back to their home, with Lieutenant Enright close behind. He apparently used her as bait all along. Stretch finds herself trapped in the lair of the cannibals, with a smitten Leatherface, and an unhinged Enright her only salvation.
From the very opening scenes, The Texas Chainsaw Massacre 2 is awash in cheesy, subversive humor and ill-conceived sexuality. Check out the scene where Stretch tries to seduce her way out of being hacked up by Leatherface, moaning "how…good…are…you?" The film is so over-the-top, it's almost not even horror. By the time we get to the chainsaw on chainsaw duel between Leatherface and Enright, we can't be anything but perplexed at the inane sense of over indulgence, ironically. The ending, of Stretch standing alone maniacally waving around a chainsaw pretty much sums it all up. It's an opera of the absurd, and the crazy lady's singing.
Video Quality
[Rating:3.5/5]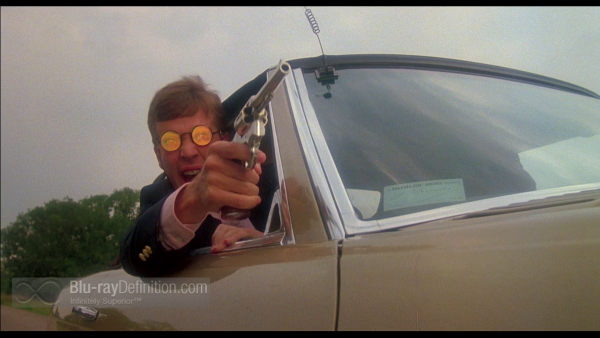 The high definition digital transfer of The Texas Chainsaw Massacre 2 was supervised by Director of Photography Richard Kooris and comes to Blu-ray in an AVC/MPEG-4 1080p encodement from Arrow Video. Given its age and the genre of the film, the image looks pretty good, with very little source damage and natural flesh tones. There is some film softness and lots of grain still present, especially once inside the cannibals' lair, where the darkness emphasizes the the grittiness and grain, and some washout in the shadows can also be spotted.
Audio Quality
[Rating:4/5]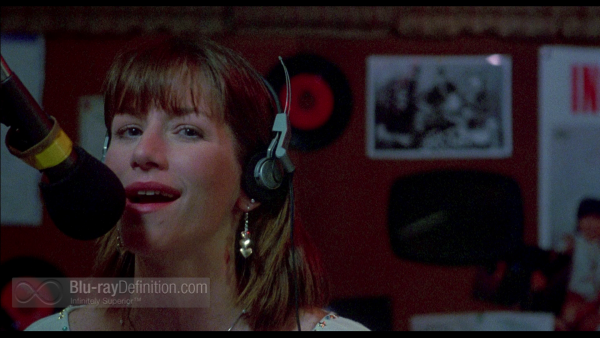 Audio for all three films in the set is provided in LPCM 2.0. The main feature comes with English LPCM 2.o stereo (48kHz/24-bit) of the original soundtrack. It sounds dynamic and clean with very little crackle and a very strong sense of stereo imaging.
Supplemental Materials
[Rating:5/5]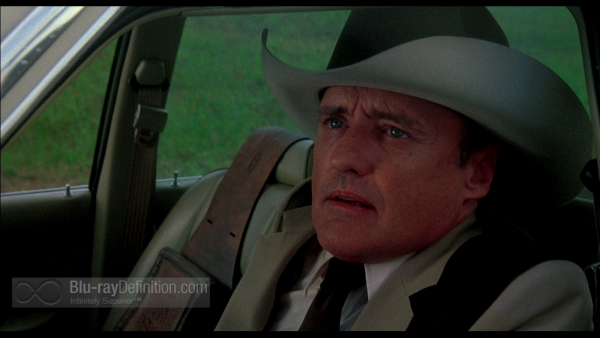 Limited Edition Packaging, newly illustrated by Justin Erickson
Individually Numbered #/10,000 Certificate
Exclusive Limited Edition Extras
100-page bound book with writing on the film, rare photos and more.
Disc 1 (Main Feature Blu-ray):
It Runs in the Family (1.78:1; SD; 01:27:55)
Director's Audio Commentary
Actor's Audio Commentary
Still Feelin' the Buzz (1.78:1; 1080p/24; 00:28:31)
Cutting Moments with Bob Elmore (1.78:1; 1080p/24; 00:14:41)
Alternate Opening Sequence (1.33:1; SD; 00:01:56)
Deleted Scenes (1.33:1; SD: 00:10:37)
Original Trailer (1.85:1; 1080p/24; 00:01:01)
Image Gallery (1080p/24)
Disc 2 (Blu-ray) & 3 (DVD):
Tobe Hooper's Early Works – Limited Edition Exclusive:
High Definition Blu-ray (1080p) and Standard Definition (DVD) presentation of two of Tobe Hooper's early works restored by Watchmaker Films with Tobe Hooper, available on home video for the first time in the world
The Heisters (1965) – Tobe Hooper's early short film restored in HD from original elements [10 mins]
Eggshells (1970) – Tobe Hooper's debut feature restored in HD from original elements [90 mins]
Optional English SDH subtitles for the deaf and hard of hearing
Audio Commentary on Eggshells by Tobe Hooper
In Conversation with Tobe Hooper – the legendary horror director speaks about his career from Eggshells to The Texas Chainsaw Massacre 2
Trailer Reel of all the major works by Tobe Hooper
The Definitive Word
Overall:
[Rating:3.5/5]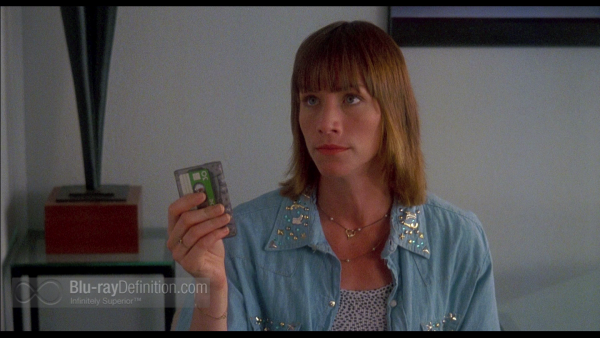 There's more than enough gore here in The Texas Chainsaw Massacre 2 to satisfy anyone who's watching just for that. If you have never seen this sequel and have any expectations of this film living up to the first one, then you'll be in for a great surprise. In tone, it's completely different. It's a comedy, really. More like a freak show. For the collector, on the other hand, this set from Arrow just can't be beat.
Additional Screen Captures
[amazon-product region="uk" tracking_id="bluraydefinit-21″]B00E8EFJI2[/amazon-product]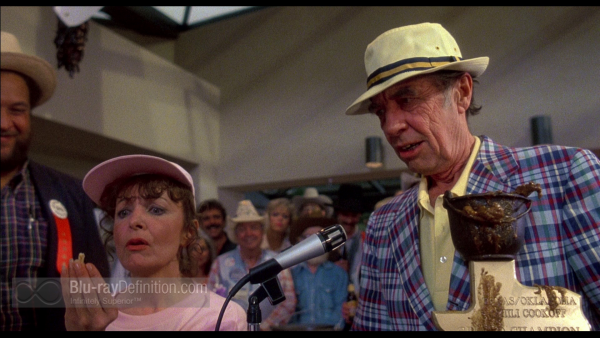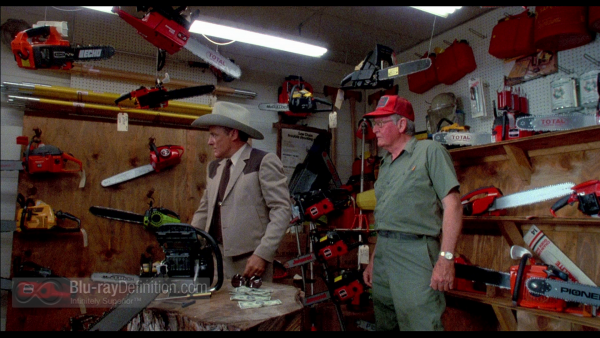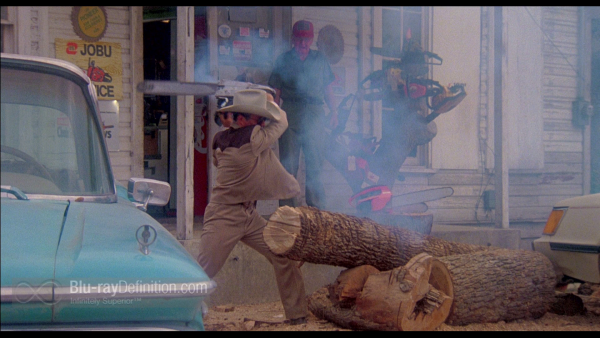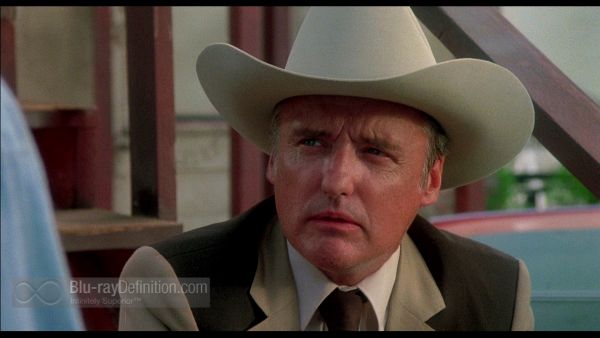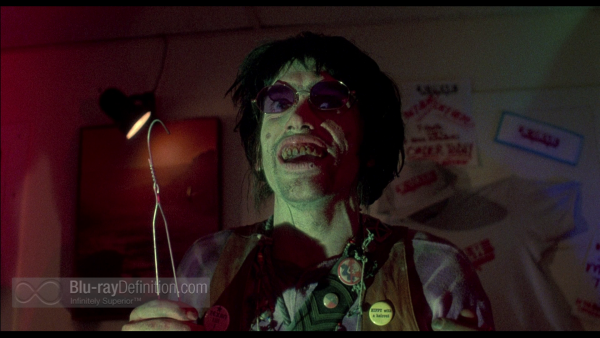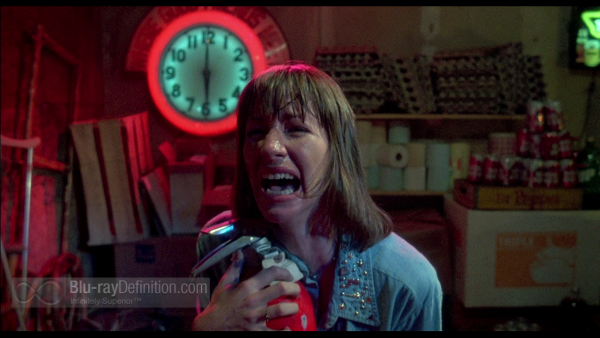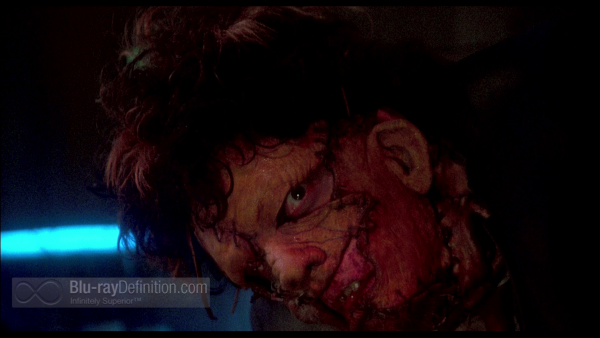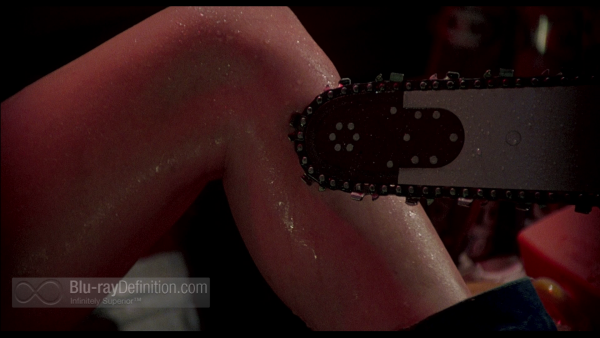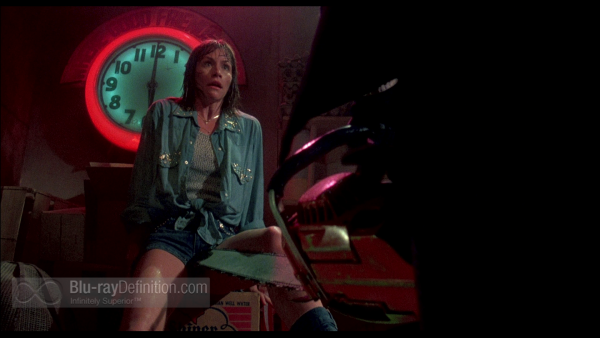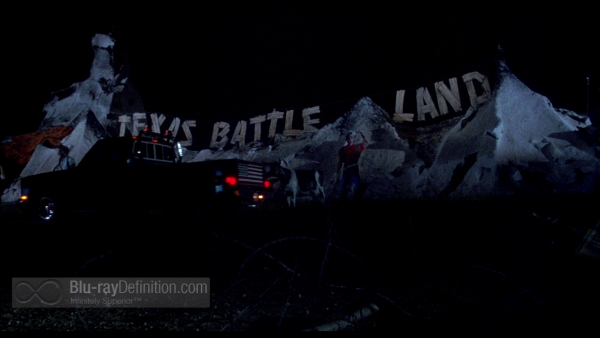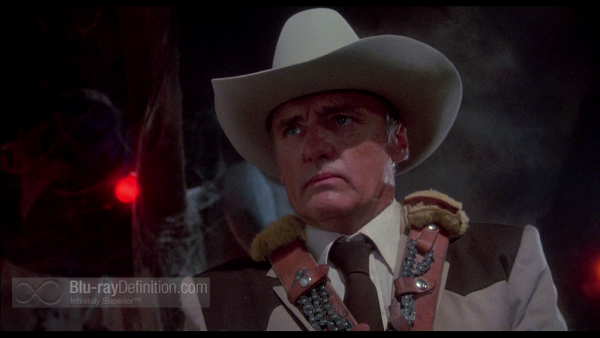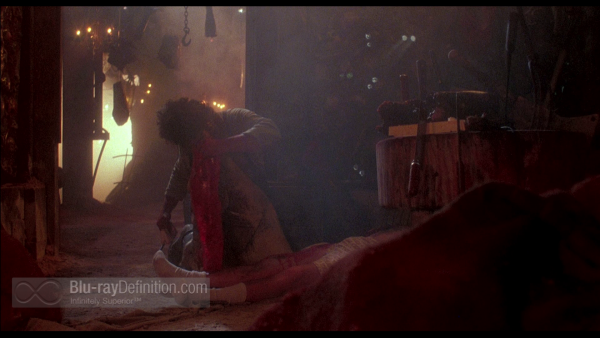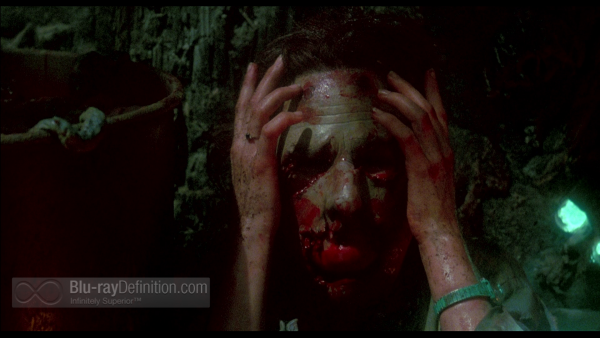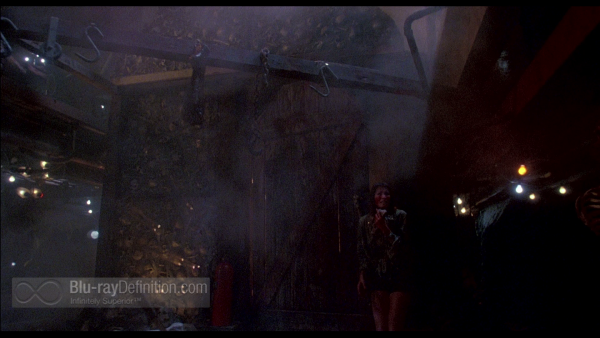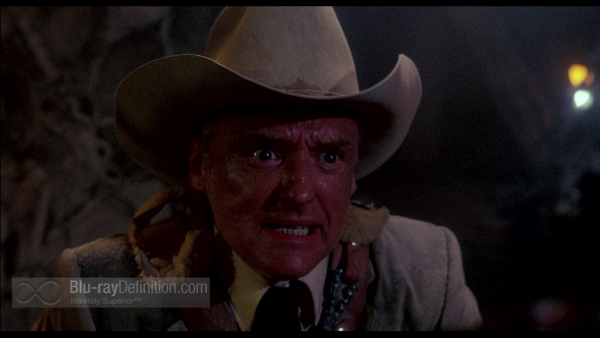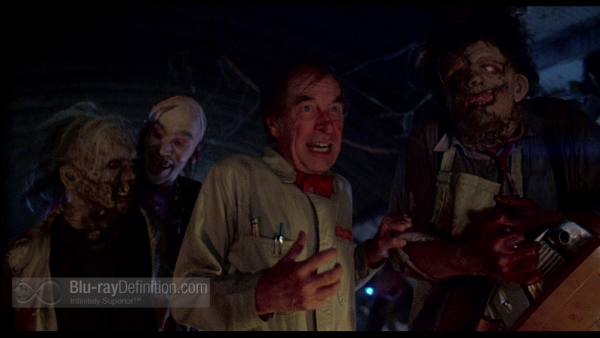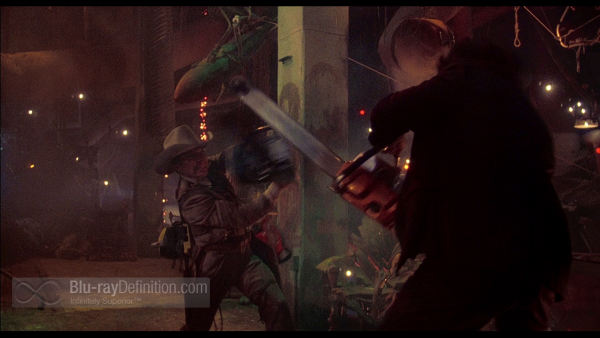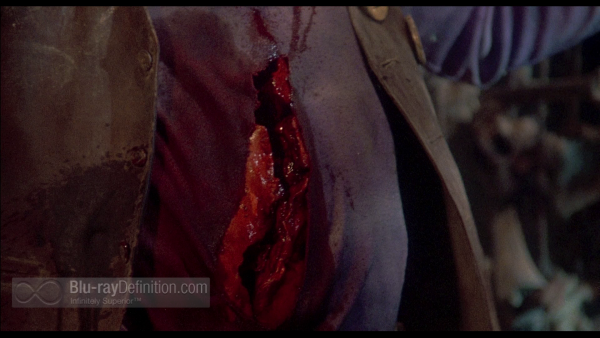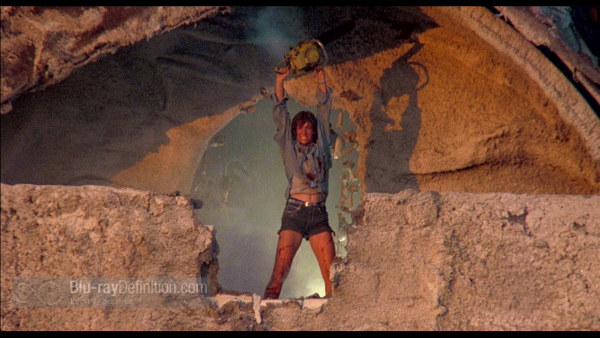 [amazon-product region="uk" tracking_id="bluraydefinit-21″]B00E8EFJI2[/amazon-product]