– –
The Film
[Rating:3.5/5]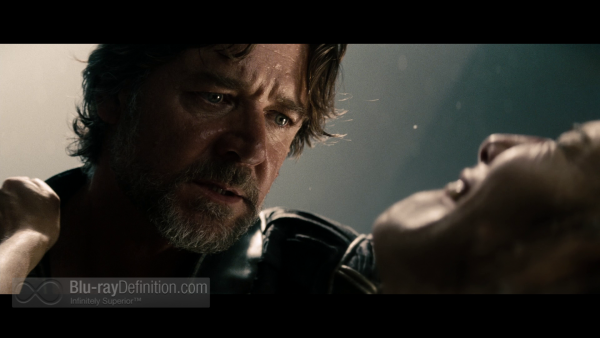 One of the most popular superheroes and comic book characters of all time, Superman has made multiple appearances on the big and small screen, but no one has ever been able to put together a wholly satisfactory formula for turning the DC Comics icon into a live-action franchise. What is it about Superman that we have now had to have three reboots on the screen, all of them giving us – yet again – a slightly different take on his origin story, and only one legitimate franchise (starring Christopher Reeve in the starring role) with more than one film?
This time out director Zack Snyder (Watchmen), screenwriter David S. Goyer (Blade, The Dark Knight), and producer Christopher Nolan (The Dark Knight Rises; Inception; Memento; Following) give us the hero's origin in an action-packed CG spectacle that makes 2006's Superman Returns look even more like a tame reworking of Richard Donner's 1978 Superman.
Only spending a little bit of time on character development and the early years of Clark Kent – most of it we get in flashbacks – Man of Steel starts off with a big war on Superman home world Krypton between General Zod (Michael Shannon) and Jor-El (Russell Crowe) as the planet is on the eve of total destruction thanks to years of mining the planetary core. Jor-El and his wife send their infant son Kal-El off in a spaceship towards Earth. Jor-El is slain by General Zod, but Zod and his cohorts are defeated and sentenced to 300 cycles in a void. Their time there won't be long, however, because when their planet explodes, they are released, and they immediately set off in search of Kal-El and to find the codex, which holds the entire Kryptonian genetic code. Meanwhile, back on Earth, Clark Kent (Cooper Timberline/ 9-years-old; Dylan Sprayberry/13-years-old; Henry Cavill) has grown up under the protective parenting of Jonathan (Kevin Costner) and Martha (Diane Lane) Kent, fearful of how people would react if they found out about his superhuman powers, but throughout his life, he's never been able to keep himself from saving people in distress. He helps rescue kids on his school bus when it crashes into a river; as an adult, he rescues workers on a deep sea oil rig on fire. These acts come back to haunt him when The Daily Planet reporter Lois Lane (Amy Adams) gets on the case after spotting him up in the arctic circle when covering a story about the military and an anomalous craft under the ice. The craft is an ancient Kryptonian exploration ship that Clark activates with a key from his spaceship, uploading an entire echo image of his birth father Jor-El. The craft also sends out an S.O.S. beacon that leads General Zod straight to Earth. Thus the battle begins and Clark must decide if he should expose himself to humanity in order to save the planet he loves, even if that means humans will always fear him.
The finale of Man of Steel is an all-out smack down session between the Kryptonians. The action here stirred up by Zack Snyder and his crew have never been seen before in a Superman man film. That is the good part about Man of Steel – someone has finally let the "Man of Steel" let loose and show off his invincibility. Therein lies the rub, however. The problem as I see it with most Superman films and the character in general is that he is so invincible, it takes a never ending stream of superhuman Kryptonians to even match him. It hardly makes for a compelling conflict, so the only thing to do is to keep making the action more and more outrageous until it reaches the point of near absurdity, which is what happens at the end of Man of Steel. It is an awesome scene of total destruction that leaves Metropolis looking like someone dropped a couple of nuclear bombs on it. Unlike, say, a Batman film where the action may be ramped up, but always grounded in something that could be plausible, Superman requires a complete suspension of disbelief.
David S. Goyer, despite the glazing over of character development, has tried to infuse a sense of humanity into this god-like superhero. There is some angst in his background, in the way he grew up and hid his ability. There is father/son tension, and great guilt in the way his Earth father died. While this does bring Superman down to Earth somewhat, the only-so-subtle dealing with the subject in favor of the bigger, visually stimulating elements in this retelling makes it a wild ride, but one that still feels like it is missing something.
Video Quality
[Rating:4.5/5]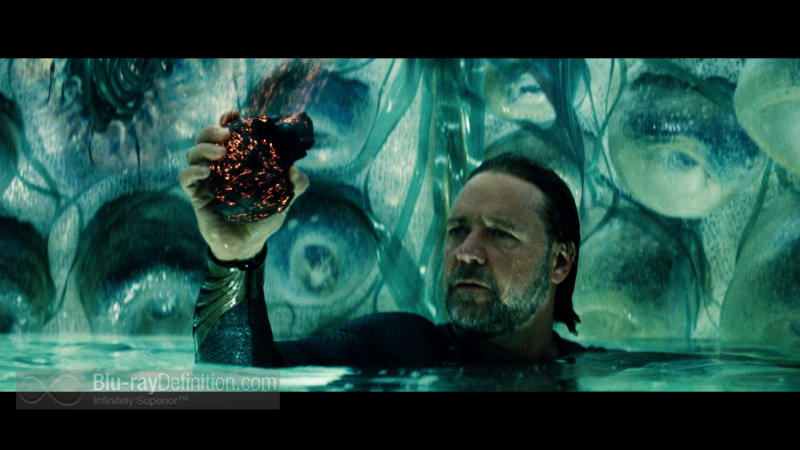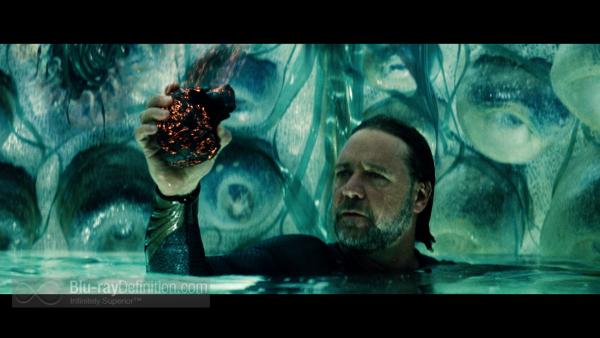 Warner has sent us the 2D Blu-ray Combo pack only, which is just fine given that Man of Steel was not originally filmed in 3D and the 3D version is a conversion. The film was originally captured on a variety of cameras, including the Arriflex 235 and Arriflex 435 ES, and the Panavision Panaflex Millennium XL2 utilizing 35mm Kodak film stock. Additionally, the Red Epic (5K) HD camera was used for certain shots. The film arrives on Blu-ray with an AVC/MPEG-4 1080p encodement from Warner that looks very film-like. One can certainly make out the film grain, especially in certain scenes. Check out the scene where Superman talks to Lois right before he surrenders to Zod. While it can look a bit gritty at times, this isn't harmful or overly noisy in anyway and there is certainly more than enough detail in the image here to expose the sometimes less than realistic looking CG effects.
Audio Quality
[Rating:4/5]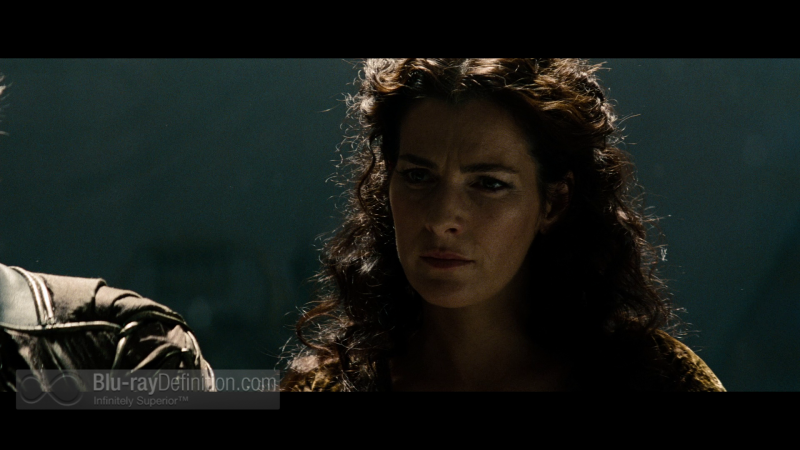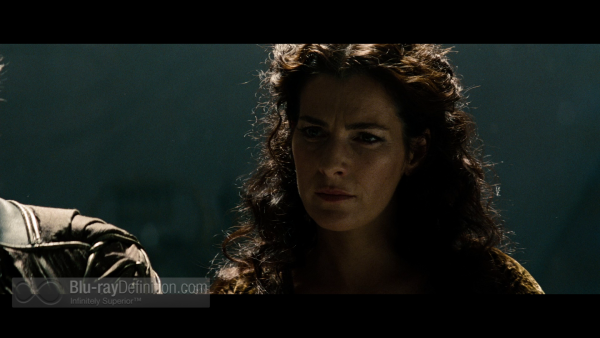 It may not exactly be as encapsulating as the Atmos mix that accompanied it in some theatres, but the DTS-HD Master Audio 7.1 (48kHz/24-bit) is a good substitute for home theatre purposes. I wouldn't exactly call the mix balanced, however. It is downright relentless in throwing everything at you from everywhere at the loudest volumes possible, especially during the final act. It becomes just a bit fatiguing, everything vying for the same space. Low frequencies are very extended and highs are just a little tweaked, but not too boosted.
Supplemental Materials
[Rating:4/5]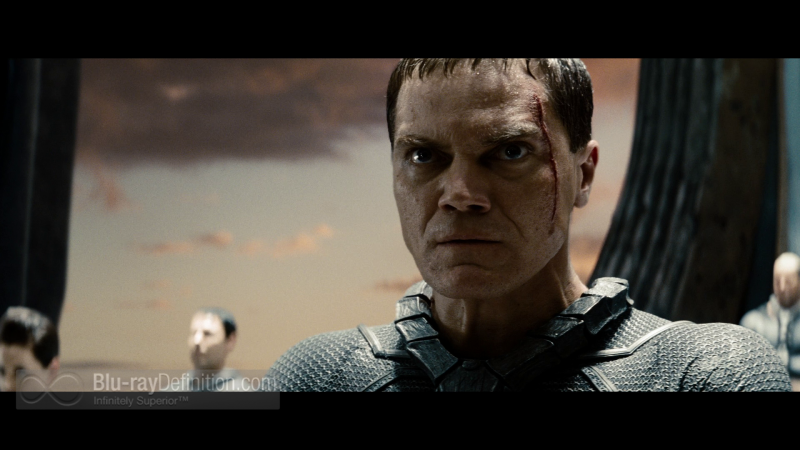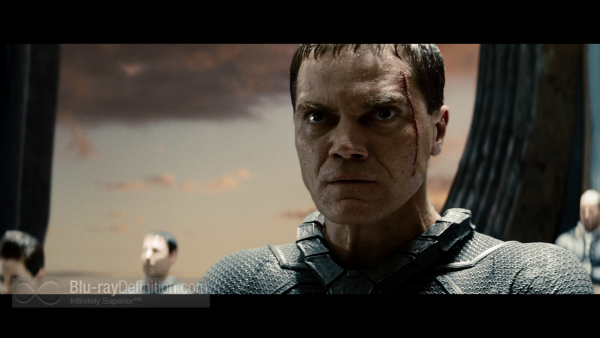 This release is chock-full of extras spread across two Blu-ray Discs, including a full-length, in-movie behind-the-scenes feature on the second special features disc, perhaps broken away onto its own separate disc to optimize the encodement of the main feature. Also, for some reason, Warner has seen fit to cram the New Zealand: Home of Middle-Earth featurette from The Hobbit releases onto this release. Obviously, the latter has nothing to do with Superman.
The supplements:
Digital HD UltraViolet
DVD
Main Feature Blu-ray Disc:
Strong Characters, Legendary Roles (1.78:1; 1080p/24; 00:25:59) – Explore the legendary roles of the Superman canon and how they have evolved in this new iteration of the Superman story
All-Out Action (1.78:1; 1080p/24; 00:26:02) – The Action in Man of Steel soars to new heights with a level of realism never before seen in a super hero film.
Krypton Decoded (1.78:1; 1080p/24; 00:06:42) – Dylan Sprayberry (Clark Kent, age 13) gives the lowdown on all the amazing Kryptonian tech, weapons, and spaceships in Man of Steel.
Superman 75th Anniversary Animated Short (1.85:1; 1080p/24; 00:02:03)
New Zealand: Home of Middle-Earth (1.78:1; 1080p/24; 00:06:35) – From Matamata to Queenstown, travel with Peter Jackson and his team across the stunning locations of New2 Zealand, transformed by the filmmakers into Middle-Earth.
Special Features Blu-ray Disc:
Journey of Discovery: Creating Man of Steel (1080p/24; 02:54:05; English DTS-HD Master Audio 5.1) – Watch the movie with Zack Snyder as he shares the incredible journey to re-imagine Superman
Planet Krypton (1.78:1; 1080p/24; 00:17:18) – The world's first exploration of Krypton and its lost society.
The Definitive Word
Overall:
[Rating:4/5]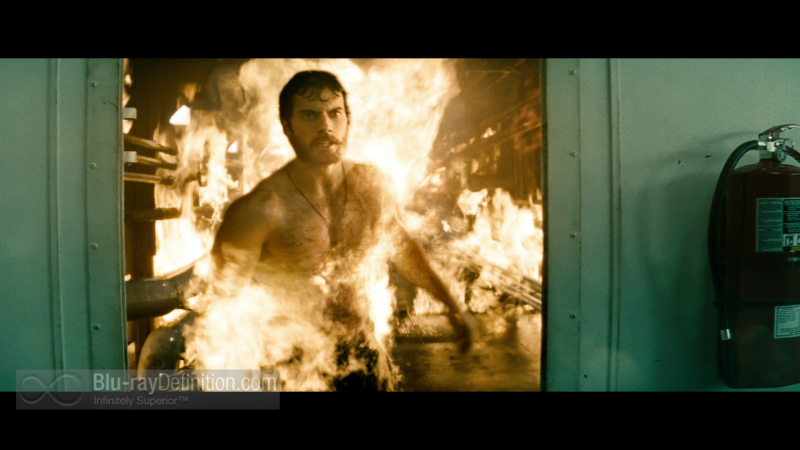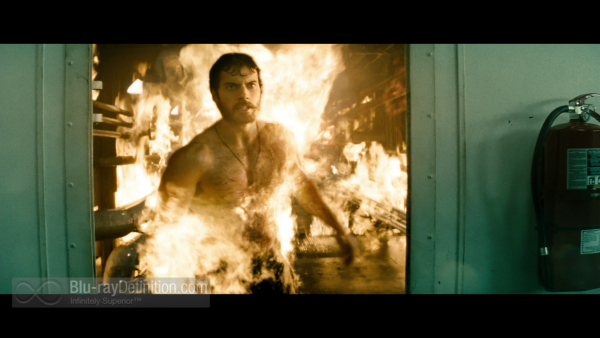 Man of Steel delivers awesome action for the popular superhero in lieu of a more character-driven and lighthearted narrative. It's still not the perfect Superman film, but it comes closer than anyone else has ever come before.
Additional Screen Captures
[amazon-product]B00FQPHA0M[/amazon-product]
[amazon-product]B00ENXBUR2[/amazon-product]
[amazon-product]B00DYEN5QU[/amazon-product]
[amazon-product]B008JFUPK8[/amazon-product]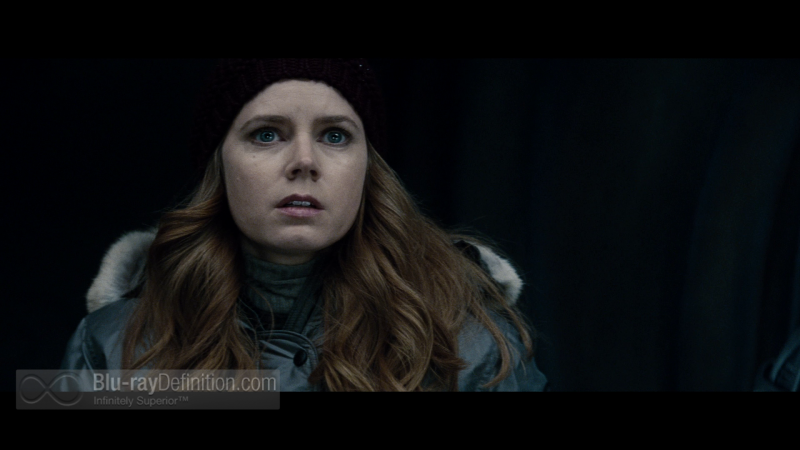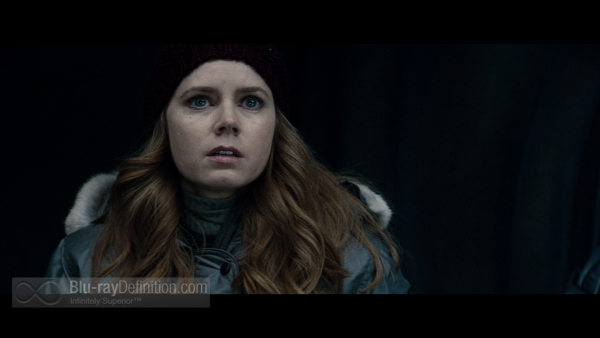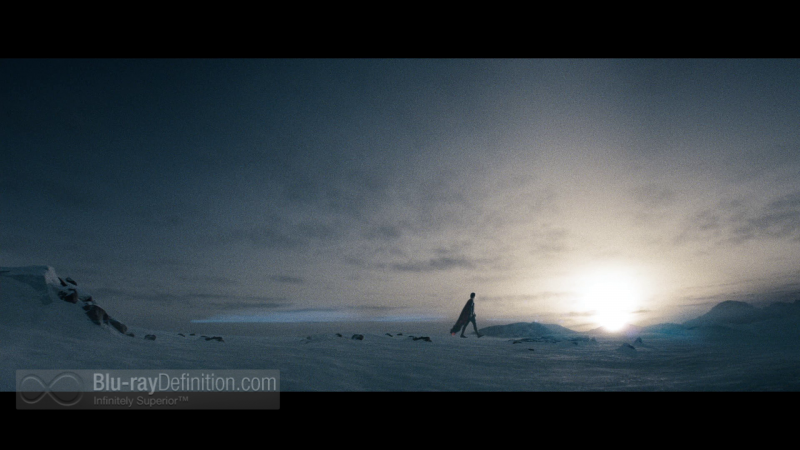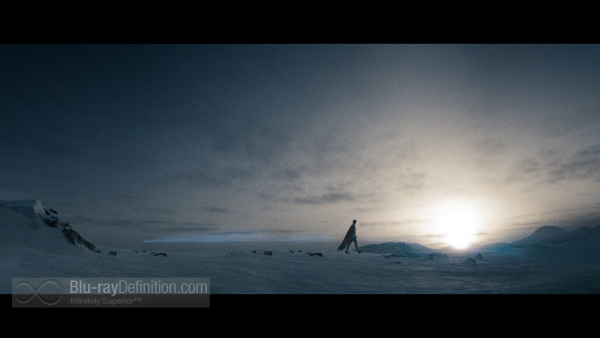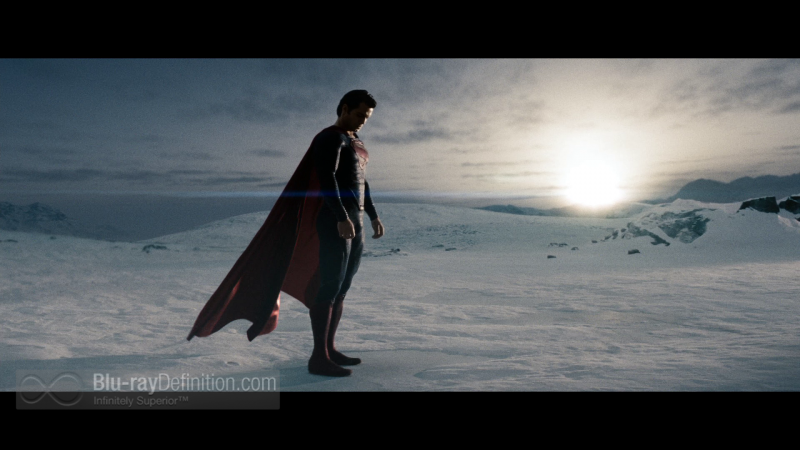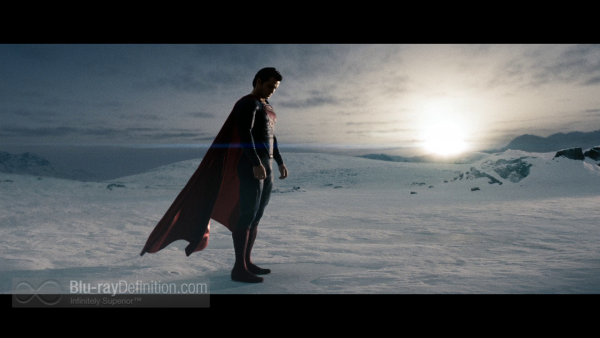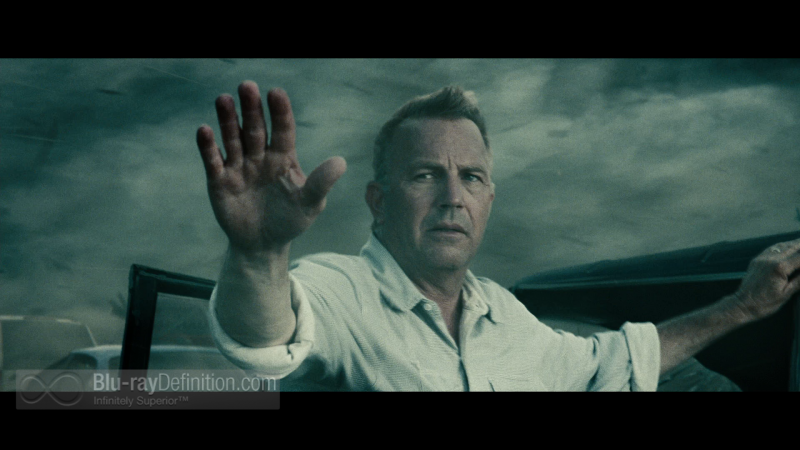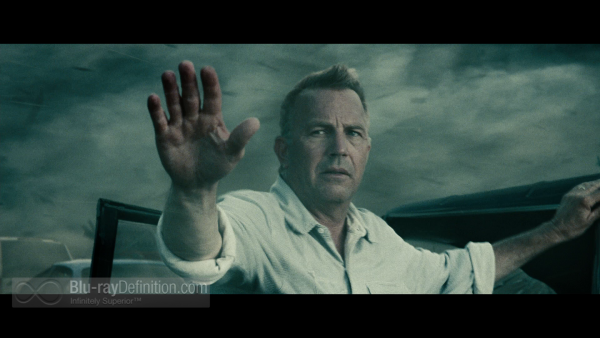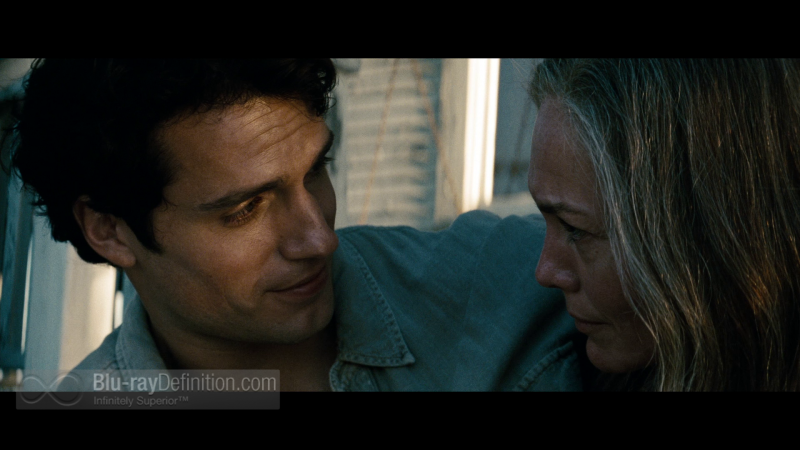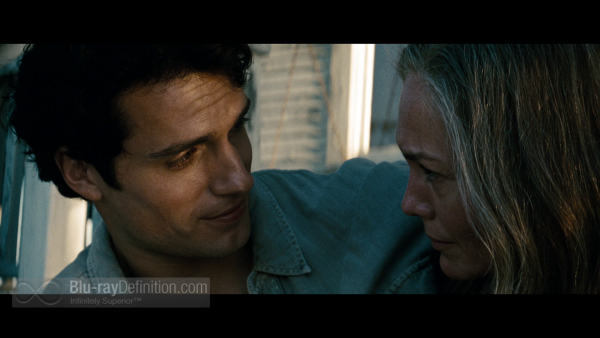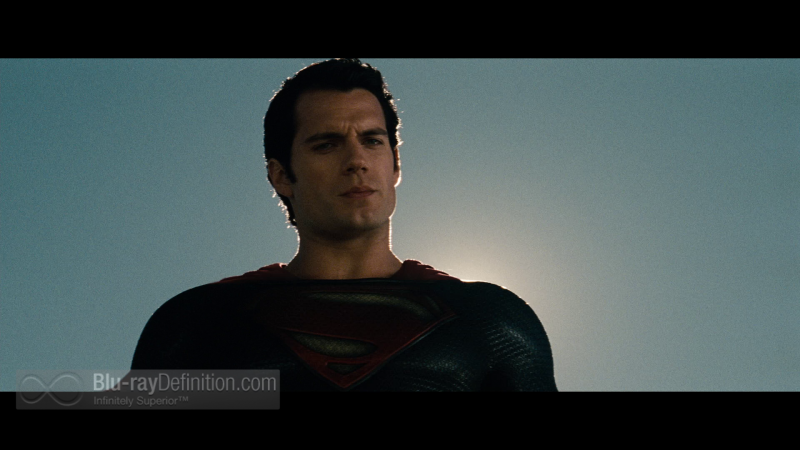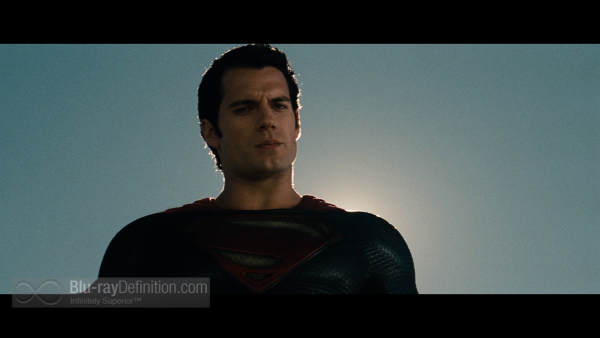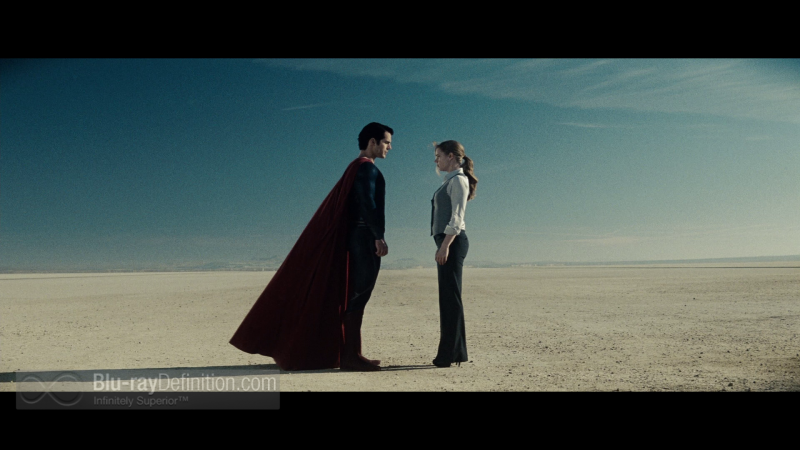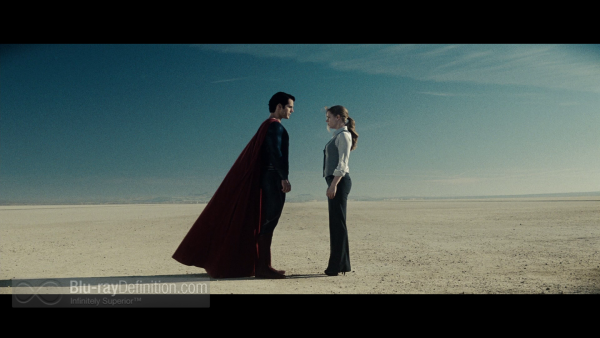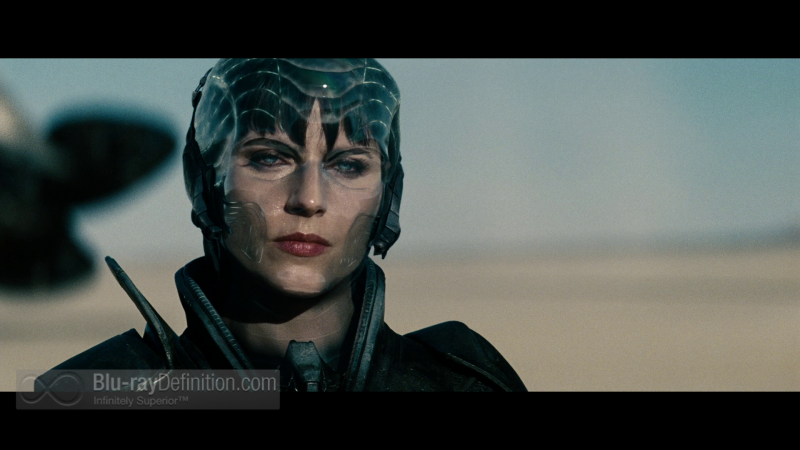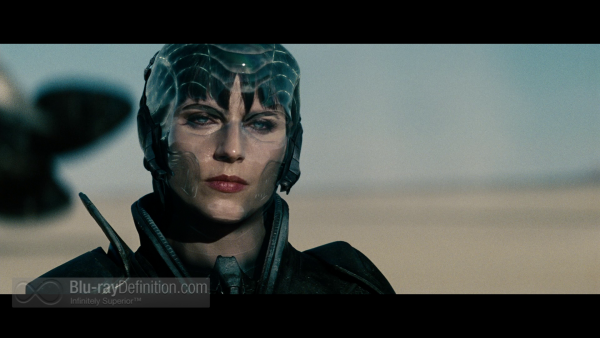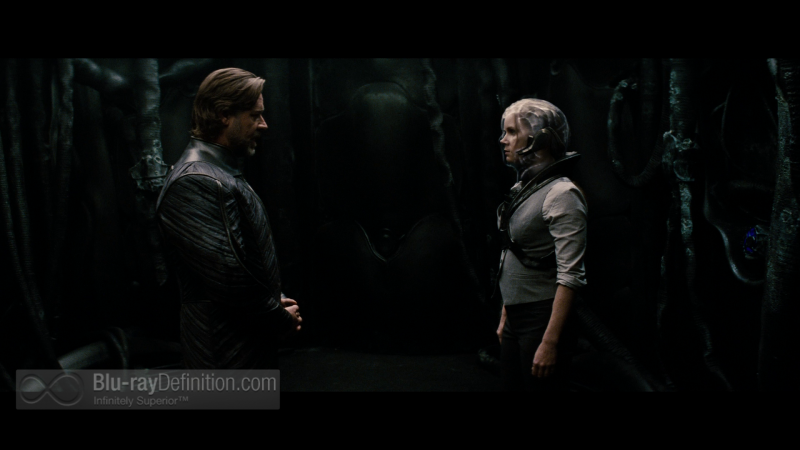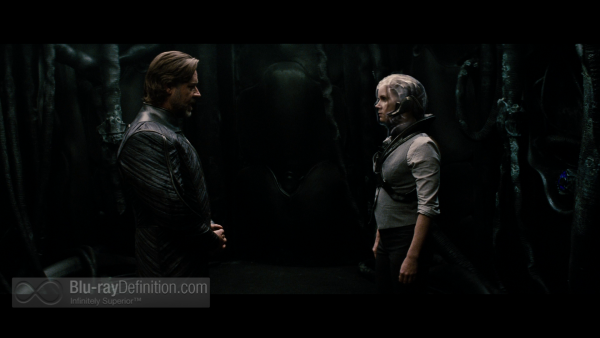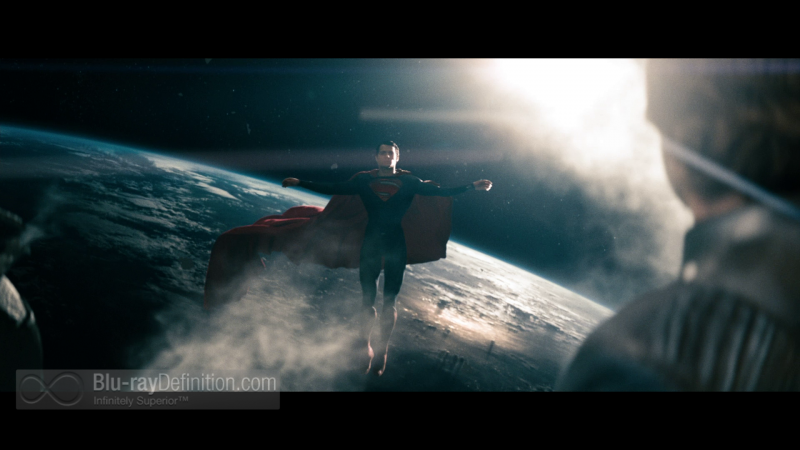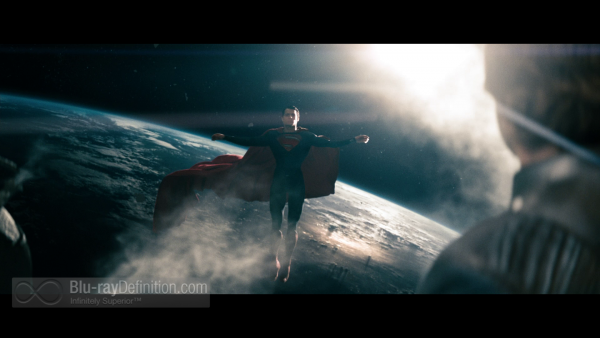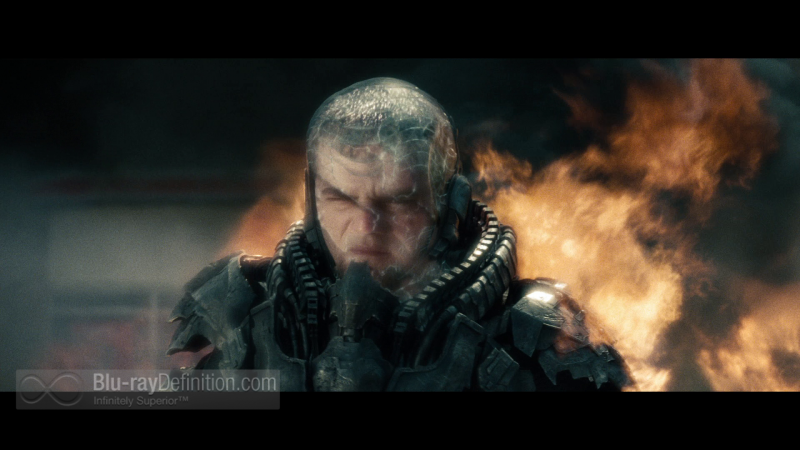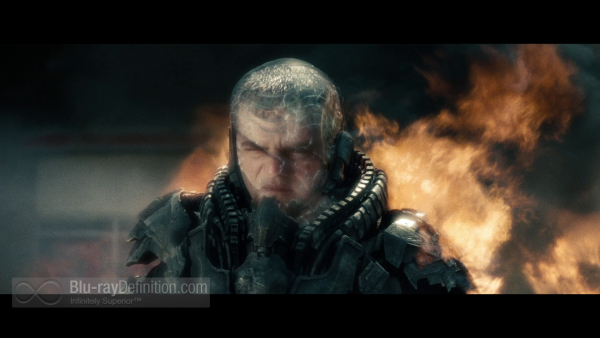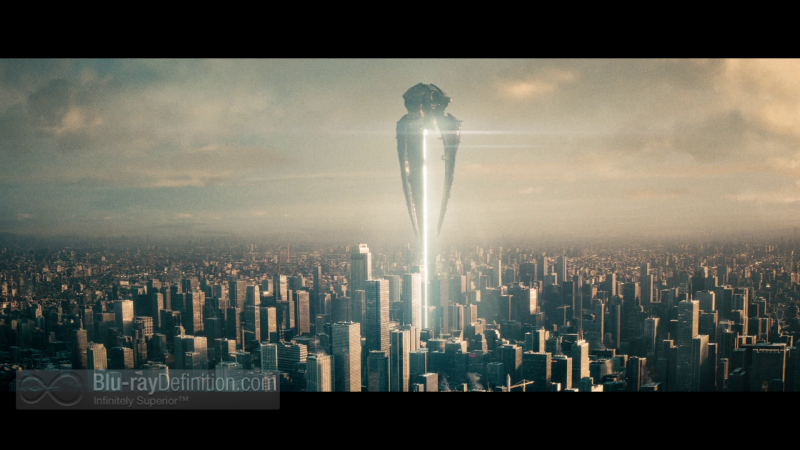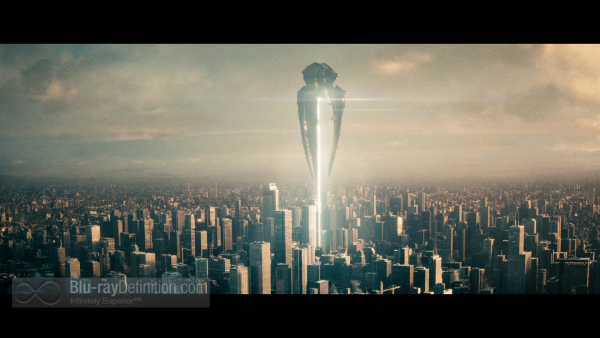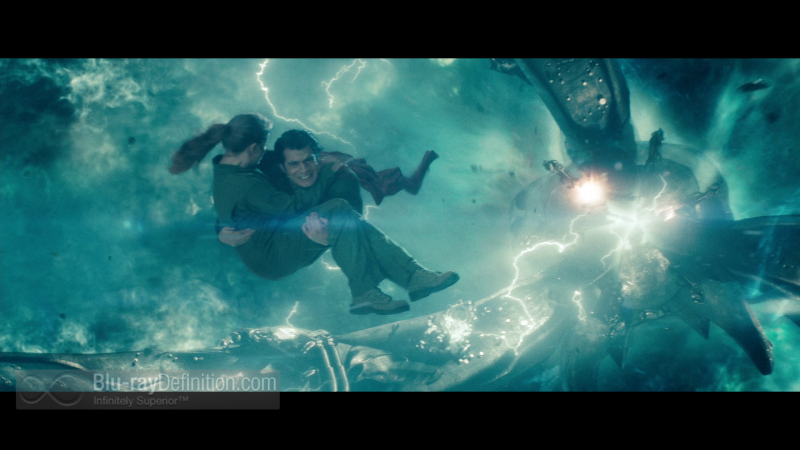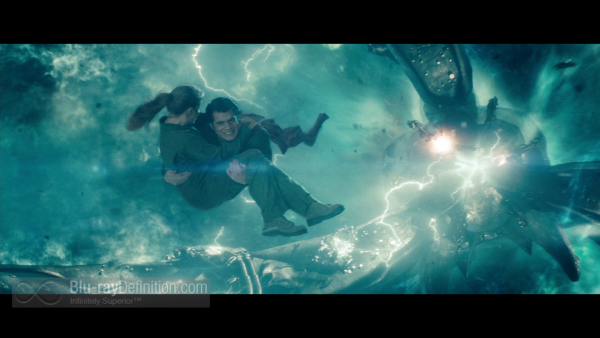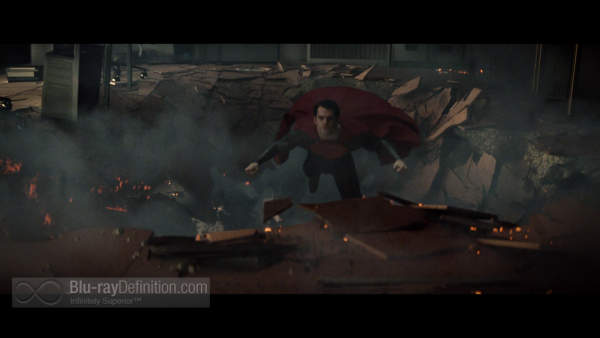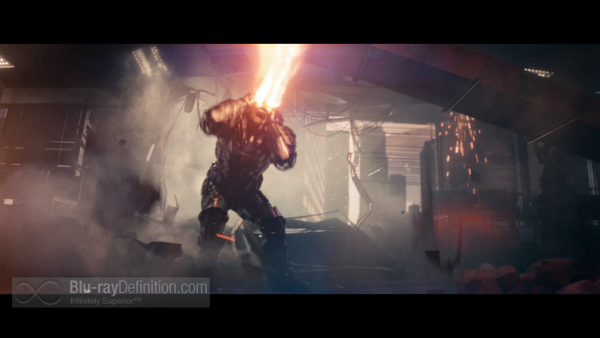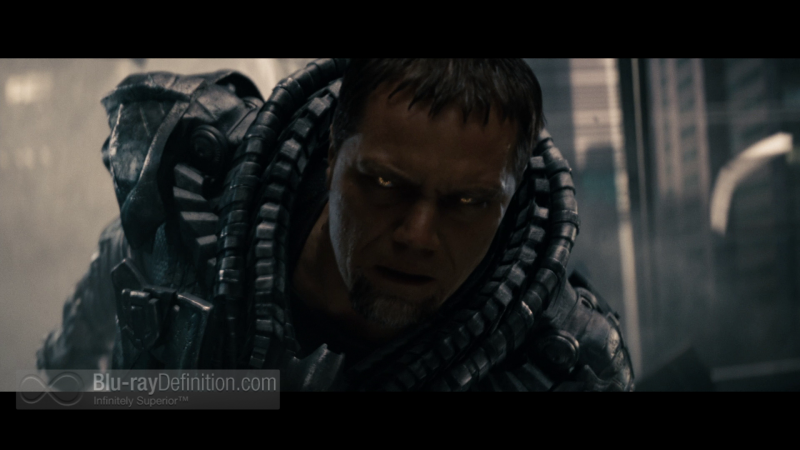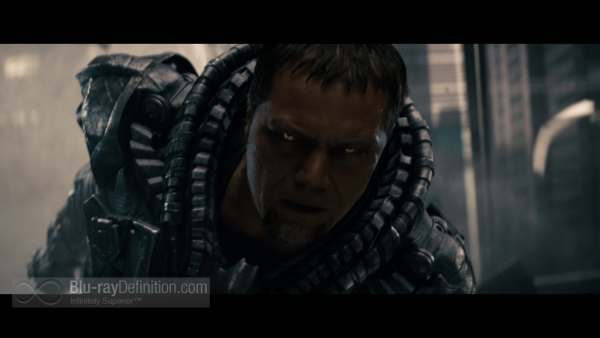 [amazon-product]B00FQPHA0M[/amazon-product]
[amazon-product]B00ENXBUR2[/amazon-product]
[amazon-product]B00DYEN5QU[/amazon-product]
[amazon-product]B008JFUPK8[/amazon-product]