–
The Series
[Rating:4.5/5]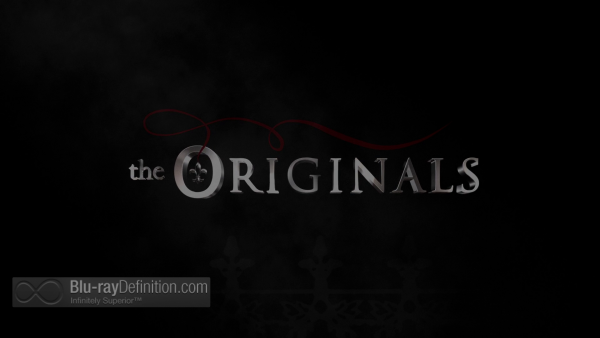 In its first season The Originals, a spin-off from the popular series The Vampire Diaries, the series took the familiar, titular characters — the old, nearly indestructible, original clan of vampires led by second oldest brother and hybrid werewolf/vampire Niklaus "Klaus" Mikaelson (Joseph Morgan) and removed them from the fictional world of Mystic Falls. Instead, Klaus, his older brother, "the noble" Elijah (Daniel Gillies), and their younger sister Rebekah (Claire Holt) were placed in a fictionalized version of New Orleans.
Returning to the city they helped build a century after fleeing from their father, the vampire who hunts vampires, Mikael (Sebastian Roché), the city had become a hotbed of war, deceit, and rivalries amongst the various supernatural factions. Klaus' own spawn, one he and all the Mikaelson siblings assumed had died in a raging fire set by their father the night they fled town, Marcel (Charles Michael Davis), was now the king of the French Quarter, and he had banned all witchcraft, and nearly killed off all the witches. Klaus wanted his town back, and, as always, Elijah wanted to help his brother find peace.
There was one hitch in all of the infighting and turmoil – Klaus had a baby on the way with the werewolf girl Hayley (Phoebe Tonkin), yet another character brought over from The Vampire Diaries. A miracle baby that was made possible only because of Klaus' werewolf half, the baby inside Hayley became a prize that everyone was determined to get their hands on. Witches wanted it dead so they could steal its power, vampires wanted it dead because Klaus can use it to create more hybrids to wipe them out, and the Mikaelson's wanted the baby to help bring a sense of purpose to Klaus' life and to their family, one they hadn't been able to experience for a millennium. Added to this mix was a powerful young super witch named Davina (Danielle Campbell) who everyone was using as a pawn in their power struggle, a burgeoning romance between Hayley and Elijah, and the father/son tension between Klaus and Marcel, and you had a gripping melodrama in the making.
The second season finds the vampires ousted from power in the city and the werewolves now in control, with the help of a powerful witch. Klaus is obviously not happy about this turn of events, but he is also more concerned about the safety of his child. Meanwhile, Hayley is dealing with being a hybrid and the new issues that causes her. She has only Elijah to turn to help her cope, but their relationship is increasingly strained, which sends her into the arms of a werewolf from her pack. The season also introduces more members of the Mikaelson clan, even as Davina keeps Michael under her control to try to take down Klaus.
Being the second season, there is far less need for explanation of the backstory surrounding all the characters and far more time for exposition, so it makes for a better series all around. Some of the Shakespearean aspects of the first season are gone, but that doesn't make season 2 any less compelling. It is now more about sins of the past literally coming back to haunt you, and that makes for some fascinating psychological explorations of the main characters.
There is less borrowing from The Vampire Diaries now, and more, originality, no pun intended. The show is moving on its own, and it is far the better for it.

Video Quality
[Rating:4.5/5]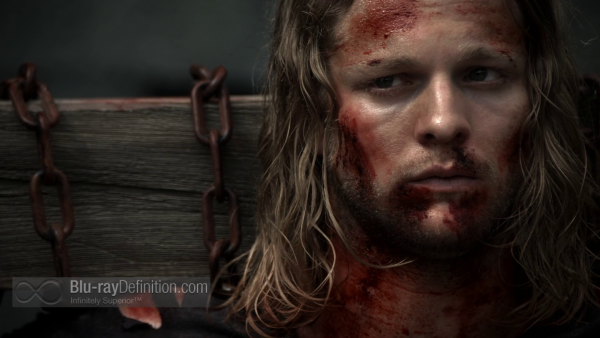 The Originals continues to be shot digitally, on the Arri Alexa, and the palette favors midtones and earth tones most of the time, so nothing ever pops in a series that is often rife with shadows and candlelight. That said, this AVC/MPEG-4 1080p encodement on Blu-ray from Warner looks excellent, free from digital anomalies like color banding and posterization. The details are crisp, showing lots of texture in clothing and in facial features. Meanwhile, the present video noise is a slight layer that provides some character and an almost filmic quality.

Audio Quality
[Rating:4/5]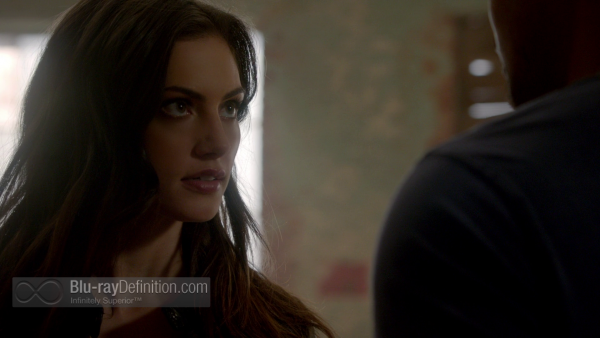 The series is given an English DTS-HD Master Audio 5.1 (48kHz/16-bit) soundtrack (there's also a French Dolby Digital 2.0 stereo dub) that is good, but not the most effective I've ever heard for a television series. I seem to recall season 1 sounding a bit better, but season 2 has lost some of the balance and atmosphere, perhaps focusing a little more on dialogue and less on the atmospheric sound effects and music of the city. Nevertheless, the mix still has good, deep low end effects, natural sounding dialogue, and a clean, relaxed high end.

Supplemental Materials
[Rating:4/5]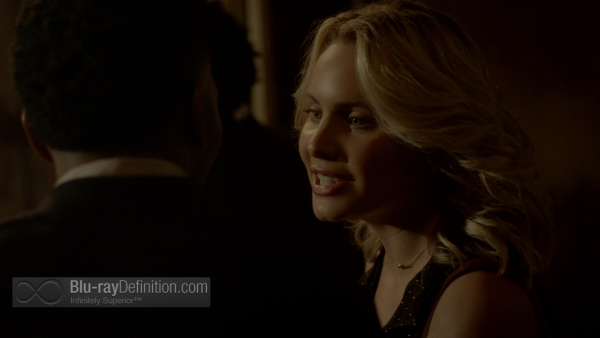 Disc 1:
Deleted Scene – Rebirth (1.78:1; 1080p/24; 00:00:33)
Disc 2:
Deleted Scenes:

The Map of Moments (1.78:1;1080p24; 00:00:23)
I Love You, Goodbye (1.78:1; 1080p/24; 00:02:51)
Save My Soul (1.78:1;1080p24; 00:03:33)
Disc 3:
The Originals: Always and Forever (1.78:1; 1080p/24; 00:13:00)
The Awakening Web Series:

Change Everything
Trickster
Slaughter
Locked In
Behind the Scenes

Gag Reel (1.78:1; 1080p/24; 00:04:31)
Come Visit Georgia PSA (1.78:1; 1080p/24; 00:02:41)
The Originals Comic-Con Panel 2014 (1.78:1; 1080i/60; 00:29:56)
Deleted Scenes:

Night Has a Thousand Eyes (1.78:1; 1080p/24; 00:01:24)
City Beneath the Sea (1.78:1; 1080p/24; 00:02:02)
Ashes to Ashes (1.78:1; 1080p/24; 00:01:23)

The Definitive Word
Overall:
[Rating:4.5/5]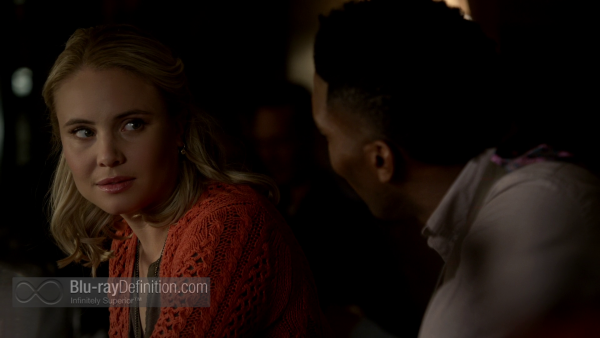 The Originals continues to grow in its second season and break away from the series that spawned it, The Vampire Diaries. The changes are subtle but good, and they offer more depth and a larger world for this Gothic horror/drama. The Blu-ray set from Warner is top quality, with excellent picture and sound.
Additional Screen Captures