–
The Films
[Rating:2/5]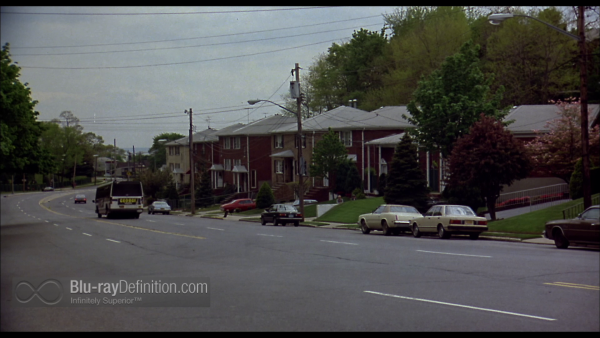 Here are two offbeat comedies offered up in a double feature from Shout! Factory that seem well suited to being together on disc, even if one is only a tad bit better than the other.
Easy Money: [Rating:2.5/5]
Easy Money stars the perpetually disrespected Rodney Dangerfield as average guy Monty Capuletti who works as a professional child photographer working birthday parties. The hard living, hard drinking, pot smoking Monty is dealing with his 18-year-old daughter Alison's (Jennifer Jason Leigh) upcoming nuptials to Julio (Taylor Negron), and his wealthy, overbearing mother-in-law (Geraldine Fitzgerald). When the Capuletti family gets news of the former passing away, Monty must reform his ways in order for his wife to inherent the department store worth $10 million dollars that she left his wife. This comedy, directed by James Signorelli, known for directing SNL, does not really translate Dangerfield's famous stand-up routine to the big screen that well Most of the time, Dangerfield seems rather subdued, while it is the people around him who have the most standout moments. Joe Pesci is notable for his role as Monty's wild, hot tempered best friend Nicky and Taylor Negron gives the film one of the memorable lines, later used by Anthrax in their genre-setting rap metal track "I Am the Man" (Julio: "I am the man. I am bad. I am so bad, I should be in detention!")
Men at Work: [Rating:1.5/5]
Paired with Easy Money is the 1990 film Men at Work written and directed by Emilio Estevez starring alongside brother Charlie Sheen with Keith David. The brothers play a pair of garbage men Carl (Sheen) and James (Estevez) who get caught up in the murder of a local politician when a local chemical waste plant is trying to cover up their illegal dumping. Keith David is a crazed Vietnam veteran meant to be on a drive along observing the pair, but he gets drawn into the mix too and the three, trying to hide the body they find on their route, thinking the friends may be implicated in the murder.
On the face of it, this comedy is just so brain dead, it just may be the stupid looking corpse these three guys drag around this entire movie. It really pushes the ability to suspend disbelief, even for a comedy. From Keith David's insistence on not calling the police ("No cops! I hate the cops!") to Charlie Sheen's romantic subplot with the woman they all thought may have killed the guy in the first place (Leslie Hope) – she just lets him into her apartment for drinks even though she doesn't know who the hell he is – this script by Estevez is like it came out of a stoner workshop, and it only gets more and more ridiculous the longer it goes on.

Video Quality
[Rating:3/5]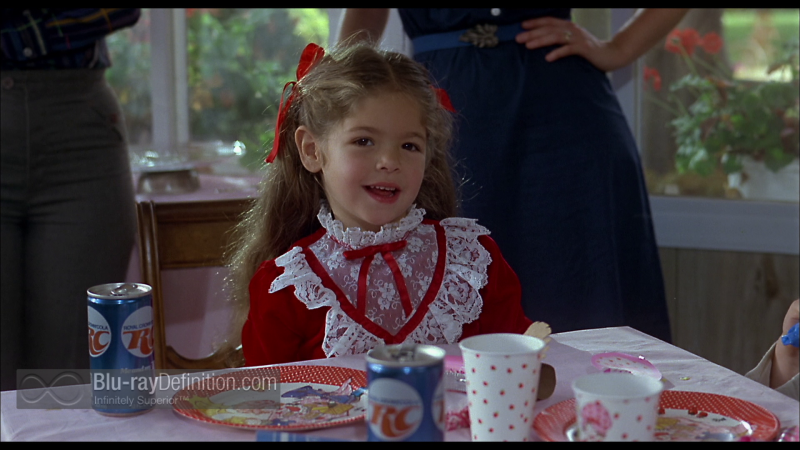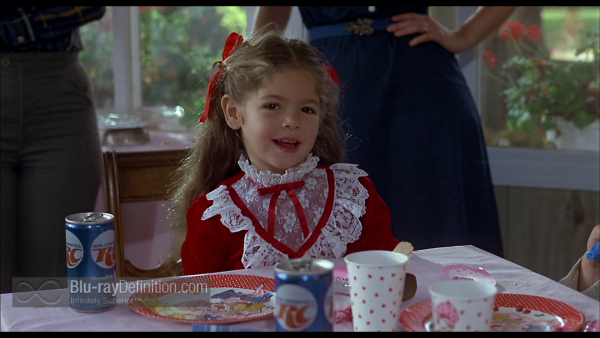 Both films get AVC/MPEG-4 1080p encodements on Blu-ray from Shout! Factory, and neither film looks really spectacular. They are reasonably passable transfers of two films seven years apart in vintage – 1983 for Easy Money and 1990 for Men at Work. Both suffer from film softness and a bit of murkiness in the shadows, some grit and source damage, but the colors look generally vibrant in the brighter scenes.

Audio Quality
[Rating:3.5/5]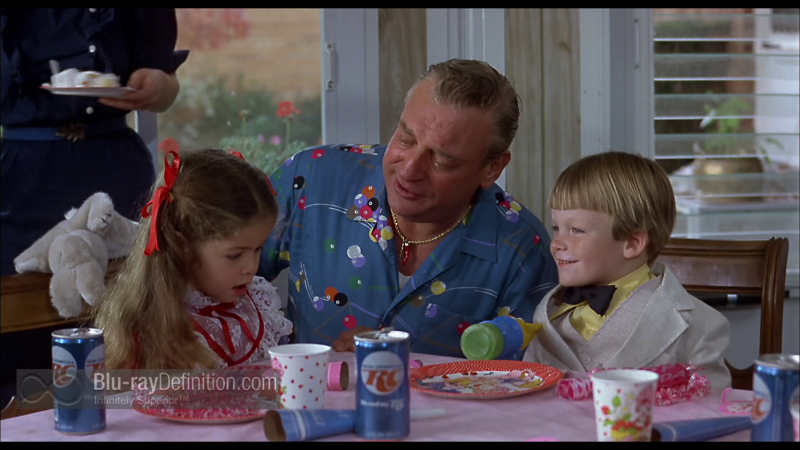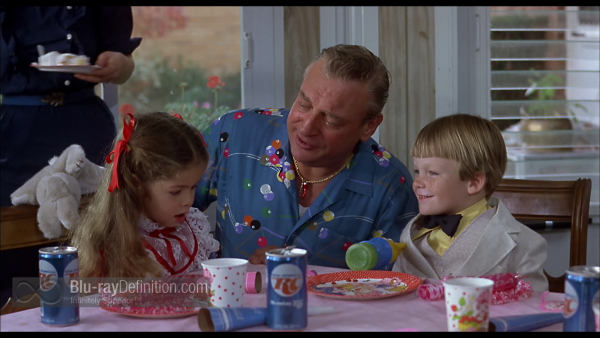 Both films come with DTS-HD Master Audio 2.0 (48kHz/24-bit) soundtracks. They get the jobs done for what are basic, straightforward comedy soundtracks with just a little bit of action thrown in. Dialogue is clean and full with no clipping.

Supplemental Materials
[Rating:0.5/5]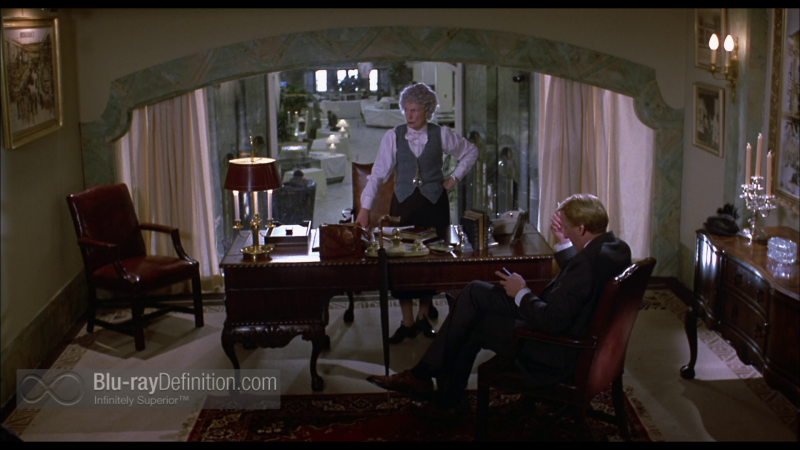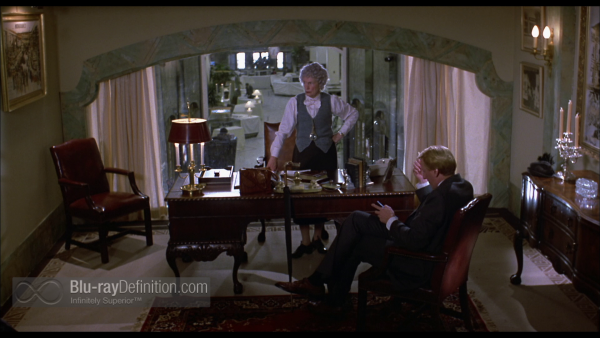 Only the original theatrical trailers for each film is included.

The Definitive Word
Overall:
[Rating:3/5]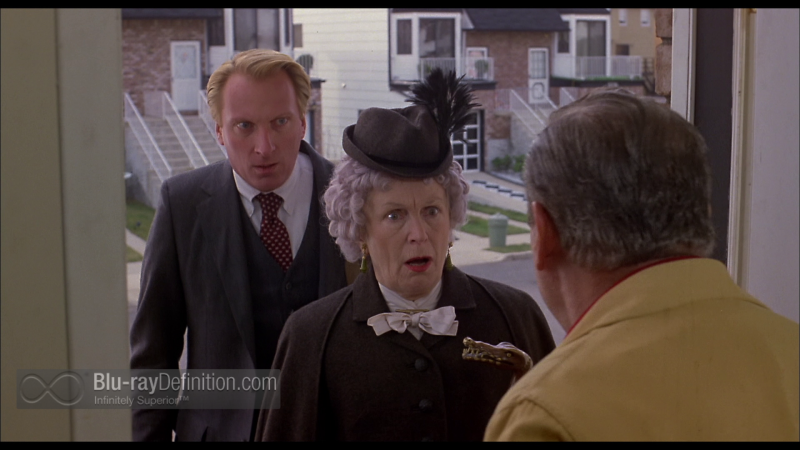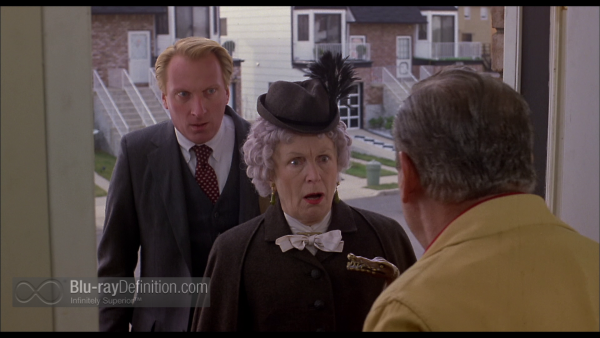 These are really two mindless films that contain only a couple of laughs here and there. The first one is the better of the two, but neither Easy Money nor Men at Work is a great comedy. That said, if there's a really slow weekend afternoon, they will provide a little escapist fun.
Additional Screen Captures