– –

The Film
[Rating:4/5]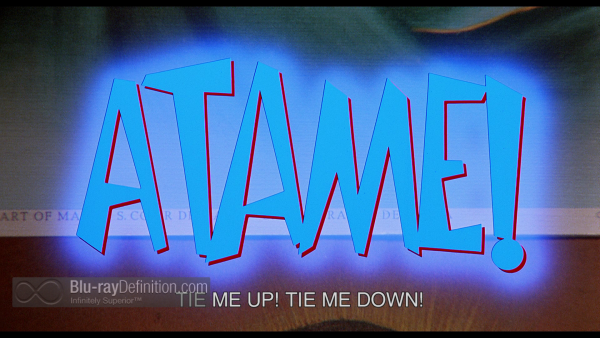 The Spanish filmmaking auteur Pedro Almodóvar's first film after his international breakthrough success Women on the Verge of a Nervous Breakdown was this controversial, darkly tinged romantic comedy, Tie Me Up! Tie Me Down! (Átame!). Starring a young Antonio Banderas and a more than fetching Victoria Abril in the leads as the dysfunctional paired off protagonists, the film is not afraid to push boundaries, nor is it reticent in perpetuating archetypes and stereotypes.
Abril plays the sexy Marina, a former porn star and junkie now struggling to make her way as a B-movie actress, stay off of drugs, and ward off the advances of her current director, a creepy old man in a wheel chair. Antonio Banderas is Ricky, a man recently released from a metal institution with an obsession with the actress. A true Lothario (he's apparently seduced all the nurses and the female director of his institution), now he's out and believes he can convince Marina to fall in love with him. The problem is, his idea of convincing involves breaking into her apartment and tying her up until Stockholm Syndrome takes root.
"I had to kidnap you so you'd get to know me. I'm sure you'll get to love me as I love you." Ricky explains, and he goes on to tell Marina, "I'm 23 years old, I have 50,000 pesetas, and I'm alone in the world. I'll try to be a good husband to you and a good father to your children."
Sure enough, Ricky does take care of Marina, tying her up so he can go fetch her drugs to treat her broken tooth, you know, the one he broke when he knocked her out. And he makes her breakfast. Somewhere in this twisted situation, Marina, the archetypical basket case porn star druggie does start to empathize with Ricky, especially after he gets roughed up by a trio of drug dealers he previously ripped off.
All these years later, the NC-17 rating seems admittedly unwarranted, especially with so many art house films like Nymphomaniac showing far more graphic sex than Tie Me Up! Tie Me Down! Although critics of the film as misogynistic may still have a strong case to make (it's difficult not to find a guy who punches a woman out and ties her up to get her to love him misogynistic), Almodóvar's handling of the material – the lingering shots, the confined space of Marina's bedroom, the on-point swelling score from Ennio Morricone, and the lush, primary colors and pastels of the set – make this dark comedy and romance far more interesting than its lascivious surface. Abril's complex performance, a mixture of strength and desperation, also helps to offset her place as merely a victim, and she becomes someone more actively engaged in her circumstance.
Video Quality
[Rating:4.5/5]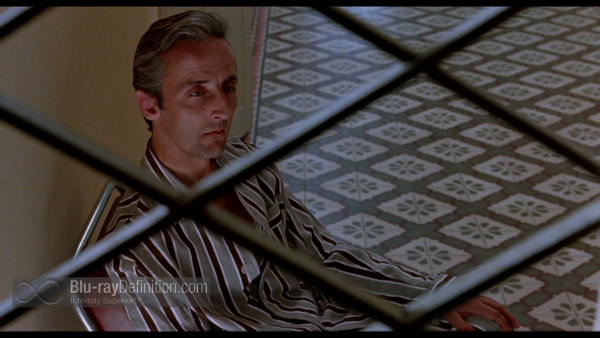 Tie Me Up! Tie Me Down! underwent a brand new digital restoration in 2K from the original 35mm camera negatives on an ARRISCAN film scanner at Deluxe Madrid. The restoration was supervised by director Pedro Almodóvar and his brother, executive producer Agustin Almodóvar. The end result is a richly texture, mostly crisp AVC/1080p transfer to Blu-ray from the Criterion Collection. The somewhat coarser grain structure of the production, far from being a distraction, actually imparts a beautifully organic look to the vivid primary color palette employed by Almodóvar and cinematographer José Luis Alcaine. One can only spot the occasional hint of scratches in what is an otherwise clean image.
Audio Quality
[Rating:4/5]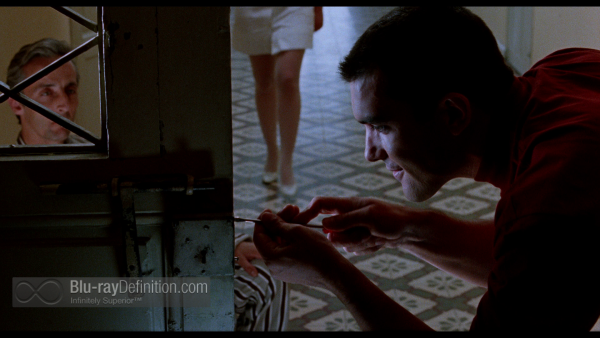 He original surround soundtrack was remastered in 24-bit from a 35mm magnetic track. ProTools HD, AudioCube's integrated workstation and iZotope RX 3 were employed to manually remove clicks, thumps, hiss, hum, pops, and crackle. The resulting lossless Spanish DTS-HD Master Audio 5.1 (48kHz/24-bit) soundtrack on Blu-ray perfectly carries the dialogue and the Ennio Morricone score with great balance. As this mostly a dialogue-driven film, the surround channels are not inundated with loud, discrete effects, but they do have just the right amount of atmospheric foley effects to sound lifelike and low frequency punch is enough to underscore the everyday action.
Supplemental Materials
[Rating:4/5]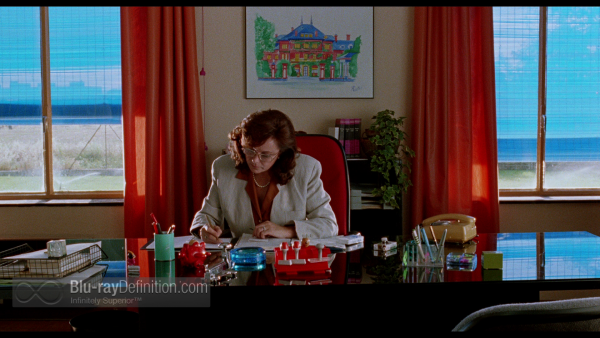 Untied! Reflections on Tie Me Up! Tie Me Down! (1.78:1; 1080p/24; 00:28:16) – Produced by the Criterion Collection in 2014, this documentary about the making of Tie Me Up! Tie Me Down! Features interviews with director Pedro Almodóvar; actors Antonia Bandera, Victoria Abril, Loles León, and Rossy de Palma; producer Agustín Almodóvar; production manager Esther García; and cinematographer José Luis Alcaine.
Pedro and Antonio (1.33:1; 1080i/60 – upscaled; 00:26:13) – This conversation between director Pedro Almodóvar and actor Antonio Banderas was recorded in 2003.
Michael Barker (1.78:1; 1080p/24; 00:14:57) – Sony Pictures Classics cofounders Michael Barker, Tom Bernard, and Marcie Bloom first collaborated with director Pedro Almodóvar at Orion Classics in 1988, on the hit Women on the Verge of a Nervous Breakdown. In this interview, conducted by the Criterion Collection in April 2014, Barker reflects on his many years of working with the director.
"Resistré" (1.33:1; 1080i/60 – upscaled; 00:04:00) – In this footage, the Tie Me Up! Tie Me Down! cast and crew perform the hit pop song "Resistré" at the film's premiere in Madrid in 1989.
Trailer (1.78:1; 1080i/60 – upscaled; 00:02:26)
Booklet contains Almodóvar's original writing on the film from the 1990 English-language version of the press book; a conversation between critic Kent Jones and filmmaker Wes Anderson; and a 1989 interview with Almodóvar.
The Definitive Word
Overall:
[Rating:4/5]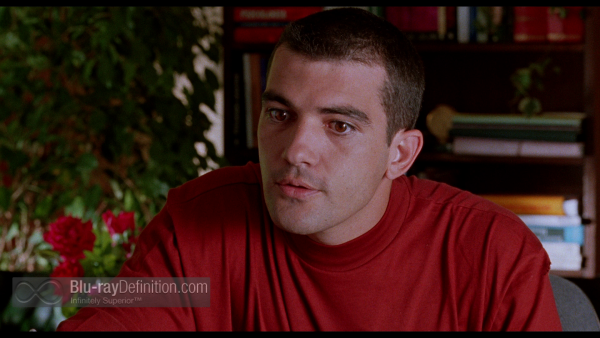 Twenty-four years on, Tie Me Up! Tie Me Down! Still strikes a nerve with its controversial Stockholm Syndrome romance set against a beautifully filmed, colorful backdrop. Whether or not it still deserves (or ever did) its NC-17 rating is debatable, but it sure does deserve a look in this beautiful new edition from the Criterion Collection.
Additional Screen Captures
[amazon-product]B00KE3B6LU[/amazon-product]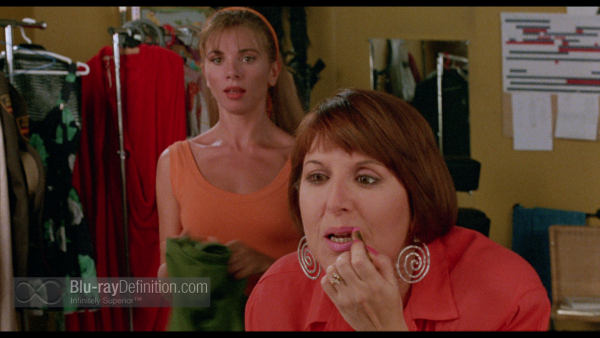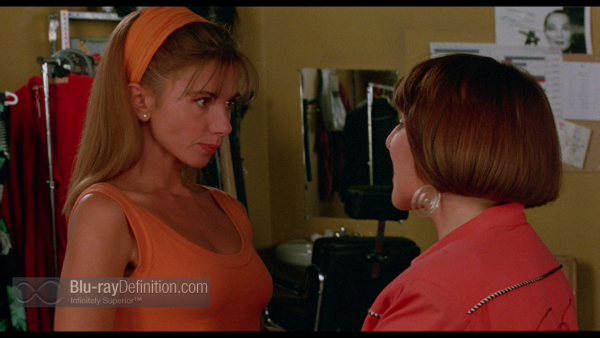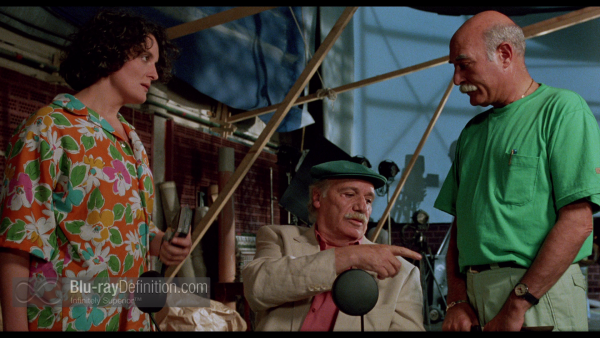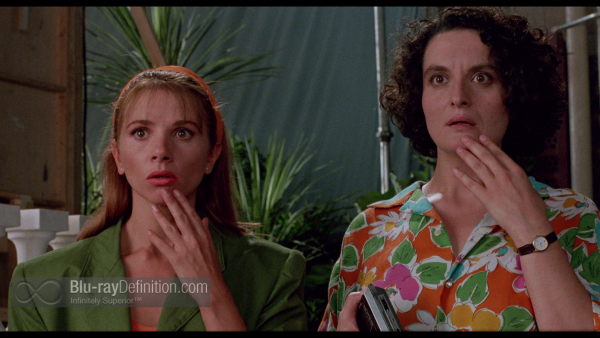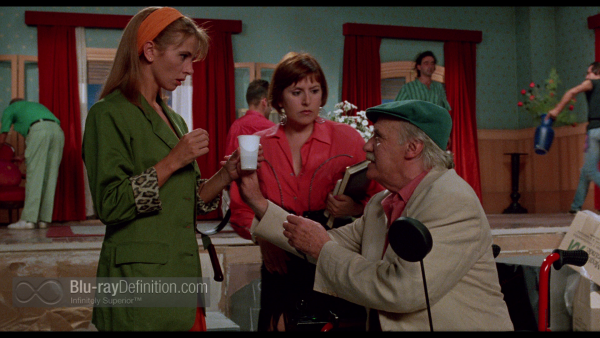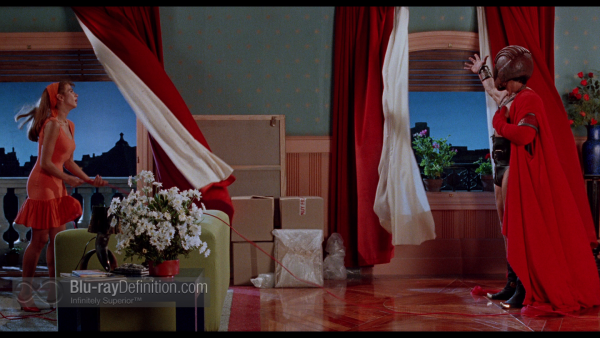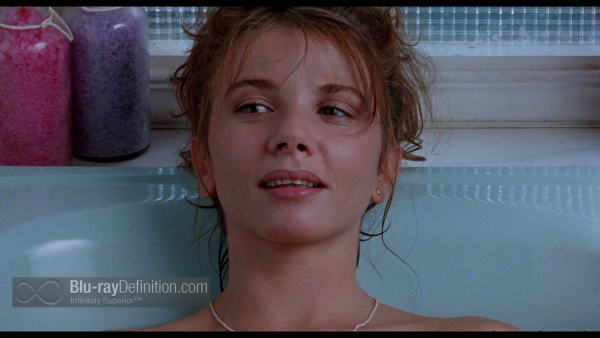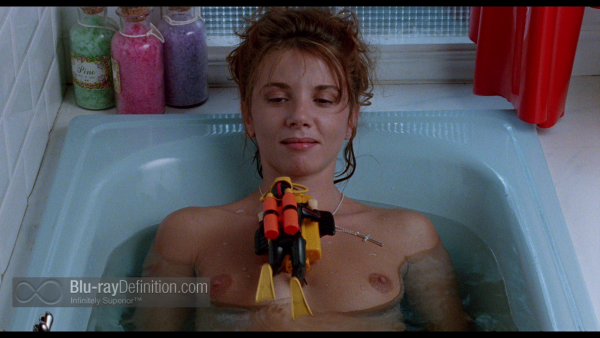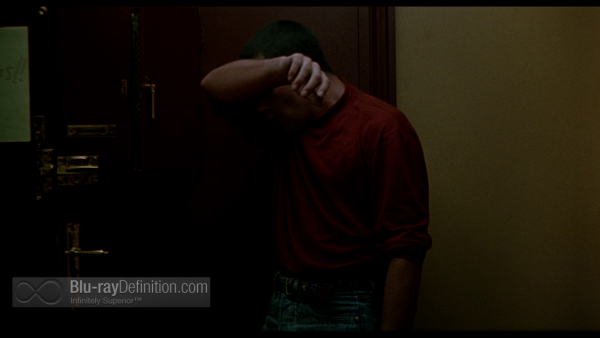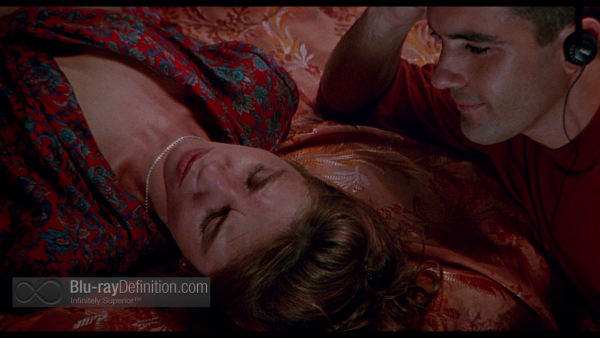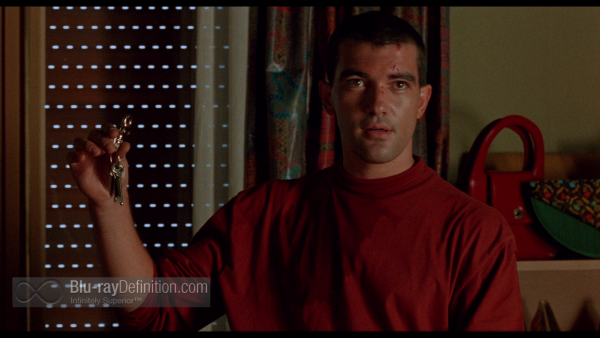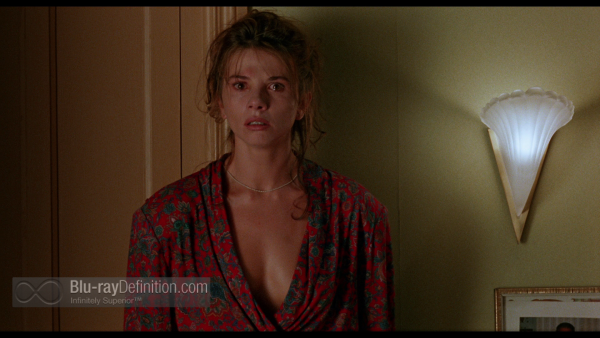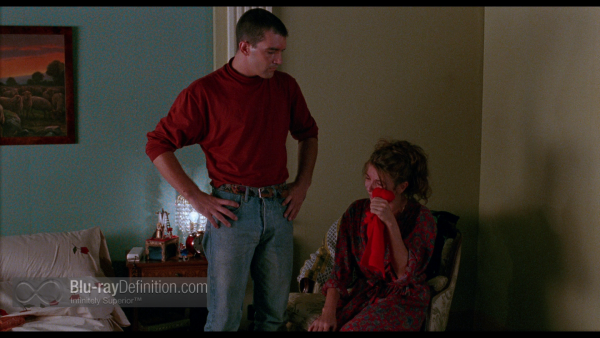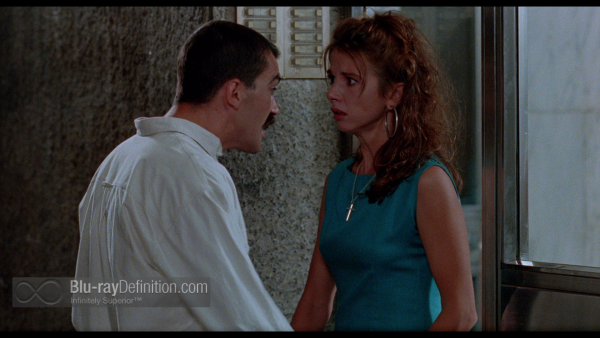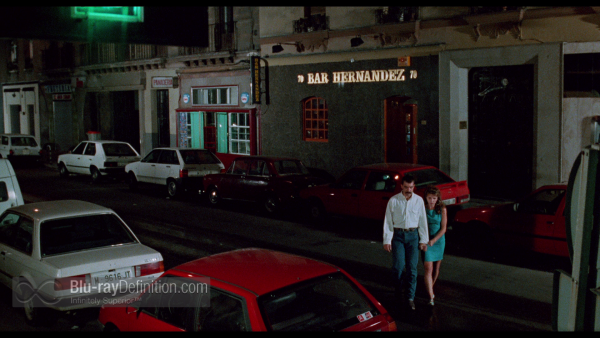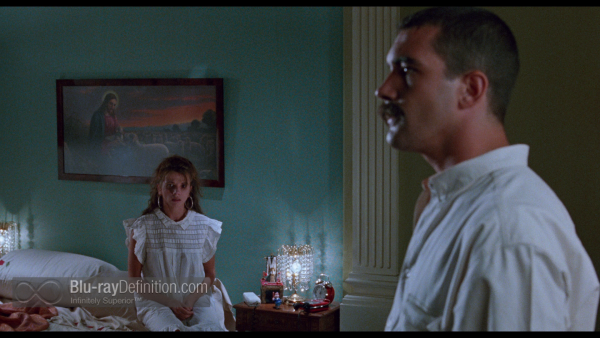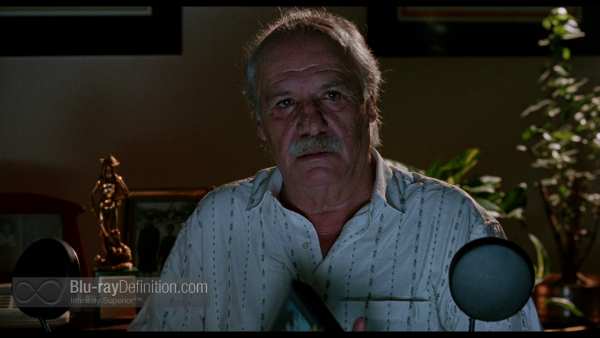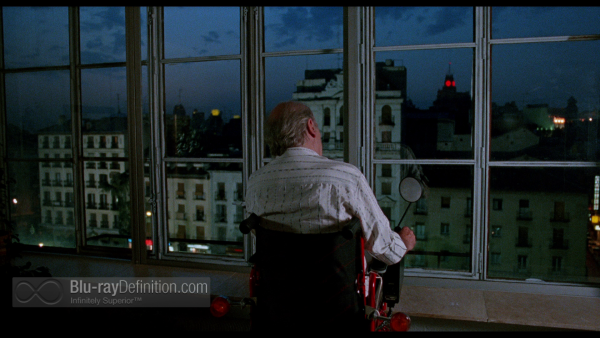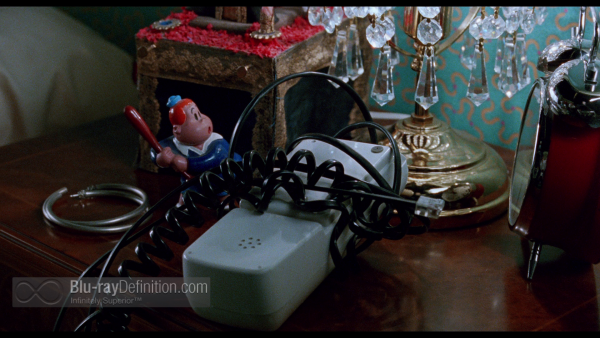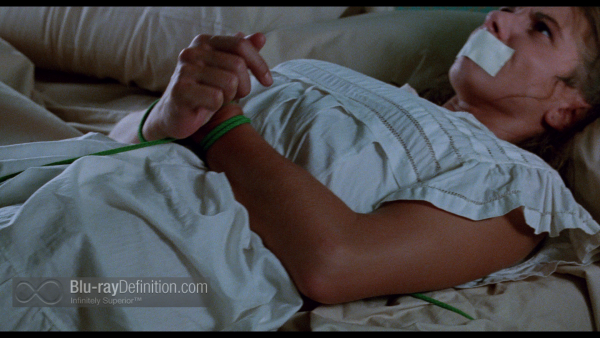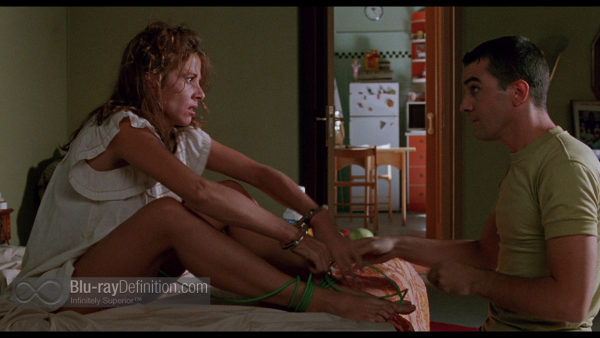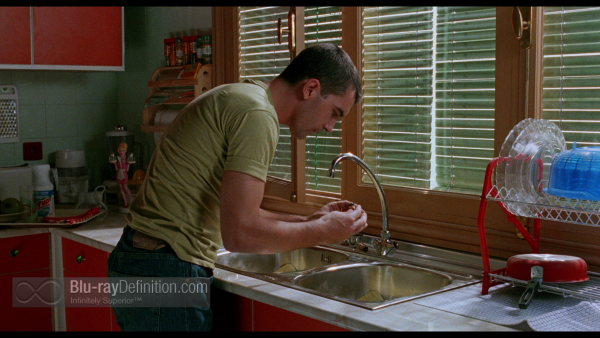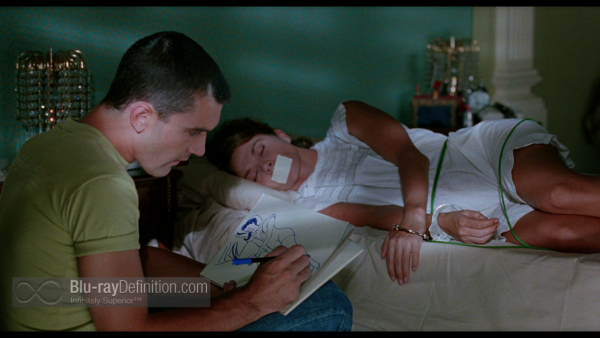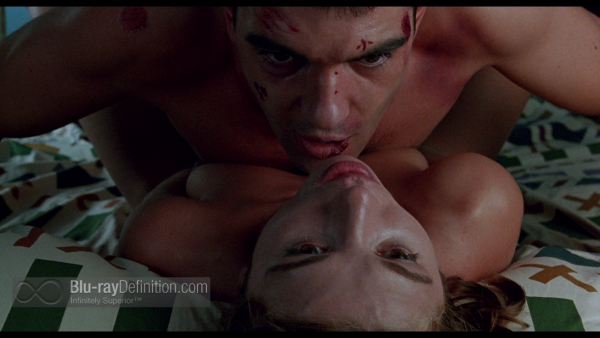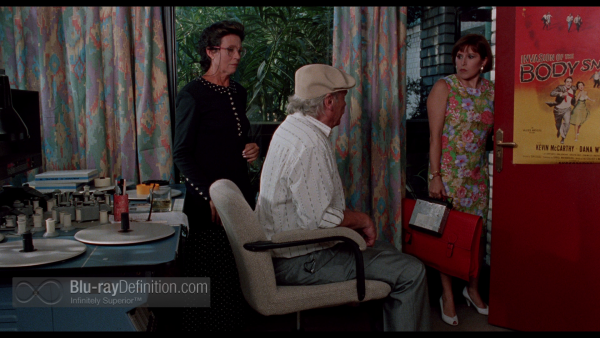 [amazon-product]B00KE3B6LU[/amazon-product]