–

Click thumbnails for high-resolution 1920X1080p screen captures
(All TheaterByte screen captures are lightly compressed with lossy JPEG at 100% quality setting and are meant as a general representation of the content. They do not fully reveal the capabilities of the Blu-ray format)
The Film
[Rating:4.5/5]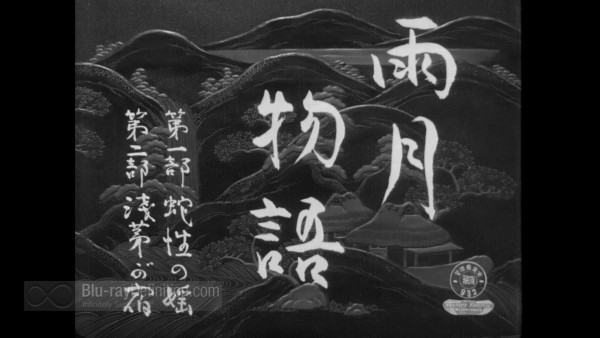 Ugetsu monogatari (雨月物語, Tales of Moonlight and Rain)
The main feature on this dual-format, double-feature Masters of Cinema series release from Eureka Entertainment is the classic 1953 drama/thriller from Japanese director Kenji Mizoguchi, Ugetsu monogatari (雨月物語, Tales of Moonlight and Rain). Taken from a pair of 18th century Japanese ghost tales by Ueda Akinari, this Silver Lion-winning (Venice Film Festival 1953, Best Direction – no top honor, Golden Lion, was awarded that year) film is a classic of Japanese cinema. Steeped in traditional Japanese artistry with allusions to Noh (能) and samurai honor, it's an intriguing and riveting tragedy renowned for its camera work made up of long takes and its detailed reconstruction of 16th century Japan.
The story, set during Japan's 16th century civil war era, follows two married men, the simple potter Genjūrō (Mori Masayuki) and aspiring samurai Tobei (Ozawa Sakei). When their village is invaded by unruly samurai hordes, the two men rescue the pottery from their partnered kiln and set out with their wives dreaming of the riches and military glory it will bring them in the big city. In two parallel stories, we see how they are both separated from their wives by the pursuits of their dreams. Genjūrō is lured away by the beautiful, but mysterious and ghostly Lady Wakasa (Kyo Machiko) to her empty and tragically dark estate while Tobei purchases a suit of armor and pursues his dream of military glory. All the while, their wives are driven into tragic circumstance due to their choices.
Oyū-sama (お遊さま, Miss Oyu)
[Rating:3.5/5]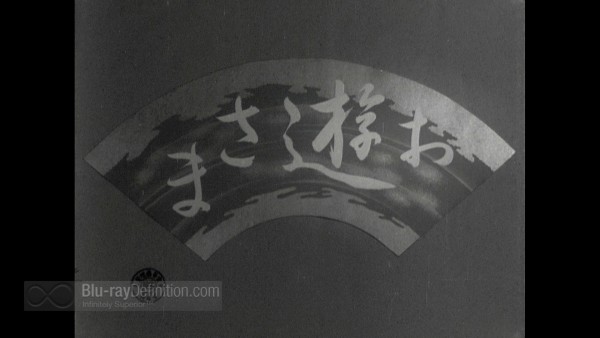 The secondary film on this disc changes pace, but is no less poignant. A more traditional Japanese story, this 1951 film from Kenji Mizoguchi, Oyū-sama (お遊さま, Miss Oyu), focuses on forbidden love and a love triangle formed by an arranged marriage and the strict mores of Japanese culture.
When Shinnosuke's (Hori Yûji) aunt arranges for him to meet Oshizu (Otowa Nobuko) as a prospective bride, Shinnosuke falls in love with her older sister, the widow Oyū (Tanaka Kinuyo) instead. Although Oyū herself develops feelings for Shinnosuke, tradition binds her to the family of her late husband, meaning she cannot leave them to remarry without their permission and she must remain to raise her son as the head of their household. Instead, Oyū convinces her sister to marry Shinnosuke so that she and he can remain close to each other, but their unspoken love eventually causes problems in Oshizu's marriage and rumors to spread.
Oyū-sama isn't quite as well constructed as the unarguably brilliant film it is paired with on this release. The last quarter of the film, in particular, is where the director seems to have lost some focus and rushed things together to tie the story all together. With that being said, it is still a rather heartbreaking story and certainly indicative of Kenji Mizoguchi's attention to detail and long, intricate shots.
Video Quality
[Rating:3.5/5]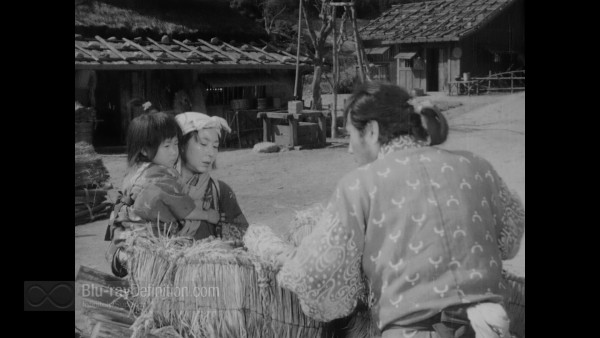 Typical of Japanese films of this period, neither Ugetsu monogatari nor Oyū-sama has a very clean original negative to work with. As result there's only so much that can be done to clean up these films and a lot of damage can still be seen such as scratches and so forth. While these 1080p/24 AVC transfers from Eureka's Masters of Cinema series retain a film-like appearance, there's plenty of sparkle and flutter as well. Contrast is good, however, though I doubt these will ever be, sadly, reference given the material at hand.
Audio Quality
[Rating:3.5/5]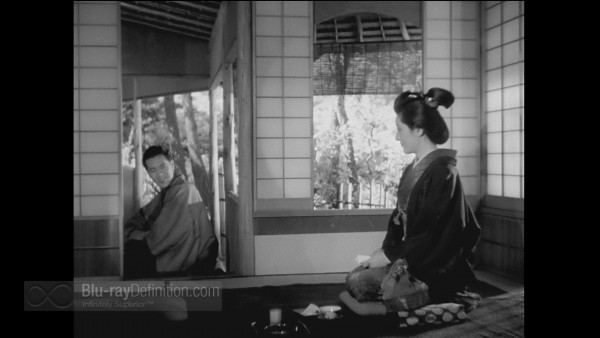 Audio for both films is a DTS-HD Master Audio 2.0 Mono (48kHz/16-bit) track. It suffers from the same inherent source issues as the video, having lots of audible scratchiness and hiss. Nevertheless, dialogue is intelligible and I doubt anyone who speaks Japanese will have a problem with it.
Supplemental Materials
[Rating:3.5/5]
Booklet: Illustrated booklet featuring rare archival imagery and award-winning translations of the 18th century Ueda Akinari stories adapted in Ugetsu monogatari.
Ugetsu Monogatari supplements:
Tony Rayns on Ugetsu Monogatari (1.33:1; 480i; 00:08:21)
Original Japanese Trailer (1.33:1; 480i)
Original Spanish Trailer (1.33:1; window-boxed; 480i)
Oyū-sama supplements:
Tony Rayns on Oyū-sama (1.33:1; 480i; 00:12:47)
The Definitive Word
Overall:
[Rating:4/5]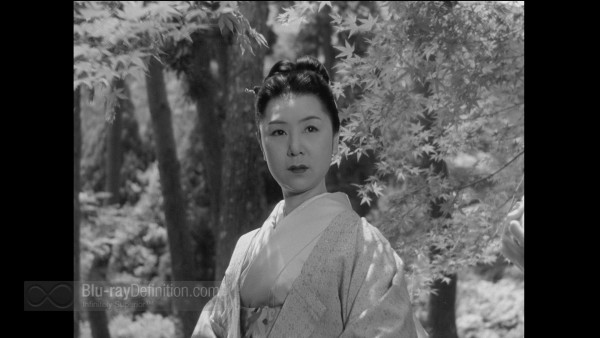 The Masters of Cinema series has come out with two more must-have releases with this latest set. Perhaps like only few other labels can, they deliver the goods for classic Asian cinema in high quality. These two films are highly enjoyable and look about as good as they can get.
Additional Screen Captures
Ugetsu monogatari: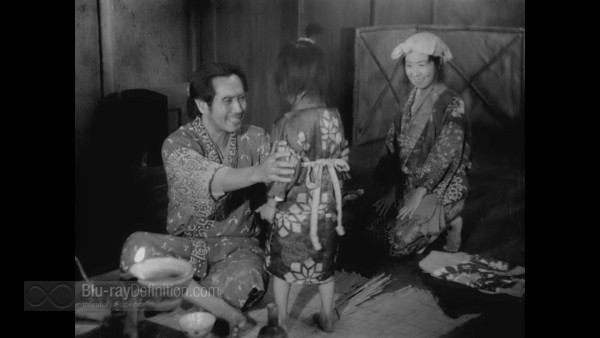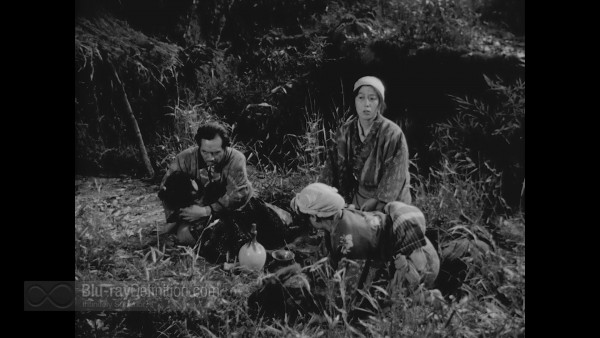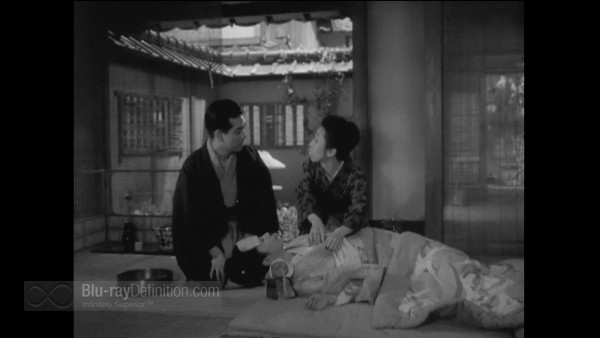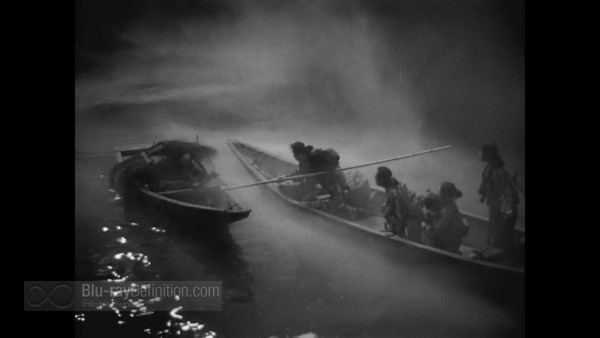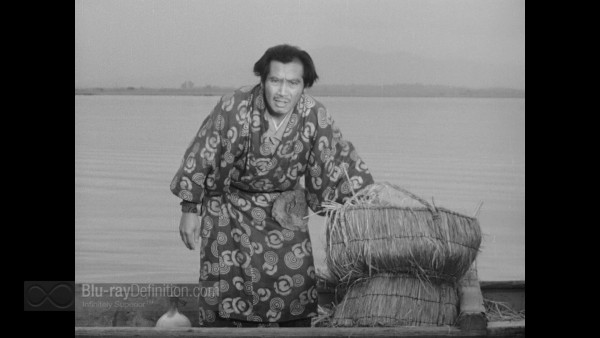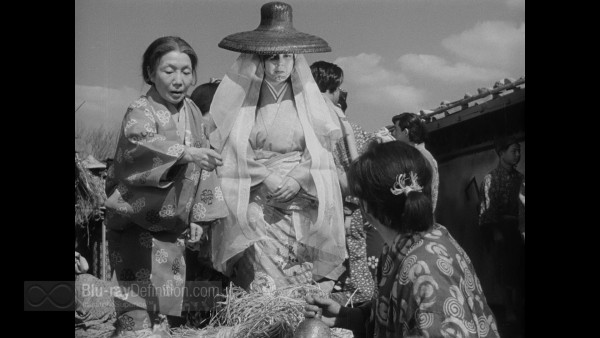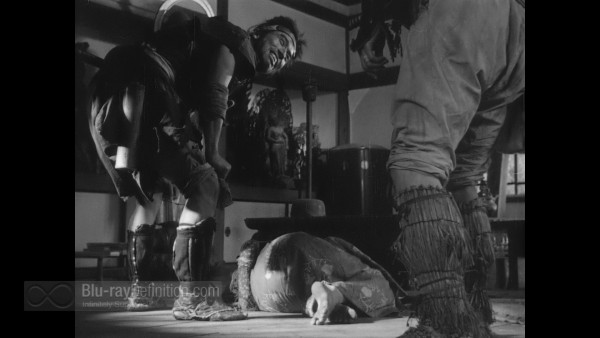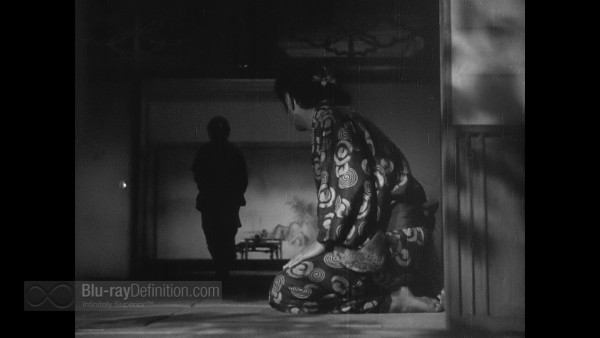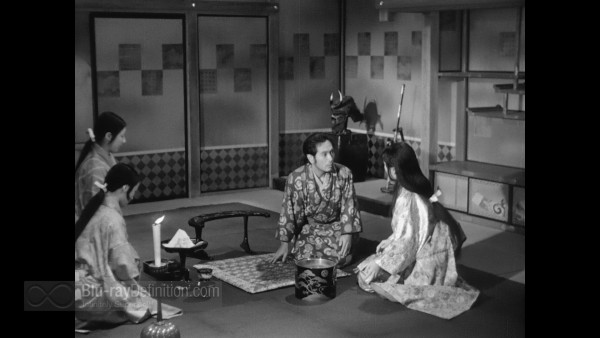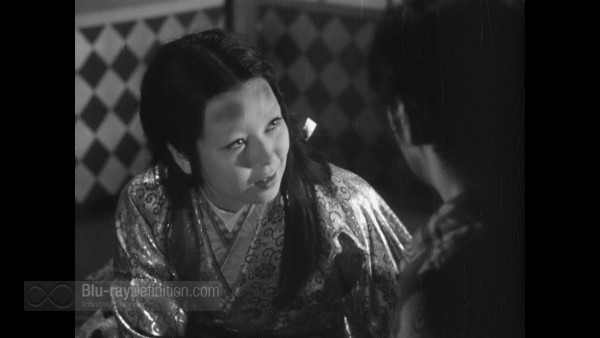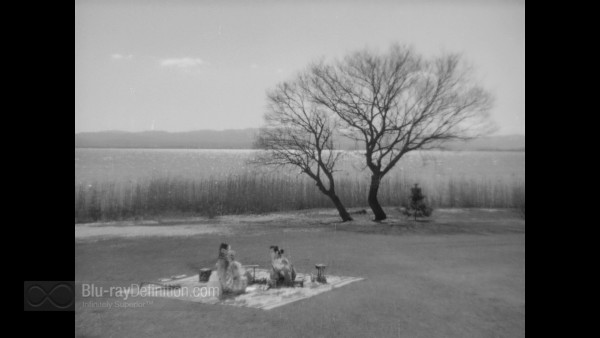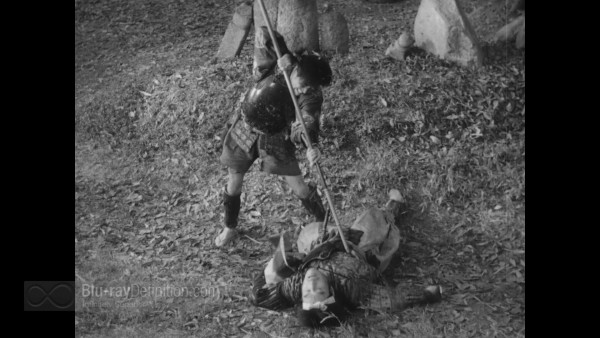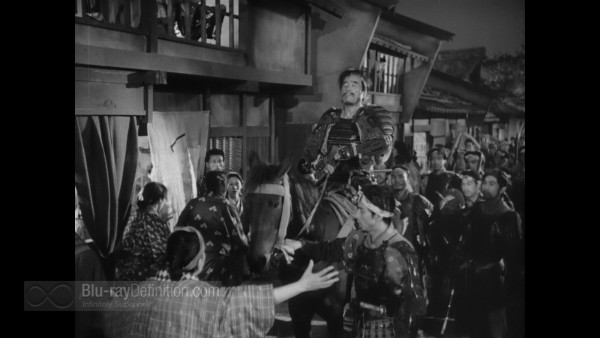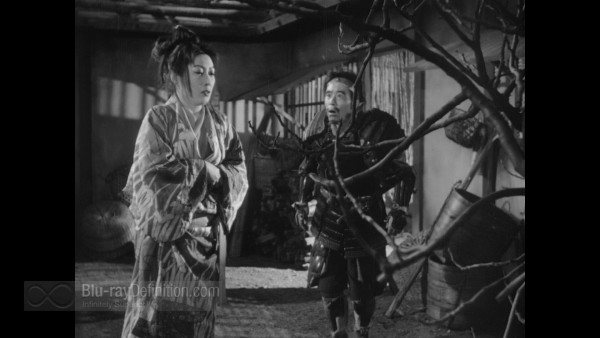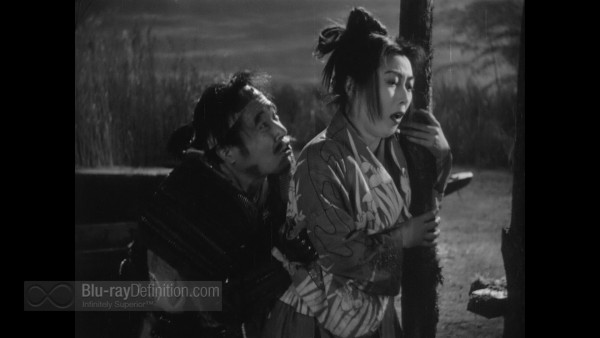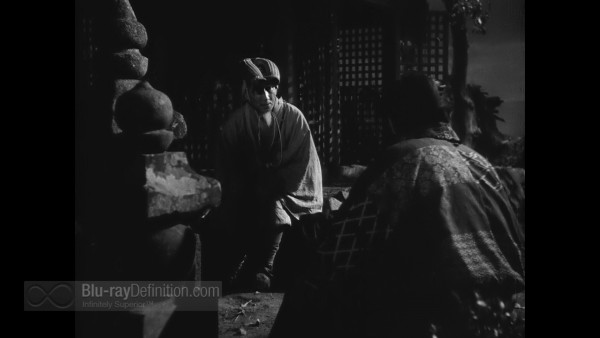 Oyū-sama: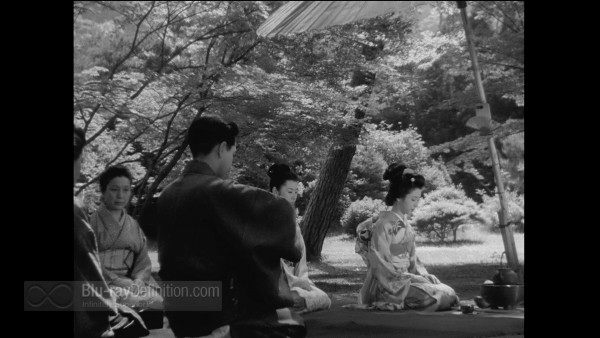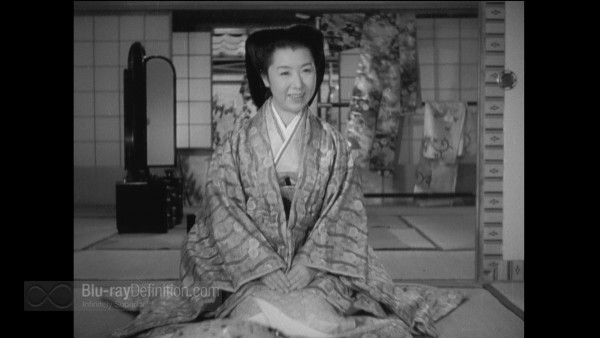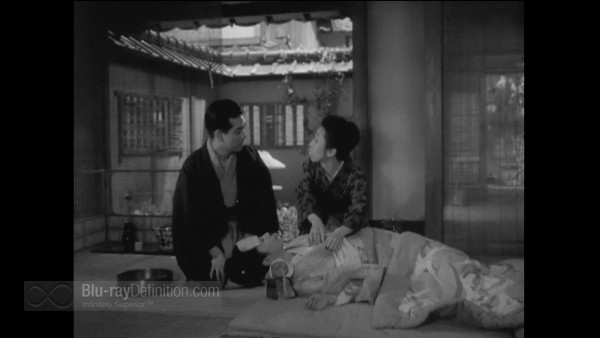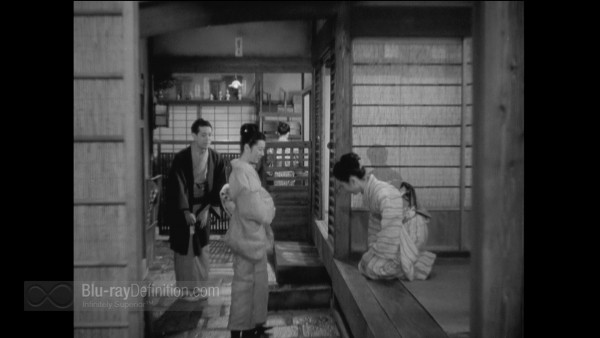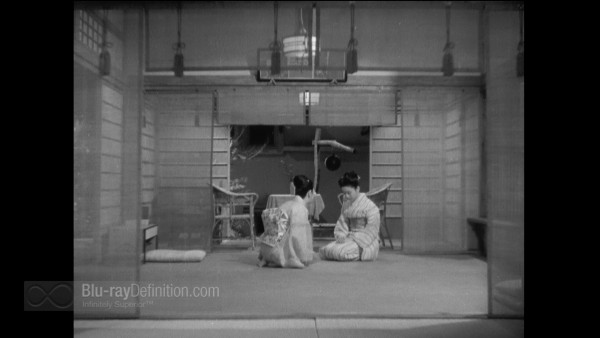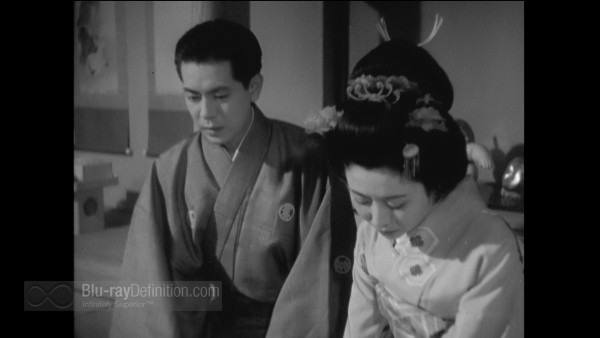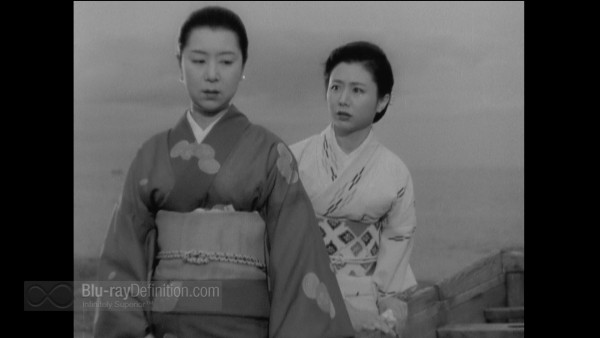 [amazon-product region="uk" tracking_id="bluraydefinit-21″]B007196V2E[/amazon-product]
Shop for more Blu-ray titles at Amazon.co.uk
Shop for more Blu-ray titles at Amazon.com