–
Click thumbnails for high-resolution 1920X1080p screen captures
(The below TheaterByte screen captures were taken directly from the Blu-ray Discs and losslessly compressed in the PNG format. There should be no loss of picture quality with this format. All screen captures should be regarded only as an approximation of the full capabilities of the Blu-ray format.
The Collection
[Rating:3/5]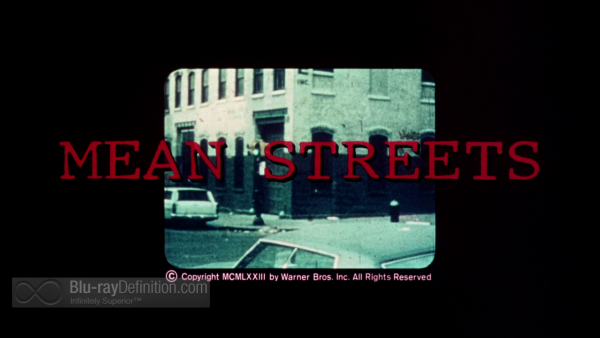 Don't fret, the cumulative rating for this collection is given for the fact that all of these films have been previously released on Blu-ray and none of them have been remastered or had any new supplements added. Every film in this collection, is in fact, fantastic, and warrants no less than a 4/5 rating for the film itself.
Ultimate Gangsters Collection: Contemporary brings together Martin Scorsese's Mean Streets (1973), Brian De Palma's The Untouchables (1987), Scorsese's Goodfellas (1990), Michael Mann's Heat (1995) and Scorsese's The Departed (2006) in one set.
Mean Streets is Scorsese's gritty debut that follows two small time crooks in the repressed 1970s of New York's Little Italy. Harvey Keitel and Robert De Niro give powerhouse performances as two buddies, opposite sides of the same coin, trying to make their way through various criminal enterprises, Keitel, the religious philosophizer trying to go legit and De Niro, the N'eer do well in suspended adolescence in debt to too many bad people.
De Palma's glamorous The Untouchables once again finds De Niro turning in a top notch performance, this time as infamous Chicago gangster Al Capone as he faces off against Treasury Department prohibition enforcer Elliot Ness (Kevin Costner; Dances with Wolves) who swore to bring him down. The film is marked by beautiful cinematography and lavish set design with a sweeping score by famed composer Ennio Morricone.
Scorsese returns in the collection with his 1990 mafia classic Goodfellas, based on the bestselling Wiseguy, my Nicholas Pilegi. Ray Liotta steps to the fore in this one as a half-Italian/half-Irish gangster caught up in the underworld with his pals, played by Robert De Niro and a scene-stealing Joe Pesci. The first person narration, gritty cinematography and realistic depiction's of violence make this an edgy mobster classic.
Michael Mann (Manhunter) knows style, and with Heat, he brings his usual visual aesthetic to yet another modernistic, urban crime thriller. Again, we find De Niro (who looms large over this entire collection) heading up a highly skilled gang of bank robbers for the ultimate heist. Meanwhile, Al Pacino plays the determined and edgy cop who's mission in life is to bring them down. The cast also includes a still young and slender Val Kilmer. The visuals are often breathtaking and the film is filled with enough thrilling moments and charismatic performances from De Niro and Pacino to make it one of the best of the "gangster" entries.
Lastly, the collection wraps up with another entry from Scorsese, The Departed, based on the Chinese film Infernal Affairs. This bit of fiction meets fact concerns itself with the Irish mob in Boston, in particular infamous Boston mobster Whitey Bulger (played by Jack Nicholson), the young kid he mentors (Matt Damon) and eventually inserts as a spy on the Sate Police detectives, and another Bostonian (Leonardo Dicaprio) with ties to both south end and more affluent areas of the city who goes under cover in Bulger's organization for the cops to help bring him down. The covert operations cross, lives are endangered, and lines blur in this typically gritty and morally grey crime masterpiece from Scorsese.
Video Quality
[Rating:3.5/5]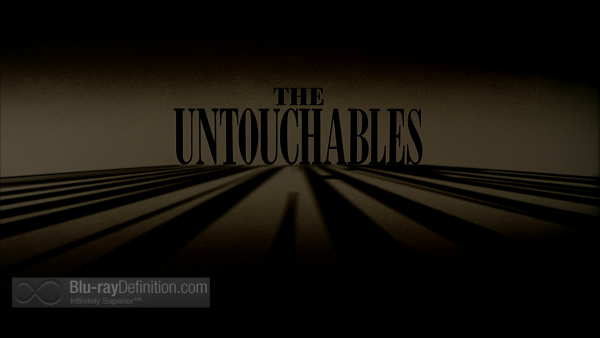 These older Blu-ray releases have simply been gathered together without any remastering. With them stretching back to the early days of the format war, and practically all of them stemming from the dual format release days of Warner and Paramount (The Departed and Goodfellas were both released on both Blu-ray and HD DVD by Warner, initially encoded down to the HD DVD standard and simply ported over to Blu-ray Disc.), none of these discs look particularly stunning, though The Departed comes close to being reference quality. Mean Streets is true to its gritty subject matter and its VC-1 encodement is a bit on the grainy side with lots of film softness and a medium amount of contrast. The Untouchables looks unnaturally smooth and, to my eyes, most certainly has some mild edge enhancement applied to it. Goodfellas has never looked particularly good to me, especially the overly-bronzed flesh tones and grainy image in its VC-1 encodement. Heat, another VC-1 encodement, looks relatively clean, but, again, is somewhat smooth and soft.
Audio Quality
[Rating:3.5/5]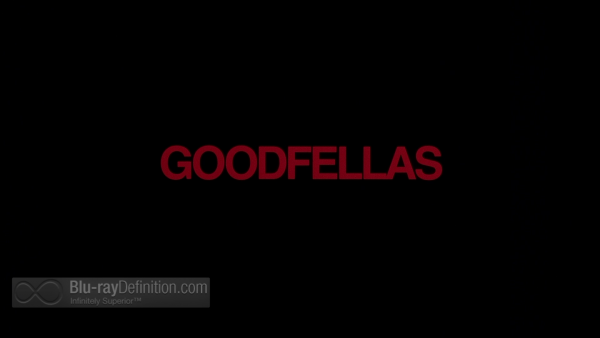 Just like the video, the audio on these releases is a mixed bag. Since the majority of them are early releases from the format war days where studios like Warner and Paramount were still insisting on only releasing Blu-ray Discs with lossy Dolby Digital, that's what we get for many of these films, especially since, as mentioned, nothing here has actually been remastered.
Ironically, Mean Streets, is given a DTS-HD Master Audio 1.0 (48kHz/24-bit) soundtrack, but the 1.0, dialogue-driven monaural mix only just benefits from the lossless treatment. Heat also gets a Dolby TrueHD 5.1 (48kHz/24-bit) soundtrack, but the audio, despite the lossless track, sounds limited in dynamic range. The Departed has English LPCM 5.1 and Dolby Digital 5.1 soundtracks with will require you to select the uncompressed PCM option specifically, as it defaults to Dolby Digital. The track on the whole is a fine one, but, again, is rather dialogue driven. It has good balance and a nice bit of atmospheric sounds in the surround channels with subtle low frequencies. Last but not least, are the Goodfellas English Dolby Digital 5.1 track and The Untouchables, which gets DTS ES 6.1 and Dolby Digital 5.1 EX soundtracks. The latter would have sounded so much better with a lossless track given its magnificent Ennio Morricone score, but the lossy mixes do a decent job even if the high frequencies and ambience sound a little grating and artificial. Goodfellas sounds boxy with some crackle.
Supplemental Materials
[Rating:2.5/5]
Outside of a 32-page hardcover book with essays on the film and bios, there is absolutely no new material added to any of these titles and practically everything is in standard definition
The supplements:
Mean Streets:
Commentary by Martin Scorsese, Mardik Martin, and Amy Robinson
Back on the Block (1.33:1; SD; 00:06:57)
Theatrical Trailer (1.78:1; SD; 00:03:41)
The Untouchables:
The Script, The Cast (1.33:1; SD; 00:18:32)
Production Stories (1.33:1; SD; 00:17:19)
Reinventing the Genre (1.33:1; SD; 00:14:24)
The Untouchables: The Classic (1.33:1; SD: 00:05:41)
Original Featurette "The Men" (1.33:1; SD; 00:05:26)
Theatrical Trailer (1.78:1; 1080p/24)
Goodfellas:
Behind the Story:

Commentaries:

Cast and Crew Commentary
Cop and Crook Commentary

Getting Made — New and Vintage interviews chronicle the making of the film.
Made Men: The Goodfellas Legacy — Filmmakers Jon Favreau, the Hughes Brothers, Richard Linklater and others pontificate on Goodfellas' epic coolness.
Paper is Cheaper Than Film — Sketch to Screen Comparison.
The Workaday Gangster — The gangsters in Goodfellas are representative of real-life dapper dans and their underlings.

Trailers:
Heat:
Commentary by director Michael Mann
The Making of Heat (1.33:1; SD; 00:59:13)
Deleted Scenes (1.33:1; SD; 00:09:31)
Theatrical Trailers (1.33:1; SD; 00:06:44)
The Departed:
Stranger than Fiction: The True Story of Whitey Bulger, Southie, and The Departed (1.33:1; SD; 00:21:07) – Gritty documentary about about the history of the South Boston mob and its nefarious relationship with the FBI.
Crossing Criminal Cultures (1.33:1; SD; 00:24:03) – Uncovering what draws Martin Scorsese to the world of mobsters.
Additional Scenes with introductions by director Martin Scorsese (1.33:1; SD; 00:19:24)
Theatrical Trailer (2.35:1; SD)
The Definitive Word
Overall:
[Rating:3.5/5]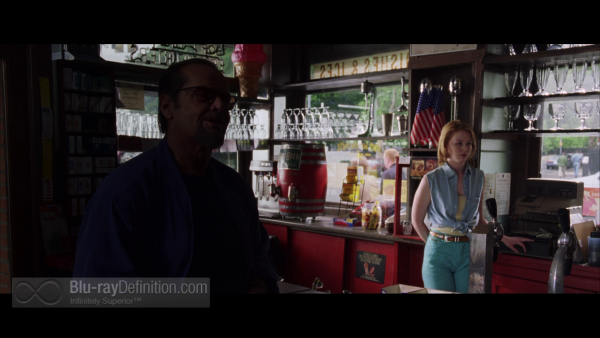 A superb collection of crime dramas is brought together by Warner and the collection would be great to pick up for anyone who loves these sorts of films who doesn't own them already. If you own more than two of these, however, this set isn't worth it for you, since nothing here has been remastered, many of the audio formats are lossy only, and no new extras besides a book have been added.
Additional Screen Captures
[amazon-product]B00BCGUIIA[/amazon-product]

Purchase Ultimate Gangsters Collection on Blu-ray at CD Universe
Shop for more Blu-ray titles at Amazon.com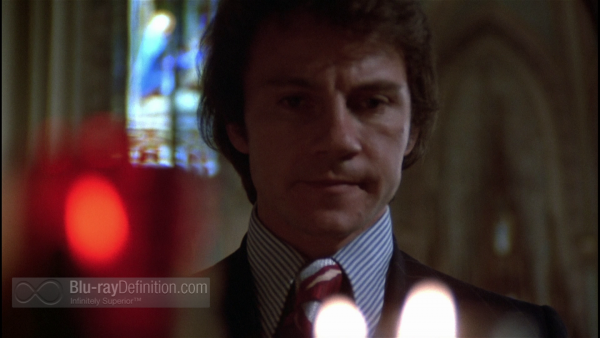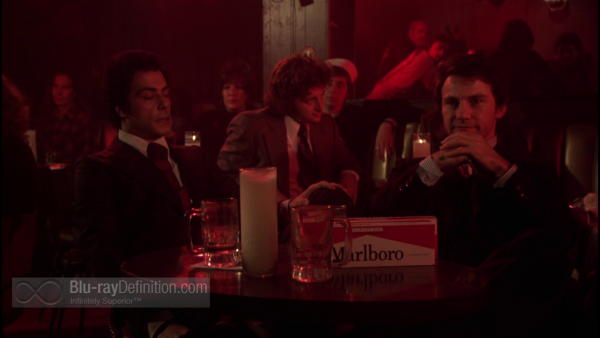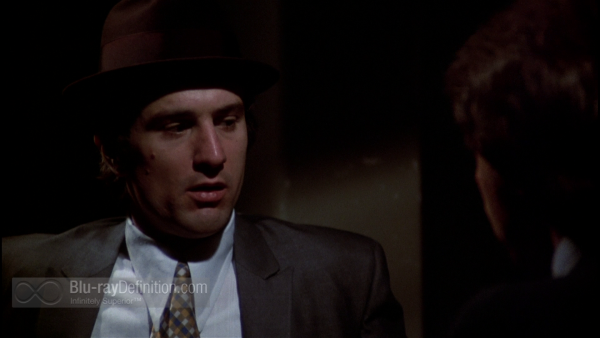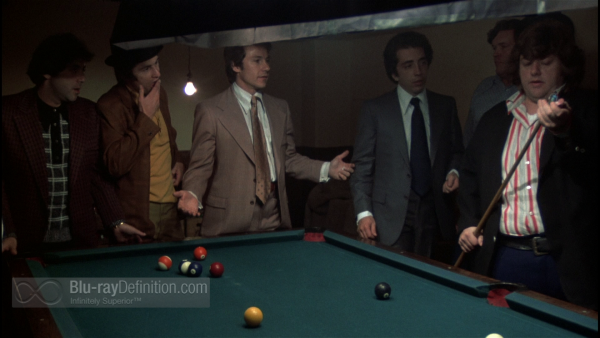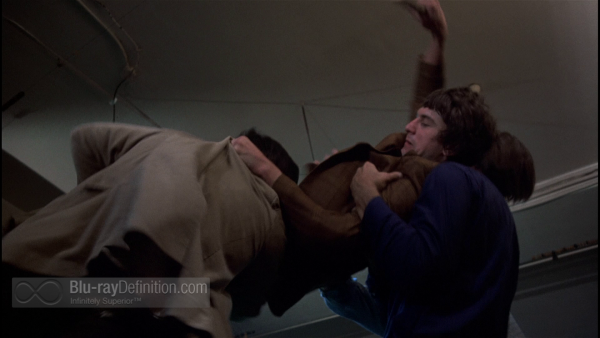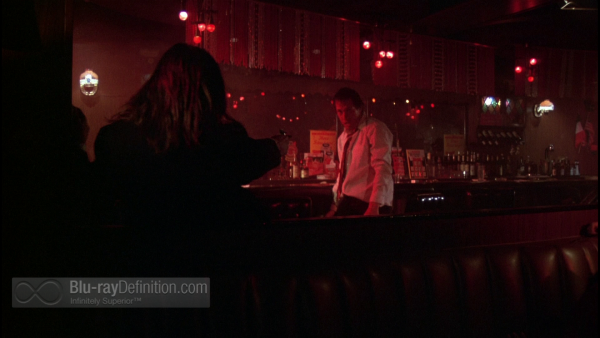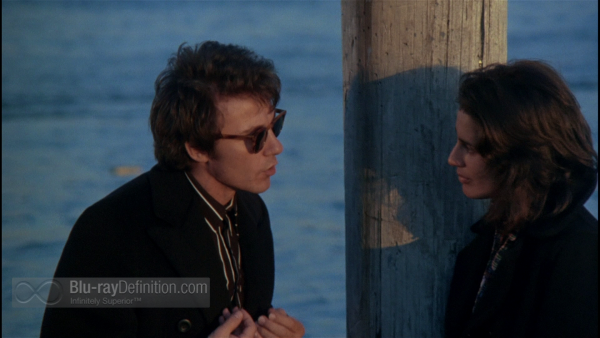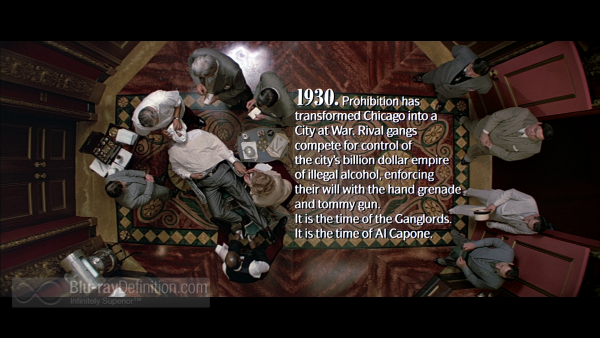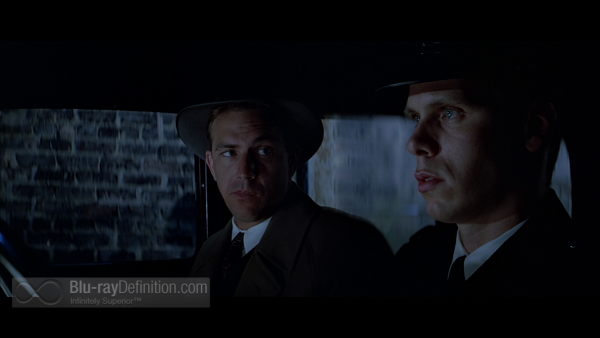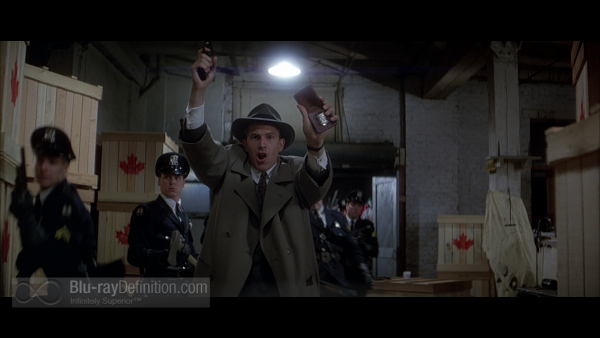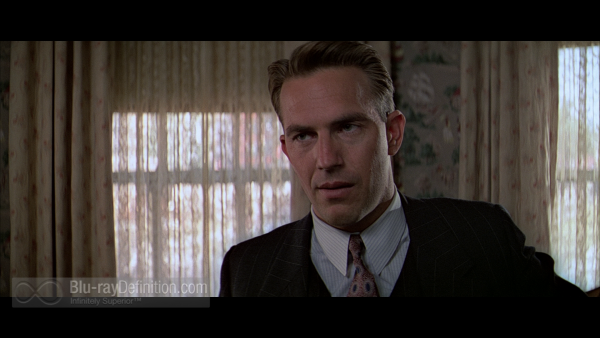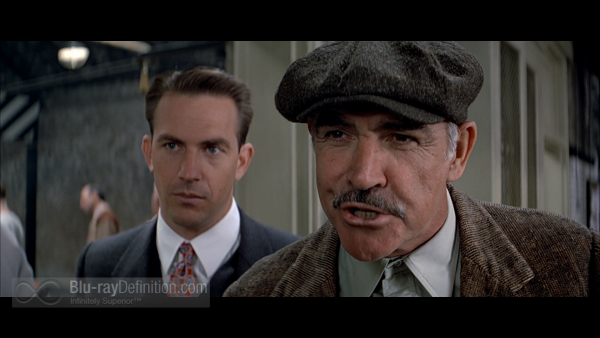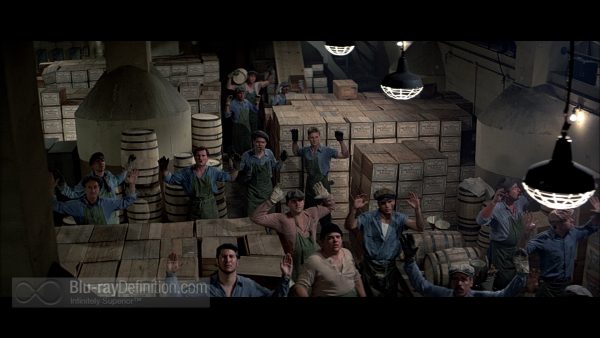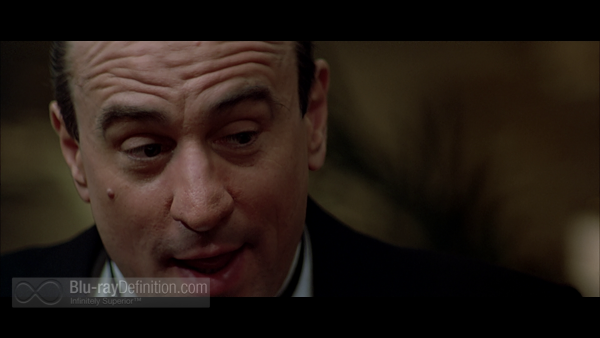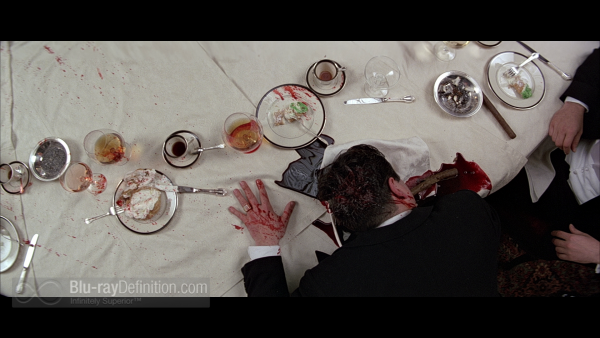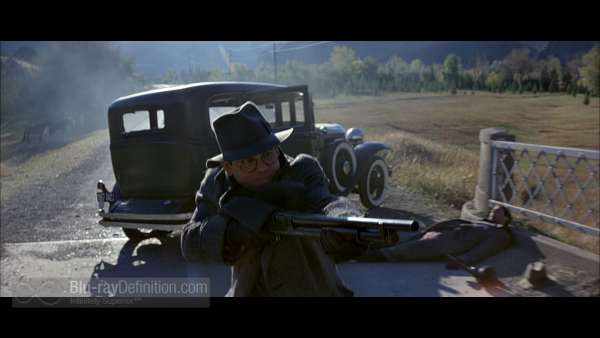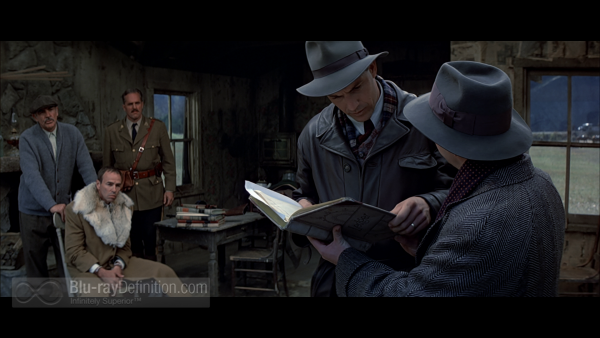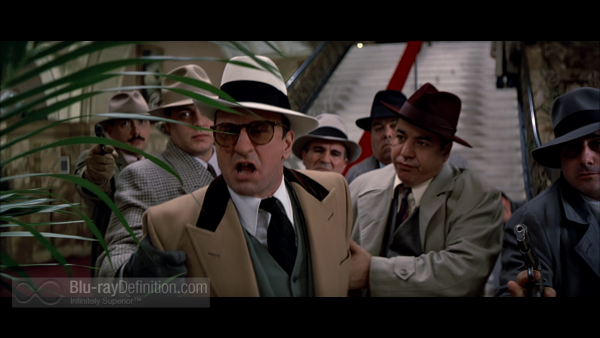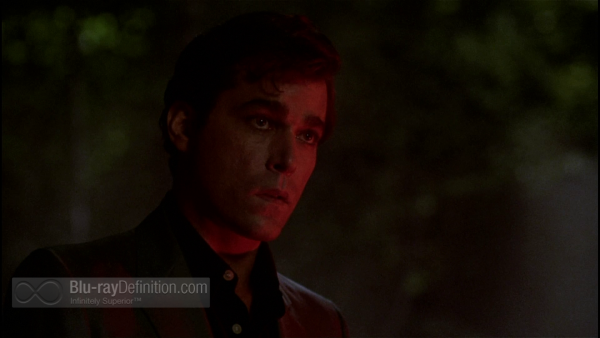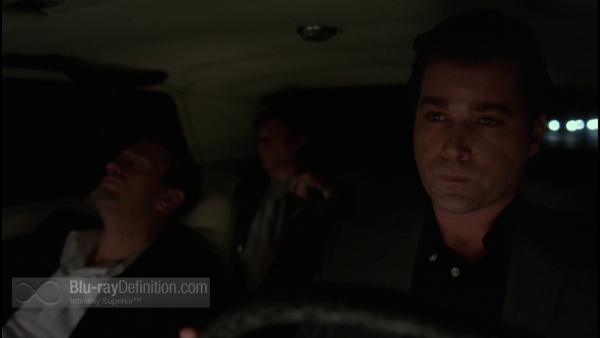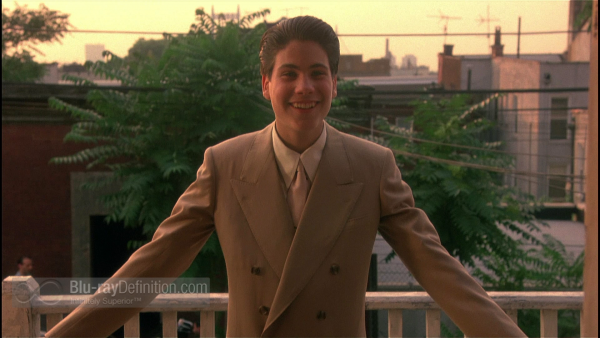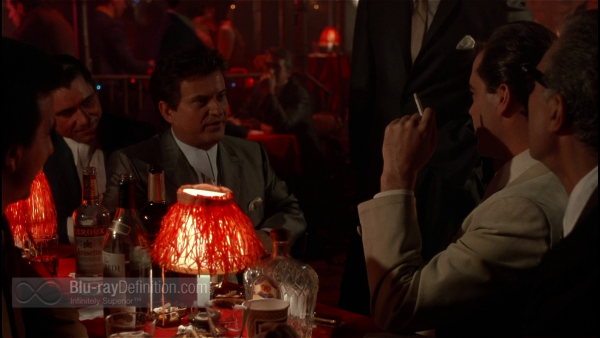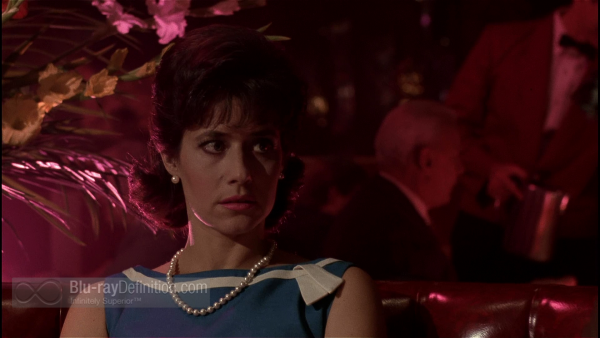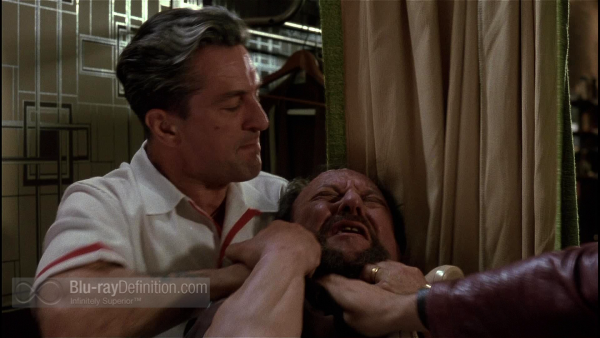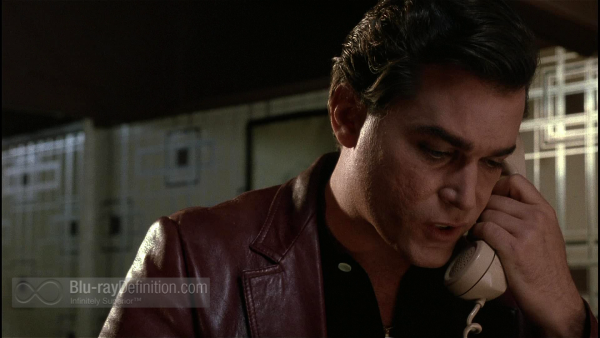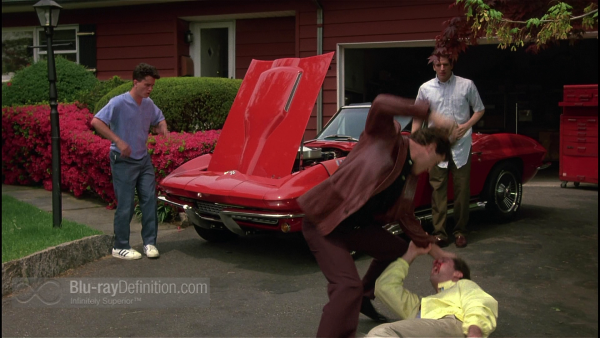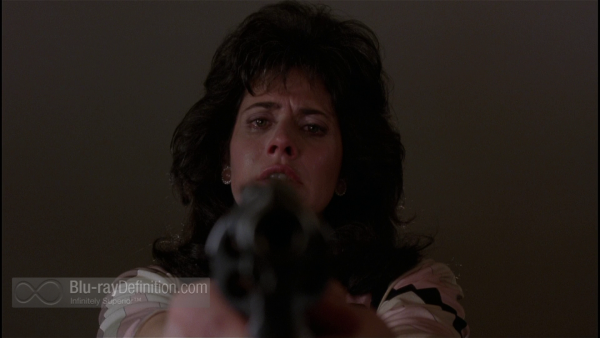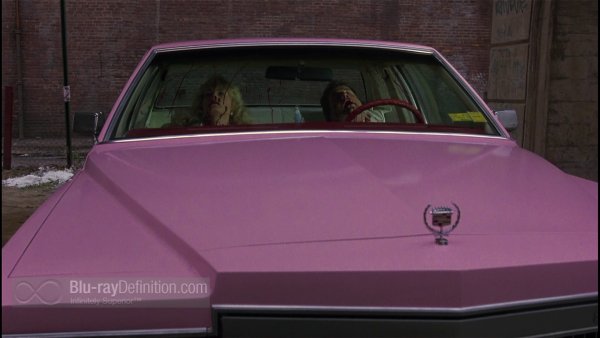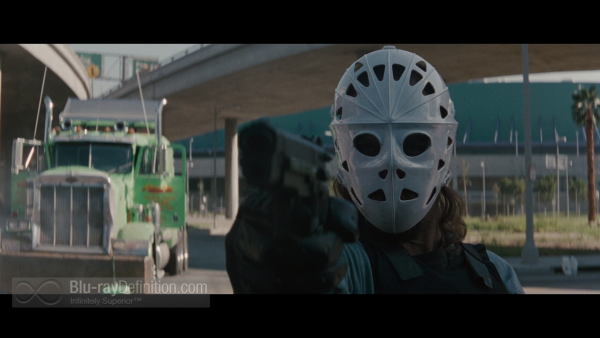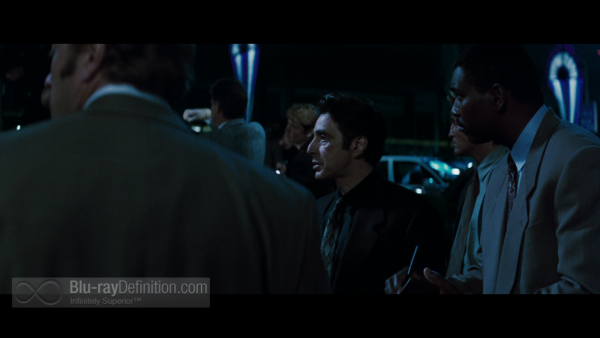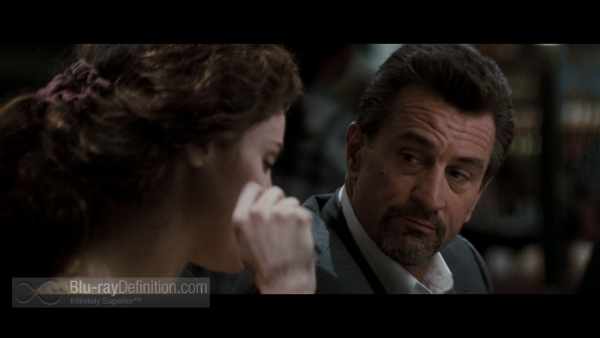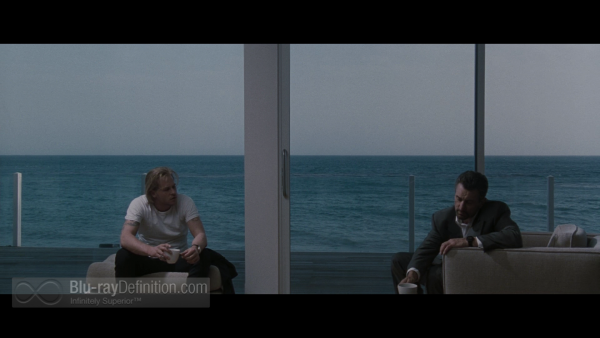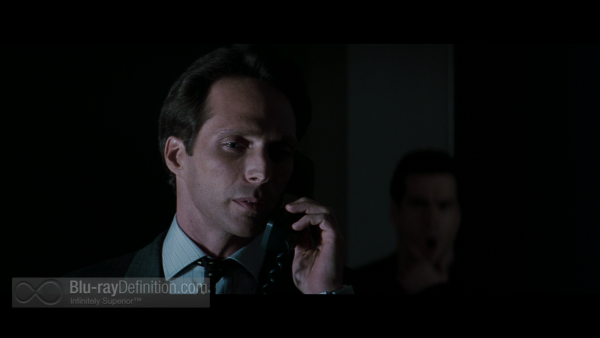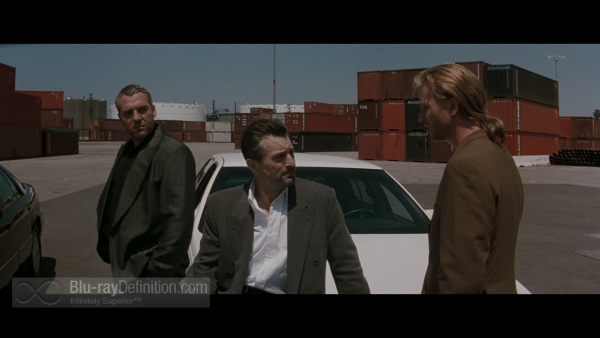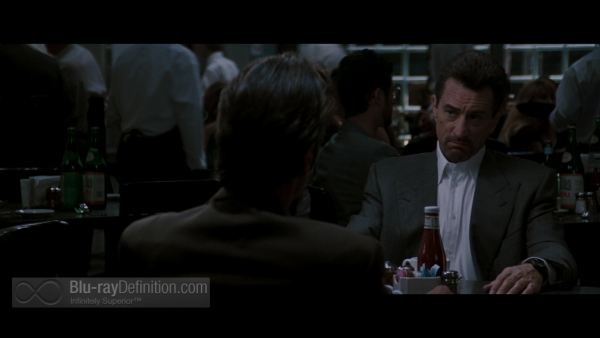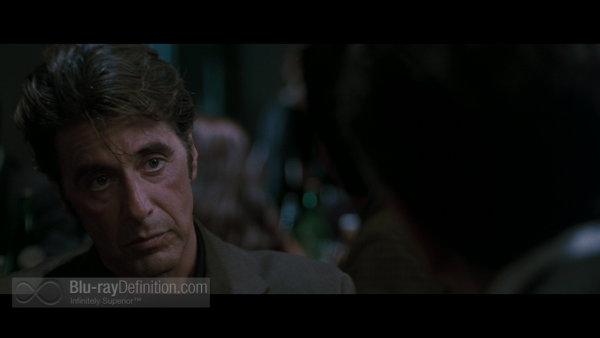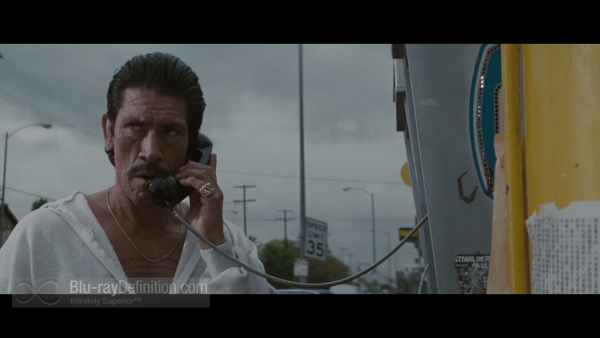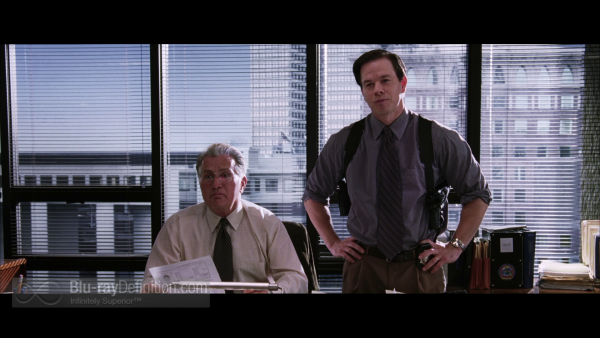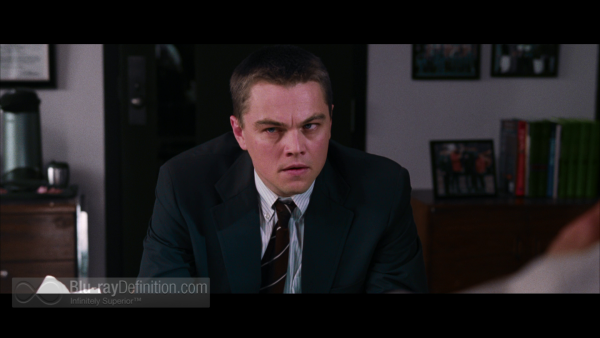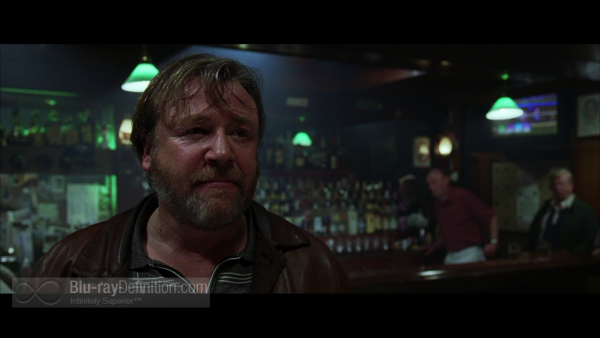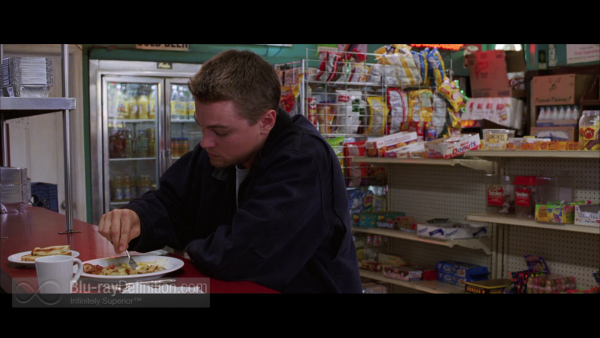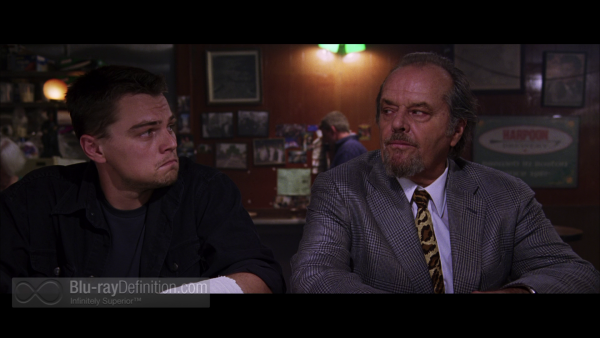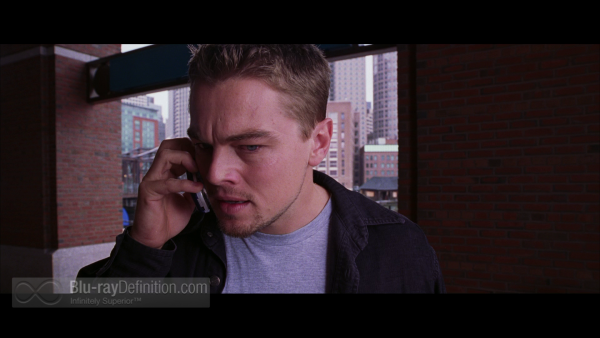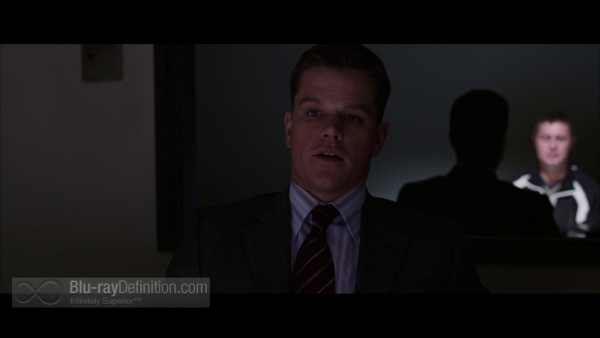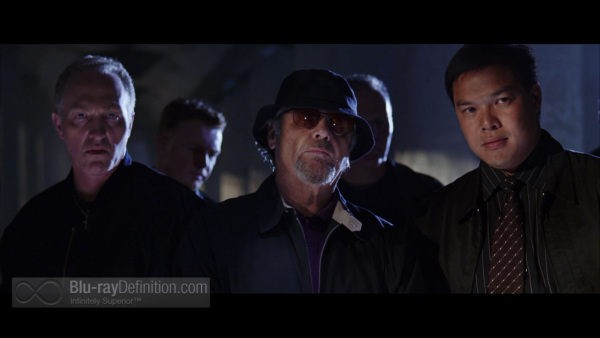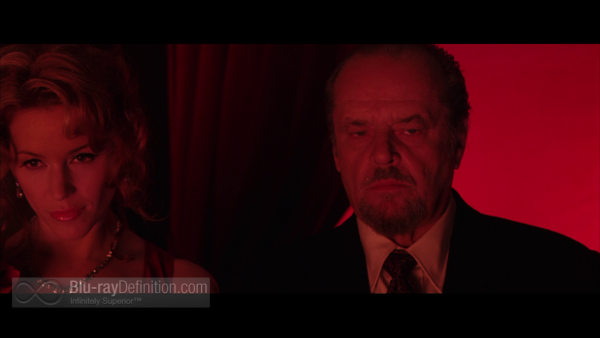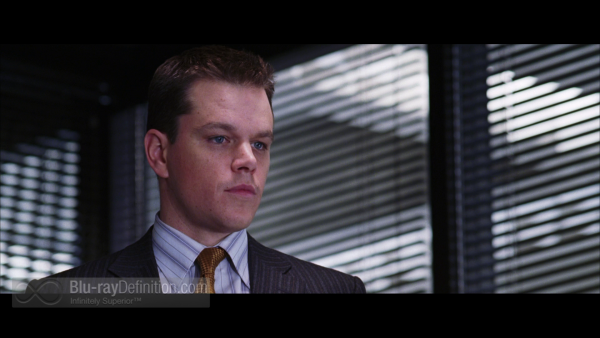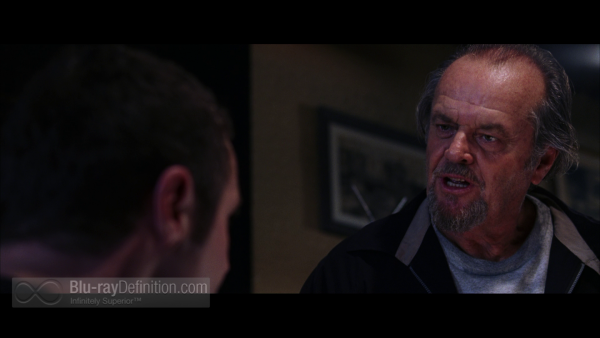 [amazon-product]B00BCGUIIA[/amazon-product]

Purchase Ultimate Gangsters Collection on Blu-ray at CD Universe
Shop for more Blu-ray titles at Amazon.com