– –

The Film
[Rating:3.5/5]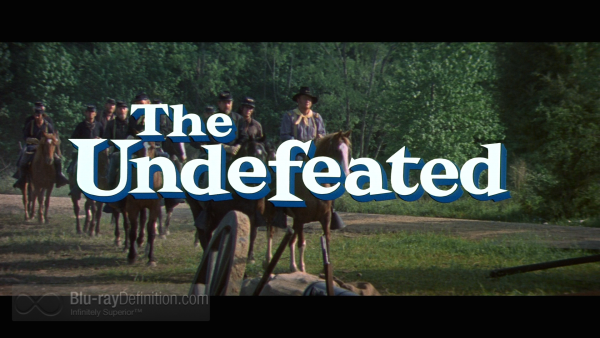 The Civil War has inspired countless films and The Undefeated begins at the very end of this great conflict. Confederate Colonel James Langdon (Rock Hudson) has other ideas and is preparing to take what is left of his regiment to Mexico to join the forces of Emperor Maximillian. The Colonel returns home to his wife Margaret (Lee Meriwhether), sister-in-law Ann (Marian McCargo) and daughter Charlotte (Melissa Newman) and begins the painful process of destroying his family's estate that he can no longer afford to maintain before setting off to Mexico.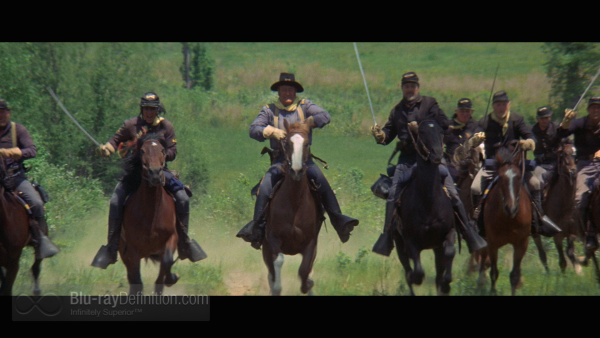 Meanwhile, Union Army Colonel John Henry Thomas has resigned his commission so that he can get into the lucrative business of selling horses to the US Army. Just in the nick of time, cook McCartney (Dub Taylor) and Blue Boy (Roman Gabriel) Thomas's adopted son show up with a herd of 3000 horses. Colonel Thomas and Short Grub (Ben Johnson) are approached by two emissaries from Maximillian who offer to buy all of his horses that he will then deliver to Durango, Mexico.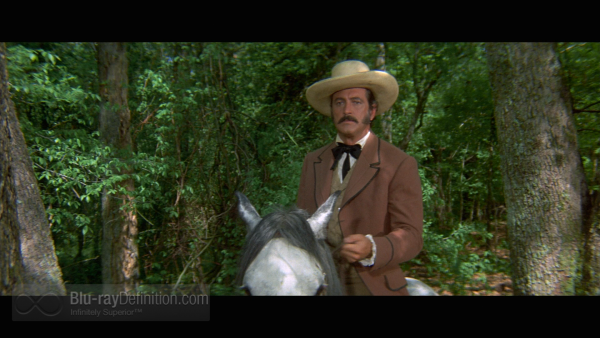 Colonels Thomas and Langdon meet on their parallel courses to Mexico and join forces to stave off an attack by Mexican irregulars with the help of Blue Boy and reinforcements. In confounding developments, Blue Boy and Charlotte fall in love as do John Henry and Ann Langdon. There is a comic fight scene during a holiday celebration as the groups reunite, highlighted by ex-NFLer Merlin Olsen as Little George.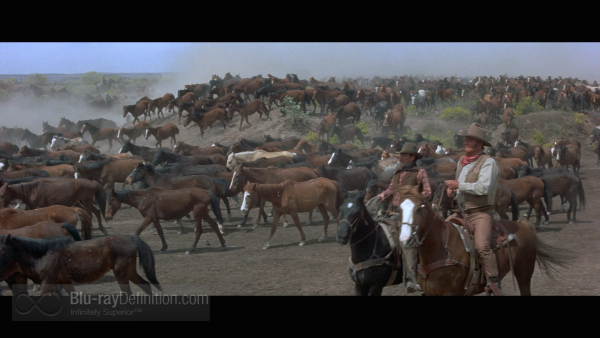 Matters turn more serious when the escort troops expected by Colonel Langdon's group are found murdered. After the Colonel arrives in Durango, he, his family and his forces are imprisoned by counter-revolutionary leader General Rojas (Antonio Aguilar). Langdon must convince John Henry to surrender his horses to the General or he and his entourage will be executed. As we might expect in such horse operas, there is the final big hell-for-leather scene before the end credits roll.
Video Quality
[Rating:4/5]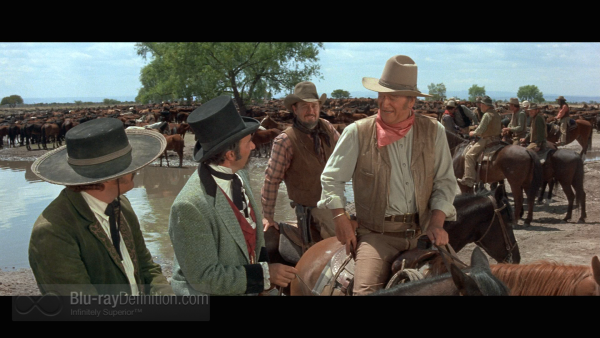 This is an excellent remastering effort with great detail, beautiful colors, and cinematography to die for. The CinemaScope presentation is delivered with great effect, exactly what epic films like The Undefeated need. With the exception of a few patches here and there, there is very little grain.
Audio Quality
[Rating:3.5/5]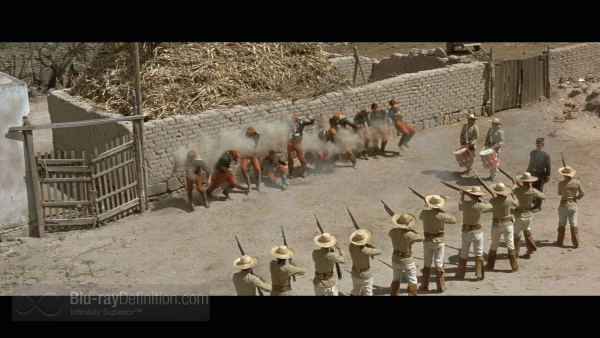 The DTS-HD Master Audio 5.1 soundtrack has just a touch of dynamic compression, but does a nice job of spreading the sound around the speakers with some extraneous effects (like gun fire) in the surrounds. Hugo Montenegro's expansive score comes across extremely well.
Supplemental Materials
[Rating:1.5/5]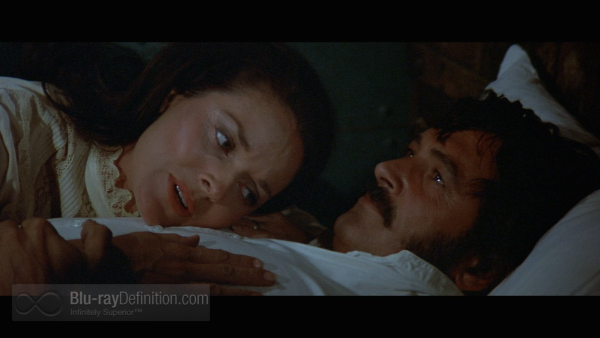 Fairly ho-hum with nothing but trailers:
Three Theatrical Trailers 9:04  (English Dolby Digital Stereo 48kHz/16-bit): We get the English, Spanish and Portuguese versions.
The Definitive Word
Overall:
[Rating:3.5/5]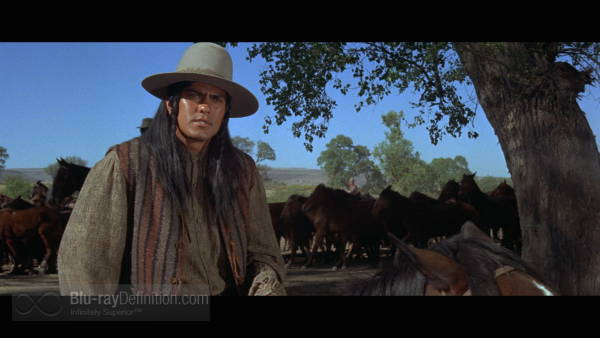 John Wayne and Western films always provide the perennial formula for a successful film. The Undefeated is another worthy entry to the Duke's extensive film catalog. Wayne is Wayne and that is almost all that need be said. With a bit more plot twists than the usual Western, this film is one great watch from beginning to end. With a top of the heap restoration in both audio and video, this one gets a big thumbs up.
Additional Screen Captures